Hawaii is more than just pineapples and palm trees. Outside the tourist trap of Waikiki, there is a culture deeply rooted with history and heavily influenced from the the melting pot of ethnicities that have come to inhabit the islands. This cultural diversity combined with the beautiful landscape and perfect climate help to create an inspiring atmosphere for artists. So it's no surprise that artists from around the world have gravitated to POW! WOW! Hawaii annually for the past five years.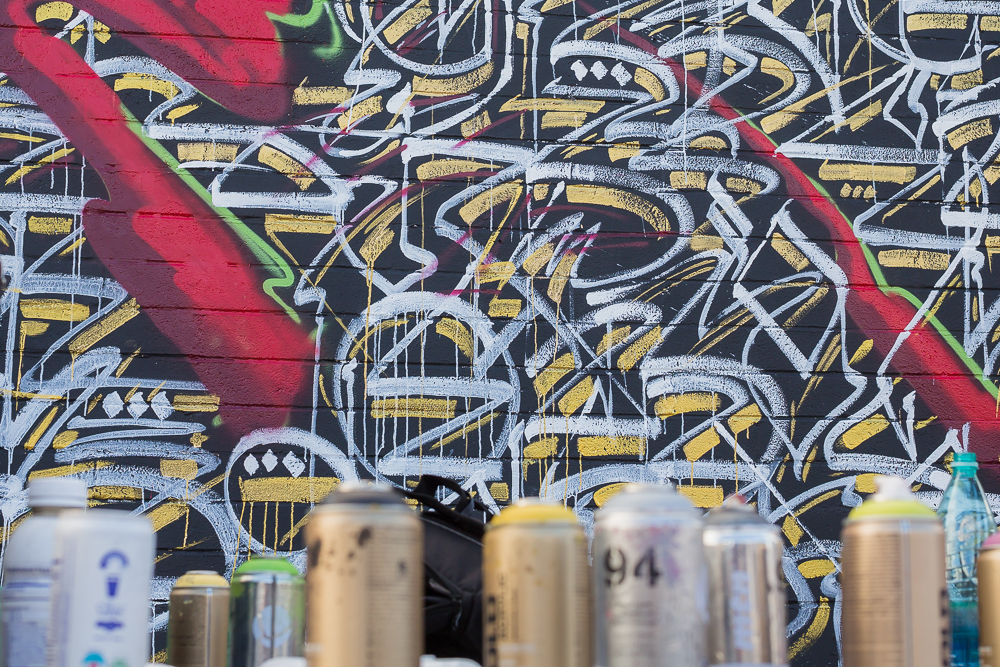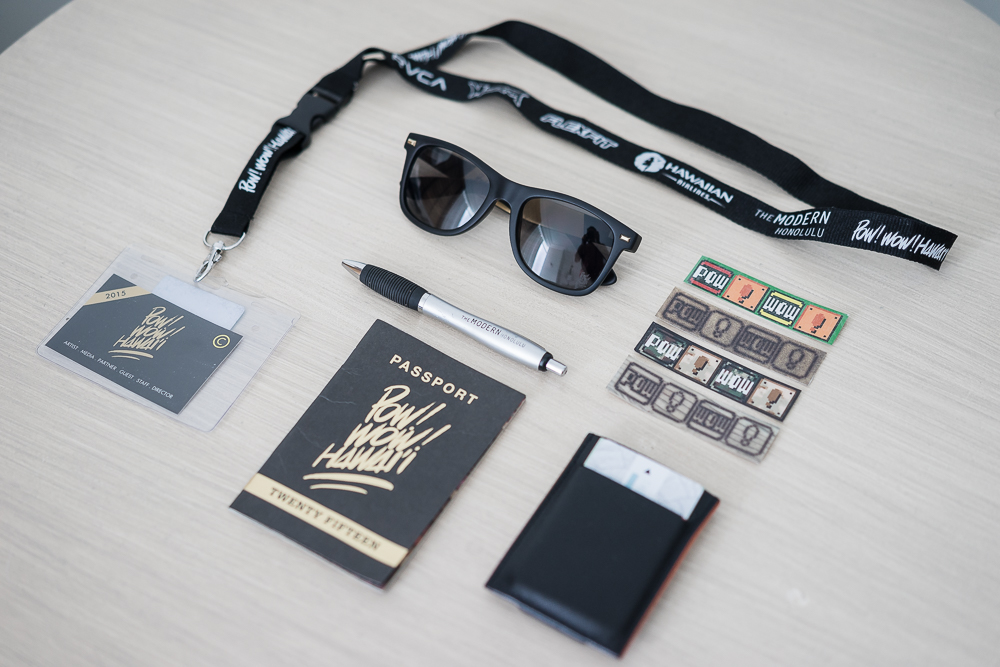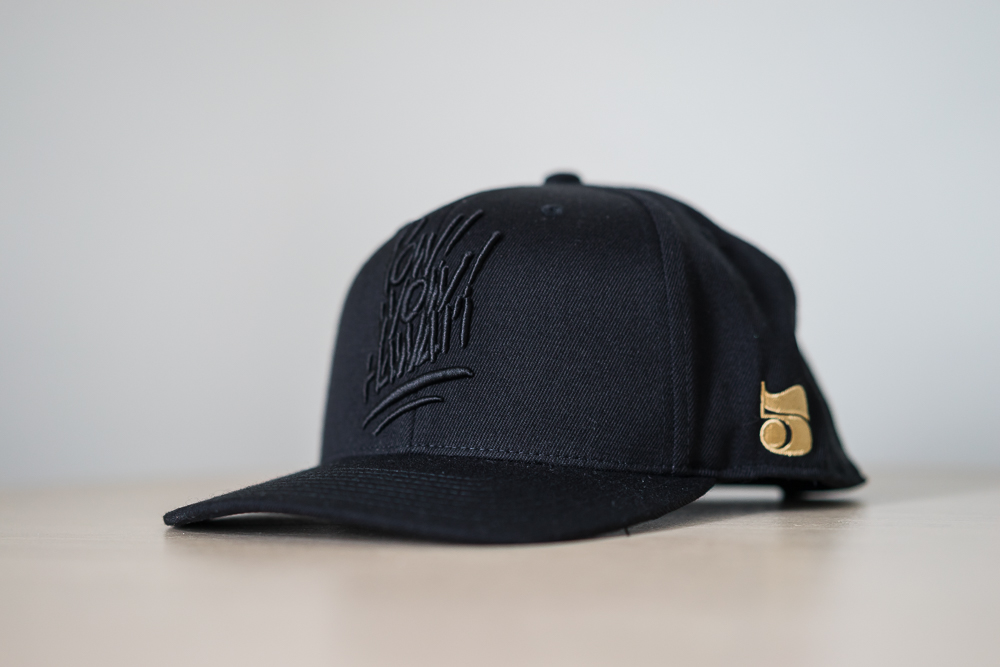 After last year's memorable experience at POW! WOW! Hawaii, I made the promise to myself to return. I spent ten days in Hawaii and this is my story.
The trip began with a solo flight from LAX to HNL where I was greeted at the airport by co-founder of the event, Jasper Wong. We were able to catch up and talk a bit about the coming week and the future plans for the event. As you can imagine, an event such as this requires a lot of planning, organization, and most of all patience. I came to learn that the unexpected is the only sure thing during the event, and Jasper and the rest of the POW! WOW! Hawaii team, many of which are volunteers, have sacrificed their time, sleep, and sanity to make it all happen.
Jasper Wong, Co-Director POW! WOW! Hawaii.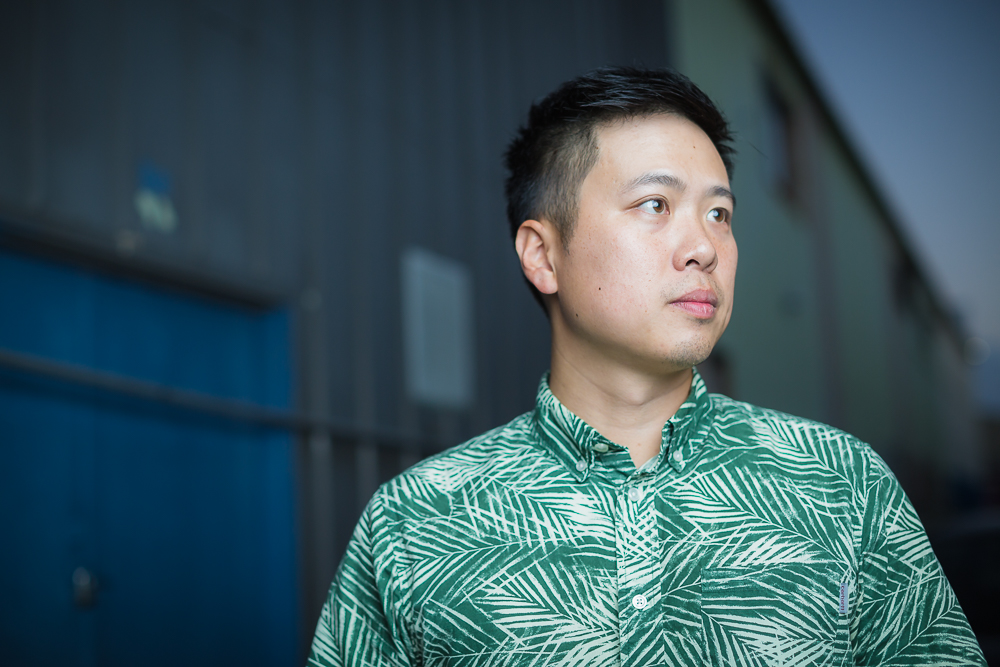 He dropped me off at Lana Lane Studios, which would become POW! WOW! headquarters, along with home base for the POW! WOW! School of Music (PWSOM). As the official photographer for the PWSOM, I would spend a majority of my time documenting the daily classes for the students. The two-week program takes a select group of musicians aged 13-18 and puts them in a unique environment where they learn to work together to create and and craft their own music – ultimately leading to a performance during the POW! WOW! finale. During this time, they would receive mentorship from a group of musicians and artists along with local legends and ambassadors for Aloha.
POW! WOW! Hawaii School of Music Class of 2015 and Mentors.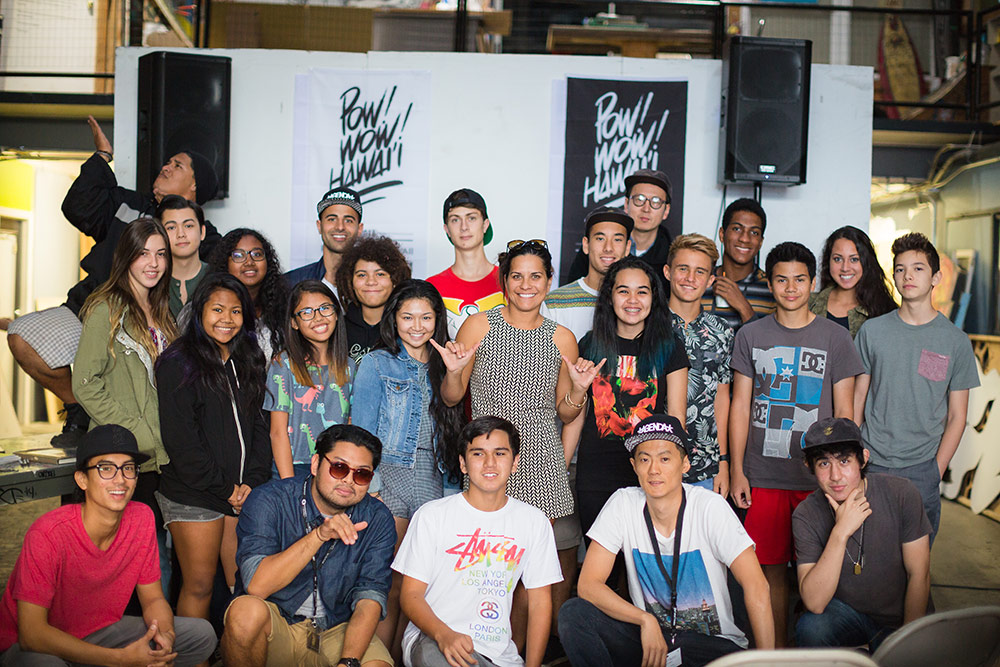 For the first few nights, I stayed in the North Shore, along with many of the artists that made the journey to Hawaii. The first day would prove to be my only time to set foot on a beach as we took a quick walk around Pipeline. The winds had picked up and there was no surf that day, yet it was still great to soak in the sights that the North Shore is famous for.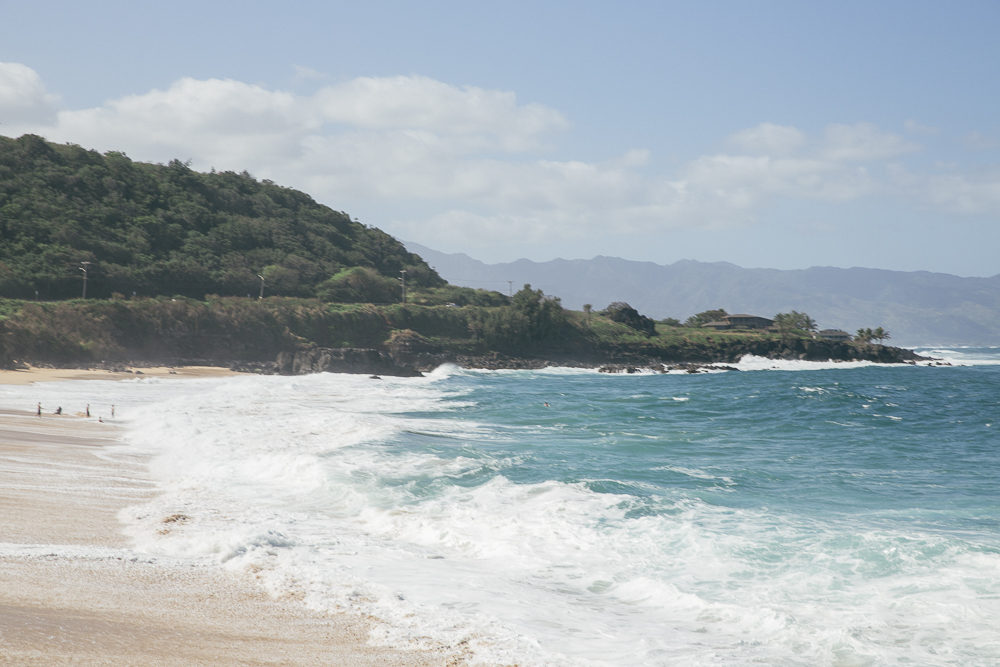 POW! WOW! Hawaii itself begins with an artist orientation and blessing. The artists are assigned walls and pick up the necessary supplies to begin their work. POW! WOW! is unique in that often two artists that may or may not have ever met in person are often placed together to work on the same wall. These collaborations were some of the best to watch and see the final outcome. Similar to jazz music, a lot of the work is improvised on the spot.
Esao and Aaron Horkey at Fresh Cafe.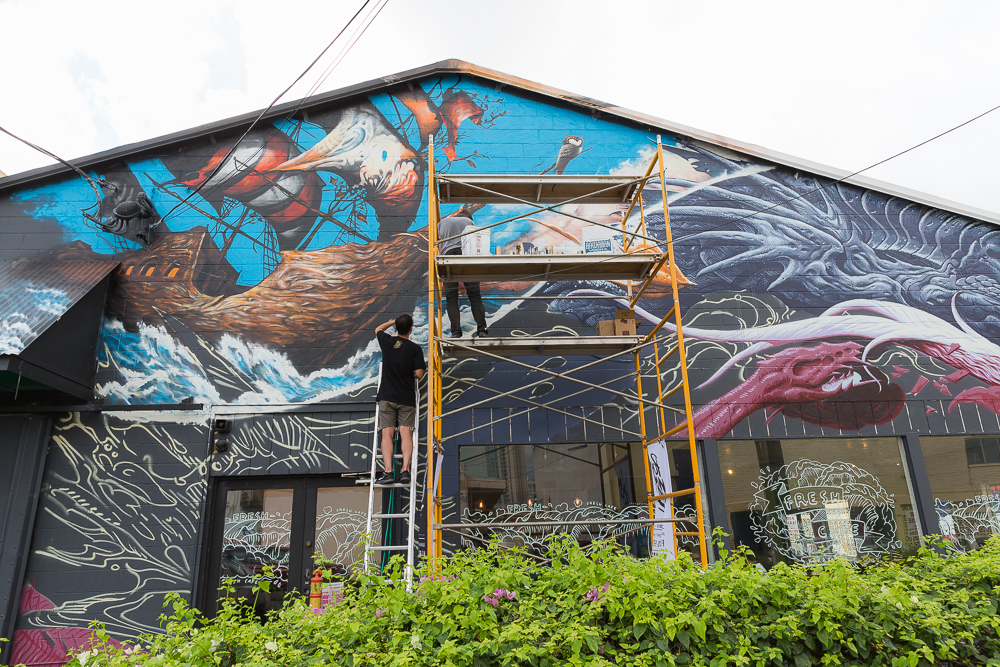 Natalia Rak places the finishing touches on her piece titled, "Predators."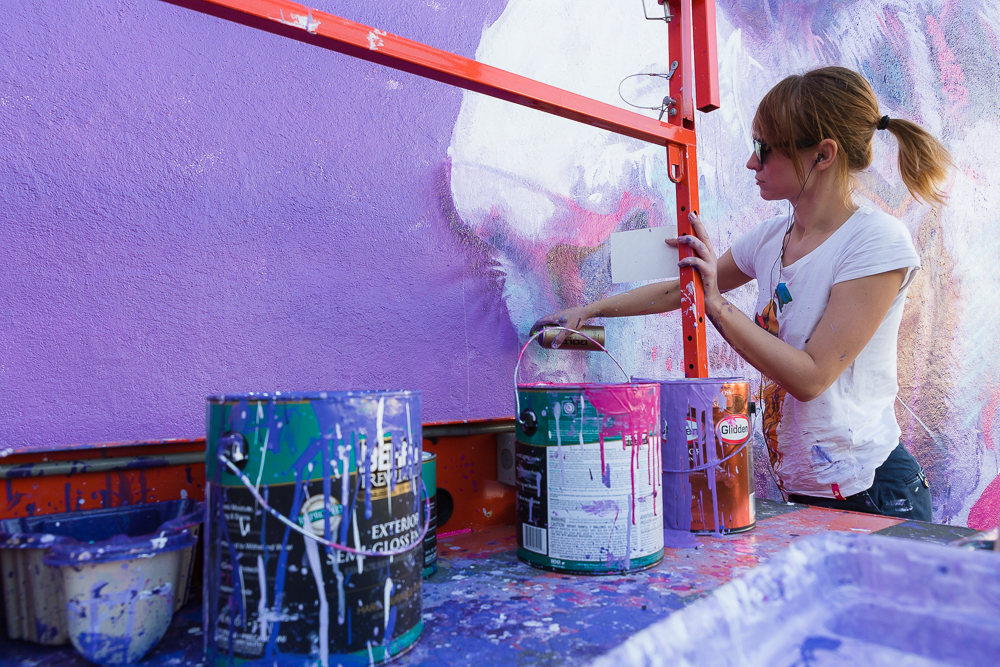 Belgian artist ROA works on side of his double nautilus piece.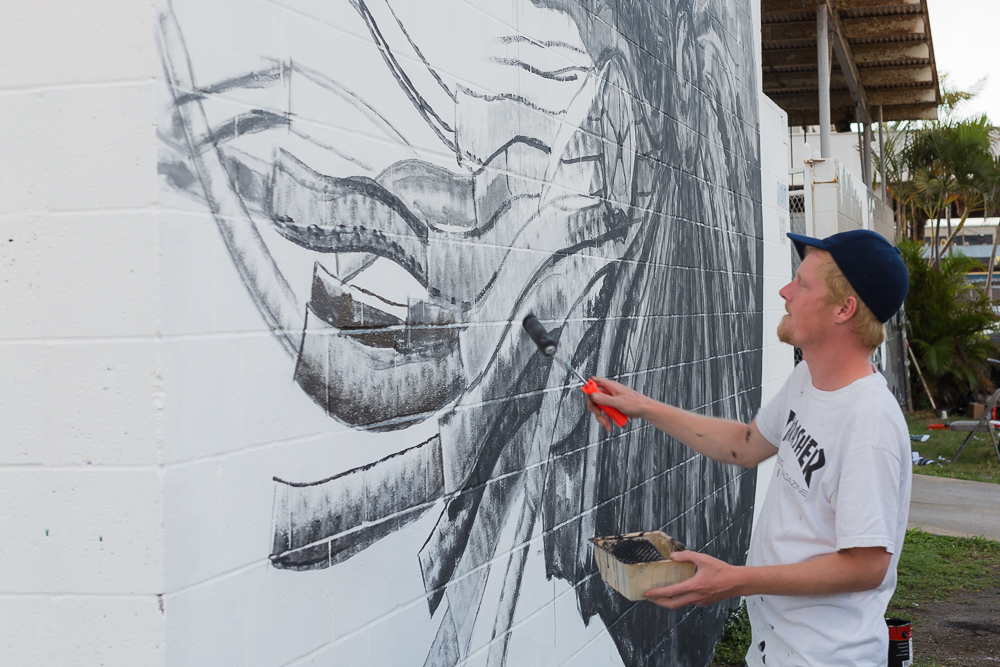 Montana Cans.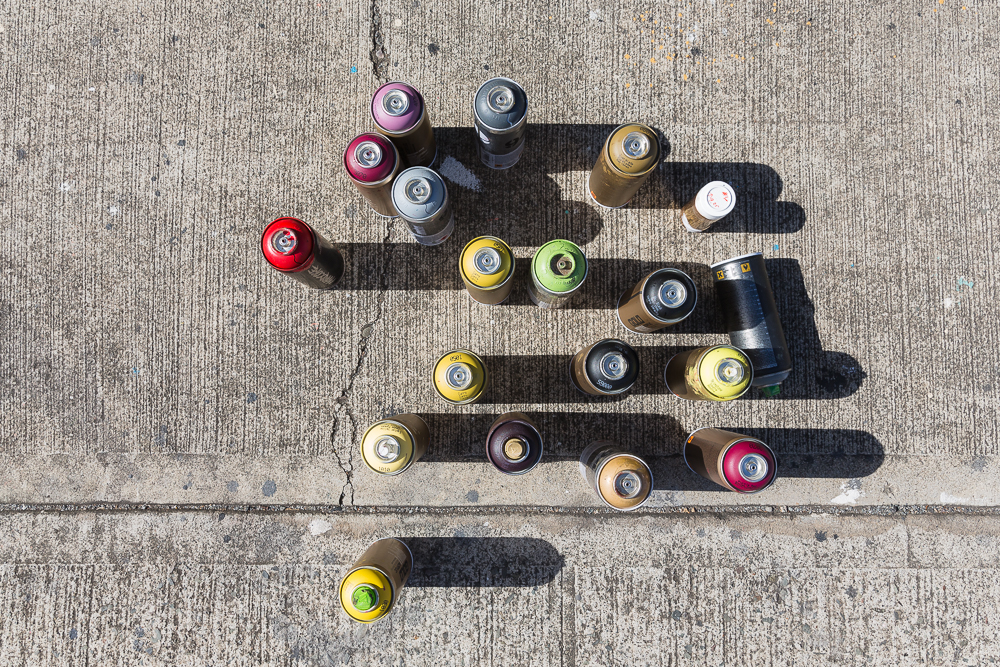 Kevin Ancell teamed up with SABER to tackle on of the largest walls of the event.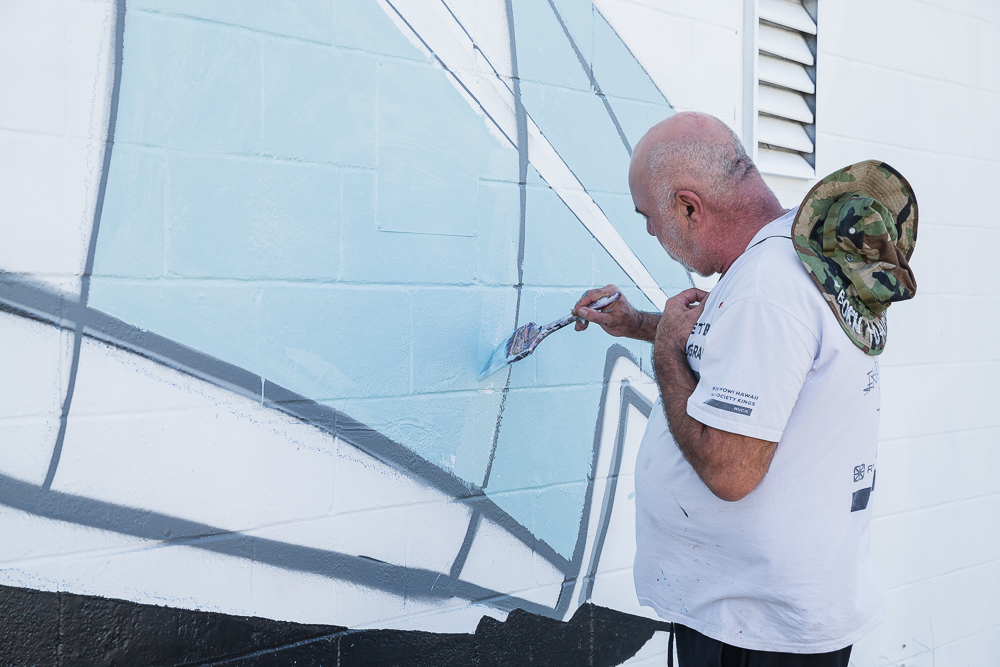 Jeff Hamada of "BOOOOOOOM" showed off his GoPro assisted "BoomBox."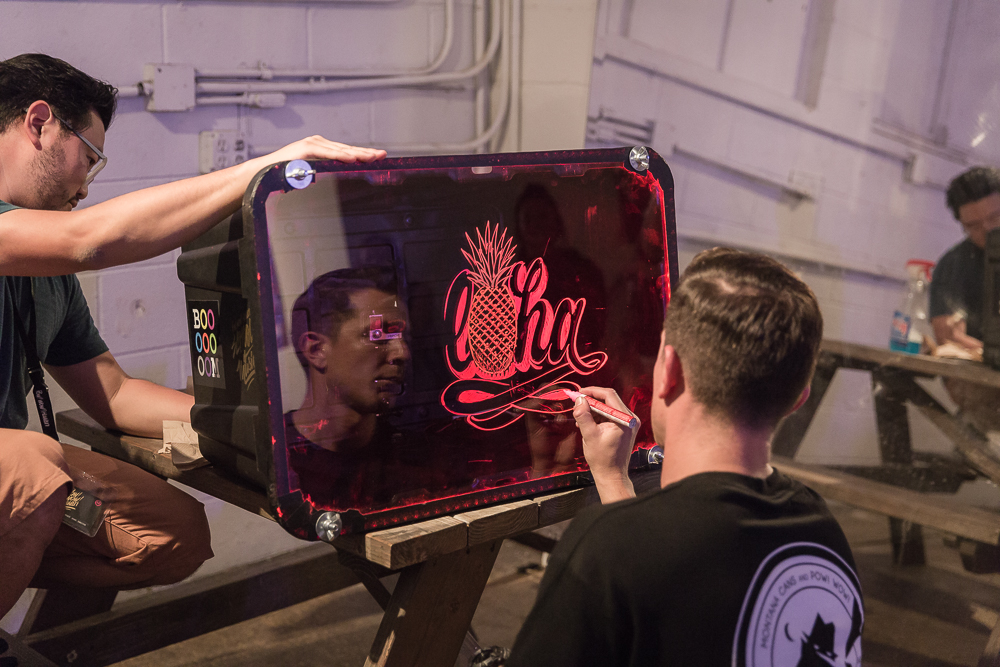 Hawaiian local, CkaweekS worked with Defer on a wall.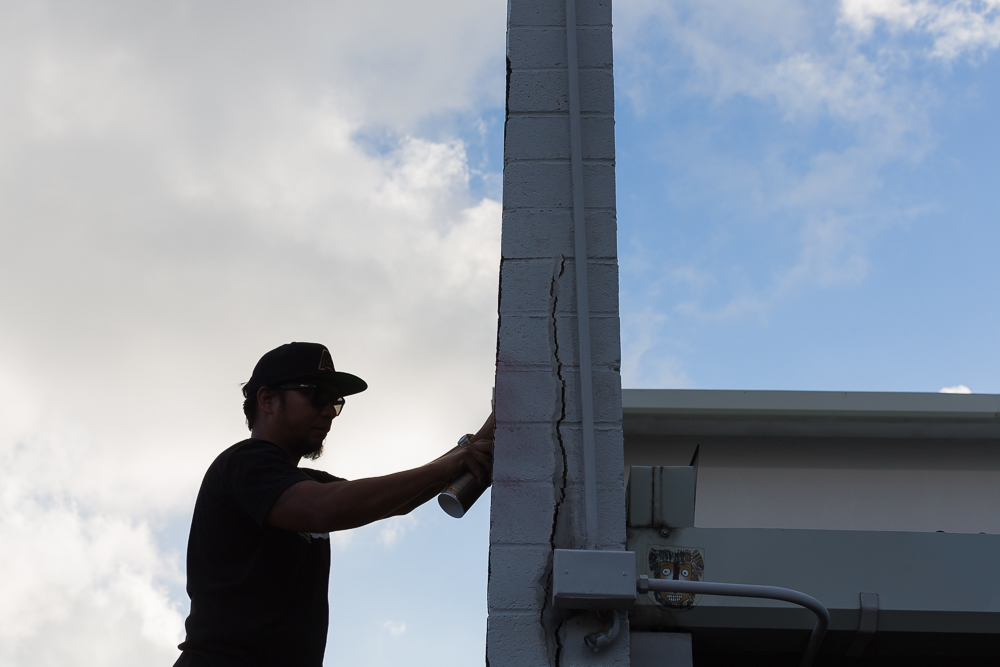 The beauty is in the process. Watching world class artists come together to help beautify the neighborhood is an amazing sight. Some artists finish their walls in a day, while some take the full week or even longer to finish. The walls can be quite an undertaking and I often would see early on that some artists were even slightly intimidated by the massive space they now had to fill with their art. Other walls were a challenge for other reasons, including the height, shape, or simply that it was not a flat surface to work on.
Natalia Rak "Predators."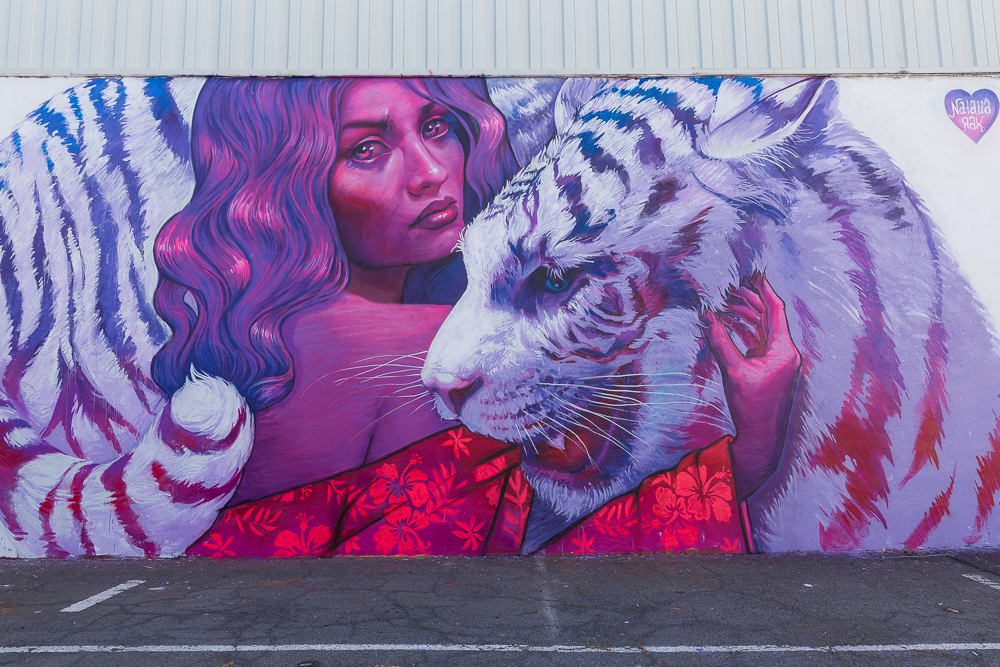 Akut One of Herakut "My Real Challenges Were Outside the Ring!"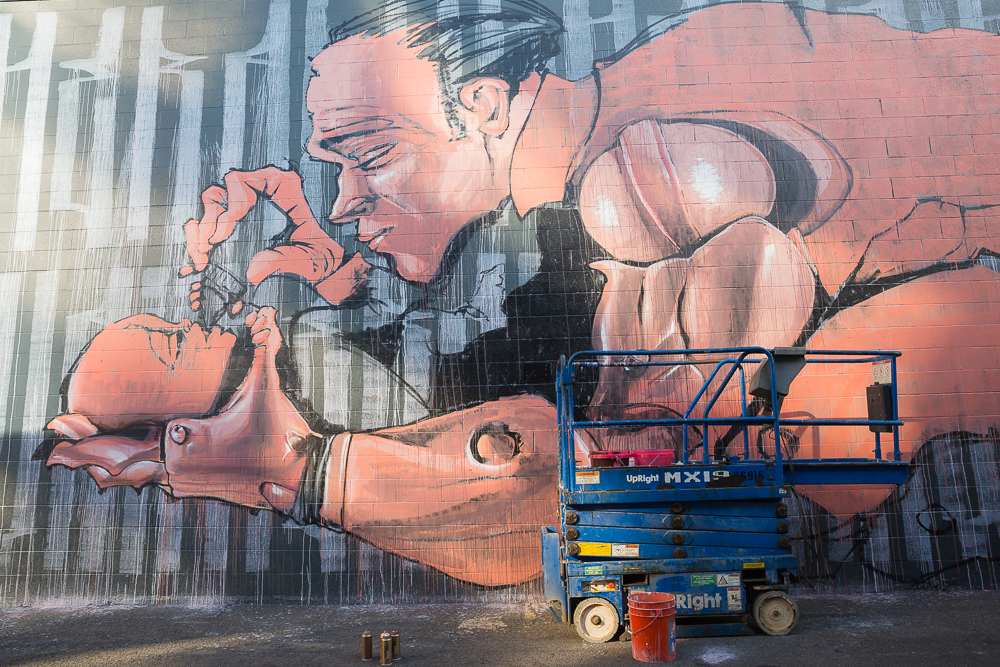 Installation piece by Fafi. This was the first she mixed her "Fafinettes" with flowers, unfortunately someone stole the girls a few days afterwards.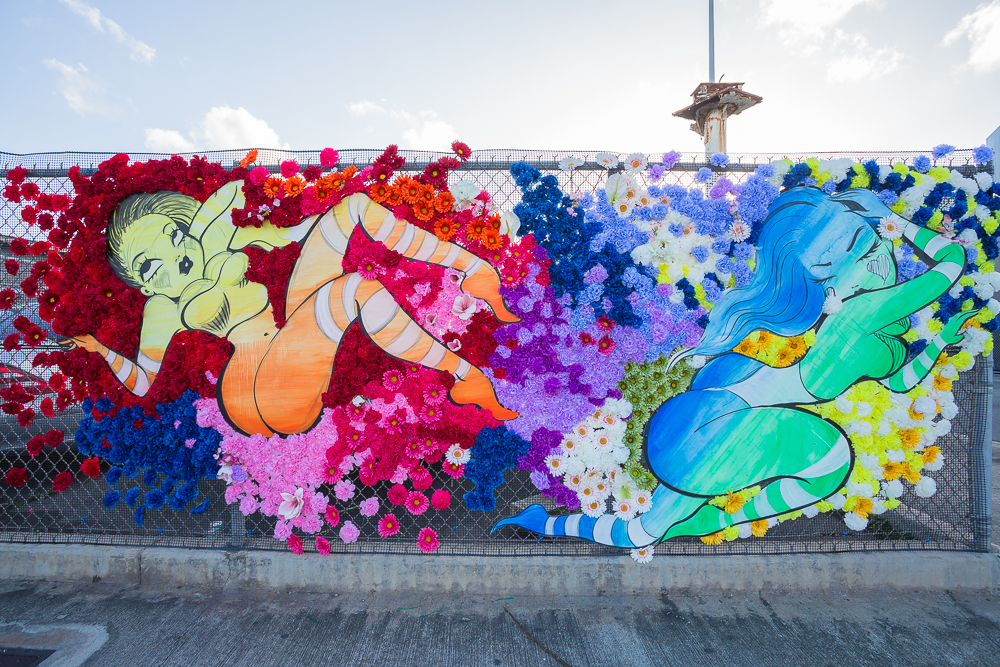 One of my favorite pieces. Local artists Woes and Nosego partnered on this wall and invited a couple friends to join in with Lauren YS, Caratoes, Boykong, and Sainer.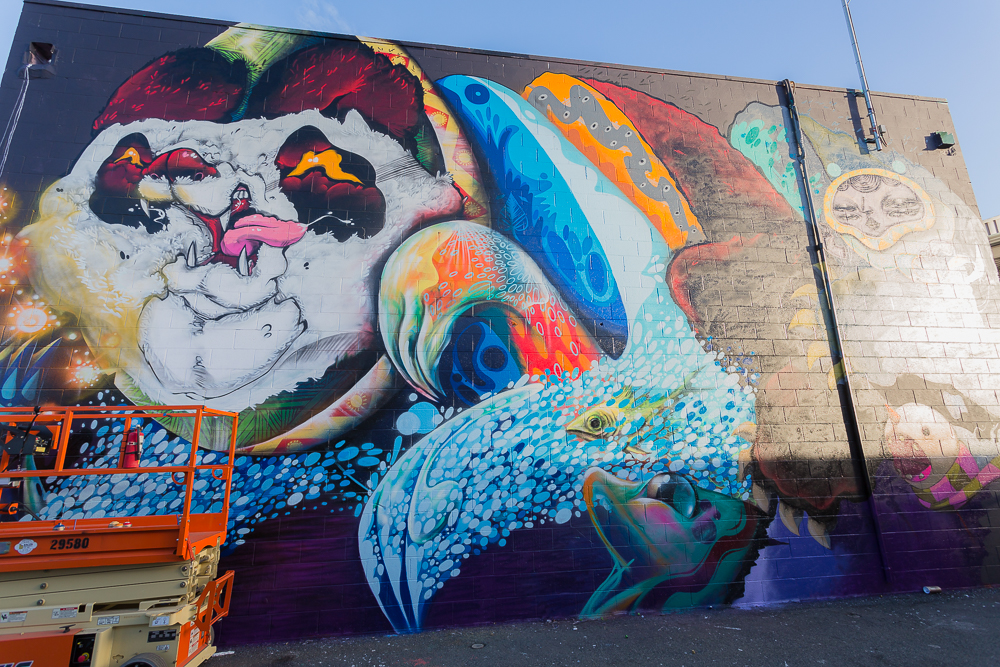 One of my favorite POW! WOW! Hawaii artists Kevin Lyons and his massive undertaking of a mural.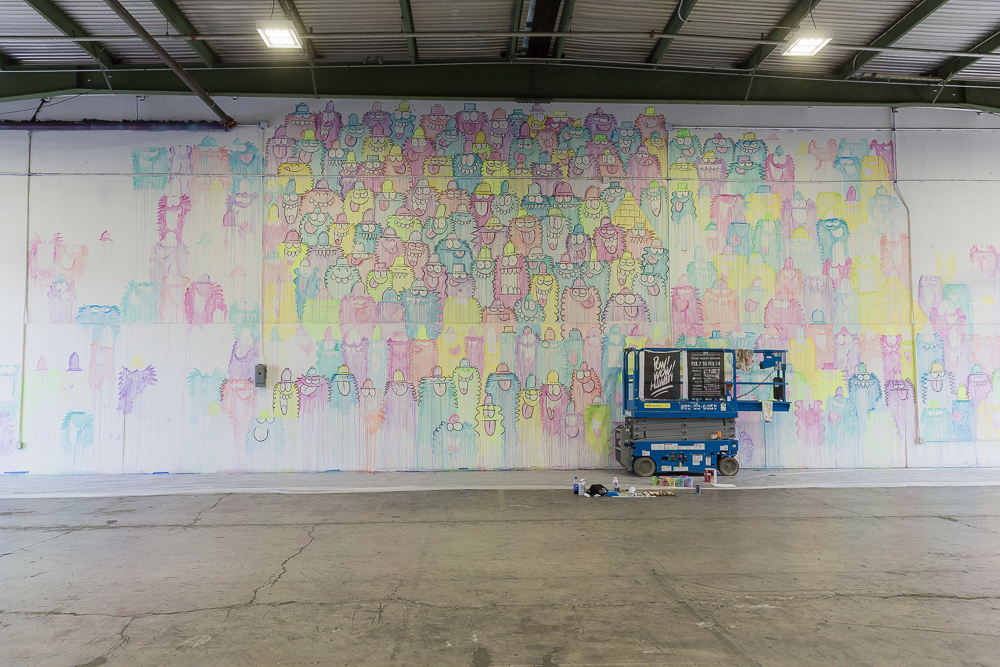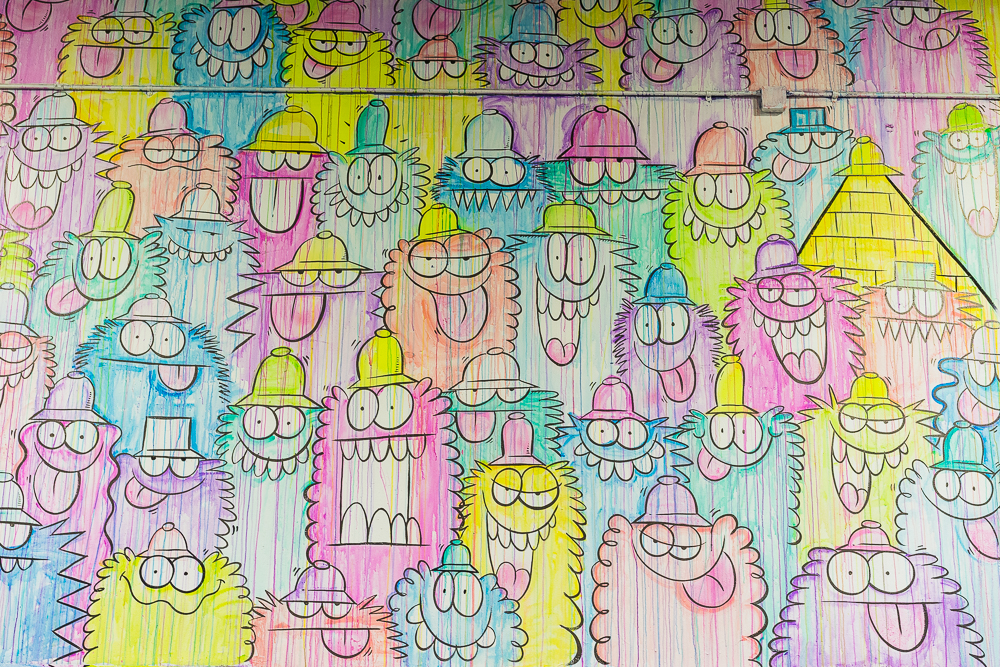 Mark Dean Veca finished his wall in a short amount of time.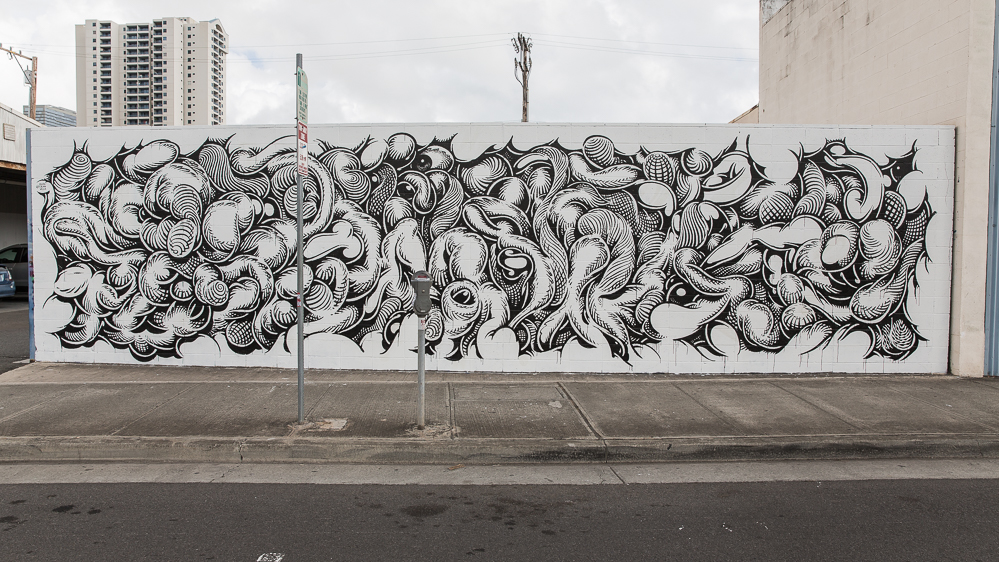 Maya Hayuk.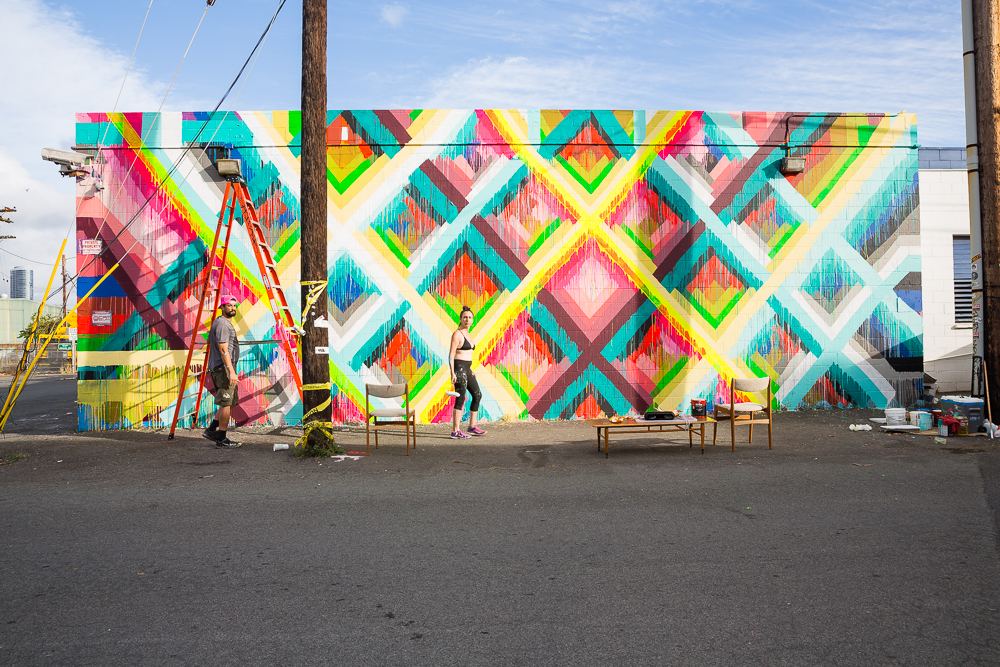 Brothers Tristan Eaton and Matt Eaton worked together to re-do the same wall Tristan worked on last year and incorporated some of the old art for this new rendition.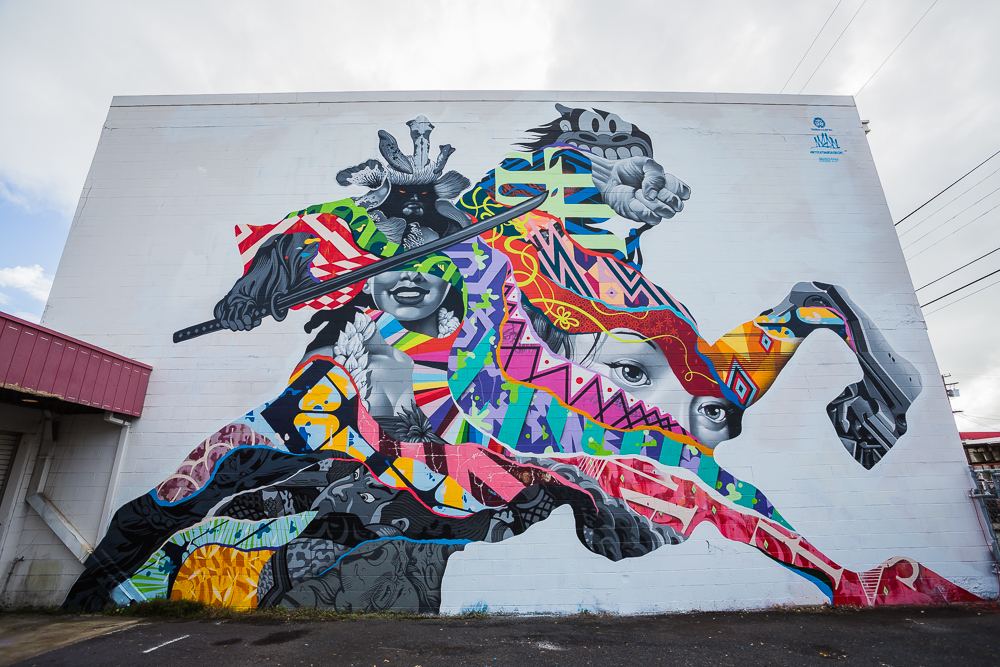 Partially finished wall by SABER and Kevin Ancell.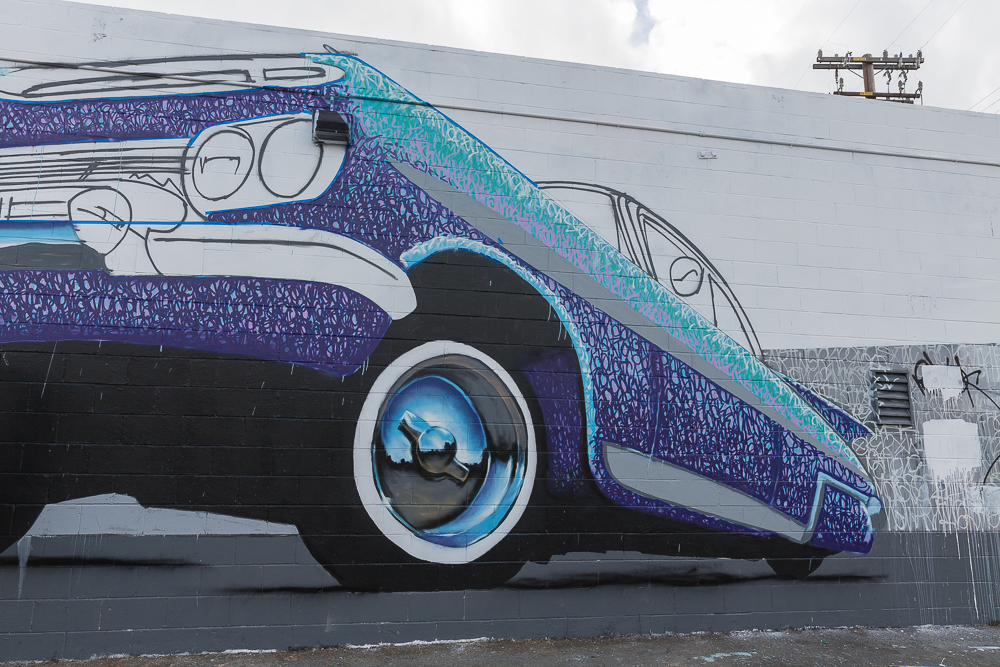 Each day, I would wander the streets of Kaka'ako to witness and photograph the artists at work. Many other photographers would do the same, and during this time, social media was buzzing with the works in progress. After meeting a few of the artists in person, I came to a realization that the focus is often on the art itself and that the person behind the spray can, paint brush, or other artistic tools often go unrecognized, whether by choice or not. So I made it a goal to try to take a portrait of each artist to put a face to the name. Understandably, a few of the artists wanted to keep their anonymity for various reasons.
James Jean.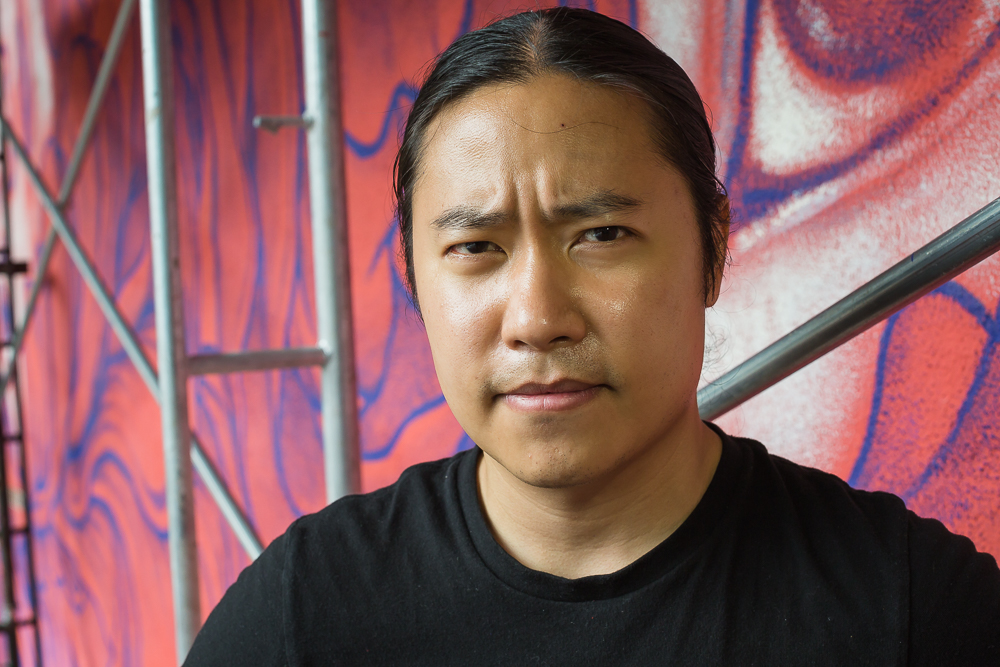 Tatiana Suarez.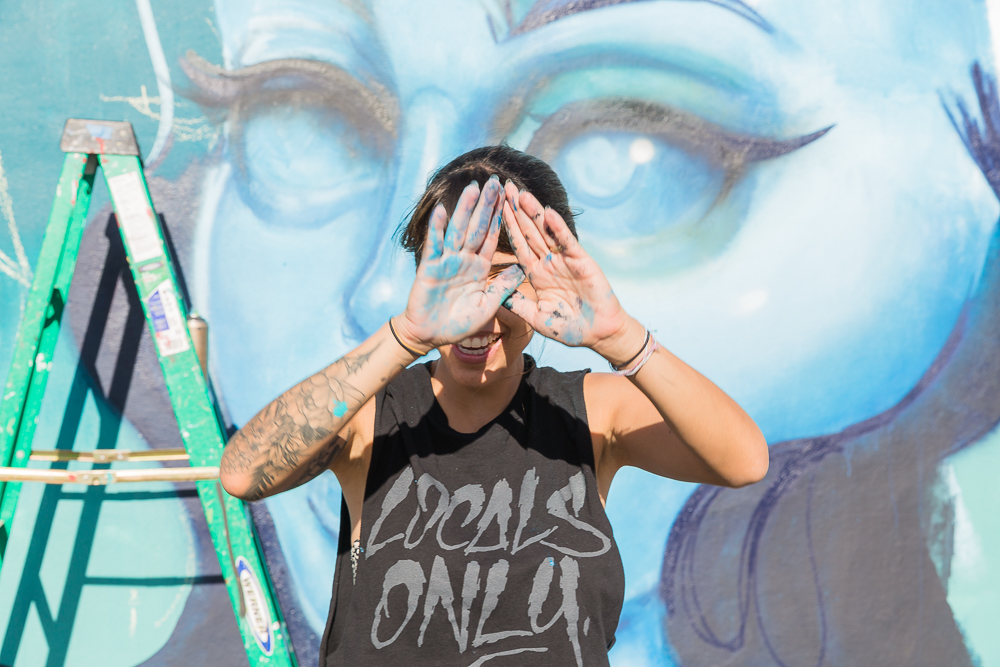 Cryptik.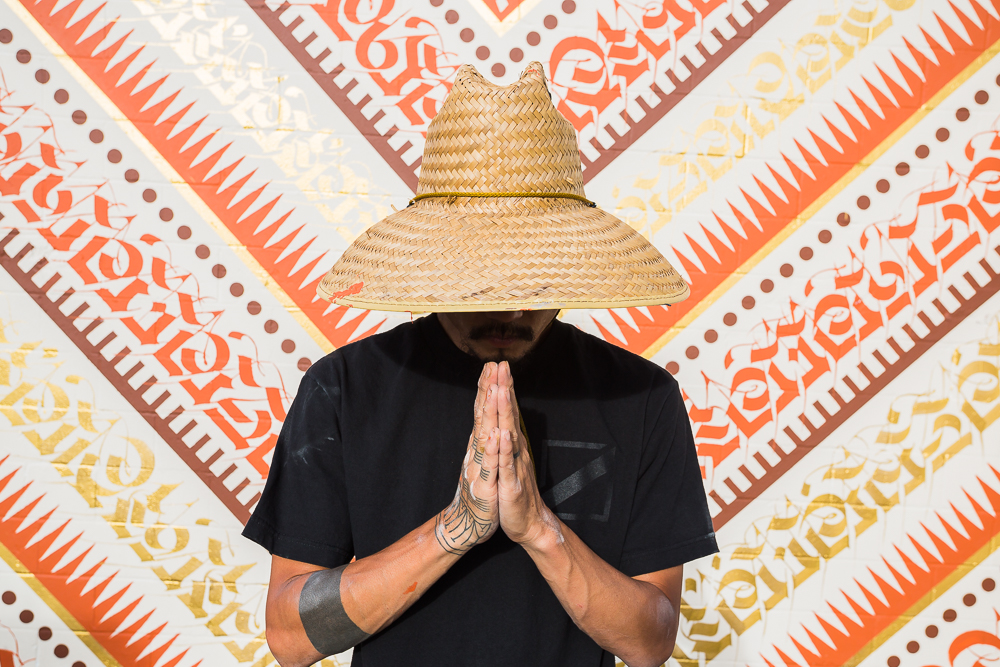 David Flores.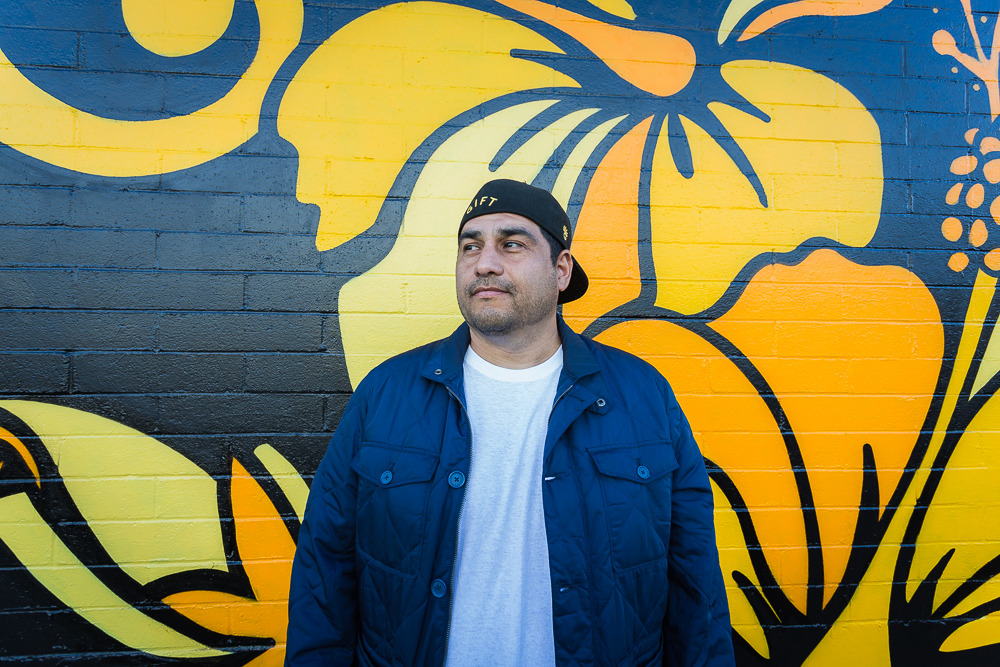 Reach and Debe TwoMuch.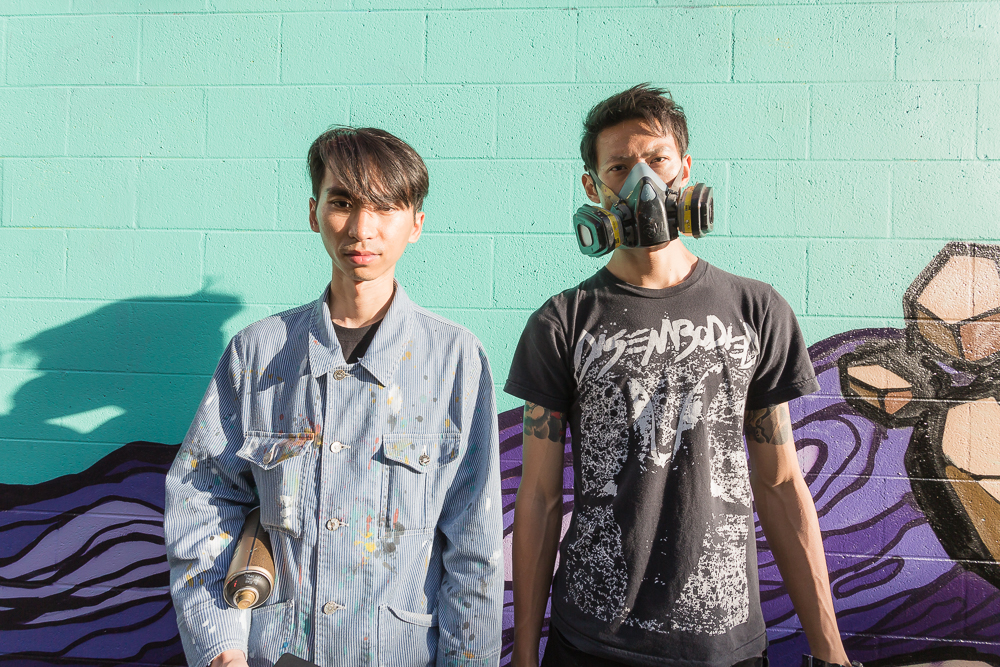 Naturel.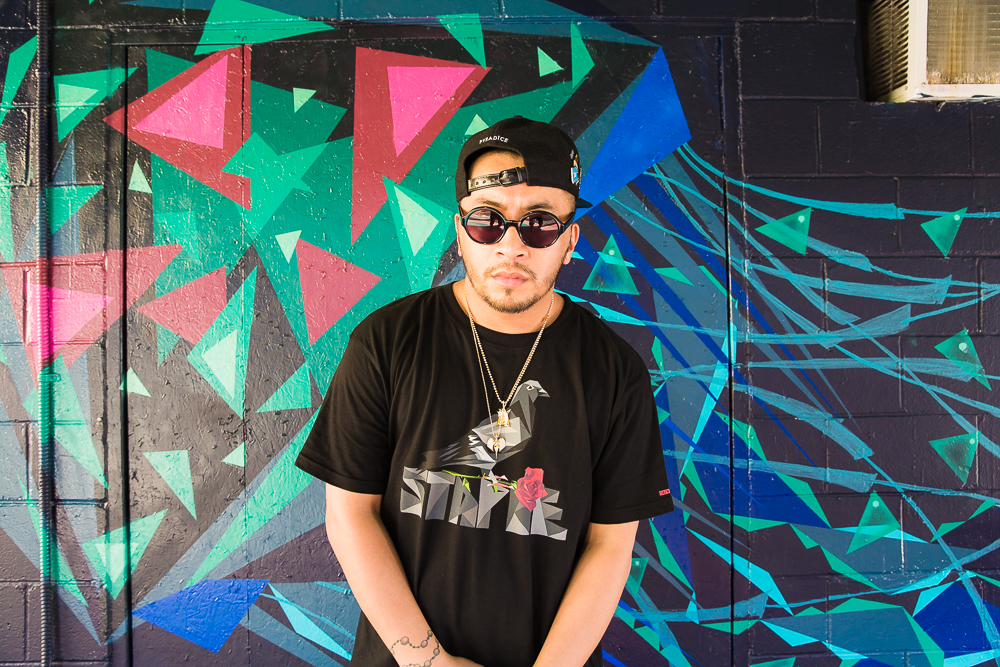 Fafi.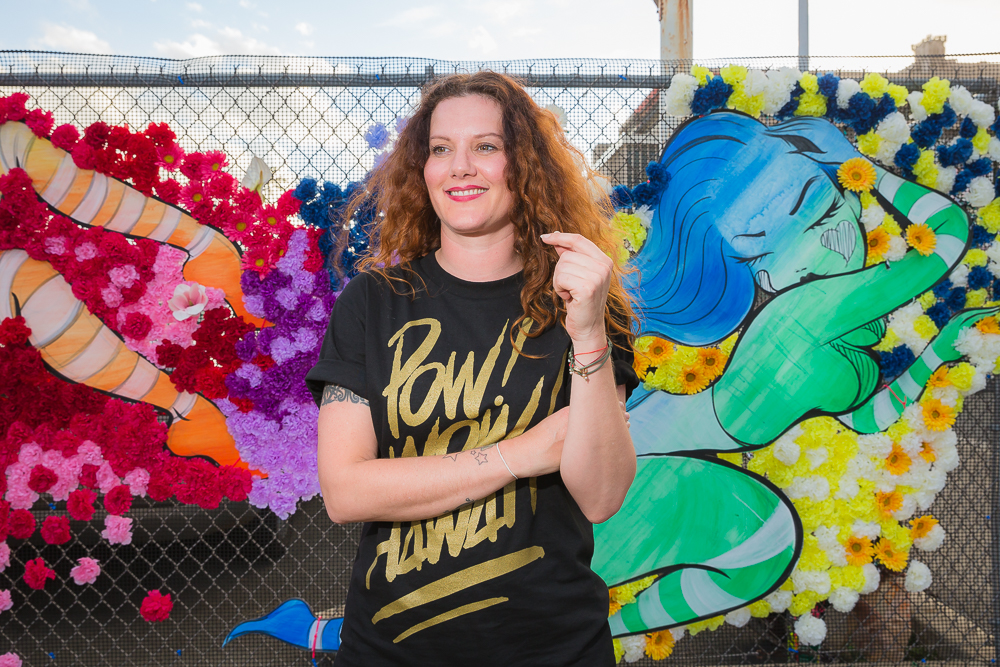 Nosego.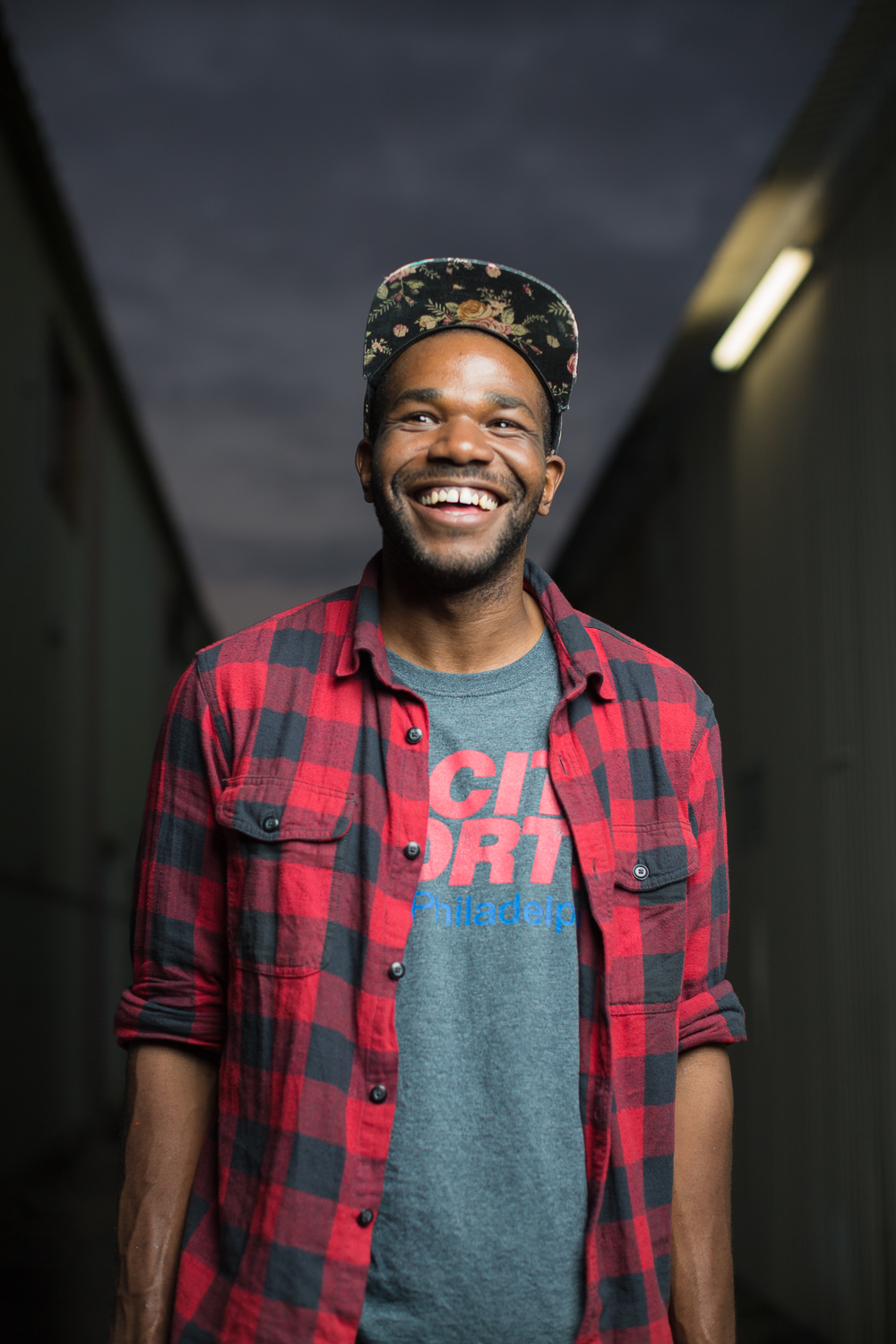 Woes.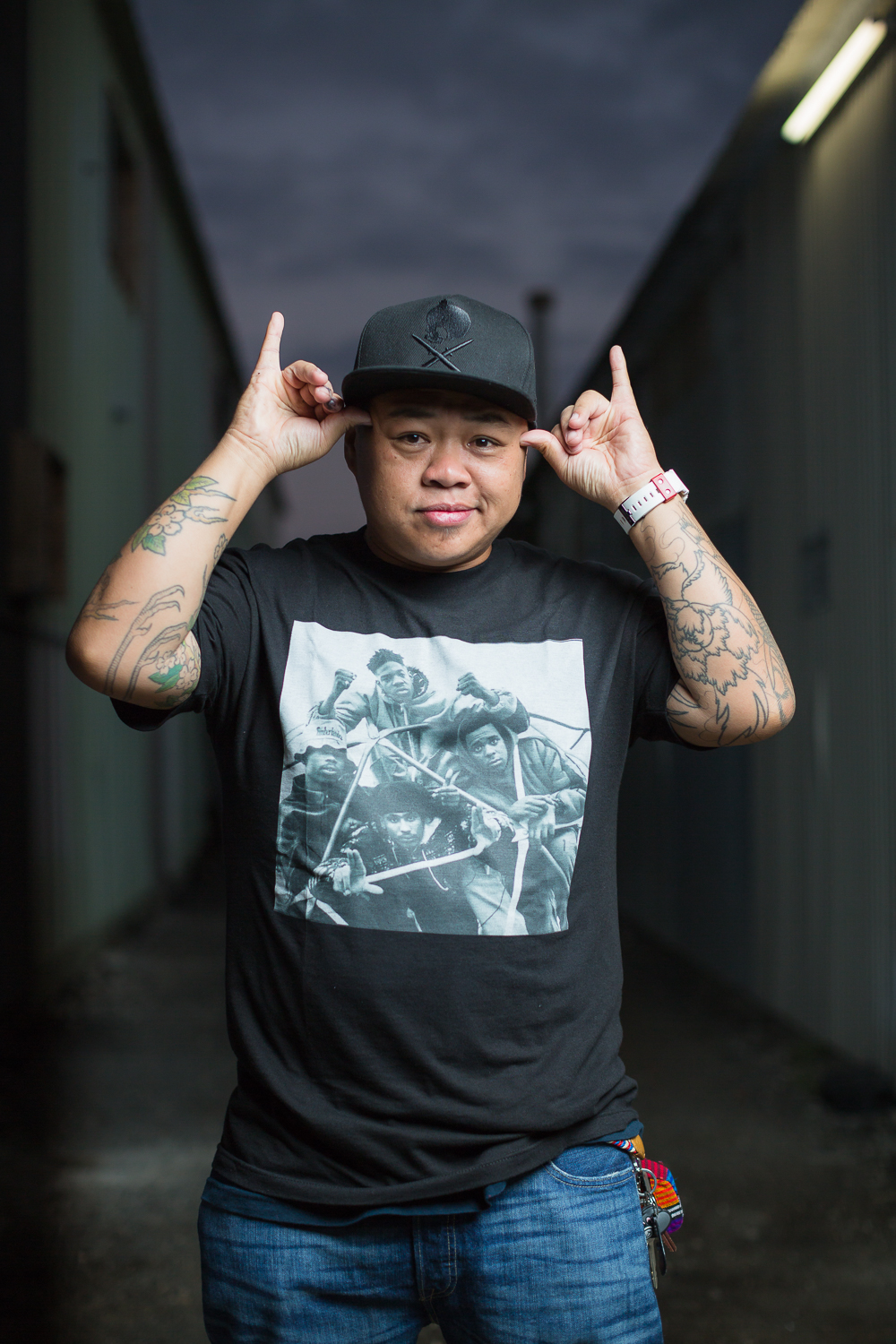 Kamea Hadar.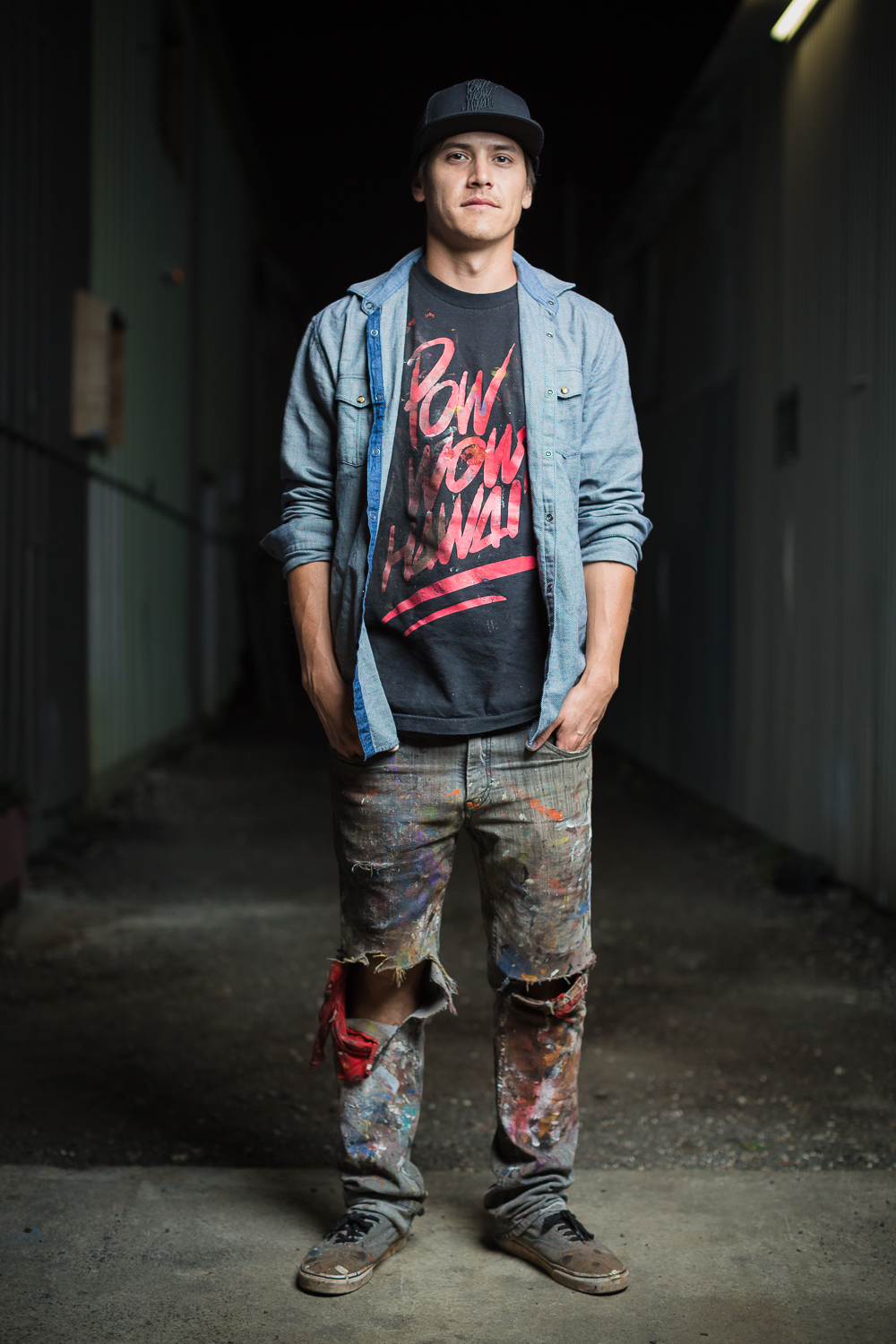 SABER.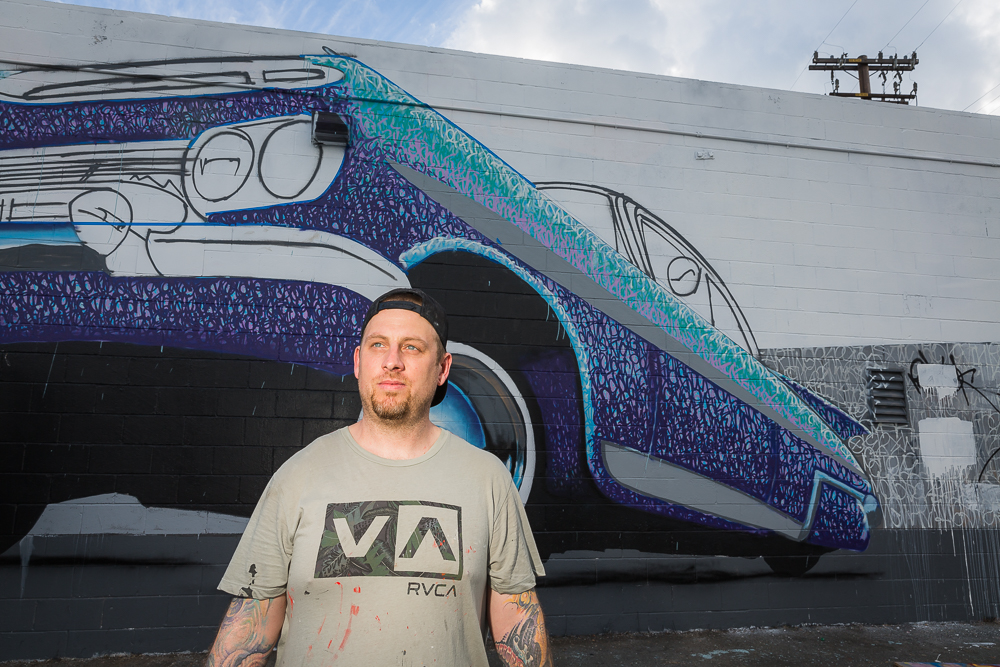 Kevin Lyons.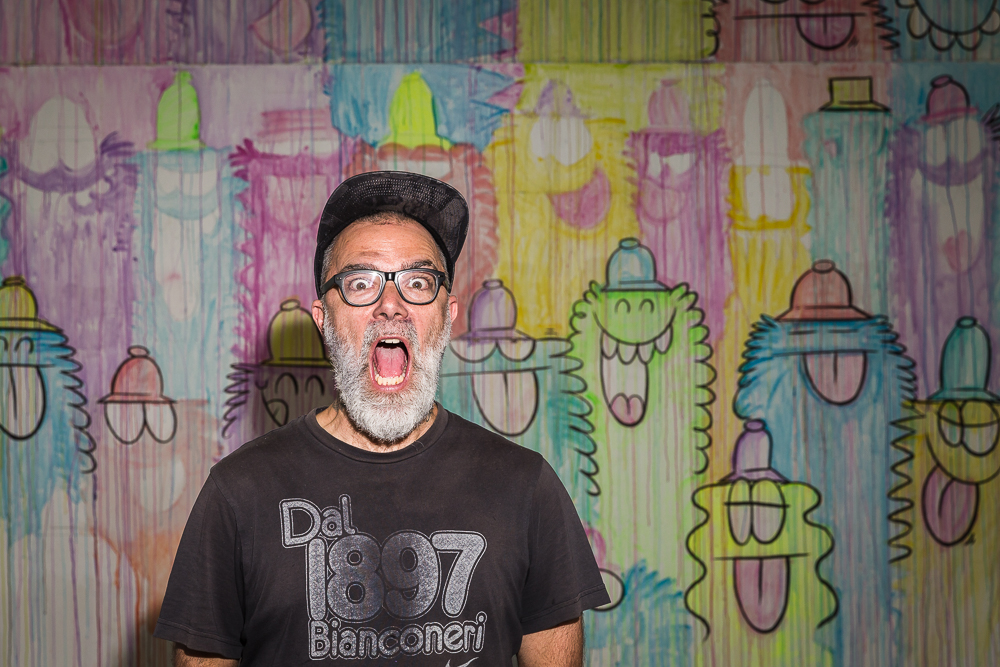 Klone.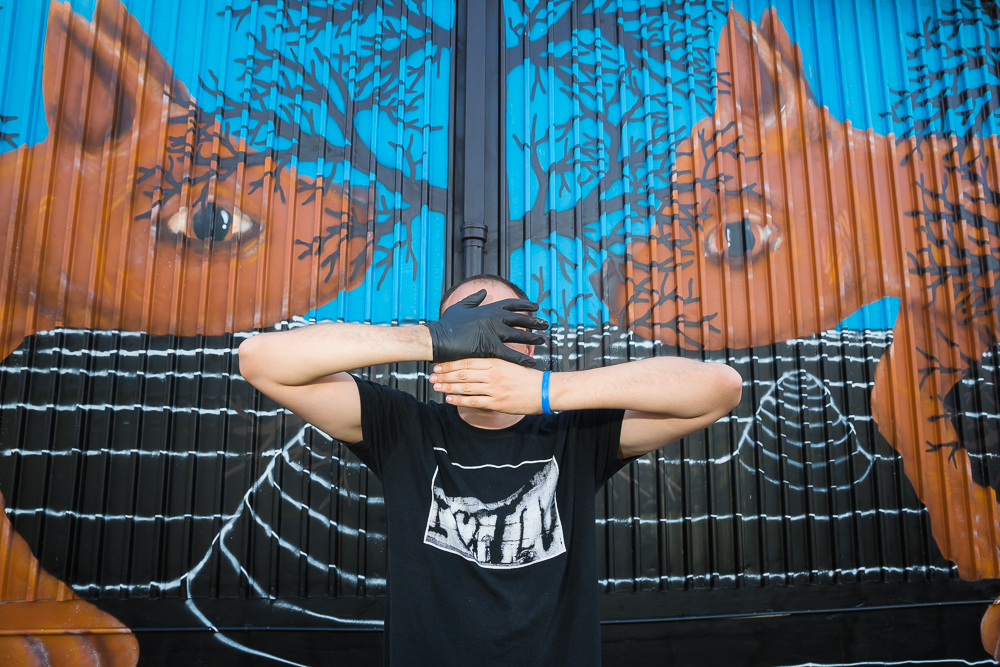 Tristan and Matt Eaton.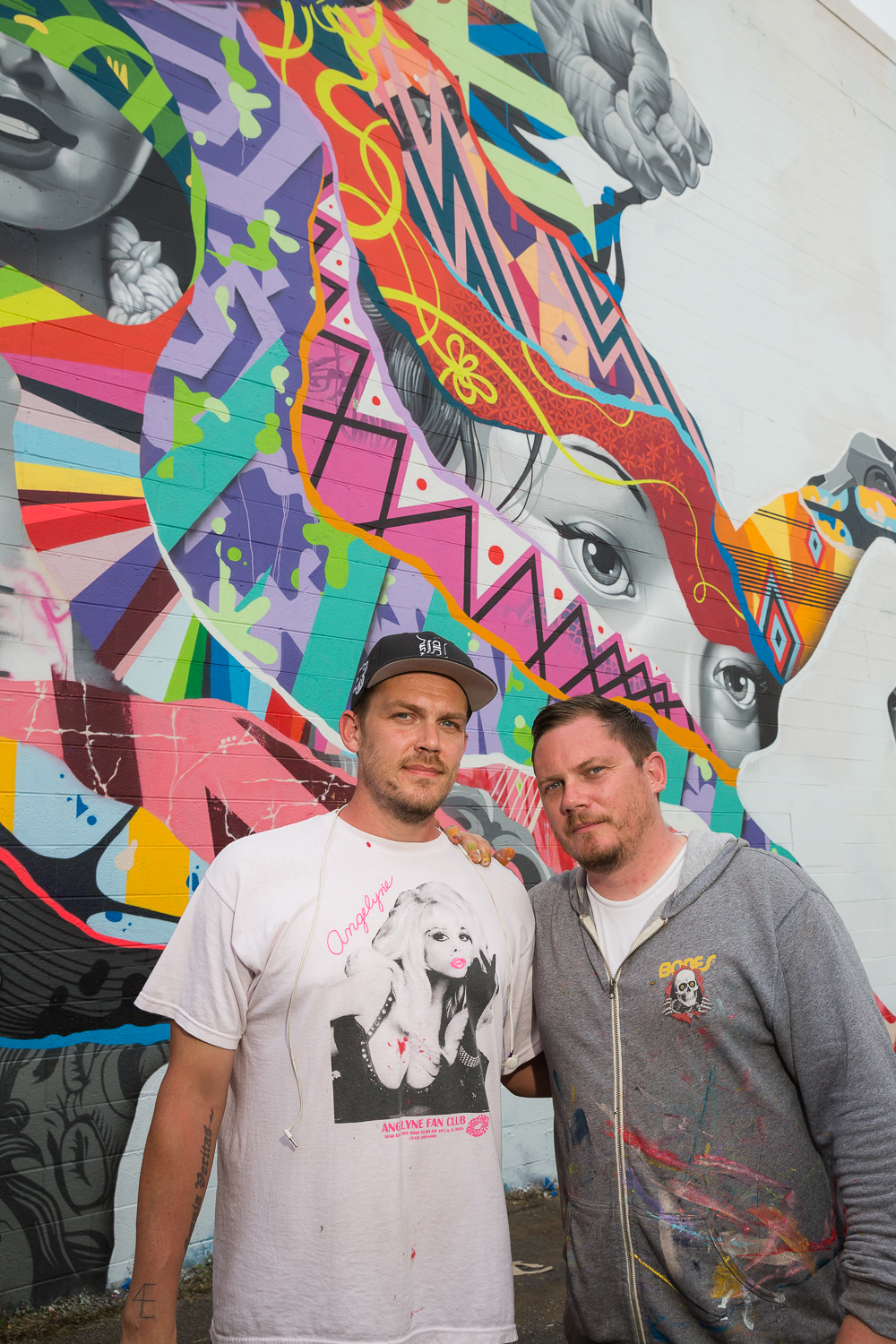 Jeffrey Gress.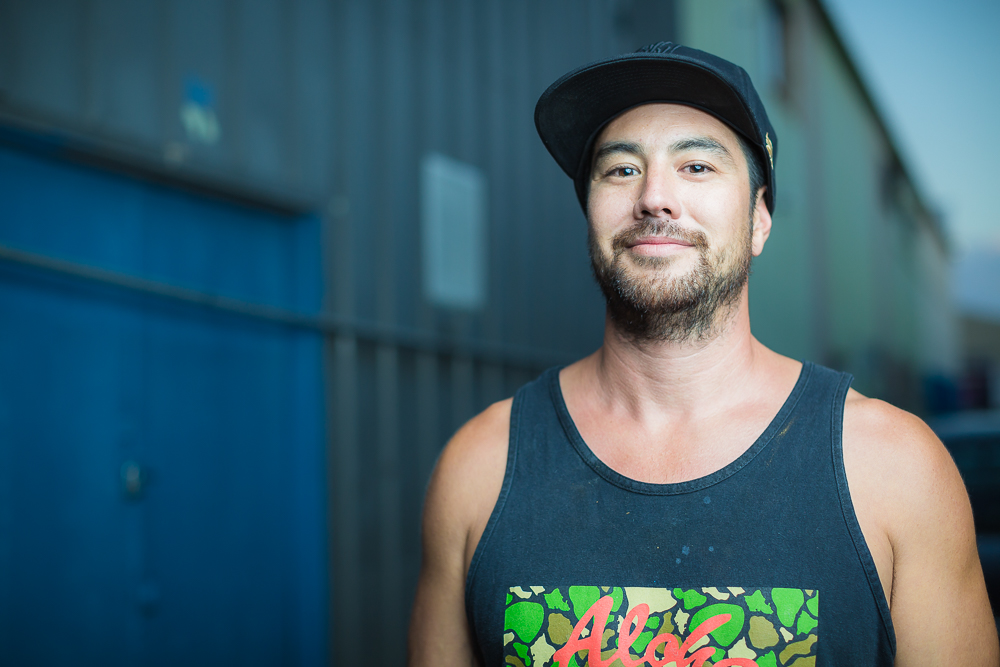 Doze Green.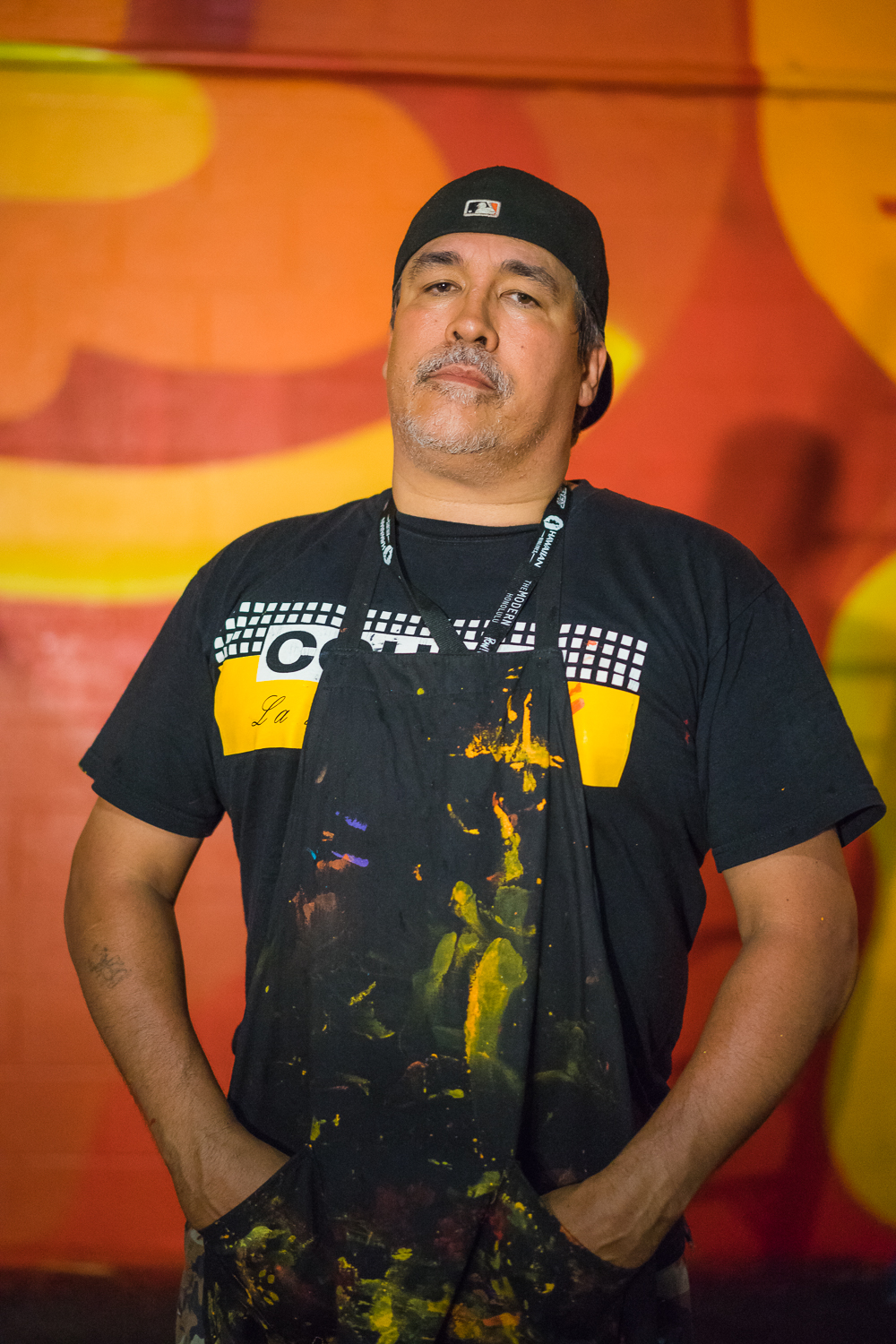 OG Slick.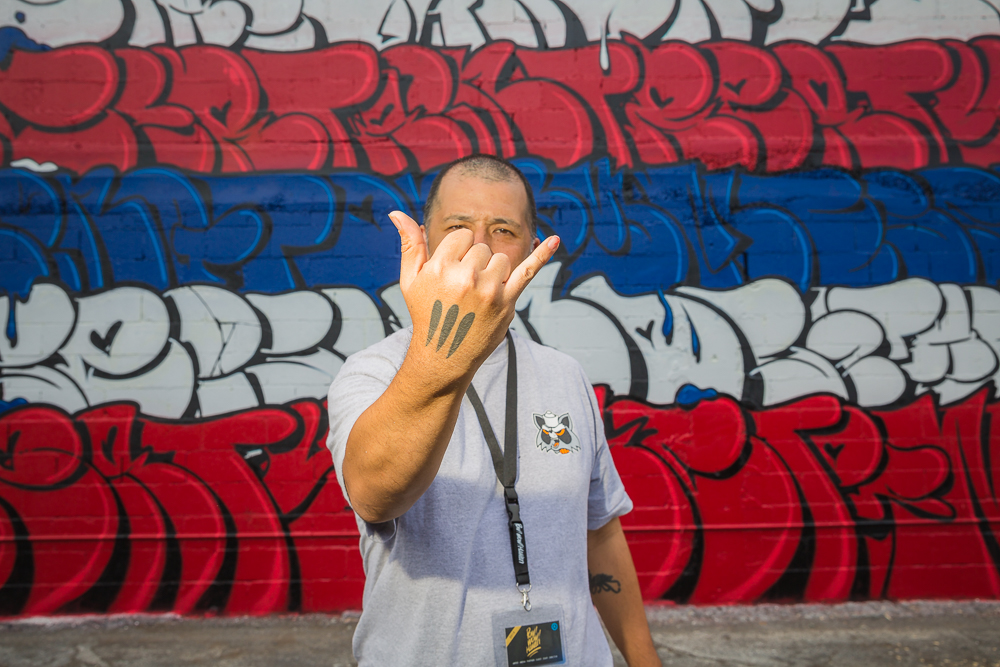 As part of my portrait project, I shot a photo of each student of the PWSOM and wanted to leave them with a class photograph, which I had printed and even got in on the action and custom painted a few frames (thanks to Woes for the assist.)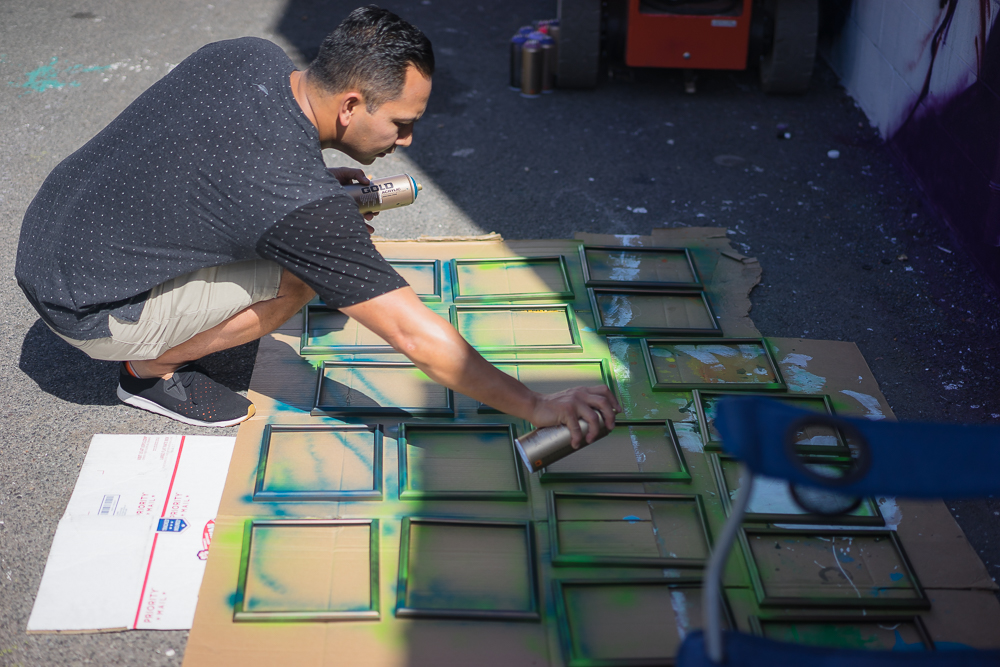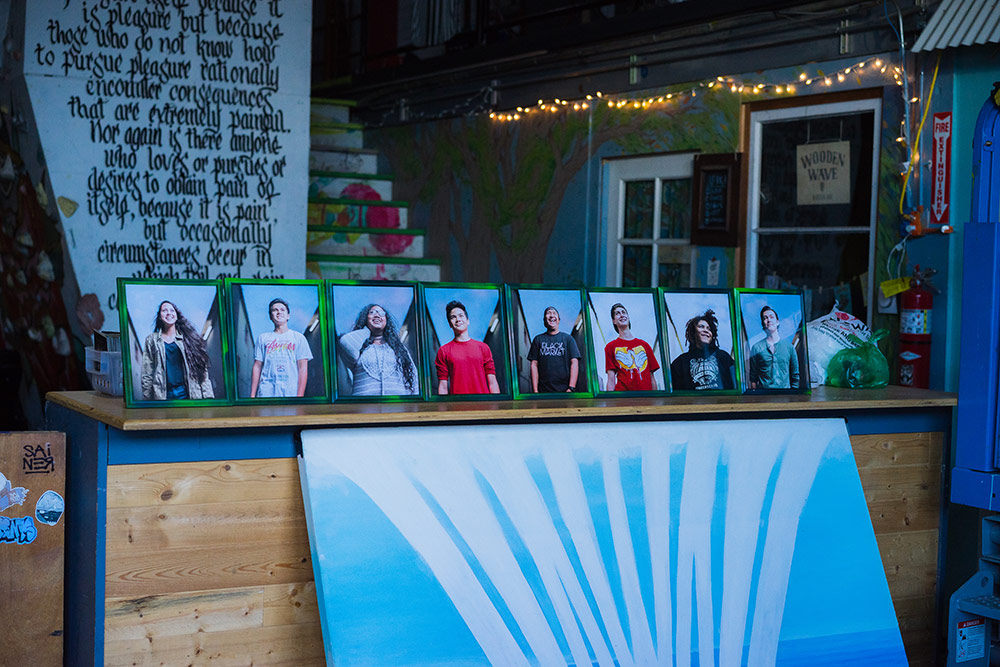 Supplementing the live art during the week were also a few panel discussions with the artists. Jeff Staple hosted discussions with Kevin Lyons and James Jean. One thing I noticed was the camaraderie between the artists. Many came to support and many came to listen the artists tell their stories. The sense of community during POW! WOW! is truly amazing.
Kevin Lyons and Jeff Staple.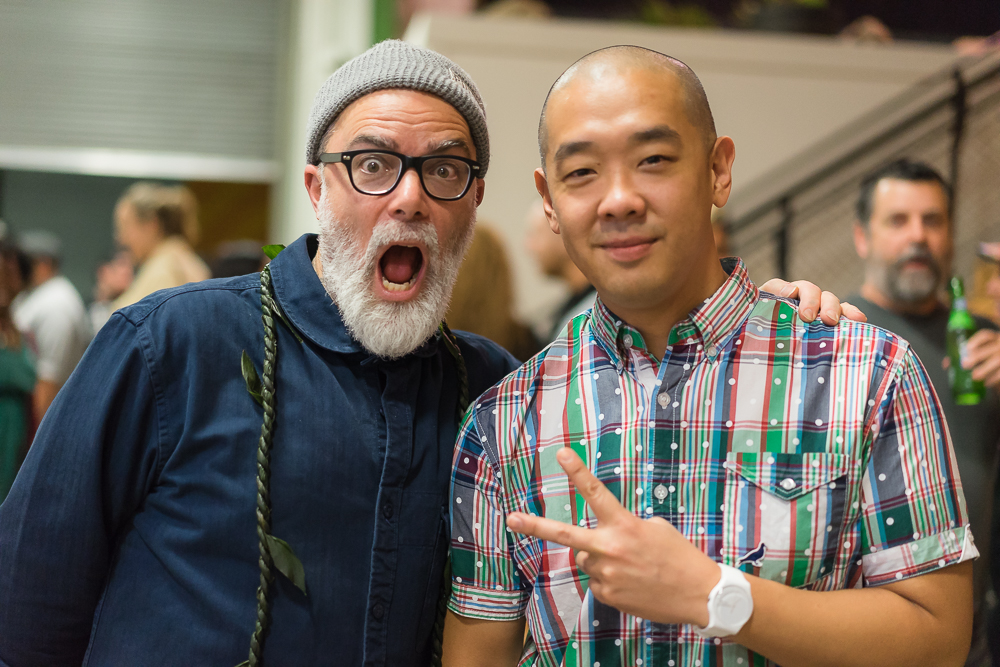 Kevin Lyons, Nosego, and Woes.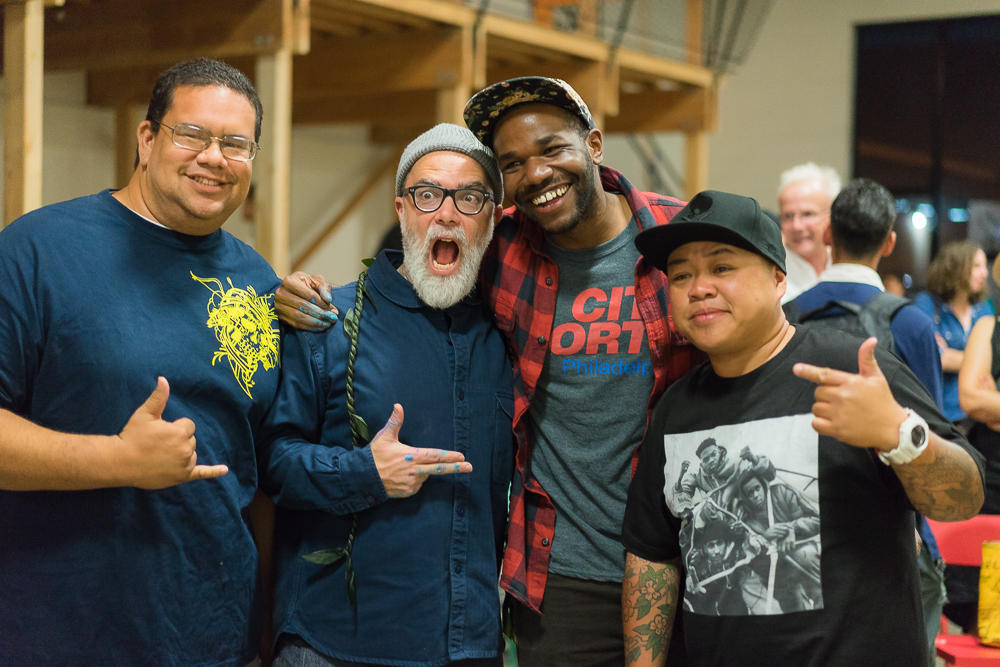 James Jean and Jeff Staple.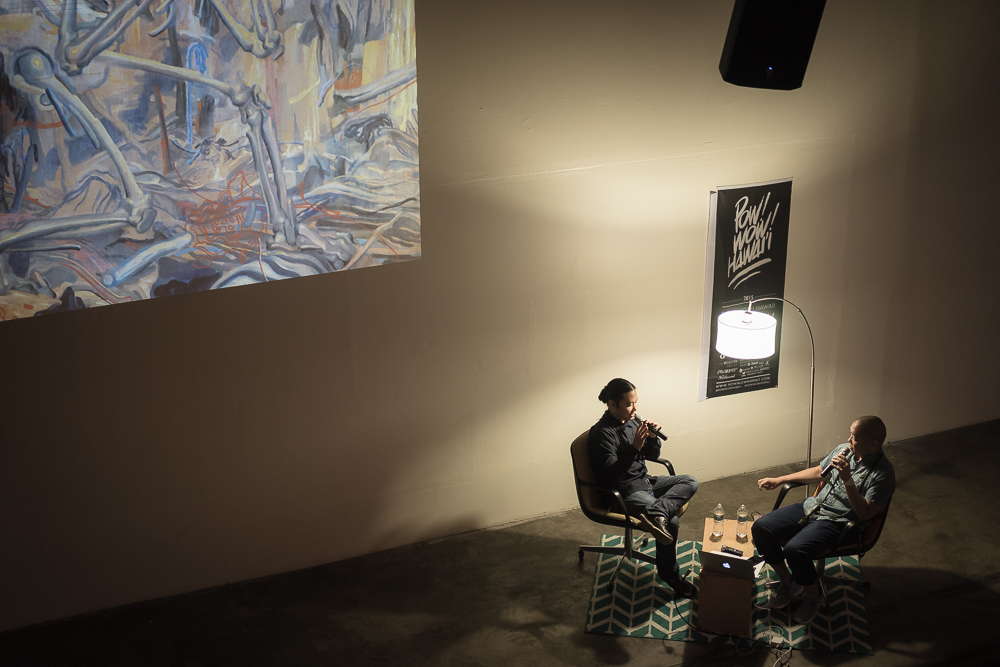 Each day there was some type of after hours activity whether it was a happy hour gathering, curated art show, or music event. There was hardly any down time as there was always something to do. Performances from mentors of the PWSOM occurred frequently. MC Shing02 would bless the mic, while Mr. JPatt of The Knocks would DJ, and the others would play guitar, bass, and keyboards.
Shing02.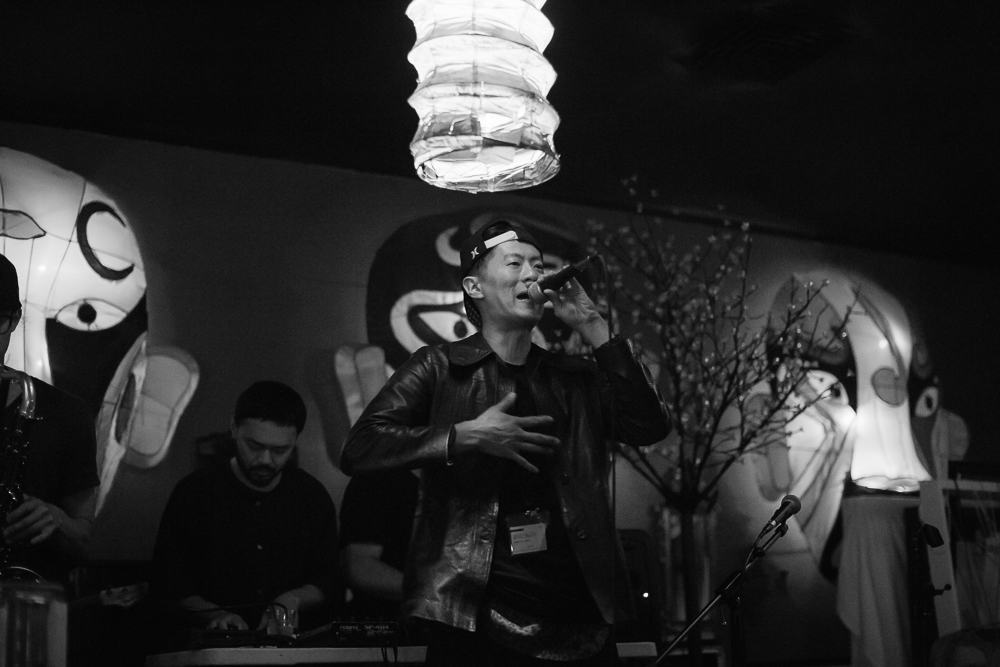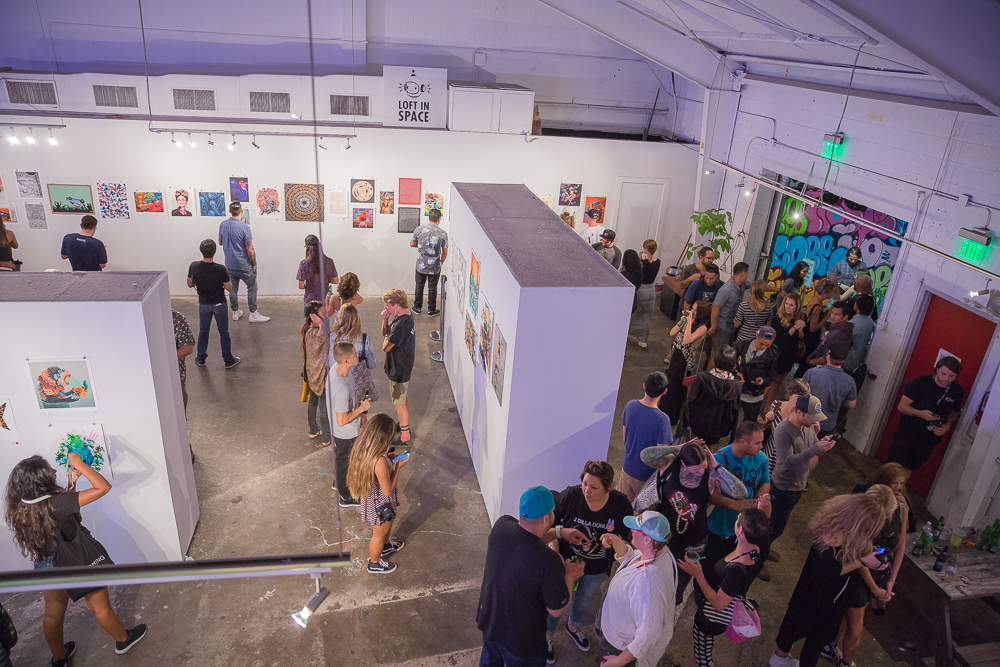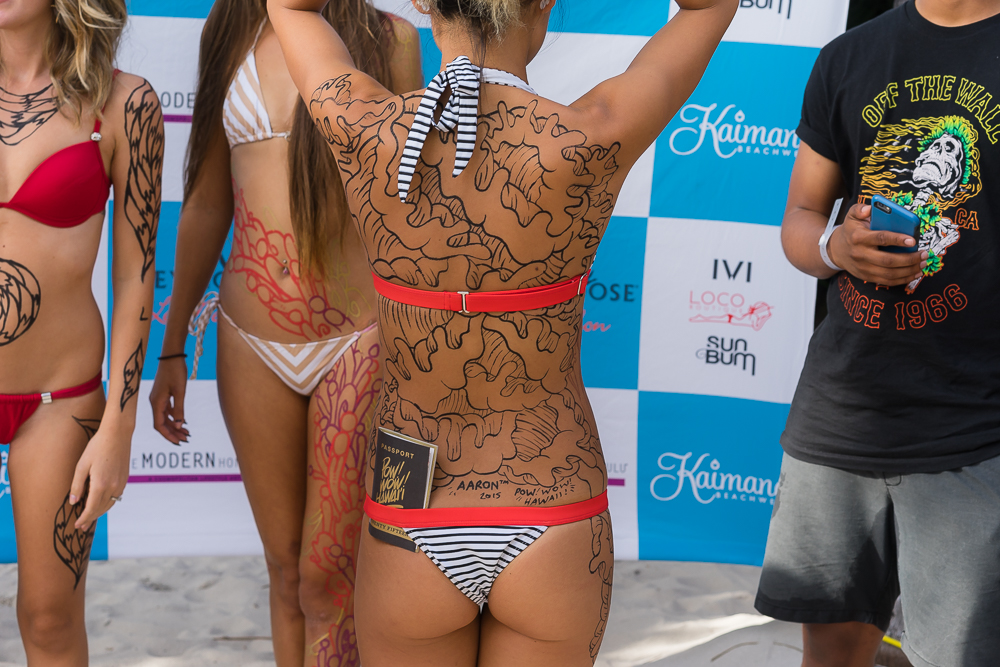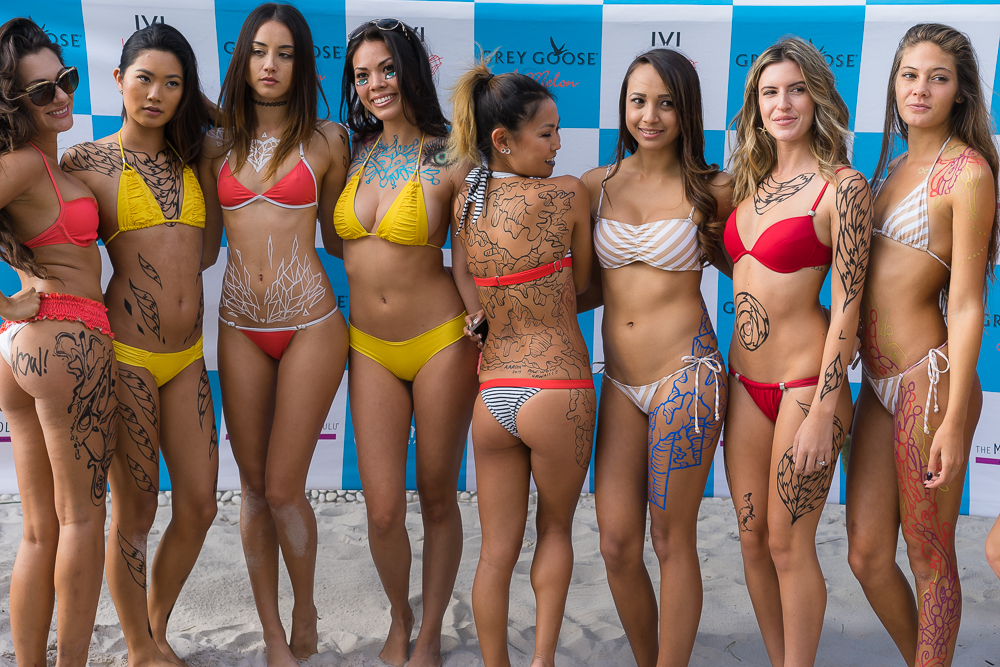 The culmination of the event would take place with a block party hosted by Honolulu Night Market in the heart of Kaka'ako. The evening began with the PWSOM final concert that showcased the student bands and their original tunes. A line of food trucks filled the streets from traditional plate lunches to more gastronomic, with deconstructed musubis. Vendors displayed their wares of local goods and products. Yet, the highlight of the evening was the Secret Walls art battle that pitted two teams of POW! WOW! artists against each other in a 90 minute showdown. Names were placed in a hat and the teams were randomly selected. The winning team consisted of artists such as Kevin Lyons, Tatiana Suarez, and Caratoes.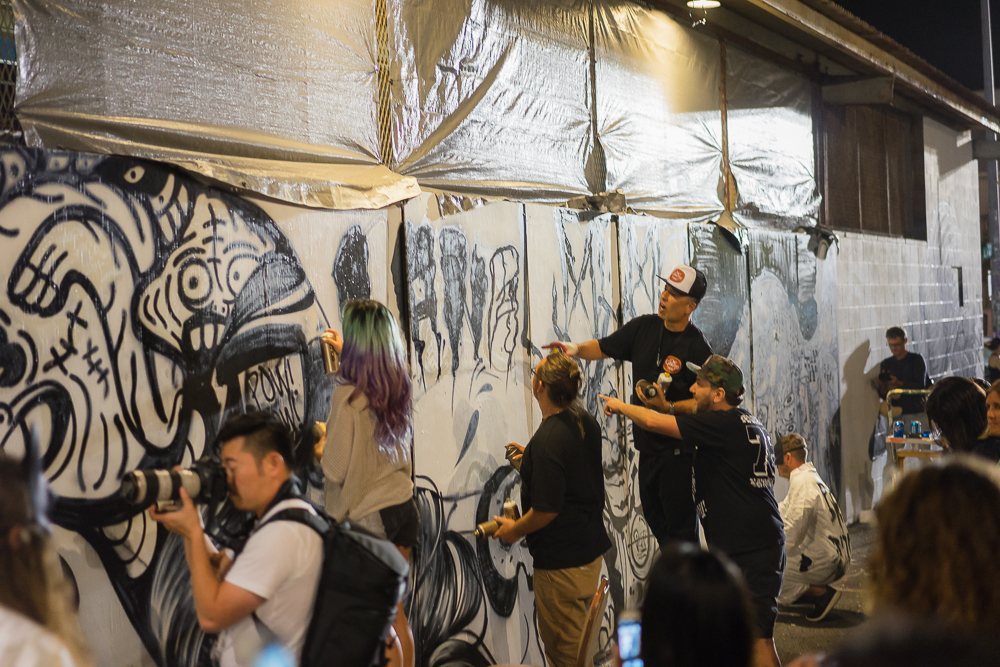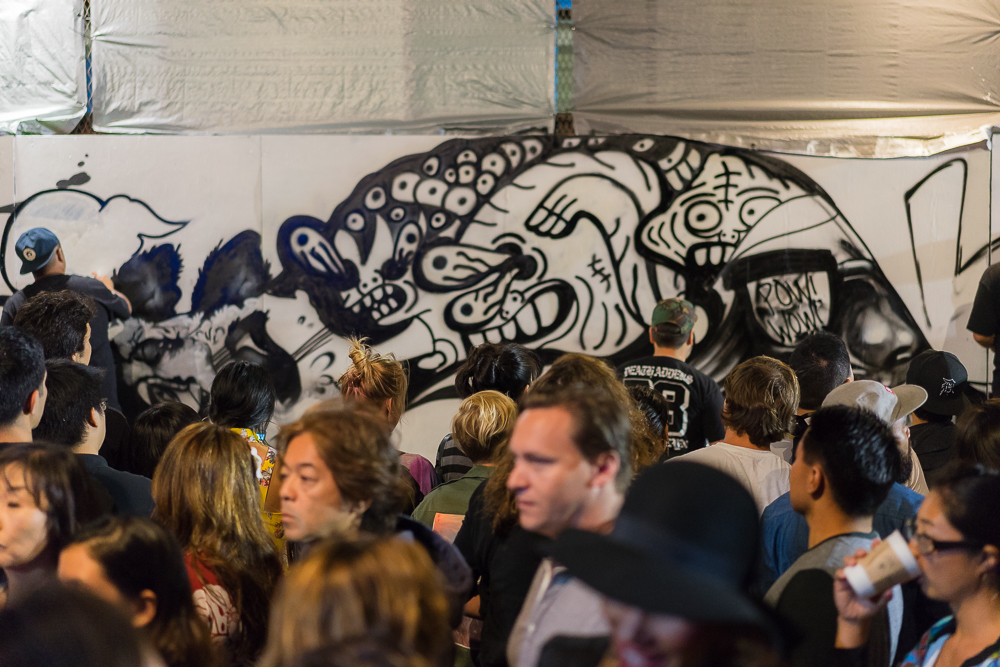 Details of Greg Mike's four-eyed shark for the Secret Walls battle.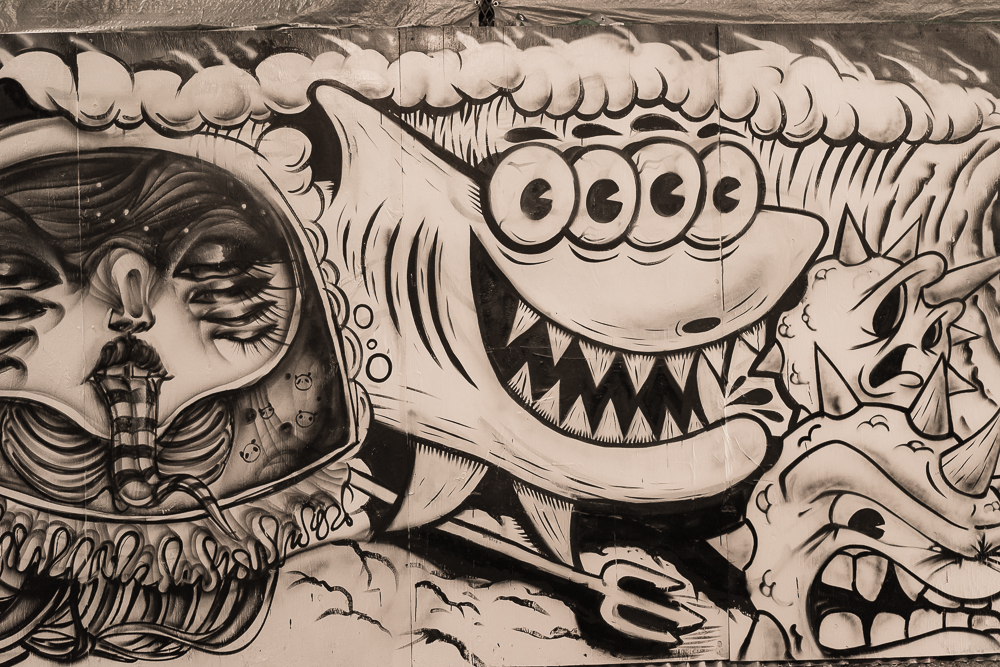 Tatiana Suarez's Secret Walls mural.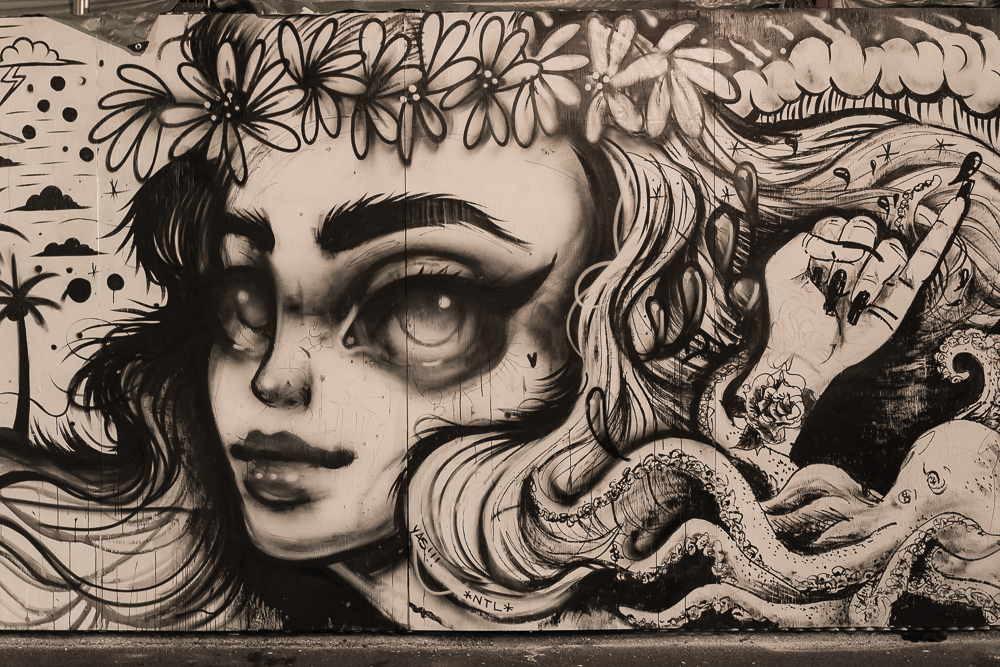 Kevin Lyon's work for the Secret Walls battle.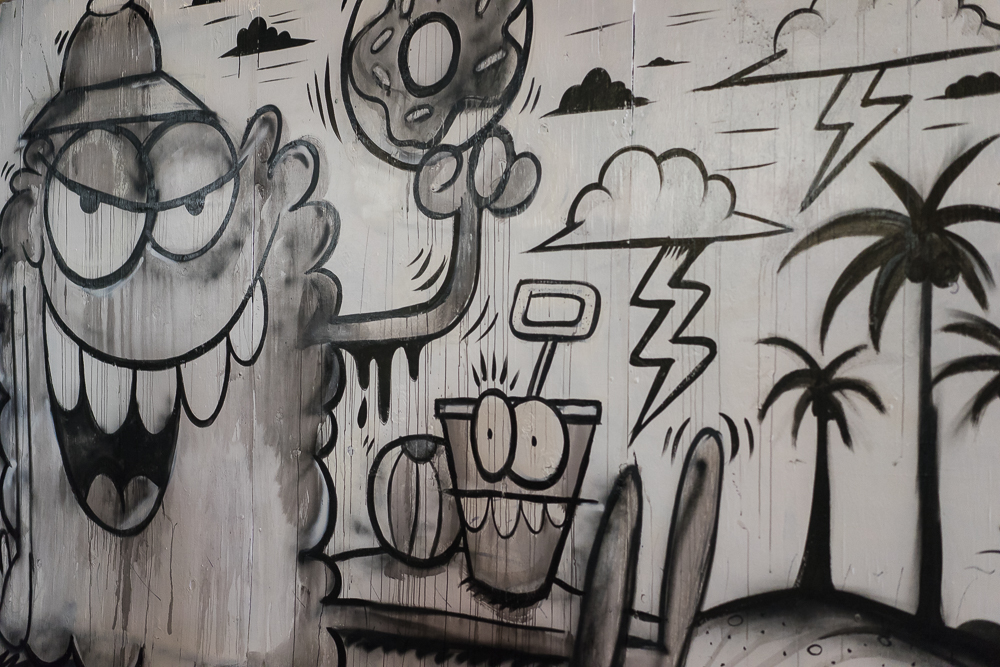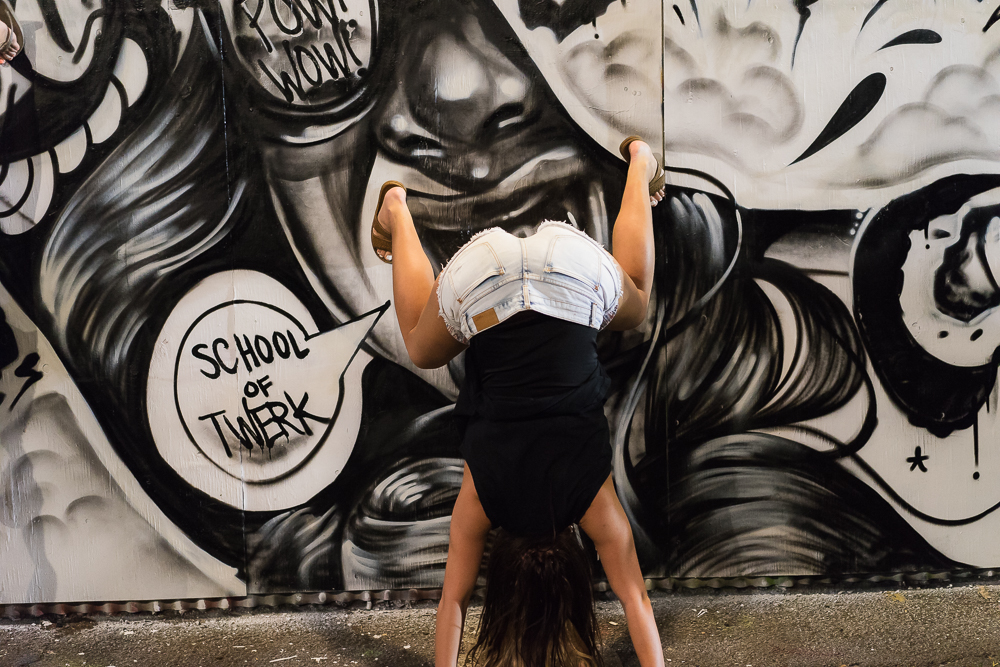 At the end, the artists, workers, and others come together for a get together in the North Shore. I was unable to make this gathering as I flew directly to Las Vegas for the Agenda show, but that's a different story altogether. Many of the artists that traveled to Hawaii didn't come for a vacation, but rather to share their work and spend time with their community. It's as if the event brought them back to their roots and reminded them why they first decided to become an artist before the accolades – simply for the love.