What's up everyone? It's been a minute since my last feature, but the stars finally aligned and I was able to get a car to shoot for The Hundreds. Since my last post, I've been trying to evolve my style of work to break free from the chains of repetition to hone my craft to the next level. I think Suffoca hit the nail on the head when he said, "there's no growth or success without change." Sometimes as an artist, you get known for a certain style of work, and that's all that people/clients want from you. It's a double edged sword that could put you in a world of hurt if you don't take notice of it. Even if it's great and pays the bills, it limits you from growing as an artist.
As a study, I've been working on new lighting/editing techniques to change things up. And luckily for me, and you, I lined up some pretty cool cars which will be seen here on The Hundreds. The first subject I got to practice my new techniques on was this Porsche 996 4S owned by Ace Ochoco.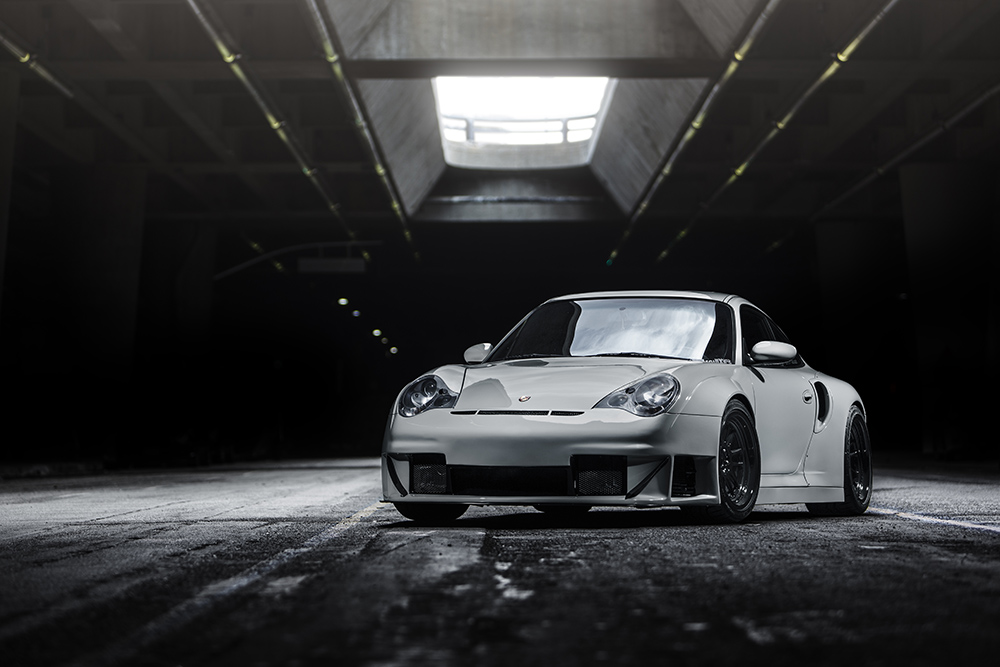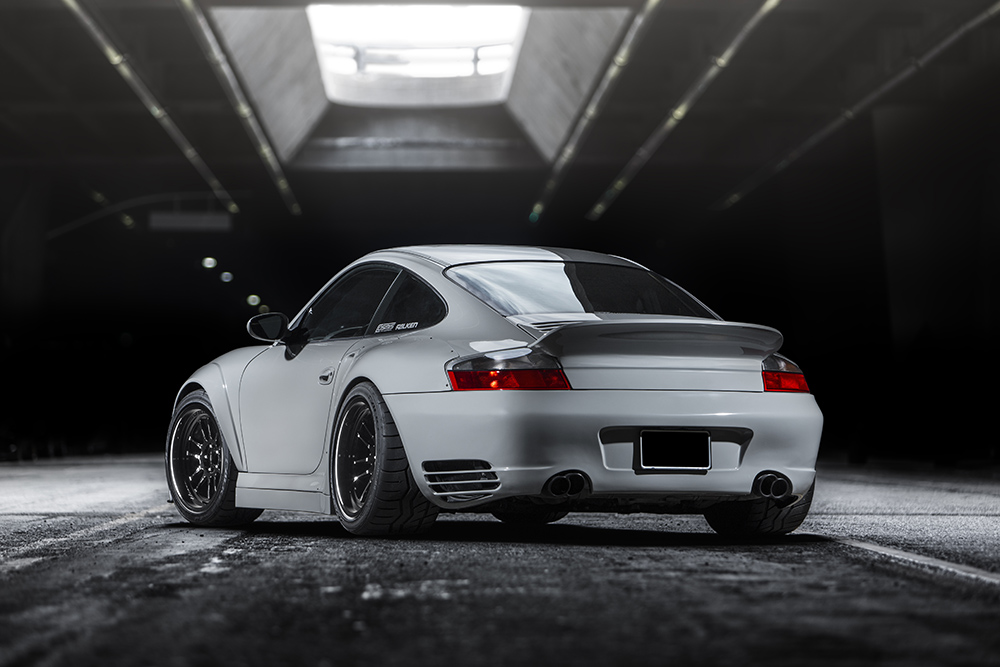 The first thing you'll notice about Ace's car is that it received a Porsche RSR and Turbo conversion makeover. The front half of the car is from the RSR kit and the back half is from the Porsche 996 Turbo with an over fender kit.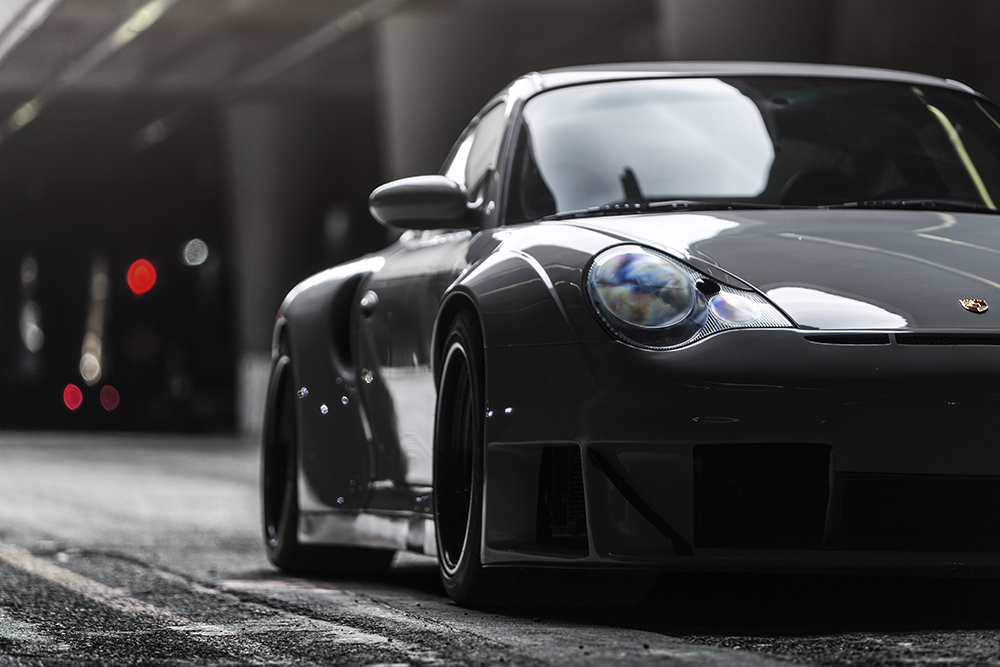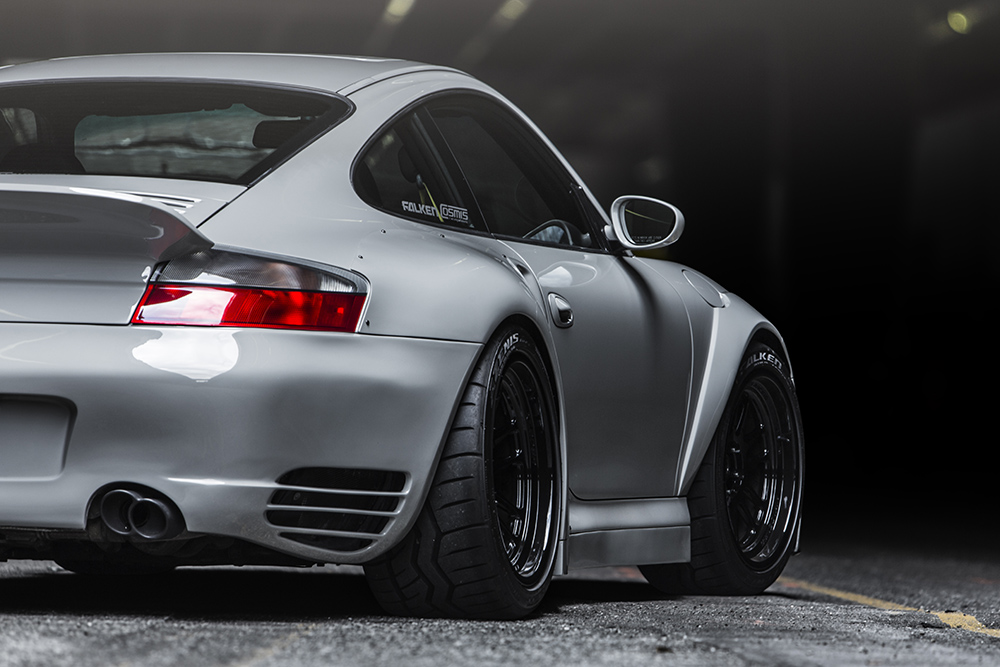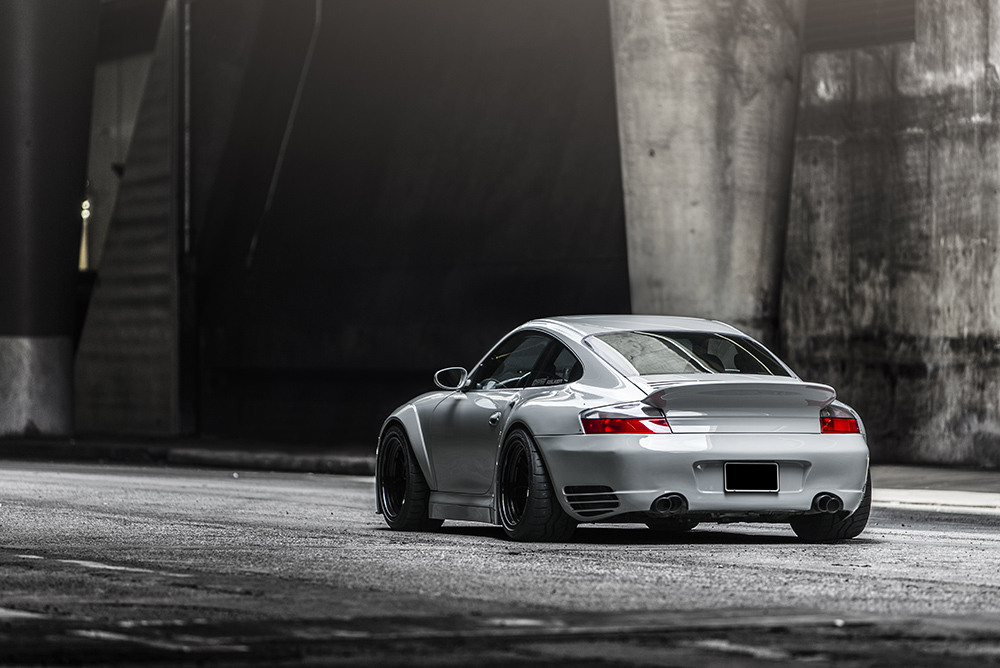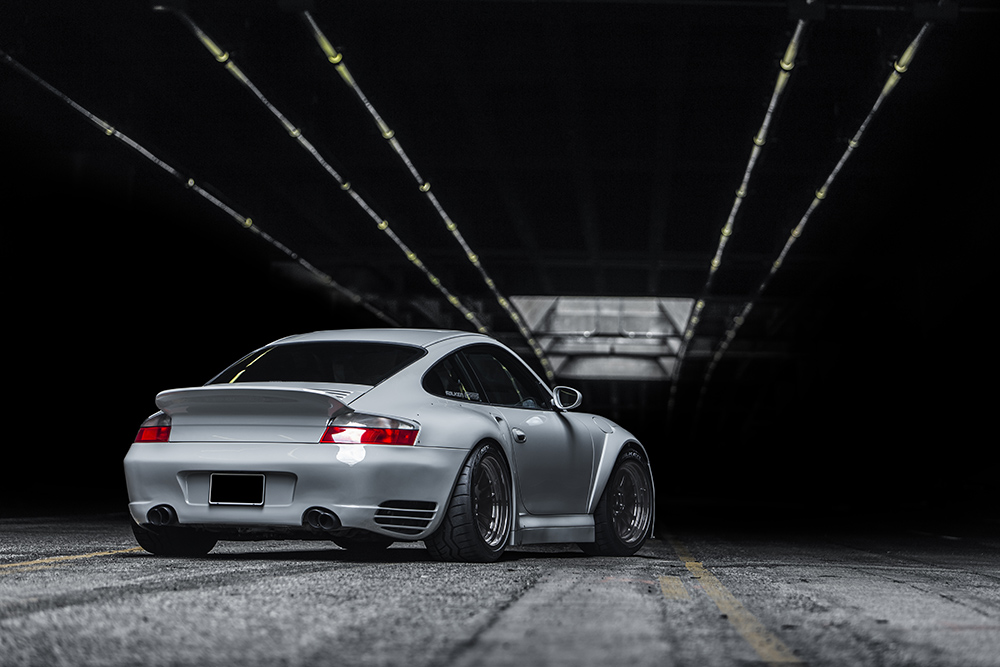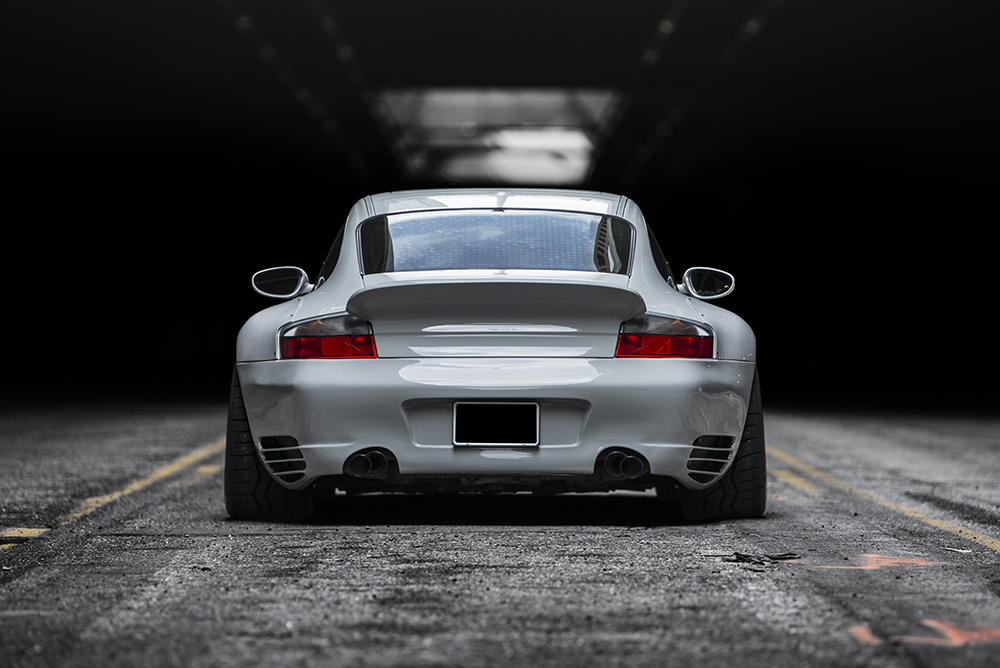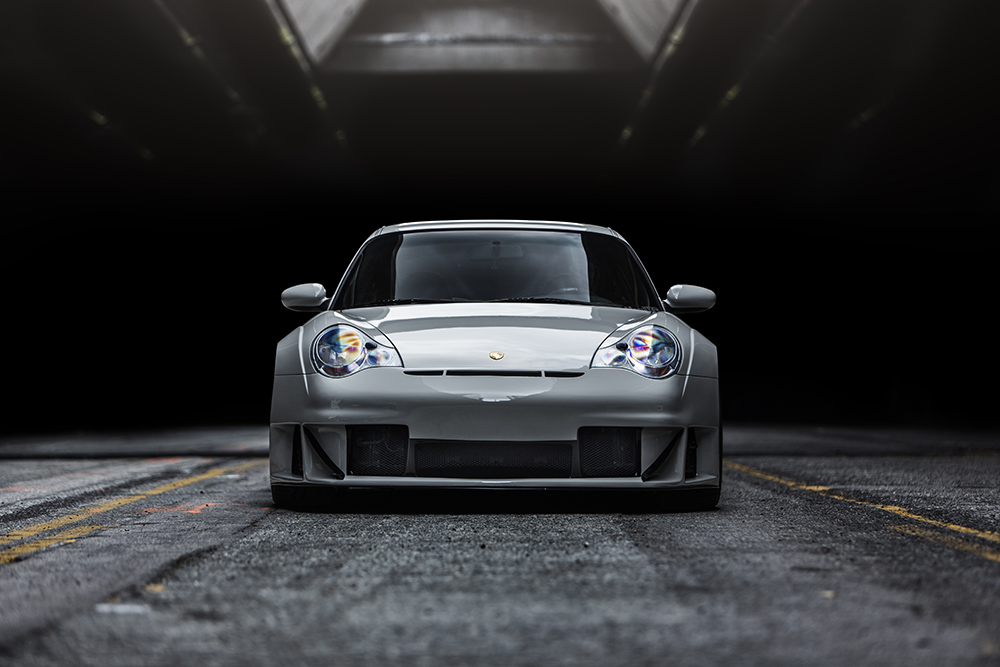 The amount of work that it takes to convert a car to widebody is painstakingly daunting. In the case of Ace's 996, a few things that he had to do to make the conversion a success is: convert and cut the rear fenders, cut the front fenders, convert the rear, re-paint the car, get wider wheels and tires, and then dial in the suspension in order to make everything look harmonious. Sounds easy right? Wrong. Doing all of this takes countless hours of research, labor, and most of all, a budget bigger than what most entry level cars would cost.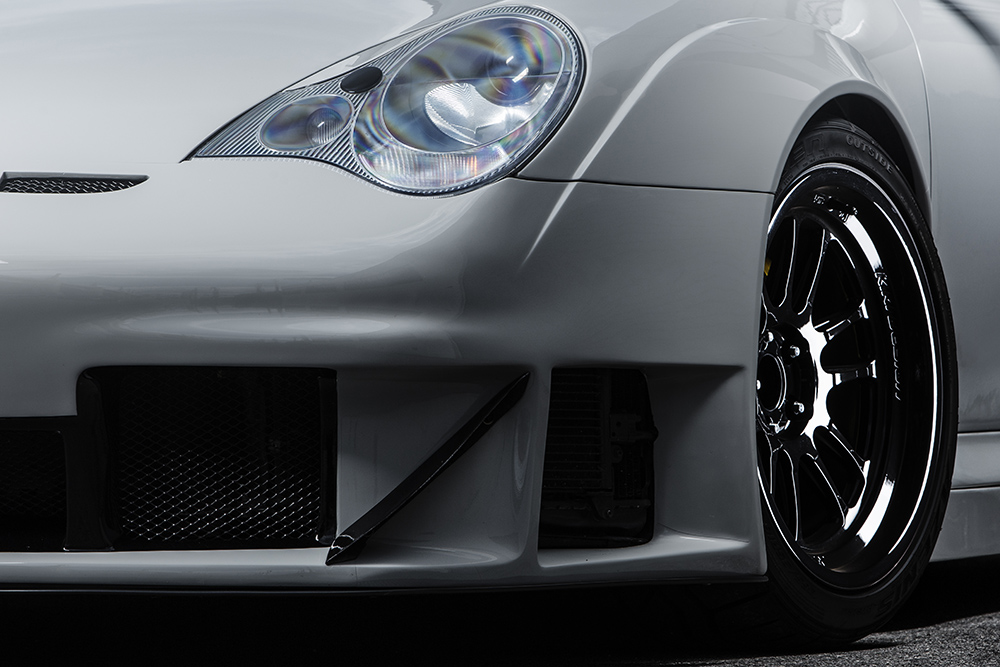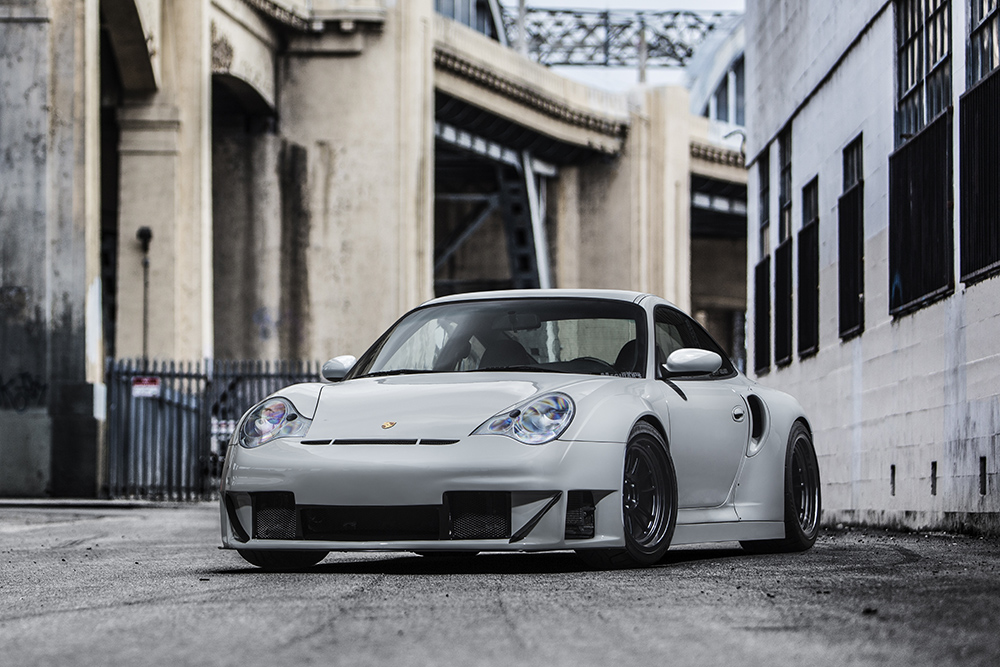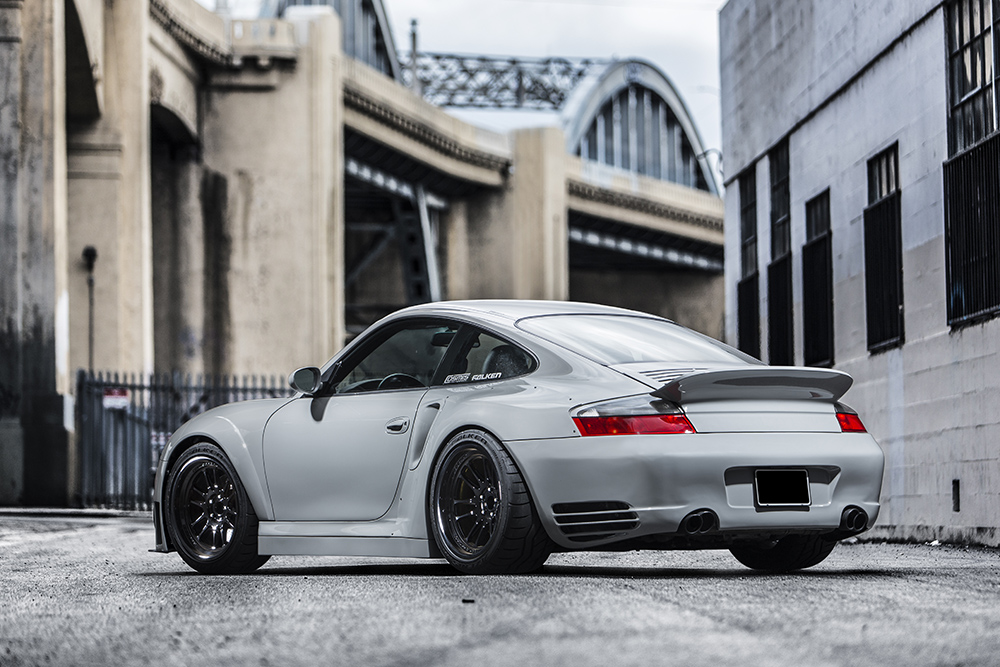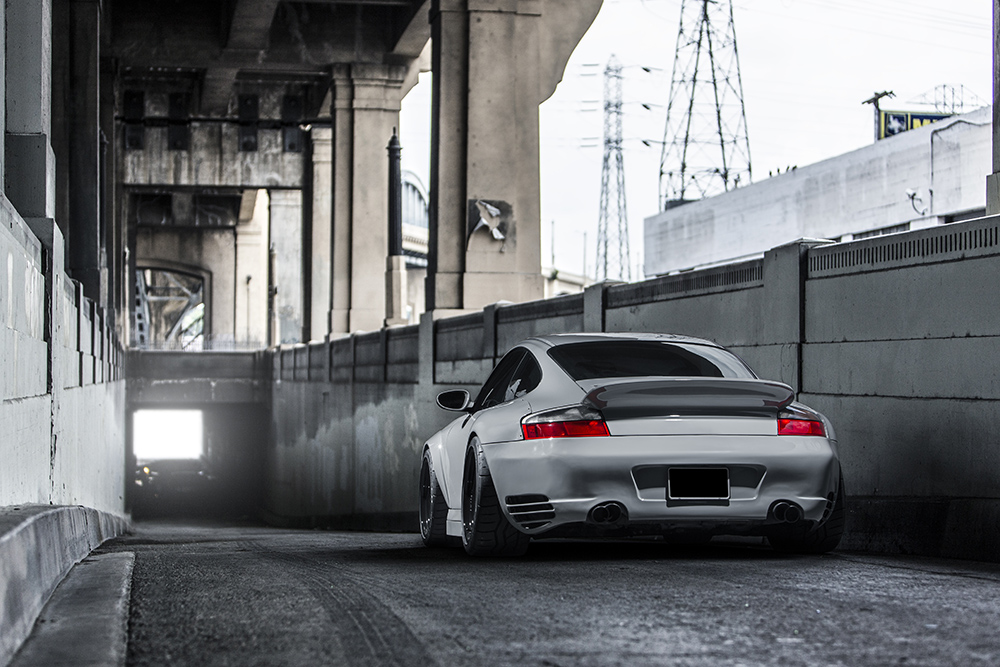 Though it may not be everyone's cup of tea, I think for most car enthusiasts, we can see the hard work that it takes to get a car to look like this and appreciate it for what it is. It's car builds like this that really show outsiders how much individual expression there is when it comes to cars. It takes hard work, commitment and passion to take car builds to this level.