From being signed to Universal before he hit high school, to releasing 2011's much-praised Circuit Breaker mixtape with beats by artists like Onra and Washed Out, one of Harlem's most promising and often slept on emcees, Perrion, isn't at all a newcomer to the scene. In fact, he's coming off a brief hiatus with last month's drop: the Loose Change EP, which features the deft handiwork of 16-year-old producer that goes by the name LaronIsALoser, coupled with Perrion's agile verbal delivery. The 8-track EP that Perrion says is "the most comfortable" he's ever felt with his music guest features Marty Baller, Makarel, Slim Dollars, Ken Rebel, and more. We had a chance to sit down with Perrion a few months ago when he was in Los Angeles to talk about the EP, skateboarding, the importance of timing in the mixtape world, and his most exciting new project MASS.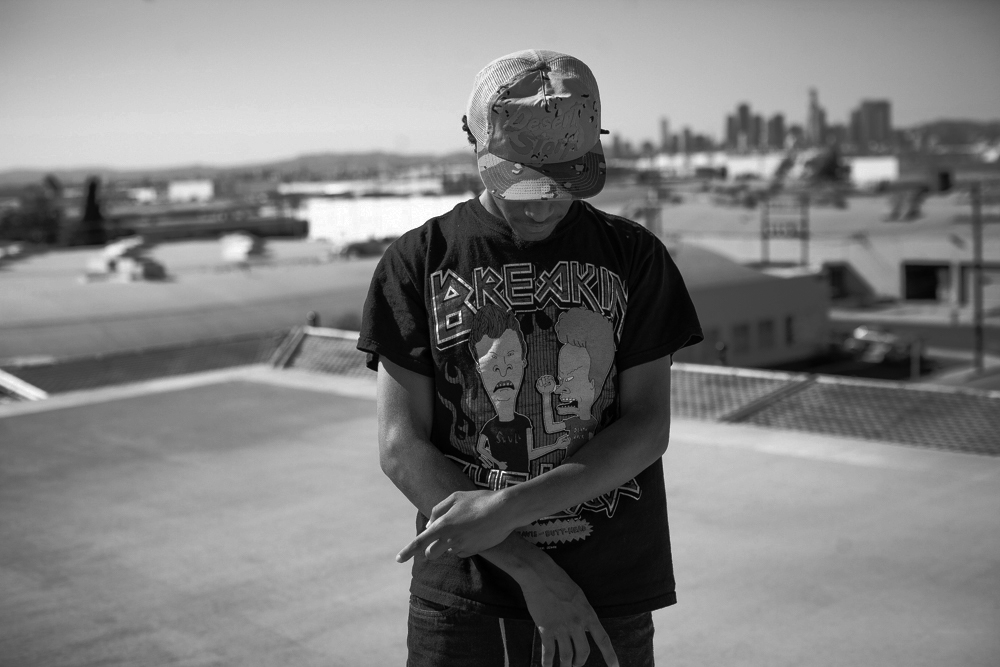 Tell us about Loose Change. How was working with producer LaronIsALoser?
PERRION: The Loose Change mixtape came about by me and Laron having too much dope music together. He would come to the studio and have to leave early because he's still in high school. Young boy is killin' shit out here, he got soul.
Was a lot of the material in Loose Change written this past year or was it songs that you've been holding onto for a long time?
Probably say in the past year, because we've got this spot in Brooklyn about two months ago. I made half the tape in like, less than a week. I just wouldn't leave the studio. I slept in there. Trapped myself in there. Dedication.
"I TRY TO MAKE SURE I'M AROUND PEOPLE THAT ARE BRUTALLY HONEST WITH ME."
I feel like you can't, as an artist, keep putting stuff out all the time. It's good, like once in a while, but you need the break where you sit back and let people miss you a bit. Because they can get tired of you. That's another reason why I took that year break. I was just making music trying to find that sound. Making sure that it was dope so everyone was gonna fuck with it.
You were getting a lot of press in 2012 with Circuit Breaker and From Paris with Love. You had a lot of output around that time, and then—there was a quiet period. What happened?
It was a time in my life where I wasn't feeling anything that I was doing at the time… I was going through some type of phase, I guess, I don't know. I was still 18 at the time and I just took a little hiatus for a minute. Then I started working, making a lot of music and I started putting stuff out again. But this next project [Loose Change] is crazy. This is the most comfortable I've ever felt with my music. It's dope.
So what changed from the time you weren't happy with anything to being able to love everything that you're doing now?
I don't know. As I got older I just had a different outlook on things, you know? I didn't let too much get to me. Was going through a lot at that time.
What's different this time around for you and your music, sonically and emotionally?
After listening to my old music, I sound different. I pay a lot more attention to what I say now. [In the past] sometimes I'll rush a verse and put it out. But I've been taking my time to make sure that everything is legit now. Everything this original, everything is dope. I'll spend hours on one mix to make it sound perfect.
[Emotionally] I'm in a better mind state. I have a better outlook on things. I see things differently. I went through some things. Family members, friends, having a girl at the time... stuff like that.
"YOU NEED THE BREAK WHERE YOU SIT BACK AND LET PEOPLE MISS YOU A BIT."
What do you think it is about being involved with people—in relationships and whatnot—that prevents people from being more creative?
Um, I feel like if you're around anyone that stops you from being creative then you just need to change your circle. Change the people around you. You don't want to be around a bunch of people that are "yes men" you want people who are going to be honest with you and tell you how they feel. If you have a bunch of "yes men" you're just going to be putting out shit that you think is alright and other people are just like "no." I try to make sure I'm around people that are brutally honest with me. My closest friends, they'll snap on me, they don't care. They'll just tell me straight how it is. Those are the type of people I like to surround myself with.
How has having a background in the New York skate scene made you who you are today?
Skateboarding just really helped me stand out. Some people may see skateboarding as some sort of fad or something, but it was a lot of passion behind it with me. I been skating for about 8 or 9 years and it wasn't really accepted as much where I came from. But I feel like I helped make that different just by being me and doing what I want. It made me pretty rebellious in a sense.
Can you tell us more about your newest project MASS?
MASS is the next project I have coming up. It's the best work I feel I've done yet and I went back to my origins of working with Myth Syzer, LaronIsALoser, Dylan Tran, and a couple other dope producers. Not too many features on this one. I wanted people to recognize me for my work and work ethic. I called it MASS because it's something for the masses—because I made a song catered to everyone and every subgenre of hip-hop. And also in the sense that I'm taking the world to church.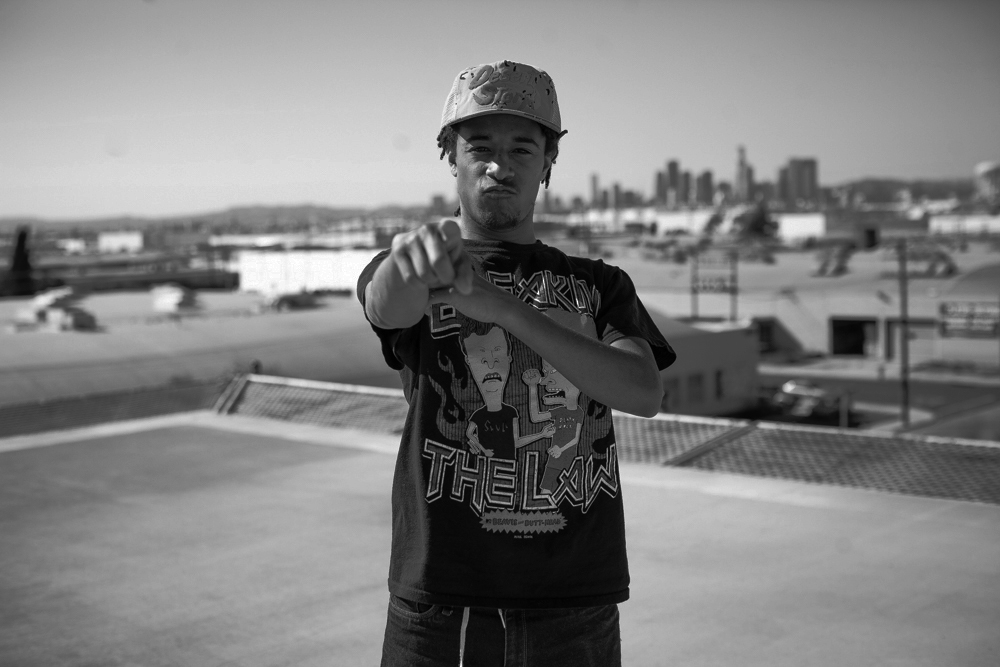 ::
Keep up with Perrion on Soundcloud, Facebook, Twitter @perryillest, and Instagram @perryillest.
Words by Alina Nguyen