Vacation means adamantly pretending you lost your cell phone while hibernating from the headaches and hiccups of day-to-day existence, so there's really no such thing as a bad one, unless, of course, you get your wallet stolen, contract a roaring case of Montezuma's Revenge, or wind up in a nightmarish scene out of Touristas. (Sidenote: did anyone even seen that?) Some getaways, though, are better than the rest, so unexpectedly memorable that they warrant an impromptu blog post, one which I was selfishly reluctant to pen (type) for fear of spoiling the sanctity of the place (and consequently spiking room rates). But I decided to be generous, because that's just the kind of girl I am.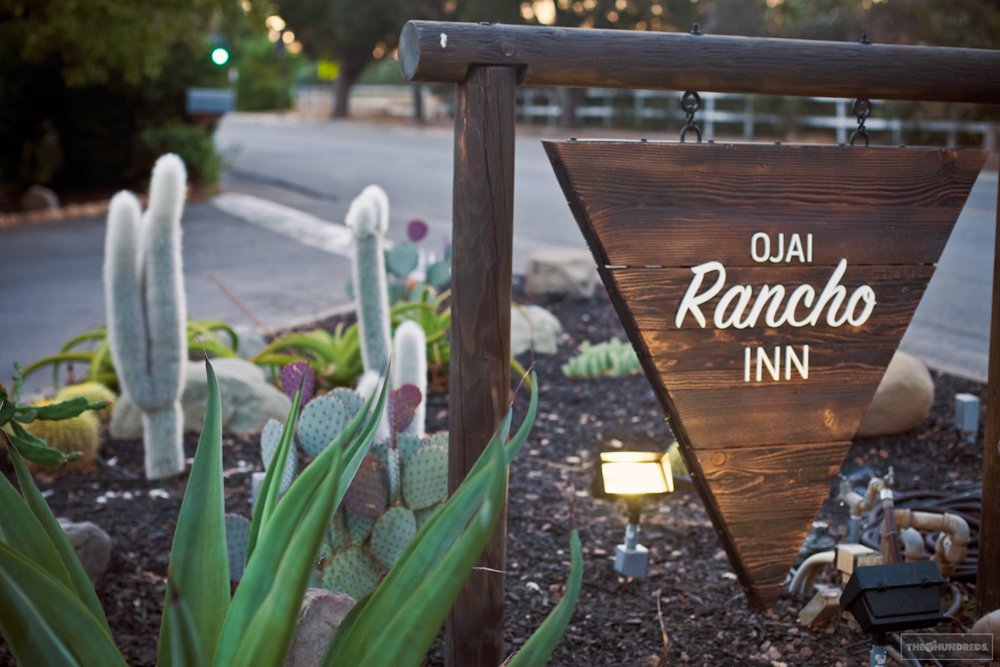 Ojai Rancho Inn is the precise definition of a hidden gem (although it's actually quite easy to locate on the smart phone you should stop looking at as soon as you check in at your weekend destination, except to hashtag #OjaiRanchoInn and @ShelterSocialClub on Instagram, of course). Not to be confused with the similarly named Ojai Valley Inn And Spa, which I've decided is stuffy and overpriced becauseI can't afford it, the renovated motel is a rustic haven for a specific type of traveler, an adventurous, inspired wander-luster whom appreciates stylish, bohemian "under" design, quirky amenities (including a bedside jacuzzi tub, wood iPod docks, indigo-dyed curtains and psychedelic wall decor byAll For The Mountain), and doesn't mind being joined (and potentially serenaded) by a busload (or Sprinter Van, more accurately) full of barefoot, guitar-strumming musicians pit-stopping and poolside performing whilst traversing the open road with their five-piece acoustic folk band.
Rancho's natural zen and earthy vibes are the result of fresh, new ownership. Last June, just a little over a year ago, the kitschy motel was taken over by the folks atShelter Social Club, a restaurant, design and hospitality project run by husband-and-wife duo Chris Sewell and Kenny Osehan,who most notablyrevampedSanta Barbara's Presidio Motel in 2007, and have continued to share their low-key, artsy, "Santa Fe" aesthetic with unique properties and restaurants in Santa Barbara (Agave Inn and Sama Sama Kitchen), Solvang (Hamlet Inn), and most recently, this dreamy dwelling in Ojai.
Free bikes, free love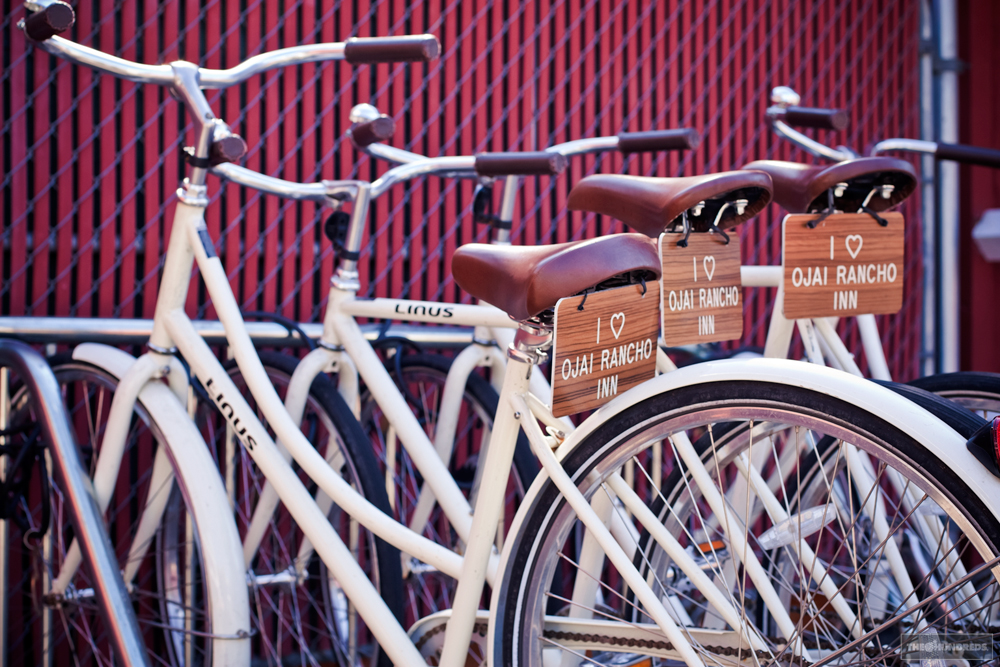 The motel, and the visionary couple behind it, cater to a community of creators, artists, writers, appreciators, crafters, musicians, candle-makers, explorers, out-of-the-box thinkers, and wide-eyed observers looking to be inspired rather than spoiled and served. Yet, despite its outdoorsy appeal for artists, yogis, and hikers, the kingsize beds will knock you out at night, the staff is knowledgable and friendly, and the gift shop is not to be skipped, especially if you or your girlfriend has a weakness for cedar incense and chunky ceramic necklaces.
So, in summation, if you're in need of some R&R and have been stockpiling your sick days, don't underestimate the healing power of a little roadtrip to the Ojai Valley, especially because art-punkers No Age will be playing Ojai Rancho Inn onSeptember 25th, which actually won't be particularly relaxing, but recovering is precisely why we love the stylishly refurbished vintage chaise lounges that decorate the inn's front porches and pool area. (Chris and Kenny's curated calendar of cultural and social happenings, and Rancho's creative community aspect, are just a few of the many reasons to visit this impossibly cool lodging. That and the fact that it's dog friendly!) Stay in and up with Shelter Social Club on Instagram, tumblr, and Facebook.
The cabin interior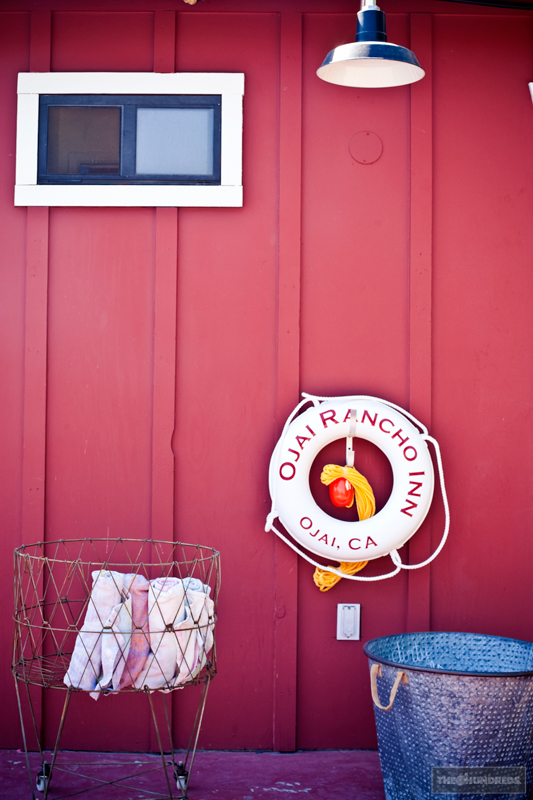 Morning coffee tastes best when dispensed from timeless Stanley thermoses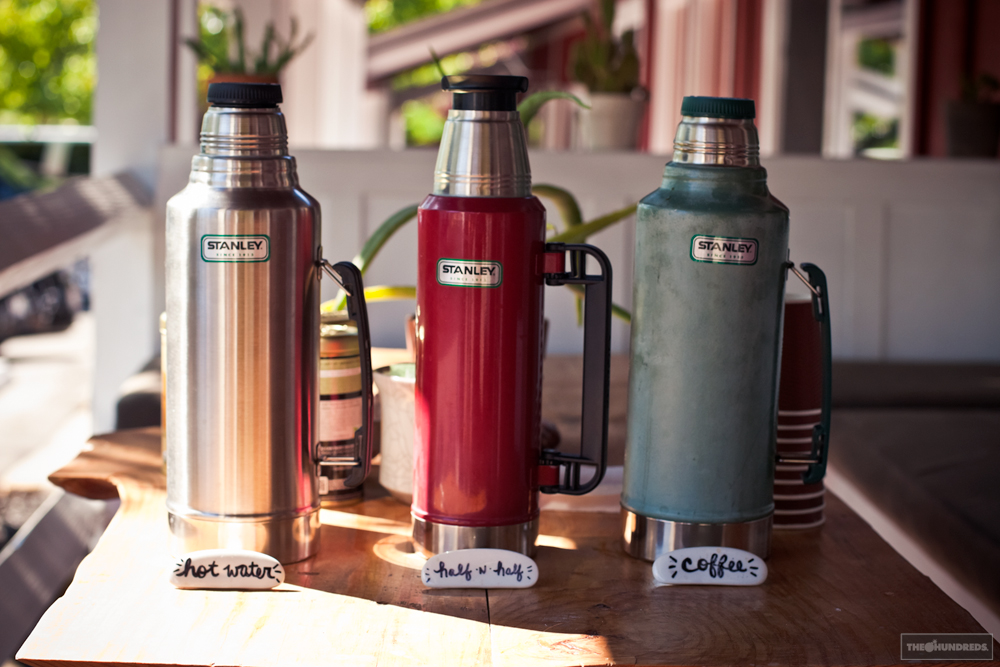 Event flyers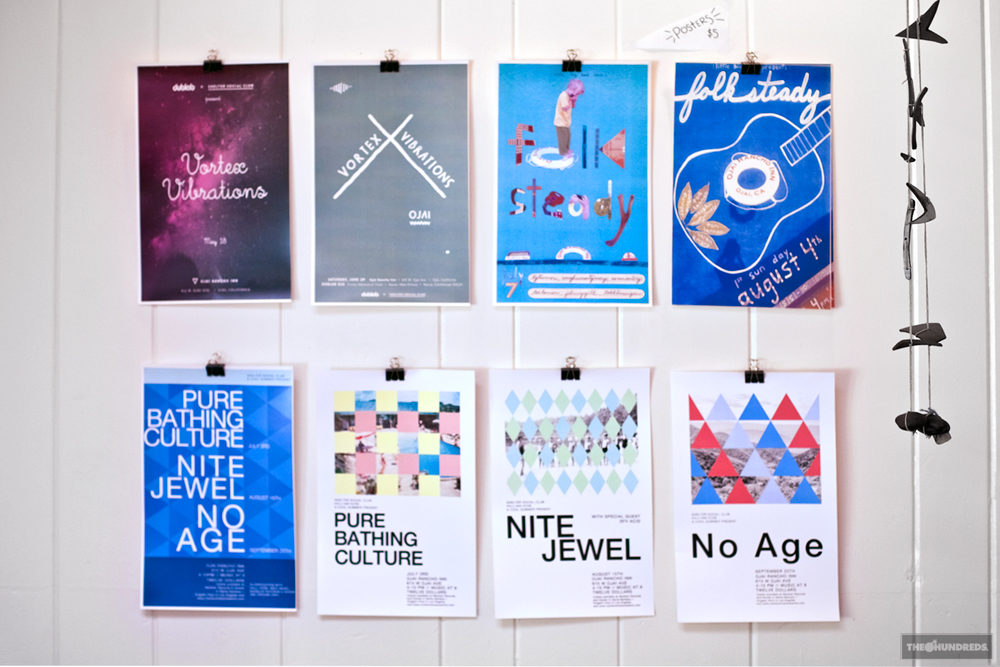 Gift shop chock full of artisinal, local and handmade goods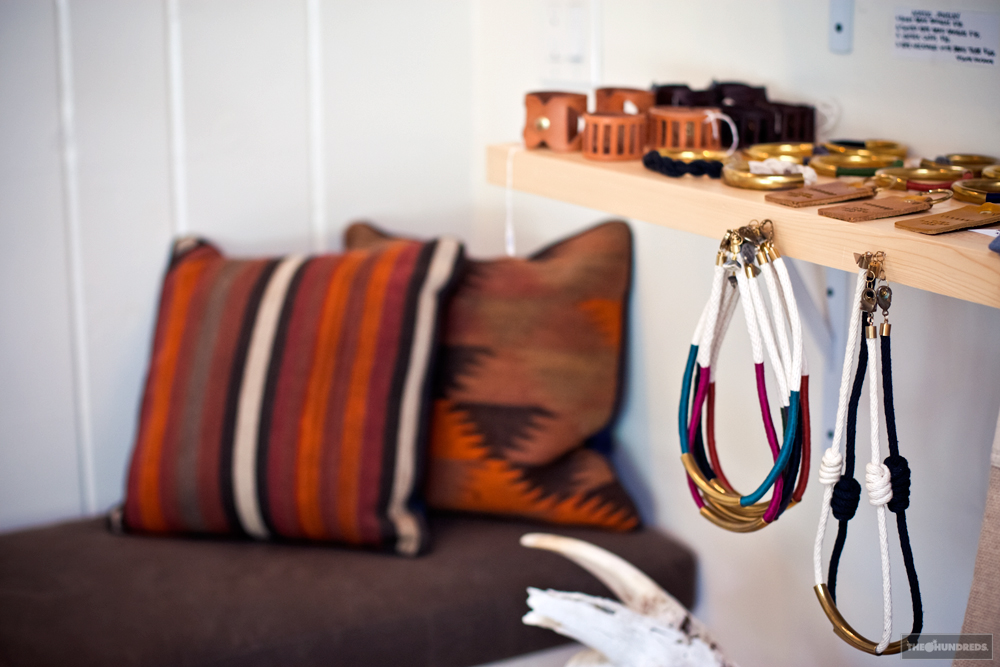 Exteriors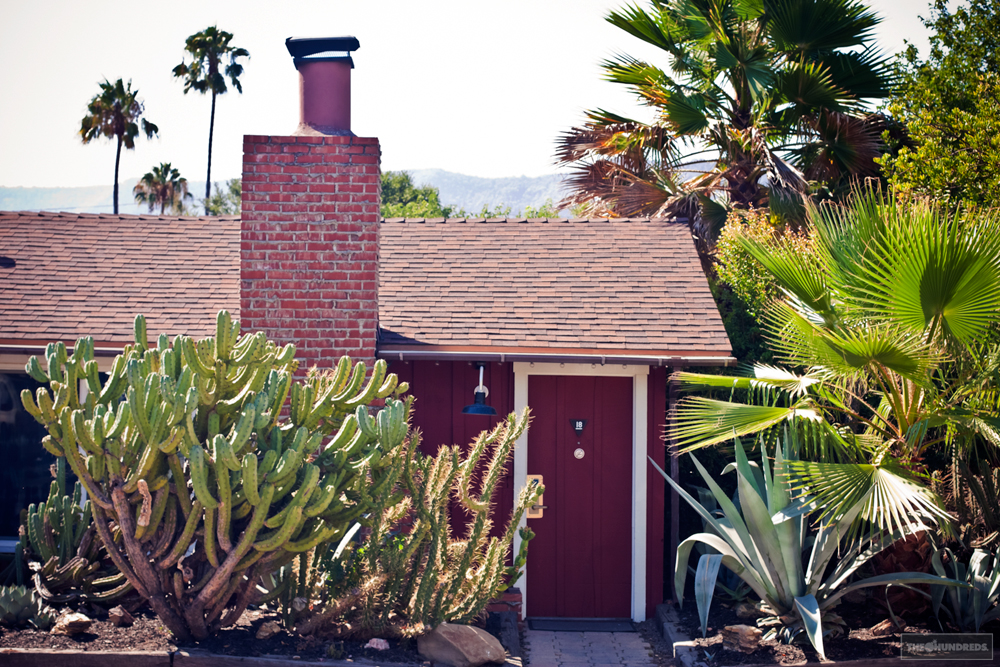 Not your grandma's shuffle board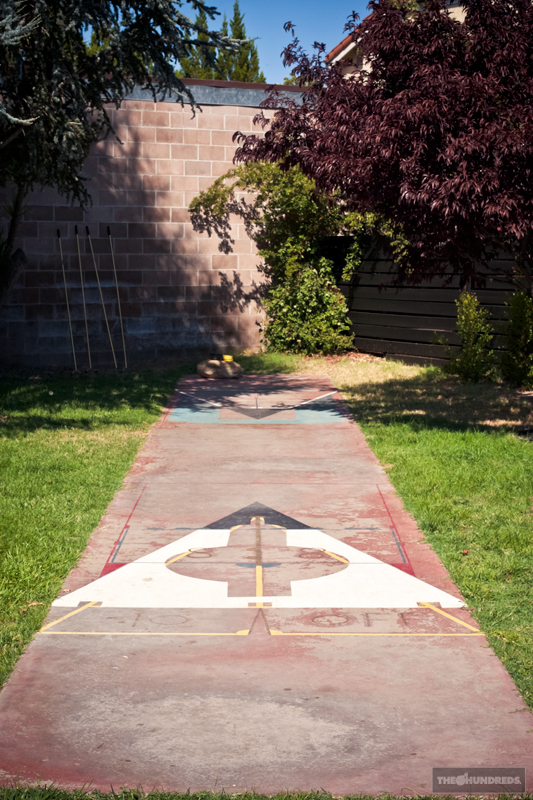 Verdant succulents line the lobby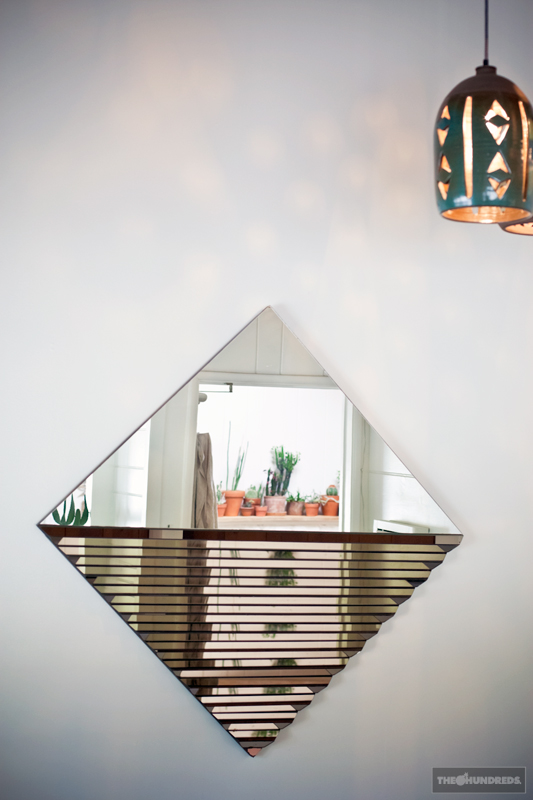 Poolside lounging