Meet up-and-coming soul artist and producer, Nick Waterhouse. Currently residing in San Francisco, Waterhouse has made quite a splash on the retro music scene. Backed by his live band, The Tarots, and songbirds The Naturelles, he's not only created a reputable presence on stage, but also as a producer under his own label, Pres Records. Performing and producing with the likes of Ty Segall, the Allah-Las, and soul legends Ira Raibon and Booker T. Jones, it's no surprise Waterhouse is recognized for bringing something different to the table.
The Hundreds: What inspired you to initially create your current project, Nick Waterhouse and The Tarots?
Nick Waterhouse: Well, The Tarots are the live group that I play with, so really it's more like what inspired me to put the record out. Getting The Tarots together was a thing to do in order to play shows after I recorded Some Place. Working with them has enabled me to flesh out my ideas – that way I don't have to save everything for when I get into the studio. Playing things live gives me the opportunity to find what works and what doesn't.
But I guess you're probably asking why I started making music.
TH: Yeah, what made you start making this music? Was it a process, or did you just wake up one day and say it's time?
NW: It was a really long process, but there was one day when I finally said, "I'm going to do this." I've been trying to play this kind of music for a long time. There were a lot of steps that led up to it, but I guess for somebody else outside my brain, it looked like it came up all of a sudden in like December. I've been writing all of this material over time, and it was more of a matter of figuring out how to enable myself to do it. All the DJ stuff I did was because I didn't have a band to play live with.
To me, it's the same feeling you get when you read about Henry Rollins being in a punk band for the first time saying, "I can do this myself." And Pres, that's entirely me – all my money, all my time, that's me producing.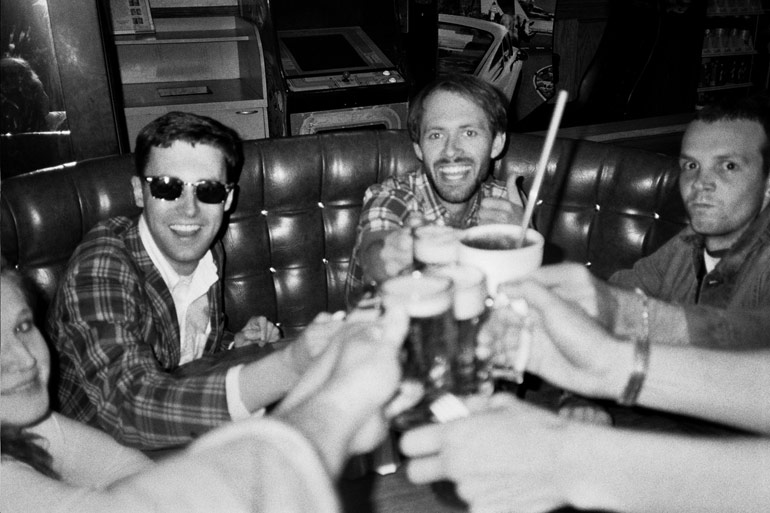 TH: You were playing the music in your DJ sets that you actually physically wanted to play?
NW: Exactly. So, the day that I pawned my stuff and recorded Some Place was do or die. I just had the intention of putting out a 45, but the record did well, and people started asking when I was going to play shows. Some of those people that were asking me played instruments. Everyone kinda came along naturally.
TH: The bands you were in previous to this project were a little more "garage rock" compared to what you're doing now, right?
NW: If you would've been at an Intelligista show in the last six months the group existed, you would've seen that I had a sax player playing with me, or that I was putting more emphasis on the organ and turning my guitar down. I started that group when I was sixteen and the template for that was The Sonics and The Animals. At the same time I was getting kids to play that music with me, I was also buying all the soul and R&B 45's that were shaping my personality. I was at The Distillery at the same time The Black Lips were recording Let It Bloom and I sort of got shoe-horned into that garage sound unwittingly because that was when it was in it's infancy. I thought it was cool, but also in my head it wasn't exactly what I wanted to be doing. I wasn't producing at that time, so I had a lot less control over what was happening. I feel like it was me learning how to exert control and how to be strategic. I blame that on being really young, and frustrated, sort of that punk rock aggression – and not understanding how to channel it in the right way.
Then I was in the Missionaires, and it wasn't very punk or garage… we did pure soul covers. I was already bummed by the time I was eighteen by all the bands like The Detroit Cobras, and The International Noise Conspiracy, and The Black Lips because I felt like those were all kind of dumbed down versions of the sound that I really liked. I'm not saying it's a negative for people to like that stuff, I was frustrated to be locked in that scene, and I wasn't so happy with the first single with The Intelligista. It had sort of just gotten the "noise" treatment. That was out of my hands.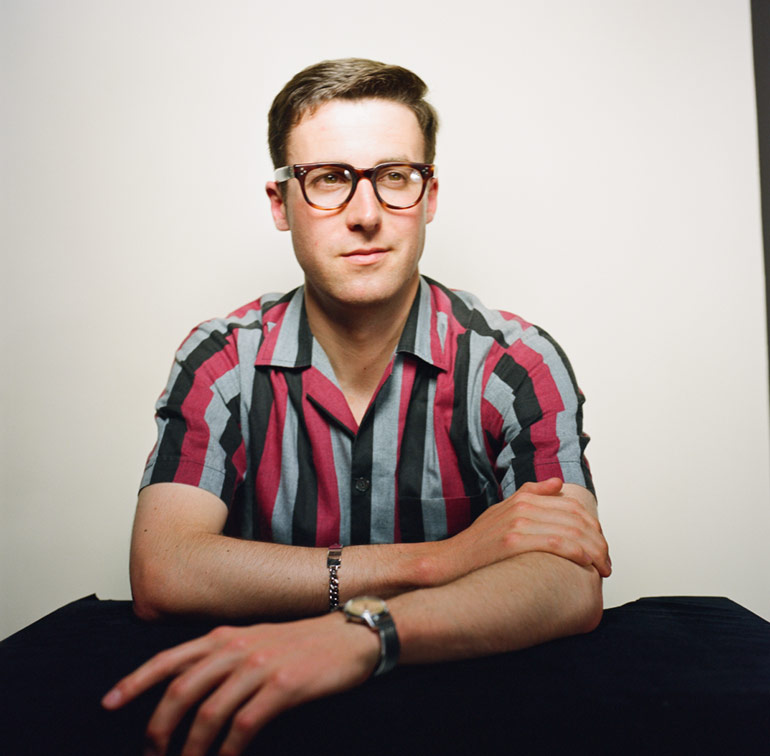 TH: Right, and recording at The Distillery these days gives you the freedom and opportunity to sound the way you want. In fact, you were just there recording with the Allah-Las and Ty Segall. Care to talk about that?
NW: Yeah! They're playing on my album. But there's something else going on that I'm doing with Ty and some of those guys that I'm producing and playing on for Pres. It's an untitled project, but it's going to be really different than what Ty does on his own. We had a couple of cool conversations about how he'd be interested in having me produce him in a way that would sound completely different than usual. I did three songs over the weekend that are on the album and Ty played drums. He's a really talented drummer who's really tasteful, and this is why it's important to me to distinguish that it's not Nick Waterhouse and The Tarots. Every song that I record is not going to have The Tarots on it. I've always wanted to create a loose musical family with Pres, it's just whoever is leading the band is the name on the record. I think it's possible to yield more interesting results that way. I went into the studio with Ty, and Spencer, and Pedrum from the Allah-Las, and I had not given them anything conceptually – I had kept them in the dark until we were in there, and that day they learned the songs. I think that's how you capture the energy of initial discovery – it's a very exciting track. One of them is actually going to be the title of the LP, so it's a real burner. I think it's a natural follow up to Some Place, which I think people are looking for.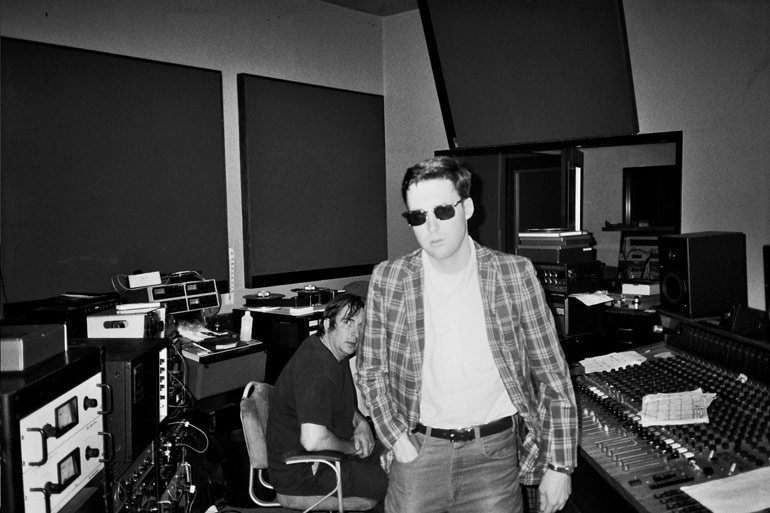 TH: You produce under Pres, and you're playing your own music under Innovative Leisure. What are the differences in the way you approach these two separate projects?
NW: I have an exclusive recording contract with Innovative Leisure, so everything as Nick Waterhouse the artist is on the label. They've been really great in enabling me to realize bigger ideas. A full-length is something I always knew I wouldn't be able to get through on my own because the ideas that I have involve a lot of people, time, and equipment. It's not like I'm Timbaland who wants fifty grand for a few weeks in the studio, but it just wasn't realistic for me to fund it on my own.
Part of why I like 45's is the economy of them. To me, it's the same feeling you get when you read about Henry Rollins being in a punk band for the first time saying, "I can do this myself." And Pres, that's entirely me – all my money, all my time, that's me producing. It's a showcase for stuff that doesn't necessarily need to follow the rules of an album, or follow the rules of a single artist. So, I've got another Allah-Las 45 in the works, I'm producing a Naturelles 45, and an instrumental that I'm working on with The Turn-Keys – which is actually other members of everyone who has played on my records before. It's something that's off the beaten path, it's secret, it's for record heads. Pres is going to be distributed nationally through IL, so they're helping me with that but I'm the entire creative force behind it.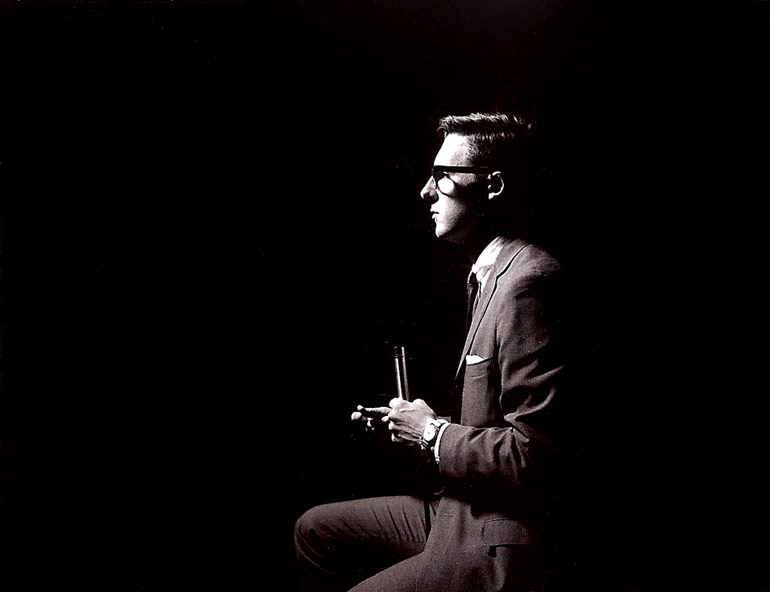 TH: Didn't you have Ira Raibon play sax in The Turn-Keys for the Some Place single?
NW: Yep.
TH: With Ira, and having played a show with Booker T, what is it like surrounding yourself with people who have been in the game for so long? Do you ask advice, or sit back and watch?
NW: It's really cool – it's great because I really don't like idolatry. A lot of my time researching, reading, and buying records sort of humanized all of these people who are considered legends. It's kind of a drag to talk to someone who's been in the game for a long time and be like, "what was it like in the old days?" I never want to be the guy who's like, "what kind of amp were you using on this recording?"
It's great because I take what little things I can get. There was a story that Ira started telling me that happened naturally, and those are the things I really cherish. He was talking about how in 1966 he used to have sleepovers with his band, and they would all bring their sleeping bags and an LP each. They would have a listening party together, and talk about the things they loved on the record. That's the kind of shit that really makes me identify with somebody else, and helps me feel like I'm part of a lineage. Ira has been great. Booker was really great, he gave me a bunch of advice, but we kind of just talked about both going to San Francisco State University. He was commuting to State in 2007 and taking a class in Pro Tools.
TH: Really?!
NW: Yep! He was there! With a backpack!
As soon as you hang with them for like ten minutes, you're not freaked out anymore. I think that's the trick – not to put them on a pedestal. I don't want to sound cocky, but it feels natural to be around them. They're such a part of my life already, why would I need to alienate them by treating them like demigods. I'm going to give them respect in the same way I respect anyone who's older and has more experience than me.
Time passes, but that's a part of making a record. That's your heritage. If Booker T made a record when he was 18, that's what I can share with him. I can identify with 18-year-old Booker.
TH: In regards to playing with legends, what would your dream show or collaboration be?
NW: Right now, I just really want to play with Jackie Shane. And a lot of people don't know who Jackie Shane is – but I feel like he functions in the pocket of exactly what I love about music. He's a soul singer that dressed in drag, like early prime time R&B… '63-'66. And every single record he has slays me. He has this weird quavery voice that's really unique and very specific. I would love to back him, or produce him and do an album with him.
I mean, if you asked me who I 'd like to perform with dead or alive then we're just getting into insane territory.
TH: Yeah, I just opened Pandora's box. In that case, do you want to talk a little bit about your future plans, upcoming projects, and what direction you're going with everything?
NW: Yeah! The full length is about eighty percent done. I have almost everything tracked, I just have to go in and do a few overdubs and some mixes. I cut everything as live a possible to keep that feel. It's going to be out early next year. It's going to be great! And I'll probably tour in support of it.
I'm just going to keep working on 45s. My goal is to do a quarterly 45 with Pres and if this album takes off, I wanna try and go to Europe and the East coast.
Obviously, the collaboration with Ty and those guys is going to be pretty interesting. We'll see if that turns into an album. Ty and I have had some really good conversations about that.
Nothin' but good stuff!