This past week the sports world has been celebrating what surprisingly became quite an exciting NBA Finals. What at one time looked to be a boring, injury-riddled blowout turned into a very competitive series, mostly because of LeBron James' undying attempts at carrying an entire team on his back. Despite the loss, he's making a very strong argument for being the greatest player of all-time, making Michael Jordan shake in his Hanes. Small special interest stories also popped up like the shocking play of the once undrafted unknown Australian Matthew Dellavedova, who filled in for injured roster spot in a Linsane way. Or the adorable young daughter of Stephen Curry, Riley, who has upstaged her pops during press conferences, screaming Drake lyrics into a hijacked microphone and hiding behind curtains to let her dad know she wanted to leave. The entire NBA Playoffs had gotten quite stale since the Rockets/Clippers series, two teams now catching up on DVR'd programs, so the excitement in the Finals was a welcomed surprise.
I know Iguodala was officially named the MVP, but no story has interested me more than the revealing of a tattoo on the arm of MY MVP, Kyrie Irving. It was first brought to my attention during a Playoff press conference, and I haven't stopped obsessing over it since. Almost 60% of players in the NBA have at least one tattoo on their body and some of them have received headlines before, such as Marcin Gortat's evil elf or DeShawn Stevenson's Abe Lincoln, but nothing could've prepared me for Kyrie's remarkable tattoo of the "Friends" logo.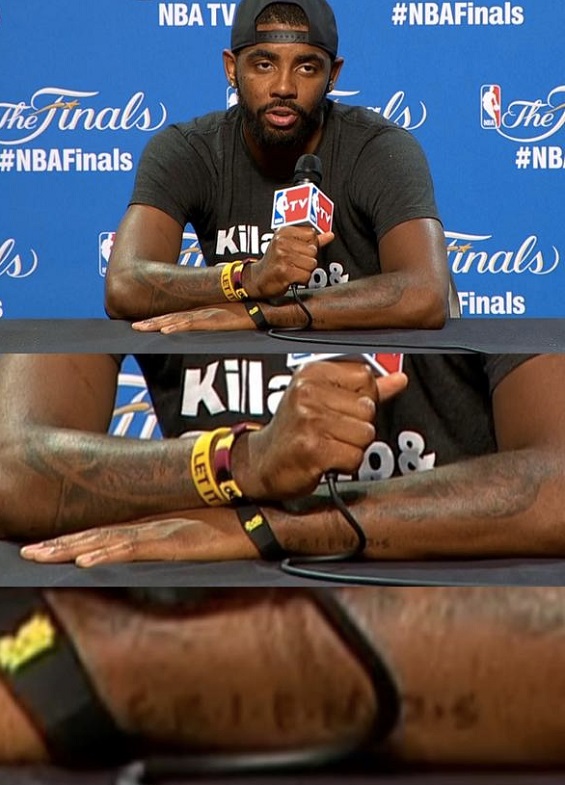 Yes, the TV show Friends. The one with Courtney Cox, Matthew Perry, Matt LeBlanc, Lisa Kudrow, and other actors your parents love. No matter how much I assumed it was a Photoshop job, it wasn't. Make no mistakes about it: Kyrie Irving is a fan of Must-See TV. I couldn't help but smile, imagining Kyrie watching reruns of Friends and laughing at Smelly Cat, Marcel the Monkey or Gunther, wishing he could join the gang at Central Perk – then going out and dropping 57 against the Spurs. It got me thinking: Could Kyrie's passion for Friends be the only television-centric tattoo in the NBA? I know Carmelo inexplicably has a Warner Bros. logo tattoo'd on his shoulder, but what if other NBA stars had more specific TV drama and sitcom tattoos and we just didn't know about them yet? That's why I've went and figured out some impeccable body art that I'd like to see in the NBA next season.
Please check out some of my ideas below and get accustomed to what will for sure be a new trend on the hardwood next season:
MATT BARNES // Frasier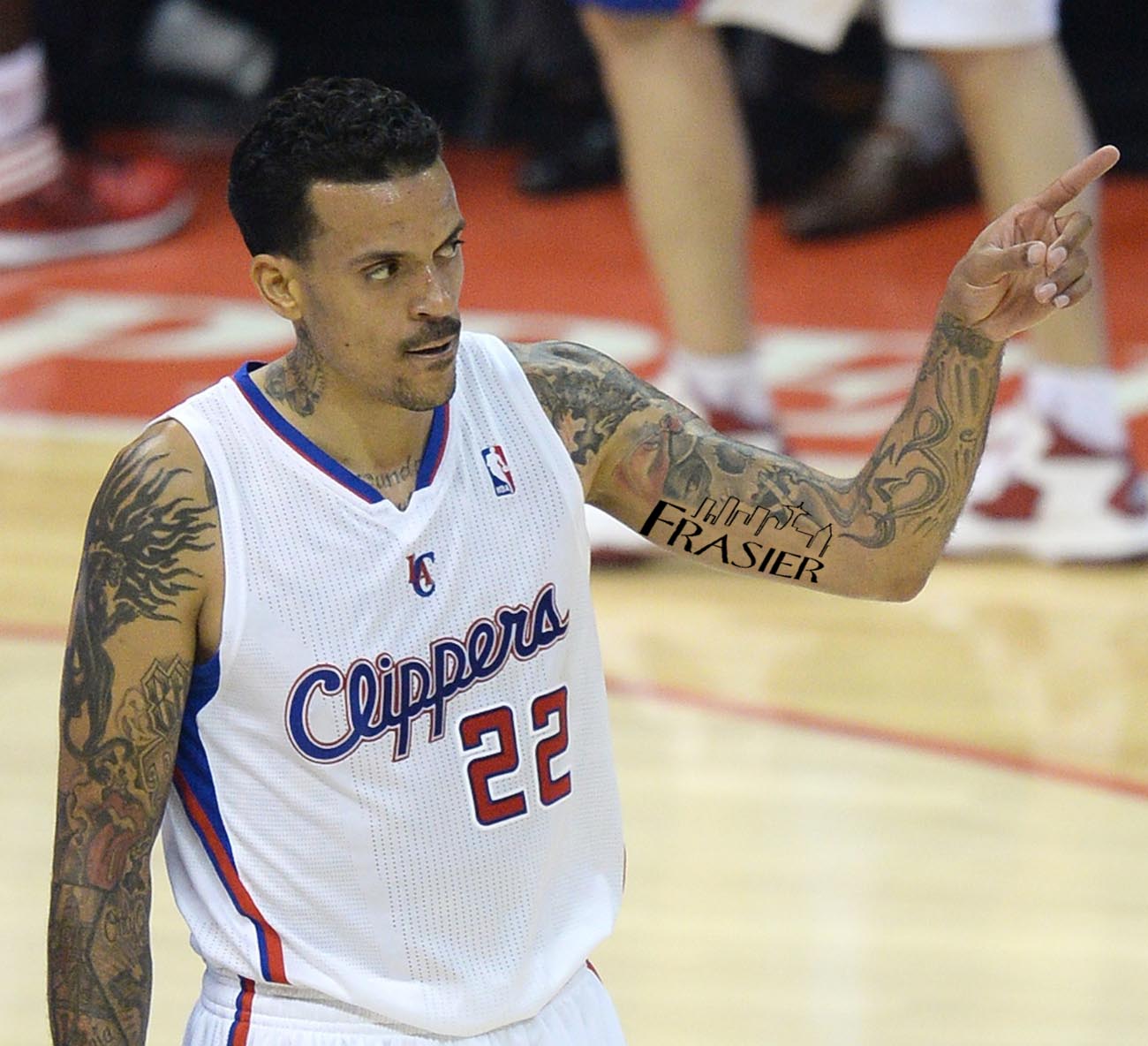 STEPHEN CURRY // Martin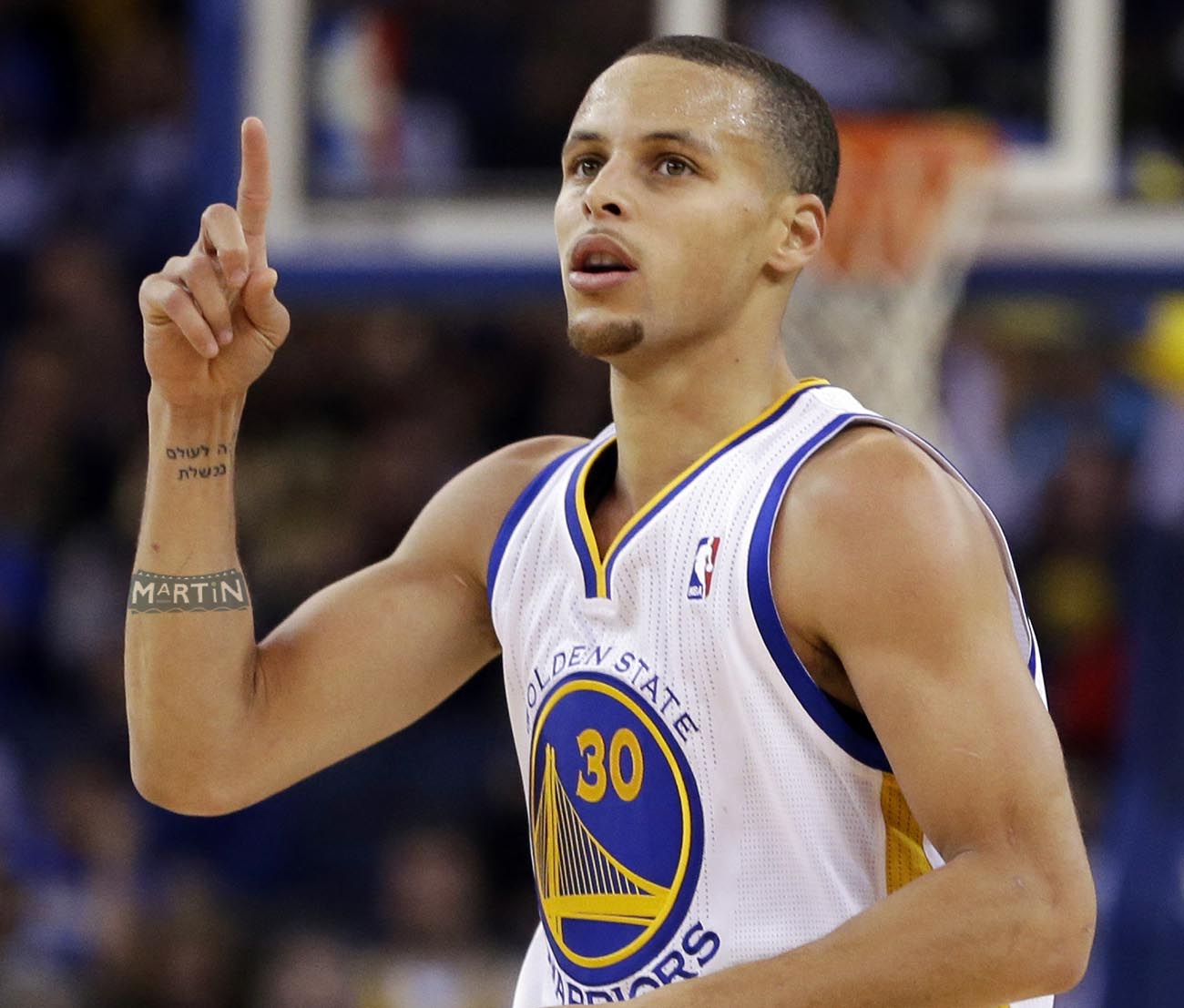 TIM DUNCAN // Murder, She Wrote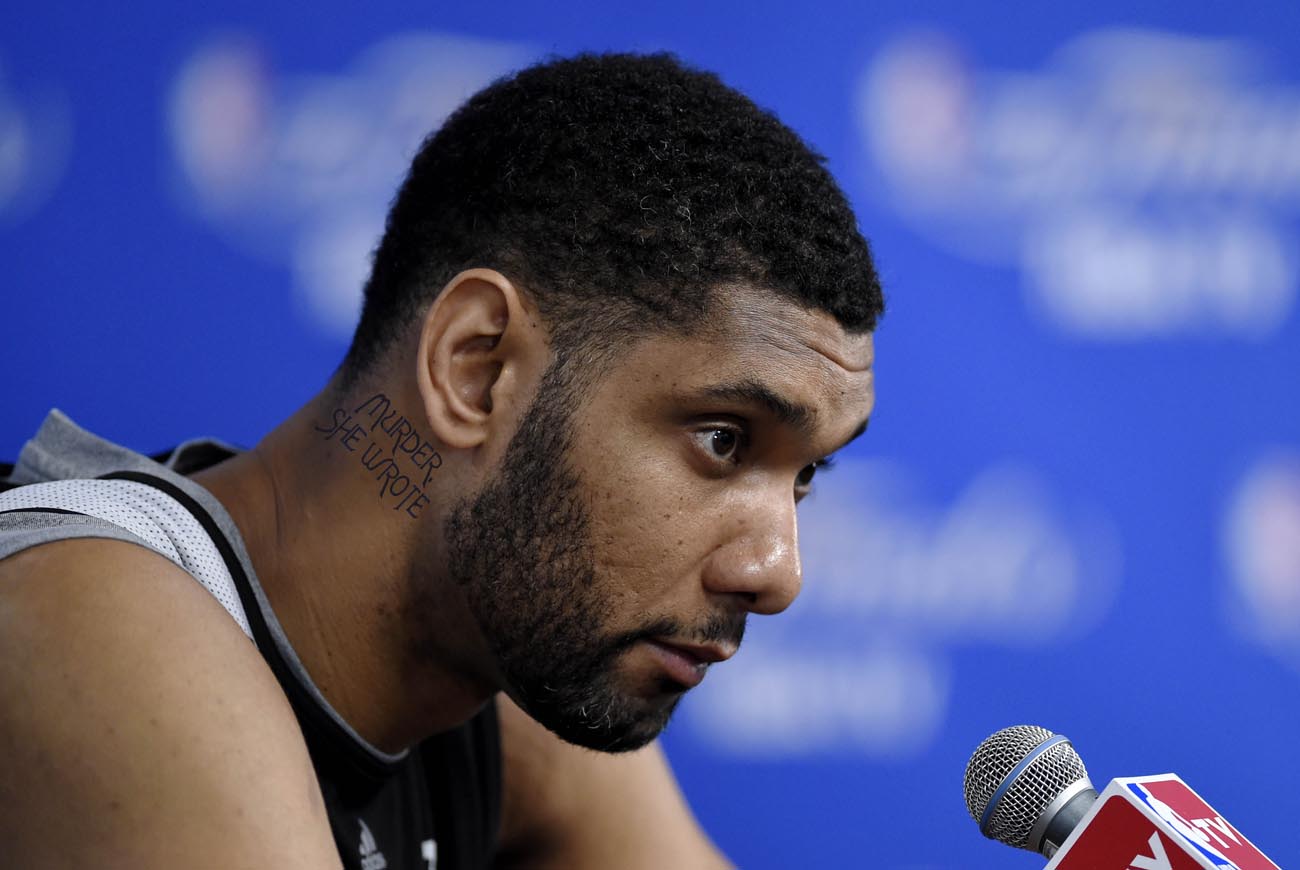 MARC GASOL // ALF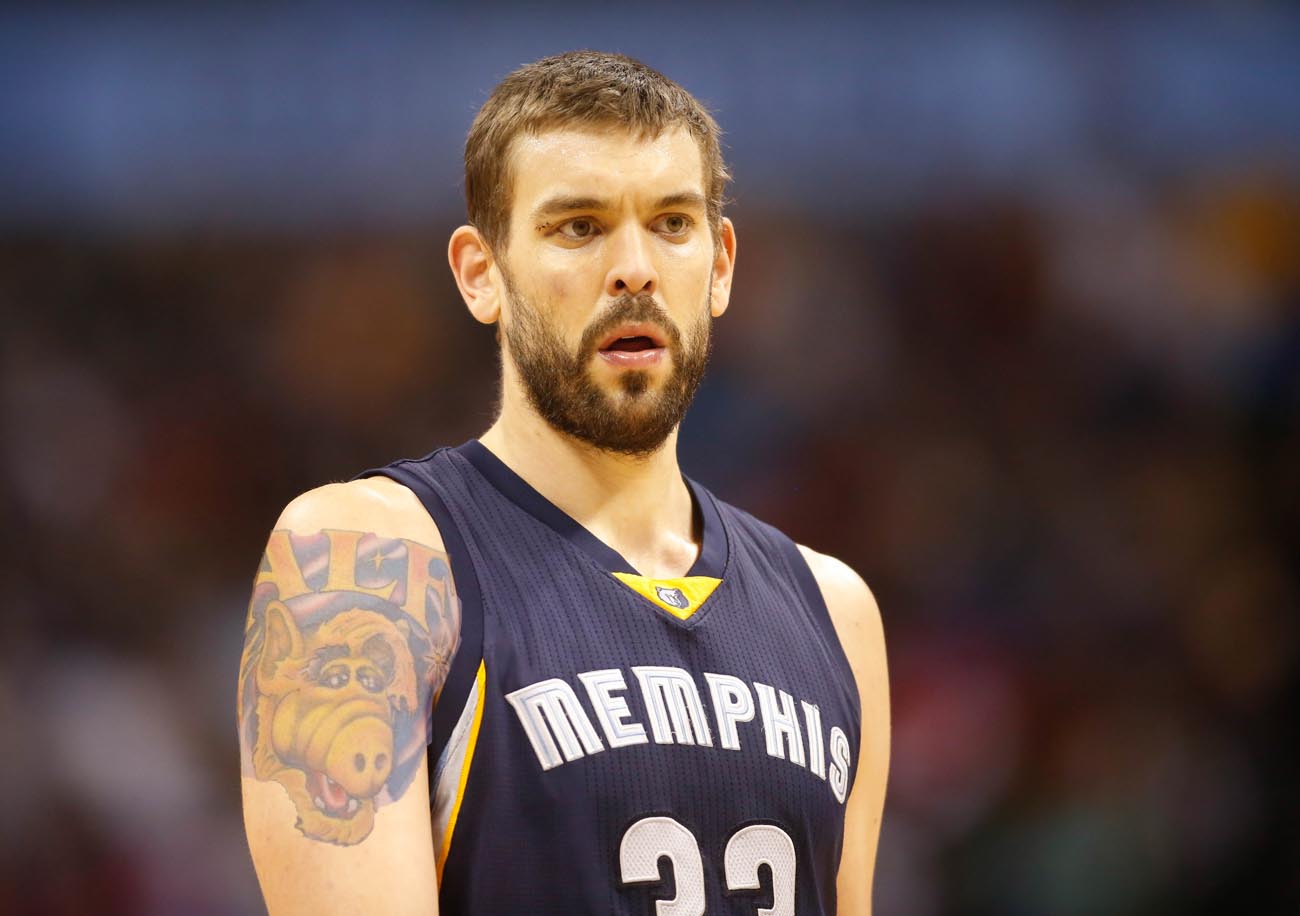 JAMES HARDEN // Felicity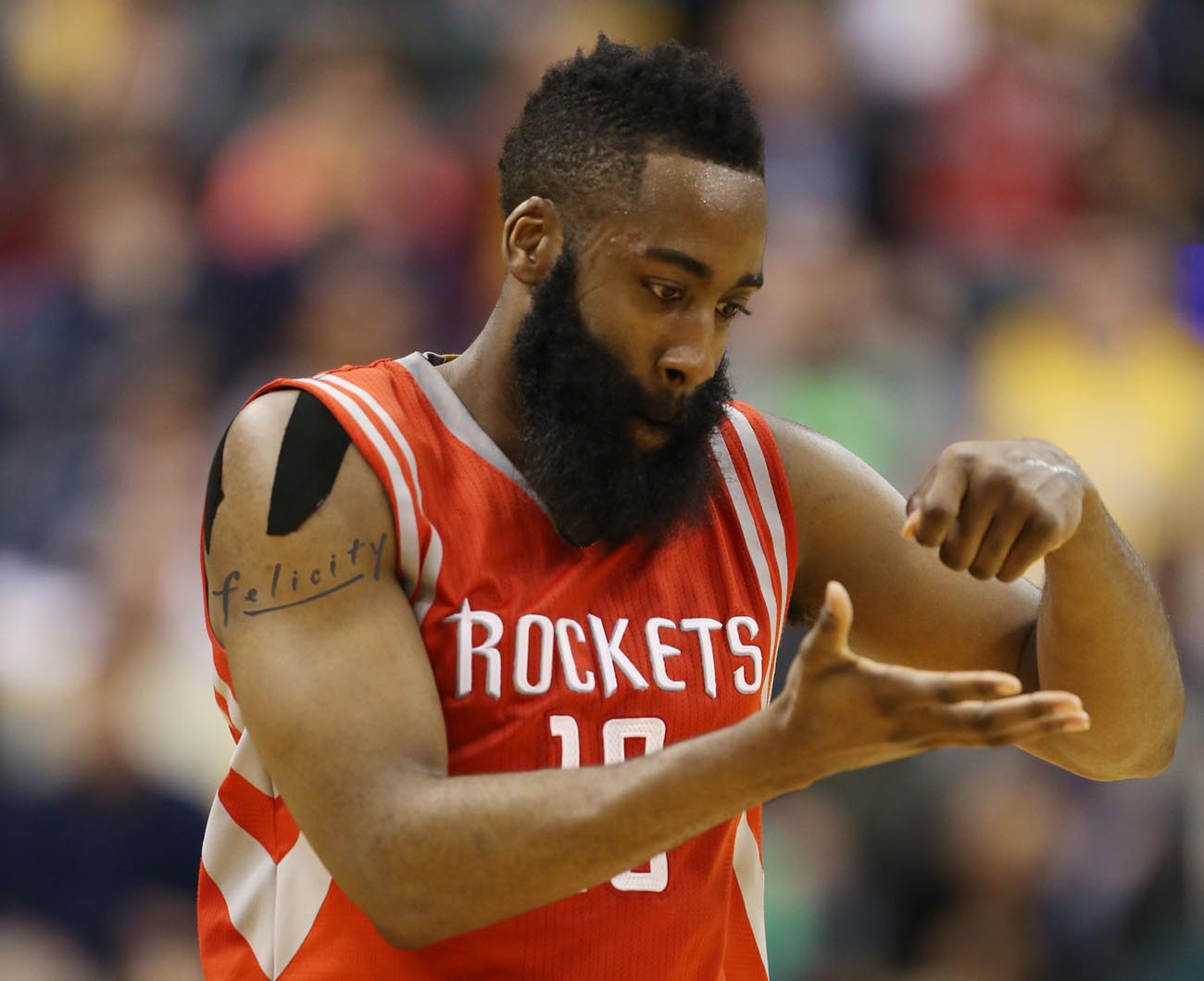 KEVIN LOVE // Full House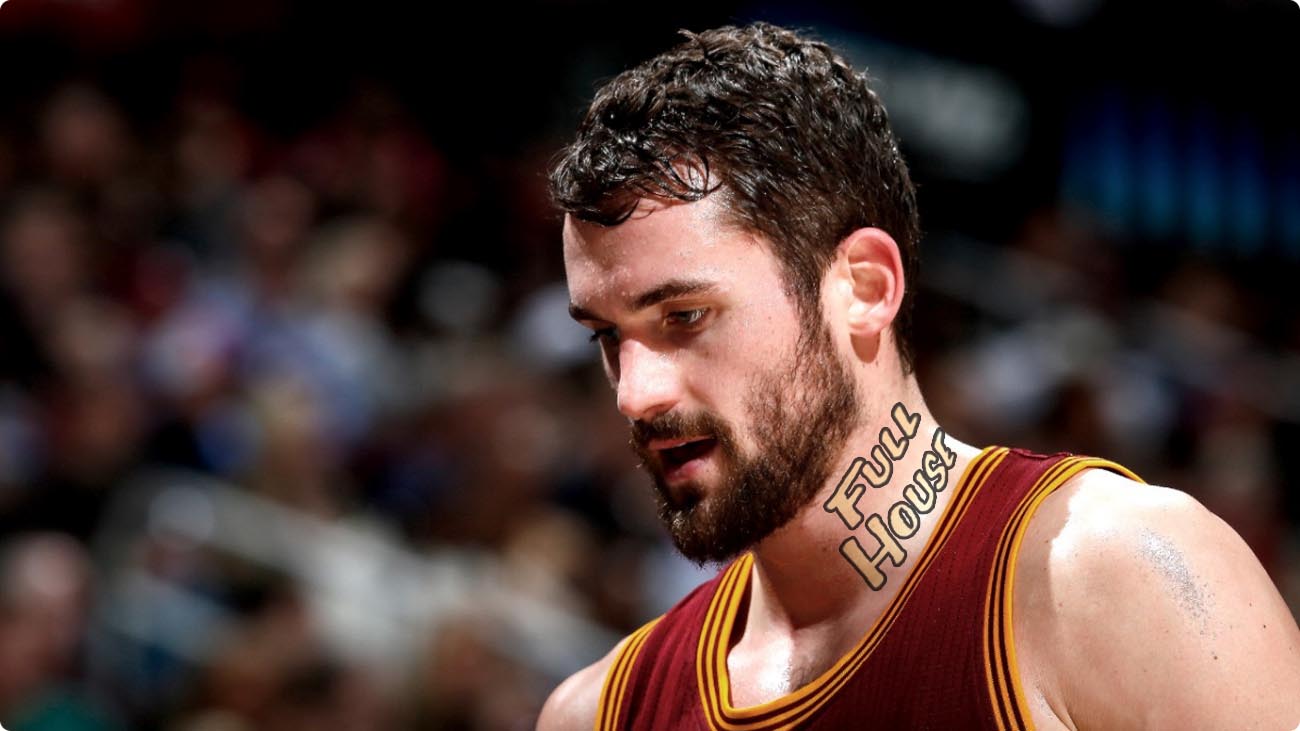 BLAKE GRIFFITH // My So-Called Life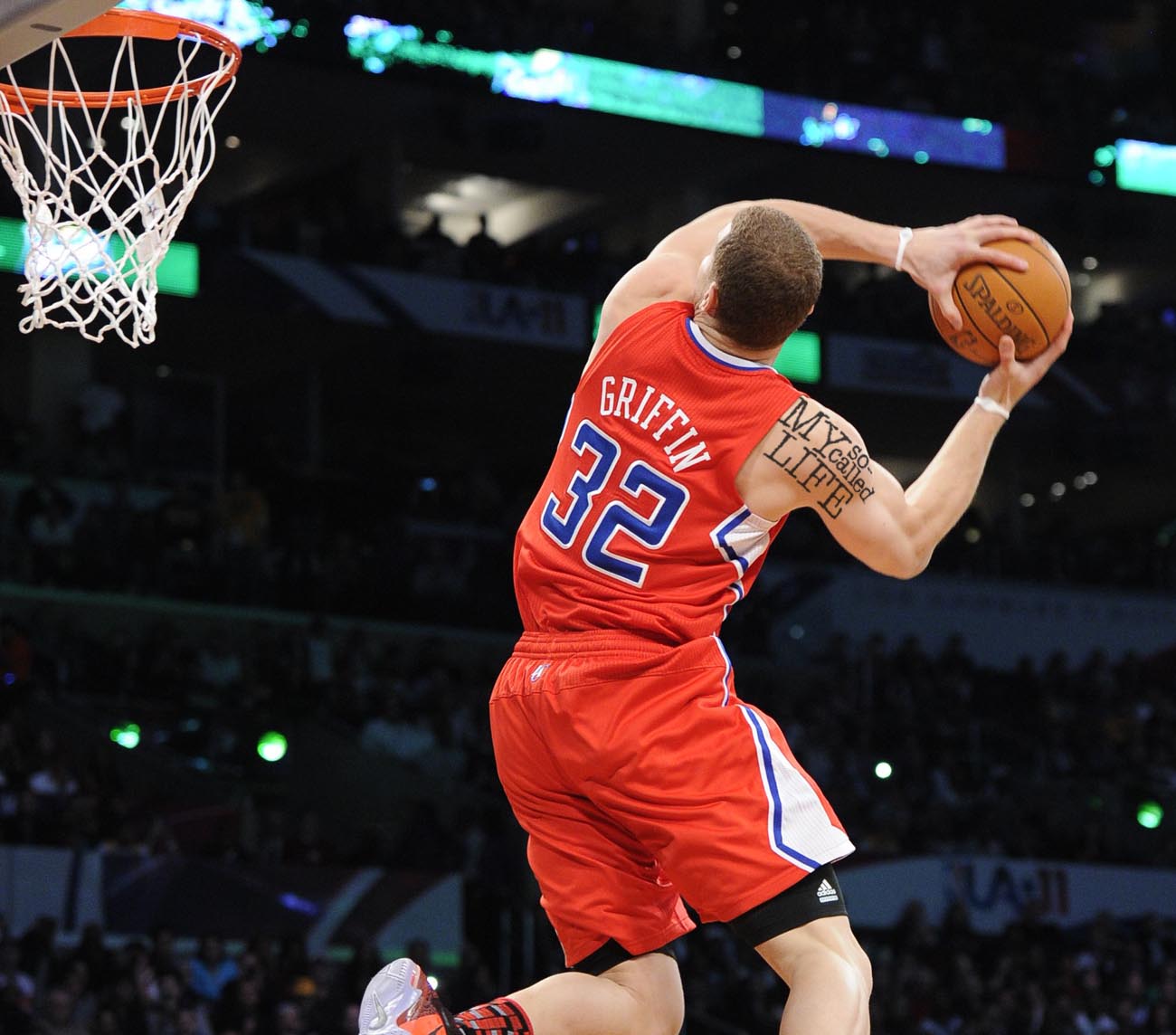 DAMIAN LILLARD // Blossom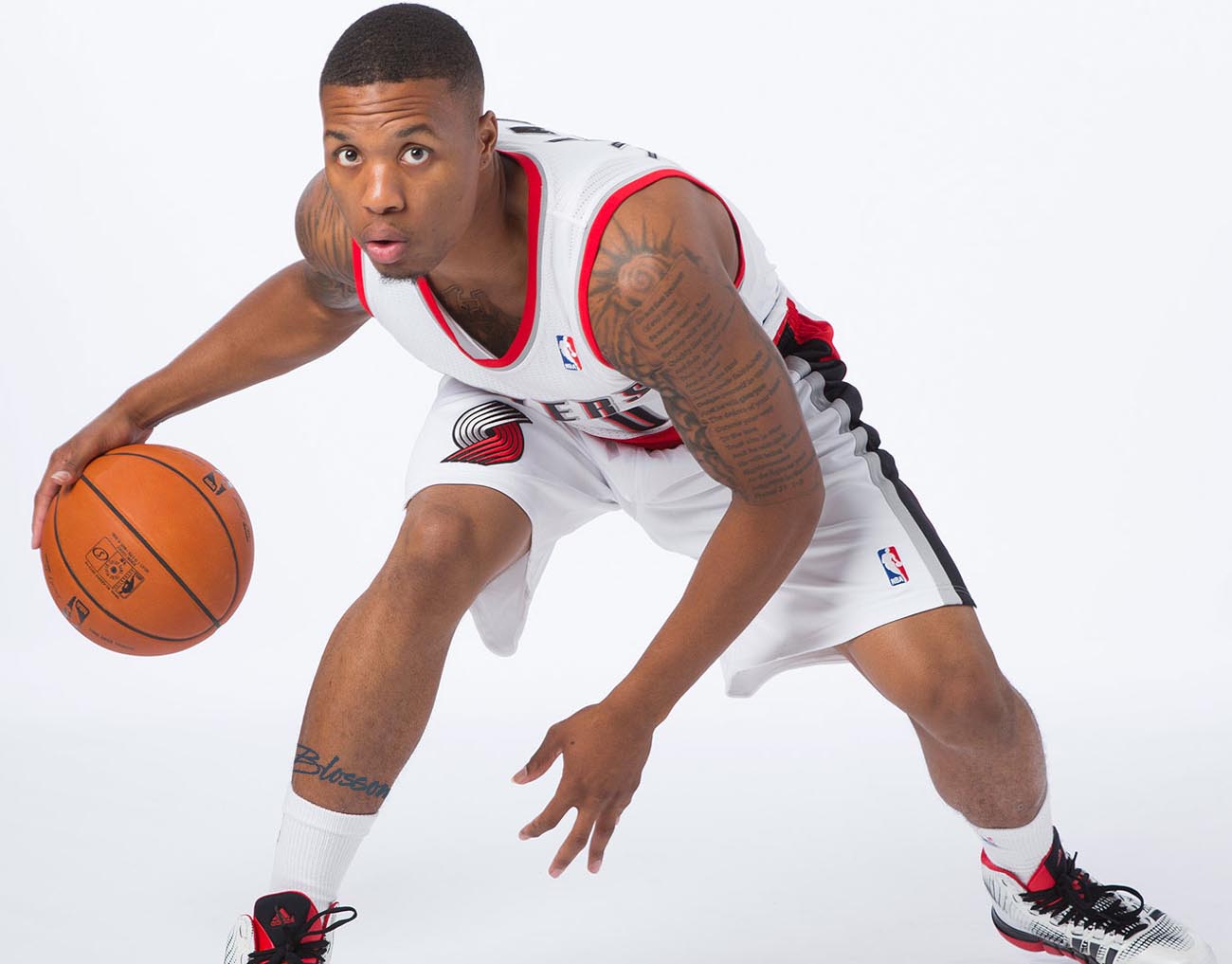 RUSSELL WESTBROOK // Home Improvement