Mood is a skateboard company based in NYC, owned and operated by skaters and designers Calvin Waterman and Grandison Taber. Established in 2012, the label focuses on a contemporary view of creative design – as the founders call it that #newnew – encapsulating what is happening presently and activating the combined efforts in the worlds of art and skateboard. They've since worked with artists as diverse as K-HOLE, Marc Kremers, and others.
From the moment we first saw their early videos, it was evident to us that they wanted to blur the borders of skate and art, and create a platform where both disciplines could evolve simultaneously. The "mood board" thus created is the label itself, comprised by the different elements offered freely and uncompromisingly by each artistic collaborator they work with on every release. We got a chance to interview Calvin and Grandison below.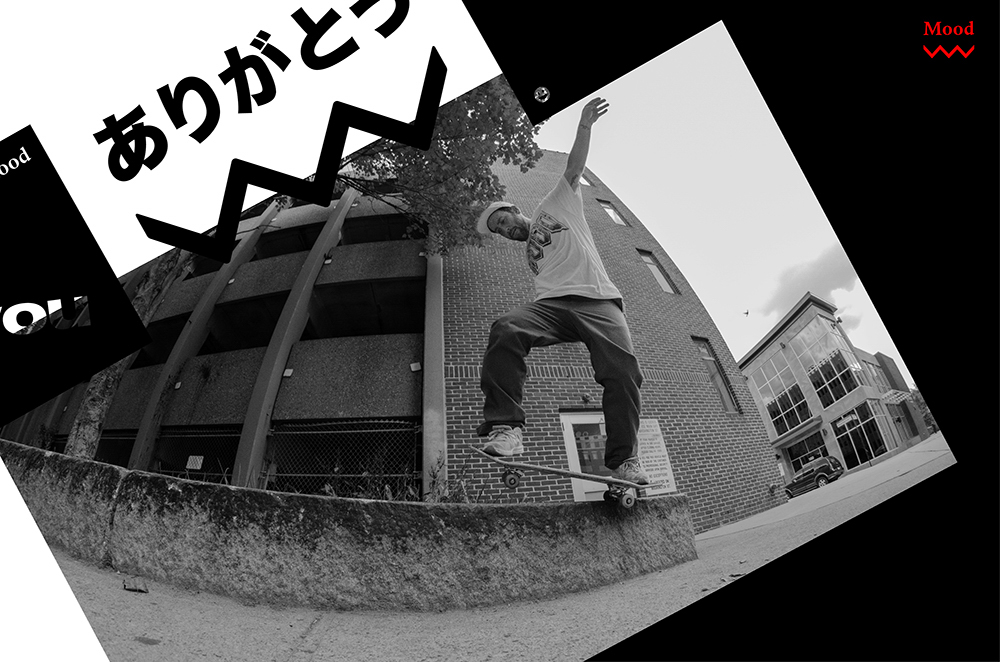 MARINA & TASOS: How did you decide to start your own skate label? What was the inspiration behind your decision?
CALVIN WATERMAN: Grandison and I worked together on a few projects before we started Mood. I was living in Providence, [Rhode Island], at the time he was running Fountain of Youth with Donny Barley. I would always be in the shop lurking, chatting about skateboarding, design or what have you. It really started when he took a sketch I did on a piece of napkin and turned it into a skateboard. At first just a mockup and then the real thing.
Being some kid in school where everything is an "exercise" in design – this immediacy of bringing an idea to life took hold of me. Years later, when we both ended up in NYC, Grandison told me his idea for Mood – well, he screamed it to me at the premiere of a very notable skate video – I screamed back, and from there the seed was planted. We wanted to make something that was more of a platform than just a brand, both for ideas we want to explore and people we want to work with.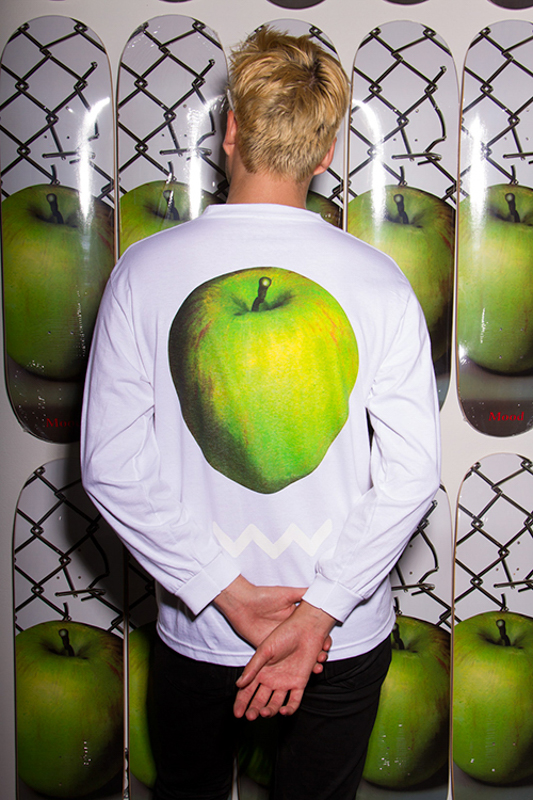 The label is based on collaborations with different artists, how do you feel working with so many diverse people?
GRANDISON TABER: It's a great feeling to work with a different artist on a collaborative project with every release because the brand is always new. To us and the consumers as well. The level of excitement that exists when we work with someone new makes it feel like it is our first product ever made. It certainly helps with not feeling stagnant or irrelevant.
Calvin: Yeah, every time we work with someone, we learn something new, we're exposed to a different way of thinking that informs our own thinking. It's also been great for us to look at Mood from a curatorial standpoint, getting out of our own heads and building the brand from such a wide range of people's work, alongside our own, has been eye-opening in a lot of ways.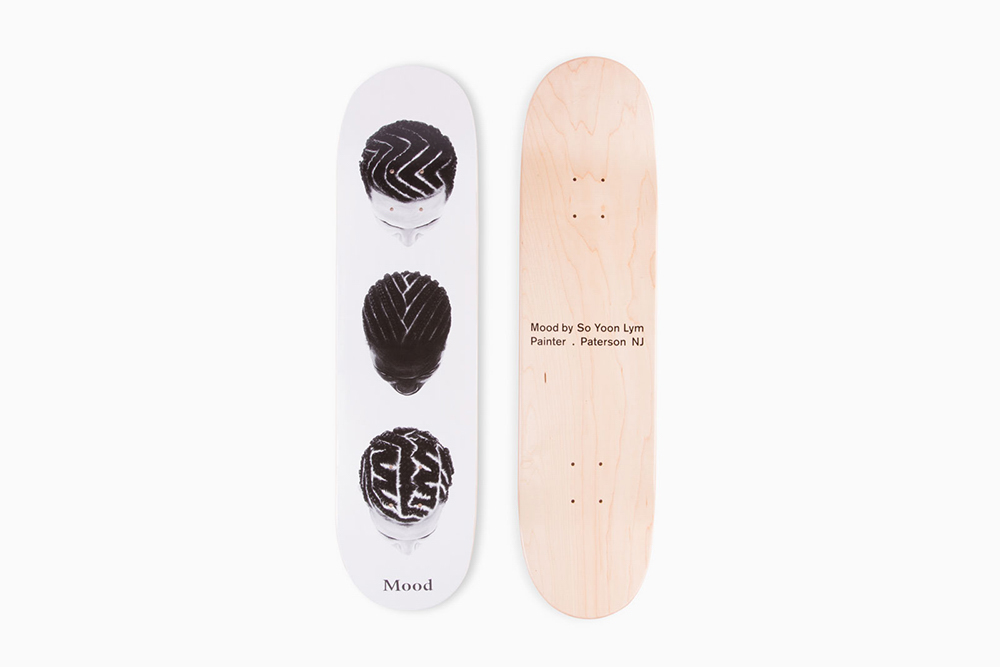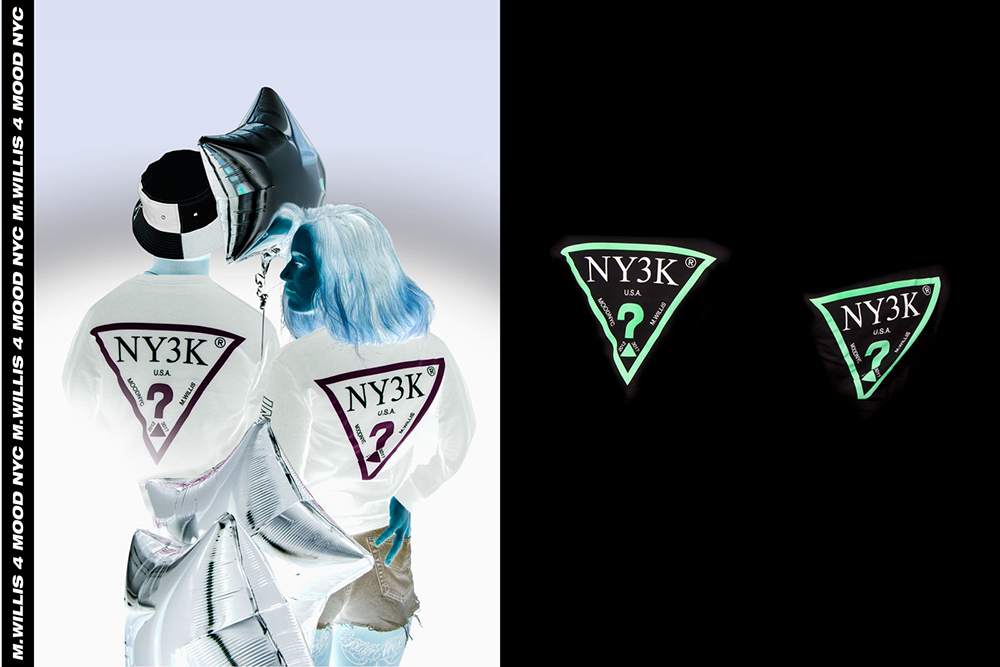 All your products are made in the USA, how important is that for you?
Grandison: At the moment 90%+ is produced here in the states. We are definitely interested in moving towards having all of our products built domestically. In fact, all in NYC area. It's comforting to be able to build a relationship with manufacturers close to home.
Calvin: Totally agree, I love working with Chapman. They produce all our skateboards here in NY state, all our shirts are printed here in NY as well. With manufacturing you have to be flexible and understand that the one stop shop does not exist. We'll have ideas we want to bring to life and have to find the right partner to make it happen.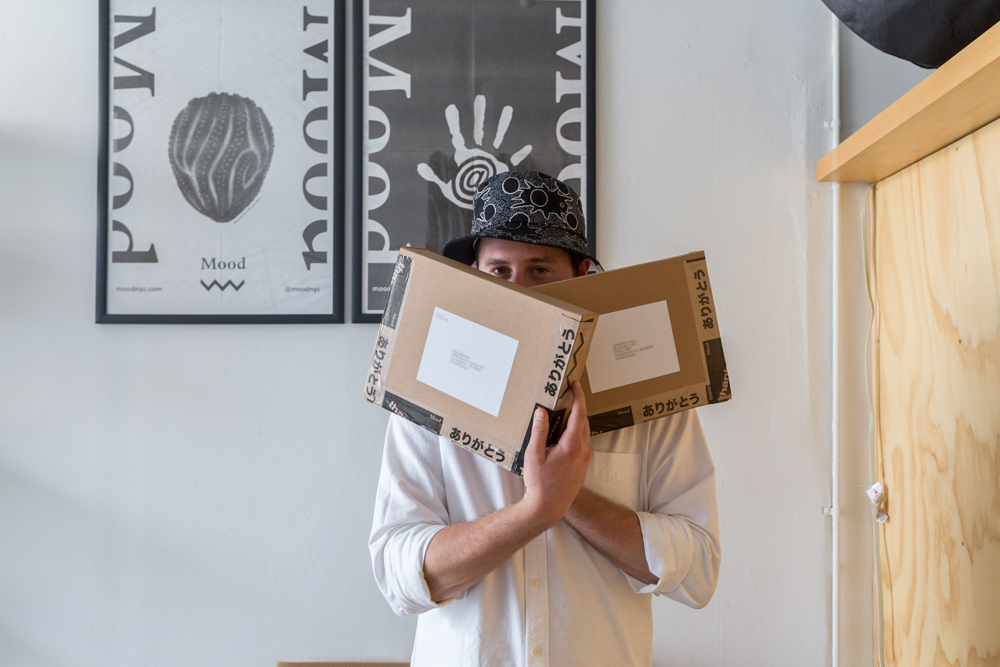 CALVIN WATERMAN.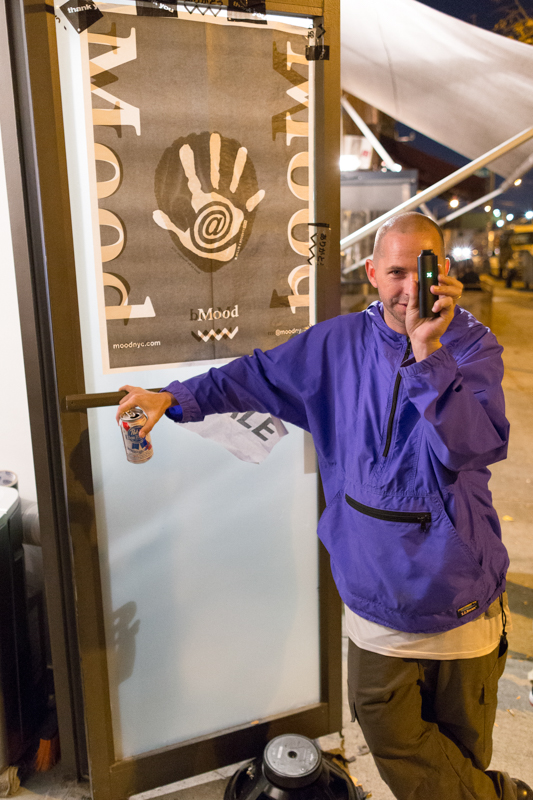 GRANDISON TABER.
Who are your riders? Can you tell us some things about them?
Calvin: Our riders are really all our friends, we have tried to keep the "team" a pretty casual thing, hook people up as we go and let it find itself. Here is a brief overview:
• Casey Pipes: Professional Poker Player
• Tyson Reynolds: West Coast Dream Boat
• Jordan Sihavong: Real Asian Elvis (sorry, Jerry, have you seen his hair?)
• Nick Rix: Really Hard Skate Spots
• Kevin Lynch: BRB
• Jon Lavoie: Smoothie smooth
• Pete Chav: They see me rollin'…they hatin'
• Spencer Hefferenan: All I gotta say this kid one time gave himself a hernia from ollieing too high
Our filmers Dan McGrath and Tom Musso are also the best dudes out.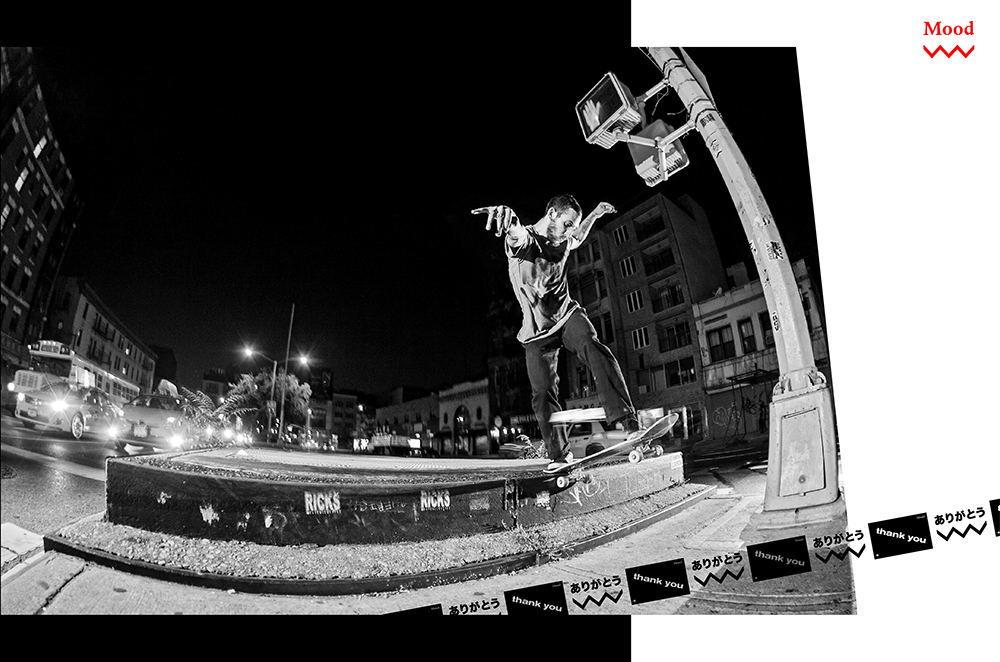 Jon Lavoie 
Which are your all-time favorite skate videos?
Grandison: I'm still stuck with nostalgia from when skating was all that I did and thought about. Here are the top five with a Wild Card in no particular order: World Industries "Love Child," Physics Wheel Co. "Dream Reality," Foundation "Rolling Thunder," Blueprint "Waiting for the World," and "First Broadcast" and Eastern Exposure 3 "Underachievers." It's difficult to compile a list with films and videos of late due to sheer volume with feature length and single parts coming out all the time. I'd like to supply a list but the only ones that come to mind are William Strobeck's latest pieces, "Cherry" and "Joyride." Those felt real good. Oh yah, Dylan Rieder's Gravis part from few years back. And the Pyramid Country "Worship Friendship" film is pretty damn cool too.
Calvin: I'll sound like a chump following that one up but I am surprised to see you left Overground Broadcasting off your list!
What was the last [great] piece of music you listened to? And when and where was it?
Calvin: Mmm, the metal bar next to our studio was playing something I guess you could pass off as music… Before that we were listening to a Yimmyayo mix, best to work to.
Grandison: Sometime in August, there was someone playing violin on the subway platform while I was on my way home from the office. It sounded gorgeous! Not sure what he was playing in, major or minor but whatever it was I was really captured by it. If I was hungover and emotionally compromised, I would have been crying. I was definitely listening and watching that person make music right there. I'd like to see him play again.
***