Far too often do we take advantage of national holidays to party and get drunk. Not that there's anything wrong with that, but do I think we forget to actually embrace and acknowledge the reason why we have a day off.
It had been a two years since I attended the Martin Luther King Day Parade in Liberty City, Miami. Having gone to the MLK parade for many years in a row, I was excited to revisit one of my favorite street parties here in the 305. After rounding up a gang of friends who wanted to check it out for their first time, we finally made it to 54th street, not too far from my crib. The parade features high school marching bands, athletes, floats, cars, union leaders, activists, and (my favorite part) Caribbean Carnival dancers. This epic party shuts down 20 blocks of the main road in Liberty City.
Sadly, Liberty City doesn't have the best reputation. It is regarded as one of the worst neighborhoods in Dade County, known for its poverty, violence, and race riots. Driving through this town the first time would most likely want to be your last as well. With broken down buildings and memorials on the side of the road where people have been shot over street violence, I guess it is a little bit intimidating. But.....I beg to differ. Liberty City is home to some of the most patriotic and welcoming people I've ever met, hence my constant return to this festival. Residents come out to respect Dr. King with nothing but great food and good vibes.
So….we were a little late and missed the parade, but that's okay, the real fun starts at the after party. Once the parade is over, everyone heads over to Martin Luther King Jr. Memorial Park just down the block. We walked 20 blocks to get to the party. On the way we chopped it up with the locals, drank water from coconuts, and ate all kinds of good food. Conch fritters, BBQ ribs, and souse – a ceviche like dish made with pickled meat, a popular food among Caribbean culture. Families set up BBQs right on their lawns, while offering all sorts of goodies for sale to the parade-goers. I always enjoy the sense of community Liberty City has on this day. It's crazy how such a tense neighborhood can rid of all trouble for one day to show respect to one of the most brilliant men in history.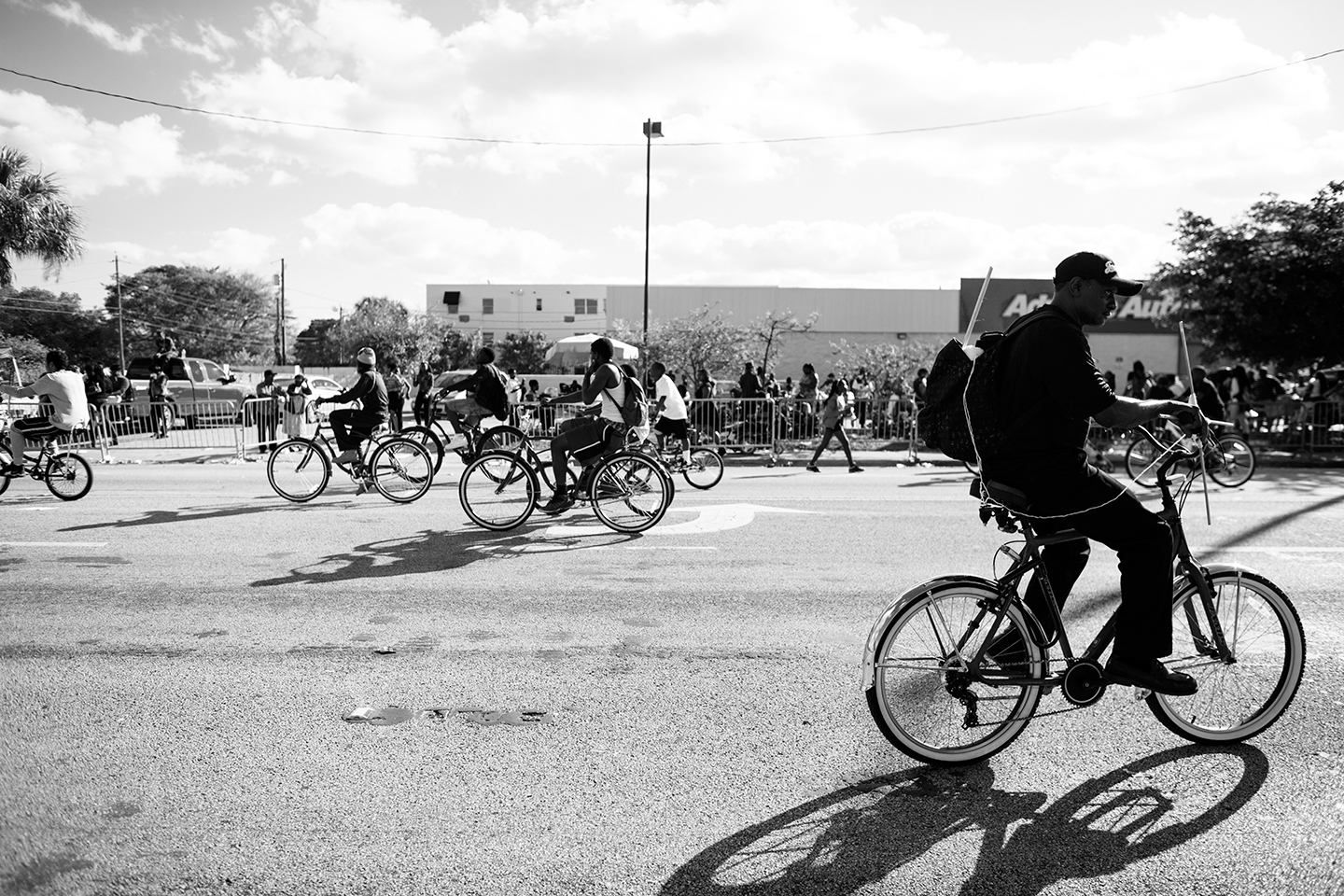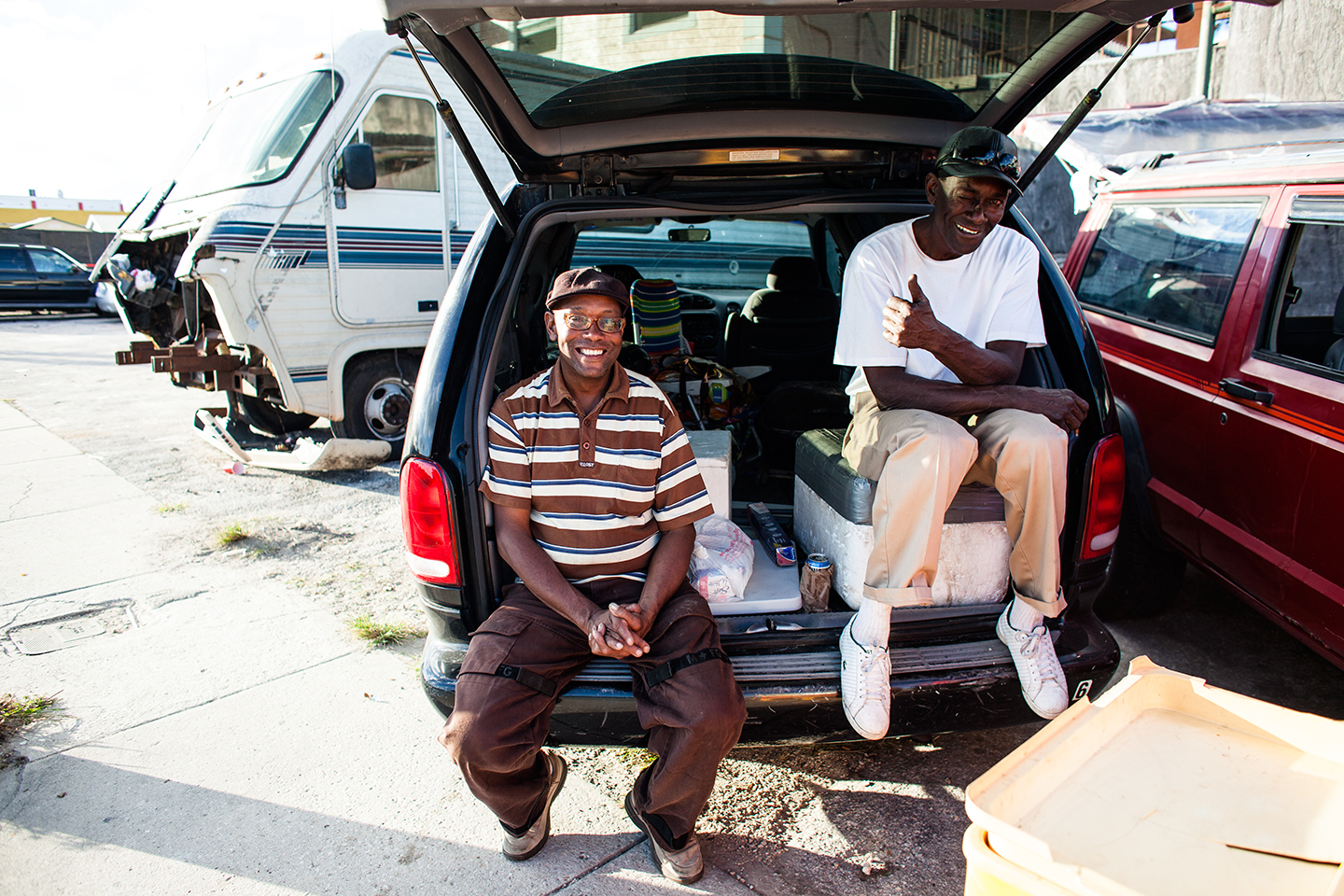 Kenny and Larry. Best friends for 15 years. Kenny gave us refreshments as he told us the story of how he lost his left thumb. These two were chilling all day, we even saw them on our walk back, still chilling. Kenny said "I'm so cool, I'm like a roach on the porch, I'm too smoooooth to move."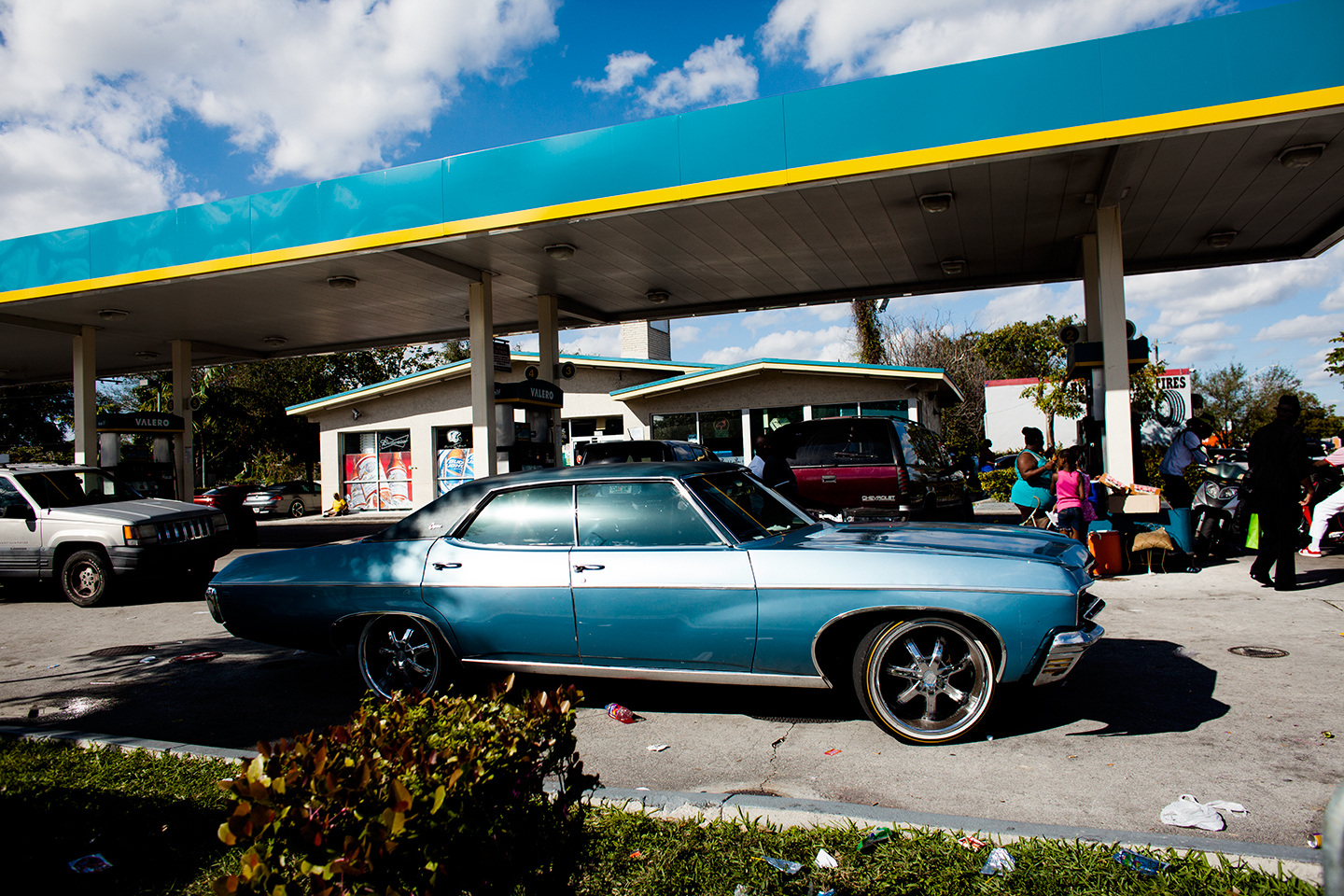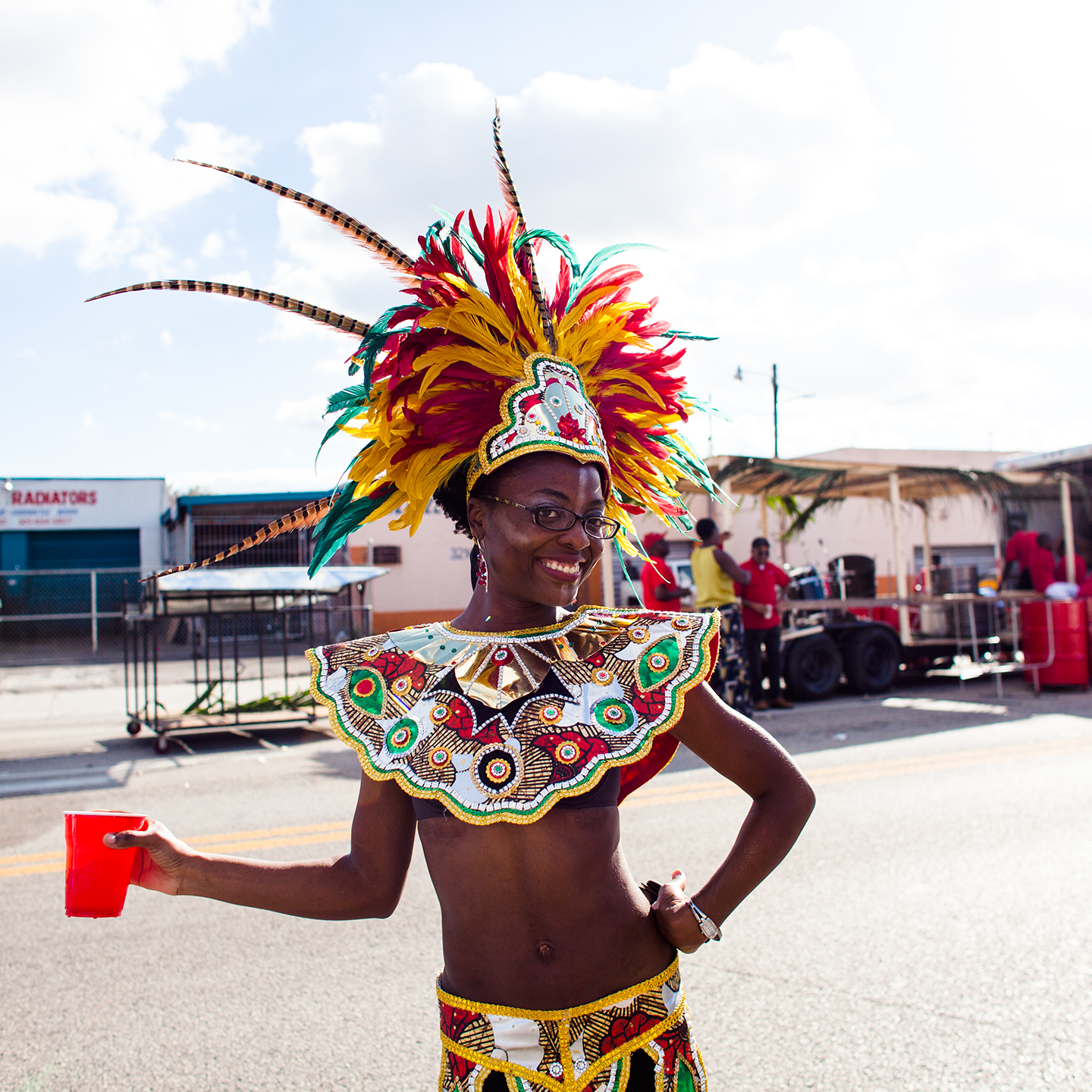 A beautiful dancer from Trinidad. Glad I was able to see some leftover costumes even though we missed the parade.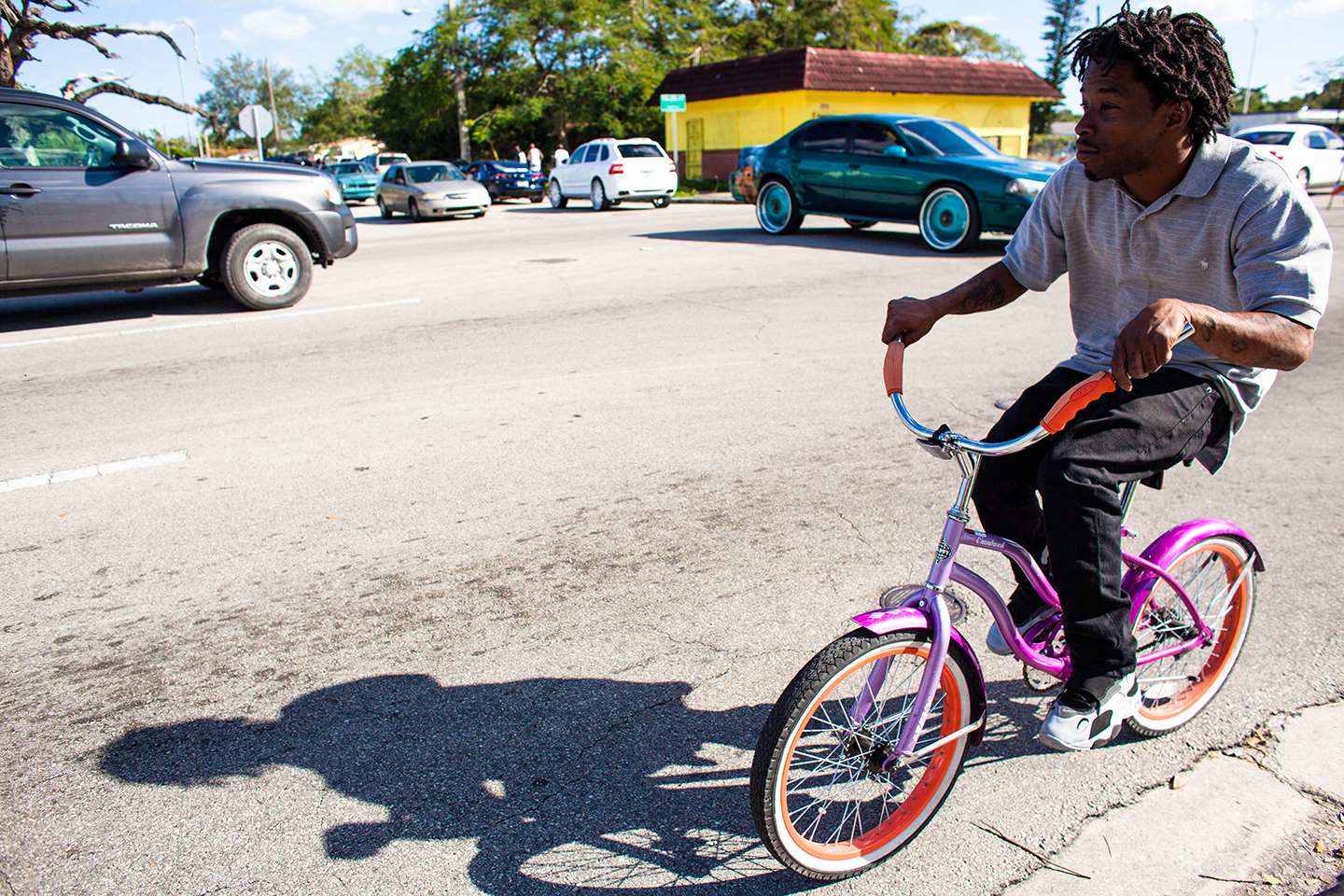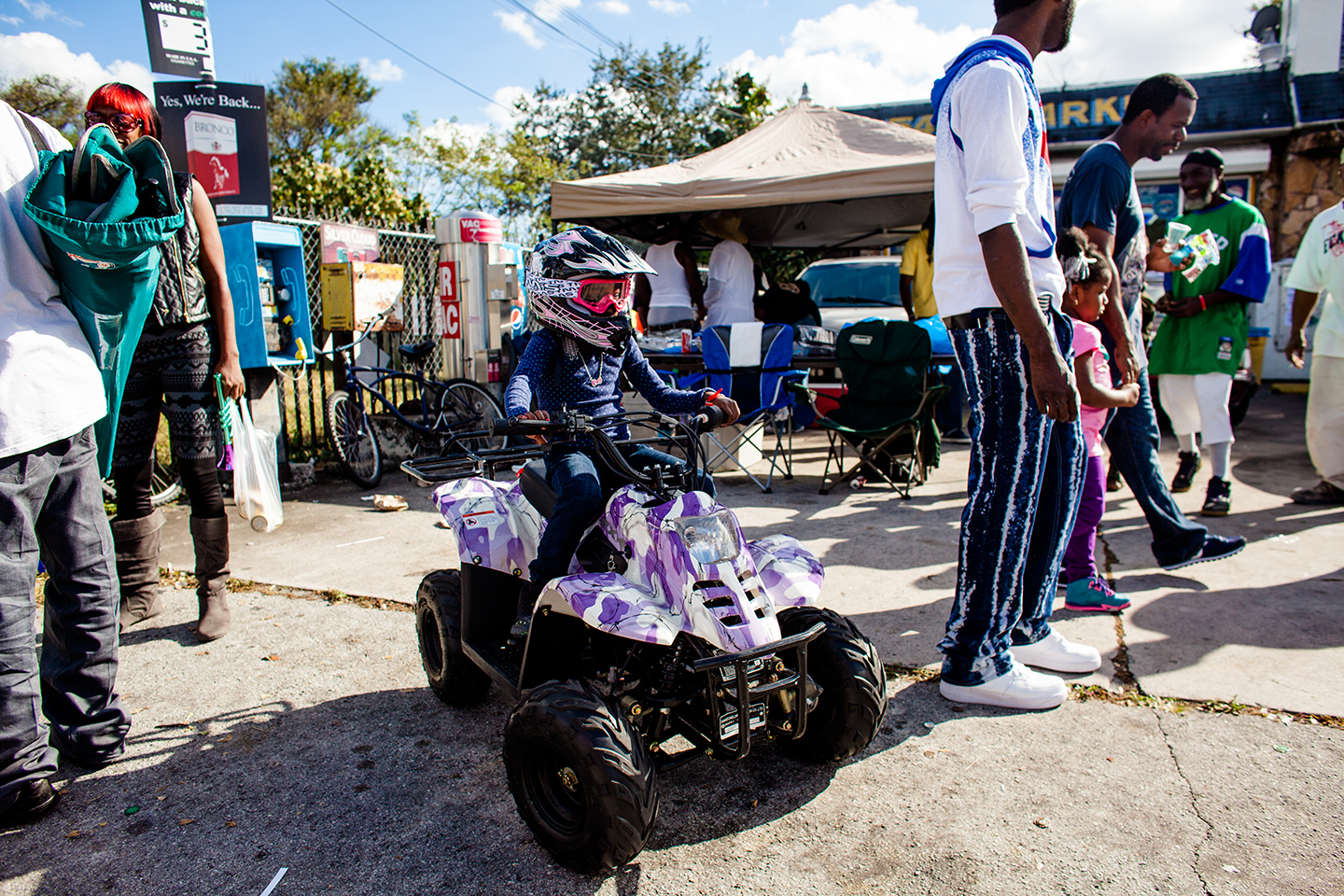 All the kids were out to play. I was totally jealous of this girls ATV….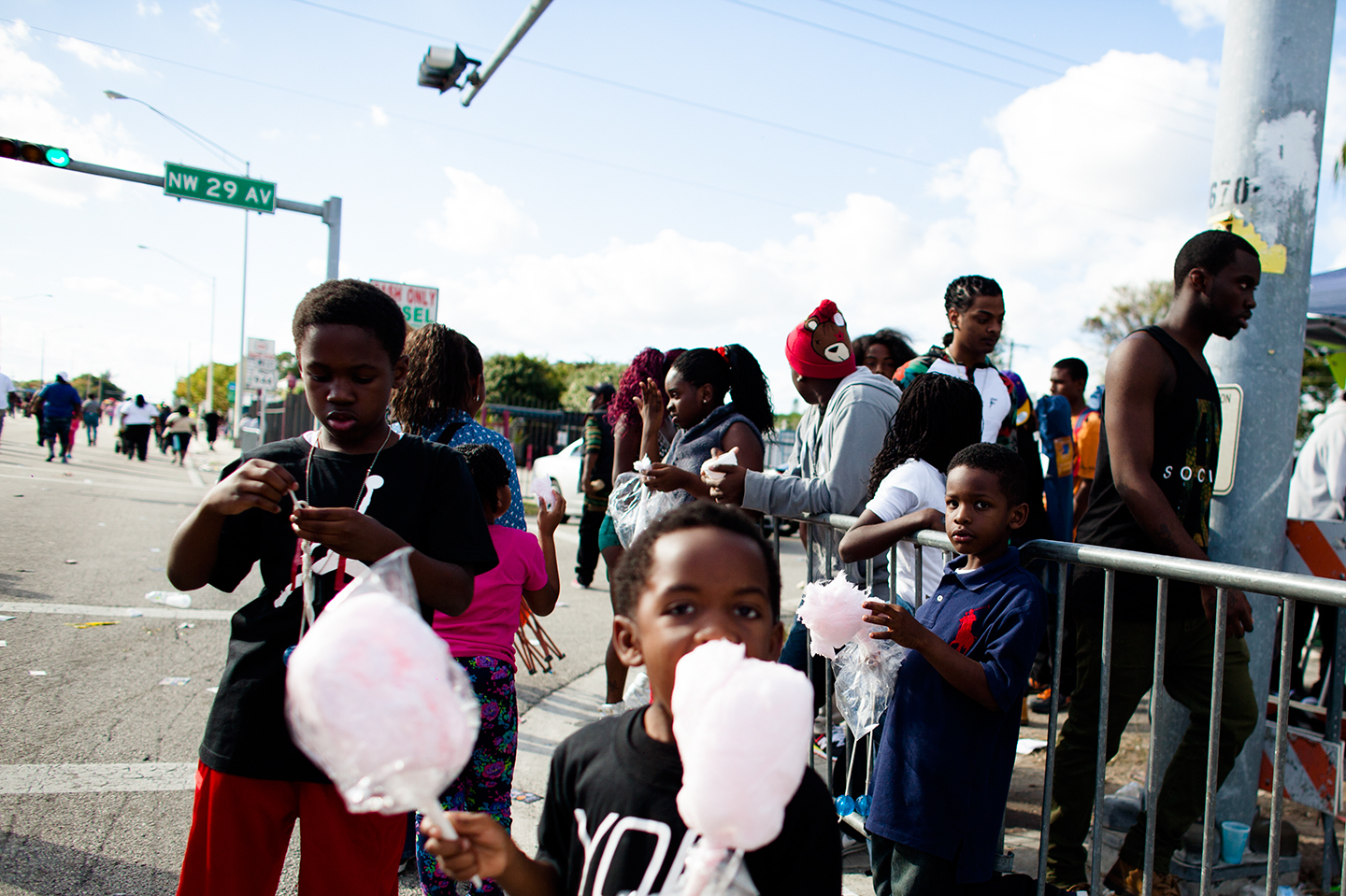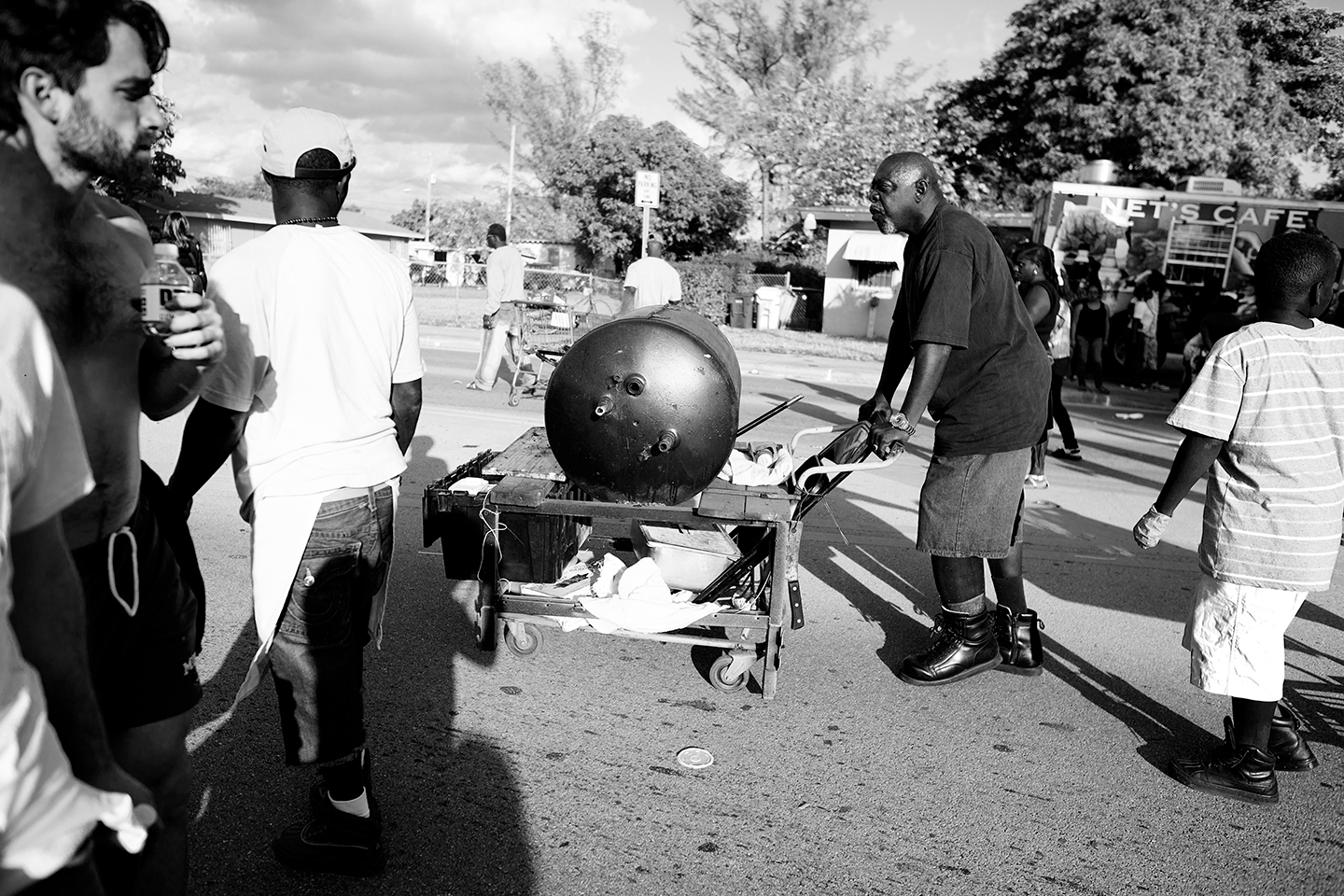 BBQ everywhere, even on the go!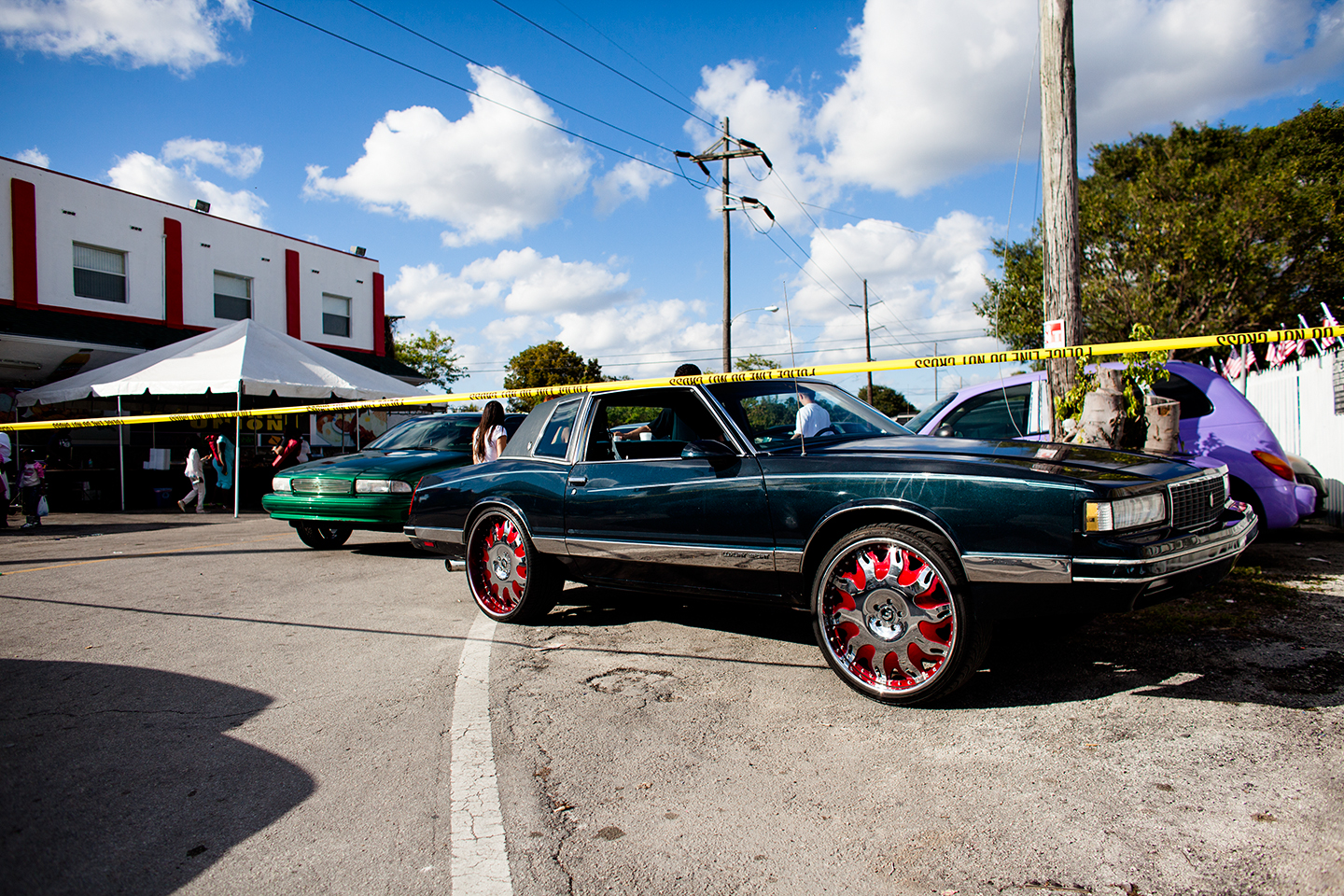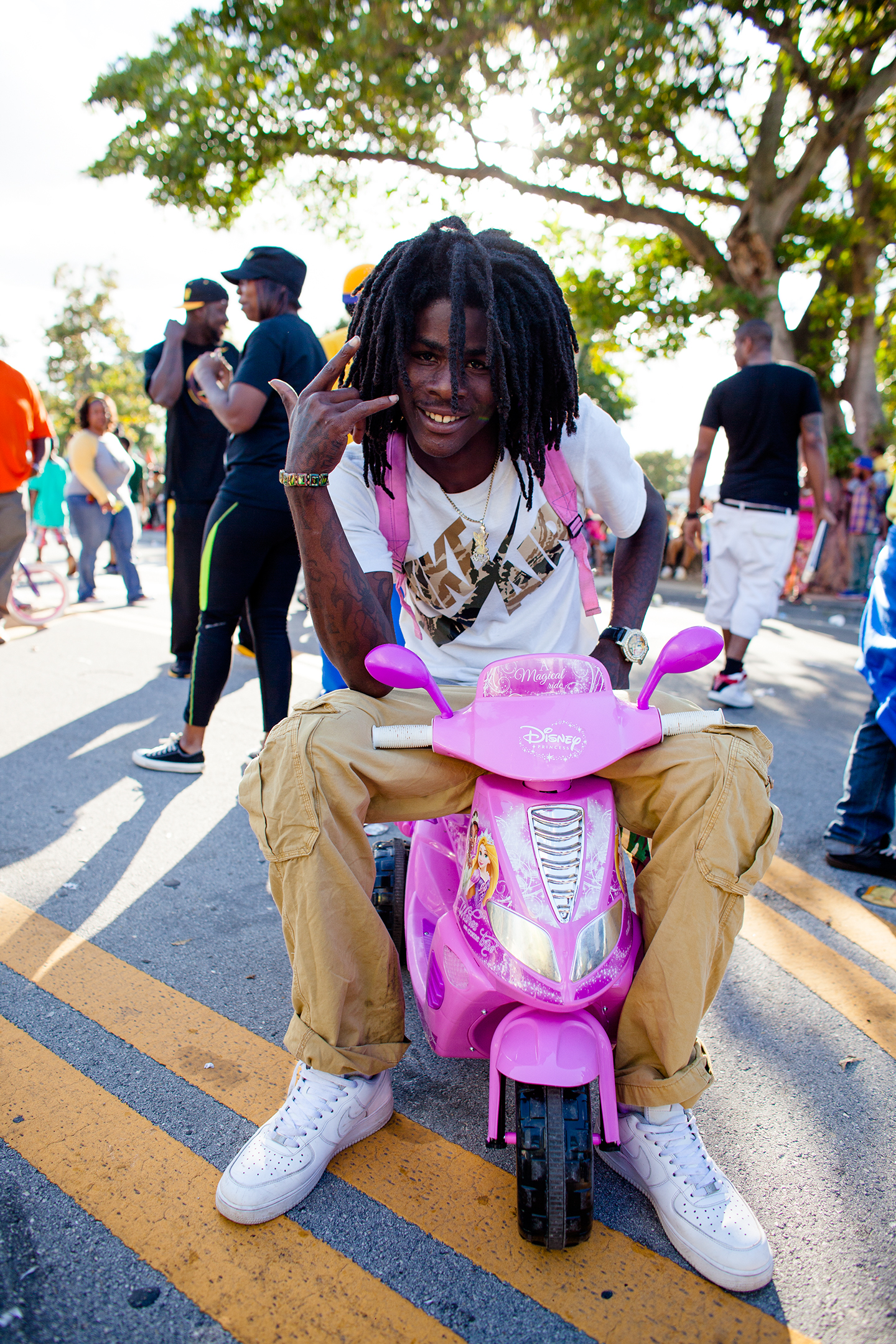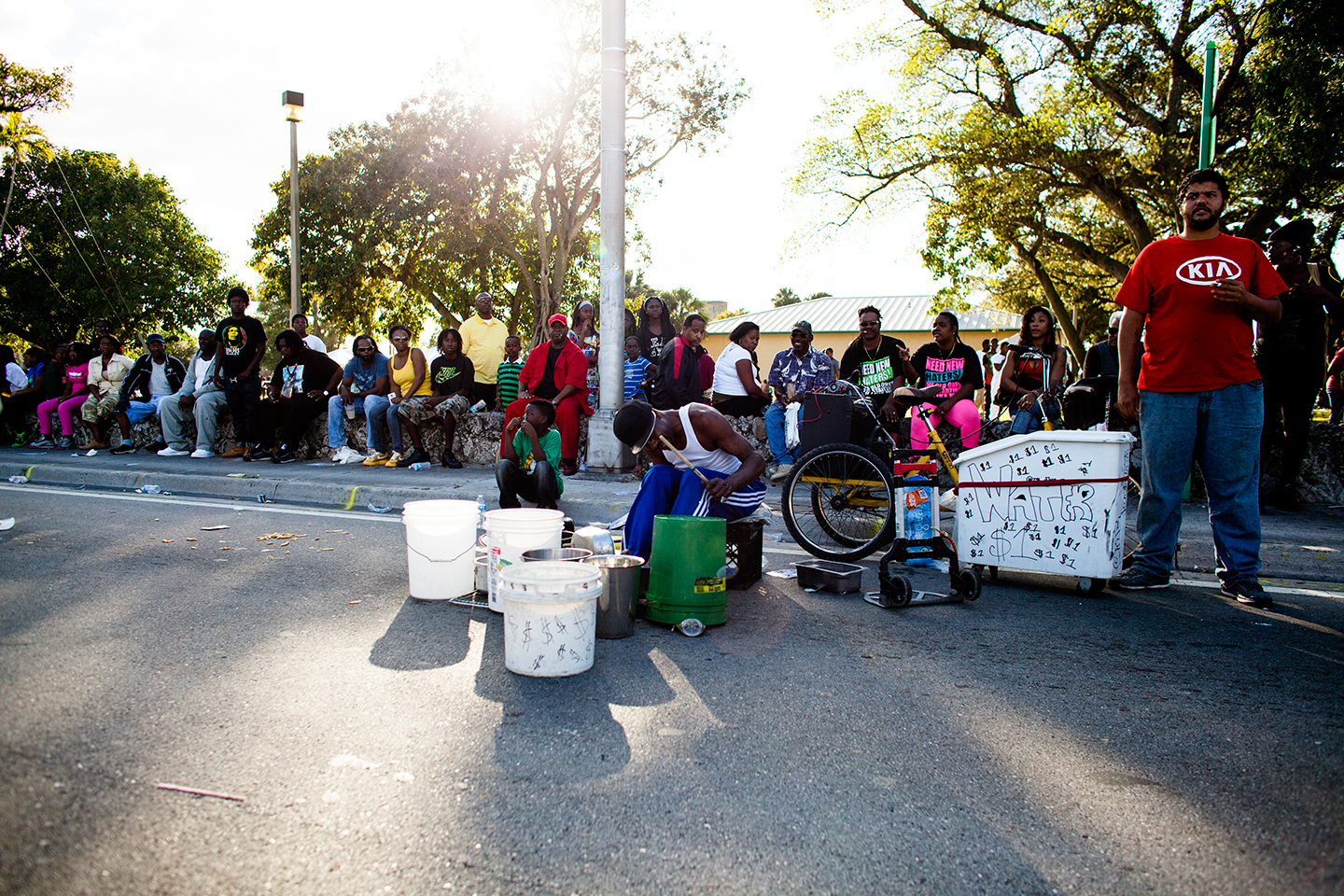 I've seen this dude around South Beach jamming out. A one-man band, making beats out of nothing but houseware. Fantastic.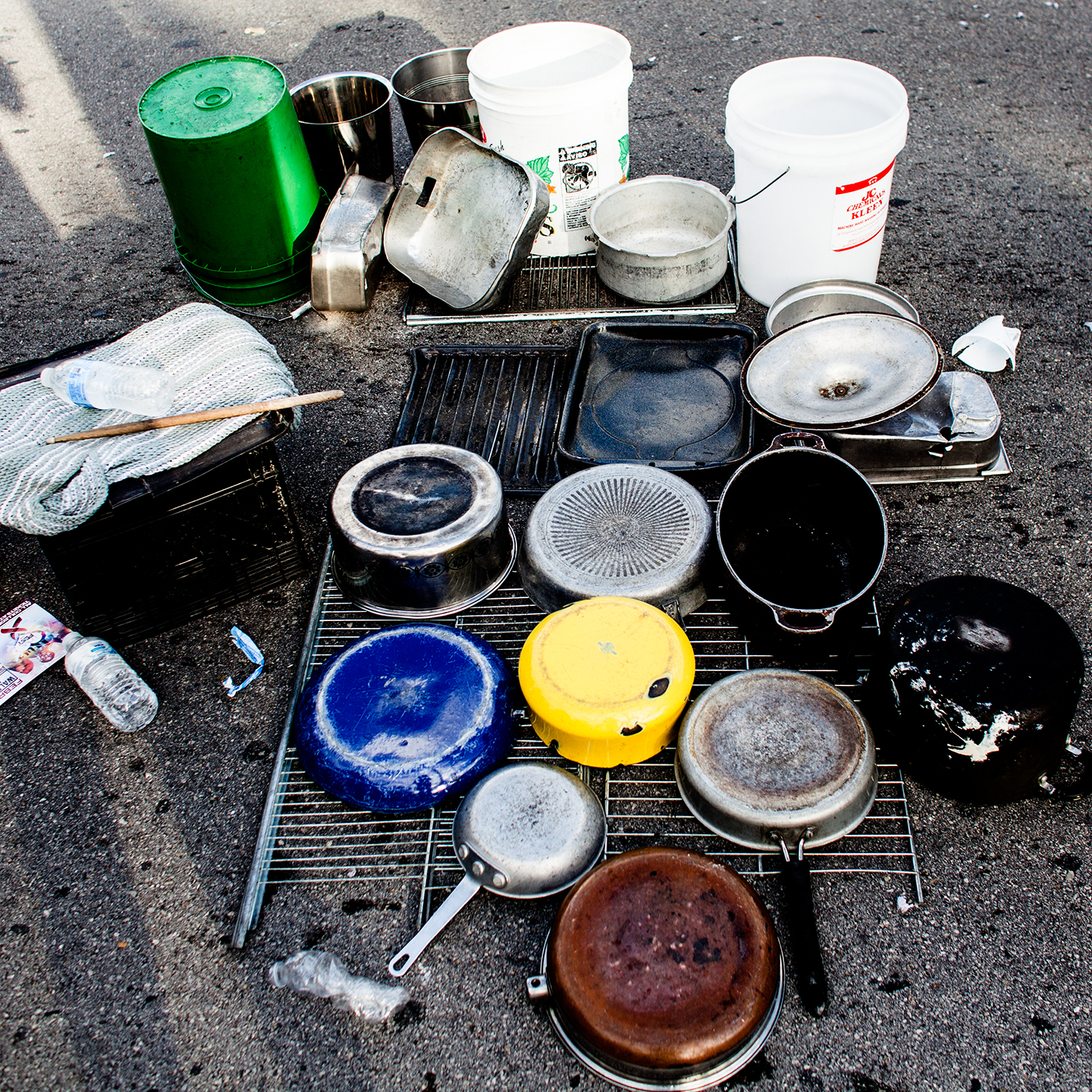 The ill drum set.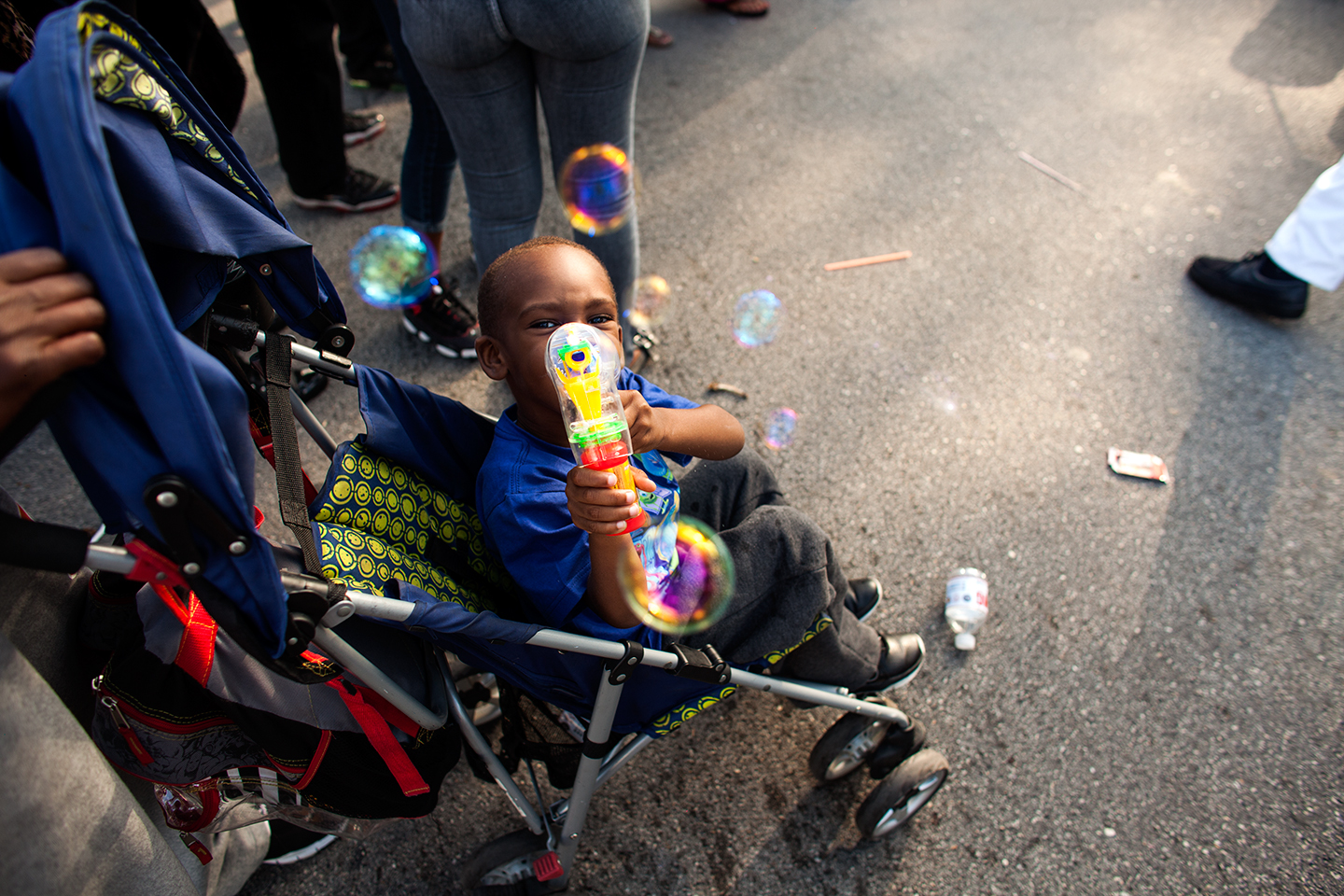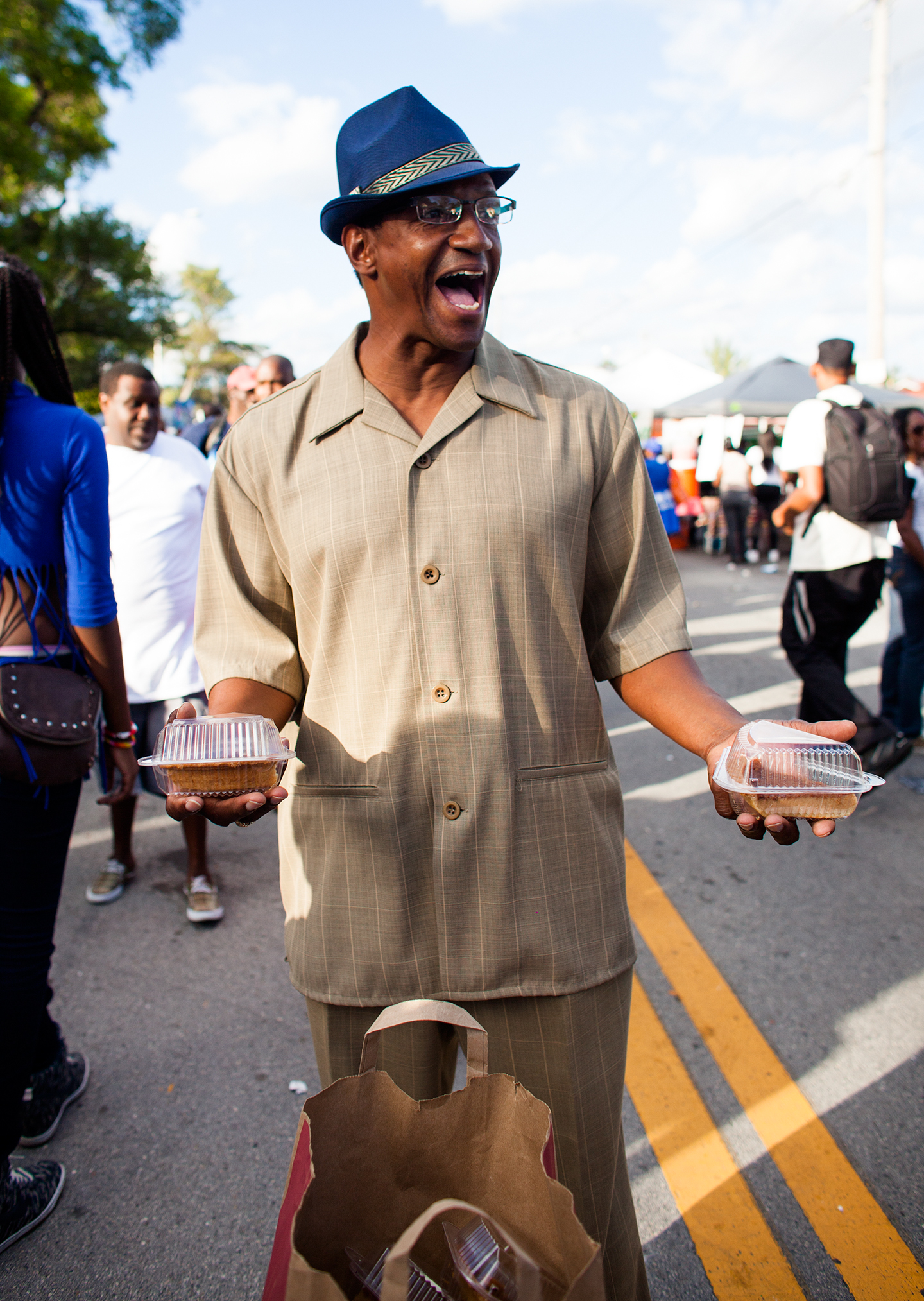 I first stopped him to photograph his outfit, only to find that James was selling bean pies. Not just any bean pie, a "White Navy" bean pie. He told me the secrets to his recipe were discovered during his time in the Navy and the reason this bean is so special is because it can last a long time without spoiling. Who would have thought a pie made of beans could be so damn good?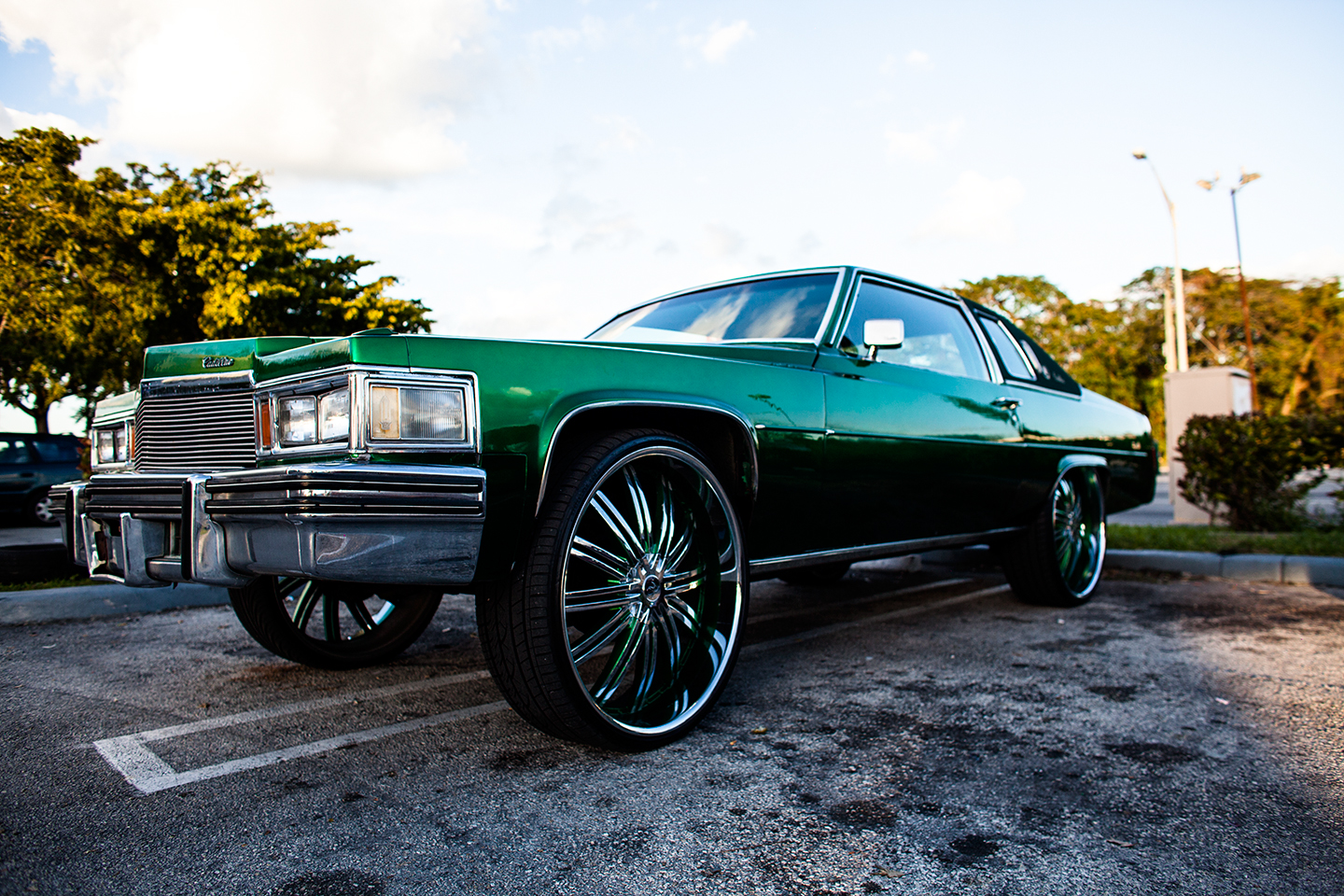 Vehicle Vixen. All day, everyday.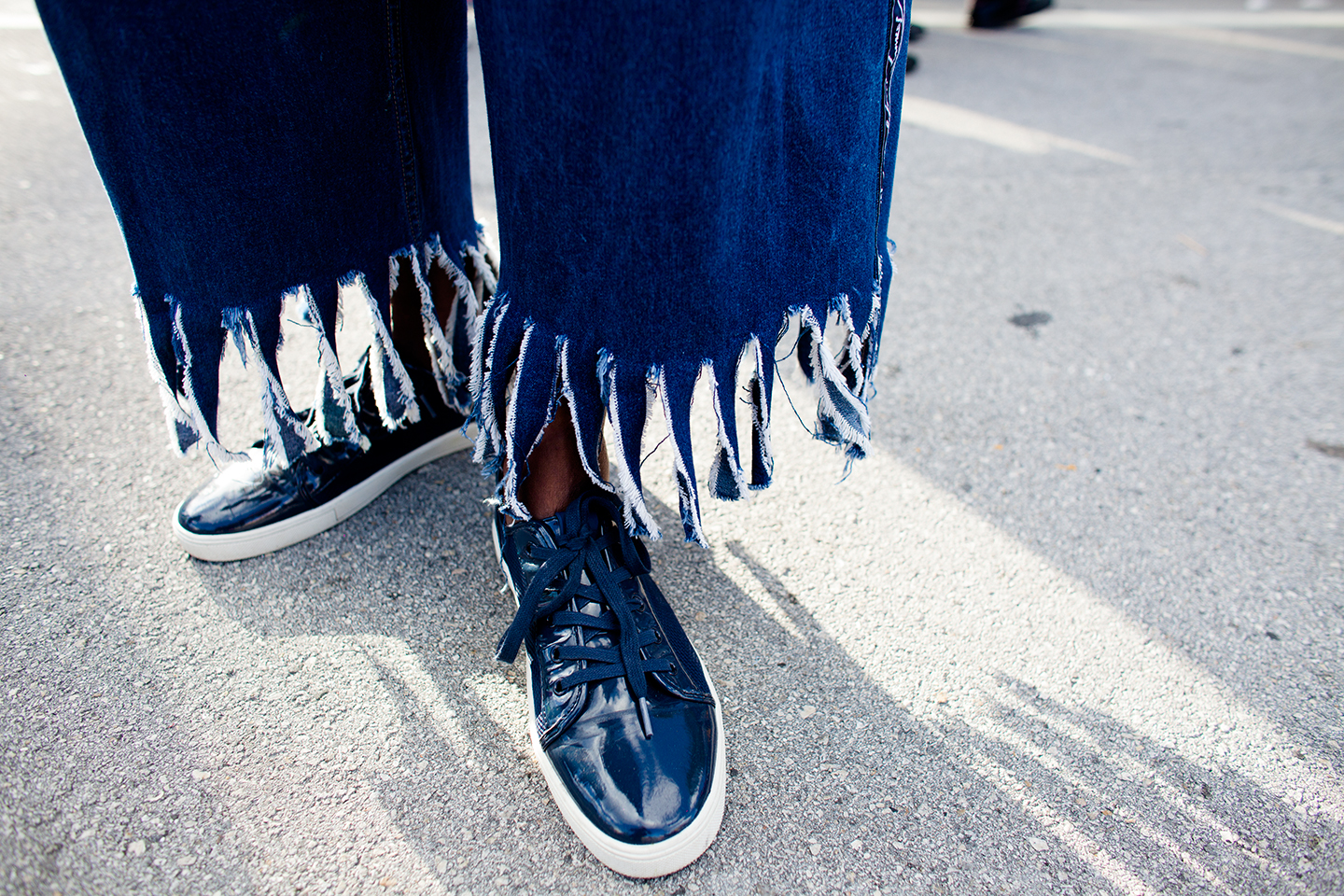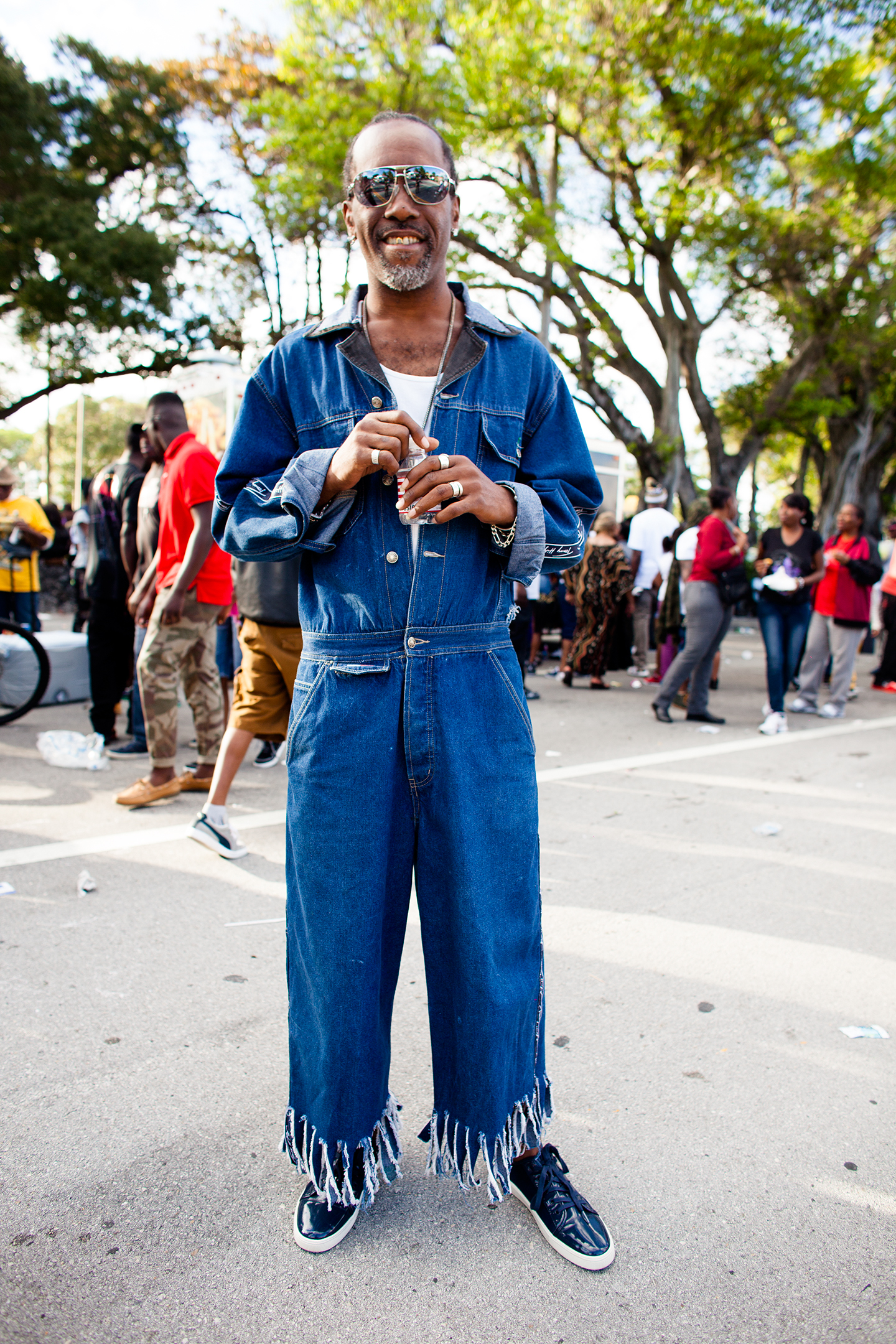 Need. Jean onesie.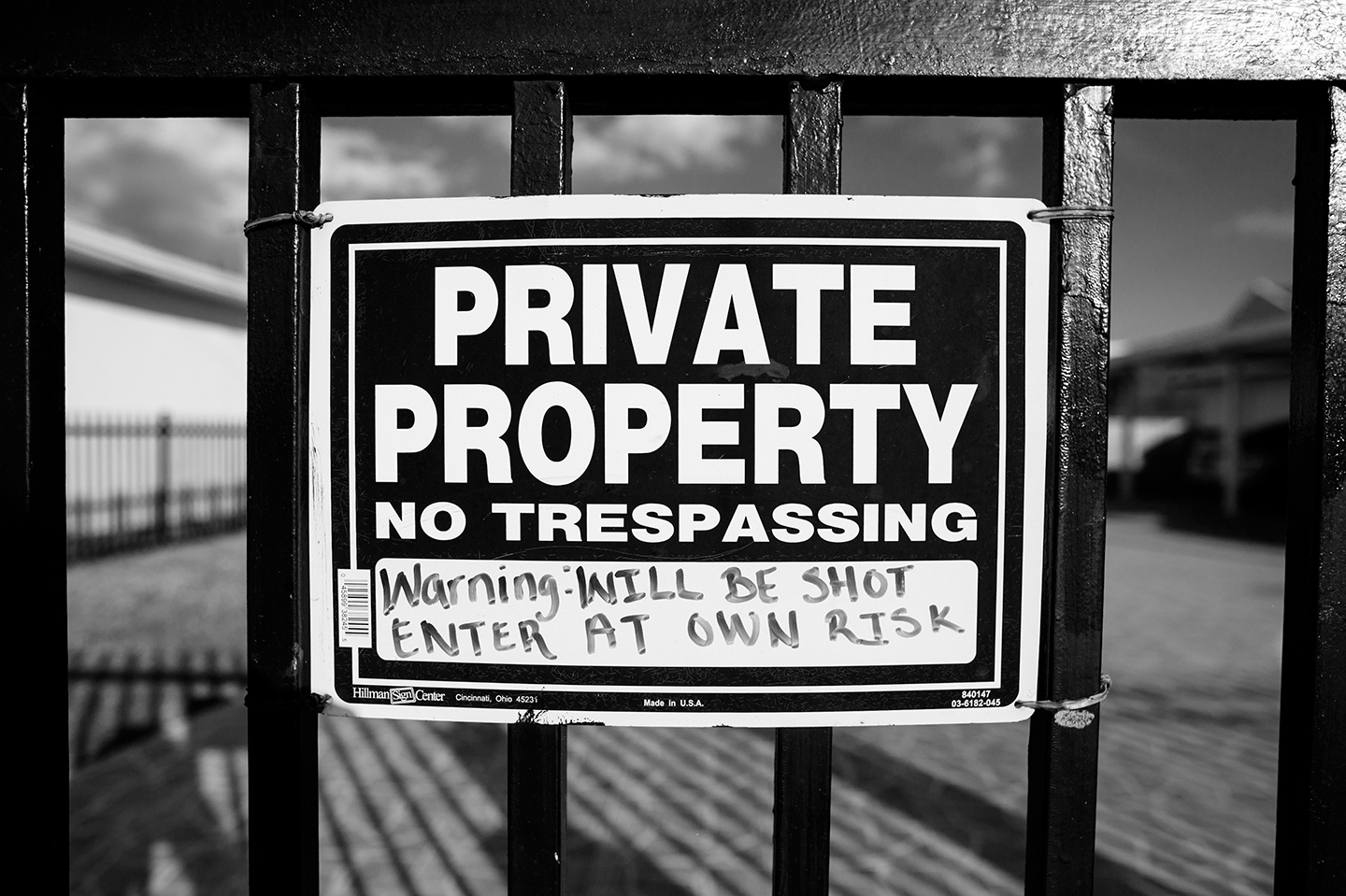 No sarcasm here.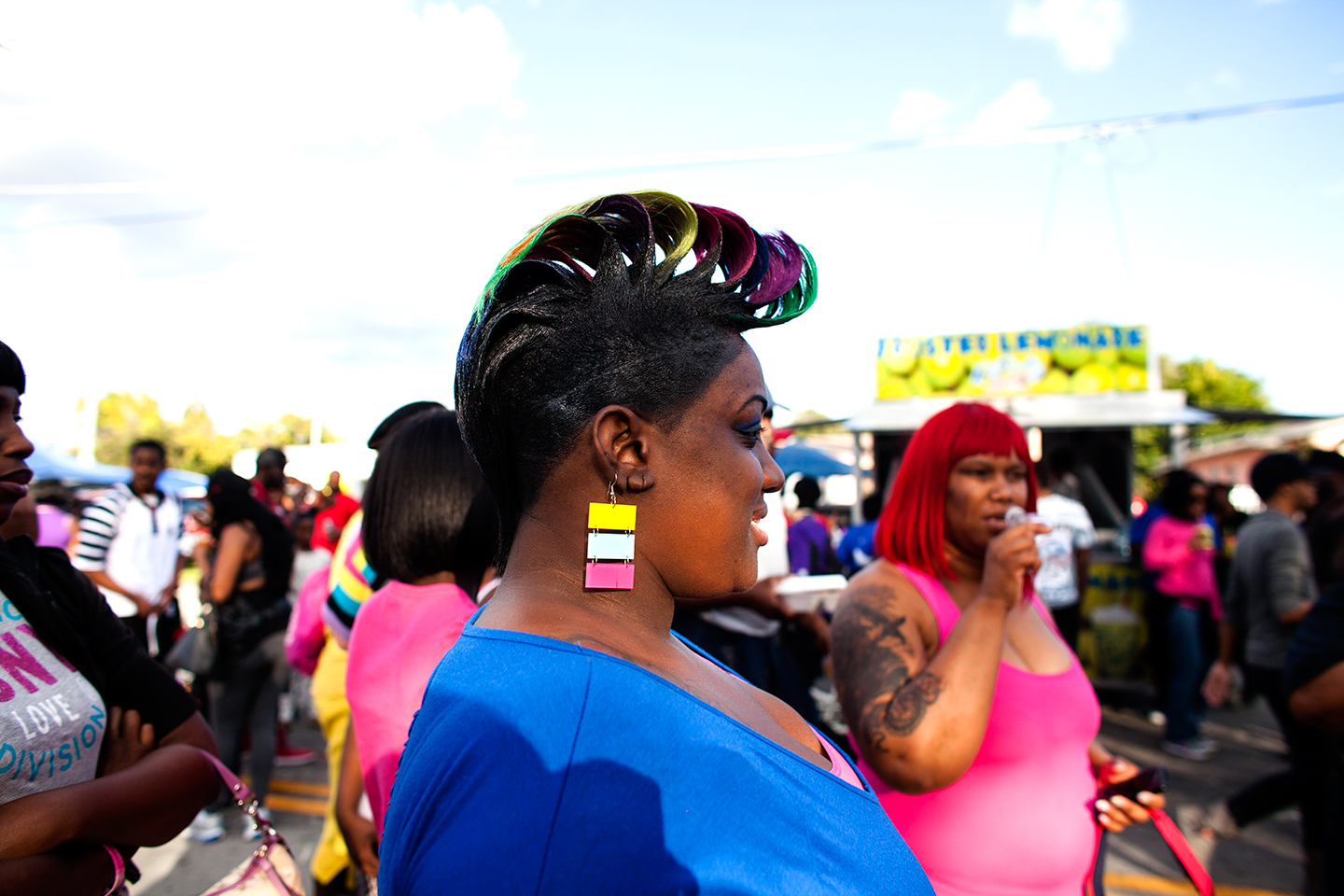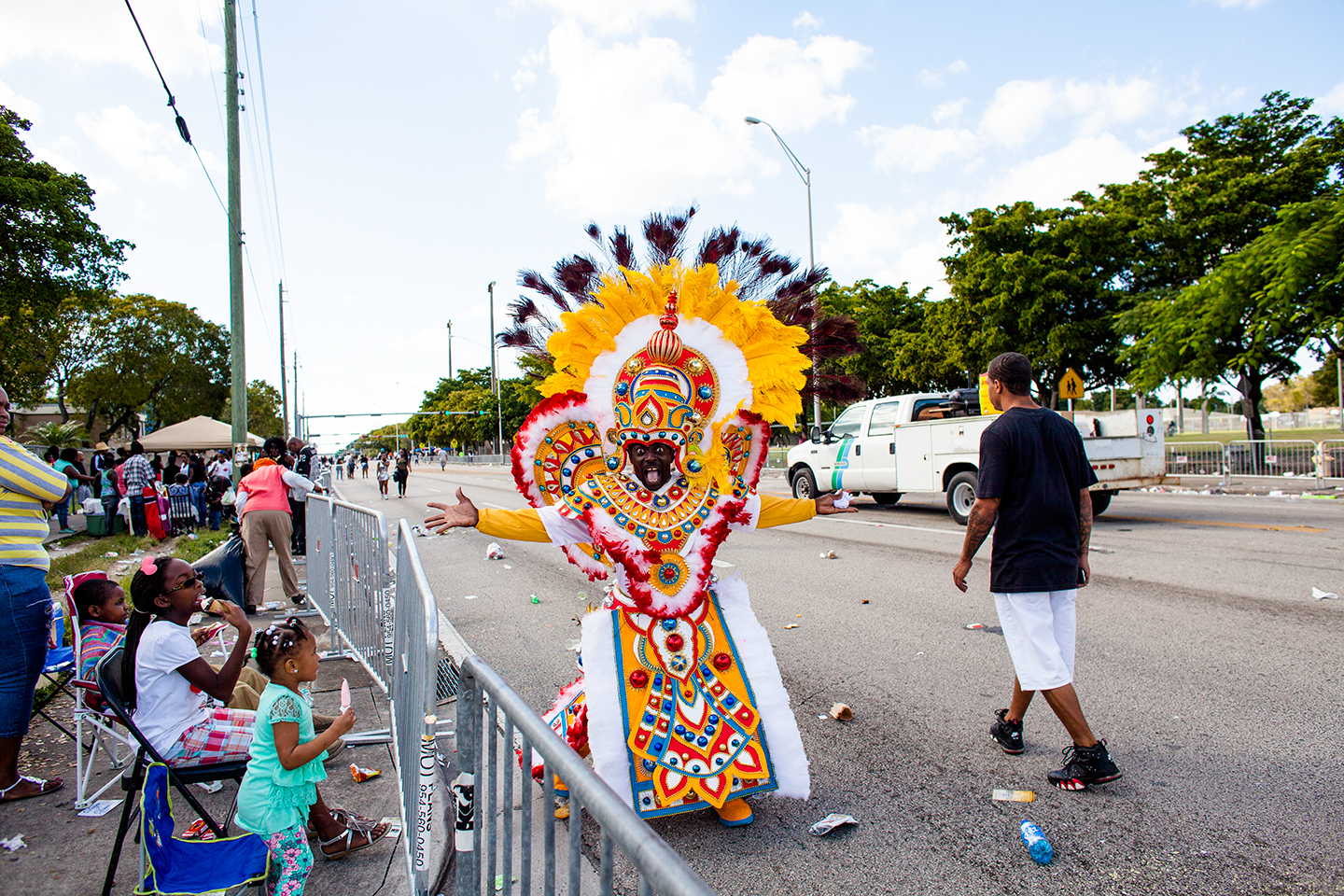 Some more parade participants still lingering.
Despite some of the confused looks and random comments I received while attending the parade, I felt that my presence there was something necessary and important. No matter your race, religion, ethnicity, whatever… it's imperative to remember that we are all of one race, the human race. I think with this attitude, we can continue to move forward to a world without racism. There was no need to feel intimidated or out of place just based on my skin color…….
I wanted to close out this entry with a great link that my Mum shared with me.
Click here to check out some of Dr. King's notable speeches. I read through this whole article after attending the parade and needless to say, I was pretty damn inspired. Thank you Dr. King!