When you want to renegotiate the very stitching of your identity, apparently you just zip off to the Hawaiian Islands and record an emotional mixtape, à la the likes of Childish Gambino and Kanye. Hawaii's geographic seclusion, perfect weather, and breathtaking natural scenery are the perfect bomb shelter by which to really air out that heart-space and take a look inward. And so goes with such a place, follows hordes of vacationers, escape artists, and foreign interests. Nothing to step on sovereignty like being the place everyone wants to visit, and every developer wants to exploit.
Aloha.
When I first had to offer to check out filmmaker Tad Nakamura's Mele Murals, I thought I'd be taking in a documentary about the dope graffiti scene in Hawaii. Basically, Hawaii: we've got tagging too. My naiveté was promptly called out and corrected. In just over an hour runtime, Mele Murals invites the viewer into a dialogue about the preservation of cultural identity, the tumult of personal growth, and the transformative power of art. It is about the transmission of that power and empowerment. It is about graffiti. It is about community.
Aloha.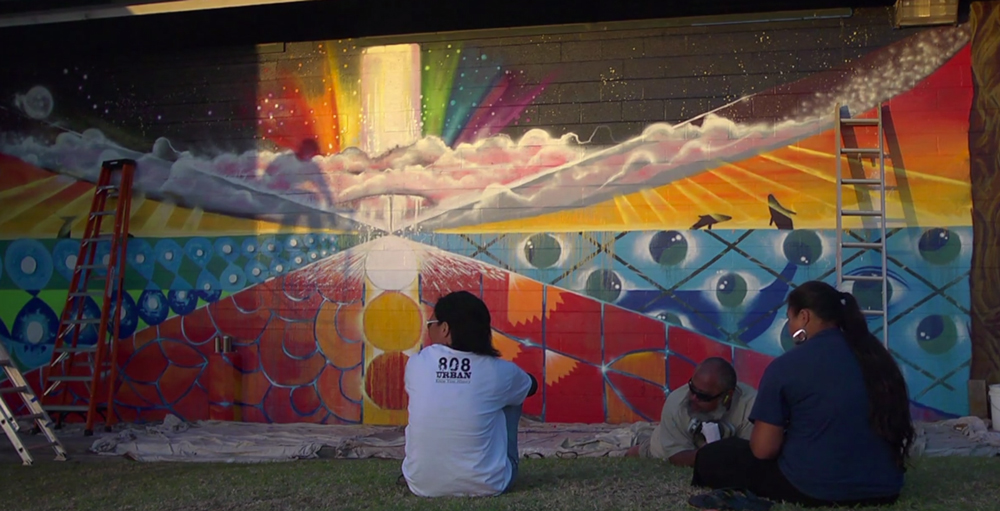 The film tracks two Hawaiian-born graffiti writers as they begin a project with a local school to collaborate on mural. The aim is to have the students translate a 'mele'—the Hawaiian word for song or chant—into a visual image on a wall at their school.
You're introduced to graffiti heavy-hitter 'Estria' Miyashiro—a mild-mannered native son who's a boss with a spray can, and John 'Prime' Hina—a graffiti wizard who doubles as the nicest dude in the world, and follow as the two travel from urban Honolulu to the rural land of Waimea, on the Big Island. The pair are a charming on-screen duo, both soft-spoken and thoughtful even in their candid moments, reminding you of your older brother and his most chill homie from high school. There are moments in the film when you want to just drink a beer and eat some poke with these two.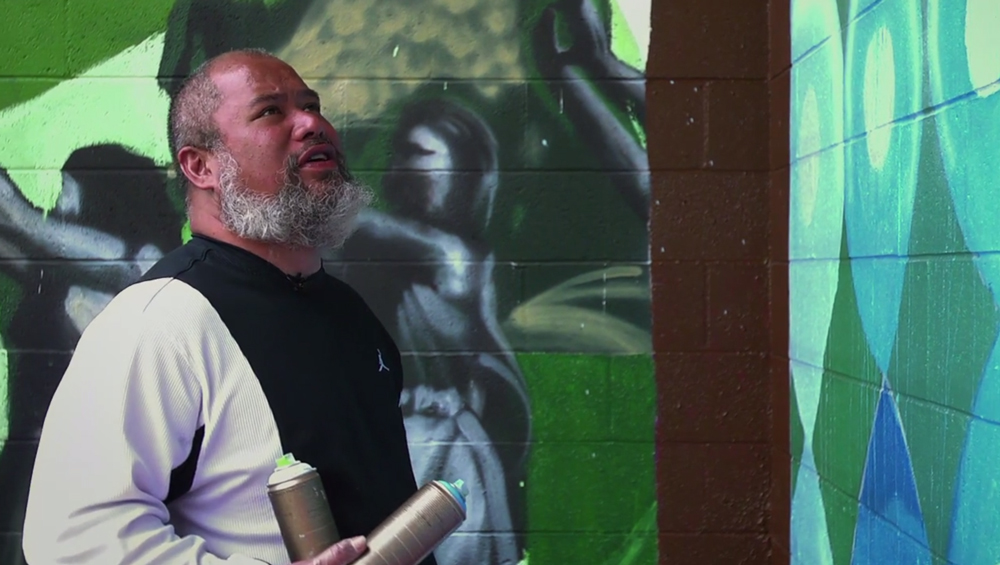 Prime
Once in Waimea, the muralists link with the 11th and 12th graders at Kanu o Ka'āina School, a Hawaiian-focused charter school that incorporates Hawaiian language and cultural instruction into its daily curriculum. It's at this point in the doc where the setup is revealed, unfurling what is perhaps the most important thematic example for a mainlander like me—the necessity for Native Hawaiians to preserve their cultural identities while navigating the complex multiplicities of a changing world.
By this part of the film, the cultural complexities of Hawaii really start to jut out. We meet Pomai Bertlemann and Aunty Pua, both teachers in Waimea, who act as both guides to the students and cultural liaisons for both muralists. These incredible teachers are almost like counterpoints to the lightness of Estria and Prime, as they are passionately concerned with having the images on the mural accurately representing their subject. In fact, the first time we hear Aunty Pua's voice, she is voicing her displeasure for a previous mural done by Prime and Estria depicting Hawaiian goddess Poli'ahu.
"When I saw what Poli'ahu became," she describes, "I was very unhappy. Poli'ahu cannot be in that dress. Poli'ahu would never wear her hair like that... That's not Poli'ahu."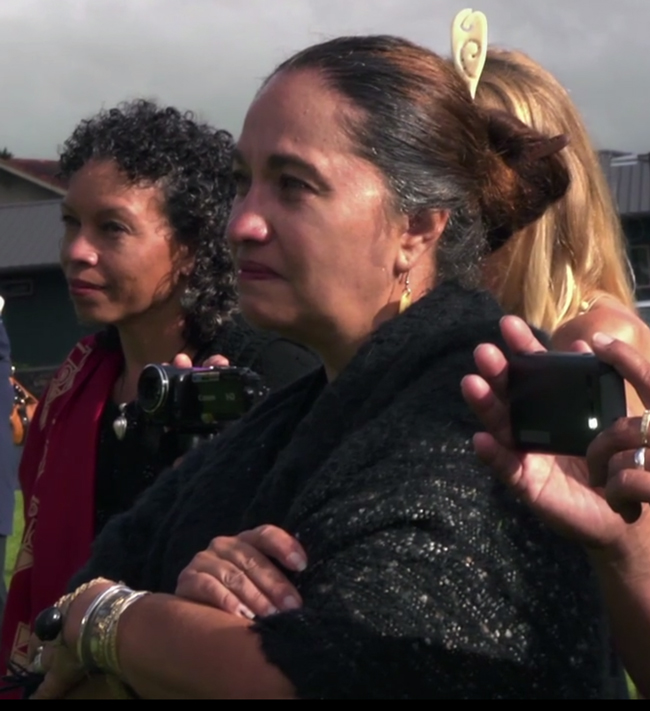 Aunty Pua
The incredulity in Aunty Pua's voice makes you gulp like report-card day. It's in this where a central tension rises in the film, as both muralists realize the necessity to get this project right.
—And not to get it right, lest fear the scorn of Aunty Pua, but to get it right for the students and residents, and for the ancestors and future generations that live in Waimea.
Estria concedes, "It's not about painting what I want, It's about painting the community's story. Taking my ego out of the equation, and thinking [about] what they want."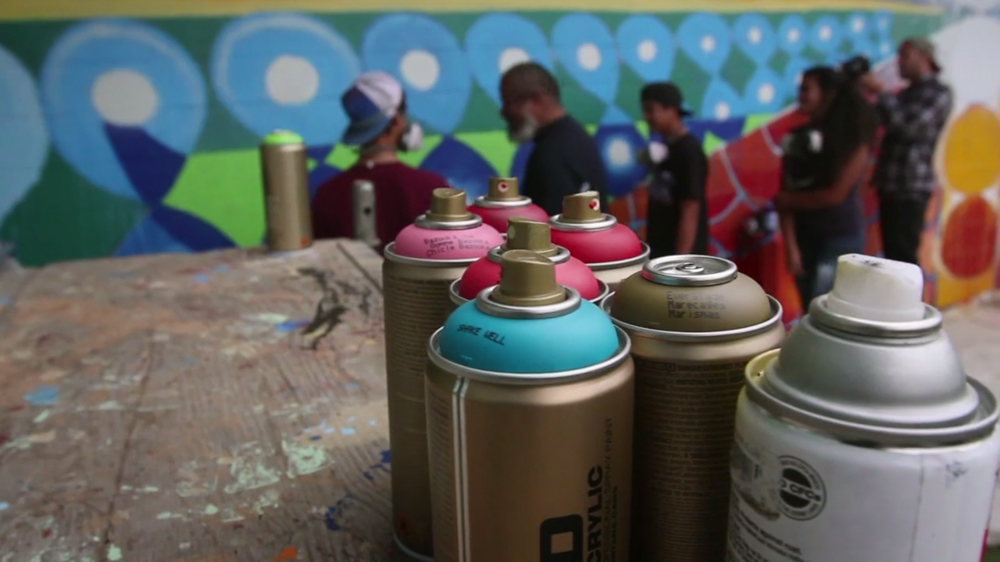 It's gripping to watch both muralists err on the side of community as the project comes together. Every other graffiti flick is so wrought with the egotistical hustle of getting one's name up, while Mele Murals as a project has a culturally fortified backbone. It becomes evident that the artists are not only just earning it for the community, but as a means to negotiate their own relationships to the land itself, and their personal identities as ethnic Hawaiians. At one point, Prime describes hip-hop as a replacement culture, explaining that he didn't know what it even meant to be Hawaiian.
In Waimea, it appears that being Hawaiian is taking in some of that good ol' nature. And it's absolutely gorgeous. Aside from the colorful vignettes painted on walls projected in the film, the viewer can soak in absolutely arresting natural landscapes. Mele Murals is in every bit as cinematic as it is a story about the community, and the self.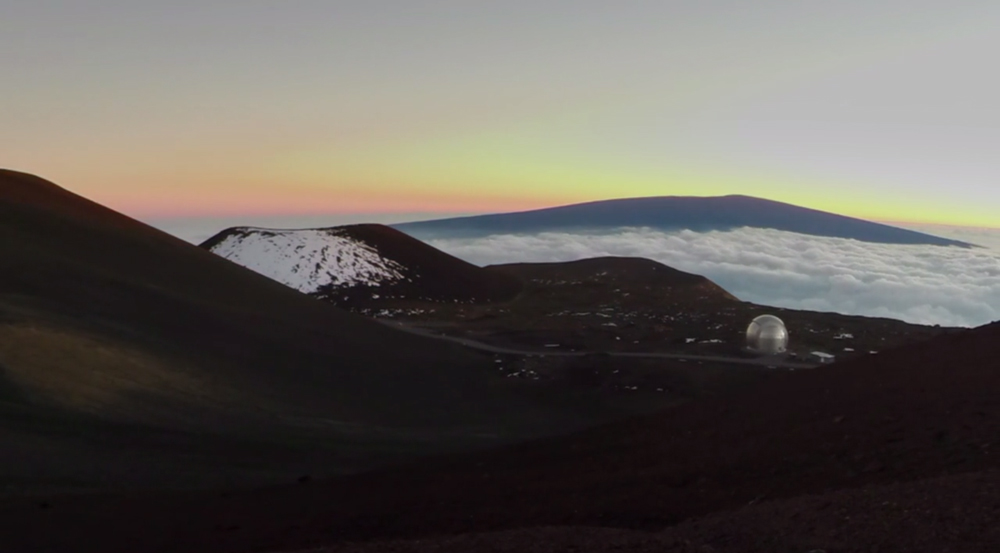 Nakamura's visual selections are so rich, I became envious of anyone lucky enough to have even carried a boom mic for the production. On a visit to Wai'ula'ula–a beach where the fresh water from Waimea meets the Pacific—Prime remarks, "Please let the inspiration flow through me, don't let it start with me," and we watch as he plunges his bearish frame into the glistening water. There are mountains, lakes, meadows, earthen trails, red sunsets, and a moment with whales that has the viewer looking up ticket prices to the Big Island. The sheer imagery captured really fortifies that gravitas that unfolds as the project does on screen.
There are magical moments in film that are best left for a reader to see, culminating at the unveiling ceremony of the completed murals. And while watching students paint in the pouring rain with their collaborators is an easy twang on the pathos guitar, the experience of transformation happens earnestly within the film's runtime. A teary eyed student reading at the wall's dedication asks, "Did you find yourself in these walls?"...and there's not a dry eye on the island.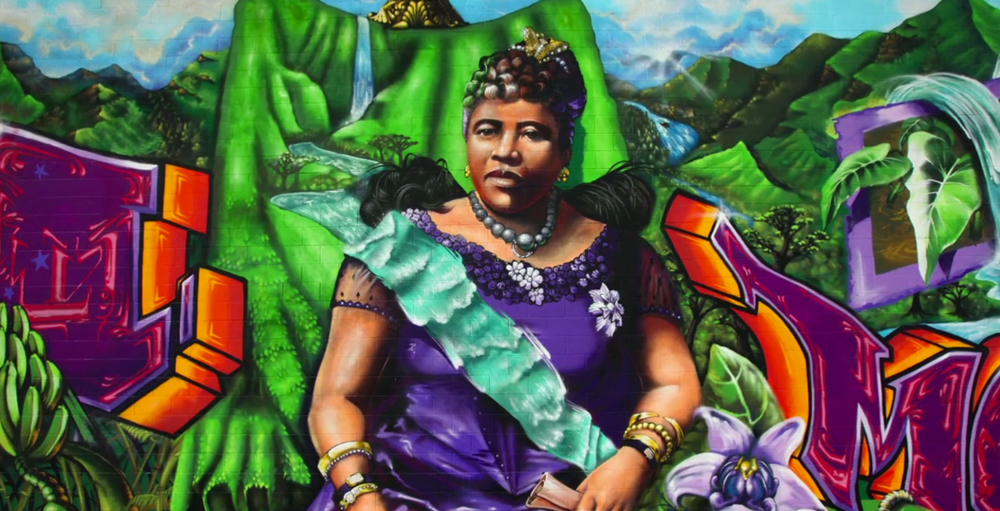 The film tidily arrives at a profound takeaway, with the film's lasting effect stuck to the viewer like a wet rash-guard; so much so that even writing about it feels reductive. What we actually see in Mele Murals is a story that deals with the dilemma of negotiating that bundle of art and ego. A viewer can watch this greater responsibility that supersedes gratification of that ego, all set to tableau of beautiful faces on a beautiful stretch of land. There is textbook story arc that happens in a real-life setting, which is exactly what you want from a documentary.
Aunty Pua reminds the viewer, "...if you're going to put our living history on the side of a building, then it's not just what you do, it's what you feel... so you are living what you are painting." How's that for the importance of art?!
It's the type of documentary a mainlander like myself needs to see, to be contextually re-situated, now and again. To be reminded that Hawaii means so much more to folks than a place you go to record your heartache EP.
***