John Lennon once told Rolling Stone, "I'm an artist, and if you give me a tuba, I'll bring you something out of it." A bold statement like that requires an absolute level of artistry, talent, and confidence mandatory to push envelopes against the trends of conformity and cultural mundanity. Los Angeles-based producer/Backwood-smoker KT the Terrible produces music with disturbing synths, reversed vocal samples, and perfectly imperfect drum arrangements that screams to its listeners, "I'M A MOTHERFUCKIN' ARTIST."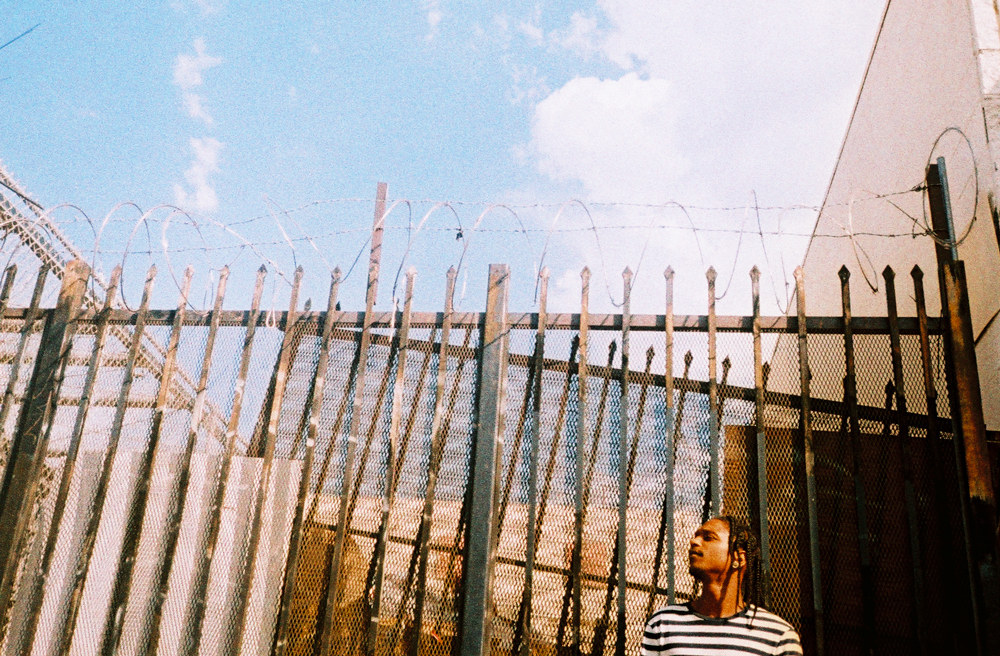 KT is my go-to producer unknown by many but held at high regards by the counter-cultured music lovers smart enough to dig for his work. At moments, he'll remind you of J Dilla's sample chop groove and at other times remind you of Aphex Twin with ambitious synth lines punching at unexpected time signatures. The songs pull influences from every direction possible, yet maintain their own definitive sonic integrity. He lets certain instruments reoccur in a manner that a band would utilize a guitar tone. He incorporates contemporary bassline wobbles without the testosterone-infused formulas of dubstep. The songs heard are a definitive example of ambitious Hip-Hop music in a time where chasing a quick dollar with Top 40 formulas overshadow individuality.
KT is a master with the tension and release of chords. He will reel a listener in with palatable progressions before introducing a dissonant sound to disturb the listener's comfort; only to be brought back to euphoria with a few turn around notes that reintroduce the original tones.
About a year ago, I began incorporating KT into my own live performances having him trigger samples and play keys over my production. His acute ear for dissonance and tension allowed the songs I've redundantly performed for years to shine with a brand new facelift and dimension.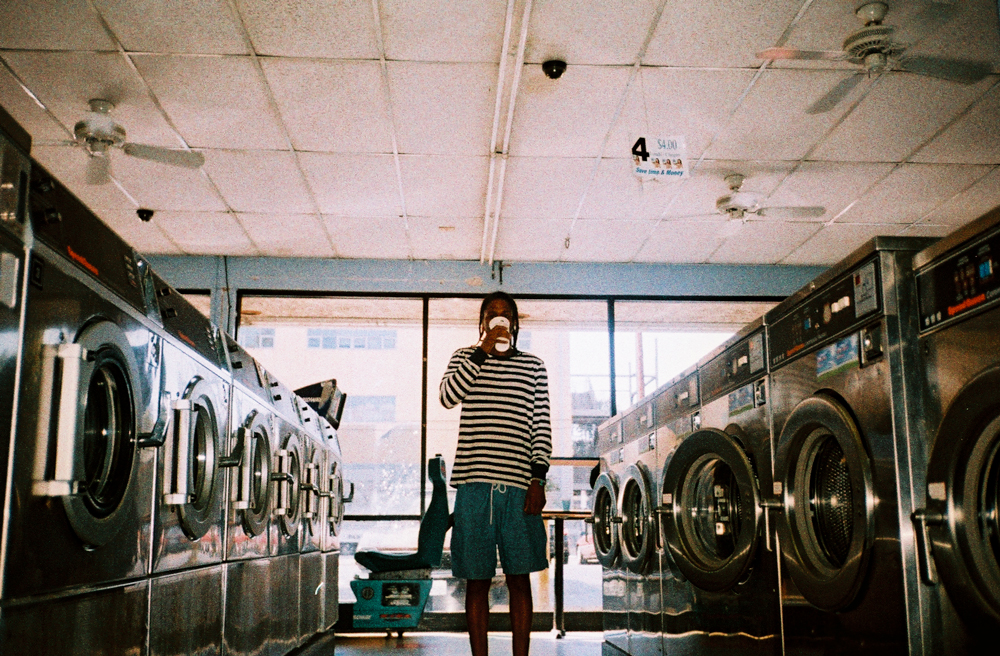 KT and I typically link to work on music about once a week. This past week, before hitting my humble studio we hopped in his car and mobbed to Boyle Heights to shoot some flicks and give the whip a cheap car wash. He drives a Maverick that had trouble starting because of the dreadful heatwave. The inside of his car's dash is lined with loose beat CDs and miscellaneous accessories and trinkets. He's told me stories of Los Angeles females neglecting him of attention until they witnessed his car.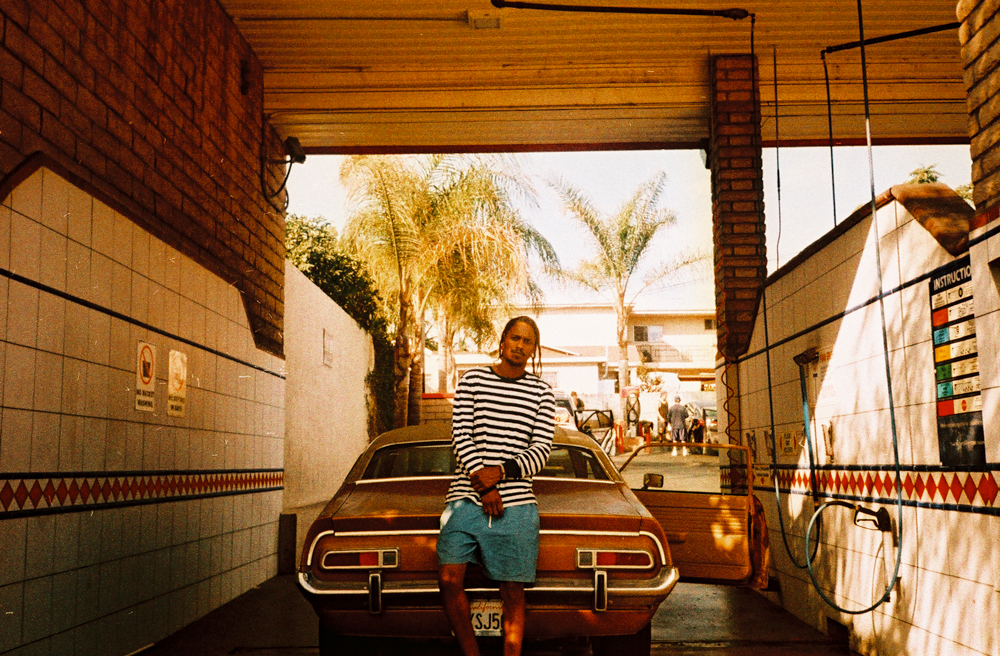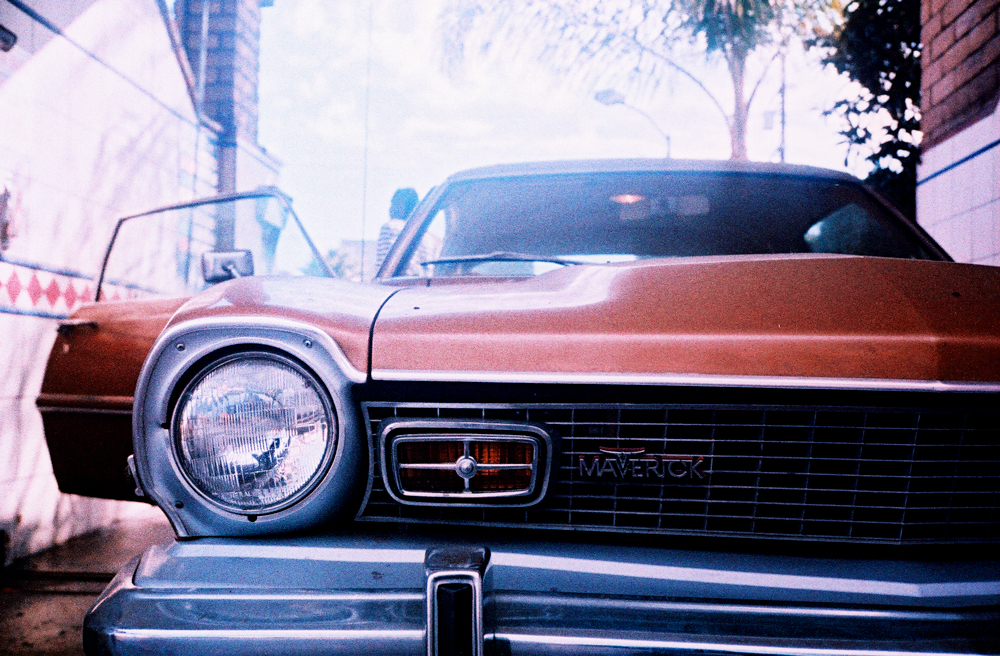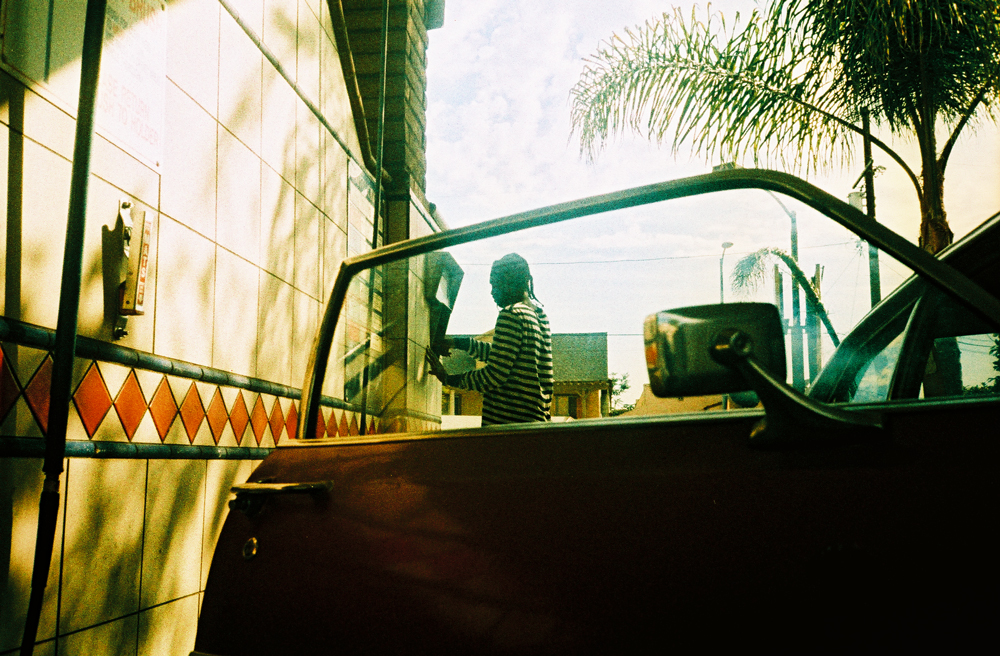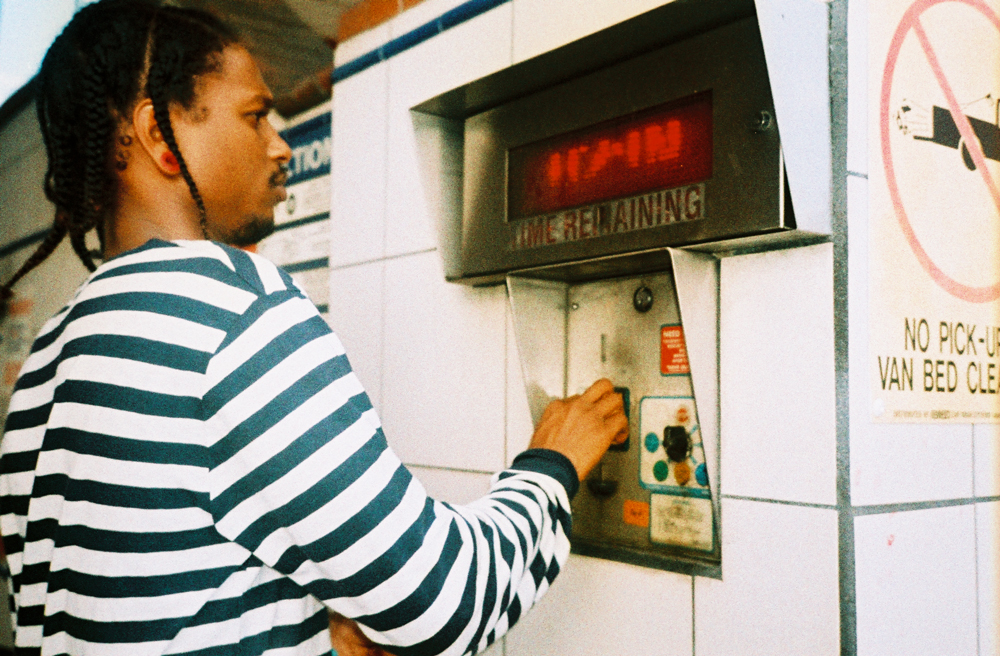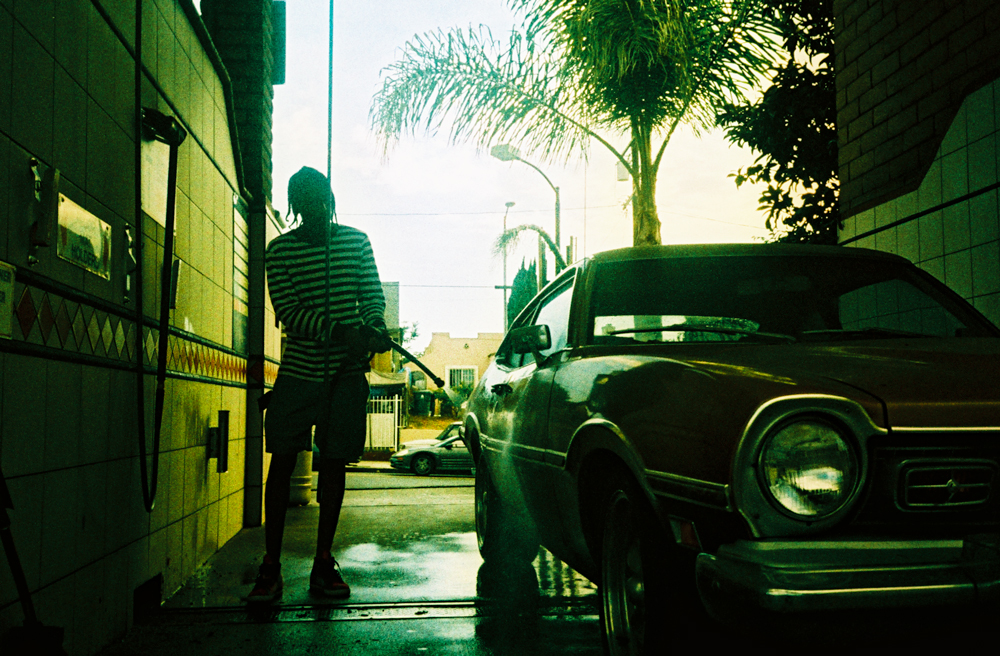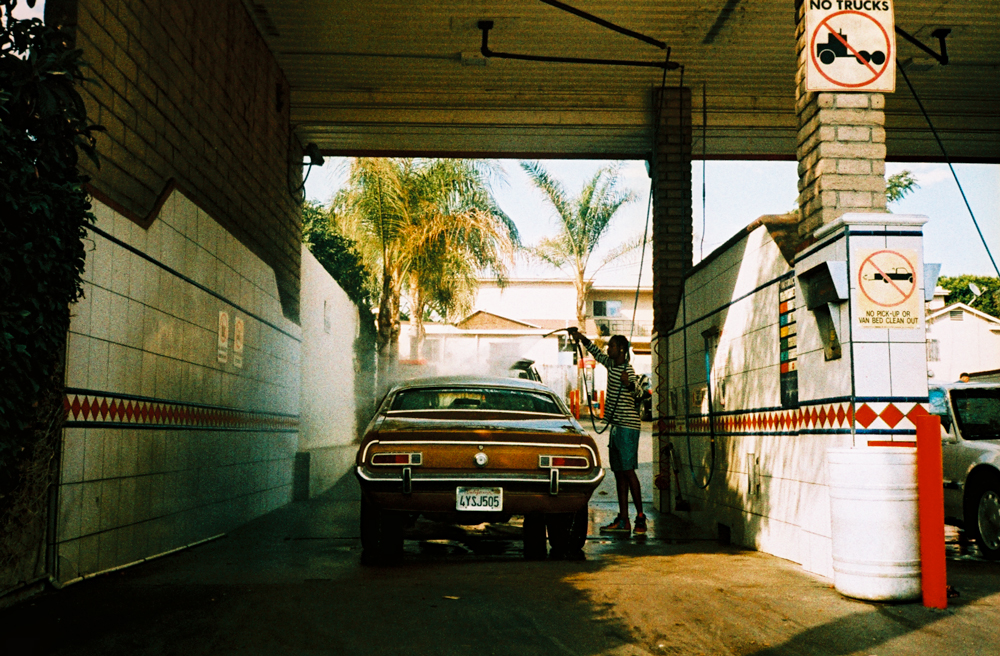 On the way back to my crib, we listened to his favorite radio station, KCRW 89.9. A song unknown by both of us came on with a '70s psych rock feel. The song went unnoticed from the speakers of the Maverick until a twisted organ melody creeped in over the major chords of the song. KT turned his radio up to a level that distorted his speakers and got ecstatic over the dispiriting organ jingle.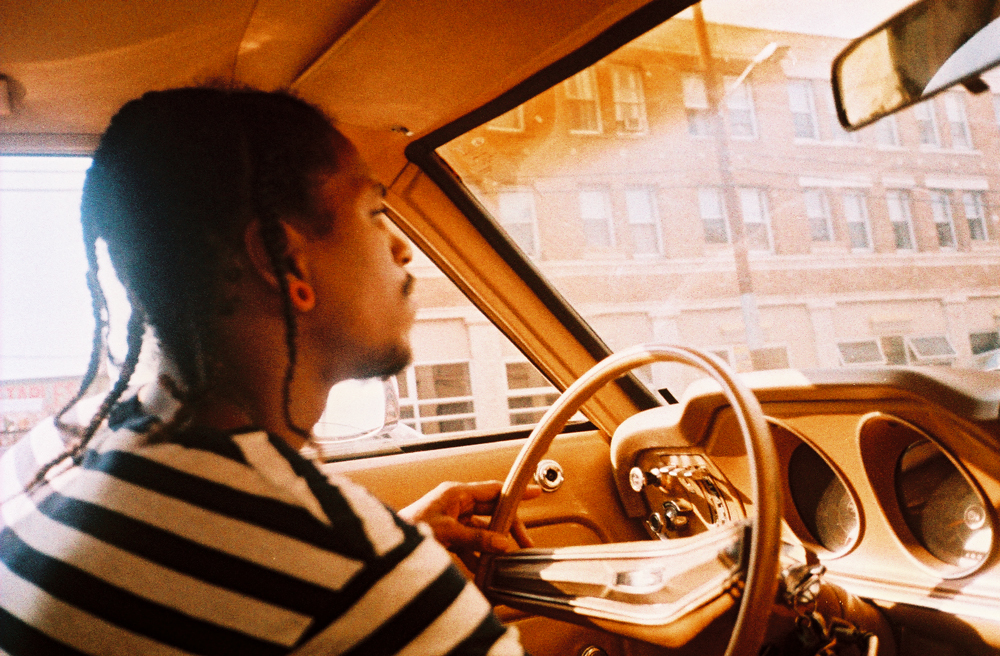 Even with all the usage of tension, disturbance, and unfamiliar electronic soundscapes, KT the Terrible's music is very human. The compositions heard feel as if they were not made with an algorithmic approach, but instead by hands on a keyboard that pay attention to the unexpected. His music takes multiple listens for ultimate understanding. He embodies the innovation of the LA beat scene that I fell in love with before moving to this city – yet refuses to succumb to the methods that prove to work for others. In a city full of rappers and producers looping trap drums and 3 note bass lines; KT the Terrible shines with his own story through sounds unheard.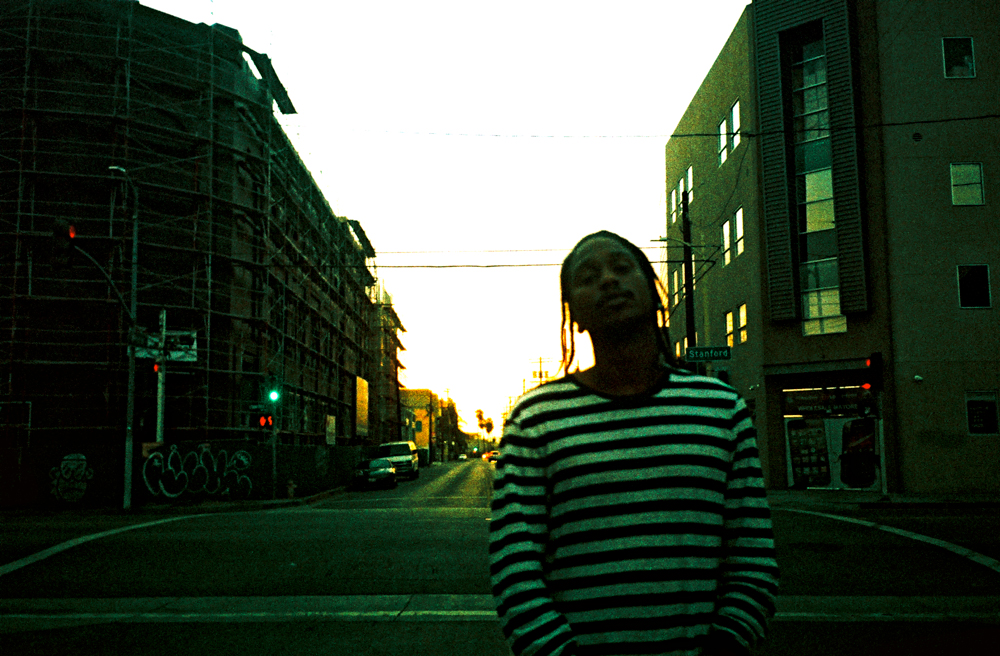 Peep a live rehearsal video of KT the Terrible and I performing an aged song of ours, "Inspired By December."
ALSO… Enjoy 12 exclusive KT the Terrible instrumentals titled, "The Terrible (Recipe For Disaster)" made specifically for this blog post.
::
Follow KT the Terrible on Soundcloud HERE. Follow KT the Terrible on Twitter HERE. Follow KT the Terrible on Instagram HERE.