24-year-old LA native Greg Saldate, who makes cinematic electronic music and beats under the name Crem'e, tells me that responses to his upcoming debut album Close Up have differed drastically. One person will say it's lush and positive, ideal for cruising with the windows down, and the next will say it's dark and ominous, better for ruminating in solitude. The title, Greg explains, reflects that the album is meant to be a close up—of him, but also of the listener. "Maybe they can look themselves in the mirror," he says. I think of Anaïs Nin's famous quote: "We don't see things as they are, we see them as we are."
When I first listen to Close Up, it's Sunday morning and sunlight is pouring in through my windows and the album feels light and airy. The next day, I re-listen. Mondays are a dark day for me. Accordingly, the album feels heavy, sad. When I ask Greg how he envisions his album to be listened to, he says: "If you listen with open ears and in an honest way, that's the only prerequisite I have for it."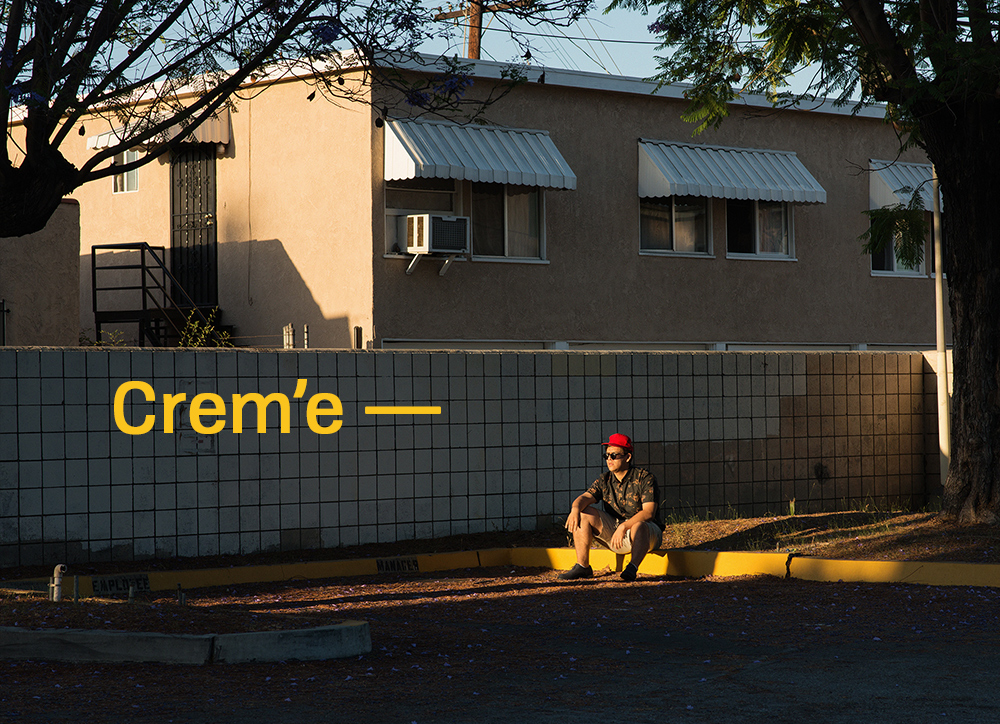 Greg tells me that Close Up was "made out of necessity." Its creation was a method of emotional preservation following the death of his mother four years ago. When his mother passed away, Greg was studying journalism and playing baseball at East LA Community College. But he quickly became numb and depressed, losing interest in everything that once mattered to him. He left school and stopped playing sports. His father put their family in counseling, but Greg didn't take it seriously. "I was always the person in the sessions being an asshole," he remembers. Unwilling to confront the loss of his mother, Greg began drinking heavily and treating his body poorly. He soon hit a point where a lifestyle change was the only viable option, so Greg redirected his focus into his music. This was what allowed him to feel and, ultimately, heal. He says of the 3-year process of making the album: "It's like getting rid of a scar and then feeling naked without it."
Premiere of "Keep On," off Crem'e's debut Close Up, out August 26 on Alpha Pup Records.
I meet up with Greg on a Sunday afternoon at a café in Highland Park, just down the street from the Stones Throw offices where Greg used to intern. He immediately admits that this is his first interview. He has been on the other side—he used to be a sports writer for a bilingual community paper in Pomona—this is his first time as a subject. But Greg is a natural. At the café, he's joined by his childhood friend and filmmaker, Steve Day, and Alpha Pup Records manager, Jake Jenkins. Greg speaks with ease about his debut album despite the somber events that surrounded it. He and Steve tell me about an abstract video they have planned for the track, "Edith," which premiered 2 weeks ago on Passion of the Weiss.
"It has no narrative," Steve says. "It's just emotions, no plot."
"Just like the album," Greg notes. The boys are conceptually on the same page; they're also writing partners, and recently finished a script for a short film. Both are influenced by foreign art house films that employ experimental narratives over traditional plotlines. All of the imagery associated with Close Up is from Krzystof Kieslowski's 1991 film The Double Life of Veronique, an evocative release which Greg names, along with Austrian director Götz Spielmann's Revanche and Terrence Malick's Tree of Life, as his favorite films of all time. Although Greg later tells me he prefers Disney original movies—in particular, Brink—over French New Wave any day. This same eclectic melding of influences animates Close Up.
Growing up, Greg was both a self-described "hip-hop backpacker head"—the name "Crem'e" derives from a Guru lyric ("Cream of the crop, the crème de la crème")—and a fan of psychedelic and world music. Taking notes from internships at Alpha Pup and Stones Throw, Greg melds hip-hop and jazz in a way characteristic of LA beat music. ("The simplest way to consider this music," Pitchfork wrote of the genre, "is as a specifically SoCal take on IDM, using hip-hop, R&B, and jazz as a base and root influence.")
Close Up is sonically different from anything Crem'e had made before—mainly beats for others to rap on. Growing up in the LA suburb of Alhambra in the 1990s, Greg originally sought out to make beats that sounded like Madlib—"like 90% of the kids in LA," he laughs. While making beats is, for Greg, methodical and technical, on Close Up he took a more experimental and instinctual approach: "I trust my ear and start stroking the brush."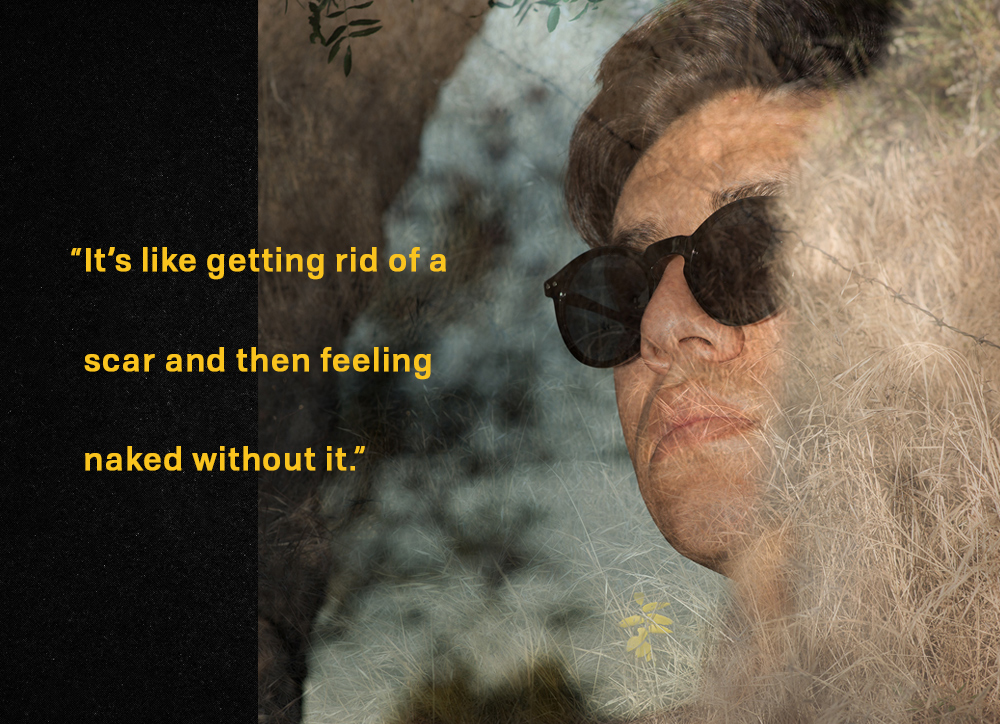 Close Up layers vocals, field recordings (such as tapping a penny on his desk), string instruments (which give it a nostalgic quality), and heavy sampling (Animal Collective's "Fireworks" in "Sorry" strikes me every time, and "Keep On" somehow manages to sample only the reverb). Most remarkable is the young artist's ability to weave wordless, fragmented vocal samples into what sounds like a choir of discordant falsettos. Passion of the Weiss's Evan Gabriel wrote that Greg "seamlessly applies his skills for sampling to a broader mechanism for culling sounds that aren't immediately reminiscent of hip hop," the result evoking "Boards of Canada meets Balam Alab." Given Close Up's atmospheric and cinematic quality, people tell Greg he should compose music for films, and he thinks he might one day score his own.
Greg created most of the album between 3 and 4am; many of the songs were finished as the sun was coming up, which gives even the dark tracks their glimmer of light. Greg doesn't have a favorite song on Close Up because he doesn't see the tracks as distinct from one another. He sees the album more as a collage—suggestive, layered, and textural, striking "a soulful balance of beauty and pain."
When I ask Greg whether he's nervous about the album's upcoming release, he quickly tells me he isn't: "I feel more relieved and appreciative that my debut album is personal to me." He also isn't concerned about critical reception. His overarching motivation, rather, was a "yearning to make something beautiful."
***
Close Up drops on Alpha Pup Records next Friday, August 26, in both vinyl and digital formats (the vinyl is inscribed with his mother's name).
Follow Crem'e on Soundcloud and Twitter @creme2creme.
Photos by Nathanael Turner. Creative by Tom Winslade.