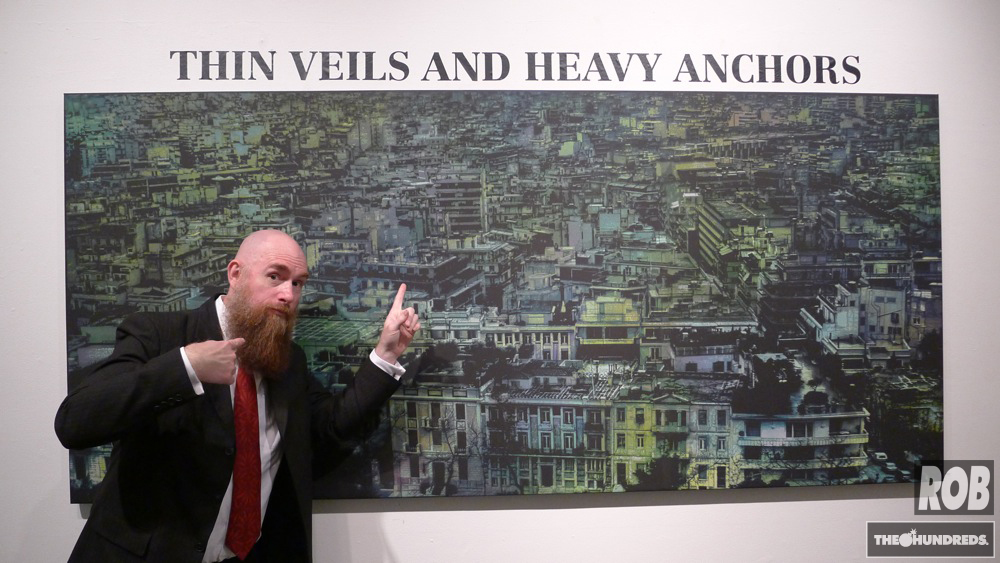 Right now Logan Hicks' first Los Angeles solo show can be seen at 6522 Hollywood BLVD. I first learned of Logan's work back in 2006 when he posted his time lapse videos on the artist catapulting network Myspace. Since then Mr. Hicks has evolved into more than just a hyper stencil cutting savant.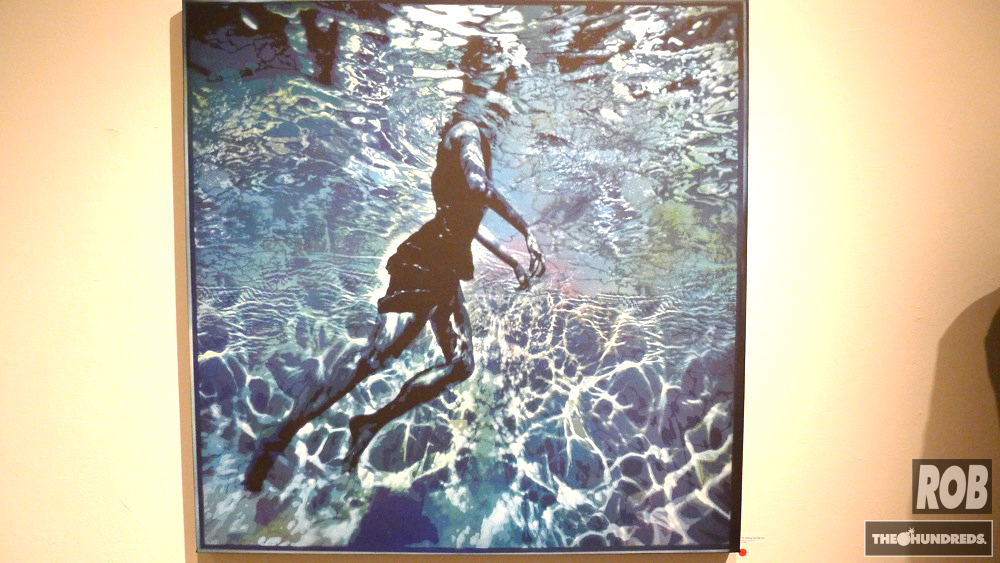 Every color is a new stencil. Every shade. Plus the model has to stay very still while he cuts.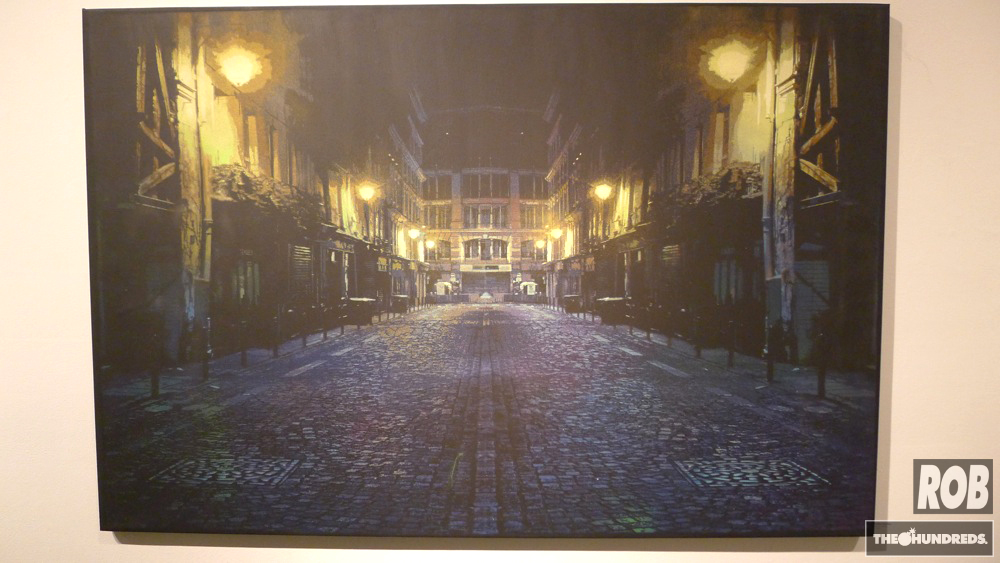 These pieces exemplify Logans self taught style and process. These next photos add new layers and turn stencil art on it's… er… other side?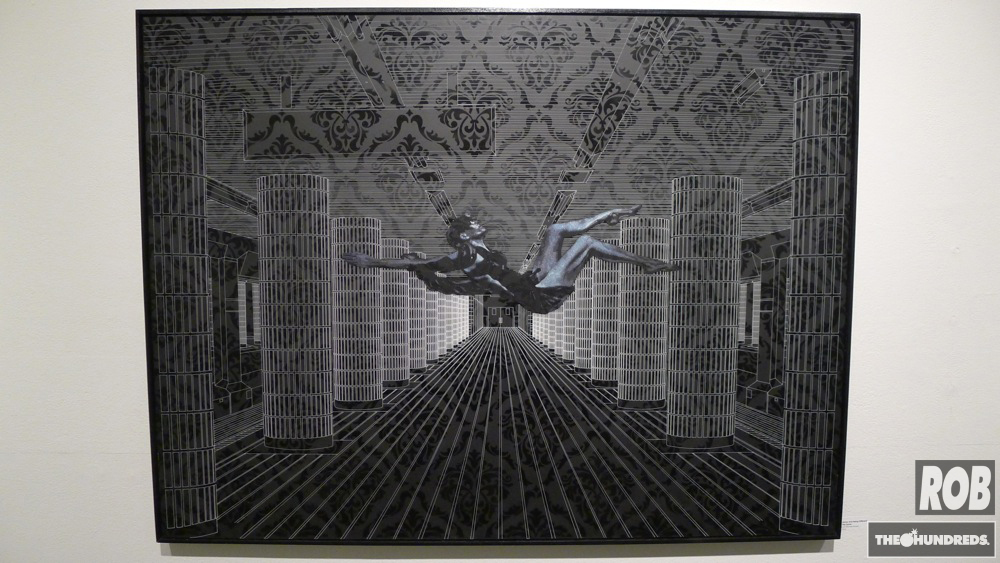 Patterns, live models and interior blueprints carved in different mediums.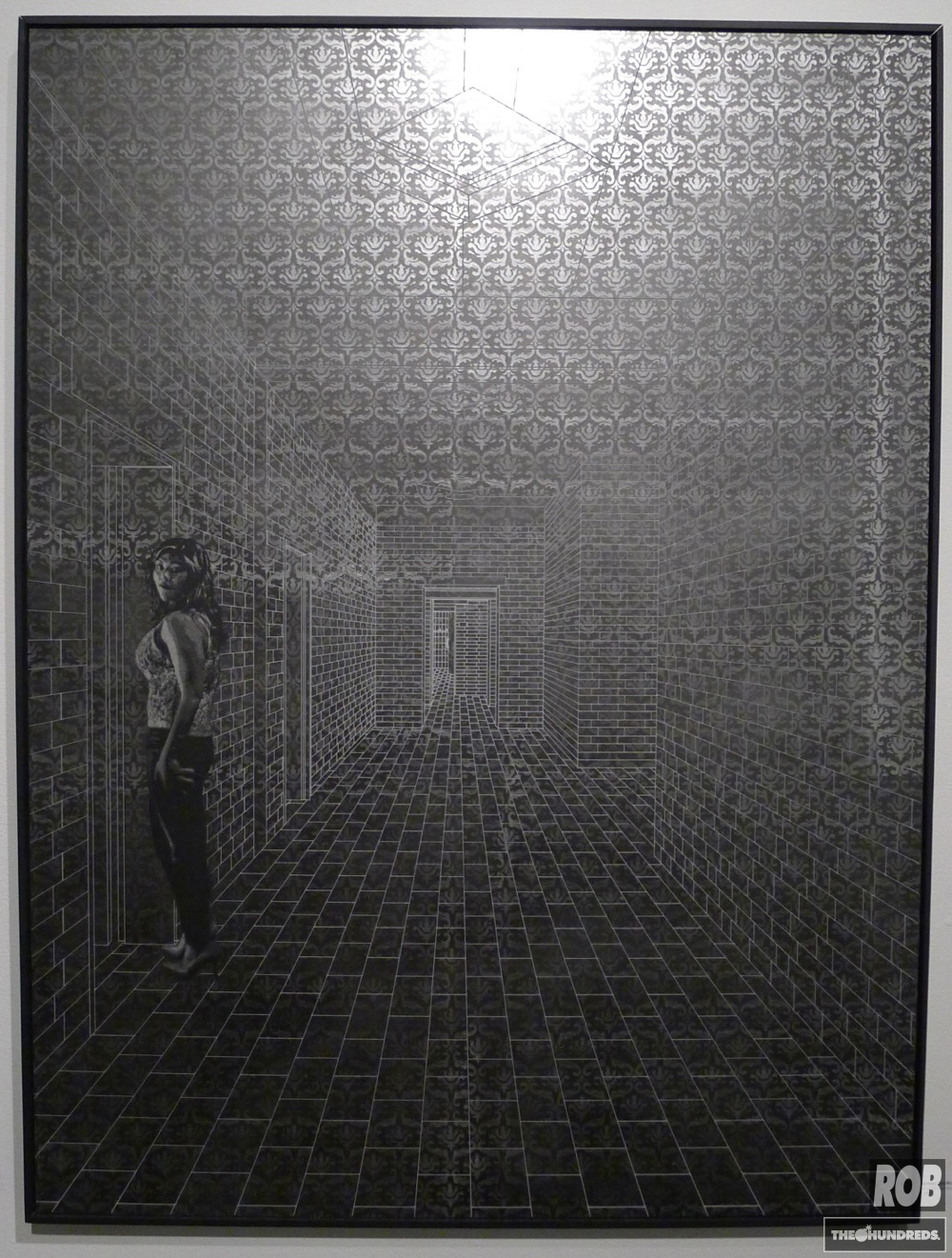 You can almost see the months on the calendar it took to create the computer precision detail… by hand. Ain't nobody got time for that!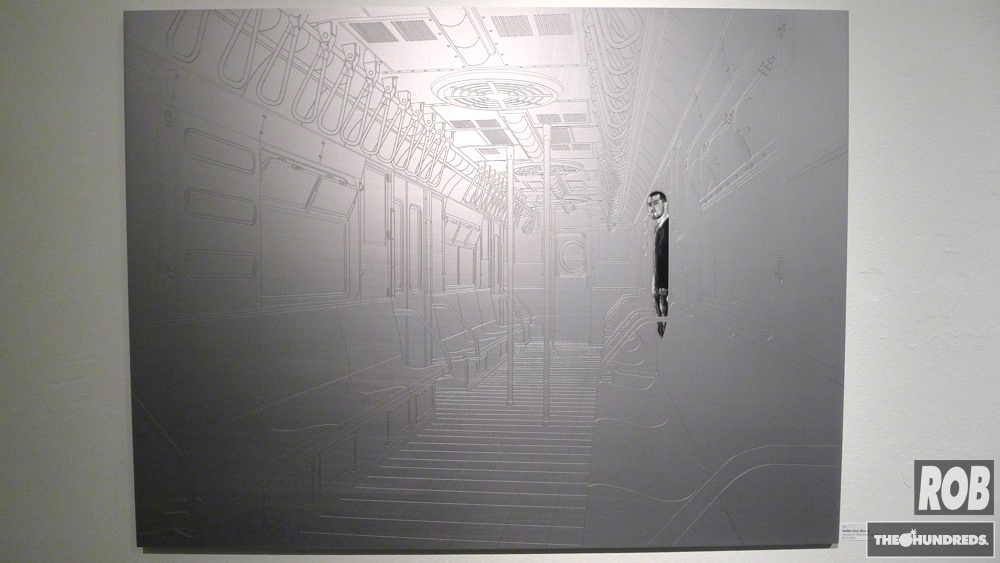 This one is milled out of a solid piece of aluminum. Because it is almost impossible to etch into liquid aluminum.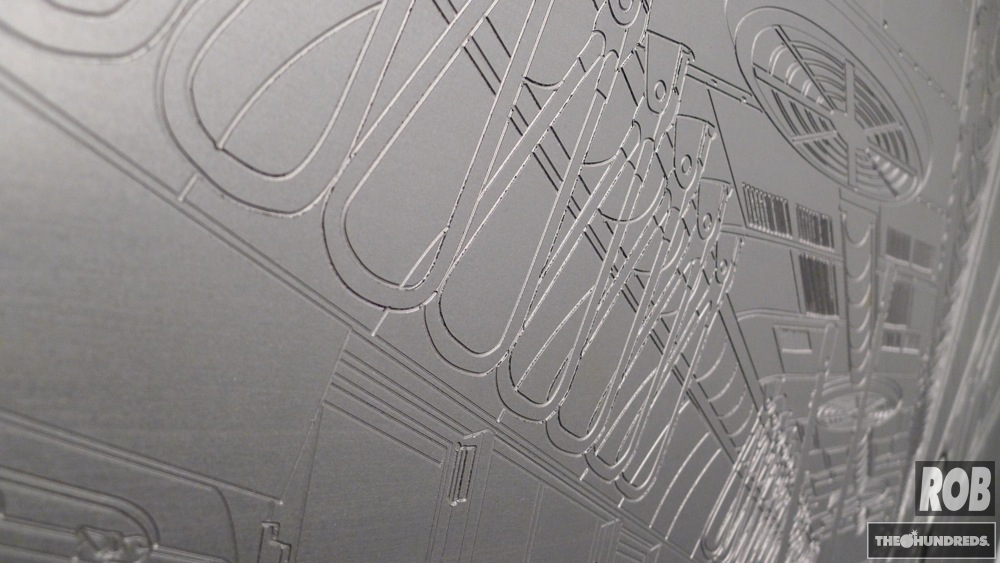 See, I told you.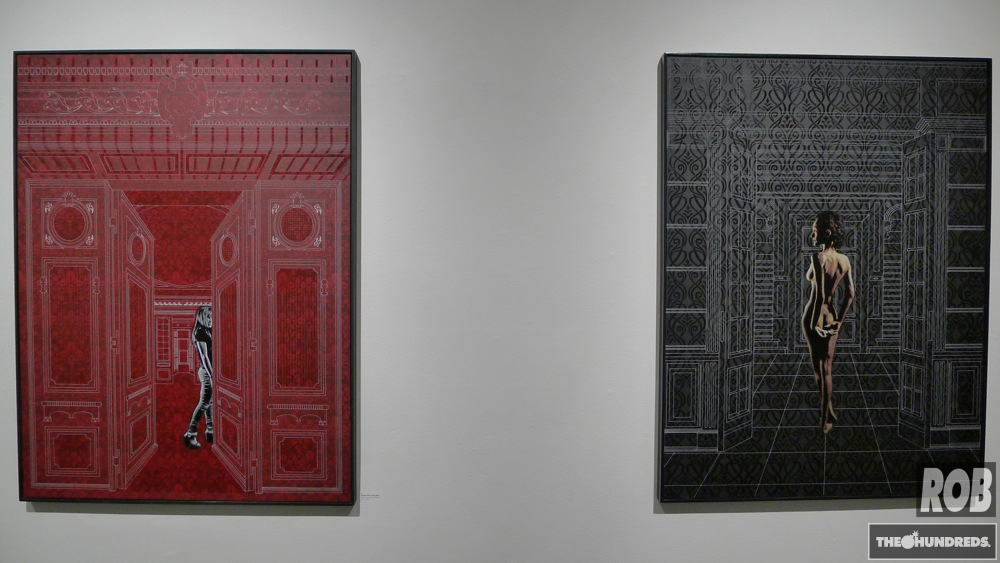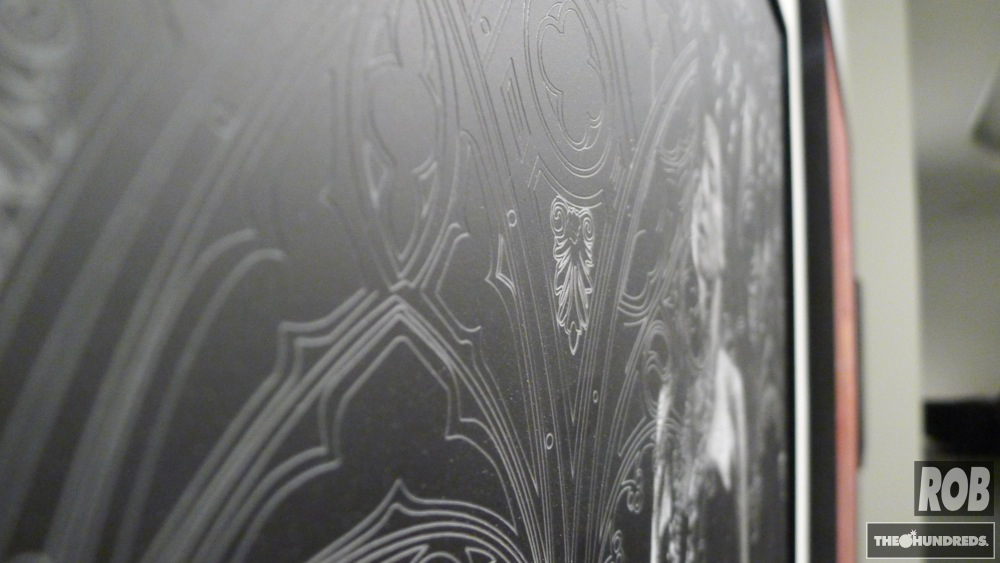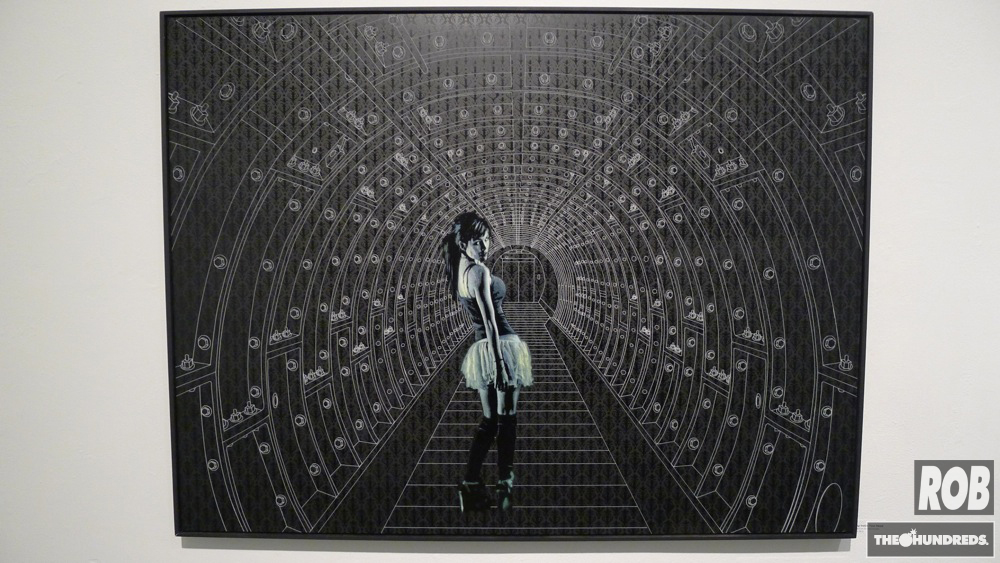 The show is named Thin Veils and Heavy Anchors. I can't attempt to reiterate his definition, he does a much better job HERE.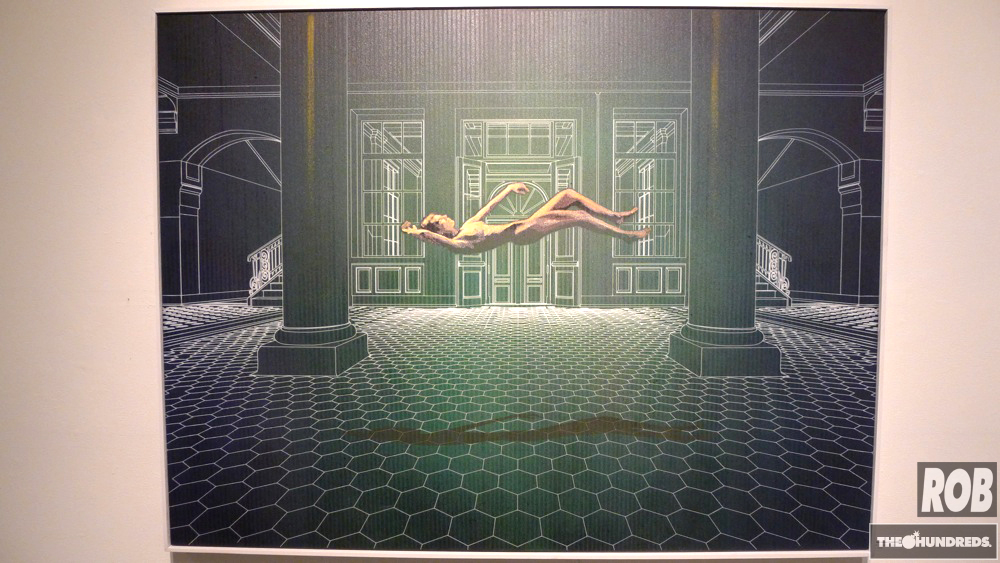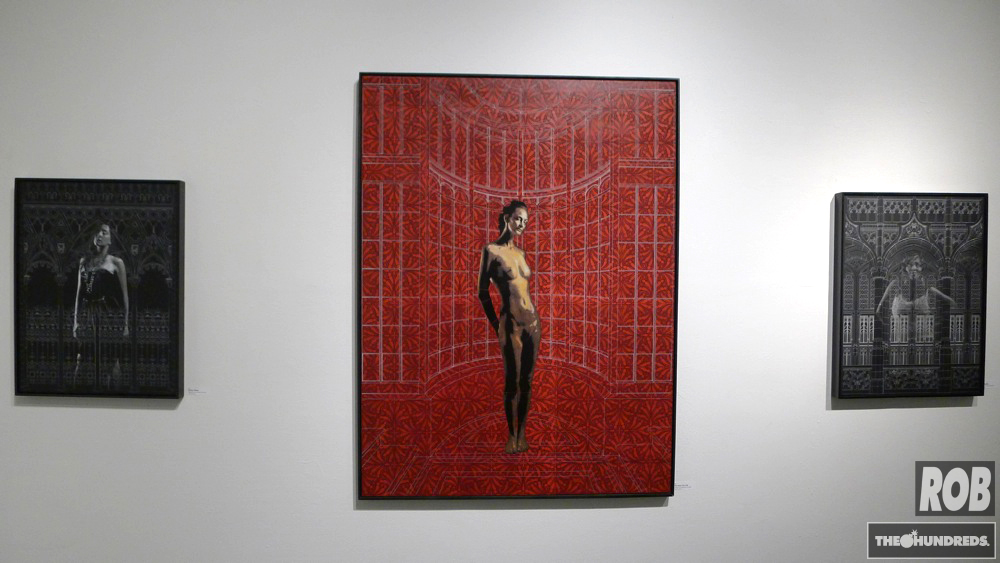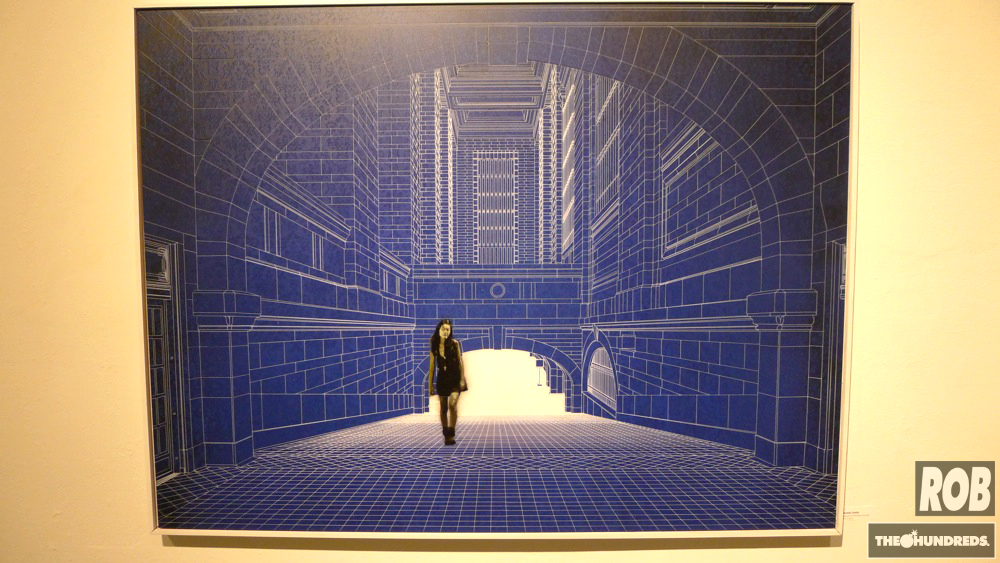 Logan Hicks, established, maintaining, and creating then until forever.