There's a widely-held misconception that no one ever eats in Los Angeles. I'm not quite sure how that one came about. Sometimes I feel like I do nothing but.
To be fair, my job as a travel, culture, and food journalist (coupled with my side hustle as a professional glutton) requires a lot of eating out for, you know, research purposes. This week the workload was particularly intense, given that it involved meals cooked by Roy Choi, Octavio Becerra, and Walter Manzke a.k.a. three of the best chefs in L.A. Tough job, but someone's got to do it etc. etc.
The feasting commenced with a media preview of Roy Choi's new hotspot Pot at The Line hotel, where my date was fellow food obsessive and megababe DJ Sam Duenas aka SoSuperSam. If you like delicious food/Sam's face (personally I'm a big fan of both) then you should be following her on Instagram. And if you like '90s R&B and live in Los Angeles then you should definitely go to her club night, 143, in Highland Park next Wednesday.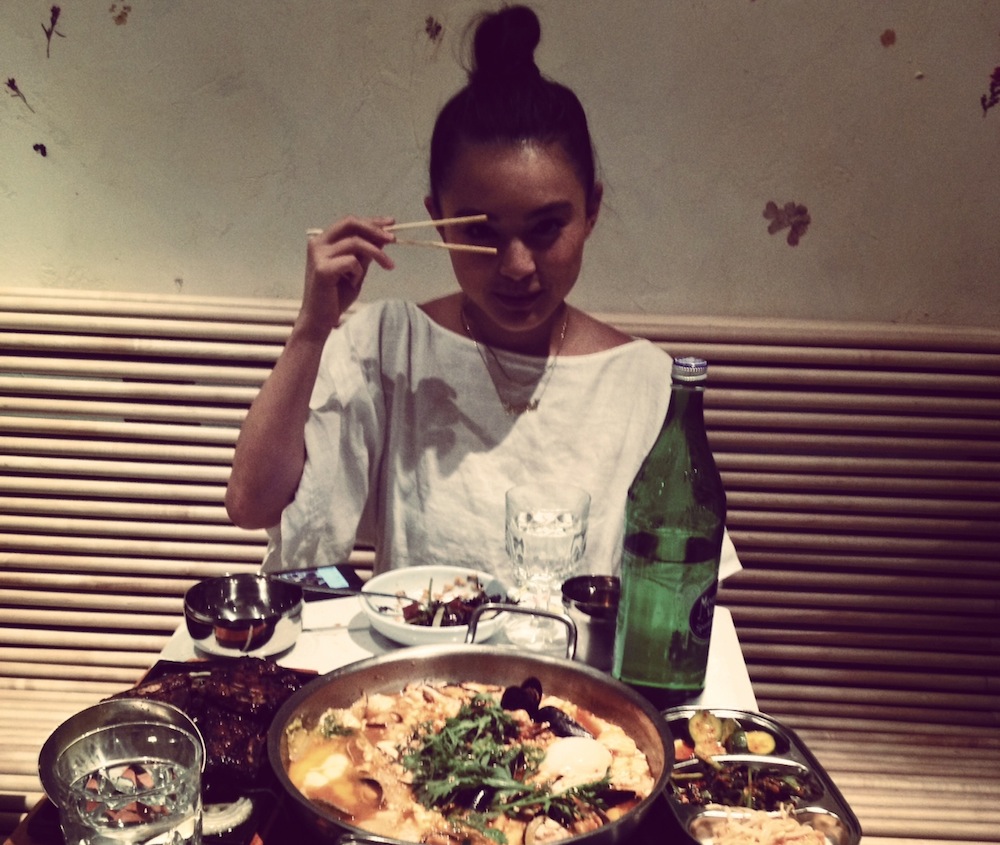 I digress.
We were lucky enough to be able to choose anything we wanted from the menu, so naturally we chose everything (for infinitely better photos, check Luis' rundown over here). That meant a bubbling Jamaal Wilkes Hot Pot with silky tofu, shrimp, and super-tender pork belly. Perfect BBQ Galbi. A crispy potato pancake with a spicy dipping sauce. A light yellow fin poke with edamame and shoyu vinaigrette. And the absurdly decadent Uni Dynamite Rice Bowl. Look how happy I am with my Uni-topped rice. (That's my happy face, trust me).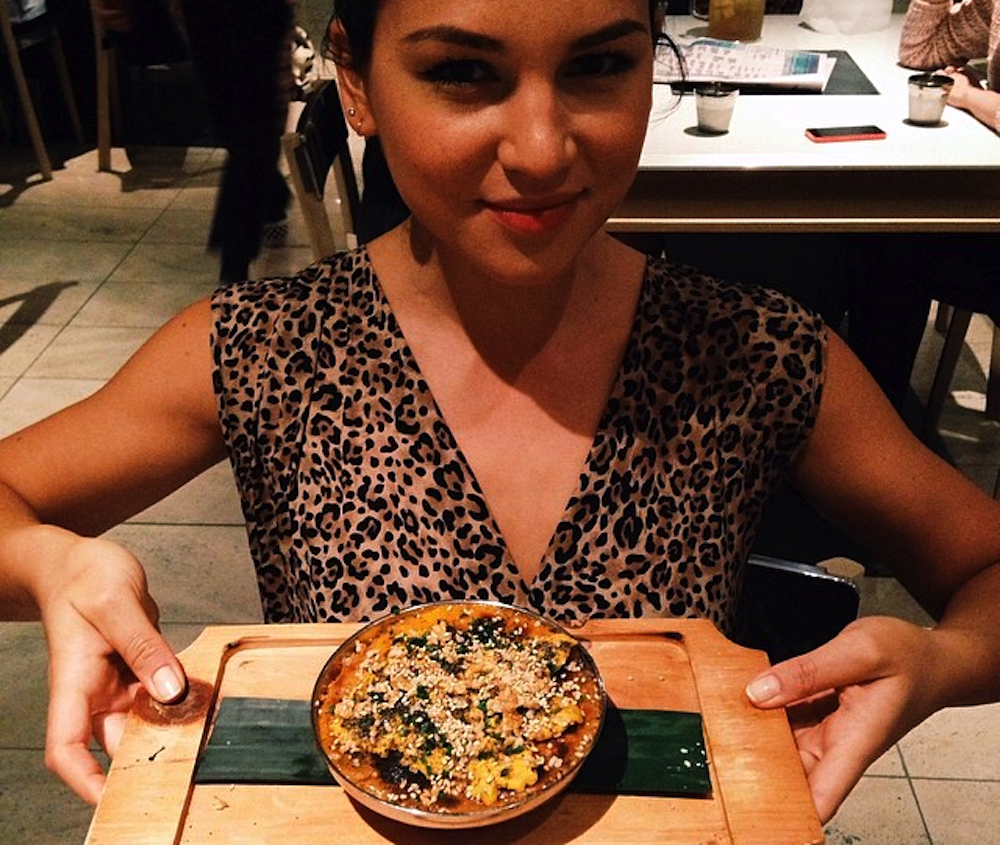 Later the same day (!) it was onto dinner at Red Bull Studios, hosted by indie L.A. label, Innovative Leisure. Chef Octavio Becerra cooked up a six course feast for a small group of Innovative Leisure's friends and media, and like a true professional I wolfed down bruschetta with English peas and ricotta, cauliflower three ways, giant coconut shrimp, and even a goddamn macaroon ice cream sandwich. Sometimes I really impress* myself.
*Disgust.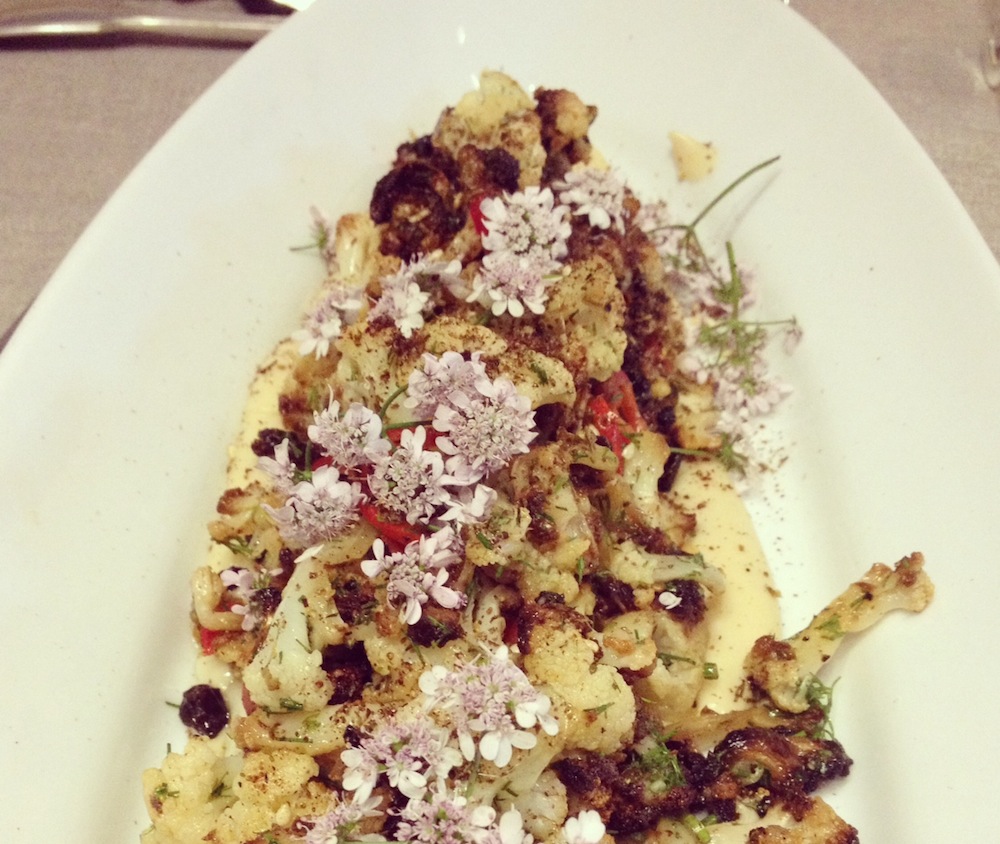 After dinner, fifty of us were treated to a live set from Innovative Leisure's signing BADBADNOTGOOD. These 19-year-olds from Toronto play their instruments like 79-year-old jazz veterans in Harlem, except they're mostly doing trippy covers of your favorite hip hop tracks. They've already worked with Tyler, The Creator and Frank Ocean, and their album III is set to drop (no doubt to considerable acclaim) any day now. Ones to watch, I'd hazard a guess.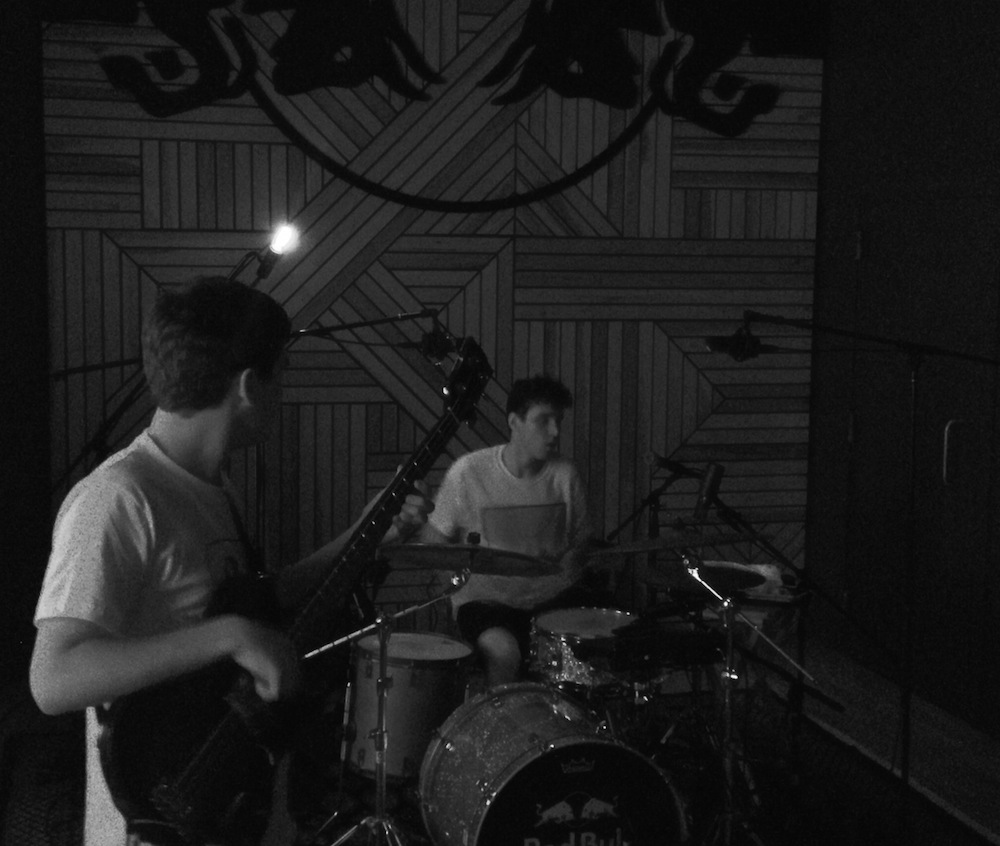 The next evening, dinner was at Republique – a beautiful new restaurant on La Brea, where chef Walter Manzke cooks French bistro classics with a fresh, Cali twist. I'd been salivating at the thought of Manzke's food since interviewing him a few weeks back and I'm glad to report that it exceeded my expectations, and then some. As well as melting nuggets of yellowtail crudo and a perfectly tender grilled octopus salad, we had the best rotisserie chicken I think I've ever eaten and a plate of uni and scrambled eggs on toast. Take a moment to let that one sink in. Obscene.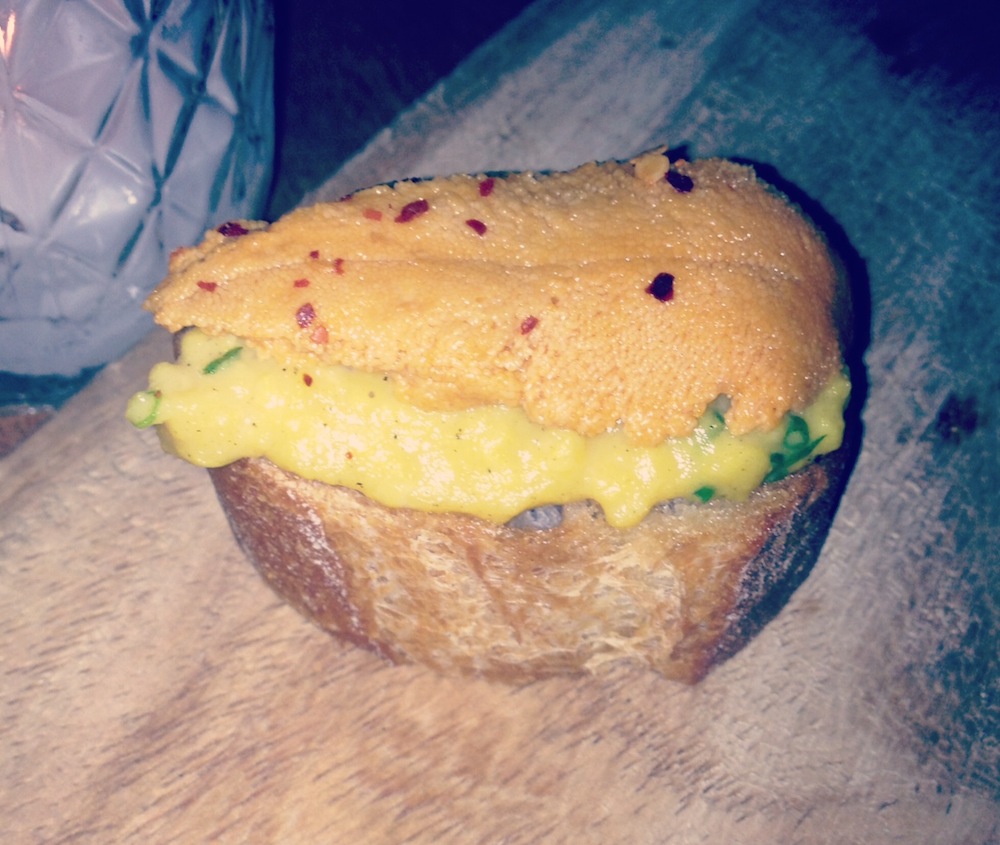 You'd think I'd have lapsed into a food coma by this point, but somehow I mustered up the energy to head (waddle?) over to the Supreme party after dinner, which was being held in celebration of their new skate movie Cherry. All I really wanted to do at this point was lie on my sofa for a long, long time, but I'd heard rumors that Killa Cam would be performing so I forced myself to drive to Hollywood because, you know, Cam'ron. Thankfully Cam came out, the crowd went wild to Dipset Anthem, and we all took many, many Instagrams. And then I went home and vowed to starve myself for a week. Needless to say, that one hasn't quite worked out as planned.