In hip-hop, who your top 5 consists of is just as important as voting Republican or Democrat within a election year. McCain or Obama? Jay Z or Nas? Actually it's more important, let's be real. Having a top 5 means battling your homoerotic male colleagues in the defense of grown men who don't know you exist – for the rest of your life. This involves hours of studying and memorizing the art, the words, the cadence of someone you have to champion everyday when you go out and talk about hip-hop. Or at the very least, till the conversation is over. To be considered a high caliber emcee, Kurupt Young Gotti is a top 5 rapper. This is undisputed.
Don't believe me? Eminem dedicated a whole song talking about the MCs who motivated him and the Philly native, of course, made the list.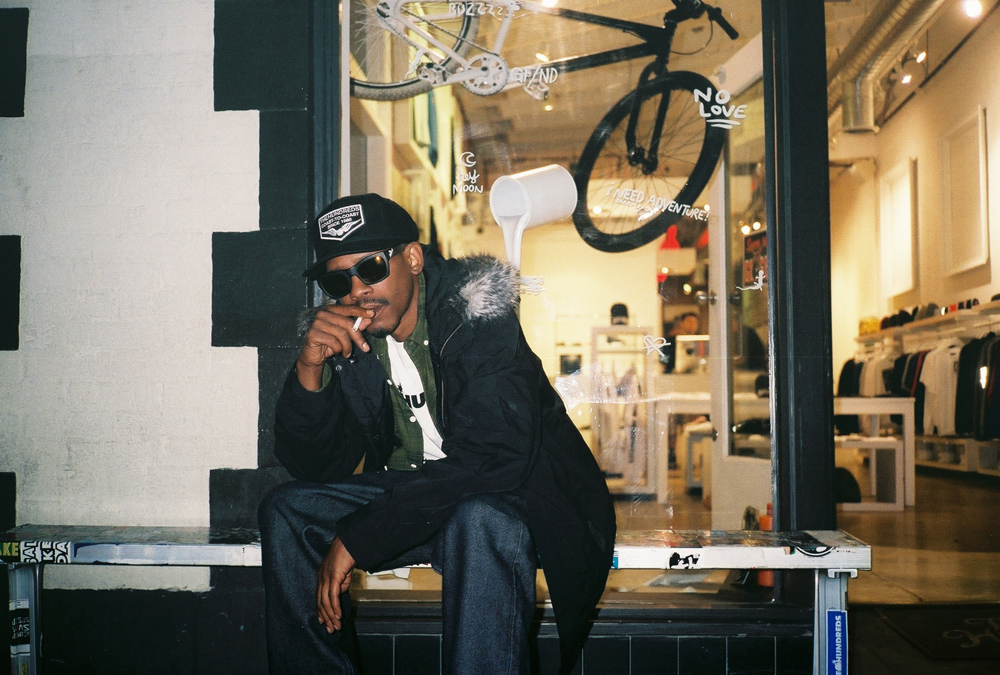 Hip-hop in the '90s, much like basketball, had a much more intense level of competitiveness and aggressiveness than what we are unfortunately exposed to currently. There in and of itself is the reason that hip-hop nostalgia is so prevalent. There was a plethora of marquee artists who, while maybe not attracting the commercial success of other major label artists, definitely were highly respected and critically acclaimed by the community – and more importantly, by their fellow colleagues within the game.
Many hold the opinion that hip-hop culture has definitely devolved from battling your opponents via the booth to snarky remarks transmitted and later deleted via social media. You could really feel the venom in Ice Cube's words when he spit "No Vaseline." You knew DJ Quik was really gunning for MC Eiht's head. Rappers have gone from hating one another's existence and stressing who is better through their work, to now being cast members on minstrel shows such as Love & Hip Hop (yes, we went there).
When I think of Kurupt, I think of Gary Payton – a hometown legend and a humble low-key hero who led championship teams to the finals. Never winning a title, but gaining the widespread respect of all fellow superstars, and the acknowledgement as one of the best to ever compete. Kurupt is that dude. Kendrick Lamar willingly admits to being highly influenced by the maker. Kurupt was a young teenaged battle rapper originally from Philly, who moved to Hawthorne and became a West Coast legend in the battle scene. Afterwards, he met with a young Snoop Dogg, and in the process became a member of the critically acclaimed group Dogg Pound and a top tier artist on Suge Knight's Death Row Records.
20 years after the debut of Dogg Food, we sat down with the lyrical assassin at The Hundreds Santa Monica as he reassessed his position in the history of hip-hop, his time on Death Row, the media driven East Coast-West Coast beef, his origin story, and the maturity that comes from being a veteran within an ever-changing hip-hop landscape.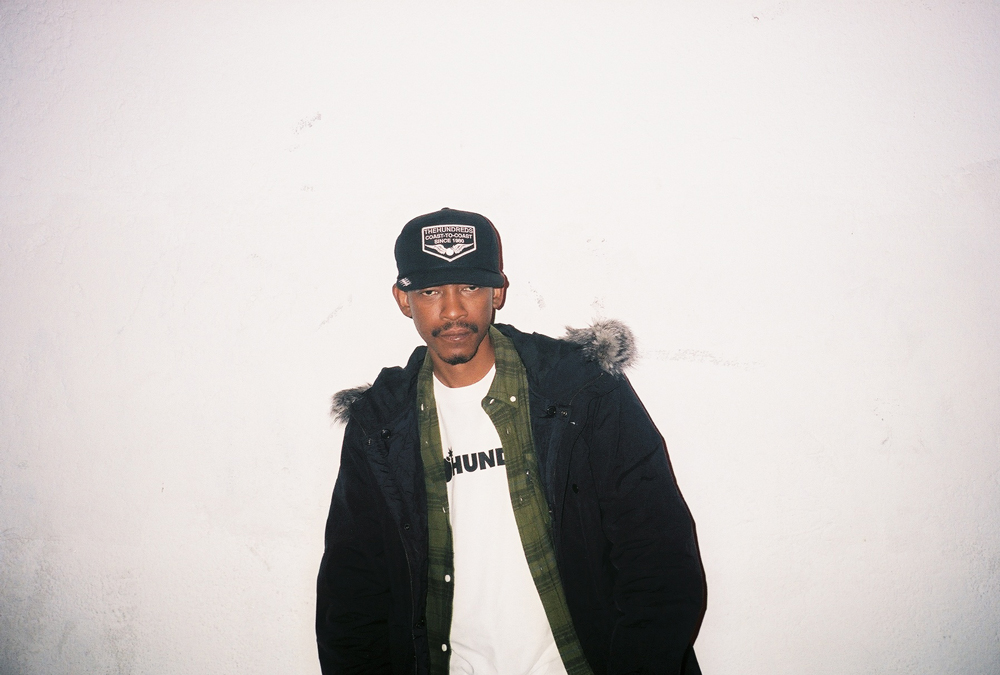 SENAY KENFE: You were talking about how as time goes by, you reconcile yourself with a lot of your former adversaries. [You dropped] one of the top ten diss tracks in hip-hop I would say. Looking back on that track, do you see it as being one of those big moments in hip-hop?
Definitely a big moment.
It was already past the whole East Coast, West Coast thing.
What's crazy is, is that a lot of people think that Pac started the East Coast West Coast war; New York, New York send off. It's me, Snoop, and Daz [Dillinger] who set it off with an East Coast feel – the West Coast was coming at the heels. It created what the media called the East Coast West Coast war. Then Pac came home. When we dropped off, it was '95 and Pac came home in '95. We shut down the Dog Food album on concentrate on All Eyez on Me.
So we was already in the controversy of the East Coast West Coast war. And that's one of the reasons why, on that record, calling out names made it a thing to say that, "I said it. Nobody else." So it would not be included in this faulty media extravaganza of a fake war.
"THE WHOLE EAST COAST WEST COAST WAR WAS ENTIRELY MEDIA-DRIVEN… THE MEDIA REALLY INFLUENCES THE STREETS AND PEOPLE."
Being someone that has obviously lived through and survived controversies that were a result of that time, would you agree that it was primarily media-driven? This whole conceptual war between East Coast rappers and West Coast rappers?
It was totally media-driven. The whole East Coast West Coast war was entirely media-driven and people joined aboard. The media really influences the streets and people. They believe what they see and they believe what they hear. So the media painted the picture like it was about these particular coasts against each other and everybody just joined in.
I was always puzzled by it because I felt like you had a relationship with Pac as an individual and as an artist. And I feel like it was really telling of you and him and Daz to do that one track off All Eyez on Me, "Got My Mind Made Up," which famously features the three of you with Method Man.
It was originally made for the Dogg Pound album. When it was time to bring all the records to the table, Daz couldn't find it. [Laughs] "I can't find this motherfucker." I picked Method Man and Red Man up personally and took them to Daz's house. We smoked out, Rage was in there. Rage is one of the originals – me, Rage, Daz, Method Man, Red Man, and Inspectah Deck. We picked up Inspectah Deck, Red, and Meth from the – what do you call it? Shit. That one. Picked him up from there, took him to Daz's – he lived off of Silverlake then. Rage was in there and we made, "Got My Mind Made up." Rage wanted to use her verse for a new album, Necessary Roughness.
So we took Rage off and replaced her with Pac because Pac came home. And after we dropped Dogg Food Daz finally found the record. The Death Row way was whoever's album it was time for, everybody contributes. They give their best records or biggest songs for that album. So it was Pac's turn and Daz found, "Got My Mind Made Up," took it to Pac, and it was over.
Hear Kurupt's part at 1:53 in.
That has to be one of the best posse cuts of all time. I think the way it's sequenced too, with Daz staring it, then Pac, and you being the center point between, "What is this West Coast sound?" into, "What is this, East Coast rappers?" And you killed it.
Method Man came up with the chorus, "I got my mind made up, come on, get it, get into it, get on in, let it ride." He came up with the chorus and I finally heard the original record that he got it from. I finally heard that during, at least, the middle of this year. Never heard it before, I thought it was original. I heard it rolling down the street and the motherfucker came on Sirius Radio on the radio station I've been listening to. It just came on and I was like, "Wait a minute! Oh, shit! Dayum! Is that where he got this from?" It was banging, I said, "Damn, go ahead Meth." That was good.
Weren't you to be featured on Pac's collaboration with Buckshot and Boot Camp Clik?
Mother fucking right. Goddamn, One Nation. Yes sir. That's my killer too, Buckshot.
You always seem to be famously in the mix of one of those fan-driven, "When will this come out?" Perfect example would be The Horsemen. Can you talk about how that relationship was built between you and Ras Kass?
Oh, man, just a bunch of murderers. Dirty ass dogs. Getting together, having fun, loving the mic. That's all The Horsemen is, we just ain't for play, we about the mic. So you know, we all decided to get together, that was my squad – Canabus, Ras, Killah Priest – that was my squad. We decided to get together and put together one of these LPs.
So you were one of the first major artists to leave Death Row and you left to run your own label, Antra. How did that relationship build with you and A&M?
It was great. John McClane is the man and he gave me an opportunity to have my own lane business-wise, not just musically. He supported me and he pushed me 100% and that was a beautiful time.
Right, and that's when the Kuruption! album came out and you had an amazing video for "Ask Yourself a Question. "I heard that that track was late and you guys flew a plane to deliver the track.
Gotta do it.
That's true? That's not urban legend?
Totally. Yes, indeed. We were doing it pretty big then, and I mean hey, it's Dr. Dre man! Everybody would fly a plane to get a Dr. Dre record on their shit, I know that much. I would've walked to the motherfucker. He is the Doctor.
Oh, okay. You were stunting in that video for "We Can Freak It."
I got the whole concept from Michael Jackson and Paul McCartney. "Say, say, say, say what you want." That's why I had the clothes like I did. So I wanted to throw a little bit of that touch in there. I was feeling myself, I can't lie. [Laughs].
Around that time when you were post-Death Row, is that when you started getting into your whole film career? How did that come about?
My son's mother – rest in peace – Natina Reed from Blaque, she brought the film game to my table. She just did a movie called Bring It On. And she was with William Morris and she took me to her agent. I was like, "I can't do this shit," she was like, "Come on." She took me to the agent and introduced me to her and the agent was obsessed with me. She sent me on meetings and I just started cracking them one by one by one by one. One, two, three. First three films they brought to my table I cracked easily.
The whole acting thing I learned from Pac. Pac is the one who taught me the whole acting game because I never went to class for it but he said, "Hey, this is what you have to do. Enjoy yourself and make the character you. Change the language if you feel better about it." He told me so many different things. So I already had it in me and then Natina took me to the people who could allow me to be involved.
So Antra was a good platform for you to showcase your own particular music. You have the Kuruption! album and then you had Tha Streetz Iz a Mutha, which I would like to say is a hood classic.
Thank you very much.
I'm from Long Beach and I remember being in Louis Burger and they played it in the burger stand as they were greasing it down and stuff.
The burger stand? That's crazy. Shows you the evolution of hip-hop in general.
"PAC IS THE ONE WHO TAUGHT ME THE WHOLE ACTING GAME."
Why do you say that?
Because I'm from the original background of hip-hop, I'm from Philly. So I don't even know when hip-hop hit the West Coast because I've been rapping since I was eight and I'm a '72 baby. So in 1980 was when I started rappin, but I knew of hip-hop since I was 6 because my cousin Skippy G; Fred.
Skippy G was the first rapper I ever knew – my cousin Fred – Jerome.
From Germantown. I did my research.
Indeed, indeed, good man. He was just so fly and shot with it and that's what made me want to rap. Back then, that's when Maestro, I think Kurtis Blow, and rappers like that were in effect. Then 1980 was when I started writing my own shit. First rap I ever wrote I still remember to this day. "Rapping, tapping, zippity zapping all the way down the street. Rocking to the beat." That's the first rap I ever wrote in my life.
And that's all I ever wrote was that because after that I freestyled. All I need was that to set me off, "Rapping, tapping, zippity zapping all the way down the street. Rocking to the beat. I rock this way, I rock that way, I get all my money every day." All I need was that to set me off and that I wrote, the rest I freestyled. That's where my freestyle skills came from because I would just freestyle everything.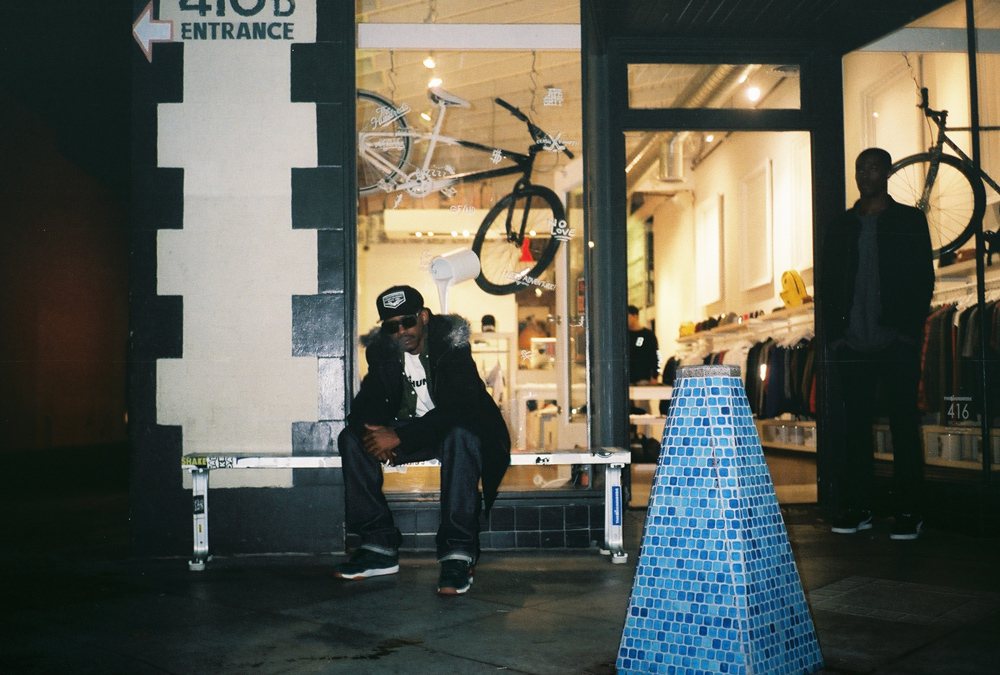 When did you conceptually make up the name Kurupt?
My homeboy Mental, rest in peace, from the IVCs, he gave me my name Kurupt. Came up with a group – Kurupt, Chaos, and Chainsaw. Chainsaw was our DJ, his name was Chaos, and he said, "You're going to be Kurupt." I'm like, "Damn. Okay, I like it." I kept the K because I always had the K in my rap name. First they called me Kid, then I changed it to K.I.D., which was King in Destruction. Then I changed to K-Rock, that's when I moved to California. Then he gave me Kurupt.
What is your creative process like when you work on music?
The beat tells me everything. The music is the key. Mm-hmm.
On the outside, people want to figure out, "How did they conceptualize, how did they come up with this record?"
The beat.
"DRE TAUGHT ME HOW TO MAKE SONGS, THEY TAUGHT ME HOW TO MAKE RECORDS. BEFORE THEM, I JUST WANTED BODY COUNTS. MORE MICS FOR MY MANTLE."
"I was reading this book and then" –
You read the book, you go inside, and then you'll hear a beat. "You know what, I got the perfect thing. I just read a book and this is bringing that out of me." But no I ain't read no books. All of my shit was straight to mic. I get in there and as soon as I hear the beat I already know where I'm going. Without the beat, ehhh. With the beat, "Oh, okay. You know what?" Start freestyling a little bit and them bam! "Bring it up." It's over.
Would you say the time that you spent in the studios with Dr. Dre and all them – did they show you how to be in a freestyle battle? As the MC that he was, did they help you in the ways of structure?
Hit the nail right on the head. Before Dr. Dre and all of them all I did was straight destroy MCs. Behead them one by one by one. Snoop and Dr. Dre taught me how to make songs, they taught me how to make records. Before them, I just wanted body counts. More mics for my mantle.
And you collected a lot of them.
You motherfucking skippy. Snoop and Dre are the ones that taught me that it's cool to be fly. [Laughs] "It's all right, Kurupt, to have fun." "What do you mean have fun? I just want to kill people." "You can't kill everybody, Kurupt, Jesus Christ. We talk about bitches and you talk about cutting people from the gut to the top of the head. What the fuck? You can't do that Kurupt. You gotta have fun, rap about things people can relate to. Everybody can't relate to walking on moons and Mars and Jupiter and flying in space without a space shuttle. Come on Kurupt, knock that shit off. We talking about bitches!"
I didn't know how to talk about them bitches man, I was like, "Okay, well I met this bitch, I grabbed a nigguh and broke him into bits and pieces, threw up, ability, agility, and rhymes!" "Ahh no! You ain't making this record Kurupt." "Huh? Wait, wait, wait. Give me fifteen more minutes." I know what they want me to rap like.
"If Kurupt ever gave a fuck about a bitch, I'd always be broke." "Oh, that's it Kurupt!" First one was "Bitches Ain't Shit," that was my first fun record ever. For "Bitches Ain't Shit" I was either in love with somebody or killing somebody.
"Bitch-ass nigga so – when you see the D-O double G sneak creep. I see through you bitch, you can't see me. I see through you oh so clearly."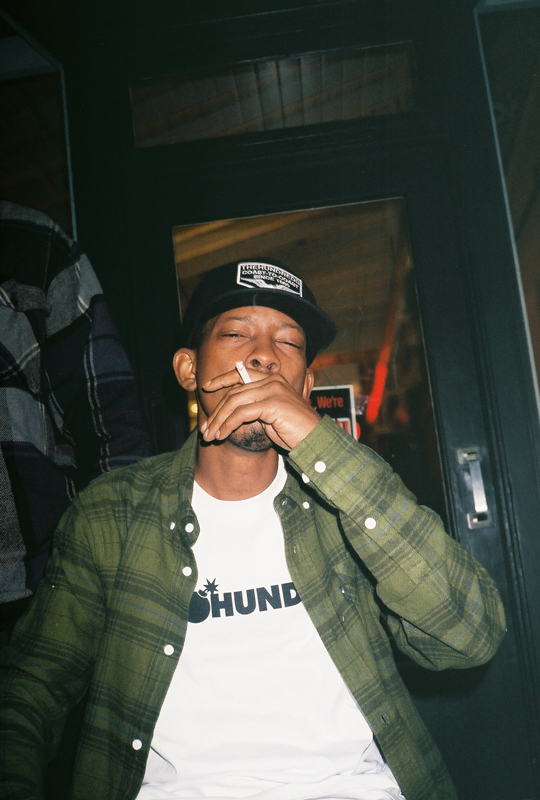 It's going to be the 20th anniversary of Dogg Food next year.
Yes sir. It actually was the 20th anniversary this year. October 31st, indeed.
How do you feel about its place in history?
20th anniversary for Dogg Food, 15th anniversary for Streetz Iz a Mutha. Amazing – it makes a nigga feel real good, the accomplishment of it. These records made an imprint in music history and it just shows you how much God is good.
Can you talk to us about Moon Rocks?
[Switches to serious businessman voice] Of course, I can smoke some too. No, that's just my medicine line, we're legalized. We take care of the dispensaries in California and it's my personal medicine line. Takes care of the people and the patients that have their medical cards to get it from the dispensary that we currently supply. It's good for you.
You got two different strains of it, you got the Kurupt Moon Rocks, the regular one, the Girl Scout Cookies is the base. Then we have the Killer OG Kurupt Moon Rocks where we got OG Kush as the base. So we have the sativa/indica hybrid and then we also have the indica. For those that don't operate machinery, the Killer OG is good. But don't drive too much or operate machinery or heavy objects.
Then we got the sativa/indica hybrid, which is good for people who want to still be able to work and operate machinery and heavy objects. [Laughs]
"I WILL BE IN THE HOSPITAL BED FIGHTING CANCER WITH A MICROPHONE NEXT TO MY BED MAKING RAPS."
It's very popular I would say. At least through what social media tells me. You have a lot of fans of the Moon Rocks.
We're the number one requested medicine in the game across the globe. God is good.
I saw you a couple of weeks ago at the Red Bull Studios. You were there performing with Salva, Freddy Gibbs, Problem . How did that relationship get built with you and Salva?
Fred Mac, my partner, Fred Mac – he came to the table and said, "Well, Kurupt, we're going to step out of the box. I want to introduce you to a whole new world. These guys is good." He brought me to Salva and it's been great ever since.
Also, we saw you at the Fool's Gold Day Off. How was that connection made with you and A-Trak? Because that was amazing to see you.
Fred Mac. Fred Macavelli, he brings it to the table, man. Again, it was the same type of synopsis, "I'm going to take you out of your box. I'm going to take you to a different place, I'm going to introduce you to a different world." And I'm open to all of that right there. If it makes sense, I'm rolling. He introduced me to that world as well. Once I get there I create my own situation and relationship with the people because we're there to work and I'm a worker bee.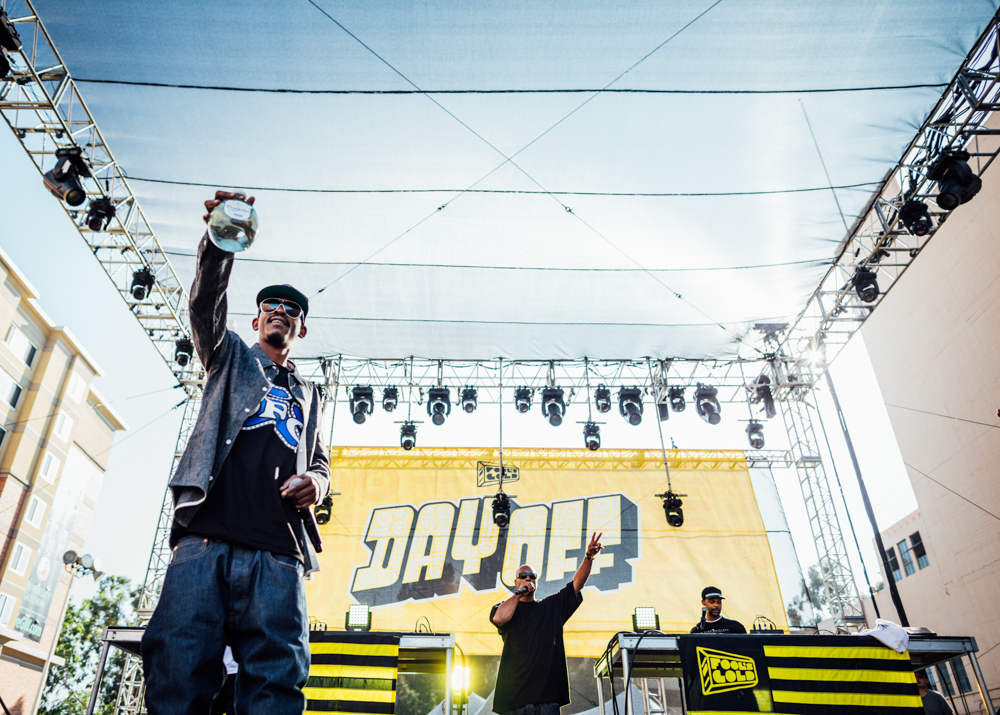 Read my coverage of Fool's Gold Day Off on TheHundreds.com here.
Is it always interesting to you when you find yourself in circles or worlds like that that are very far removed from the West Coast rap world or the hip-hop world in general? You find people who are fans of yours you wouldn't expect. Have there ever been people where you're surprised?
Oh, totally, every last one. Blows me away every time. They tell you how much they like your music and it's just crazy that they say that to me coming from where I came from – all the way from Philly to get to California and actually make it in this business. The way I look at Rakim, because that was my idol, that's who created my whole style was following Rakim's lead on the mic. To have people talk about me like I talk about Rakim is epic and very appreciated.
Has there ever been any heroes of yours or people you look up to as artists who are saying, "Yo, I like what you're doing," even as you were coming up? Or even being a grown man now have still said, "I've always enjoyed what you brought to hip-hop?"
Every single one, it's crazy, indeed. One of the greatest ones was Biggie. When Biggie got on Rap City – or was it MTV? It was either MTV Raps or it was BET Rap City – one of them Biggie said I was the greatest freestyler he's ever seen. That was epic.
How do you feel today, in 2014, about where you are in hip-hop?
I love it and I'm never going to stop. I will be in the hospital bed fighting cancer with a microphone right next to my bed making raps.
You are still creating too, isn't there a new Dogg Pound coming out?
New Dogg Pound album, we just dropped a new Dogg Pound mixtape called That's my Work Vol. 5. And I'm finna release a new mixtape, Kurupt's Moon Rocks: To the Moon and Back Vol. 1. Then I'm working also on my new album that Organized Noize is producing. I'm going there in January, to Atlanta, to work on it with Organize Noize and Big Boi from Outkast.
Then the Dogg Pound actual album – me, Daz, and Snoop – that Superfly is putting together.
Do you know what it's going to be called?
That's a good one, not at all. None of them. We're going to get together and make the magic. We've been working on a Dogg Pound movie, that's going to be called Ain't No Fun.
We're also finna to be working on our next album, me and DJ Quik.
Then you're going to be touring in Europe. Is there anything you want to end on? Thank you, by the way, for letting me do this interview.
Thanks for having me a part, it's very appreciated. But no, just come check me out man, @Kurupt_Gotti for my Instagram and Twitter. Understand me and come check out your boy, man, I'm always active, I always got something new and exciting to show ya'll. Any dispensaries out there, man, come and get some of these Kurupt's Moon Rocks, they good for your mind, body, and soul. Your patients will enjoy and come back they will, understand me? And just come check me out and the events that I be at, come there, it's going to be a good time. Get ready for these new projects and movies and film I'm doing. Me and Sarah J Parker got hooked up and we're finna really put together some real good classic television shows and films. So it's really going down. This is how we do it.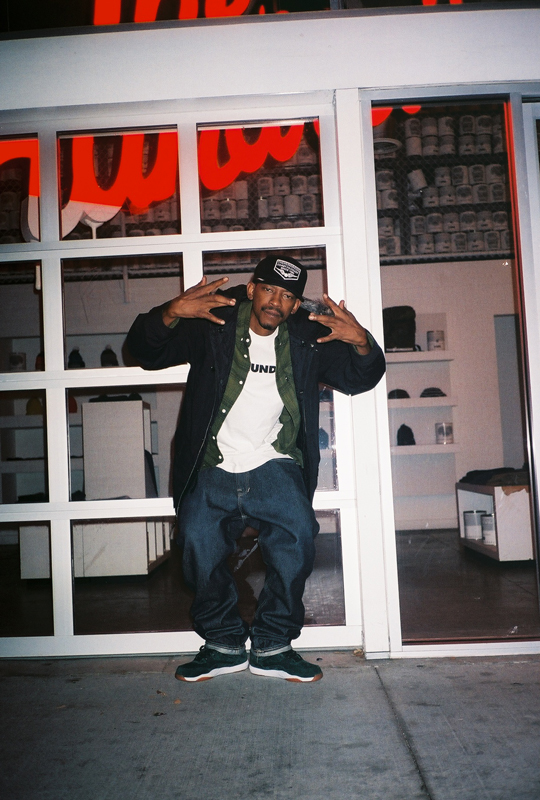 ::