This piece is part of a series where Vito and Alina interview + shoot some of LA's most notorious food trucks. Check out our previous digs on Coolhaus and Grill 'Em All.
The idea for Komodo began during 2009's Great Recession when three of the founders got laid off from their jobs working at the same hotel. The team of brothers Erwin (chef) and Eric Tjahyadi, Mike Seong, and Thomas Choi all pooled together their savings and credit cards and invested in a food truck. Mike rented an apartment whose garage was makeshift-converted into an industry-standard prep kitchen that Eric recalls "looked like a scene from Dexter." Mike says, "If we were gonna do something, we were gonna do it legit. 100% legit." They soon became part of the second wave that rolled through with trucks like Coolhaus, Eggslut, and Frysmith after what Komodo calls the "food truck renaissance," spearheaded by Roy Choi's Kogi Korean BBQ truck. Recently named among Refinery 29's top 10 LA food trucks, Komodo is now flourishing with two brick and mortar locations on Pico/Robertson and in Venice Beach.
Komodo's flavor profile hails out of East LA where Chef Erwin and his brother Eric grew up with their Indonesian family in a 3 bedroom apartment with 20 other people. Eric says, "We literally started from the bottom and I think it made us humble and kept our heads to the ground." Erwin picked up a distinctly diverse palette from the Mexican food in the area, his father's Indonesian simple cooking, and from working at Georges at the Cove, where he adopted equal parts French and Californian influences. "There's something easy about his cooking... it's not overly contrived," Eric notes. "I think that's the whole thing about Komodo. We think, 'How do we simplify things that are good? Even when we approached our brick and mortar, we didn't want it to be fuzzy, we didn't want it to be precious." They intended for Komodo to feel casual and approachable, yet elevated – a democratic medium for sophisticated fusion dishes with a taste that people could easily understand. "I think we're just a product of the recession economy – that whole mentality of you can get the benefit of both worlds."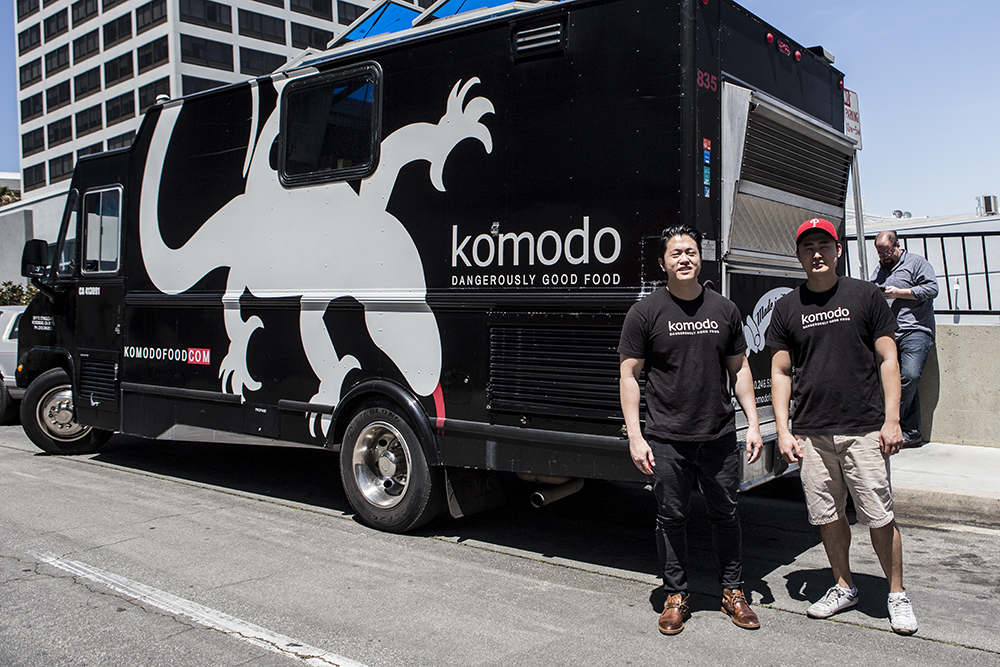 Eric and Mike with the Komodo truck posted up near LAX.
What's next? "People love us for the sauces that we do," says Eric. Among these sauces are fusion aiolis, hot chili paste, and a specialty jalapeño aioli that's a blend of 26 different ingredients. Chef Erwin is creating a special menu item for the end of the month (RED) campaign's EAT (RED). DRINK (RED). SAVE LIVES project – Komodo's (RED) taco will be a beer battered Alaskan cod taco with chipotle sour cream and pickled onions on a red corn tortilla. "We're so proud to be a part of this… It's not everyday that we have an opportunity to come together with other prestigious food organizations for such an amazing and worthy cause – rallying together to '86' AIDS." On their biggest learning experience in growing the company, Eric says, "I think having a business gives you a perspective on being human. We complement each other… At the end of the day, that's actually the biggest growth and development [with Komodo]. That unconditional trust that we have on each other. I consider these guys my brothers."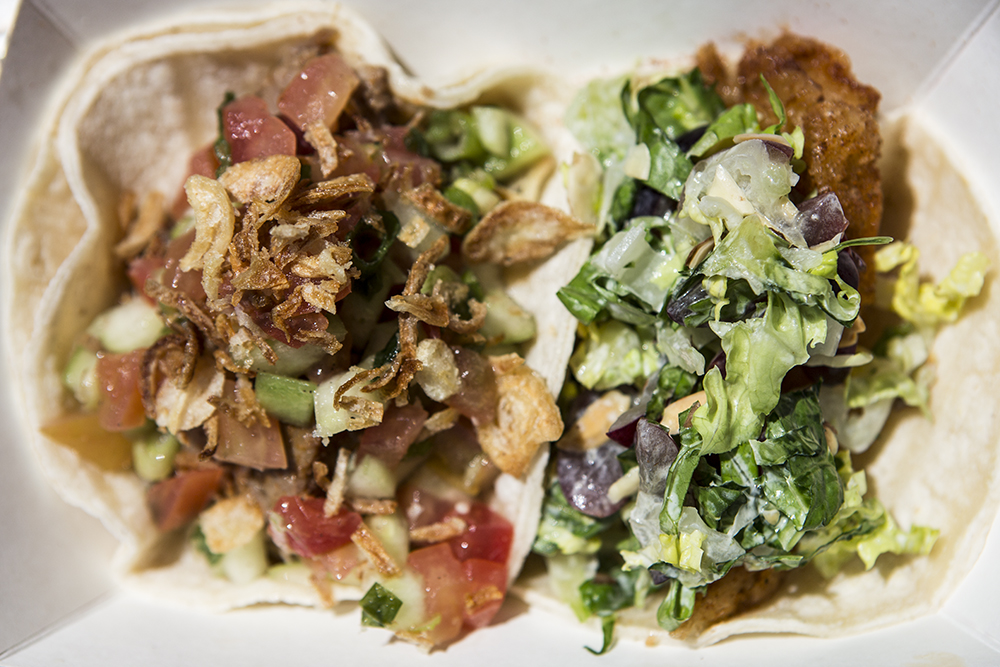 Java and Fish & Grapes Tacos.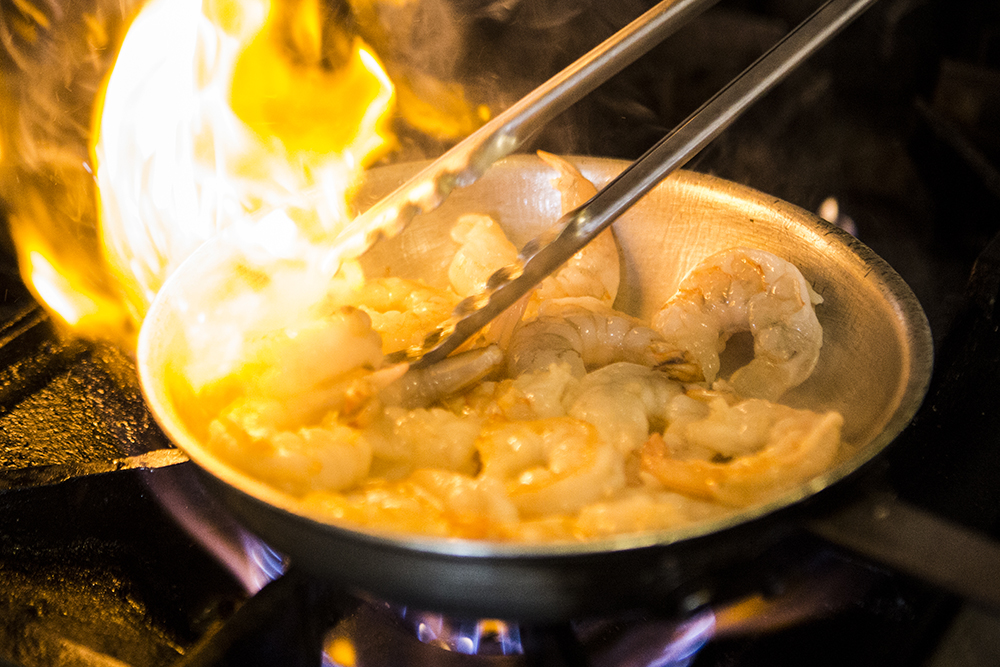 Making Gambas Al Ajillo Shrimp.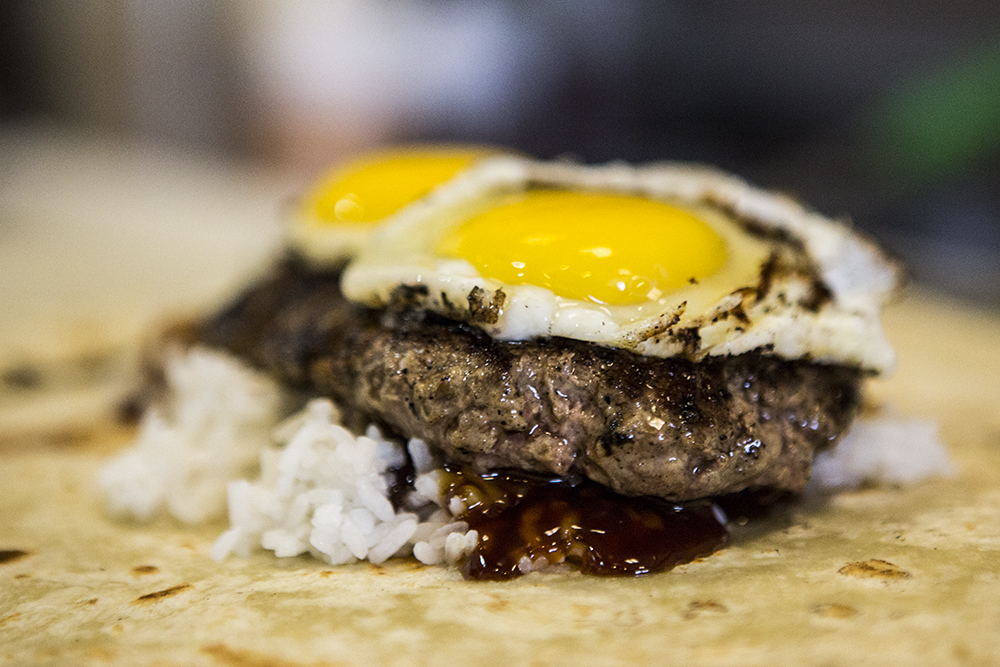 Loco Modo burrito – a Komodo-fied version of the Hawaiian classic Loco Moco.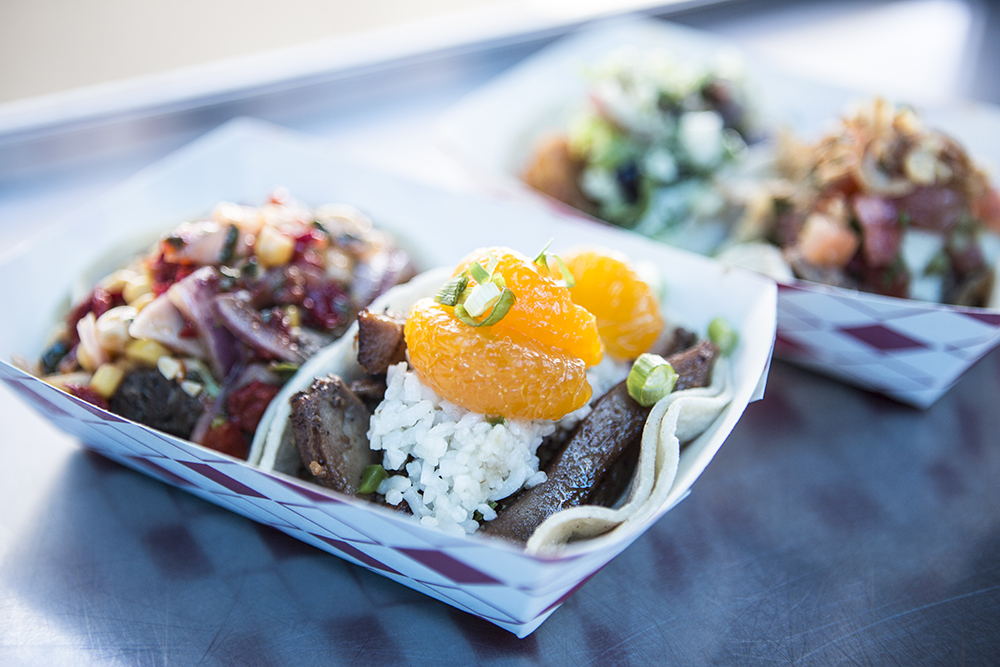 Asian Marinated Chicken taco.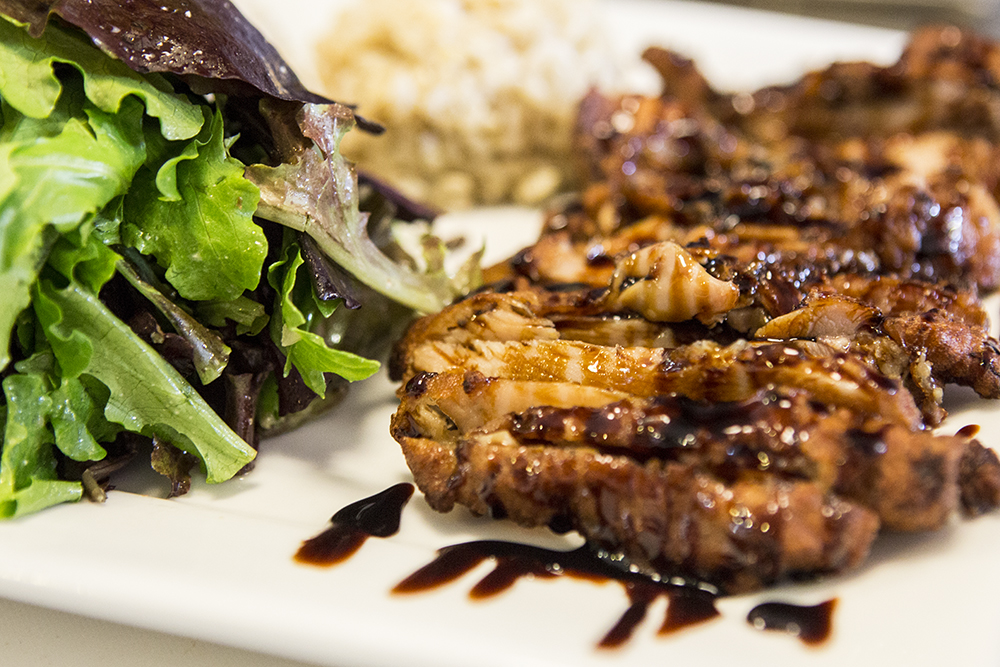 Mochiko Fried Chicken.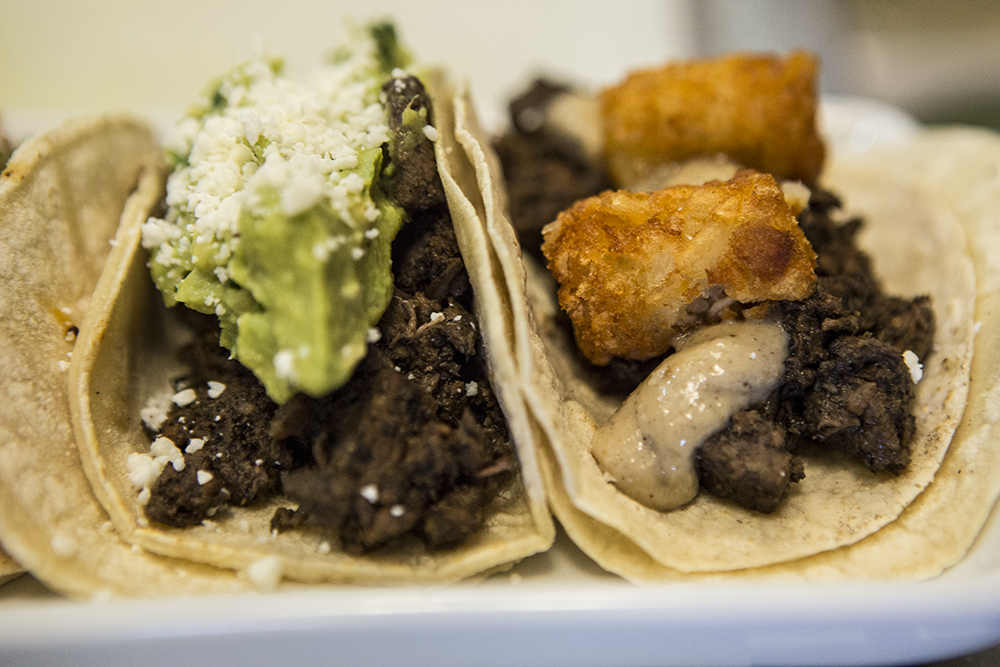 Signature & MP3 Tacos. Yes, those are tater tots.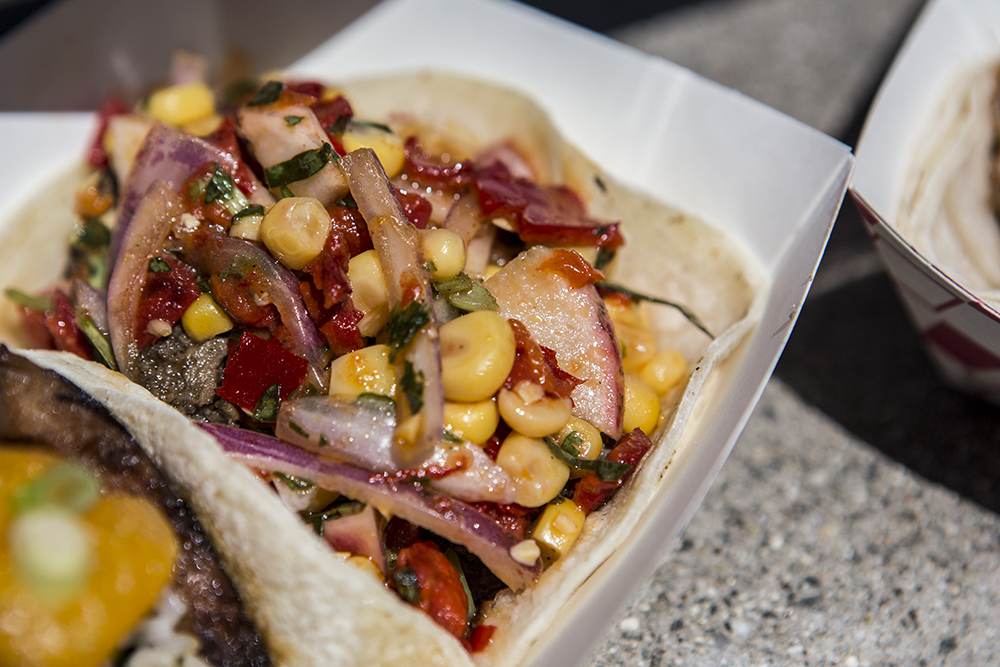 The Komodo Taco.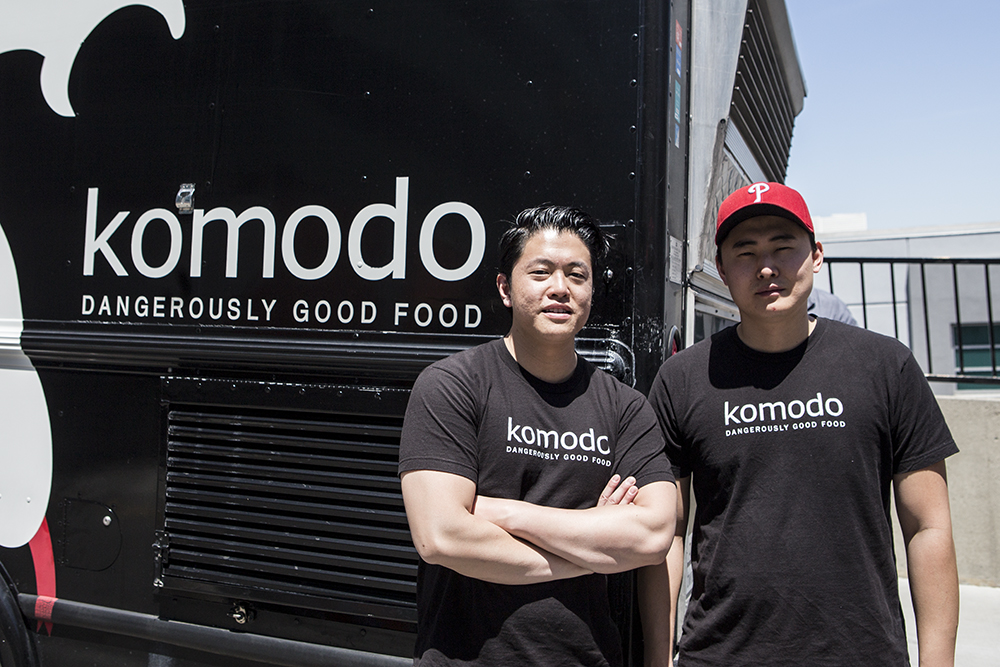 Eric Tjahyadi and Mike Seong.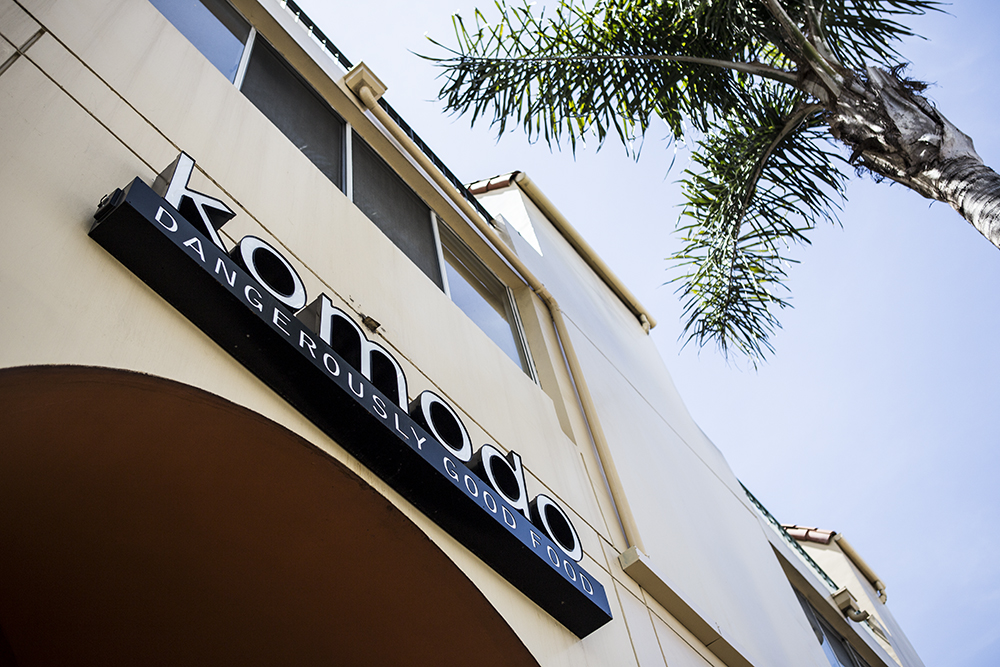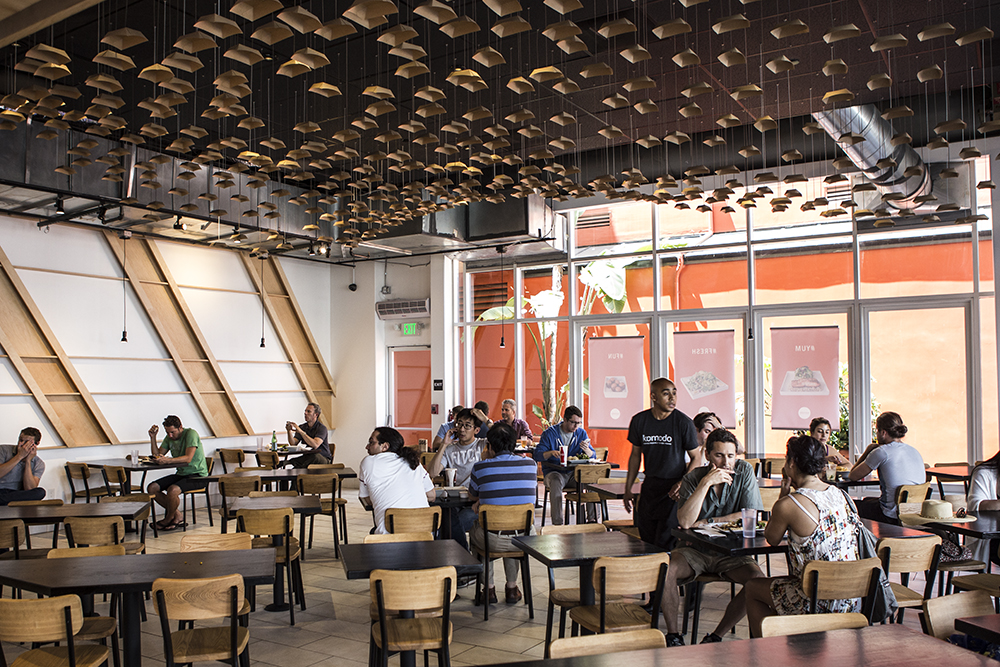 The interior of their Venice location that echoes their taco truck background. It's a hanging ceiling installation of hundreds of paper taco trays that create a wave pattern.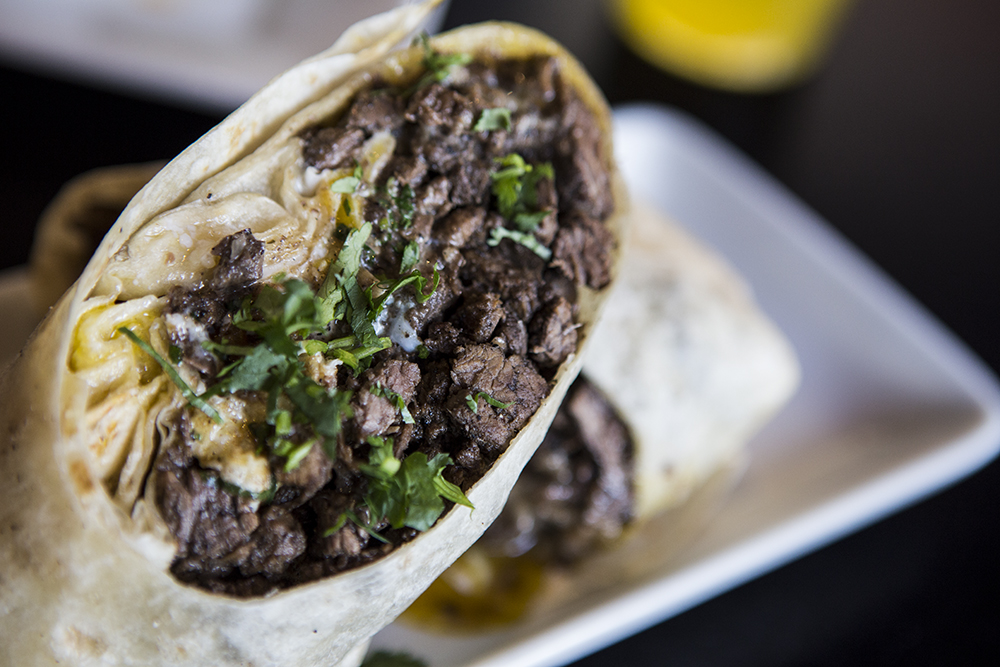 MP3 Burrito.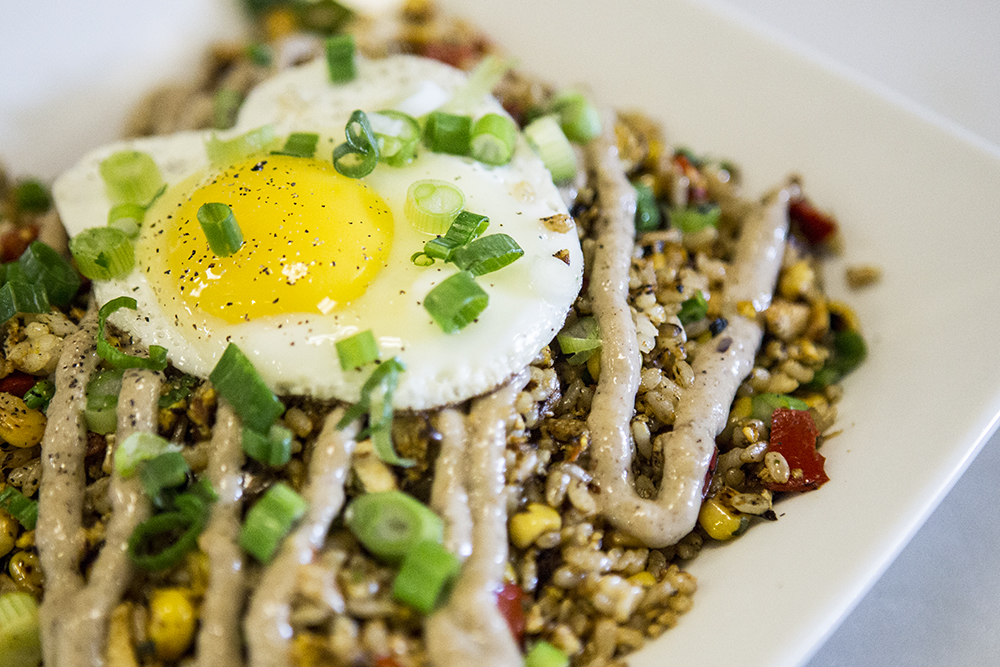 Nasi Goreng.
Words by Alina Nguyen