From looking at 36 years to life to being mentioned by Forbes – Kent Money is just getting started. The 26-year-old rapper born in Norfolk, Virginia, moved to California's Inland Empire at the age of 10. With a hunger to win and perpetual dedication, Kent has constantly aligned himself with significant power players – from features with Frank Ocean, Ty Dolla $ign, and Big Krit, to having top-of-the-line production from Hit-Boy, Boi-1da, and Chase N. Cashe, he's made something amazing of himself out of the worst. Get to know Kent in our recent conversation at his Los Angeles-based loft below.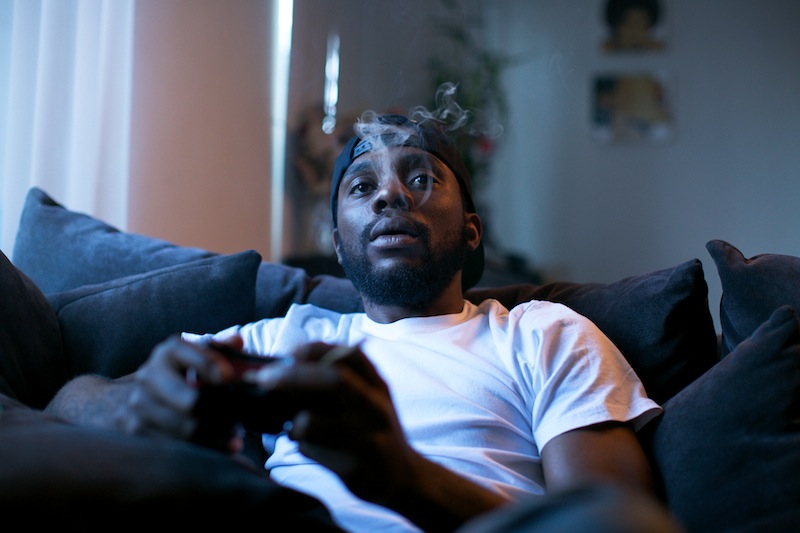 MATT HASSOUN: What's a typical day like for Kent Money?
KENT M$NEY: A typical day, I would say… I'm not like most people. I wake up and like to make sure that the area around me is clean. I pray, I meditate – you know what I mean. I'll read for a little bit, then I'll write some raps. Might listen to some beats and just vibe out for a second, then hop on my phone and see what I got to do for the day and see what's set up. I'm pretty organized so I like to jump into my calendar or jump into my emails to see what's going and make sure things are getting taken care of the right way. Making sure my personal self is good, then handle business. Keeping a good balance of both.
What sparked your interest in rapping?
Man, when I was little, I used to always just play around on my mom's tapes and stuff. [Laughs] I remember I took her little cassette tape – this is when people used to record music off the radio, you know how people used to record their own mixes and shit? Well, my mom had a gang of those, so I remember I took it one time and recorded some shit on her tape. So were going somewhere and she puts the tape in and we're listening to it and my voice come on all little and shit, "Ain't no party like a westside party" – whatever, I said some shit [laughs]. She looked at me and said, "Wow, there's something going on," then next I remember her getting me [Jay Z's] Reasonable Doubt. She had got it from my uncle for me – that was the first piece of music I ever had. Listening to that and ending up later writing raps and freestyling, fucking around on the phone being high with the homies rapping. I got locked up and I remember being asked by one of the guards or counselors what I wanted to do when I get out and I was like, "I'm-a be in the music industry." So I was always believing. I got out and pursued it.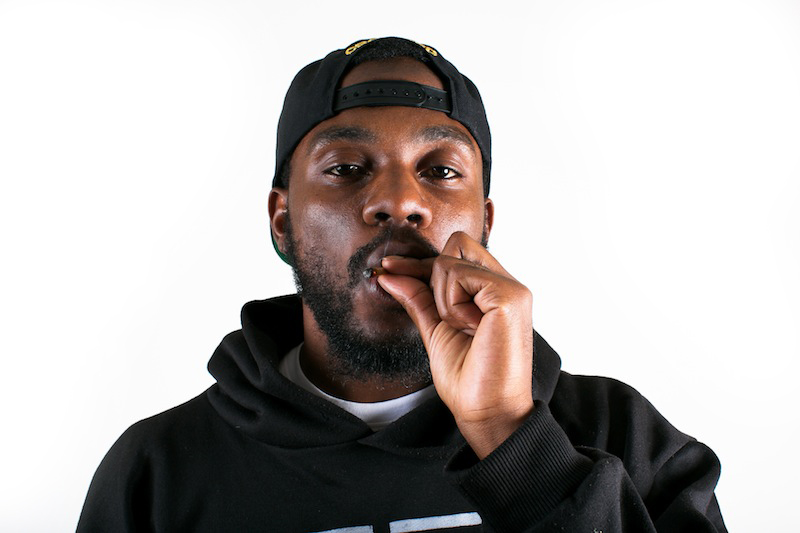 KENT MONEY ON HIS LATEST RELEASE CROWNED: "You gon' have the bumps and go through the bullshit, you gonna have the ups and downs, but you really got to keep it going in your journey. That's what crowns you in the end. When you get to that goal and reach where you want to reach, you've been crowned."
Do you have any influences in the industry? Anyone you looked up to coming up?
Hmm… Obviously I'm a Jay Z fan, but I don't really look up to too many people in the music industry because I've always seen people as human beings – no matter what you do, it's still a job. I look and observe how things go and you watch people and everything shifts, so I can't really look up to one person. There might be a time where they hit a creative wall, and then where's your inspiration going to come from if that's who you really admire? So I always look at the things I've done and just been inspired by life and different things around me to really keep things going. But I am a Jay Z fan! I got a chance to sit down and chop it up with him in Vegas for a couple days, me and Hit-Boy. It was dope from getting that as my first piece of music –and I told him that and now I'm sitting at a table with you. I was like, "This is wild." [laughs]
Congrats on the release of your recent project Crowned. What were you most excited for on this album?
Man, thank you! Honestly, I was excited to really be as hands-on as I was. Hands-on in the sense that I really paid attention to how each verse was going to fit with the cadence. Hit-Boy understands how I rap and how I creatively approach things, so he's like, "Alright, let's play this instrument like this instead of like this." It was exciting to work with the homies really because of how everything was setup and how everything was done. It was so unconventional. Everybody did their thing and it came out perfect.
What were you aiming for with Crowned?
Just inspire people, honestly. I was at a time in my life where I felt like I wanted to inspire myself – and not just myself, I also wanted to inspire people. Me taking my time and putting it into my project was like telling people to take theirs and go through life. You gon' have the bumps and go through the bullshit, you gonna have the ups and downs, but you really got to keep it going in your journey. That's what crowns you in the end. When you get to that goal and reach where you want to reach, you've been crowned. That was the whole concept behind that. You determine your success and you determine what crowns you.
What's next for Kent Money?
Trying to get these shows together and approach it in a different way so I can connect with my audience. Putting together gift bags so people can come to my show and leave with something. I've never had event where it wasn't positive energy. And just keep putting out more music. I'm going to extend the project and probably re-release it with 4 more songs on there. Put that out there for people just to give it to them.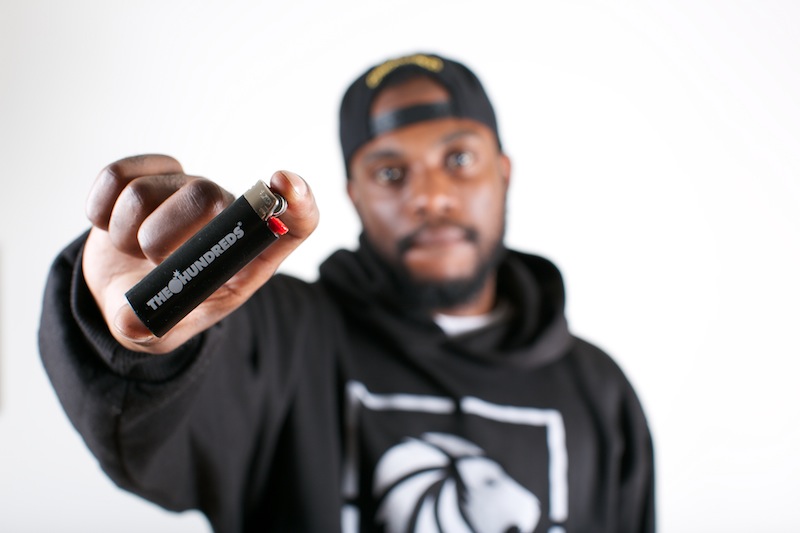 Being a part of HS87 – who can we expect to hear something from next?
Man, B-Mac got the Black English dropping. nNo, he working on a project right now. Hit-Boy is actually about to drop something very soon. Audio Push is about to put out their album, they dropping a single very soon, it's being mixed by Haze right now. Everybody really. You can expect something from everybody real soon. But expect to hear Hit-Boy in the near-near future.
::
Stay connected with Kent Money on his Instagram, Facebook, and Soundcloud.