Gold all in my watch / gold all in my chain / gold all in mouth. That's how it went, right? Seems like a century ago that song came out, but grillz have always been a mainstay in hip-hop and urban culture as a whole. From syrup sippin' still tippin' Gods Paul Wall, and Mike Jones to the bling bling originators Baby and Lil Wayne. Getting your grill game up was a sign of success.
I recently sat down with one of the youngest, most talented rising stars in the jewelry game, 23-year-old Jonathan Raksha, to talk about his companies Toronto Grillz and Maison Raksha, his come up thus far, and how he wants to inspire.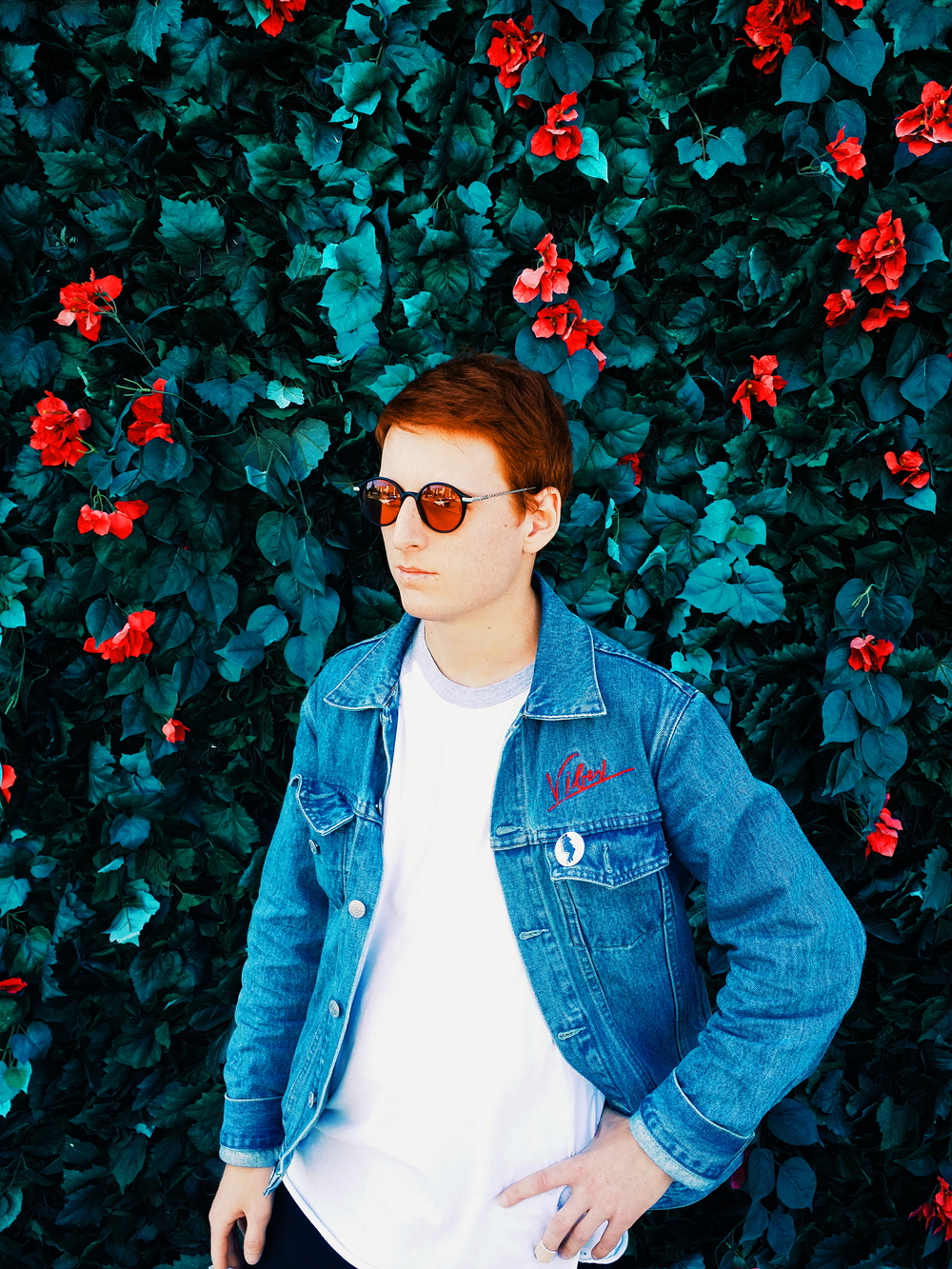 "I SPECIALIZE IN GOLD TEETH."

CHIEF BOSOMRPA: Hey man. Introduce yourself to the people.
JONATHAN RAKSHA: My name is Jonathan Raksha. I'm a goldsmith/jewelry designer from Toronto. I specialize in gold teeth.
How did you get into the jewelry industry?
I began studying Goldsmith in college. I enrolled in a 3 year program based on the fundamentals of traditional jewelry making with specialized courses in design to help us with conception. I started my first operation Toronto Grillz during my final semester. My first clients had their dental impressions taken in my college hallway.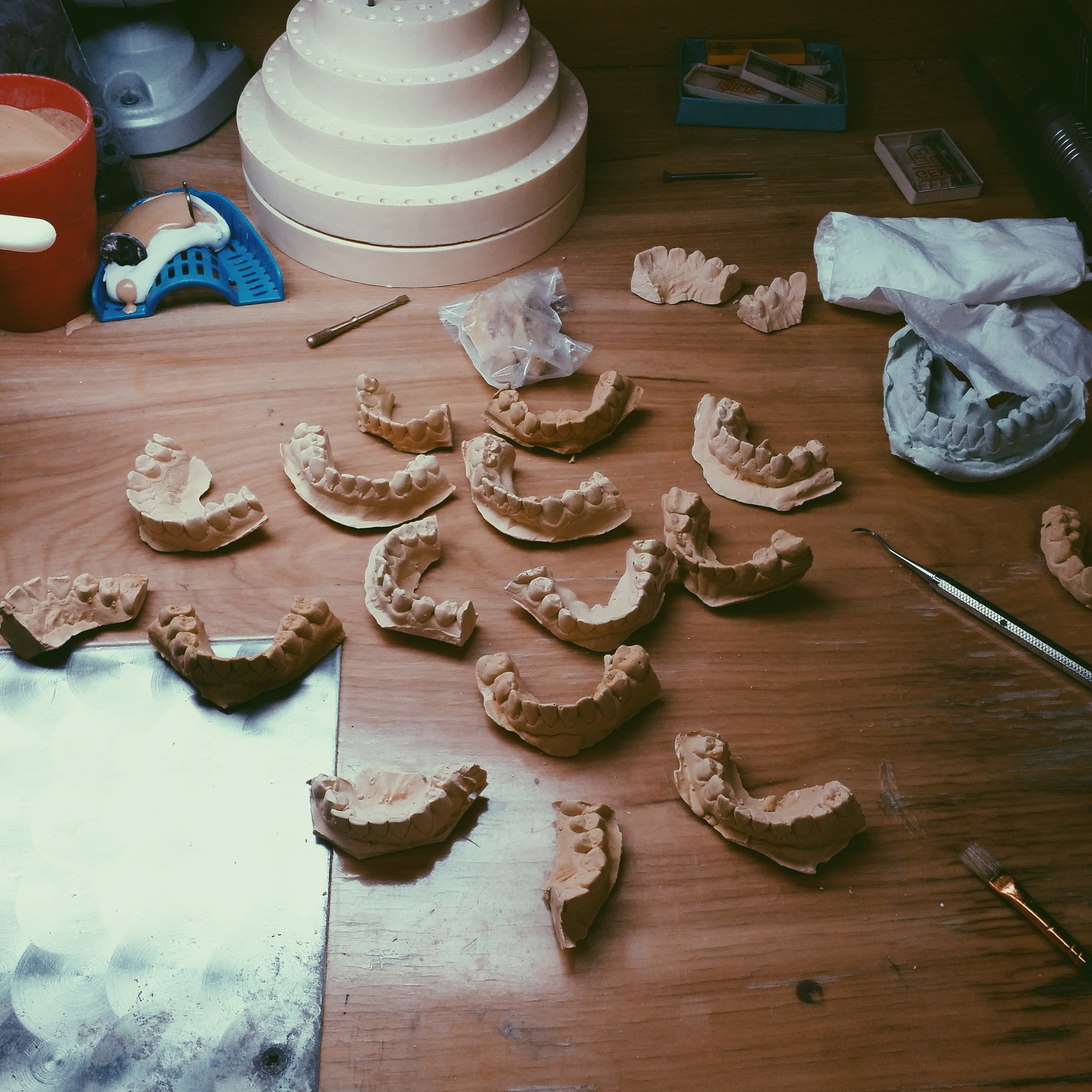 In your opinion, what is it about grillz that fascinates people?
I believe grillz fascinate people because of how loud they are. You speak with them. They are symbols of supreme luxury and vanity. They are too flashy to ignore.
Do you feel that grillz are a fad? Do you design other forms of jewelry?
I believe grillz come and go from fashion, resurfacing with trends. I design all sorts of jewelry. I'm technically a jeweler – I design and make rings, pendants, and provide chains very frequently.
The reason I started Maison Raksha was to create a home brand for myself that didn't limit my acclaim to grillz alone.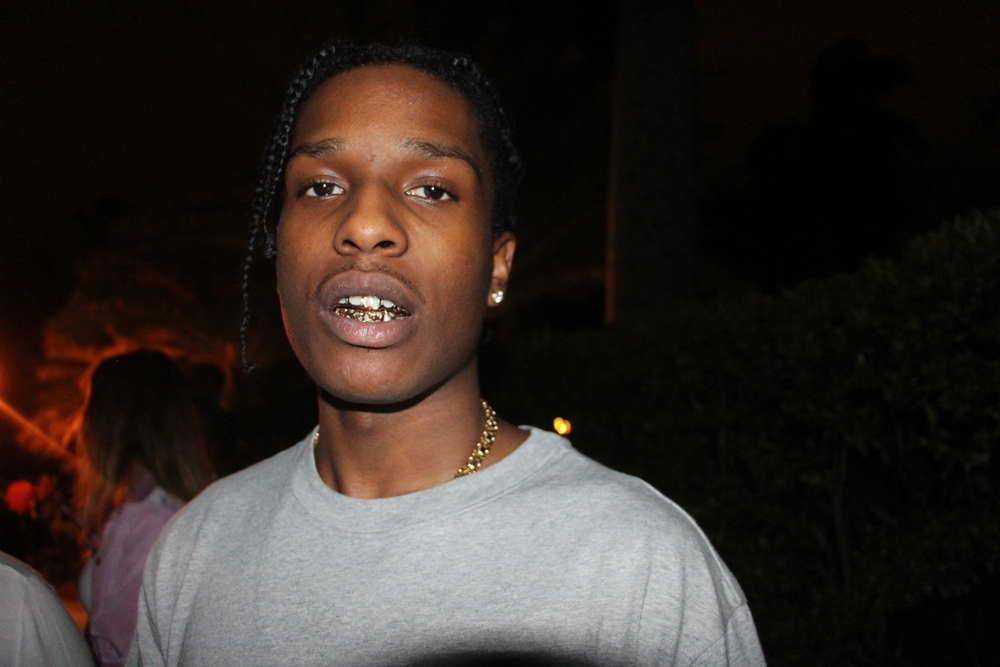 "STEP OUTSIDE OF YOUR COMFORT ZONE AND TRUST THE VISION YOU AND ONLY YOU POSSESS."
You've made grillz for artists including Vic Mensa and Post Malone among others. Who's your favorite artist you've worked with?
My favorite artist I've worked with is A$AP Rocky. I admire his work visually  and his style shifted pop culture. Theophilus London was cool too, but I'd say Post Malone because I've spent the most time kicking it with him. I'd say a tie between Ferg and post. Although to keep it real, I'm going with Tommy Kruise.
What's the most complicated grill you've made to date?
The most complicated grillz I have ever made… I am working on it at this very moment. 18k5 rose gold bottom 6. Each tooth is flooded with gemstones. Starting on the left with red and proceeding through the rainbow in colors. All pave set by hand [photo below].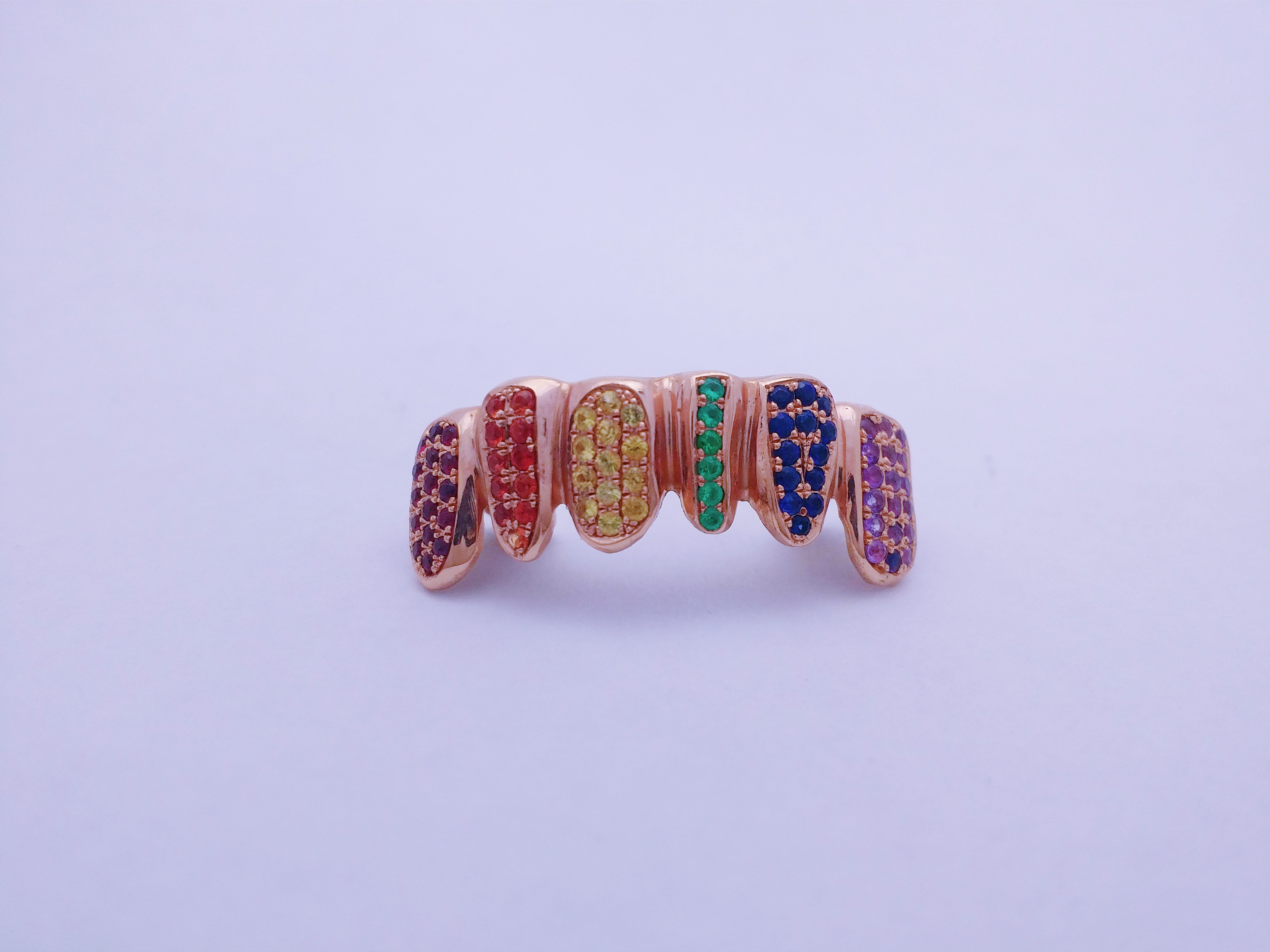 You've been travelling a lot, what are your plans for the coming year?
I am travelling to Bermuda June 12th, then to SF and back to LA. From LA, I am hoping to visit Europe. A lot of London and French youth have been showing me love. Berlin can expect a visit as well as Spain. Basically, I will go wherever I am needed. 4 or 5 clients confirmed is worth my time to travel. It is the best part of my work: exploring new places and making friends.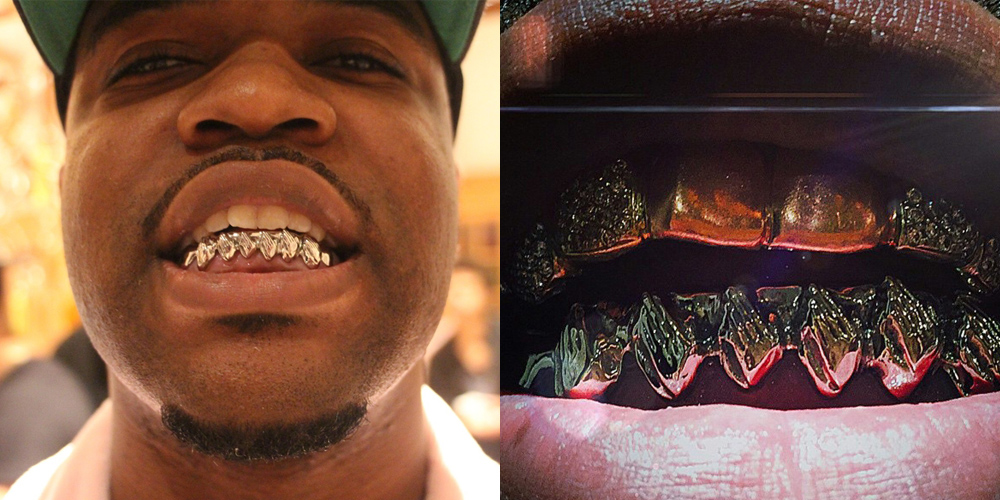 Custom made praying hands grillz for A$AP Ferg.
Do you have any last words for our readers?
My message: Go readers! Thank you for your time. I hope my work inspires you to be brave with your art and work outside of people's expectations. Step outside of your comfort zone and trust the vision you and only you possess. Be well, peace.
::
Follow Jonathan on Instagram to see his vast array of jewelry and grillz and Online.