Los Angeles is known for being a city where people from different ethnic backgrounds come together to form, in my opinion, one of the best melting pots in the world. Besides being exposed to different cultures, one of the best parts about living in this city is the food. You don't have to travel far to experience foods from all cultural backgrounds. If you live in LA, you will have heard of and maybe even tried the infamous Kogi Truck that started the first wave of food trucks. Their use of KBBQ in the form of a taco became an instant hit, and soon, many other trucks followed suit with their own version of the taco/burrito. One of those that did it was the Jogasaki Burrito with their famous sushi fusion burrito. I had a chance to meet with the founder of Jogasaki, Yo Pratioto, and get a look and taste of what Jogasaki Burrito is all about.
Tell us about yourself.  What's your background and how did you get started in the food industry?
My name is Yo Pratioto. I have been a sushi chef for over 16 years. I started back in my country Indonesia working as a food and beverages supervisor in a hotel that catered to a lot of Japanese clientele, so they had a sushi bar there with sushi chef from Japan as a front man. What caught my interest is the yanagi (sashimi) knife that the chef used. I asked my manager to have the opportunity to work in the sushi bar and that's how I got started.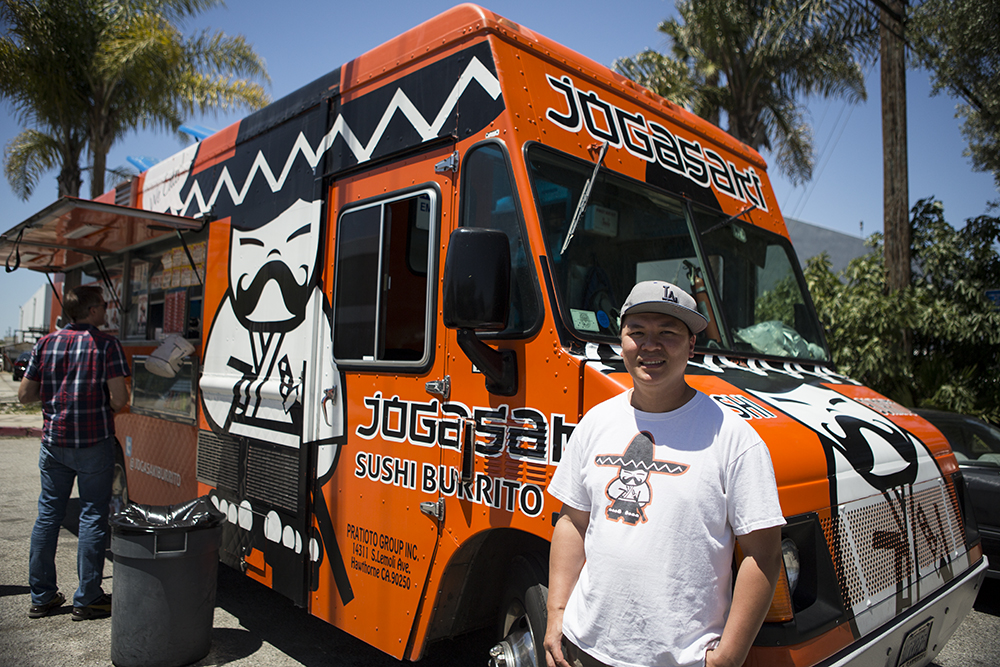 What is Jogasaki and how did it all come about? What were you doing before Jogasaki?
Jogasaki is basically my first brand in introducing a very fun concept called the "sushi burrito." Before we started the truck, I [was] actually running my own restaurant in Redondo Beach called Asaka. It is unfortunate that during that time, the restaurant wasn't as busy as I thought it would be. So I started thinking of other ideas… I remember the pioneer of food trucks in Los Angeles, [the] Kogi Truck was very successful.  This struck me since I also already had a special dish in my restaurant called the sushi burrito [which was] very popular among our customers. So that's how I ended up on the streets of LA introducing the idea of a portable uncut sushi roll the size of a burrito.
Ever since the boom of food truck companies, we've seen so many different types of fusion food.  What made you decide to combine sushi with burritos?
First: it is sushi! It's what I'm good at. Also it's good and healthy… the salmon, tuna, seaweed, white fish etc. And when it comes to size, bigger always better.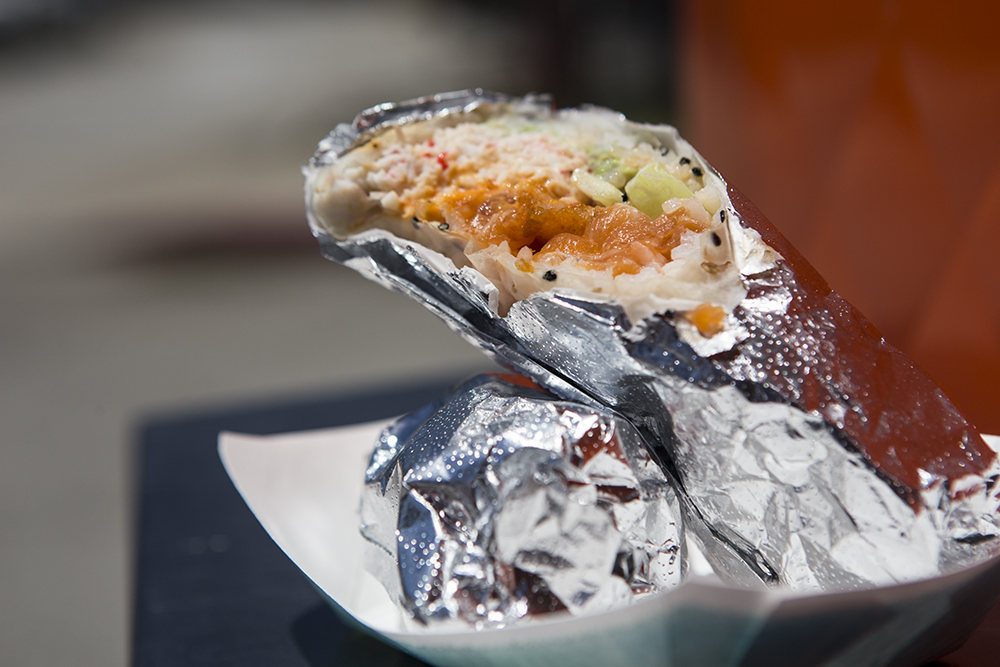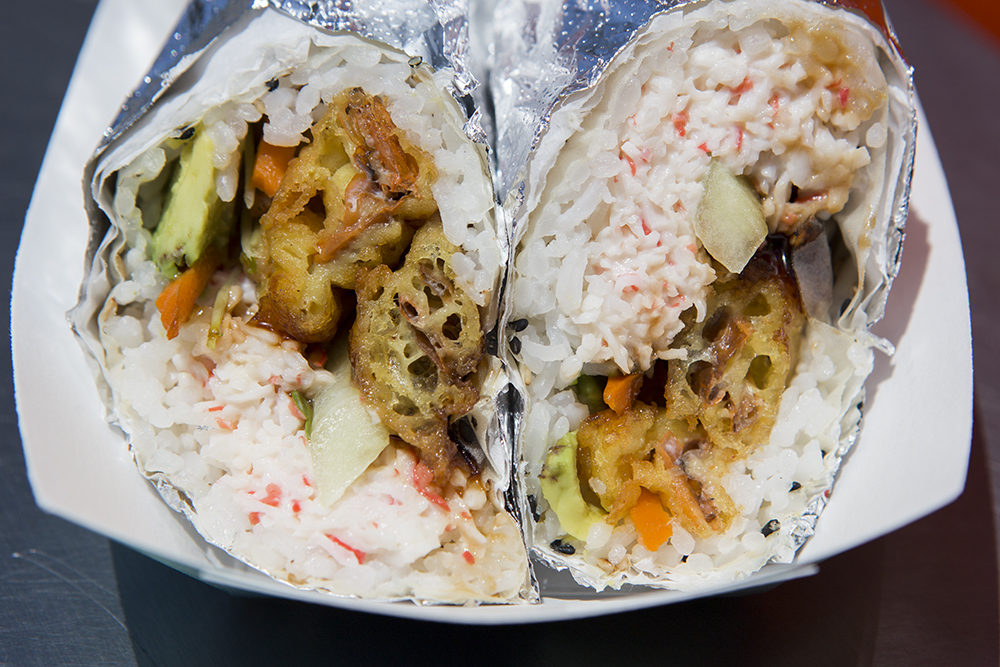 What are some of your best sellers?
Our signature Jogasaki's burrito from #1 thru #5. Lobster burrito, Spider burrito, Shrimp Fiesta burrito.
For all the people out there that haven't been able to try one of your burritos, how would you best describe one?
It's something that you most likely already tried and enjoyed [the flavor of] – spicy tuna, spicy salmon, crab meat, shrimp tempura, avocado, cucumber, soy paper. It just comes in a steroid size!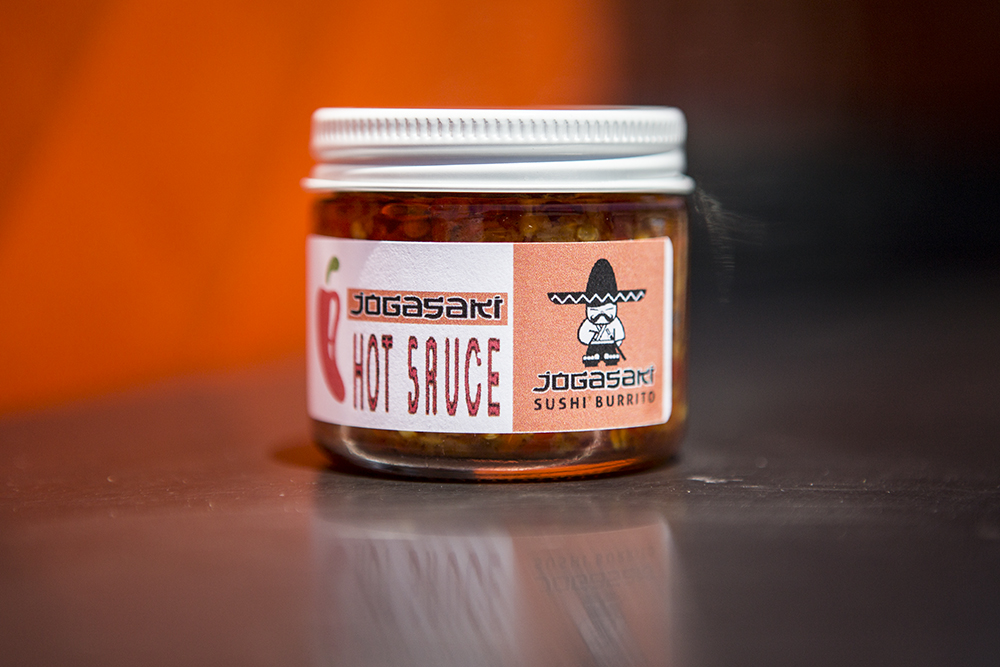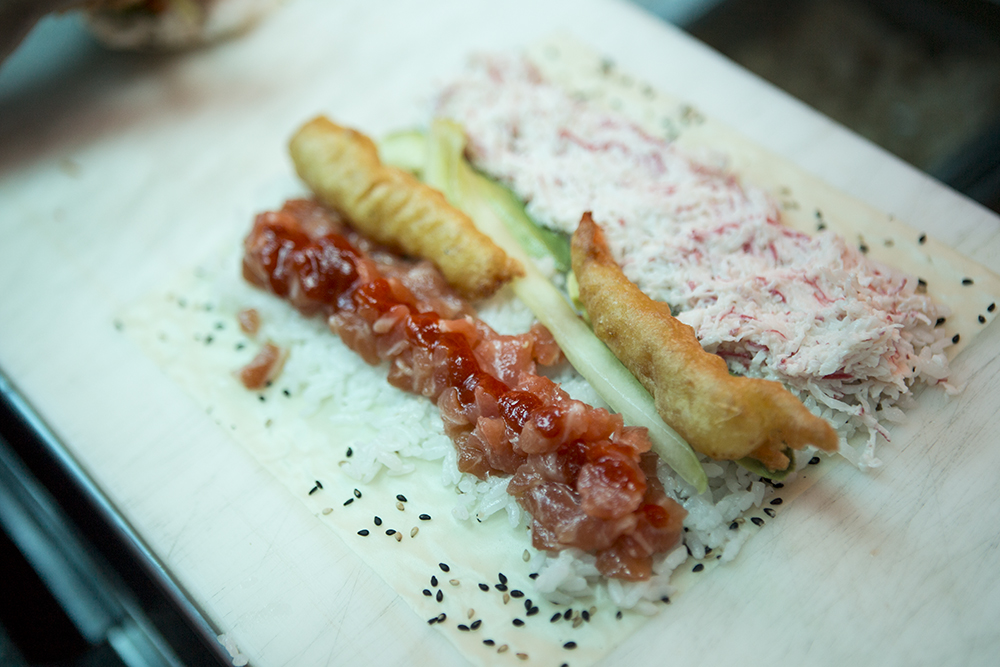 As an artist myself, I'm always trying to find new ways to inspire myself to be creative and push myself in mastering my craft.  I believe cooking is also a form of art as well, so can you tell me what you look to for inspiration?
It is always none other than my customers. Being a sushi chef gives you more privileges to interact with your customer. LA is blessed with such [a] diversified culture and cooking background. I always listen to what my customer would want and believe me, they can be a very good teacher.
What's next for Jogasaki?
We have [a] second truck coming up and hopefully within the next couple years we can move forward towards having our own store front and keep reaching out towards those people who would like to experience sushi burrito.