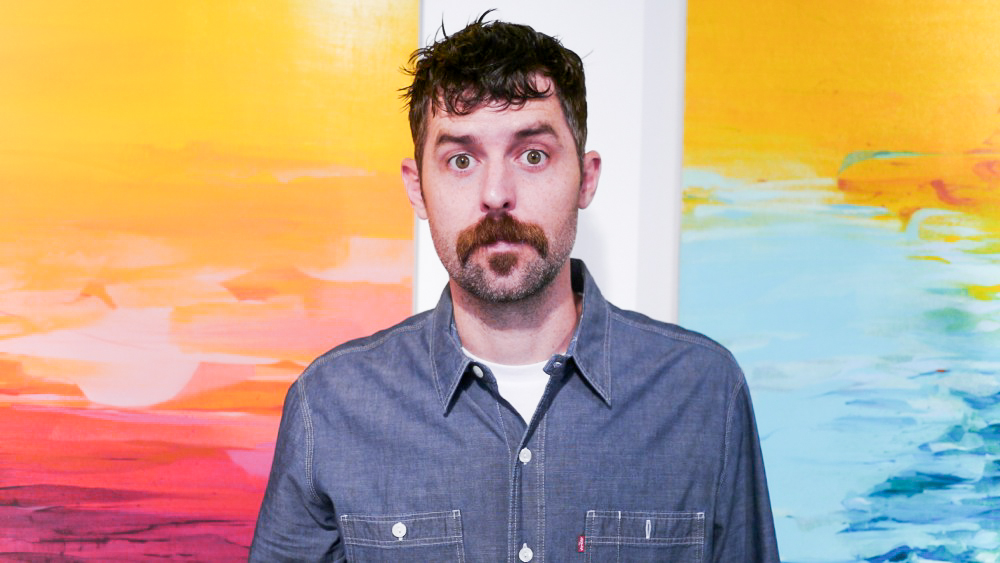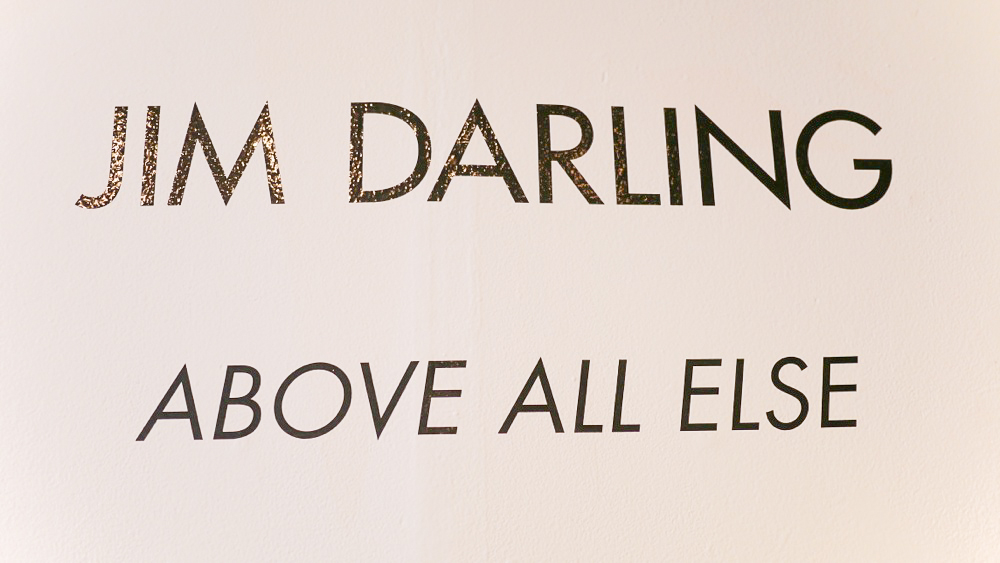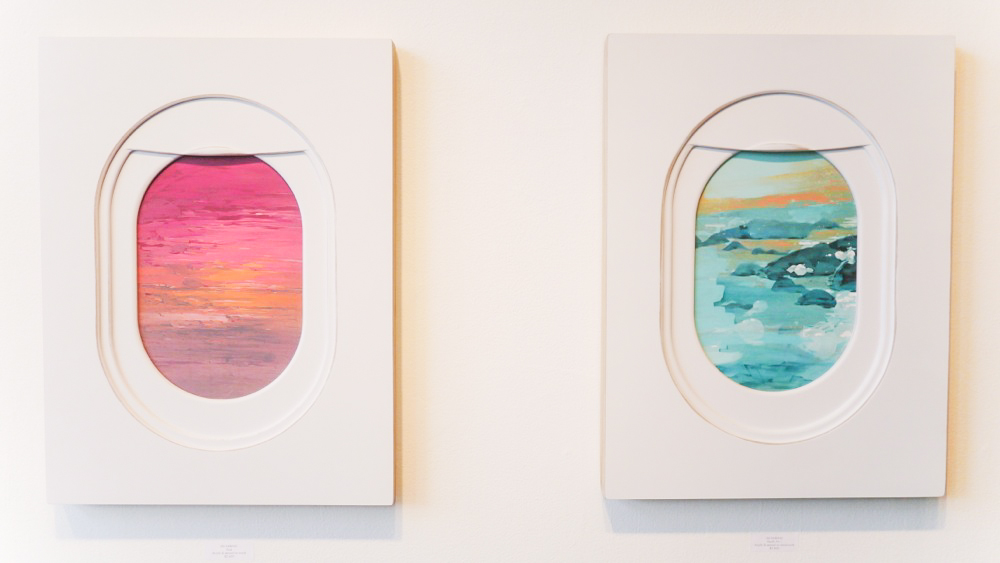 When Jim does a show he never likes to repeat works he created in the past. He did these airplane windows about 4 or 5 years ago and they all sold out instantly. Since then he's consistently received emails from people hoping he would make them again. So he did, and here they are.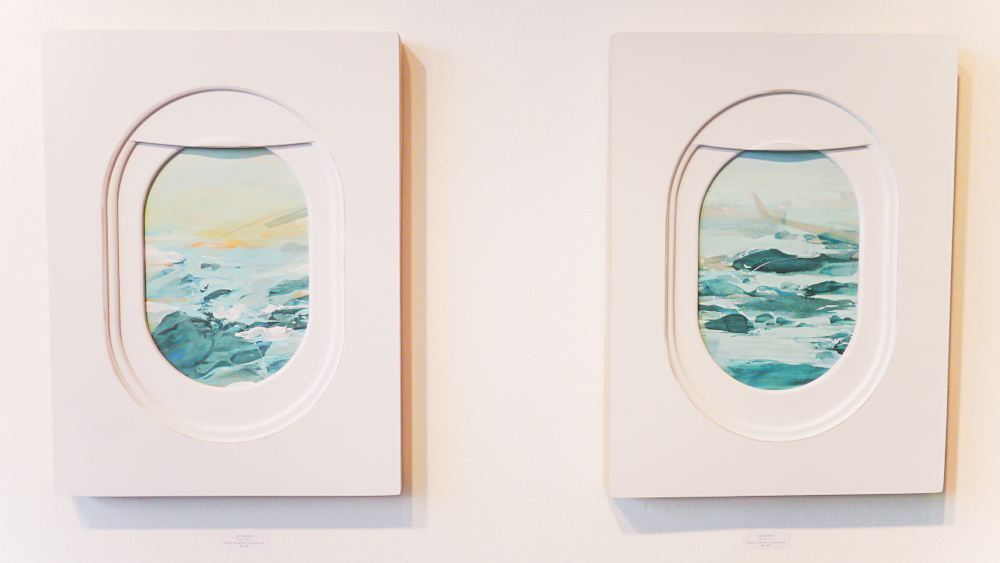 He routers out several layers of wood just to make the frame. Then he paints a scene of what you would expect to see out an airplane window... in his own style.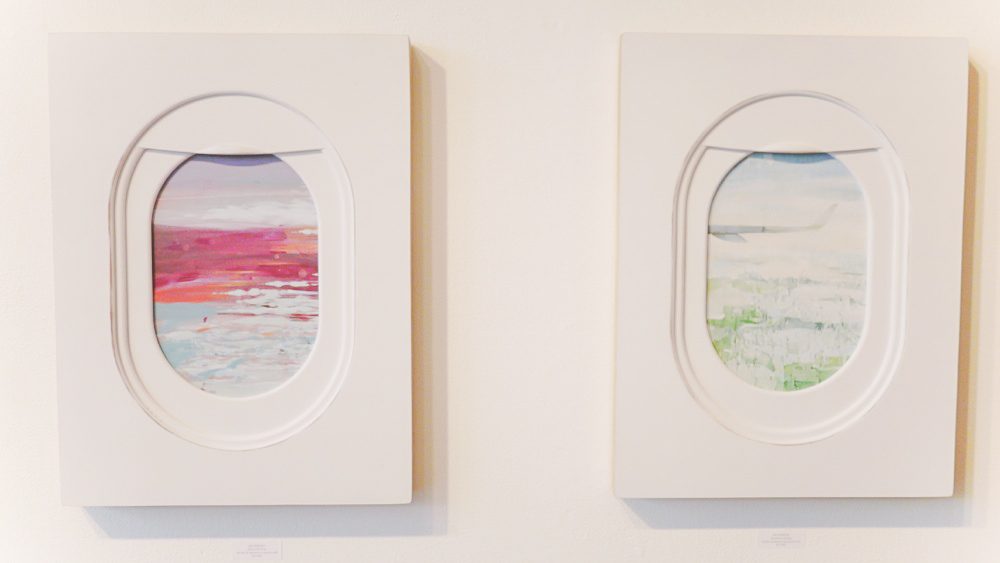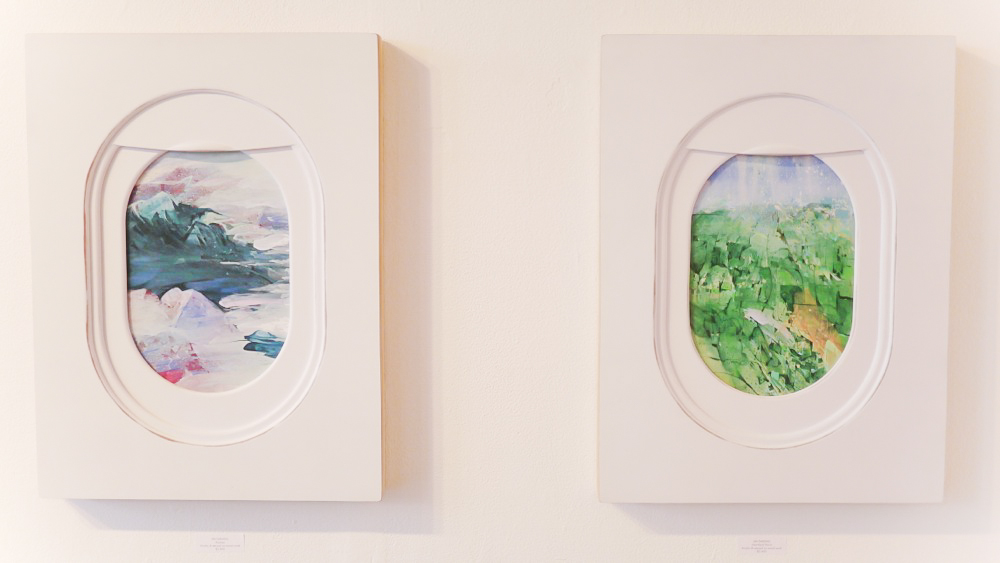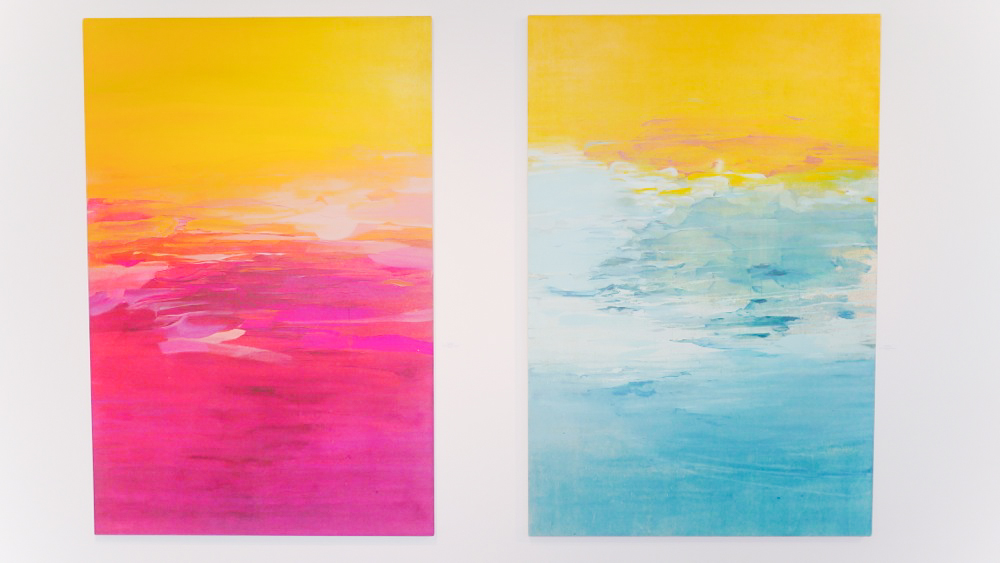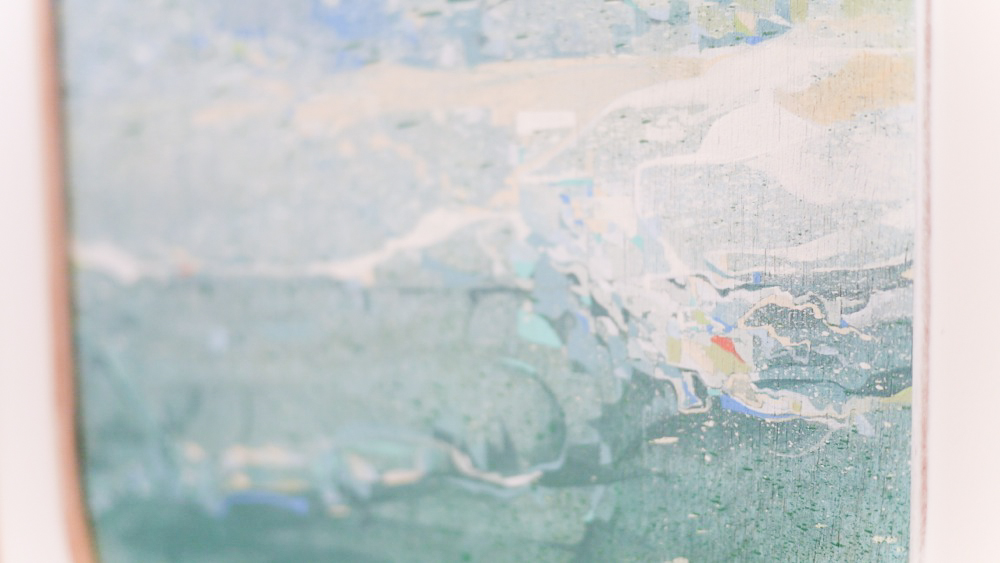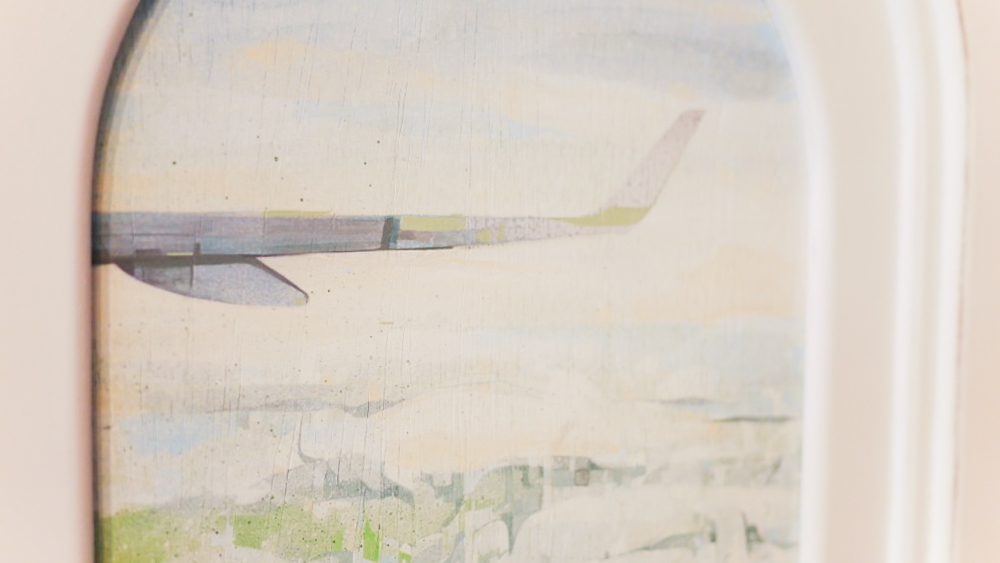 You can see the wing in that one... I've never seen a wing before... cause I've never sat in coach.