Summertime vibes are always a must. I think life's fondest memories happen during this time of the year. So when I was figuring out who to collab with for a V/SUAL Summer '15 capsule, I felt it was only right to link up with Jessie Andrews. Her and I have been friends for sometime now, and I have always enjoyed shooting with her. Not only for her style, but for her spontaneity. While out shooting for this project we found ourselves all the way out in Palmdale after cutting through Angeles Crest to shoot at the infamous Vasquez rocks—somewhere I have never shot.
Seeing that we were reaching the end of our day, we figured it would it be fun to stop over and see what we could get. I loved the attire Jessie wore for this. To me, it has a laid back summer feel. With the warm sun filling the frame, it seemed to make sense mixing in some black and white images along with some colors for the processing. At the end of the session, I knew we had something fun. And that was the most important element I think. Simply having fun and creating with friends—that's when the work is more enjoyable.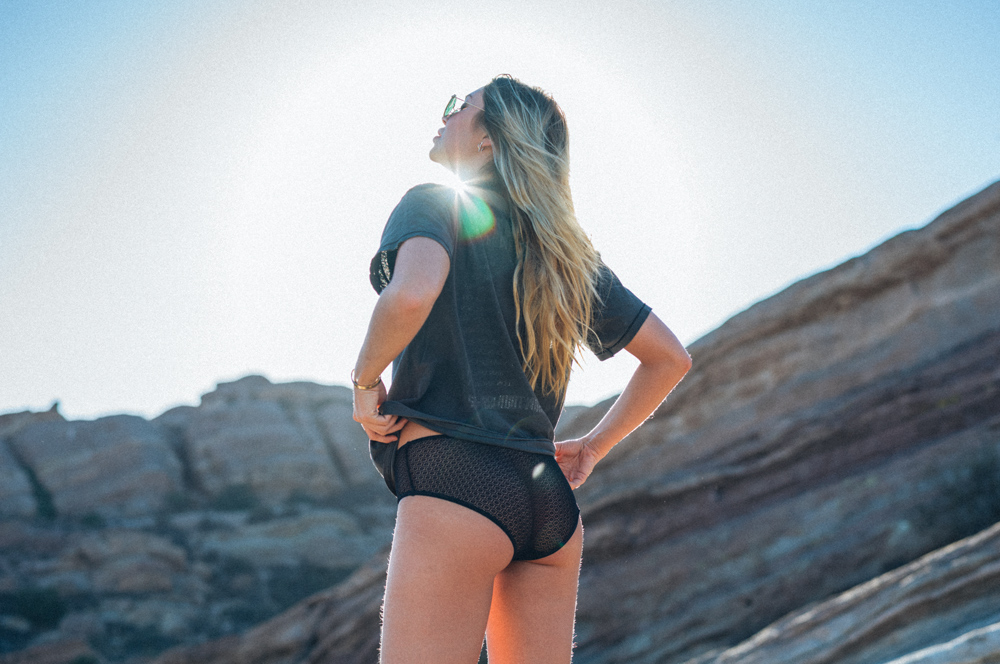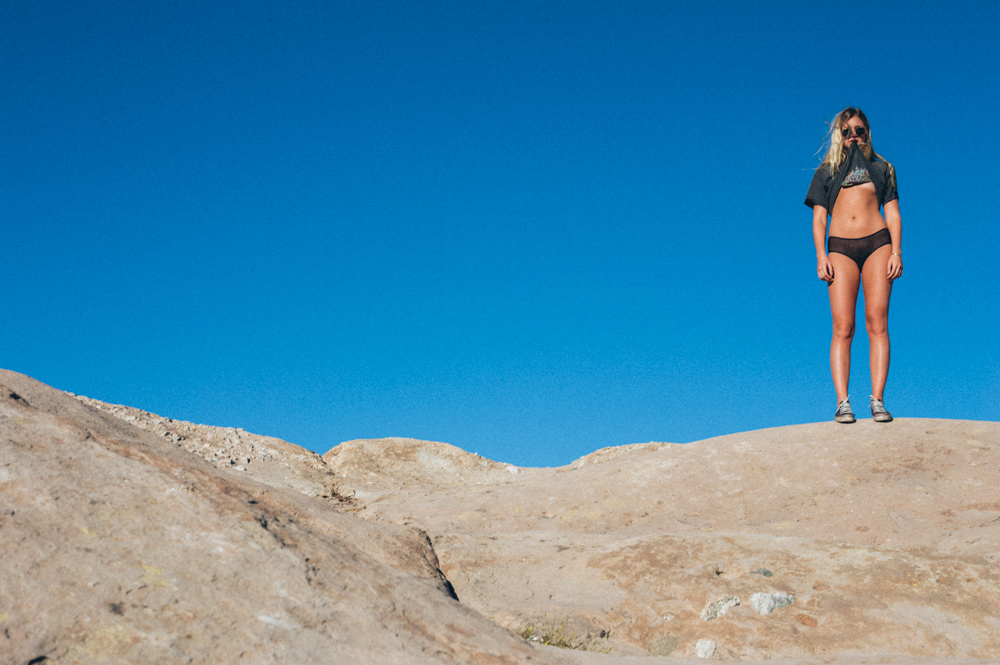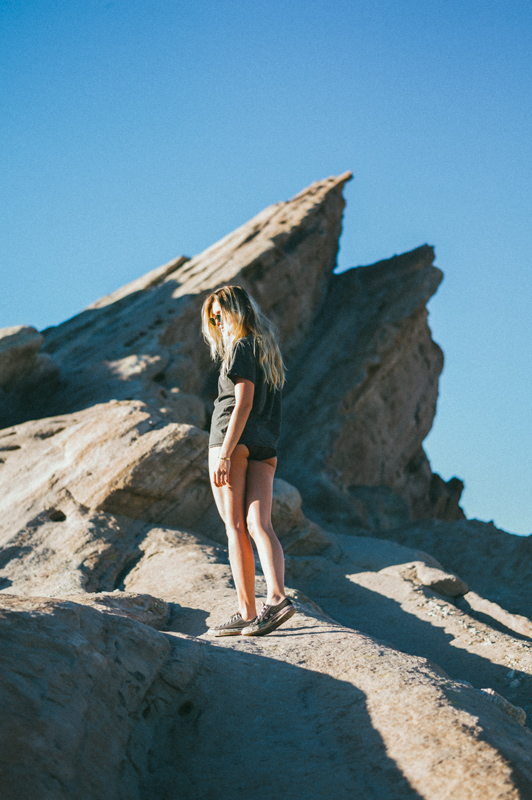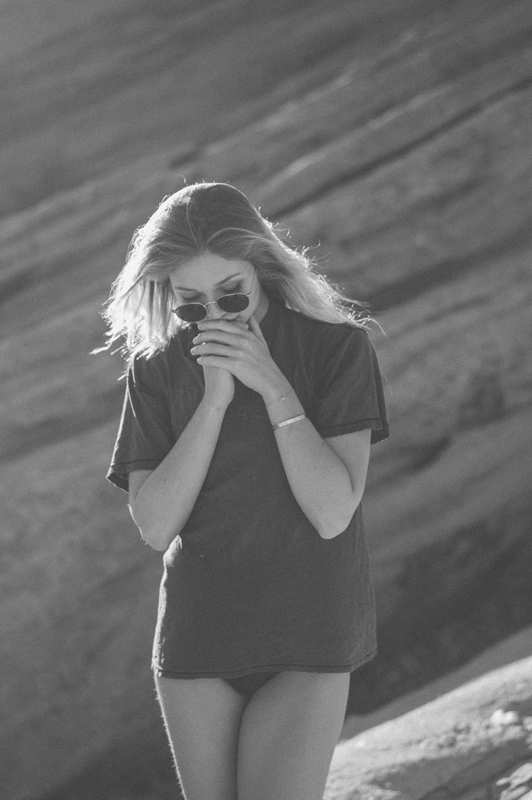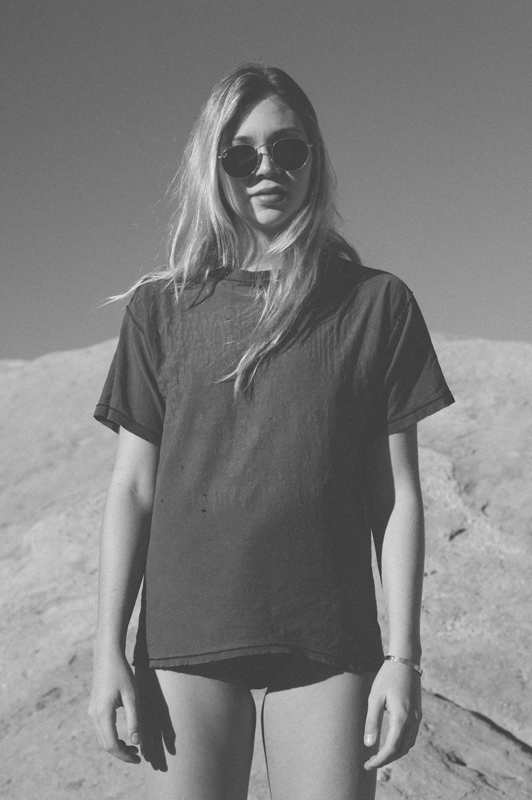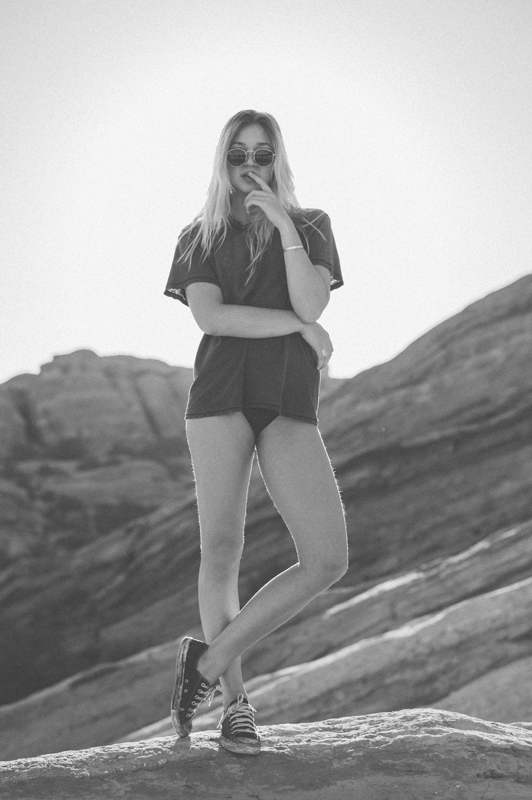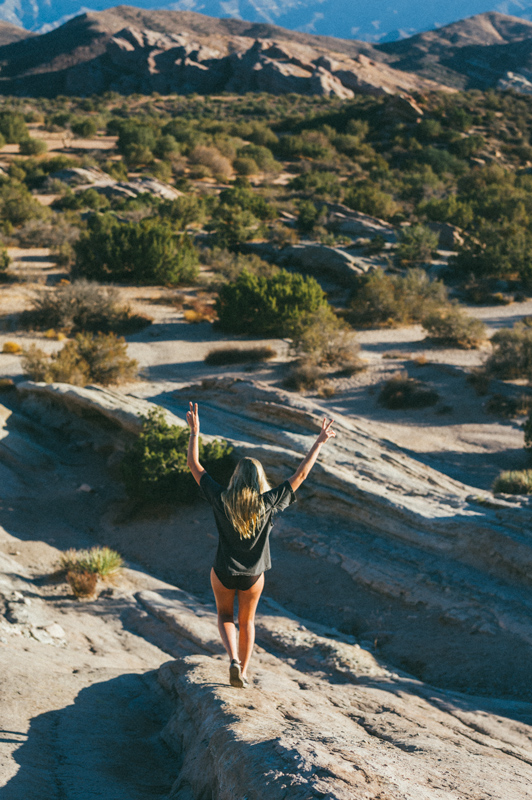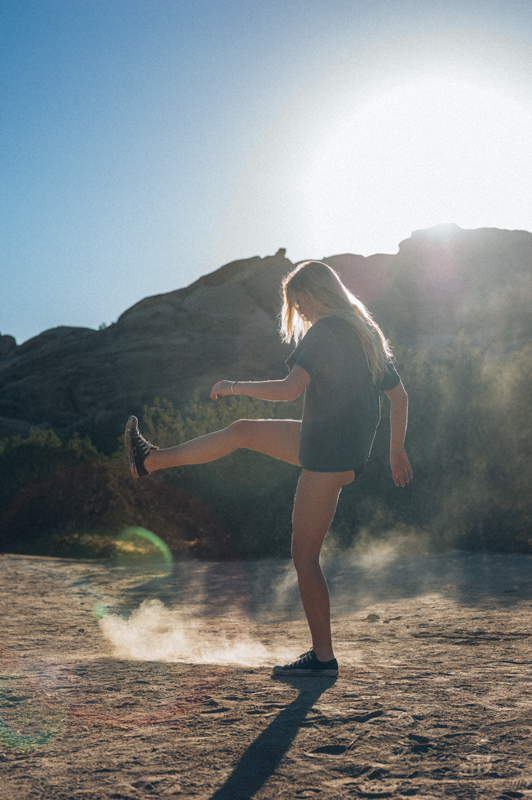 Be sure to check out all the results from our shoot in the Jessie Andrews x V/SUAL capsule here.