Meet our newest contributor, NYC-raised Jesse Furman, the chicken-fried owner and operator of Free Range LA, Los Angeles's hippest street-smart food service (they've catered shoe launches for Nike, Puma, Stussy, you name it). Read on to hear how he got to where he is and what to expect from him as he leads us on an off the wall food journey of LA through the eyes of a New Yorker.
My journey to becoming a food entrepreneur has to begin with my dad cutting a large check towards transforming a tiny midtown storefront into a two-story café, full-service dining, and marketplace. He was a hustler who went to each and every mid-town high-rise, knocking on every office door pushing lunch catering. He went on the local radio and came up with a jingle and a slogan. He did it all to make a restaurant business grow. That hustler prowl rubbed off on me.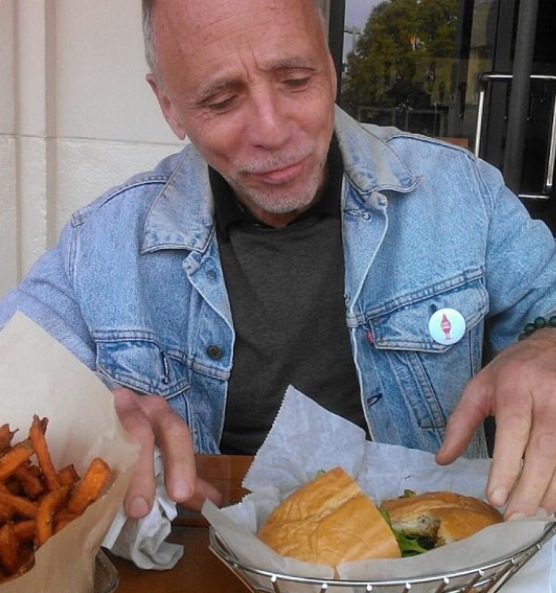 Growing up in NYC, I worked at all sorts of food related summer jobs, butchering, breaking down fish, selling cheese, cooking for large catering companies, etc., but I never thought I would grow up to be in the food business – that is, until I was a salesman for 4 years, slanging gallons of ice cream to kitchens all over the city. I became very close to the artwork.
I've always loved to cook. There was an on-going joke that I was such a domesticated dude that I would once become the quintessential stay-at-home for modern America, but in 2011, I got the sudden urge to stop cooking for girls and friends and start cooking for actual money.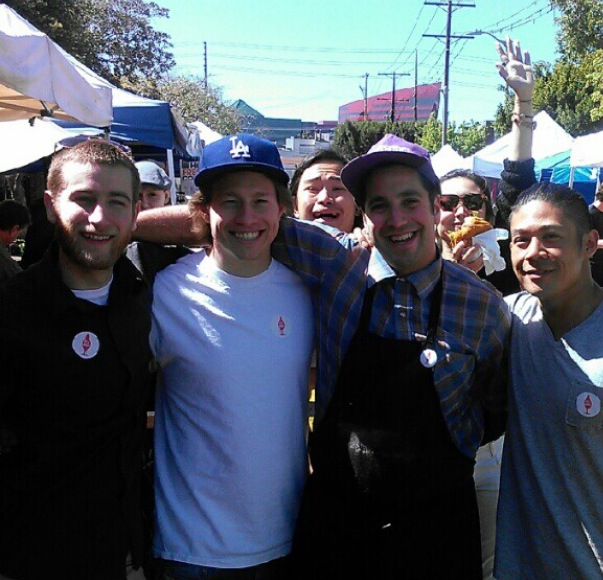 I was bartending at night and managing production for a clothing company during the day. Chic-Fil-A was coming to LA and people were so hyped on the concept. Fried chicken, this novel treat, captured the audience. All these fancy chefs I had admired and cooks that I worked with and partied with – their eyes would light up at a little soggy piece of fried chicken from Chic-Fil-A. So I thought to myself: I need to fry up chicken that will speak louder in flavor and specifically to the people I know, my network. I wanted to blow people's brains out with fried chicken.
Free Range's breakthrough finally came, after just 4 months into countless days of testing and re-testing the recipe for the signature fried chicken sandwich. My good friend, Kyle Ng, another kindred spirit of self-hustle, was just getting his feet wet with a brand new clothing line called Farm Tactics. He had a month-long pop-up shop at Urban Outfitters Space 1520 and on his opening ceremony night, I got a call to bring some Free Range foods. That night, I was testing sodas with local organic fruits from the Farmer's Market in Santa Barbara. I brought my strawberry soda and a granola that paid homage to chicken and my brand: slow fried chicken skins, mixed with steel cut oats snacks, and bee pollen. I packaged the chicken skin granola in tea bags and stamped the Free Range logo on it.
On that night, one of the most boisterous charismatic fellows that I have ever met in my entire life took a strong liking to my granola and soda. It was OG streetwear luminary, Jon Buscemi. We talked about food for hours and reminisced about New York. The next day, he showed up the farmer's market with a posse of about four other guys. All of them ate the sandwich and loved it.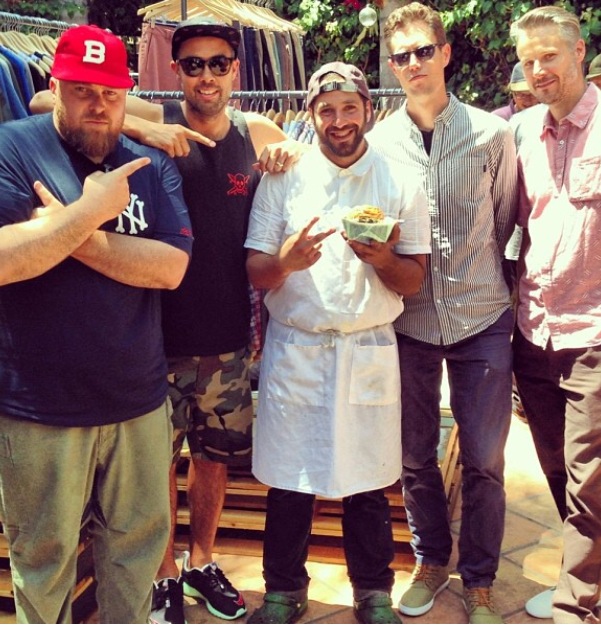 From then on, Jon and I started making little man dates at the local BBQ restaurant Bludsos. Over a scotch and a plate of ribs, we devised a plan to partner up on Free Range catering. It was simple: I cook food and he puts me in touch with his world. Things began to move fast. Next thing we know, we're catering shoe launches for Nike, Puma, Stussy, creative agencies, art galleries, record labels, etc. Were throwing down at backyard bashes and I am flying out to Coachella & SXSW to make fried chicken and biscuits for a bunch of artists.
At the same time, Kyle from Farm Tactics set me up with Dr. Romanelli just when Romanelli was starting The Pancake Epidemic. This was the very beginning when Romanelli's office was pouring Handsome Coffee and buying pancakes from the IHOP below their office. They gave me a platform to cook breakfast every Friday and I started coming in baking biscuits and scrambling eggs, putting the eggs on toast made by my boy who bakes bread out of his apartment.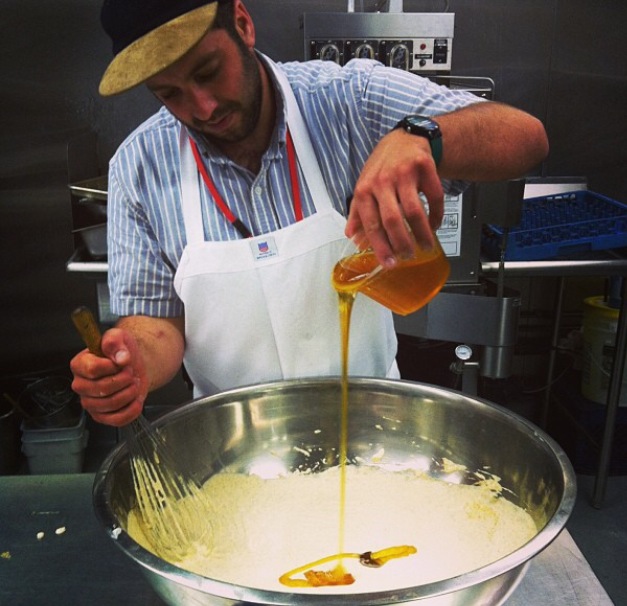 From there, I began crossing paths with all sorts of people from the streetwear industry: designers, musicians, artists, professional skateboarders. It became a domino effect and I began focusing on all the amazing people within the industry and less on a restaurant, which was always the dream. Opening a restaurant is still in the works, but catering for art & fashion, traveling to shows, events, art openings became my Free Range's everything. I became a business built on catering to this industry, which I might have to say am probably the only one who has built a food business out of.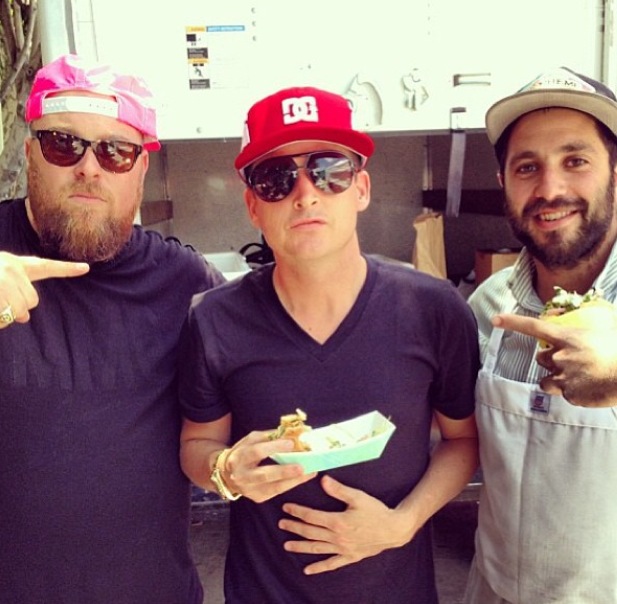 Now you can see us on Melrose with an amazing crew. Our newest addition to the Free Range family goes by the name of @Shoe.Wolf on IG. He is a sneaker beast and people from all over the greater area of LA swing by to get a sandwich, see Shoe Wolf, and maybe trade a pair of Jordans in the process.
To say the least, Free Range is a very unconventional food business. Just like my father who was moving around Manhattan, I am out west hustling for the every little bite of the American dream. Being a caterer to the Art & Fashion world is how I got my first intro to building Free Range. As I continue down this path, I'd like to take this piece to thank these awesome peeps that have let me into their scene to build a business.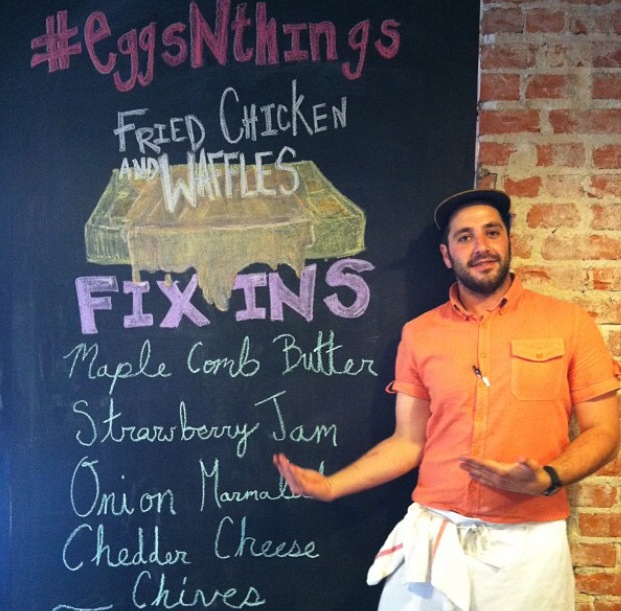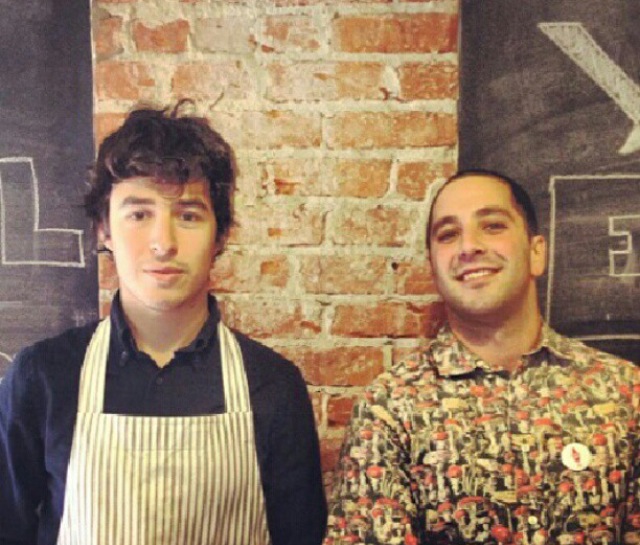 And now that I am writing for The Hundreds, I want to give back by providing an inside lens into the mind and culture of the food business. You will see the restaurants that cooks go to, the farmers that we buy from and I will show you the best and worst of young men and women hustling to making a business form catering, high end dinners, to people making mustard and culturing butter. They exist out there; all the food weirdos are among us. All the weird messed up troublemaking and the painstaking steps we take to make a dish and serve it. Consider this a very beginning of The Hundreds' very own – an off the wall food journey through Los Angeles.