"Two years ago I was working at a liquor store," 25-year Newark DJ UNIIQU3 tells me on the phone last week.
"This year, I played Coachella."
The past few years have seen an explosion of Jersey club, the dance-heavy genre that originated in Newark nightclubs in the '90s. Pioneered by DJ Tameil and DJ Tim Dolla of the "Brick Bandits" crew, the genre grew out of Baltimore club—both use a 4/4 time signature, short sample loops and hard kicks, and a BPM between 130-140. UNIIQU3 recently launched a monthly party with Brooklyn collective Hot Action called #Action135 as an homage to the most popular Jersey club tempo.
While Jersey club has gone from a local genre to an international phenomenon in the past four years, UNIIQU3 says it has yet to reach its height of popularity. She sees its influence, however, infiltrating the mainstream, citing artists like Chris Brown, Jason Derulo, and Beyoncé as taking notes from Jersey club. UNIIQU3 (born Cherise Gary) explains that growing up, Newark (aka "Brick City") was very dangerous. Jersey Club promoter Ngu Asongwed told The Fader in their in-depth 2014 oral history of the genre that "death, crime, taxes, jobs or lack thereof" create "tons of tension" at home. DJ Sliink expanded that while "New Jersey isn't the greatest area to live," with the "recent success and Jersey Club DJs touring, we gave the kids something to look forward to and let them know that they can achieve what they put their mind to." Cherise echoes this sentiment to me on the phone: "The neighborhoods we grew up in were fucking terrible.... We never foresaw traveling the world to play Jersey Club."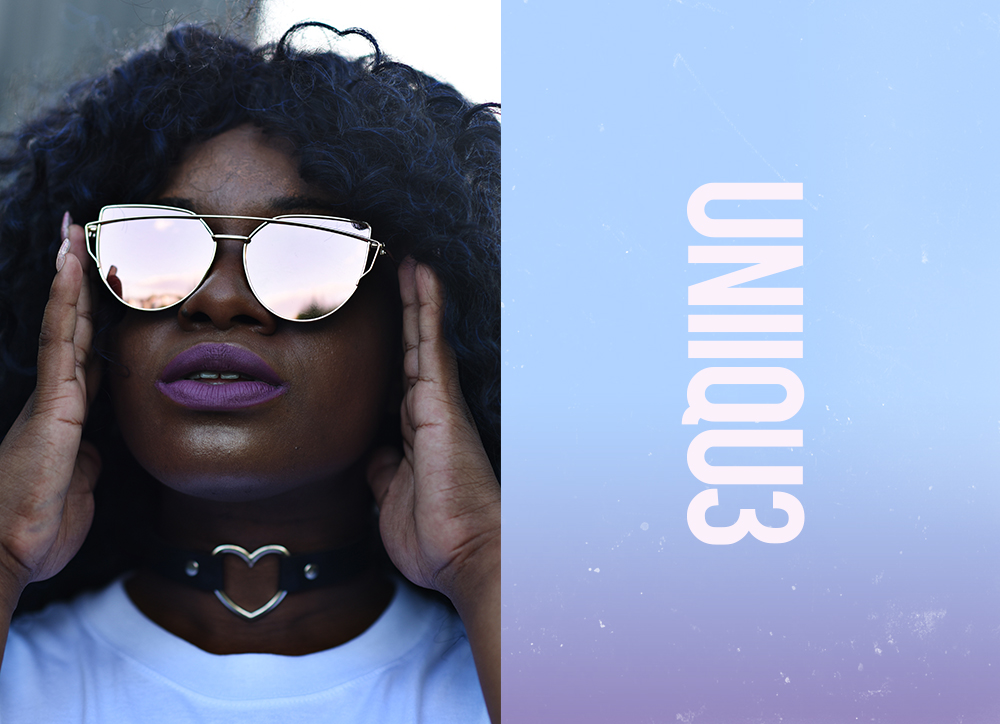 UNIIQU3 tells me that her fanbase is bigger overseas, particularly in the U.K. (she was recently recognized on the street in Glasgow). She believes the U.S. is slower to catch onto cultural trends than our European counterparts. For example, Cherise listened to and fell in love with grime artists like Skepta years before they took off in the states. At #Action135, UNIIQU3's goal is to bring all the music she hears abroad—ranging from grime to Russian rap—back home (Hot Action told The FADER that the night represents "people from the culture for the culture").
Cherise has a thirst for ever-changing scenery, for experiencing the unknown. "I'm basically a nomad," she tells me. "I go crazy when I'm not on the road." While she's been to Europe many times, she's looking forward to bringing her sound to Asia and South America. And despite her strong ties to Newark, UNIIQU3 wants to eventually live overseas.
Growing up in Newark, NJ, Cherise hated school and put all her energy into music and dance. A self-described "performance art brat," she sang and danced jazz, point, and tap. "I used to be the prima ballerina bitch," she says. And like many 16-year-olds, Cherise also loved to party. Beyond keeping her out of trouble (in Newark, Cherise tells me, "you can get in trouble just for going outside") and introducing her to lifelong friends, the parties introduced her to the Jersey club scene. While she loved the music and the friends she met, Cherise remembers thinking to herself: "Yo, how come there's never any girls?" She was dating a DJ at the time and convinced him to teach her; soon, Cherise and the Jersey club scene were forever changed. (Vice's THUMP wrote last year: "There is no doubt the sound has gone global," citing UNIIQU3 as among the genre's "legends.")
Whenever UNIIQU3 is written about, she's referred to as the "Jersey club queen." I ask her to explain the title, which she says was chosen for her: "mad people started calling me that because I was one of the only girls in the scene really killing it." And when people started calling her the Jersey club queen, she decided to "live up to the name and be a boss."
When she officially added "Kween" to her moniker, she spelled it with a "K" out of respect for the late Baltimore club DJ K-Swift, who referred to herself as Club Queen. The name UNIIQU3 also references Cherise's being one of few women in the scene: "Everyone kept saying what I was doing was unique so I stuck with it." She wrote to me in an email: "It's spelled so UNIIQU3 bc I'm different lol."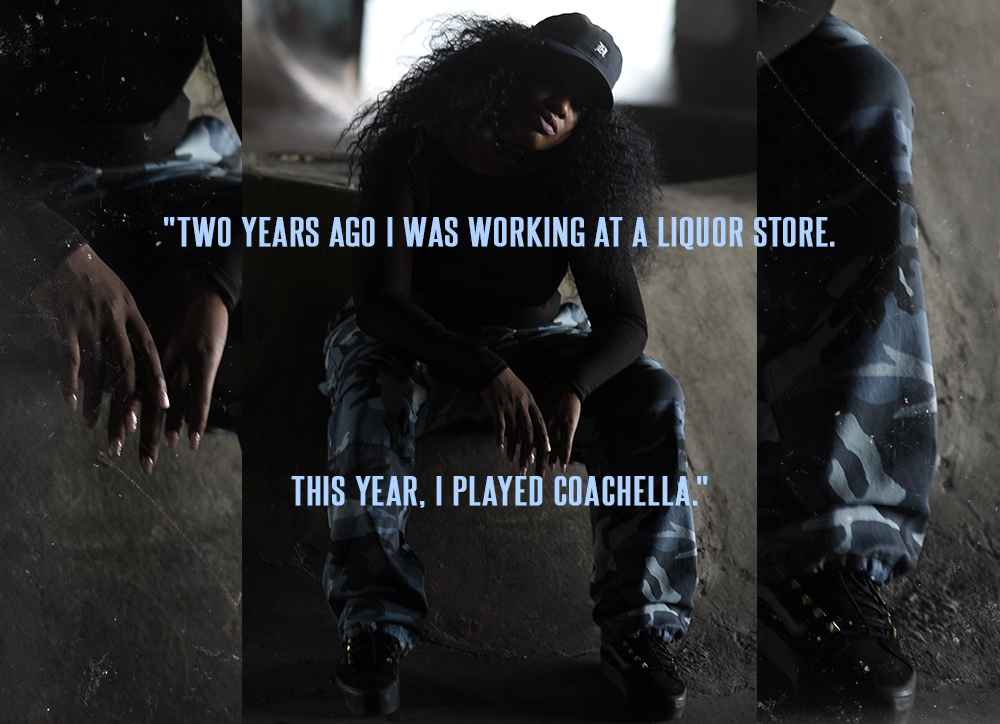 Cherise uses being a woman to her advantage. "You don't see black women on these festival stages," she tells me on the phone. Explaining that she's "more interesting to look at" than her male counterparts, who all look the same, Cherise is radically shifting the male gaze to lift up herself and her fellow women.
"First rule of a UNIIQU3 show is girls to the front," she says.
Cherise believes dance music is catered to women anyway ("how many times do you hear in a song—'girls drop it low' or 'girls shake that ass'?") and thinks women are better dancers. "Without us, the clubs would be ass," she laughs. "I've been to clubs where it's a dick festival and it's not fun."
Aside from her gender, another thing that sets UNIIQU3 apart from her fellow Jersey club DJ's—and something that sticks out to me when I see her slay RBMA Radio's "United States of Bass" at Union Nightclub—is that she brings her own dancers to keep the crowd hype.
"Do most Jersey club DJs have their own dancers?" I ask.
"First rule of a UNIIQU3 show is girls to the front."
"Just me," Cherise says, and while I can't see her, I imagine that she's smiling. She explains she can't always bring her dancers because it's expensive, but she prefers to have them because they make the crowd comfortable, especially given that the genre is new to many audience-members. And Jersey club, she stresses, is made for dancing. "Don't come to Jersey club to be on your phone," UNIIQU3 says.
When I see UNIIQU3 play at Union for Red Bull Music Academy's United States of Bass event, she calls out audience members for their lack of participation. She told Run The Trap last year, "I look at the crowd because I like pointing people out and saying 'ya'll weak as fuck,' or, 'get off your phone,' I hate that shit."
"Don't observe—indulge," she says to me.
As a writer—a natural observer—I love this; it explains why I have a compulsive desire to go dancing essentially every weekend night. It's my one time to fully inhabit the moment. Cherise understands the importance of providing this experience for people, particularly in Newark, where outside life can be particularly trying. A Jersey club show allows people to forget their troubles and get lost in the music. As Asongwed told The FADER: "The music is a way of working out your demons."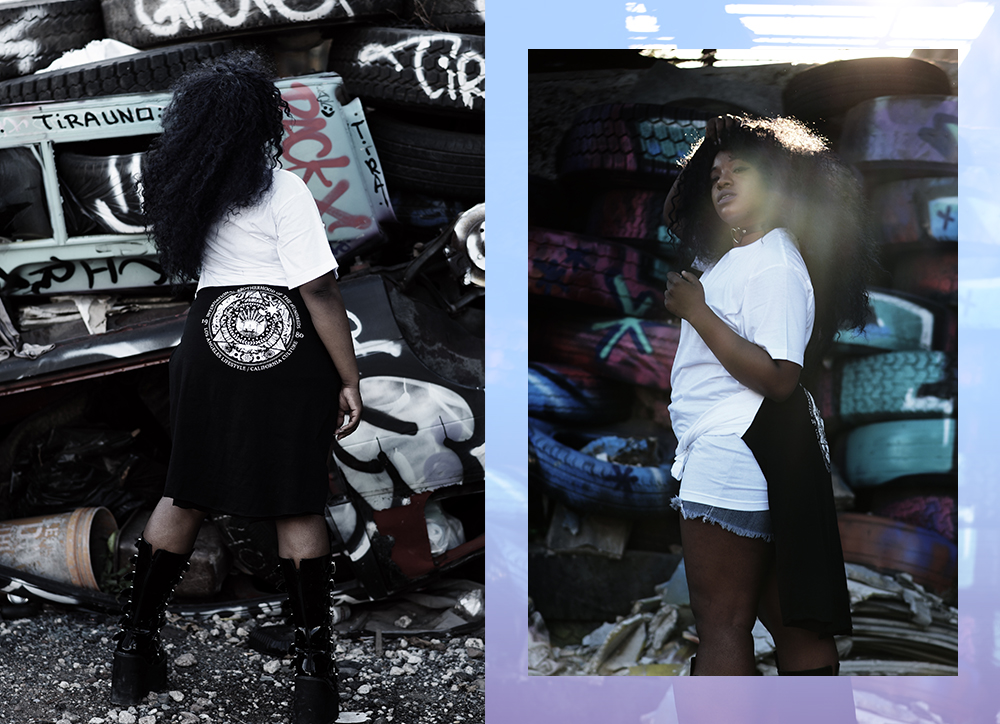 I ask UNIIQU3 if she has a favorite show she's played. "Oh man, so many," she pauses, before recalling two specific performances. "Afropunk the first time," she says, referring to the Brooklyn-born festival that celebrates black alternative music and subcultures. "A kid in a wheelchair crowd-surfed," she says. "He got so many rides from girls." Cherise laughs.
"All the guys not in a wheelchair were jealous."
She explains another experience performing at Toronto's NXNE with Rae Sremmurd, in which Cherise brought all the girls on the stage and "they started doing backflips," she laughs. "It was crazy."
UNIIQU3 isn't the type of artist who wants to be adored or put on a pedestal. She talks to audience members before, during, and after her shows. "We have cute tipsy talk after the parties," she laughs. "We take cute selfies and Snapchats." Her performances are an immersive experience in which the DJ becomes one with the audience. While many artists express apprehension or have a complicated relationship with performing live, it's clear that UNIIQU3 lives to perform.
"Do you get nervous before you go on?" I ask.
"Every time."
"Do you have something you do to calm yourself down?"
"Yes," she laughs. "Hennessy."
UNIIQU3 says she isn't "pressed about not being on a major label." The DJ is refreshingly authentic. This is yet another sense in which she's rare—unique. Her recent video for "Yo (I'm Lit)" features the DJ and collaborator Saint (who produced Princess Nokia's "Tomboy") roaming around LA with friends in what Vice called "a fresh burst of life." Cherise doesn't have a desire to make an overly polished or abstract video ("sometimes the EDM game can be so fake"). Instead, she tells me: "I want to bring the realness back." In an era in which we're becoming increasingly attached to devices that blur lines between real and fake, this, too, feels radical—unique. And I'm excited for the U.S. to catch onto UNIIQU3's realness—not observing, but indulging—with the fervor it deserves.
UNIIQU3's recent single, "Run," features her own vocals, a first for her. Astronomar-produced song dropped on September 23 on Insomniac Records. "I'm really in love with this track," she wrote to us, displaying her characteristic positivity and desire to spread empowerment:
"I'm just excited that we can promote confidence in the club. It's really important to feel like you own the night. I mean you're out, dressed up, possibly lit.. why not run the club ;)"
***
Follow UNIIQU3 on Soundcloud, Twitter @UUNIQU3, and Facebook.
Photos by Devidesire. Creative by Tom Winslade.