In a quest to find some reason to leave work (Ben scares me, and the media room smells like BO X Funyuns X taco-meat), I headed over to Jay Howell's new exhibition at Slow Culture. Yeah, the same Slow Culture where this happened last year. And, yeah, that's the same Slow Culture who's Fred Guerrero is a text-master typie-king on your very own The Hundreds Dotcom.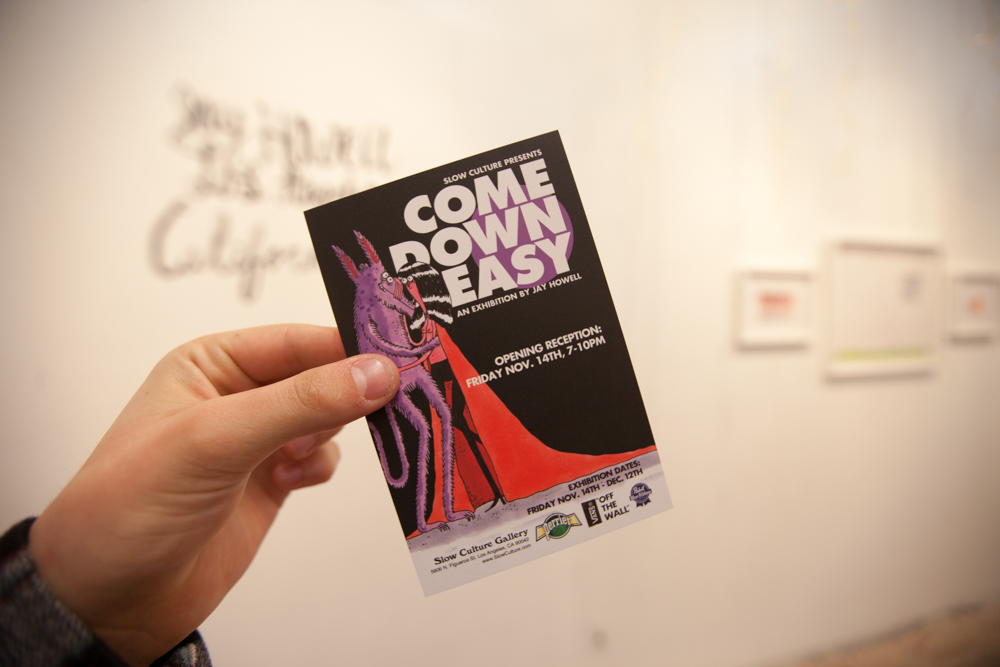 As always, Jay Howell—although not a hot tattooed girl—was incredibly infectious. The dude always seems like he's had at least three Red Bulls, and I mean that in the best of ways. I shot in a few minutes early to get a peek before the hysteria. If the photos suck, blame Sean.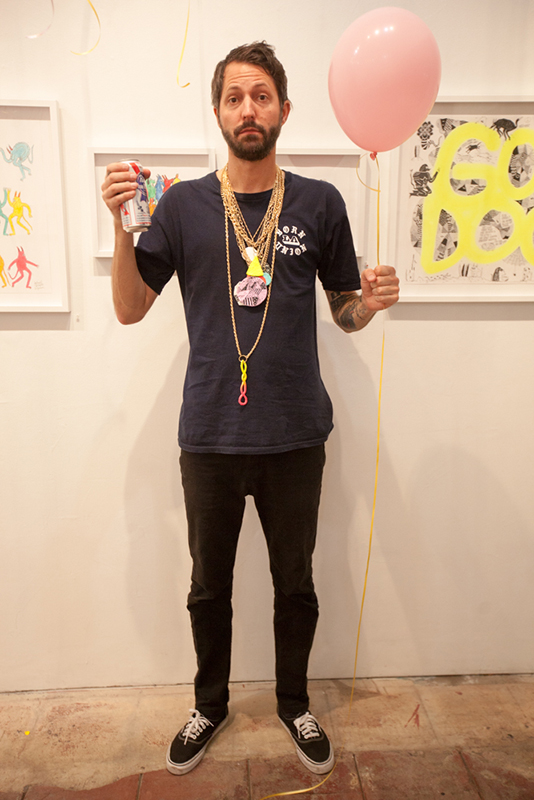 I asked Jay if there was any inspiration behind his "Come Down Easy" exhibition. I need to stop asking cliché questions.
"It's not so much inspiration. It's more like trying to go home and be as productive as possible. It's all about trying to get high off of work. And now I'm like exhausted. And, so, it doesn't work. So don't try to do that."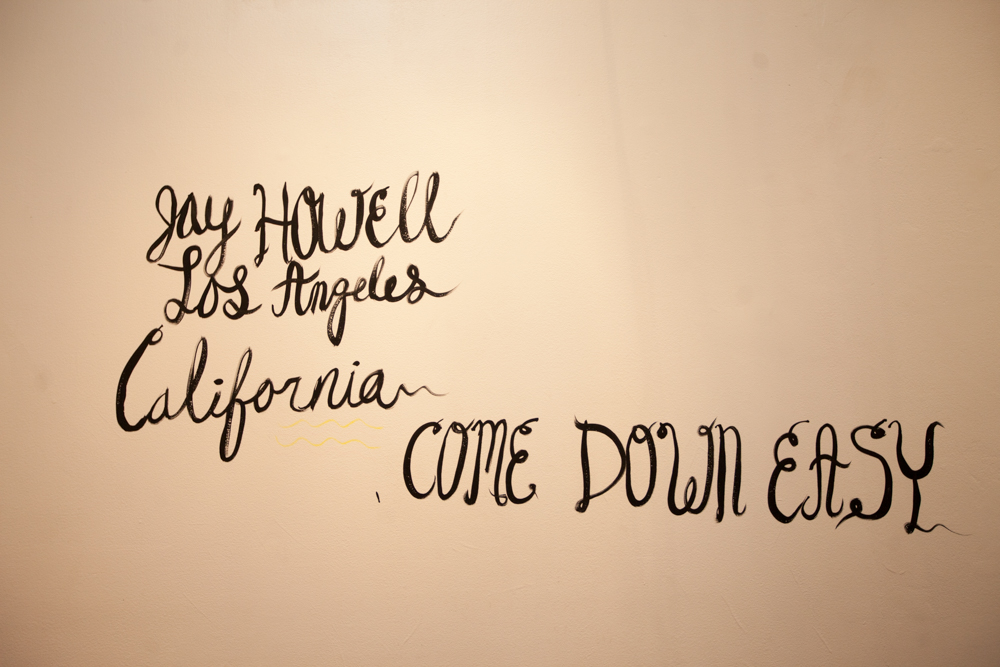 I really wanted to buy this one. I bought one last time, and it's in the office that I never go into, but I'm still happy that it's in there sending out chuckle-vibes.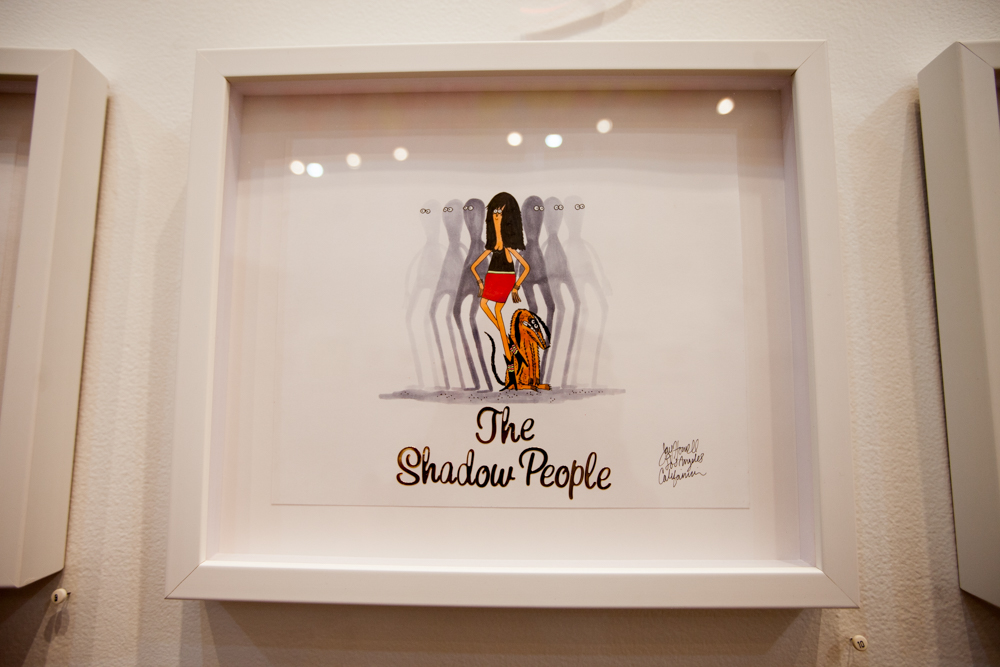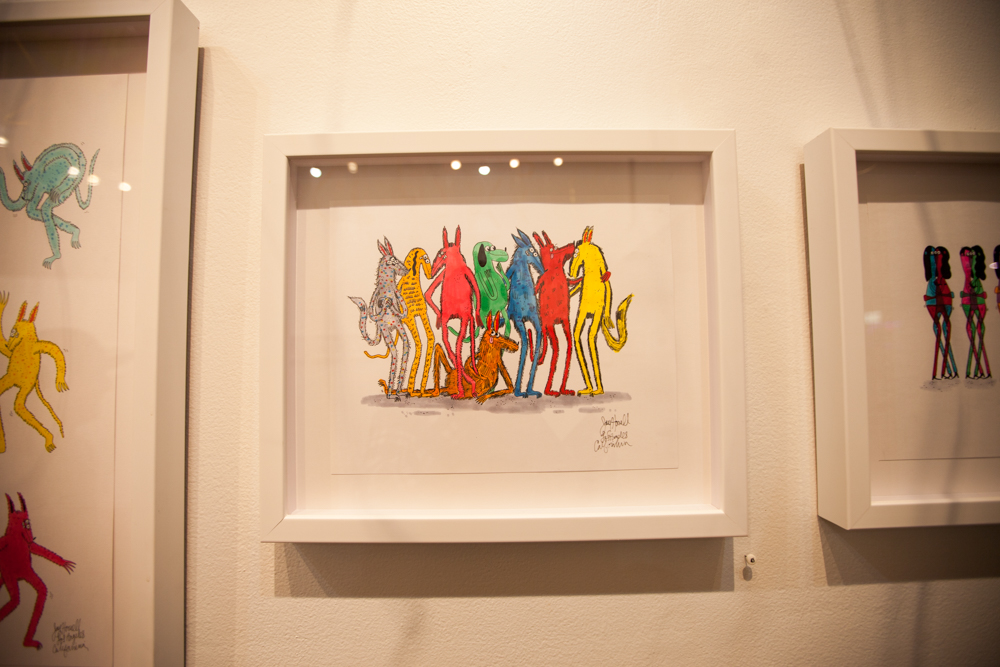 Jay likes to illustrate on unconventional surfaces. I like it, too.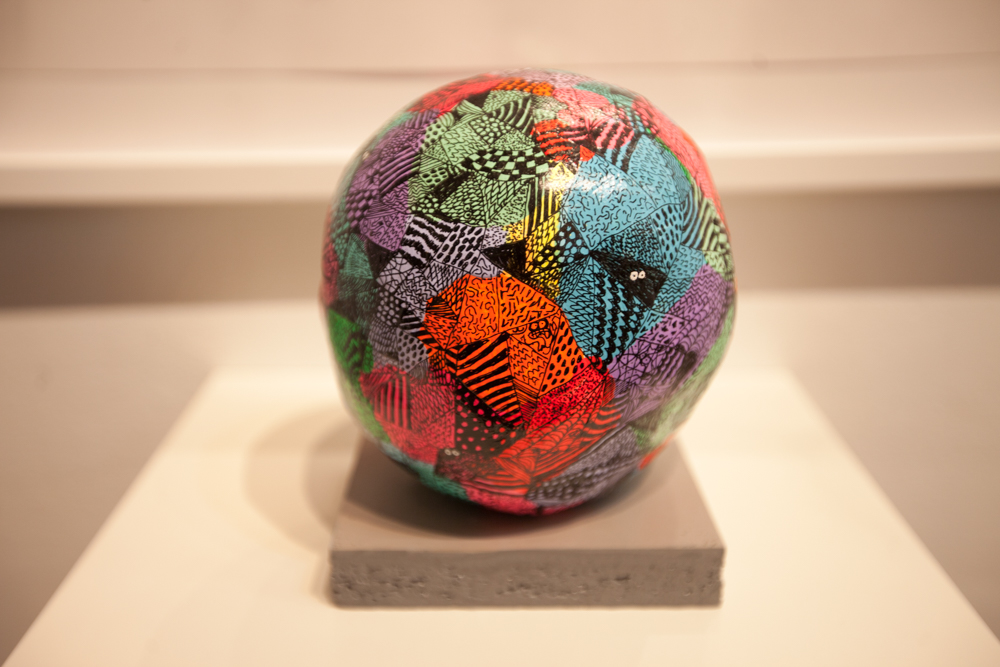 This one hits a special button in my giggle factory.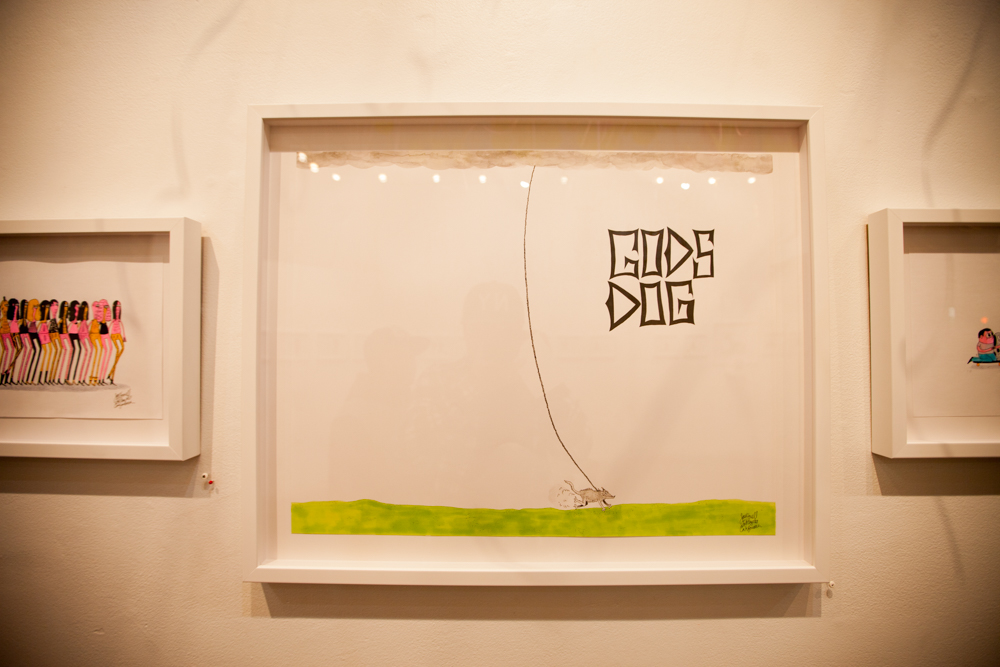 If you were Emile Hirsch or a like-walleted fellow, you probably popped up and swooped one of these joints.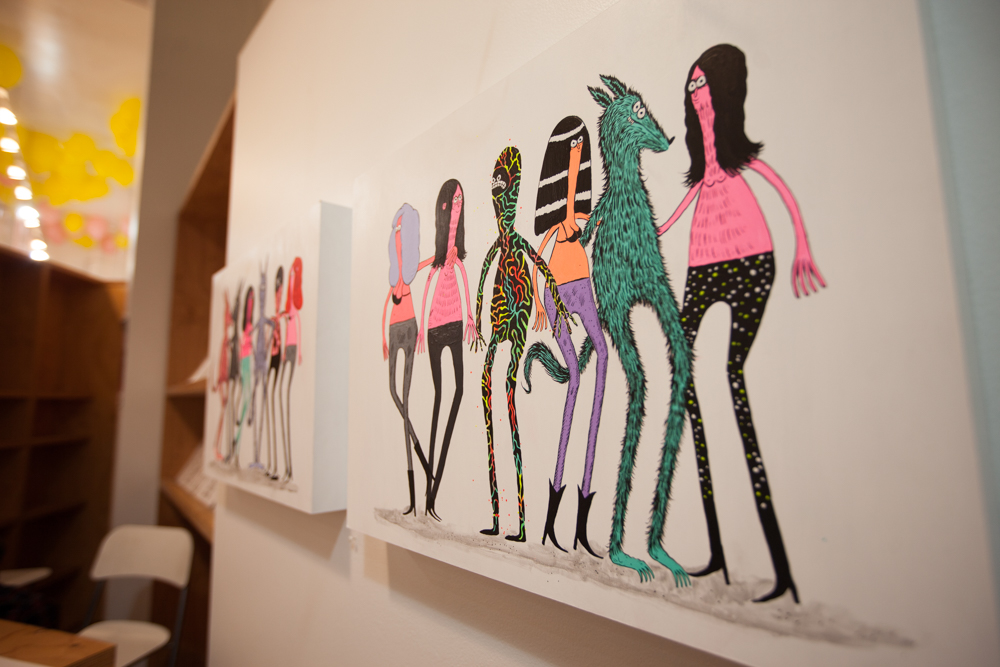 I didn't ask him what "God's Dog" meant, but it's more fun letting my brain come up with it.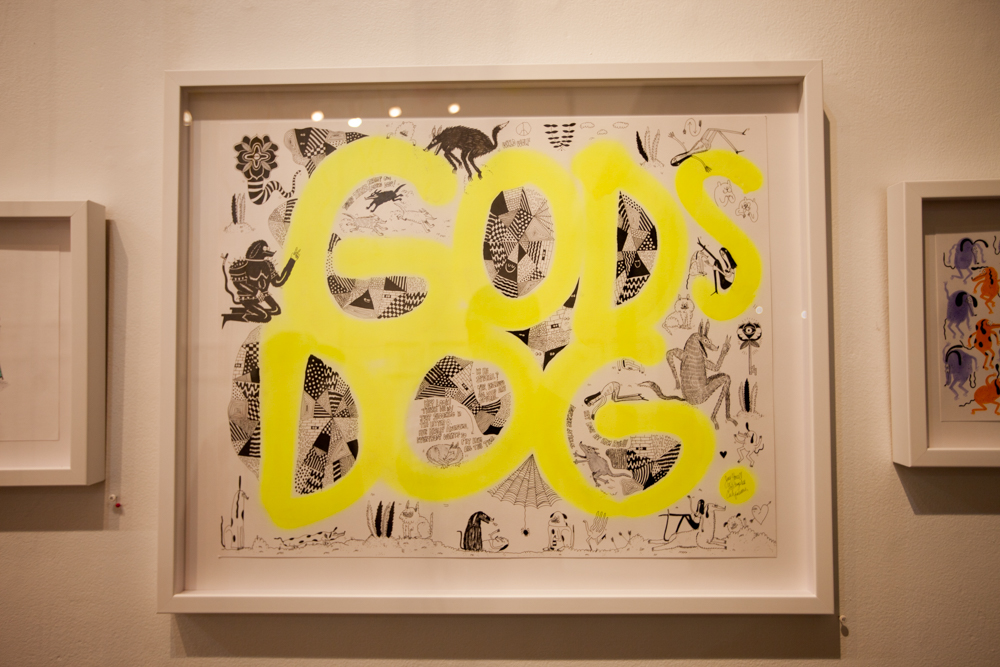 Only Jay can make a cactus something that I highly considered impulse purchasing.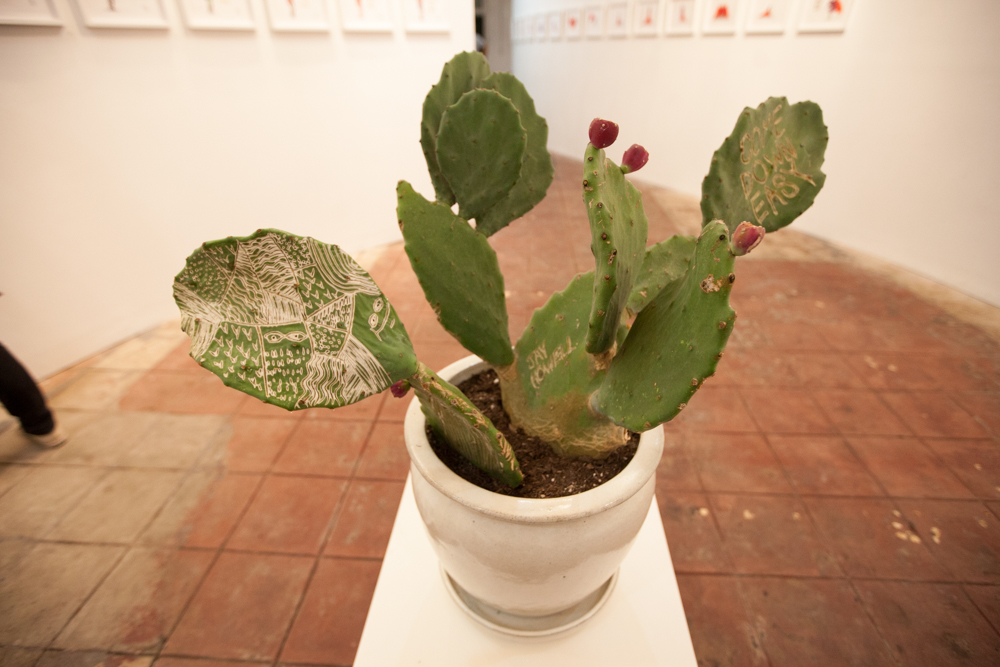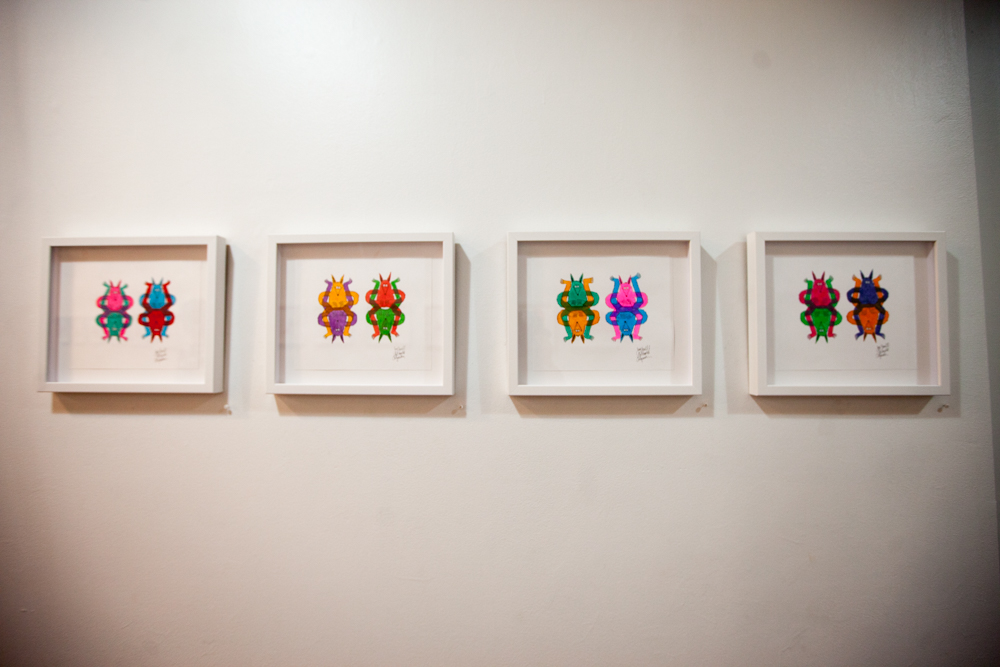 Jay shines when he gets his mixed media game proper. FYI, in-case you're not up-to-date on your acronyms, JDI is a collective of the coolest cool people with epic LA arts-district sticker placement. Someone more in the know will explain this to you.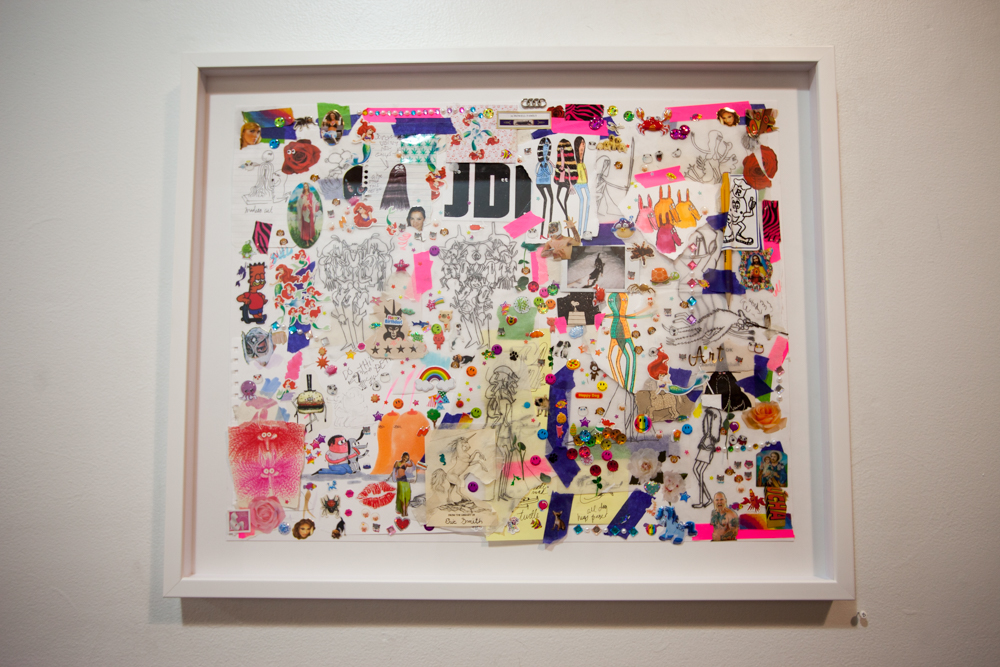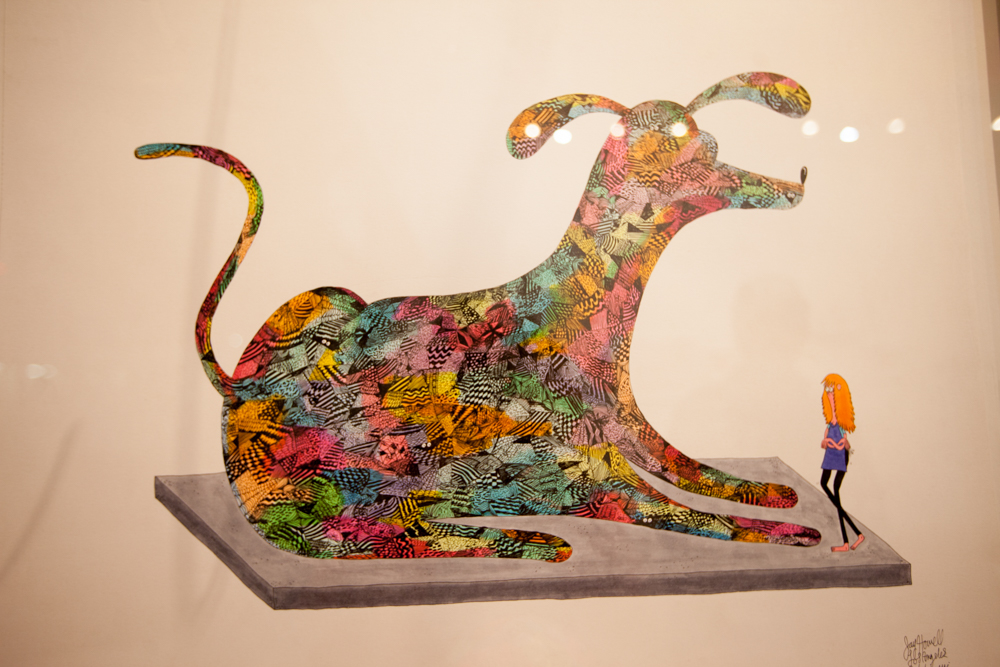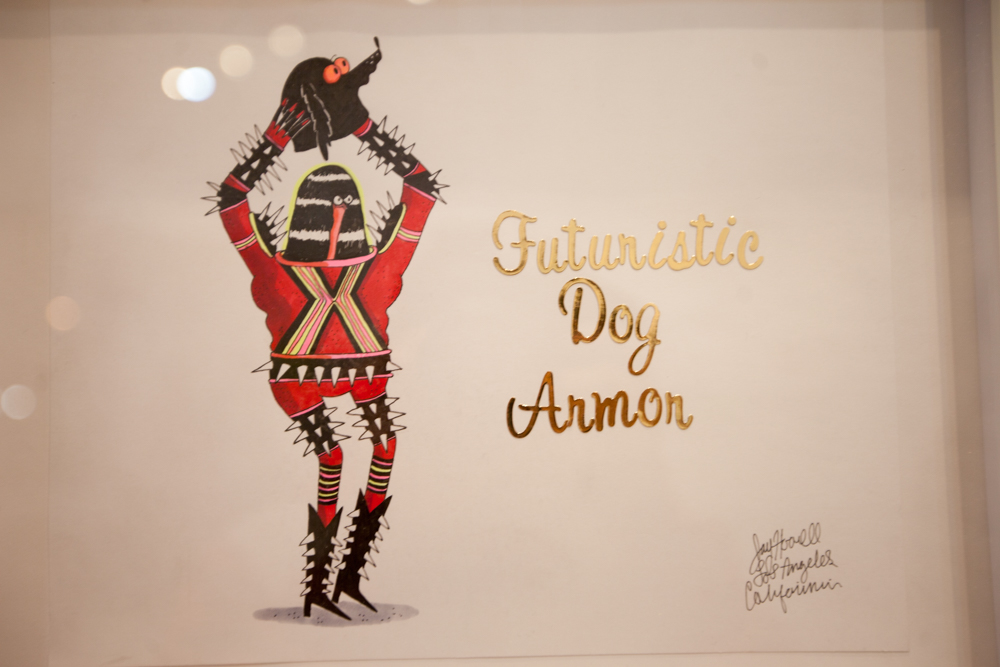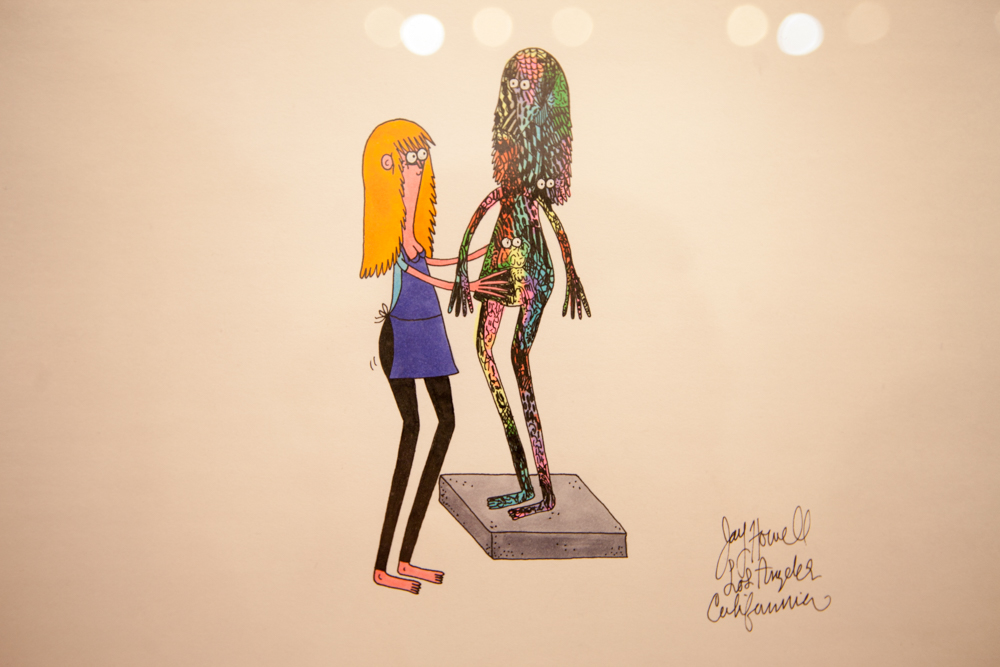 Long story short, Jay's the man.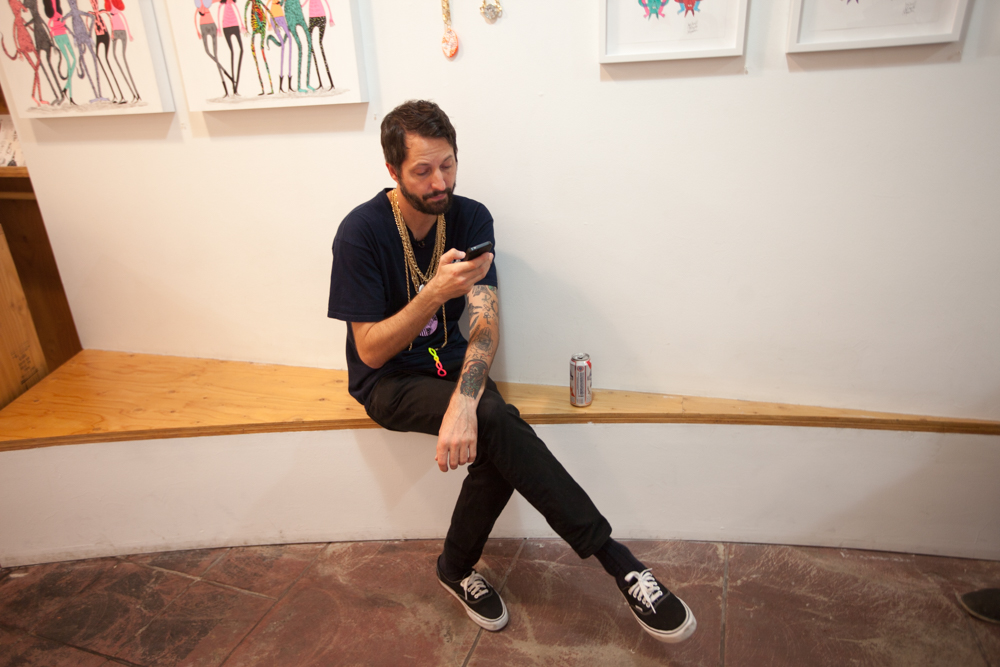 ::
You, too, can partake in the joy of visiting Jay's latest endeavor until December 12th!
Slow Culture Gallery
5906 N. Figueroa St.
Los Angeles, CA 90042
Oh, and follow him on this Internet photo sharing application.