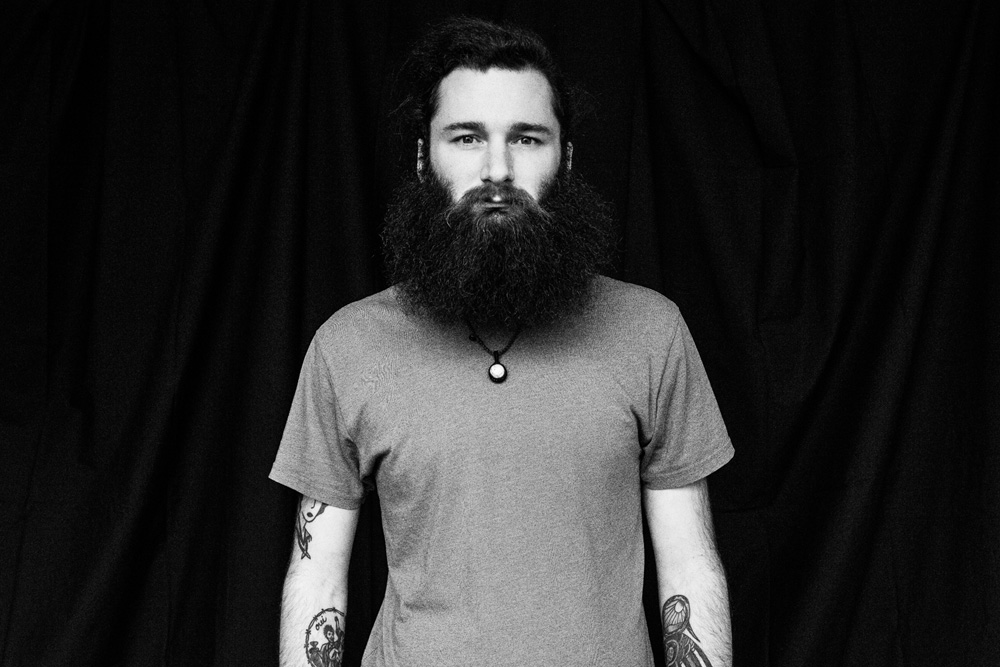 It wasn't until college that James Hartley first picked up a camera, but it all started back in high school. In fact, it really all started with skateboarding. He and his friends were just being typical Australian teenagers, skating around town while Hartley would film on an old video camera he had. Through skateboarding, he found the world of punk/hardcore, and then eventually started spending his time going to shows in Adelaide's thriving scene. "It was a really strong community of like-minded individuals," he recalls. "Singing about real shit. And everyone was very accepting." It wouldn't be long before he would find himself shooting and documenting shows and candid moments between bands backstage.
He befriended bands such as Parkway Drive and The Amity Affliction when they were playing small local shows in makeshift venues. Little did he know these bands would go on to be the biggest names in Australian heavy music and would take him along for the ride. "It was all luck for the most part," he confesses. "These bands got huge and I was in the right place at the right time." Hartley would go on to spend the greater part of five years on the road with a number of bands, living tour-to-tour as he traveled the world. "I was smoking so much weed at the time," he says with a laugh. "Thankfully I have all the photos so I can actually remember it."
"There was a point when I really had to start to leaning on bands to keep me afloat financially, and that led to working tours I didn't want to do, which put me in situations I didn't want to be in. Being a touring photographer meant that you had to stay on the road to stay alive, and I felt myself becoming a slave to that. Essentially you have to rely on other [people's] success to fuel your own."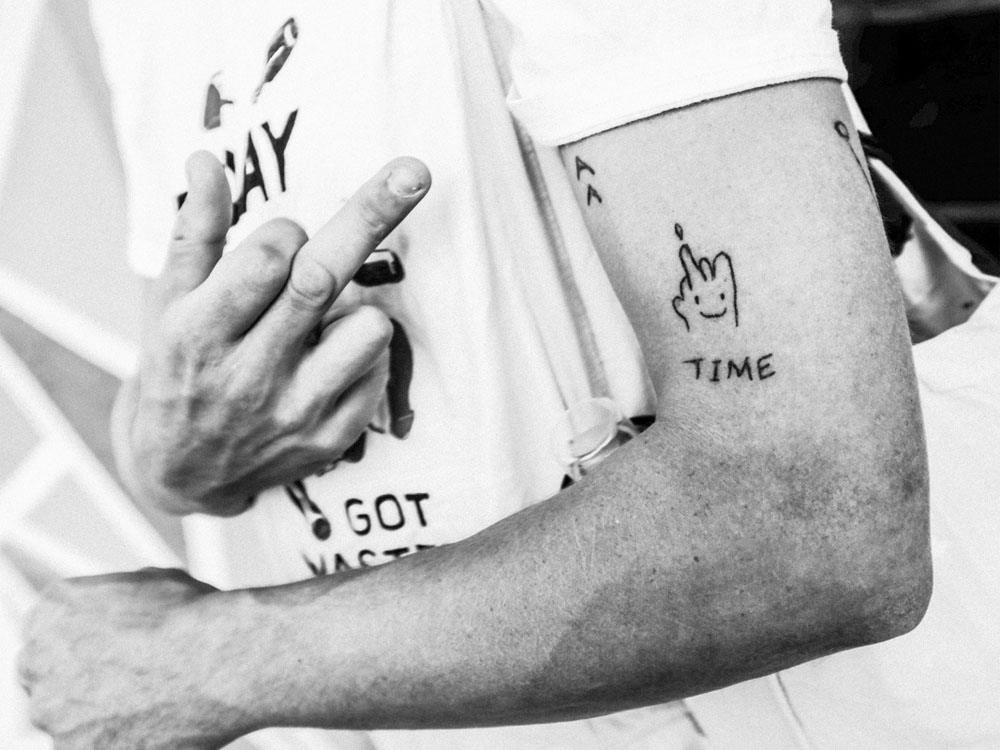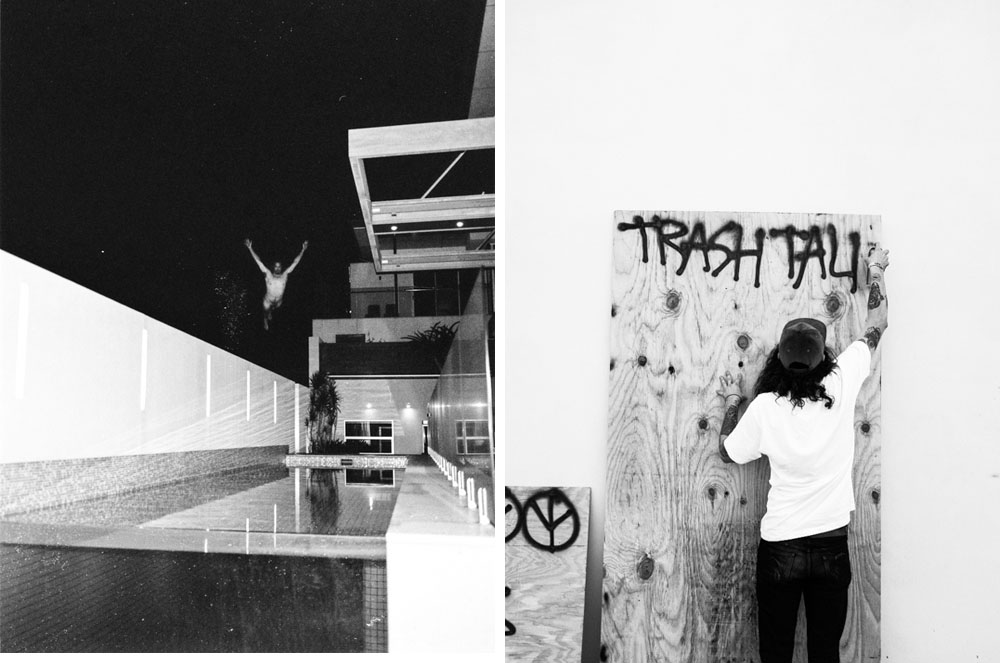 At some point during his travels, Hartley started to realize he was ready for the next chapter—not only with his life and career, but also with his photographic style. "It was easy to become complacent in that [touring] environment. If you're shooting some famous musician, people are going to be interested in the shot regardless of the quality of the photo." He quickly began to set his sights on New York as his next step, wanting to live in a city full of creative opportunity and endless inspiration. "For the things I am passionate about — photography, skateboarding, music, people — New York is really the best place to immerse yourself in all of those things."
On a trip through America and Jamaica, Hartley started to realize that now was the time to make his move to the city he'd always had his eye on. He decided to self-publish a photo 'zine of shots from his trip, entitled "Everything Led Me To Here," and launched the project with exhibitions in both Adelaide and New York. "It was pretty special, [getting] to do that in my hometown and the city I now live in — the proverbial starting and ending points."
Now he's officially living in New York ("I fucking love it," he quips) and is focusing on personal growth while pursuing a shift towards more editorial and fashion-based work. "I feel like I've just had this massive shift in life towards a focus on my emotional self and the person I'm becoming. I just want to be the best person I can be," he elaborates. It's clear that Hartley is focusing on both his work and himself with the newfound clarity that living in a new city can bring, two things that got lost in the hectic lifestyle of his former touring days. "When you're emotionally strong, you're un-fuck-with-able. It's empowering and it's authentic. I dig that." Despite all this introspection, he wants it known that one thing will never change: "I'll still be taking photos, traveling and partying like a fucking champion."
::
Keep up with James Hartley on Instagram (@HartleyPhoto) and see more of his work on his website here.