Graffiti, like most street cultures, is resilient by nature. Where there's a fill, there's a spray. So when word got around back in 2013, that graphic designer, publisher, and maven, Shaun Baron of The Infamous Magazine, was diagnosed with advanced cancer, the proverbial "troops" rallied around his cause. Their brother's health was at risk, along with the current production legacy of the only full-length American publication dedicated to graffiti and street art.
Despite the odds, Shaun's advocates and fans of the magazine alike helped to up the ante by generating enough crowdsourced funding to keep The Infamous going. It was enough to help the publication and its publisher shift into remission, both figuratively and literally. With the production of Issue #7 secured, it was proof that the graffiti community could pull together to tap into its intricate network of peers, pupils, protégés, producers, and professionals. Shaun has been in search of this caliber of cultural mobilization for the magazine ever since.
Fast forward to this past Thursday evening, January 8, 2015, where, instead of odds, our subject welcomed guests to help celebrate the New York City stop of Issue #8's release. The event took place down in Chinatown's Gallery Sensei, a discreet second-floor art space whose balance of lofty showroom and intimate lounge areas was a great setting to run into the mindful Shaun and the latest manifestation of he and his co-conspirators' efforts. There was a communal feeling in the room, with merchandise tables draped in The Infamous back issues, gear, stickers, and assorted graffiti-related paraphernalia. There were also tables and complimentary merch appearances from the night's sponsors and issue collaborators like Cap Matches Color, Liquitex, Ironlak, Eggshell Stickers, Robots Will Kill, and Crescent Artists, along with brews from Pabst Blue Ribbon at the bar, of course. The gathering made for a warm night of support and reverence for a common love despite plummeting Big Apple temperatures.
As for the evening's star and V.I.P. (very important publication), Issue #8, it's as jam-packed as ever with 112+ pages of writer culture and street art features that cover everything from the nuance of "Instagram writers" to the evolution of anti-graffiti laws. While dual cover stories about Philadelphia writer 4Ever and Brazilian muralist Eduardo Kobra serve as testaments to The Infamous' ethos – that graffiti and street art are rich and relevant enough to merit coverage in a premiere, educated, and documented format. Shaun is at the front lines of this opportunity. To say that it hasn't been easy is already the biggest understatement of 2015. As a proponent of art and writer culture myself, the hope is to have readers comprehend that this labor of love is due a new lease. Fans are ready for it, but more importantly, the culture deserves it.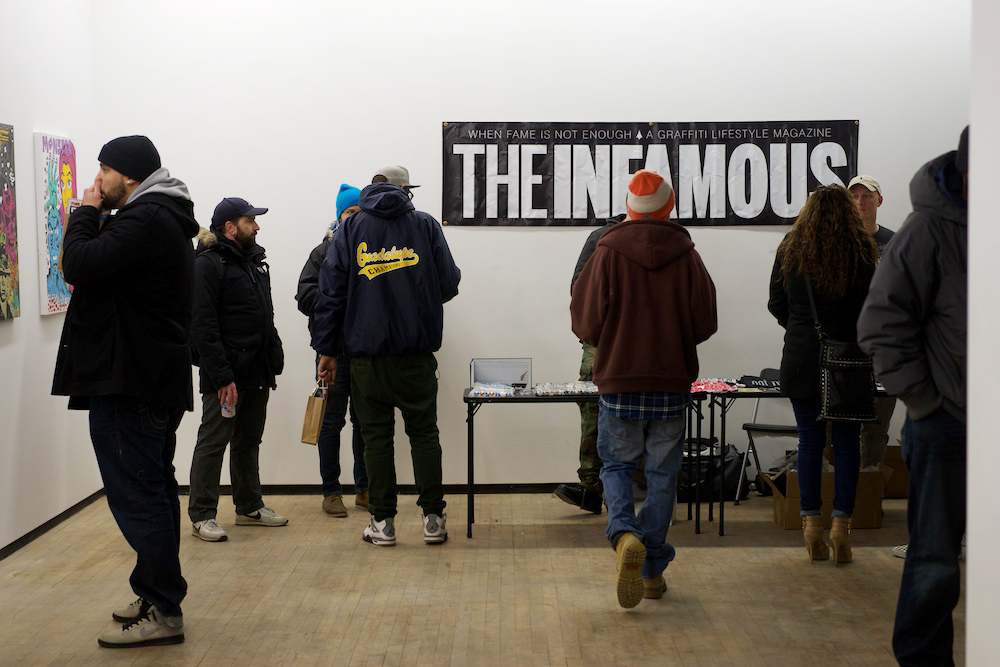 What attendees like myself may have deemed a "successful" event for the magazine is only one finite step for its publisher, Shaun declares:
"I wish there was a bigger turnout. What I really want to do with these release parties is have an activity, or series of graffiti-related inter-activities, going on, like a wall, easel, or canvas. It's important for people to meet each other more."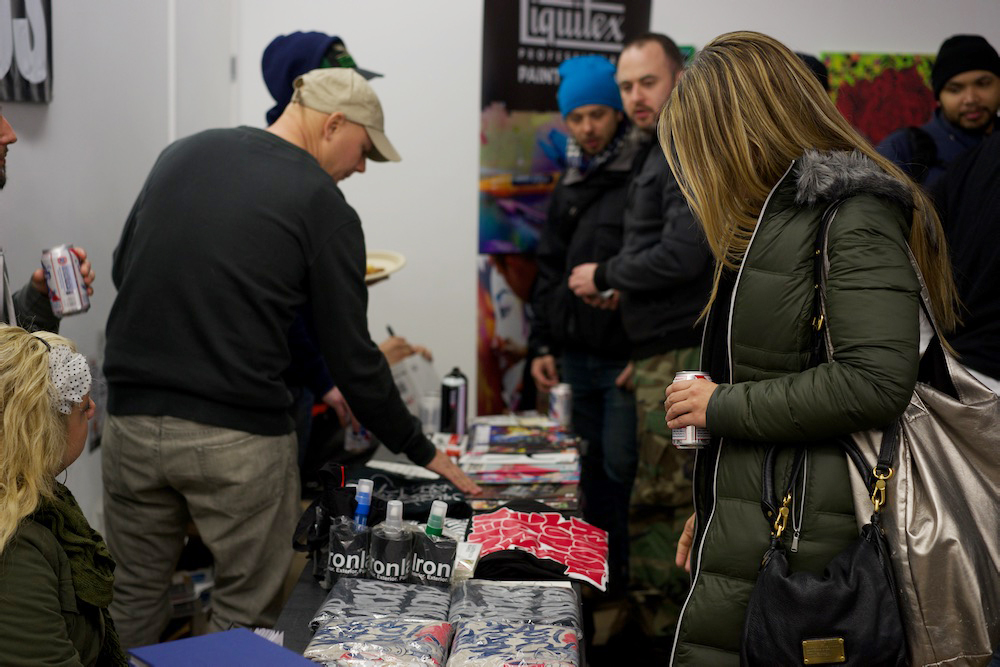 General support for the magazine is one thing, but running a return-yielding publication is a whole other beast, Shaun also explains:
"It's hard being a one-man shop. I'm the marketing guy, distribution guy, layout guy, and the advertiser. Other than the writing and editing, all of the business stuff falls on me... My goal is to get the magazine to pay for itself and find a major partner that can help take it to where it needs to be."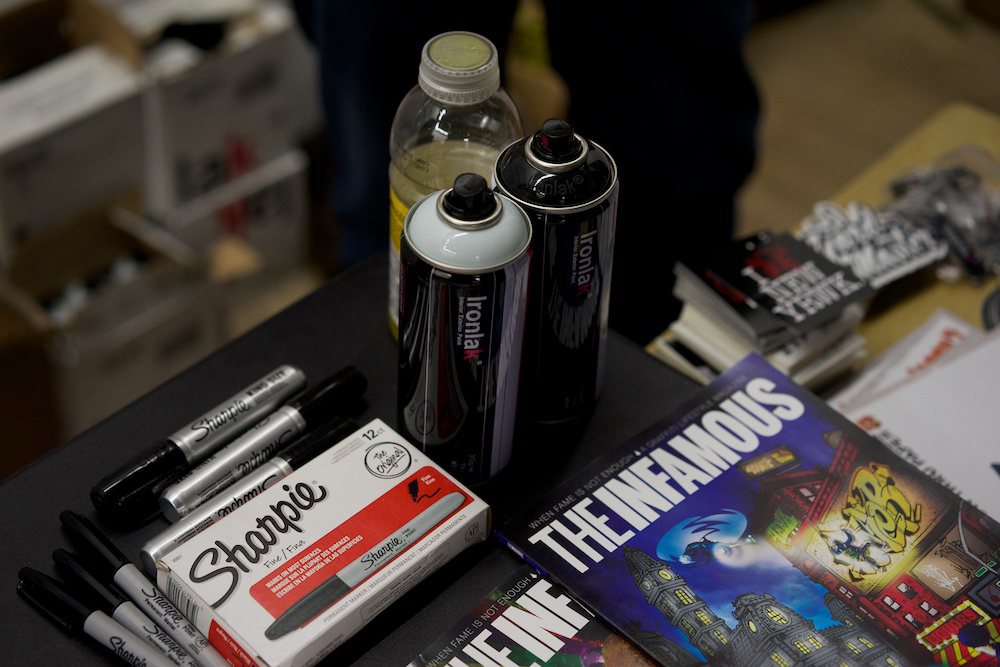 There's also a bigger picture at stake for the underground nature of graffiti culture, with important interconnected values yet to truly be maximized, Shaun says:
"Because graffiti is a such niche market, that should be more reason for there to be a network where companies and other people involved within this culture all come together to make some big things happen."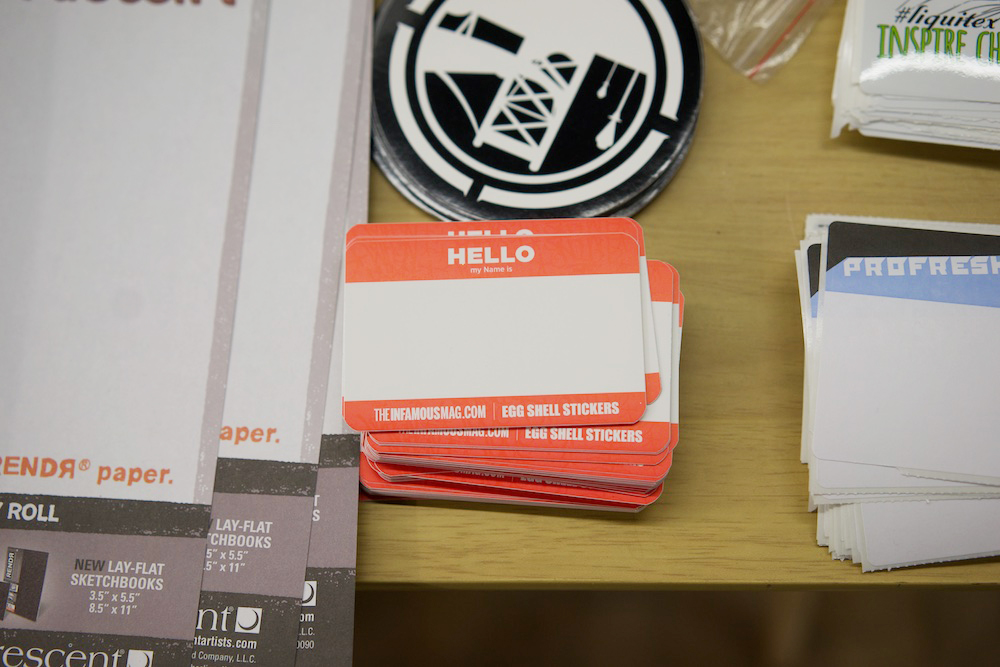 Cap Matches Color is an example of that ideal interconnectedness, Shaun points out:
"Cap Matches Color also writes all of the vintage paint sections in our issues, so it's great to be able to have them come out to these events and gain support for them."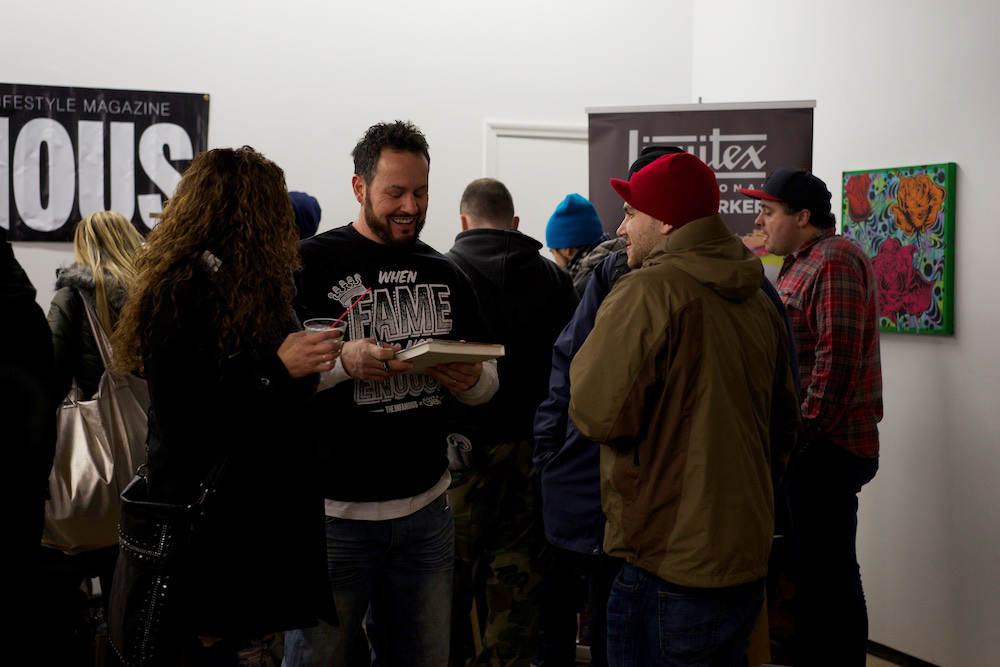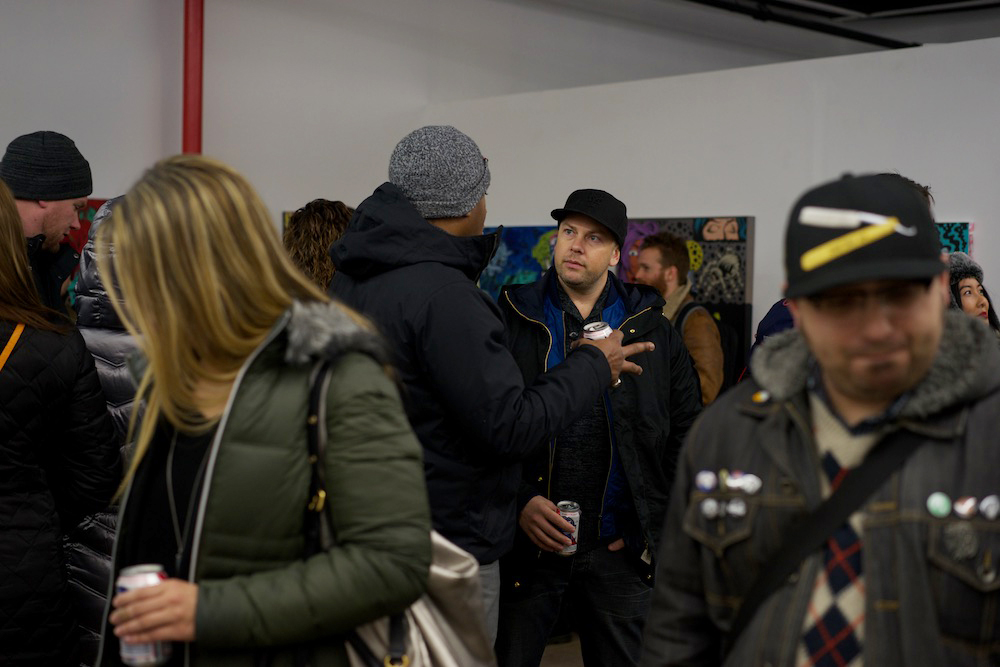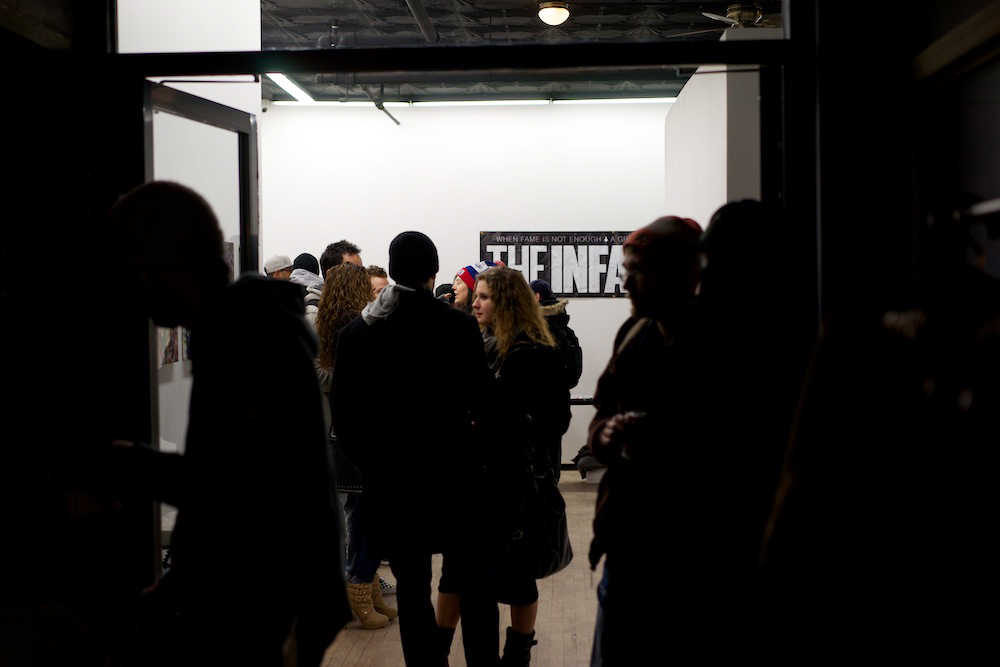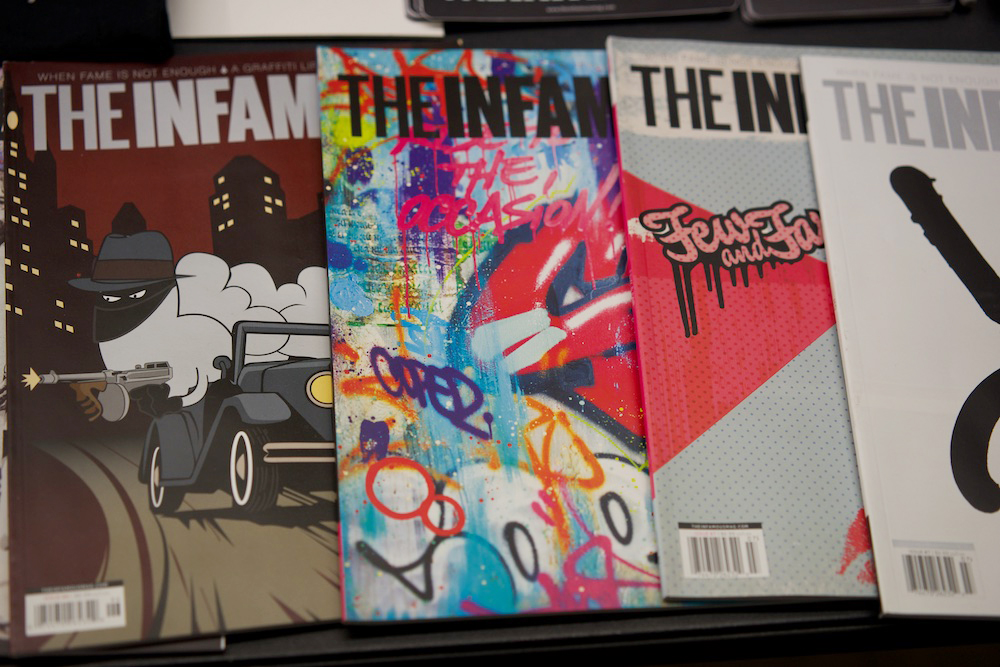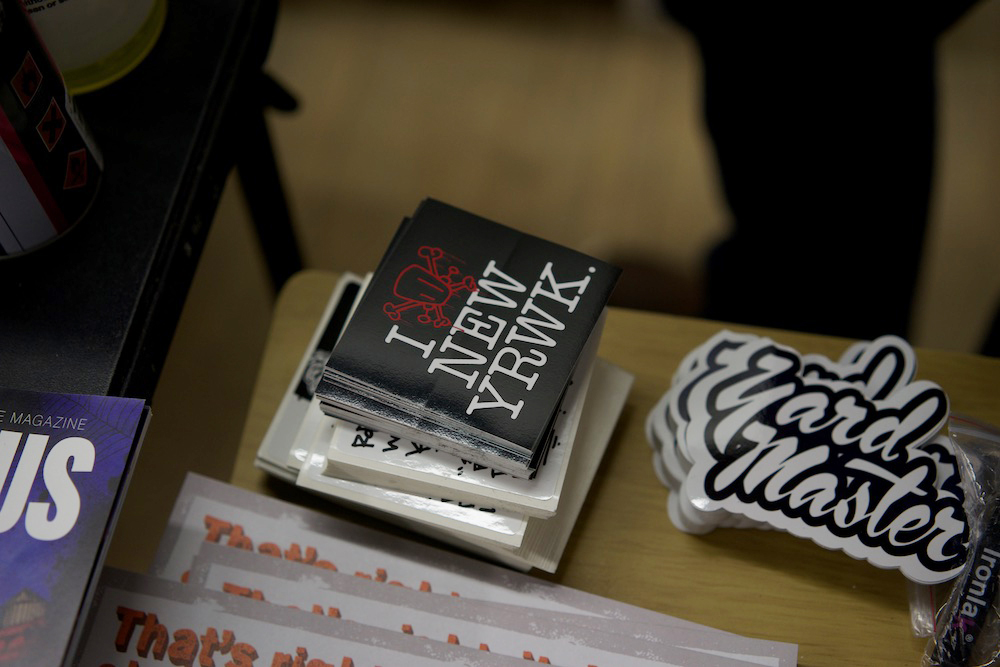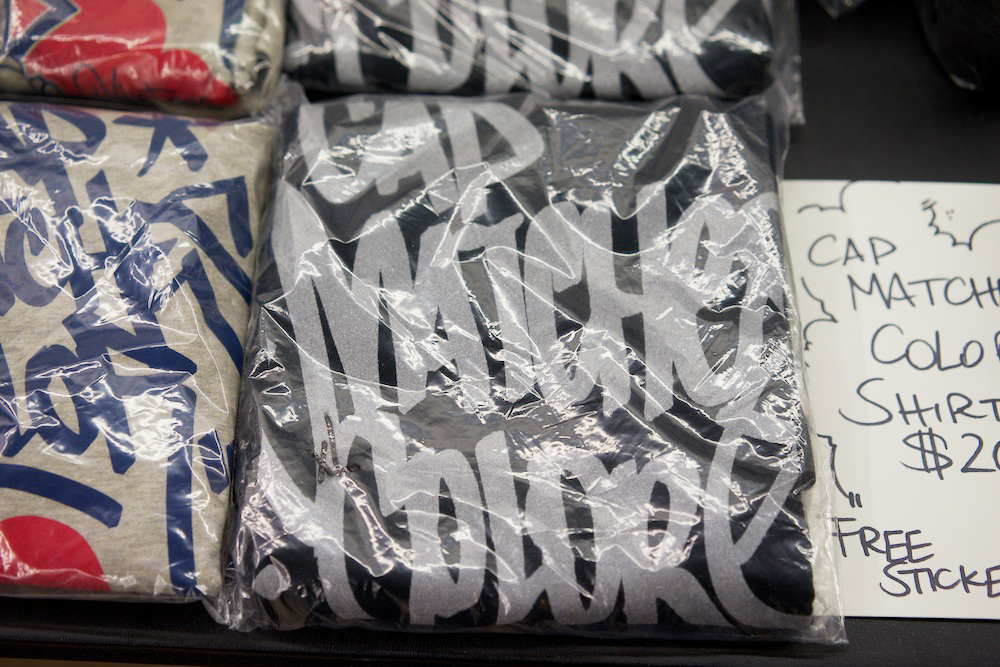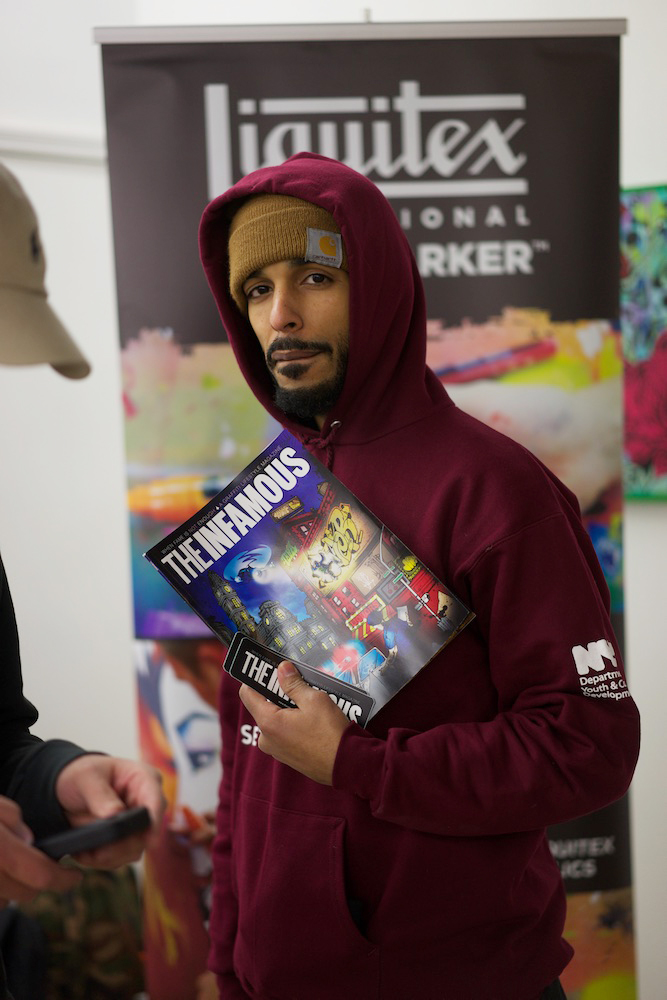 ::
The Infamous Magazine's website.
@theinfamousmag on Instagram.
Photos by Pete Pabon.