Music is an important part of our culture. It gives us the ability to set our mood, extend our personality, and soundtrack our day-to-day lives. Around about this time every year, I flick back through my iTunes library and reflect upon my favourite releases of the past 12 months, before the cycle begins again. It's kinda cleansing, in a way, and it's funny how certain albums, songs or artists can remind you of specific moments from the year that you'll want to hold onto for a little while longer; or in some cases, hastily forget.
In a slightly less self-indulgent tradition, I like to scour the internet throughout December to browse other people's "Album of the Year" lists and see what I may have missed out on. Forever the philanthropist, I decided it's only right that I give back for once by sharing my decidedly "most important" music releases of the year with you lot, too. All jokes aside, making it to this shortlist is almost definitely more prestigious than winning a Grammy.
Please feel free to comment at the end of this article with anything I may have missed out on or simply to tell me that my taste in music is trash. It's also worth noting that this list runs in no particular order, either.
::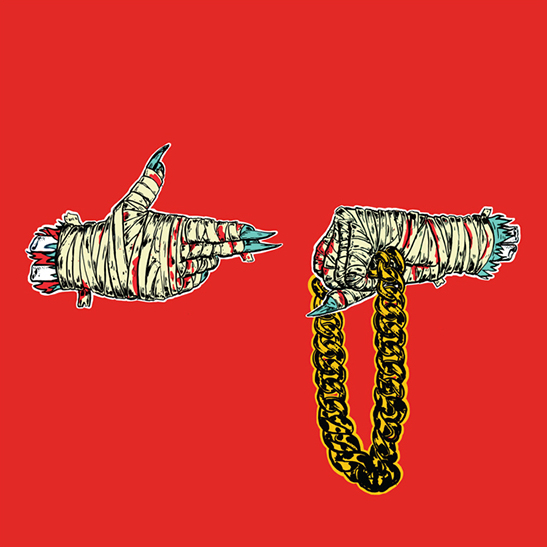 Run The Jewels – Run The Jewels 2
Potential album of the year right here, folks. My homie Samsun described it as "an action movie without the visuals" and that pretty much sums it up. Shots are fired at any given moment and this duo have more than a few things to get off their chests over the course of the record. It's angry, yet therapeutic. The back and forth chemistry between Killer Mike and El-P ain't no joke, either. Sonically, it's energetic, abrasive and chaotic, whilst maintaining a hazy flow that you can bump your head to from start to finish. The structure of this thing is flawless. The way it zaps from track to track is audible architecture, in fact. Every millisecond has been considered; every drum pattern, barked lyric or low-key sample. Sleeping on this release should be illegal.
Listen to: "Oh My Darling Don't Cry"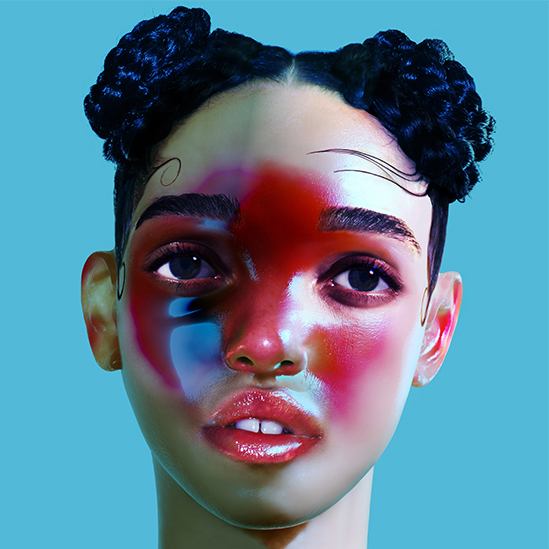 FKA Twigs – LP 1
Artists like FKA Twigs are rare, man. The first thing to hit you will be the futuristic, yet hauntingly atmospheric production. You can find yourself floating through space one moment, and drowning in an ocean the next. It's hard not to be taken aback by the sheer epic soundscape that each track paints. From droning bass and distorted drum beats through to precise, metallic percussion and ghostly vocals swirling in and out of it all. And the vocals themselves, damn. It's like being serenaded by an alien goddess. Beautiful, yet terrifying. In all, an immersive and absorbing debut. Setting the bar real high with this one, Twigs.
Listen to: "Two Weeks"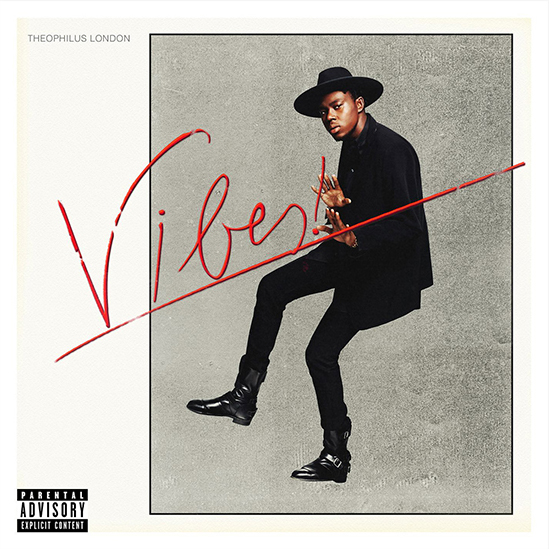 Theophilus London – Vibes
Theophilus London has been confusing me musically for a while now. Not to discredit everything that came before Vibes, but it's only really with this release that I feel like I finally understand what he's trying to achieve. This record is far more focused and well-rounded than anything Theo has put out previously, whilst remaining true to his experimental and artistic background. There's a vintage '80s new-wave aurora cast over the project, without it sounding dated. Ultimately, the outcome is far more forward-thinking than most of the music to come out this year. Whether or not the Ye co-sign had anything to do with it, Vibes certainly stood out from the pack as one of the more ambitious and enjoyable releases of 2014. The Karl Lagerfeld art direction by way of DONDA was a touch, too.
Listen to: "Can't Stop (Ft. Kanye West)"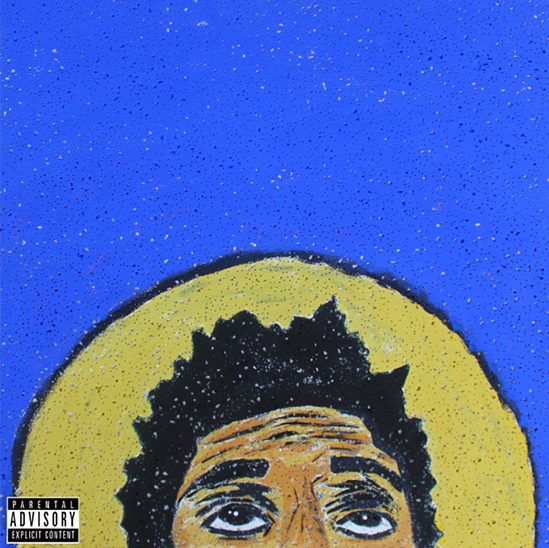 Raury – Indigo Child
Indigo Child slides into my top 5 records of the year with total ease. It's not too often that I'll stumble across a new artist that I'm sold on so instantaneously, but when it does happen, it's a pretty special moment. With Raury, that was certainly the case. It's the same way I felt when I first heard The College Dropout or In Search Of. In more recent years, it's comparable to the gut feeling I had when I came across Chance's Acid Rap or The Weeknd's House of Balloons. You just know they're onto something huge. Raury's sound is fresh and youthful, yet familiar and refined. It resonated with me straightaway and I'm sure you'll vibe with it just as hard.
Listen to: "Superfly (+ Vancouver Sleep Clinic)"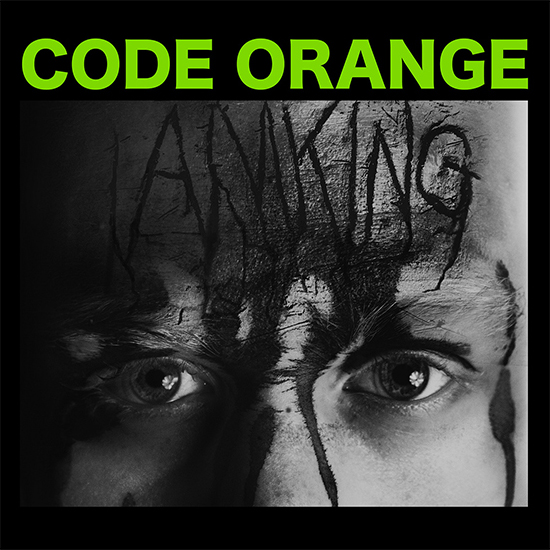 Code Orange – I Am King
Growing up going to metal and hardcore shows, there will always be a place in my heart for bands that make me want to come out of mosh pit retirement and spinning kick my best friend in the back of the head. The truth is, there are very few bands that still get me excited about this vein of music. Code Orange Kids have always been on my radar, but it wasn't until they dropped the 'Kids' from their name and stepped it up a gear with the release of this new record as Code Orange that I finally lost my shit. I Am King is the closest you can get to a perfect metalcore record. It's grungy and melodic at times, whilst remaining face-melting heavy and unforgiving at others. It's pure fucking evil, but not just for the sake of it. The entire record has been written with total consideration, learning from where their peers have gone wrong in the past, and producing a body of work that stands out miles ahead of other bands in their lane. I can't recommend this album enough.
Listen to: "I Am King"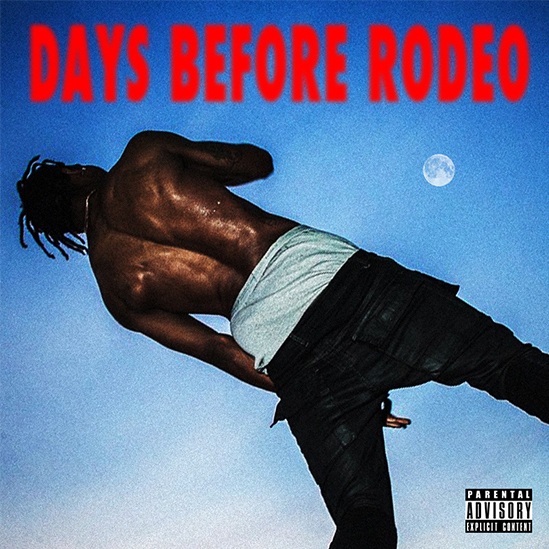 Travi$ Scott – Days Before Rodeo
Back in July, I passed through a La Flame show at XOYO in London and drank a regrettable amount of dark rum. The moment I caught myself stage-diving in the club like I was at a hardcore basement show, I confirmed that Travi$ Scott is going to be a problem. The following month, he dropped off Days Before Rodeo as a free download on his website and almost instantly owned the whole damn summer. The thing about Travi$ is that he's very much in his own lane on this record. Mercilessly flipping through genres and influences, from track to track, with the most unforgiving and unpredictable production style running throughout. He's incomparable, and in turn, totally captivating. As a listener, it's an unrelenting, sonic trip with little room to breathe or comprehend what you're listening to. It's only on the 4th or 5th listen that it really begins to click. "DBR" serves as an anthem for the restless youth, giving them an arsenal of Twitter-quotable lyrics and synthesised beats to bang their heads to. If this release is anything to go by, the upcoming album is going to be a total headfuck and widespread recreational drug use will be at an all-time high.
Listen to: "The Prayer / Mamacita (Ft. Rich Homie Quan & Young Thug)"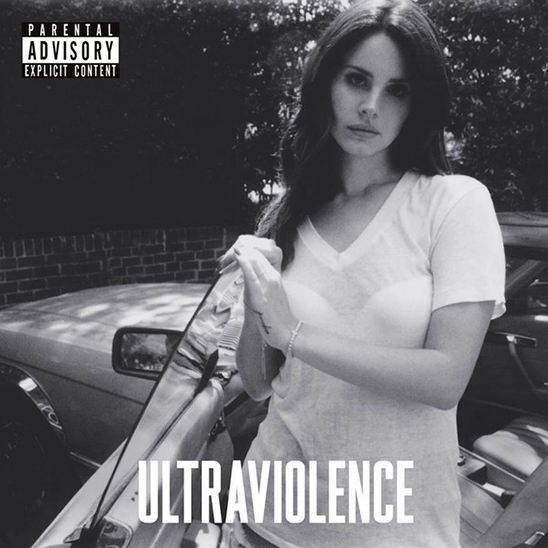 Lana Del Rey – Ultraviolence
I became a fan of Lana Del Rey back in 2011 when I first saw that Woodkid-directed music video for Born To Die. Since then, I'd argue that Lana is one of the most consistent and talented artists of our generation. Every release, both sonically and visually stunning. Following up 2012's Born To Die and Paradise EP, Ultraviolence shifts away from the orchestral influence of previous efforts and focuses on a stripped back, guitar-based aesthetic. It's still just as cinematic as before, but far darker and rawer in its execution. Lana's pained, haunting vocals are as prevalent as ever before and the entire project holds up a borderline-obsessive vintage Americana feel, unlike anything else I've heard in a while.
Listen to: "Shades of Cool"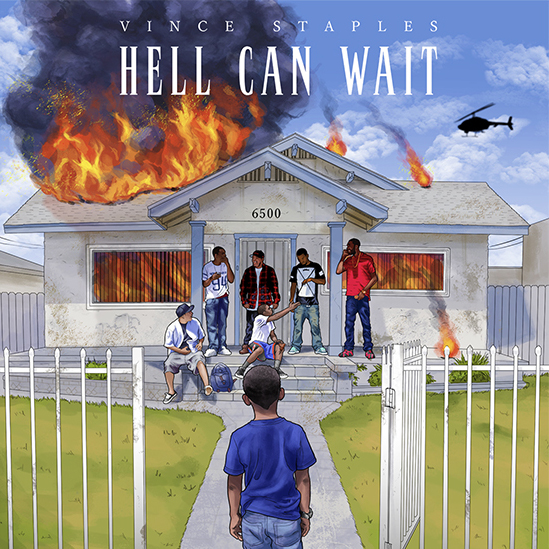 Vince Staples – Hell Can Wait
Putting out an EP through a major label is a statement in itself. It's easy for it to be disregarded as a gimmick, or low-key, or otherwise; but this shit is the real deal. I feel like Vince Staples had been caught in limbo with something to prove for a minute, but this release surely propels him to the forefront of West Coast rap's recently renewed relevance. He's hustled hard and put forward his mission statement alongside the likes of Kendrick and Q, all while carving out his own lane and developing as an artist to be taken seriously. I'm excited to see his next move, but in the meantime, there's plenty of replay value in this 7-track gem.
Listen to: "Blue Suede"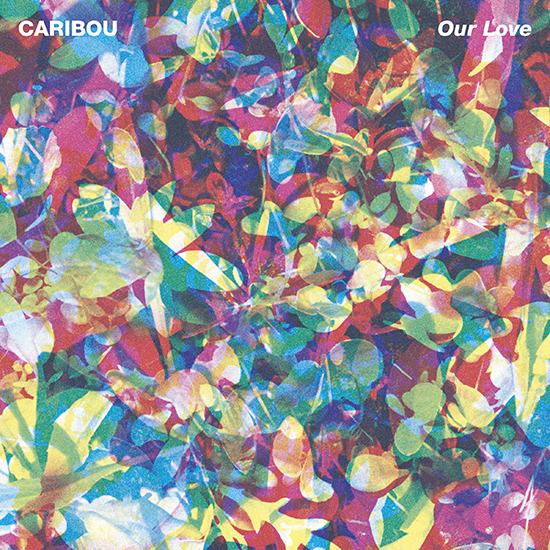 Caribou – Our Love
This is my overtly positive "everything's going good, so let's vibe out for a minute and enjoy this moment" record. Recommended to me by a good friend, I was completely new to Caribou before checking out this release, but pleasantly surprised by what I discovered. Despite its erratic and busy digital composition, it makes for a smooth and easy listen, whether you're checking your emails with a coffee in hand in the AM or checking your weave before you head out to the club in the PM. I feel like pretty much anyone can tap into this record and come away with a smile on their face. And happiness is important, y'know?
Listen to: "Dive"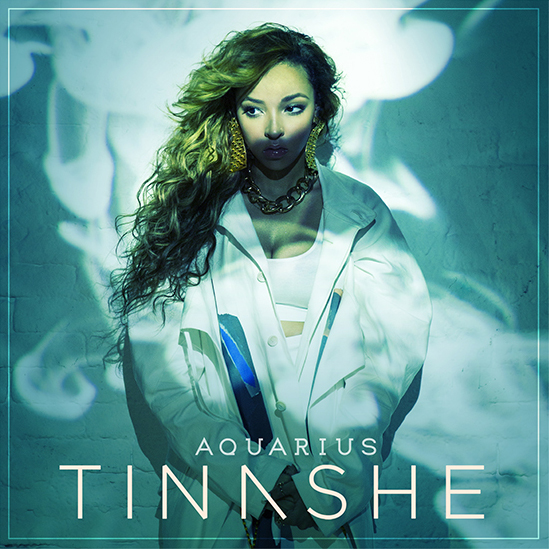 Tinashe – Aquarius
I think I'm kinda in love with Tinashe. Lord knows I was in need of a new R&B queen to crush on and T came through at just the right time. The thing is, she's not just potential wifey material – Tinashe is on a level musically too. I first heard "2 On" in the club and was like "Okay, this kinda bumps," then Q comes through with his verse and I'm all like, "Nah seriously, that's the co-sign. Who is this girl?" So, I waited for the album to come out with an open mind and it didn't disappoint in the slightest. In fact, it kinda blew my expectations out of the water. Throw in the guest features from Future, Devonté Hynes, and A$AP Rocky alongside the bulletproof production throughout and you've got yourself a winner. That's my girl.
Listen to: "Pretend (Ft. A$AP Rocky)"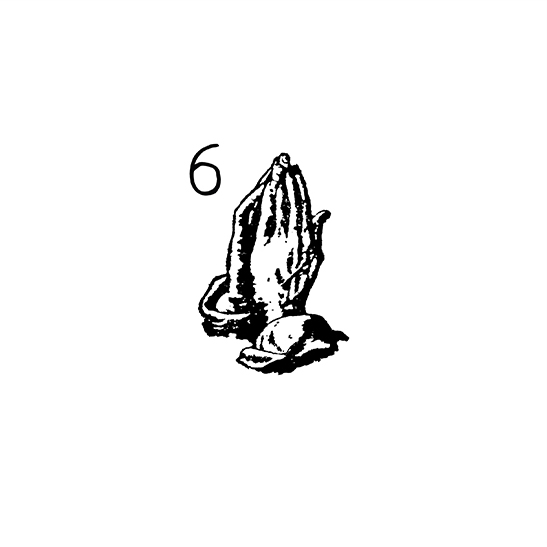 Drake – 6 God
Okay, so this wasn't really a proper release, but the day Drake dropped off "6 God," "Heat Of The Moment" and "How Bout Now" on Soundcloud was a v important moment in 2014. Word on the street was that hackers had somehow got hold of these tracks and Drizzy felt it necessary to release them first and kill their vibe. Personally, I think he just wanted to stunt on everyone for a minute (namely Tyga), which he managed with immediate effect. Unofficially dubbed the 6 God EP, these three tracks certainly got me amped for the OVO gawd's upcoming 2015 LP.
Listen to: "How Bout Now"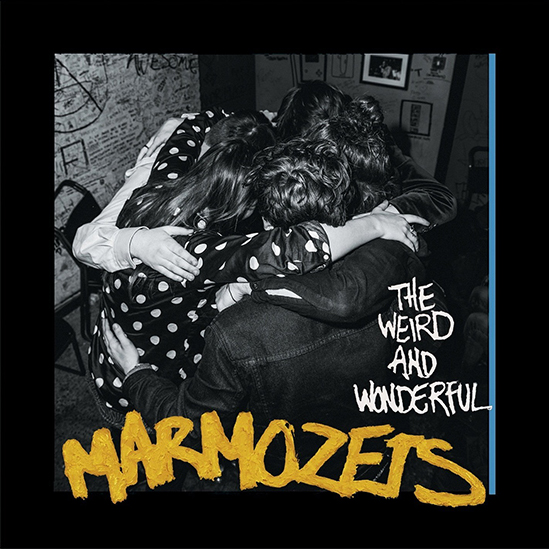 Marmozets – The Weird And Wonderful
Marmozets are a young British band that you need to get to know about. Comprising of two sets of siblings, the music these lot are creating far exceeds their age and experience. We're talking ridiculous math-rock guitar riffs, intricate drums patterns and the distinctive half-singing/half-screaming vocals of their commanding front-woman, Becca. They're an absolute powerhouse of a live act, too. I've watched them develop extensively over the last few years, and seeing them attack the UK charts with such a visceral and diverse debut effort gets me stoked for the state of British rock music going into 2015. They're really kicking up a fuss on my side of the Atlantic and I'm sure it will translate to the US in due course, especially following their stint on this year's Vans Warped Tour.
Listen to: "Particle"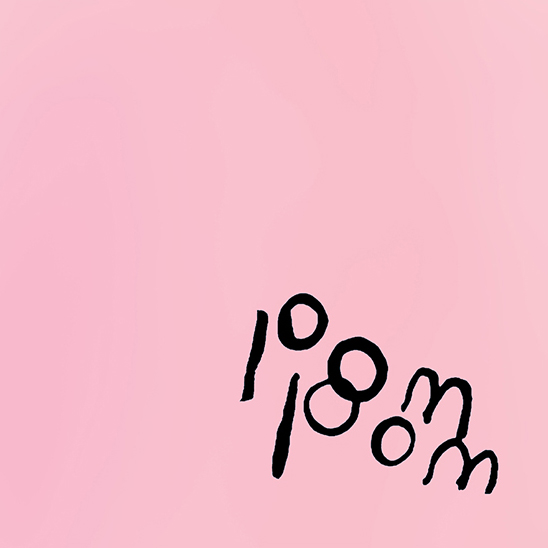 Ariel Pink – Pom Pom
I've never taken acid, but after listening to this record, I feel like I've got a pretty strong grasp of what it might be like. Pom Pom can only be described as pure, unadulterated, candy-coated escapism. It's bright, airy, and colourful, whilst masking its dark and borderline-depressive undertones. On the whole, it's a fairly deranged experience, but no more so than a grown-ass adult enjoying a day out at Disney World. Must be approached with an open mind and a penchant for lo-fi, indie rock dreamscapes.
Listen to: "Black Ballerina"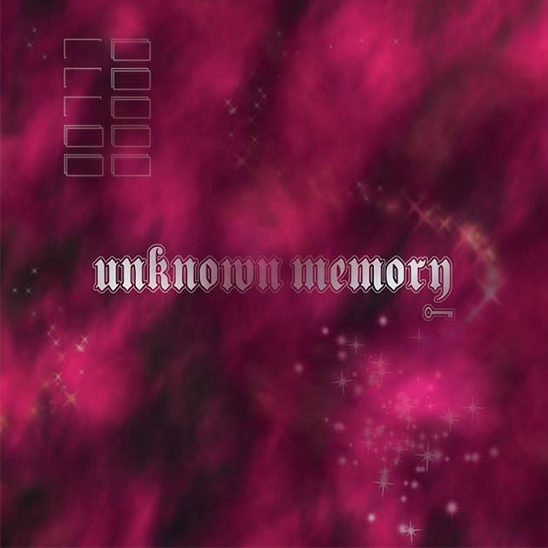 Yung Lean – Unknown Memory
There are as many naysayers as their are fans of Yung Lean, but trust me on this one. Unknown Memory steps away from Lean's intro as a post-internet meme rapper and sees him grow into an artist that deserves to be taken a little more seriously. It's still that same designer drug-obsessed, Arizona iced tea-drinking teen that we were first introduced to, but things are different this time around. There's a lot more to Yung Lean than it first appeared. Heavy synths, obscure video game-esque samples, and distorted baselines; the production should in theory sound like total garbage, but it doesn't. It's actually incredibly refreshing. Pair that up with Lean's weirdly catchy hooks, playful lyrics, and the fact this kid is rapping in his second language – it's hard not to be taken in by the whole Sad Boys movement. Keep an eye on this Scandinavian prince.
Listen to: "Ghosttown (feat. Travi$ Scott)"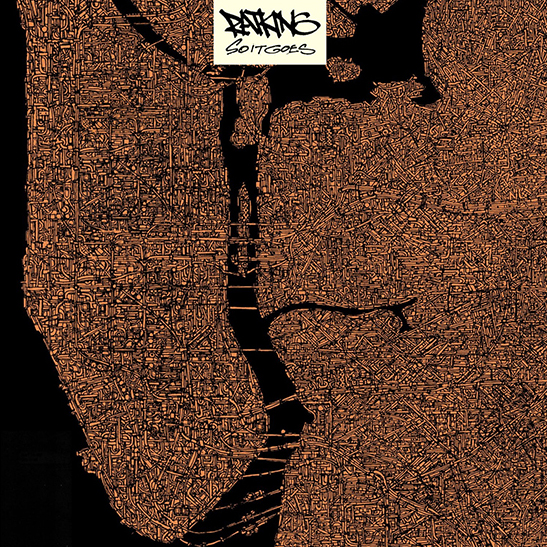 Ratking – So It Goes
Fucking Ratking, man. These guys get me so excited about the future of hip-hop. I managed to catch the NYC natives in London earlier this year, shortly after So It Goes was released, and the energy they brought to that small sweatbox of a venue was ridiculous. Rap shows can go one of two ways. It can either blow you away or end up being a total anticlimax. Sometimes the energy of a record doesn't quite translate when it's just an MC and a DJ, you know? That said, these barriers are absolutely no problem for Ratking. The live production from Sporting Life, paired up with the way Wiki and Hak bounce and flow off each other is mesmerising to witness. The record is a beast in itself, too. It just sounds like New York. You can hear the city in the gritty production and raucous lyricism. It's honest, harking back to their local influences, but with enough foresight for the trio to lay down their own path and bring something completely new to the genre, whilst throwing the rulebook out the window.
Listen to: "Canal"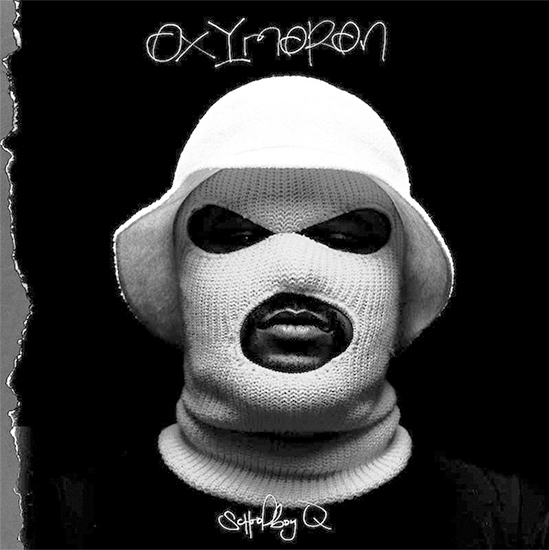 ScHoolboy Q – Oxymoron
Following in the daunting footsteps of K.Dot's unfuckwittable good kid, m.A.A.d city of last year, Q continued the TDE attack on the charts with this finessed sophomore effort. The revival of West Coast gangster rap is a very real movement, especially in the commercial setting, so it's dope to see a record like this getting the recognition it deserves. I'll be honest, I hammered this release a little too hard when it came out at the start of the year and I had to take a break from listening to it for a minute, but when it made it back into my rotation it was just as enjoyable as the first time I checked it out. Songs to ride to, chill too, or turn up to; Oxymoron was certainly one of the more balanced rap albums of the year. Big up Isaiah Rashad's Clivia Demo and SZA's Z while I'm at it, too. TDE had another killer year. Next up, the return of King Kendrick.
Listen to: "Break The Bank"
::
Notable mentions:
Diamond Youth – Shake
Flying Lotus – You're Dead!
Trash Talk – No Peace
Tigers Jaw – Charmer
Decade – Good Luck
Theophilus Martins – Doing It For Television
TĀLĀ – Alchemy EP
Lower Than Atlantis – Lower Than Atlantis
Spooky Black – Leaving EP
Cashmere Cat – Wedding Bells
::
With that said, what were you listening to this year? Leave your suggestions in the comments below.
And if you're not already sick of me, everything you need to know is here.