With female rappers being even more scarce than ever in an already male-dominated music scene, the "Femcee" has become nearly extinct—at least in mainstream music, anyway. Rap is often considered a "male sport," and it seems labels and fans alike don't prioritize or notice the talent of female emcees—they've seemingly fallen back from actually becoming rappers.
Whatever the case, the ladies that shined through in their debut or out-rapped their male counterparts during the course of a song or posse cut have sometimes been the most memorable or better emcee. The prerequisite for this list is for a femcee to be the star via her standout verse in the song—we're not talking just a great verse, we're looking for times when a female emcee made the song. Yes, "U.N.I.T.Y." by Queen Latifah would be on this list if it was a list of best female rappers—but this list is about great moments where the female emcee shows they not only can hang with the boys, but do it better, too.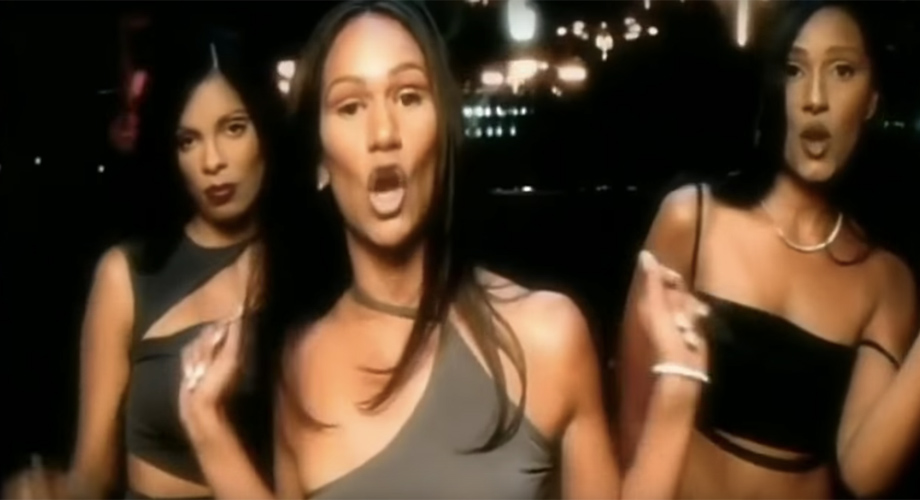 1. Mia X – "Make Em Say UHH" (w/ entire No Limit label) [1997]
One of the most memorable and seldom talked about Femcee moments is when Mama Mia made her debut and not only held her own amongst Master P's entire No Limit roster, but arguably had the best verse lyrically.
2. Da Brat – "I Think They Like Me REMIX" (w/ Franchize Boyz,Jermaine Dupri & Bow Wow) [2005]
Chicago Femcee, Da Brat, has never been a slouch on the mic. Her comeback with Jermaine Dupri—as one of his greatest So So Def artists ever—solidified her as one of the best female rappers. A very memorable video moment complements this as well. Her display of lyrical ability while still being listenable on one of the biggest hits of the "Ringtone Rap Era" is a feat in itself. It also made it a rare occurrence, with the general consensus being the remix is better than the original because of her.
3. Lil Kim – "All About The Benjamins" (w/ Puff Daddy,The Lox & The Notorious B.I.G) [1997]
"Wanna rumble with the Bee, huuuuh?" will always stand out as an iconic grand entrance line to start a verse on this infectious cut from P. Diddy and the almighty Bad Boy camp. Out shining one of the greatest of all time (Biggie) and "Top 5 Dead or Alive" (Jadakiss) is no easy feat.
4. La Chat – "Chickenhead" (w/ Project Pat) [2001]
La Chat solidified her spot on this list with a classic female/male back and forth, battle of the sexes verse that has long been missing from hip-hop. She defends the ladies honor on probably one of rap's most misogynistic songs of all time. I'm not a woman, but this verse is often overlooked and is very powerful if you can put yourself in a woman's high heels.
5. Trina – "Naan" (w/ Trick Daddy) [1998]
When making your debut, you have to make a splash—and Trina does just that on this song. Channeling her inner Lil Kim, she not only fires back at Trick Daddy in another classic battle of the sexes, but uses her sex appeal simultaneously in a way only a woman can.
6. Nicki Minaj – "Monster" (w/ Jay Z, Rick Ross & Kanye West) [2010]
Rather than just keep up with the boys, Nicki blows them out of the water. She is the clear-cut stand out on this song and got people talking by composing a verse that bettered 3 male counterparts and hip-hop heavyweights in Jay Z, Kanye West, and Rick Ross.
"Monster" Kanye West ft. Jay-Z, Rick Ross & Nicki Minaj from Lisa Gigliotti on Vimeo.
7. Left Eye – "No Scrubs" (w/ TLC) [1999]
This was one of the late Lisa Lopez's shining moments, where she took the spotlight with an incredible verse in possibly the best R&B girl group songs of all time. Granted, she is the only rapper on the song—but that doesn't take away from one of the most memorable verses on one of TLC's biggest hits to this day. In addition to that, her standout verse is even more special since she played the background for the majority of her duration in the group.
8. LeShaun – "Doin It" (w/ LL Cool J) [1995]
This verse is special in several ways. Not only does LeShaun step into the spotlight with one of hip-hop's greatest acts, but she does it with yet another classic male/female rap back & forth—raw sex appeal. Most hip-hop fans still don't even know what she looks like, but the content of her verse is enough to still make your Mom tell you to cover your ears when her verse starts. And she was doin' it well.
9. Ms Kane – "Get It Wet" (w/ Twista) [1997]
Very little is known about Ms. Kane except that she was the female counterpart on Twista's 1997 breakout single "Get It Wet." Yet another classic emcee/femcee song duality.
10. Remy Ma – "Lean Back" (w/ Fat Joe) [2004]
In 2004, Remy made waves on this hit single. This would be her coming out party, even after spending half a decade in Terror Squad. Her stellar verse on MOP's "Ante Up REMIX" in 2001 is what initially turned people's heads in the direction of the First Lady of Terror Squad.
11. Lauryn Hill – "Fugee La" (w/ The Fugees) [1995]
It may be unfair to crown Lauryn as the best emcee on The Fugees' songs, given that she usually is on most of the songs she decided to rap on and is also considered one of the best female rappers of all time, but her consistent showing of lyrical superiority over her two groupmates is not to be overlooked. Not to mention the infectious hook she delivered, in addition to her verse from this classic track.
12. Fergie – "My Humps" (w/ The Black EyedPeas) [2005]
Where some femcees lack in lyrical ability, they make up for with being memorable. That is exactly what happened on this Black Eyed Peas song from 2005. No substance here, but there is no way you could ever forget this performance by Fergie as she dropped this on us and then went on to continue a crazy run with a memorable fool-proof formula (i.e. "Fergalicious," "London Bridge," "Glamorous," "Clumsy," "Boom Boom Pow").
13. Foxy Brown – "I'll Be Good" (w/ Jay Z) [1997]
This song is probably when Foxy hit her stride in hip-hop. Although this verse was obviously penned by her partner in crime, the almighty Jay Z, it hardly takes away from the delivery she presented to complement this great verse.
14. Charlie Baltimore – "Down Ass Bitch" (w/ Ja Rule) [2001]
Of the many ladies on the powerhouse Murder Inc machine that ran the early 2000s, Charlie Baltimore was the standout female artist (with the exception of Ashanti, of course) on the label. This verse is the epitome of "ride or die" and is a vow to stay true to the man in her life. It's a stellar verse for any rapper, not just a female, if I ever heard one.
15. Amil – "Can I Get A…." (w/ Jay Z & Ja Rule) [1998]
Our introduction to Ja Rule—on a song he wrote—was interrupted by a very distinctive voice that belonged to then-Roc A Fella's First Lady, Amil. Rumors surrounding the song are that Hov penned the verse for her but whether that is true or not, Amil didn't disappoint. Although the same can't be said for her career that quickly fizzled, her verse and tag team style hook with Jay Z on this bouncy, then-futuristic single from the Rush Hour soundtrack is forever a ladies' anthem.
16. Shawnna – "RPM" (w/ Twista & Ludacris) [2002]
The fact that this is on the list is a standout in its own right being that it's the only song that isn't a single on the entire list. It's one of those rare occurrences when the lady on the song is the most impressive artist. Going bar for bar with fellow Chicagoan, Twista, is no easy task. But the First Lady of Luda's DTP was up for the challenge and not only kept pace with Twista's chop style flow, but arguably may have gotten a step on the tongue-twisting rhyme slinger at his own game.
17. Da Brat, Angie Martinez, and Left Eye – "Ladies Night" (w/ Missy & Lil Kim) [1997]
Picking three standouts on a song with nothing but ladies is my idea of shameless, but with good reason. Angie Martinez stepped away from being a radio personality to show her skills on the mic and not only showed she was a double threat, but that she was dope. Da Brat is here obviously for her lyrical ability; she arguably has the best verse on the song. Last but not least, the late Left Eye rode this beat incredibly and captured the emotion of this song the best. You have no choice but to have fun with this song, whether you're a lady or not.
18. Nicki Minaj – "Bedrock" (w/ entire Young Money label) [2009]
I'll end the debate now. Nicki said "I just be comin' off the top/Asbestos." Not "as bestest." When you Google what that means, you will have more respect for this verse. She is probably the flagship artist of Young Money—over Drake—whether many want to accept it or not. This was her coming out party as she was pitted against the entire Young Money roster and came out with possibly the best verse.
[Editor's note: I've always loved her verse here because of the "pussy on ya sideburns" line, reminiscent of Amil's "fo' I put this pussy on your mustache" on Jay's aforementioned "Can I Get A…"]
19. MC Lyte and Ms Melodie – "Self Destruction" (w/ KRS 1, Tone Loc, Kool Moe Dee, Daddy-O, Dee Nice, Doug E Fresh, Just Ice, Heavy D, Fruitkwan, and Public Enemy) [1989]
In one of the ultimate banding of rappers to date, the standout verses came from the 2 ladies on the song. The ever great MC Lyte came as no surprise but even in her greatness, the most memorable moment is the now-deceased Ms. Melodie. Coming off almost maternal during her video performance set her apart from the rest of the artists on the song.
20. Yo-Yo – "Bonnie & Clyde" (w/ Ice Cube) [1993]
Yo-Yo's claim to fame may be out rapping the legendary Ice Cube on a cliché male/female duo themed song. Seldom talked about, but still one of the best displays of a female emcee possibly composing a better verse.
***
Disagree or think we left something out? Comment below.