The Hundreds is proud to announce the release of The Hundreds Summer 2017 collection, available today, April 20th at The Hundreds' flagship locations, Online Shop, and select authorized retailers worldwide.
Summer 2017 is a Californian collection at heart—a nod to our favorite sports pieces and lightweight coastal garments, thrown on for those breezy laid-back days. We've reimagined classic West Coast silhouettes and updated them, like our "Shaded" shorts, which come pleated, slouchy, and super baggy.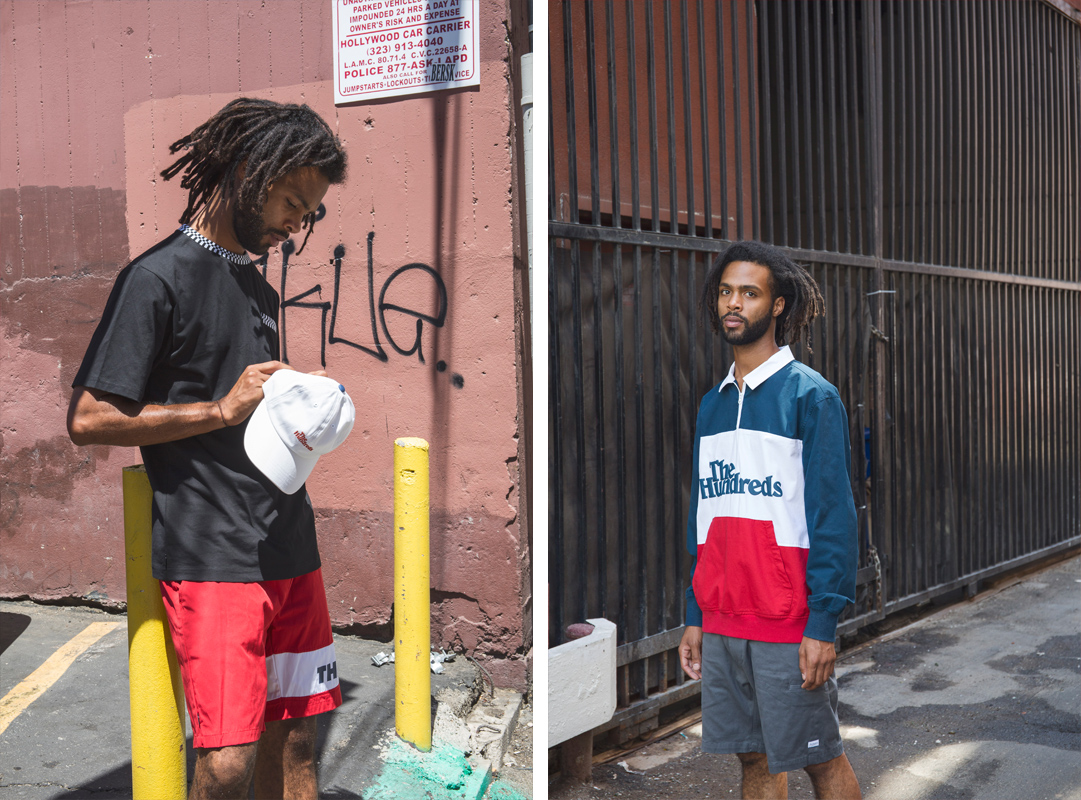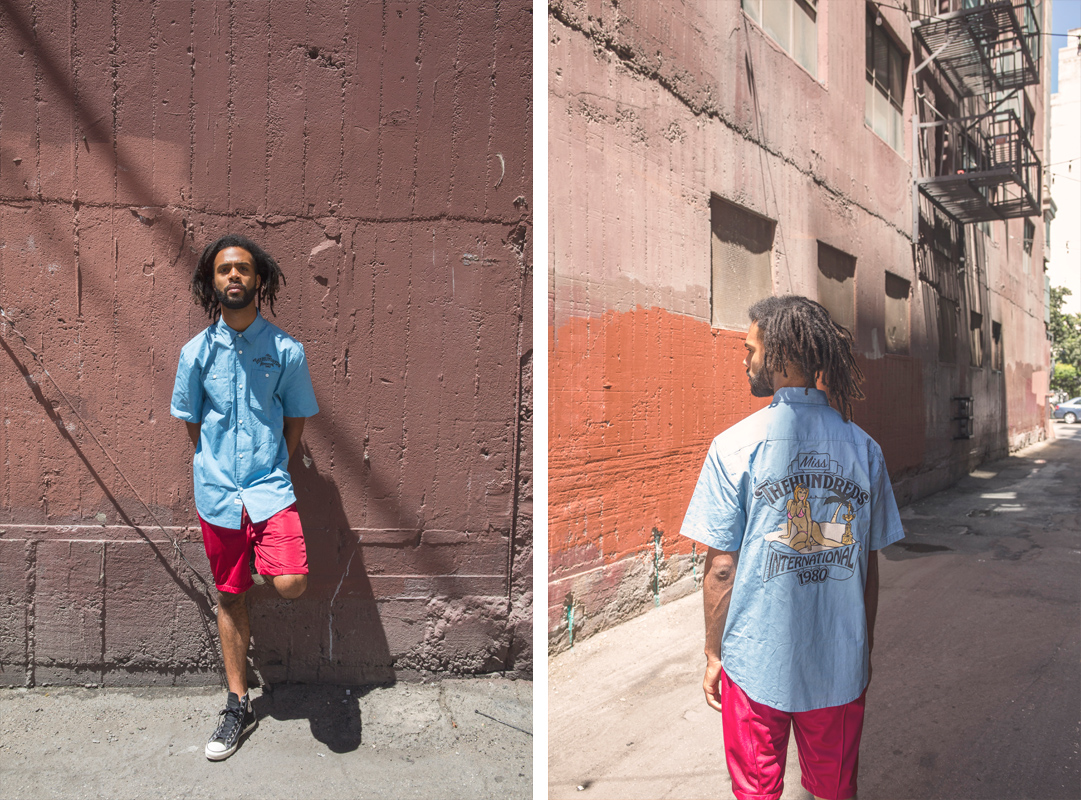 Highlights include the "Olympia" polo shirt and "Andre" half-zip, arriving in color-blocked cotton jersey with puff print logos, inspired by vintage sportswear. The "Baja" pullover and "Tack" T-shirt come in super lightweight custom jacquard knit as a modern take on traditional baja-style fabric. We've introduced a few new sports garments this season: The "Era" basketball jersey, inspired by Marquette's historically untucked jersey with logo hits along the sides, a team name sprawled across the front, and an attitude of rebellion against old traditions; and the "Spike" jersey made of moisture wicking cool max knit with terry cloth sleeve cuffs.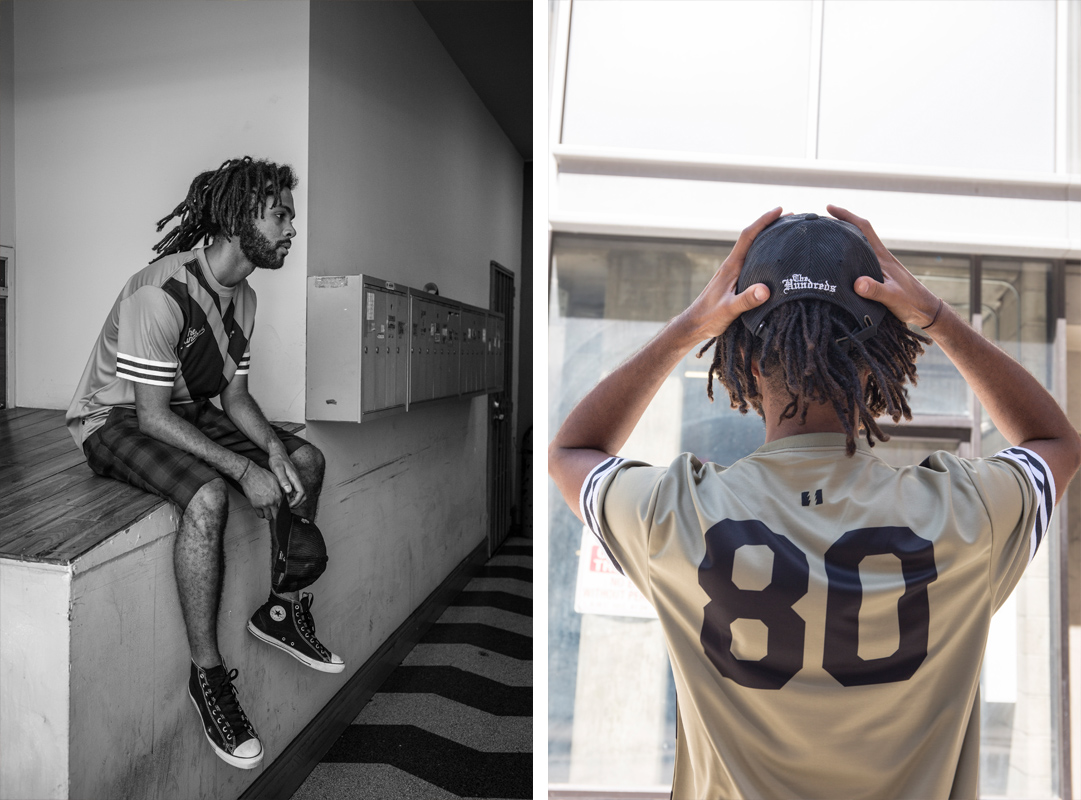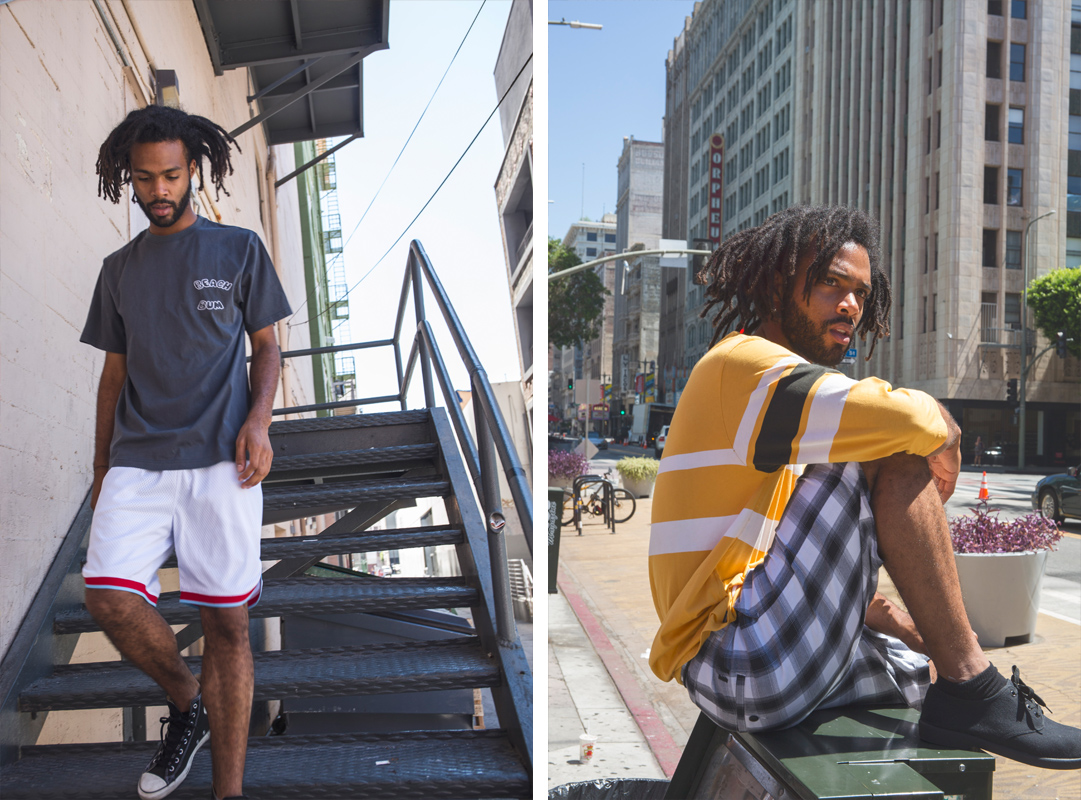 Headwear highlights include the "Stand" 5-panel snapback, inspired by vintage baseball caps and constructed from a matte nylon fabric featuring The Hundreds embroidered logos on the front, side, and back, with a finishing touch of contrast soutache sewn on the front panel and visor. The "Locals" unstructured snap-back in fine cotton twill is inspired by our beloved LA women, from the inner-city to the beach in the Californian summertime. The "Hub" dad hat is a summer go-to beach hat, made from light cotton twill to stay cool in the summer heat, with a contrast button and strap in true The Hundreds style.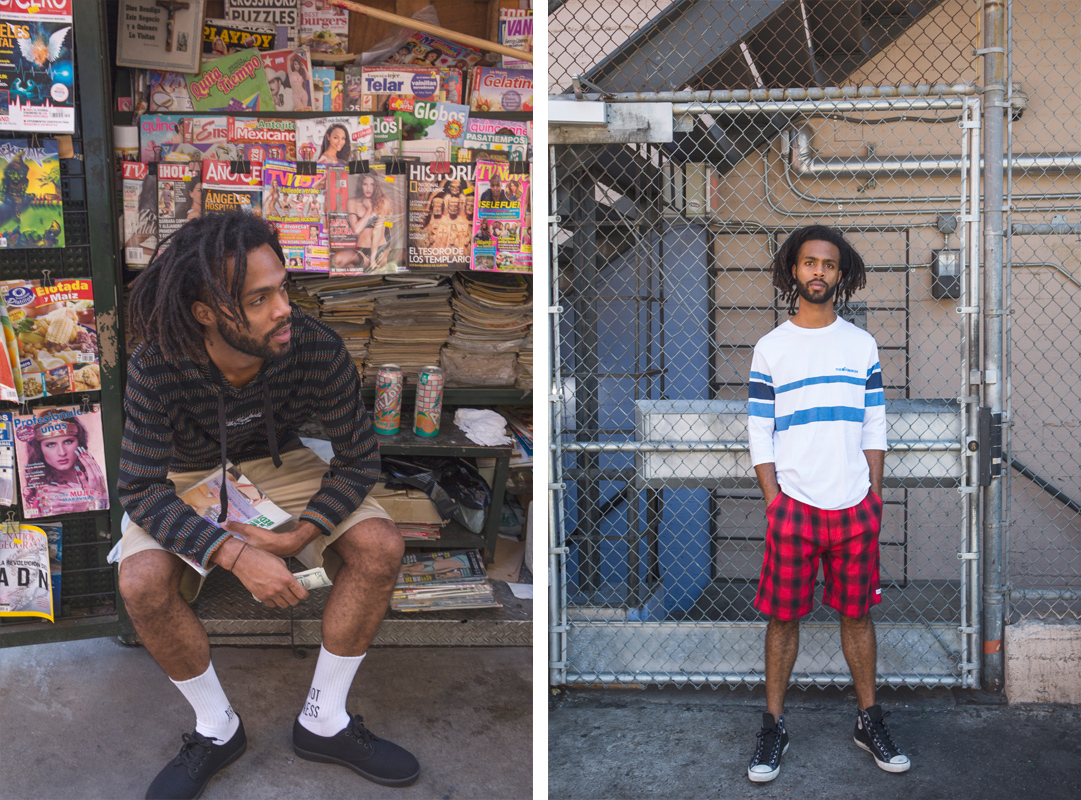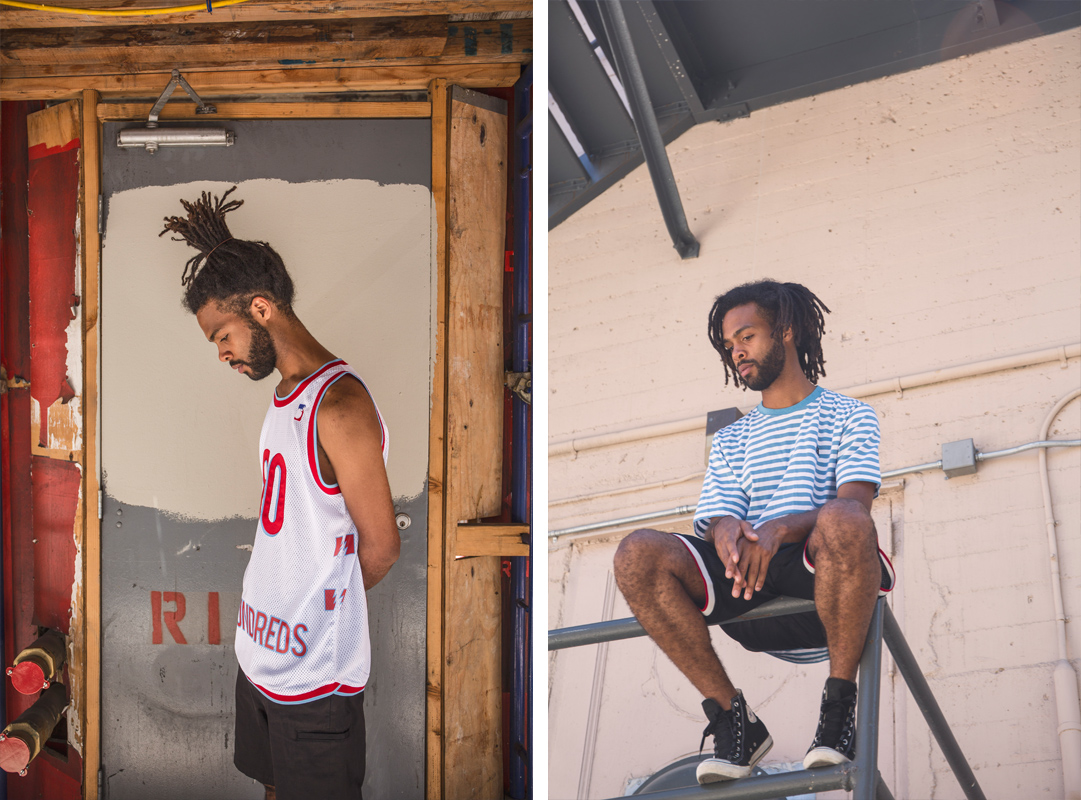 With graphic T-shirts this season, we took inspiration from a wide range of The Hundreds-related culture: vintage travel posters, a haunting 1791 oil painting, retro skate graphics, and punk show flyers. Our favorite trickster street cat makes an appearance, as well as a classic RSWD graphic by Bobby Hundreds, emblazoned with the words "Childlike in wonder; romantic in revolt."