At this year's Paris Fashion Week, Cardi B made quite the statement. For the entirety of the event, she kept her face under wraps with designs from Marine Serre and #Ecosys as well as a custom jeweled Couturemask. The rapper let her clothes do all the talking while keeping her face hidden, raising eyebrows and even some plastic surgery rumors along the way. While we all lauded her brave stylistic choices, it goes without saying that Cardi isn't the first trendsetter to experiment with masks.
Surgical masks have long been used in hospitals by surgeons, clinicians, and nurses. Yet in 1918, the rise of Spanish flu saw desperate civilians use these disposable masks in an attempt to evade the deadly disease, which eventually killed 50 million people worldwide — 23 million of which occured in Japan alone. Later, in 1938, sales for disposable surgical masks spiked in Japan after another flu outbreak, engendering a culture where it became typical to wear masks during a bout of the common cold. Though being seen wearing one anywhere but the morning train wasn't just a faux pas but an embarrassing advertisement of one's poor health.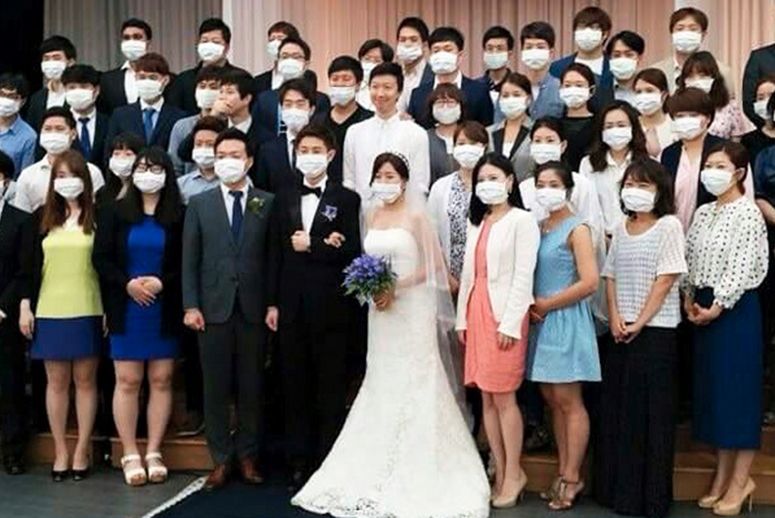 That stigma quickly subsided in 2002 with the onset of SARS, which spread from Hong Kong to 37 other countries, resulting in 774 deaths worldwide. And again in 2009, as the world panicked over swine flu. By this time, surgical masks had become acceptable everyday attire, and it wasn't long before people began wearing masks purely for aesthetics. In Japan, this became known as date masuku ("date," pronounced "dah-teh," which means "just for show").
Over a decade later, as memories of the last influenza outbreak fade, surgical masks have become ubiquitous with streetwear and high fashion. From BAPE and Louis Vuitton to Heron Preston and Off-White, these logo-addled coverings are a favorite amongst the most fashion astute as well as hypebeasts and anyone looking to dress up a winter cold.
But today, the mask transcends fashion. In Hong Kong, it facilitates political protesters hiding their identities from police and CCTV. In Australia, as the country endures devastating bushfires, Vogmasks help people breathe in the face of the worst air quality in the entire world. The mask, through its utility and function, carries with it a sobering realization: the world is burning.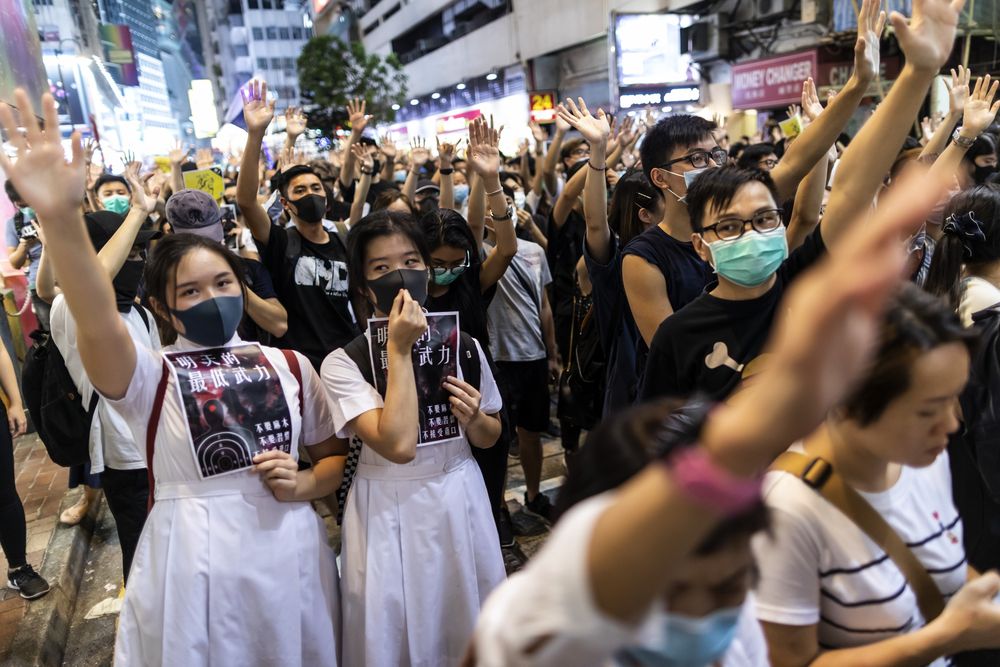 A California-based company, Vogmask was founded in 2011 and represents not only survival but modern rebellion. The masks, which start at $33, protect wearers from "dust, allergens, post-combustion particles, germs, shavings, biologics, odors, scents, mold, mold spores, particles in wildfire smoke, volcanic particulate pollution, and other airborne contaminants." Though the website admits, the company's mission is to protect while giving "the world a mask that makes you look great."
Vogmasks are marketed towards young, fashion-conscious people, though just how young their target demographic is may come as a shock. Amidst the conditions in Australia, people flocked to Twitter to find out where they could buy Vogmasks as well as share their dismay. "I'm posting a photo of our 3-year-old child fitted in a Vogmask," writes sapphic artist, Mayticks. "We're lucky that our masks arrived before my city shut down postal services due to having the most hazardous air in the world right now, and [we're] devastated we had to buy them at all." She's not alone. Another Twitter user named Amelia revealed that, in fact, all small Vogmasks made for children had eventually sold out. "Isn't mask shopping for kids fun and not at all dystopian," she lamented.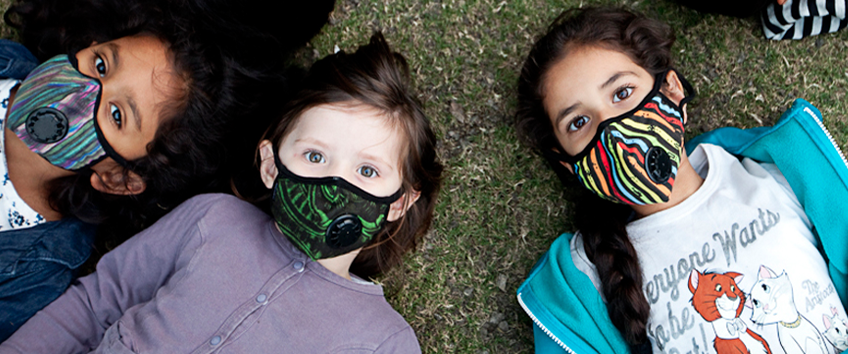 As the fires exploded, they destroyed at least 24 million acres of land, more than 12 times the area burned in California in 2018. At least 28 people have been confirmed dead, and 2,000 homes have been destroyed. It's also been estimated that one billion animals perished in the fires. Though what remains to be one of the most haunting images from the climate disaster are images of people, young and old, desperate to survive by any means necessary. For most, this meant wearing a mask powerful enough to filter airborne particles on the way to work, school, and everywhere in between. Peopled entrusted Vogmasks to provide some solace as they weathered air quality considered to be as bad as smoking 19 cigarettes.
To some, climate change may still seem like a faraway problem reserved for the other side of the world. Still, according to the European Union's Copernicus Atmosphere Monitoring Service, Australia's bushfires have released 400 megatons of carbon dioxide into the atmosphere. To put that into perspective, the smoke is so abundant that NOAA reported it's "in the process of circumnavigating the planet," recently showing up over South America. Causing respiratory problems while exacerbating existing chronic conditions, smoke can be deadly if precautions aren't taken to combat it.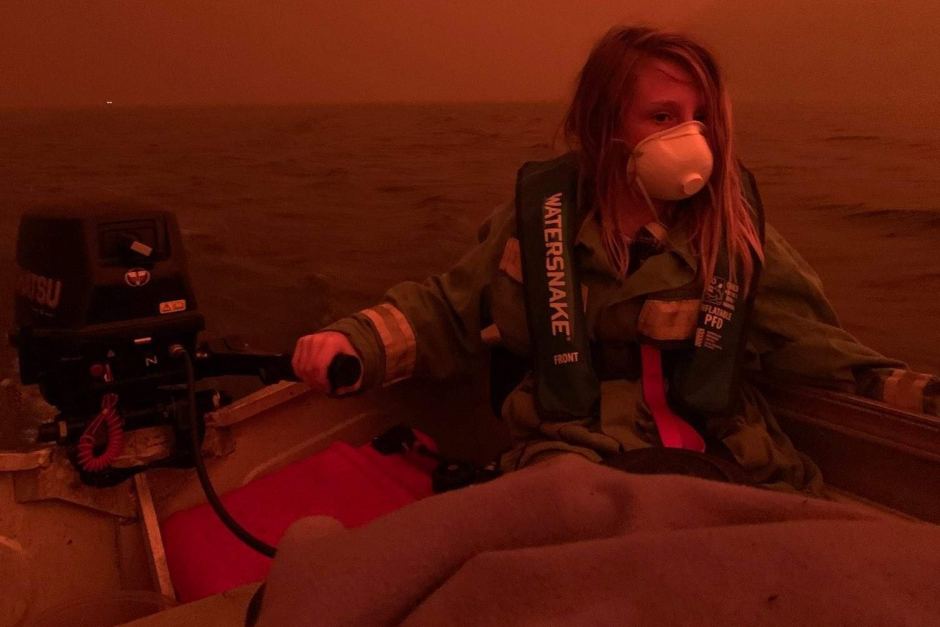 As Vogmasks sell out across Australia and become the new normal in a country where face masks certainly are not, retailers in Hong Kong are taking measures to prevent the sale of masks as protests ensue. E-commerce giant Taobao recently restricted the sales of other items protesters have been using to protect themselves, including umbrellas, masks, and helmets. Searches for such items return "item not found" for Hong Kong buyers. Bloomberg reported that another Chinese retailer, JD.com, showed that helmets and laser pens were "out of storage for Hong Kong and Macau." This coincides with a notice posted on Dailybuyco.com, a Hong Kong logistics company, stating that customs had strengthened controls over any "sensitive" incoming items to the country including towels, umbrella, glow sticks, masks, flashlights, and helmets.
In fashion, scarcity often goes hand in hand with hype, a sales tactic used by the vast majority of the streetwear industry and every other business trying to emulate it. But what happens when the most hyped item in the world is a $33 mask? While a recent report from IQAir indicated that the cities with the worst pollution were located in India, Bangladesh, and Pakistan, The American Lung Association determined that 133.9 million people in the United States are exposed to unhealthy air conditions every year.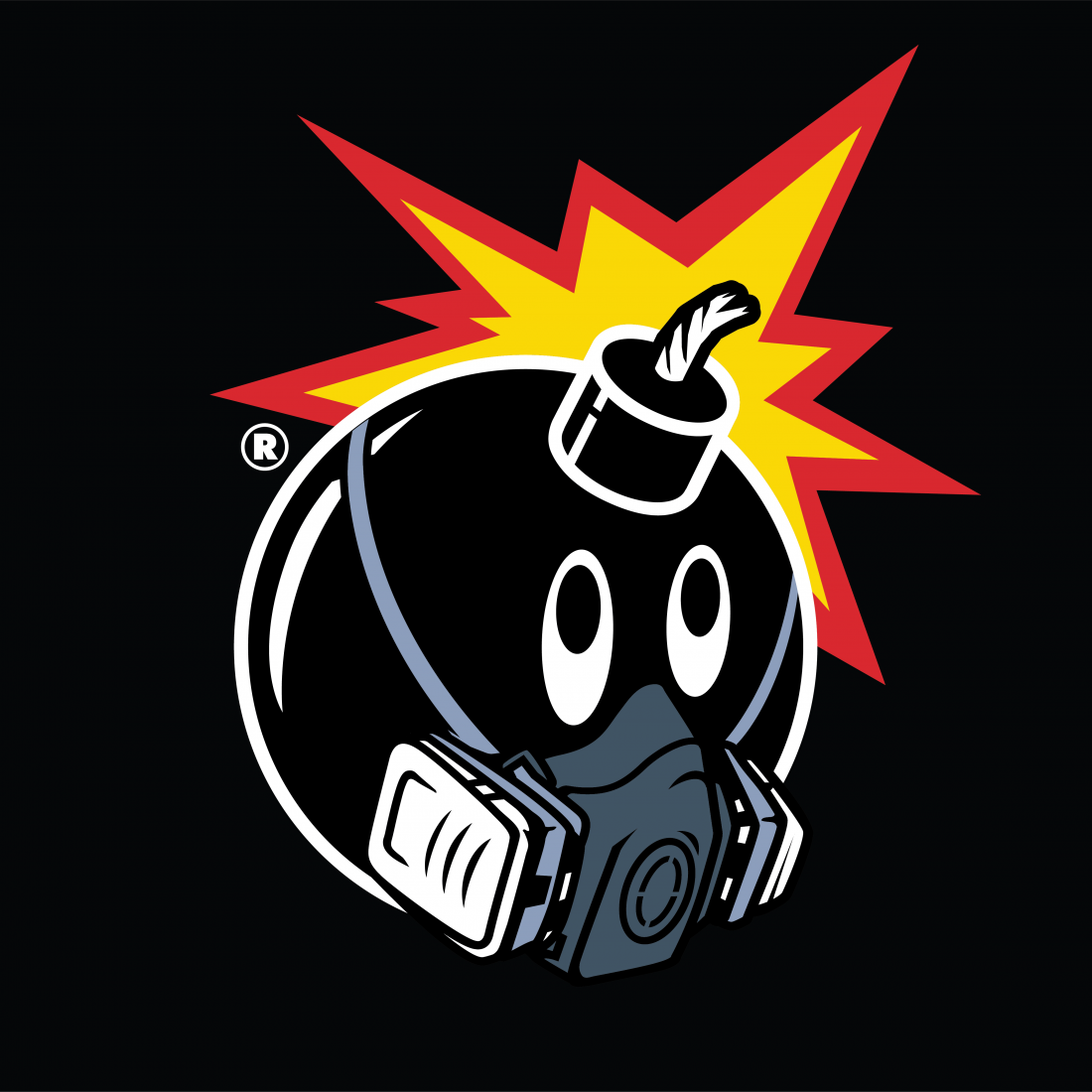 History tells us that the mask is an ever-evolving accessory, born out of necessity and adopted for luxury, but this year we're forced to examine its next chapter. As we come face to face with fascism, climate change, and a world in decline, the mask becomes much more than a branded veil but a political closet staple we all must consider investing in sooner rather than later.
***