When Hoop Dreams was released today 20 years ago on October 14, 1994, it provided tangible evidence to what gym teachers around the world had instilled in even the most gifted little tots: only 2.9 percent of players ever make the jump from playing high school to college, and only 1.9 percent of those ever make the pros. This means out of every 10,000 kids playing basketball in high school, only 3 will make it to the NBA fraternity.
Filmmaker Steve James didn't initially set out to document a dual narrative about the struggles that two teenagers in Chicago faced. Rather, it was a more expansive and macro look at basketball throughout the United States. "We hoped it would be a half-hour piece that PBS might broadcast," producer/editor Frederick Marx told The Dissolve. "It was not nearly as ambitious as it became."
With a meager budget, the crew quickly understood that they needed to find a Chicago-centric story. "The topic back then was to focus on a single playground, to do a film that looked at the culture from that court," James said. We'd look at young dreamers, washed-up dreamers, and then maybe ideally a great college player or pro that came from that playground."
For those that have seen Hoop Dreams, Steve James found his subjects: scrappy Arthur Agee, and more polished William Gates. "I'm over at the playground by my house and these three goofy white guys come out of, I think, a Volvo and started setting up cameras. I was just thinking, 'I hope they don't get robbed up here for their equipment,'" Agee remembers about the first time laying eyes on the Hoop Dreams crew.
After shooting on-and-off for six years, the film was released to almost universal acclaim. Fellow Chicagoan and noted film critic, Roger Ebert, wrote, "A film like Hoop Dreams is what the movies are for. It takes us, shakes us, and make us think in new ways about the world around us. It gives us the impression of having touched life itself."
While many hoped that Agee and Gates would realize their NBA dreams, the events in the film were a visceral reminder that the experiences one faces along the way is as important as whatever outcome marks "the end."
On a personal level, I saw the film when I was 11-years-old and had a healthy "hoop dream" myself despite being about 4 feet tall and still having to wear "baby Jordans." As a youngster, I felt their hurt when they lost games in the film because that's how a kid interprets a movie about basketball. It's black and white; did they win, did they make it, etc.
But as I've come to watch the film a half dozen more times in my adult life—as well as interview Arthur Agee about the 20th anniversary of the film—I've realized that it stands alongside narrative, coming-of-age films like Stand By Me, American Graffiti, The Goonies, and The Sandlot—all of which teach young boys to become better young men.
Here are the most valuable lessons I've taken from Hoop Dreams: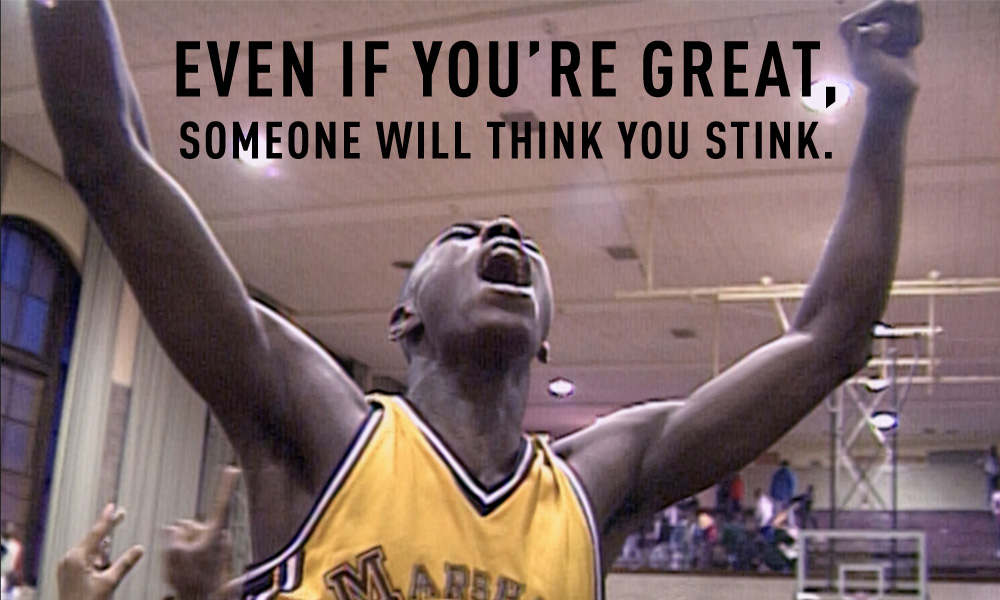 As previously mentioned, Hoop Dreams was universally adored. The Washington Post called it, "the most powerful movie about sports ever made." The Los Angeles Times wrote, "By focusing on the personal side of the city game, 'Hoop Dreams' tells us more about what works and what doesn't in our society than the proverbial shelf of sociological studies. And it is thoroughly entertaining in the bargain." The Baltimore Sun mused, "Great American movies are, these days especially, few and far between, so let's everybody take a deep breath and mark the moment: Hoop Dreams, all three hours' worth, is a great American movie. It's got the sting of drama and the ache of truth; it's even got the sting of truth and the ache of drama."
When it came time for the Oscar nominations that year, Hoop Dreams didn't even make the final cut of nominees. According to Roger Ebert, committee members voted to turn the film off after only 15-minutes. Adding further fire to Ebert's claims that the film was snubbed was that of the five films they nominated, two were not feature-length.
It's a good lesson to remember. Whether you're starting a clothing brand and have the co-sign of several celebrities, or you're the best looking person in your high school looking to ask someone out on a date, there's always going to be someone out there who doesn't like the cut of your jib.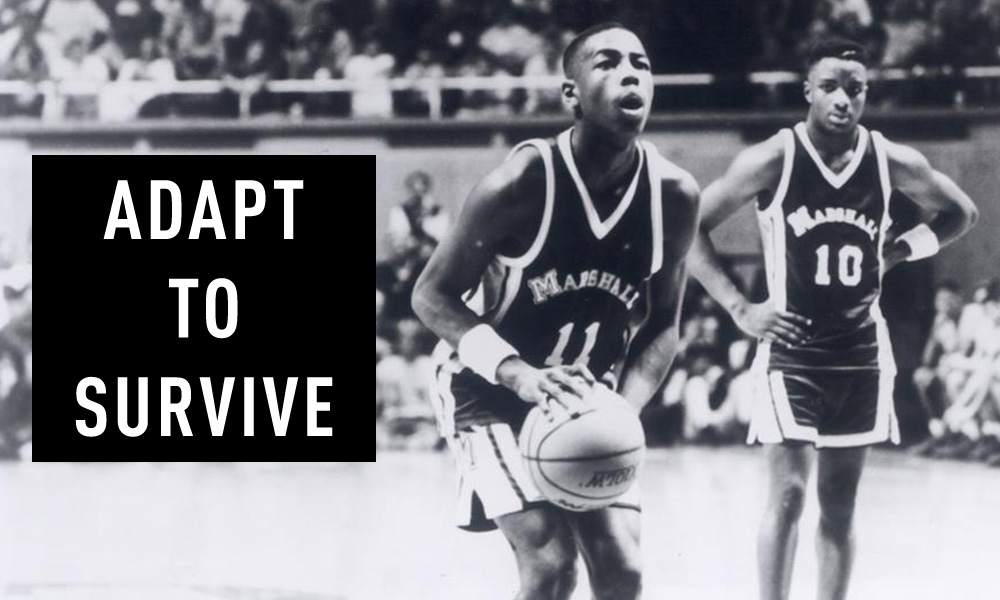 Hoop Dreams sets up a scenario where both Arthur Agee and William Gates would be attending St. Joseph High School in Westchester, IL—playing under the tutelage of legendary coach Gene Pingatore—who notably developed the likes of Isiah Thomas who went onto a Hall of Fame career in the NBA (and was Agee's hero despite the Bulls and Pistons rivalry).
During their freshman year—one in which Gates far outplayed Agee—each was forced to deal with rising tuition costs at the private school. While Gates found scholarships for the additional money, Agee was forced to either raise the other half or the money, or transfer from the school.
For those that have seen the film, Agee chose the latter and ended up transferring to Marshall Metro High School. Not only was it viewed as a step down in academics, but also in basketball as well.
Agee could have easily let this bump in the road deter him. For a teenager, being told that you couldn't attend and play for the same school as your idol sounds cataclysmic. But Arthur took it in stride. He used it as fuel, which turned into something positive—not merely spite.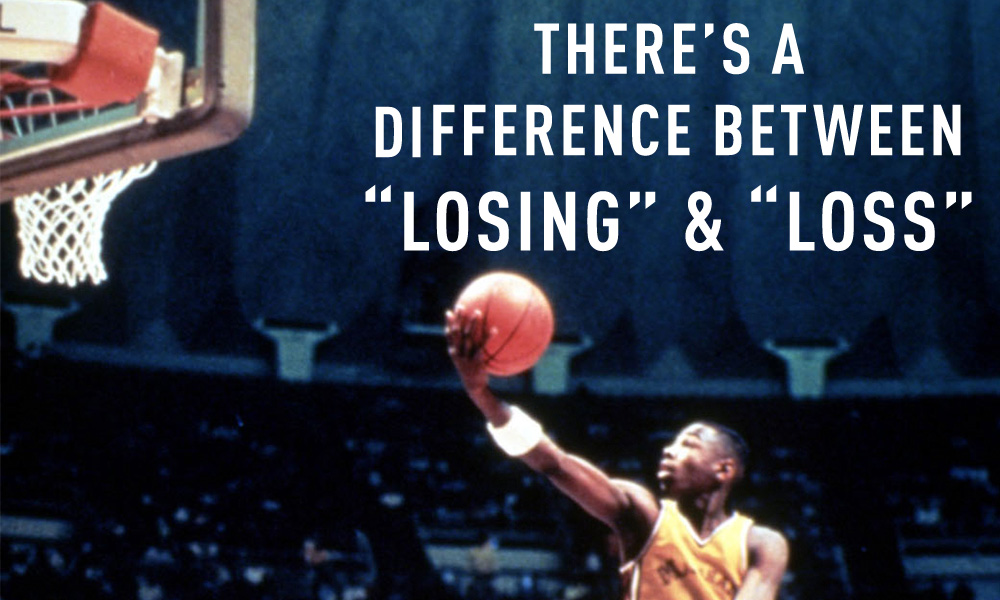 When the cameras finally stopped rolling, there was comfort in the fact that Arthur Agee and William Gates had not only graduated from high school, but both had kept their dreams alive by receiving scholarships to division 1 schools Arkansas St. and Marquette, respectively. The NBA may not have been in the cards for them, but they were on to the next chapter in their lives.
Both Agee and Gates have endured unspeakable tragedies since their playing days. On Thanksgiving morning 1994, Agee's older half-brother, DeAntonio, who was known as "Pinky," was gunned down at Cabrini-Green. In September 2001, Gates' older brother, Curtis—who served as his basketball mentor in the film—was shot to death in the Chicago Lawn neighborhood. In 2004, Arthur "Bo" Agee Sr, – who is present throughout most of the documentary—was murdered in an alley in Berwyn, IL as his son was boarding a flight to visit from Los Angeles.
"I'm flying to Chicago and counting the hours until I come back, and my dad is in the alley getting shot," said Agee. "Hoop Dreams changed him and had an impact on his life,"— noting that his father kicked the cocaine habit shortly after the movie was released.
There's something to be said for understanding that passions and aspirations can feel like the whole world. But when a real tragedy occurs, it quickly puts something as minute as failure into perspective. Failure is temporary; death is permanent.
***