At first I thought this assignment was going to be a cake walk. Let me just go through a list of hip-hop artists who stay steady rocking Supreme, Stussy, Undefeated, The Hundreds, Nike, BAPE, and Diamond. That laundry list got longer and longer, but it just never looked complete. With Drake and Odd Future on the top of my list, I knew that I had to dig much deeper. Hip-Hop definitely influenced streetwear, but it didn't start recently. It's a love affair that's over twenty years in the making. Streetwear is an amalgamation of cultures, and I realized that hip-hop always played a role, but it was most influential in the nineties. Let me explain.
Killa Cam
Ever wonder why Supreme stays with the jerseys, loves camo, throws in a pink Box Logo hoodie, and comes out with 20 bucket hats every season? Killa Cam. Those who grew up with Purple Haze on repeat know that Killa Cam may not have had the biggest sales numbers, but he ruled the streets. Cam'ron and Dipset was a product of their surroundings. There weren't A&R agents telling Juelz to rock a denim suit covered in the American Flag. That was some hood jump off right around the corner from where Killa Cam got his camo Guerilla suit and matching boonie hat. To really understand why streetwear is so infatuated with the nineties, look no further than Killa Cam's swag. Authenticity was Dipset's appeal and their influence of culture today started more than two decades ago.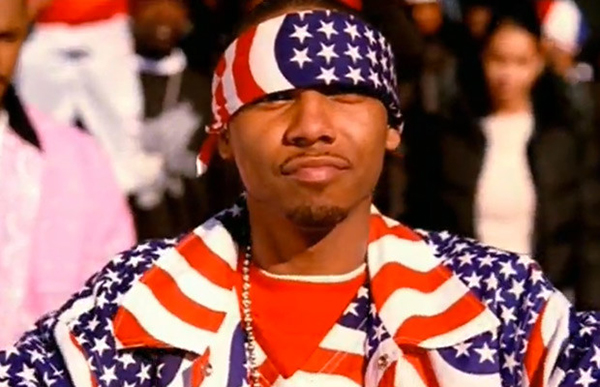 2 Live Crew
Miami! Miami! Miami! If there is any doubt why streetwear is in love with sportswear, then look no further than 2 Live Crew. Yes, Run D.M.C. wore satin Starter jackets, and N.W.A. rocked the Kings and Raiders gear, but it was 2 Live Crew that made sportswear where it is now. 2 Live Crew was just sexual innuendo-laced hip-hop until the American Family Association was involved. Now this group out of Miami was on the national stage and every night you saw Uncle Luke with his crew mentioned and how a Parental Advisory warning was necessary. Everyone from Los Angeles to po-dunk Little Rock, Arkansas, saw how Luther Campbell and his grew were laced in sportwear from head to toe. It wasn't just a snapback you could get at your local sporting good store, it was serious fan stuff that was exclusive to those who lived and breathed Miami. This concept about authenticity and representing your city resonated through 2 Live Crew, and the easiest and most accessible way to rep your hood was through sports. Many of today's streetwear pieces are inspired by old sportswear, and this concept may have been through other hip-hop artists, but for me it was 2 Live Crew that really showed everyone how it was done.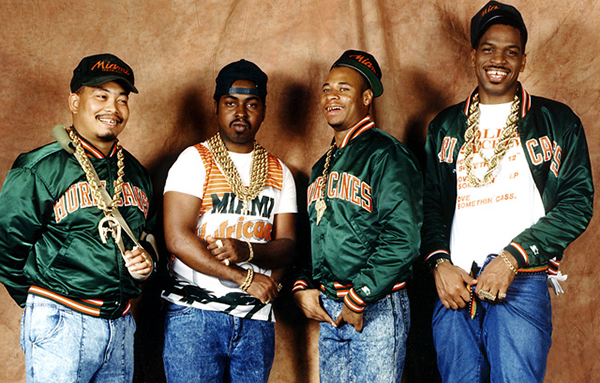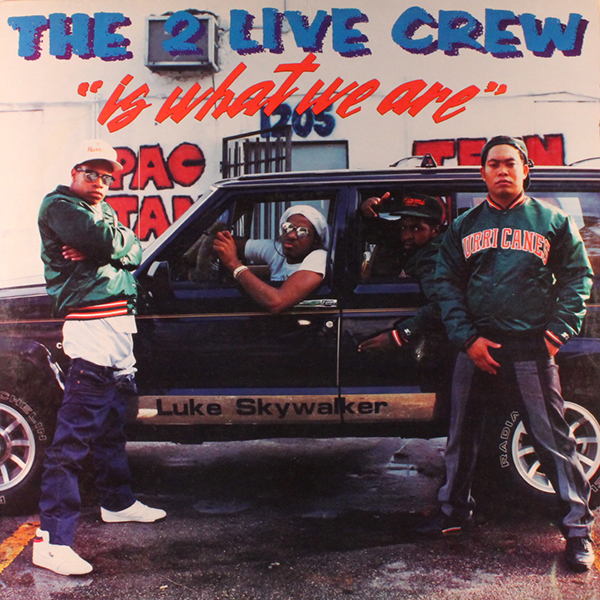 ::
Bad Boy
It doesn't really get cold in Southern California, but I knew all about puffy Nuptse jackets thanks to Bad Boy. They obviously weren't the only ones rocking The North Face, but they're an example that shows how their personal style influenced someone nearly 2500 miles away. At the helm of Bad Boy was Sean "Puffy" Combs, but the middle-class NYU student took a back seat to the Bad Boy poster child, Notorious B.I.G.
I can write an entire research paper on the amount of swag this 300+ lb. drug dealer had, and it was his lyrics and style that captured hop-hop's attention. Christopher Wallace sold drugs on the cold Brooklyn streets and the puffy jacket was essential to staying warm. And while it may not have been The North Face, this notion to stay warm by any means necessary was prevalent. Peep New York rap group Ratking and their soon to release EP 700 Fill, and you know that BadBoy references to The North Face still resonate today. The North Face was always a hood favorite, but it was the likes of BadBoy in the mid- to late nineties that made those in the Midwest and West Coast aware.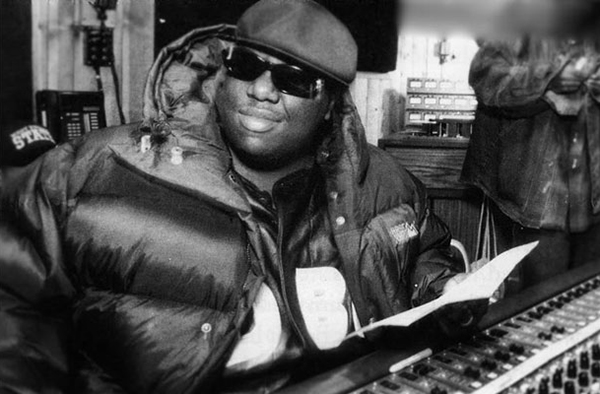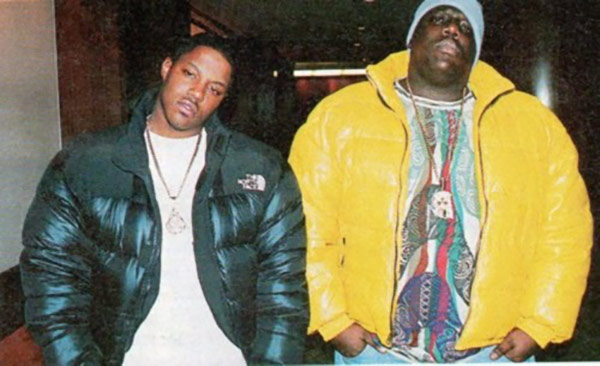 ::
Raekwon
The Chef wasn't the only one in Polo Sport, but it was his "Snow Beach" ensemble that captured hip-hop. Eventually, this appreciation of vintage clothes opened the doors to the idea of collecting clothes. Streetwear has always been about authenticity, and this ties in nicely to how Lo-Heads were the first to start collecting season after season of Ralph Lauren's Polo Sport. Until the early nineties, clothing was about being trendy. Last season was dead in the water - unless it was Polo. This idea carries on today. Think of all those icy sneakers in your closet, or the crispy tees carefully tucked into the bottom of your dresser. Raekwon and hip-hop is what solidified this concept of vintage freshness. It was about being part of the culture, yet being unique. How can you do that? Easy. Prove your knowledge and identity to a brand by rocking something from several seasons back. Streetwear's appreciation for authenticity is best proven by rocking something crispy and fresh from a few seasons back; something we learned from Wu-Tang's very own Chef.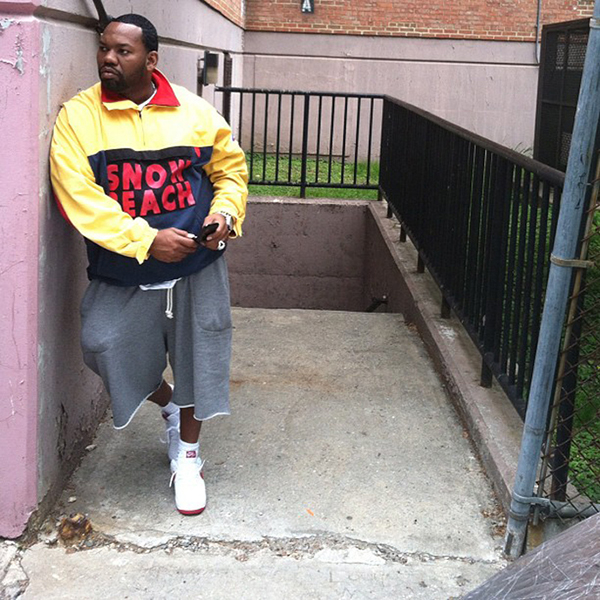 ::
Now that we discussed this foundations of streetwear that was derived through hip-hop, it's time to look at the early 2000s to the hip-hop stars that brought Japanese streetwear to the US.
Pharrell and N.E.R.D.
American streetwear is a derivative of Japanese streetwear from the late nineties and early 2000s, and there wasn'y a bigger ambassador than Pharrell Williams, Chad Hugo, and Shay Haley. These guys were dipped in BAPE from head-to-toe before it was cool, and because they were the biggest producers they got access to Hip-Hop's biggest artists. They were putting people on from Hov to Weezy, and before you knew it BAPE had a store in New York.
Hip-Hop's influence today isn't as heavy handed as it was before. Hip-Hop artists in the nineties really molded the minds of those designing streetwear graphics today. Today's artist represent trends and brands that they identify with. They are definitely still influencing the youth through their clothing and style, but not at the depth that those in the nineties and 2000s were doing. Today's Hip-Hop artists' influence has more to do with buying habits, while artists in the nineties and early 2000s influenced a mindset. Here's a list of today's artists that manage to inspire streetwear.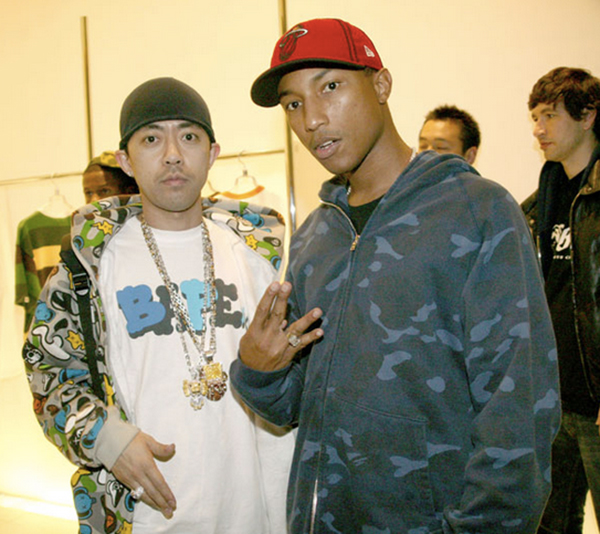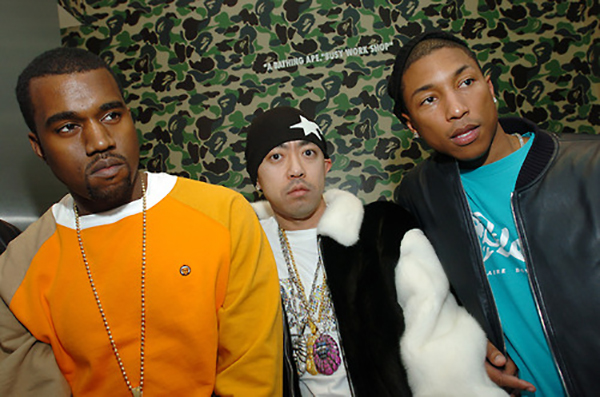 ::
Drake
As much as I can't stand this dude's simping game I really do have to hand it to him for putting a lot of hip-hop fans on to streetwear. Aubrey was known to take all his Degrassi money and spend it at Toronto's Nomad on streetwear for him and his friends. This hasn't changed. Drake and his team are laced in some gully gear, and his influence through social media has definitely elevated streetwear.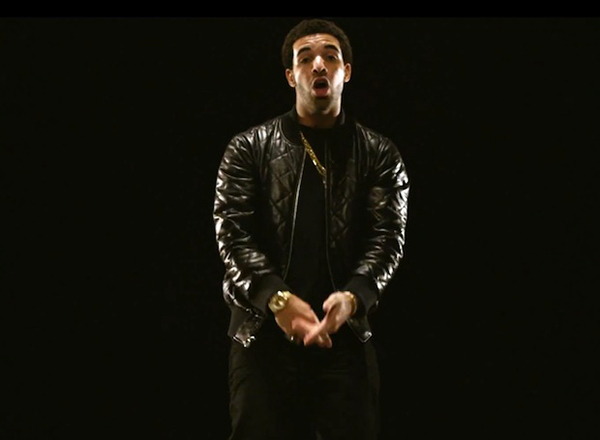 ::
Odd Future
Aren't we all getting a little sick of their antics? Well, they're legit. Odd Future Wolf Gang Kill Them All have been on the Fairfax block when most were copping Famous Stars and Stripes at the mall. It's not their fault that they attract trend-hoppers and attention-seekers. The groups steez and approach to style directly influences shopping habits of millions. Just think of all the high-schoolers wearing striped socks to their knees with a pair of dirty Vans. Odd Future's affinity for skate culture, love of hip-hop, and devotion to the nineties, drives and shapes streetwear today.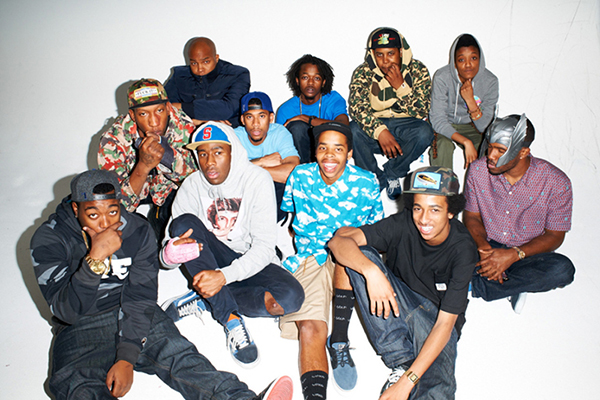 ::
A$AP Mob
Lyrically they aren't my cup of tea, but these guys are constantly rocking streetwear heat. A$AP Rocky and his crew have been down with streetwear from the get, and throughout their shows they're wearing streetwear's finest from graphic T-shirts to hockey jerseys. What makes A$AP Mob stand out is how they wear their streetwear. They pair it with ridiculously high-end luxury brands, and somehow it flows. The influence of A$AP Mob has translated to Rocky modeling for DKNY's latest campaign, and has seen the likes of Ferg working directly with PacSun on their own line.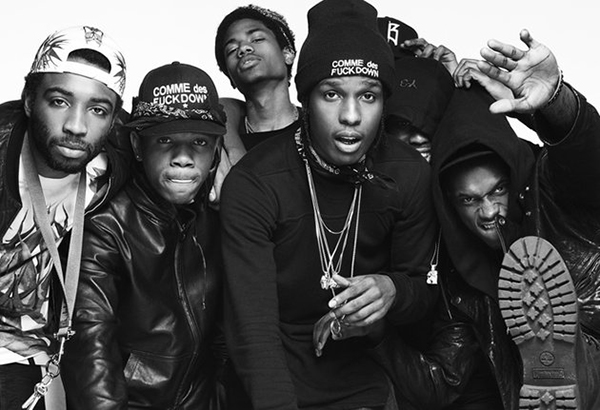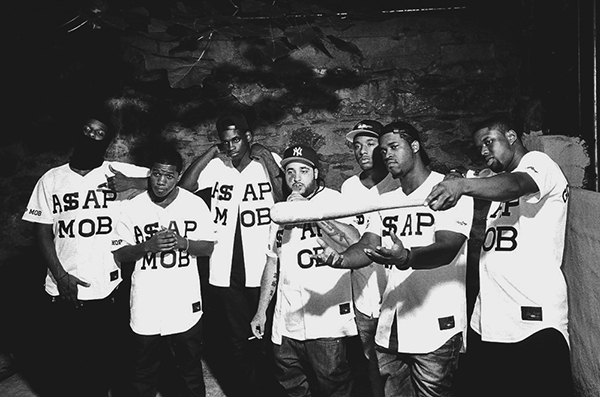 ::
Kanye West
If you want a Chief Executive Officer, El Jefe, or Grand Dragon of streetwear it has to be Kanye West. While he has been more in to high fashion lately, there is no denying that whatever he co-signs is guaranteed to sell out. Who else can sell out an overpriced white tee in a matter of minutes? Kanye West's rule over street wasn't something he inherited from Hov, nor was it derived from N.E.R.D., this man worked for it. Look at Kanye sitting in Def Jam studios as a producer in the early 2000s. You see him rocking Air Jordans and Supreme. Leather pants tucked into Infrared 6s? Who does that? Kanye. Beyond his sense of style is his appreciation of culture, and nothing exemplifies that better than Kanye's love affair with shoes.He introduced a whole new generation to Louis Vuitton when the two collaborated, and the hype sneakerheads have for Yeezy's is unmatched by anything sneaker culture has seen today. Kanye knows street, and his influence is unparalleled.