If you're not familiar with The Gumball 3000, I'm going to acquaint you. What began in 1999 as a humble car rally has now turned into the most ridiculous, over the top, jaw dropping rally in existence for wealthy auto-enthusiasts and celebrities. 3000 miles of chaos and shenanigans in beautiful cars, it's no wonder why this has been on my bucket list for some time now. Even though I haven't had the chance to actually ride in The Gumball, I've always checked it out when it has made stops in Miami. This year, it started IN Miami! and is heading all the way to Ibiza.
I knew #VehicleVixen would take over my Instagram feed for a few days as I scoped Ocean Drive for my favorite rides. I had too many to choose from. Do you know what it feels like to stand in front of 100 million dollars in cars? I do. And I fucking love it. *drool*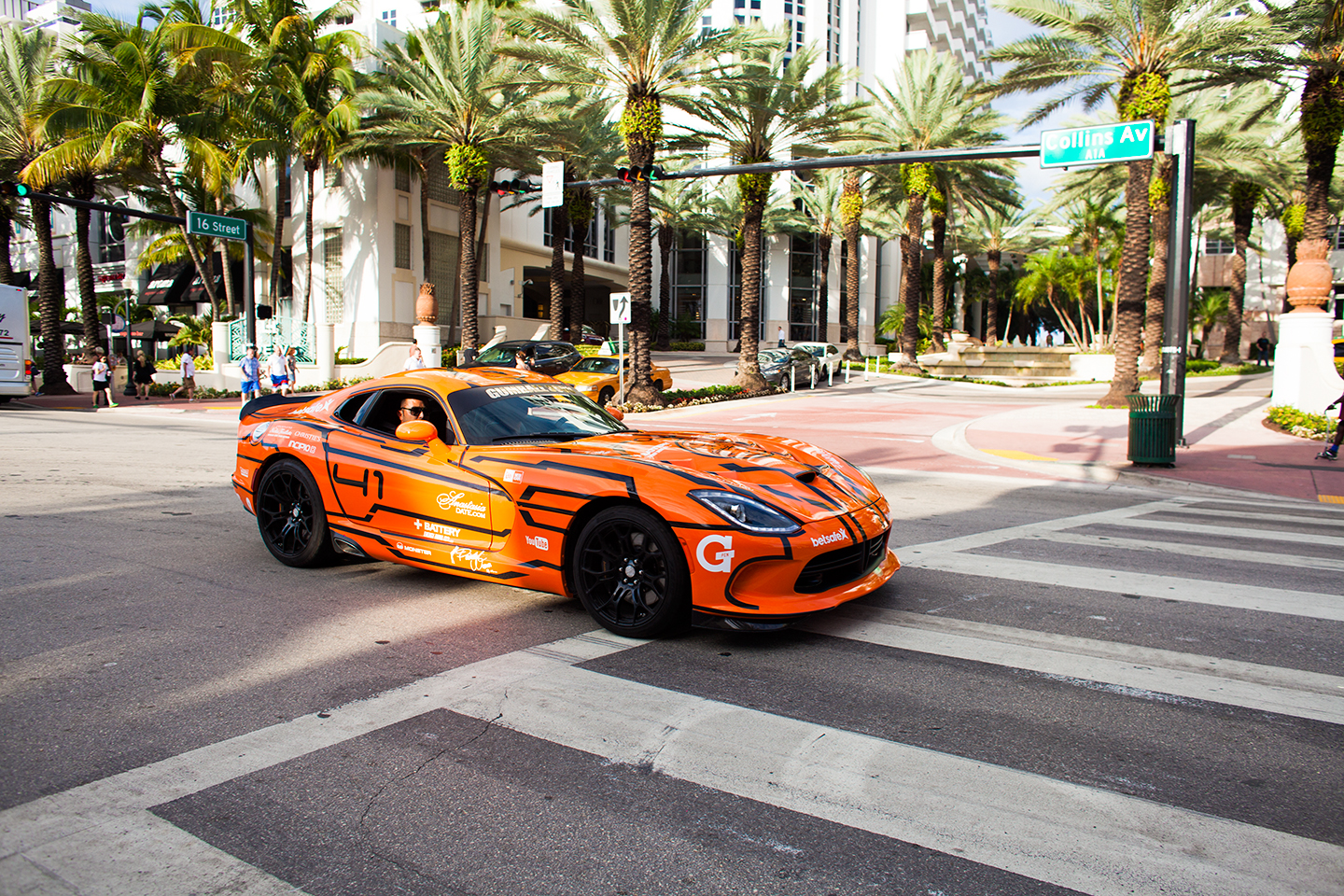 Day 1. I rode down to South Beach and made a stop at The W Hotel where the attendees were staying. I thought I could catch some sweet rides there, but it seemed most had already left to be dropped off on the starting grid. But whose car did I see? Mr. 13th Witness. This guy is no newbie to The Gumball. And of course I saw his car before actually seeing him! It was nice to finally meet the range.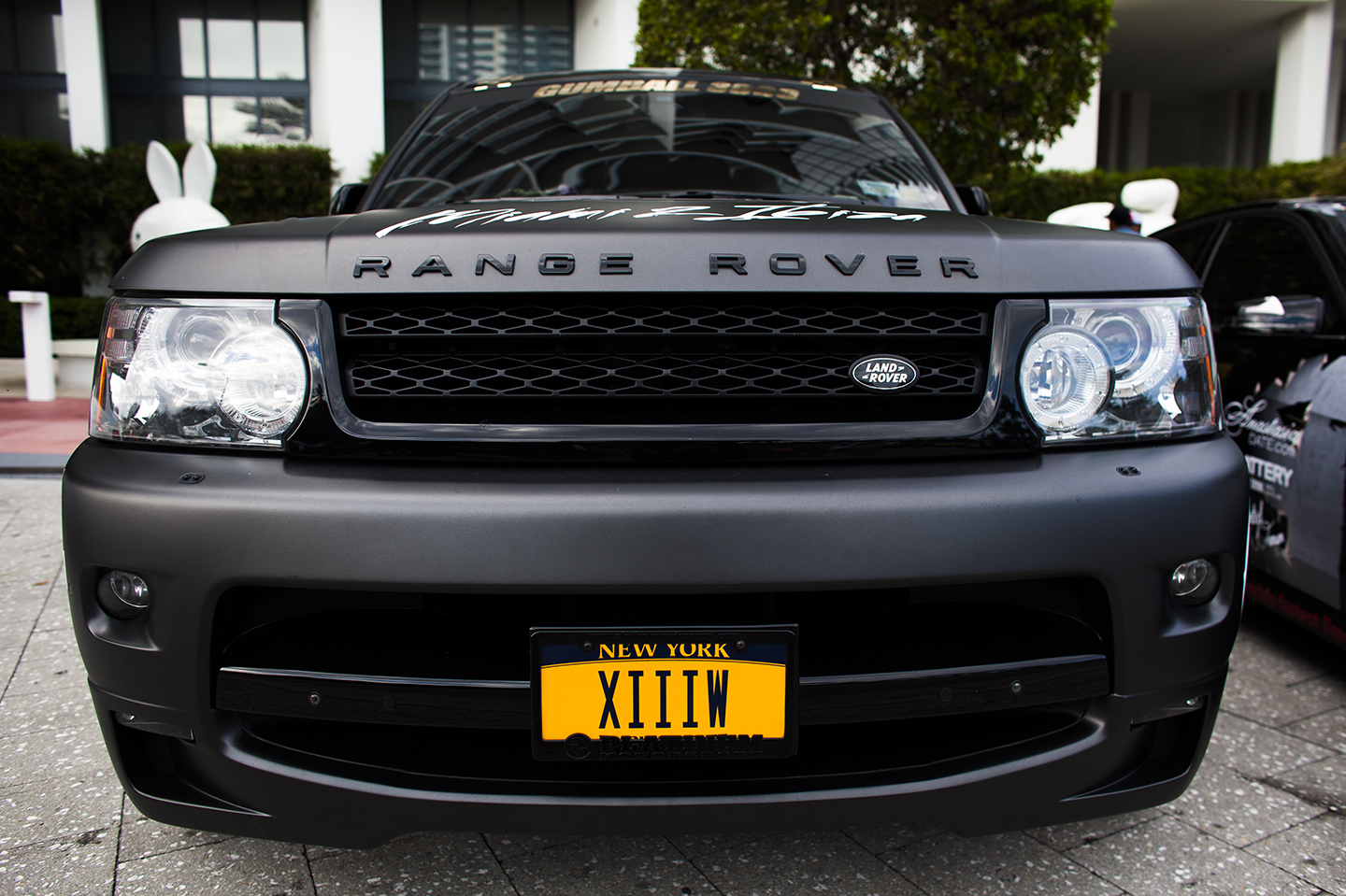 I think the Ferrari 458 Spider was what I saw the most of. It's crazy how jaded I am from living in Miami, a lot of cars just don't impress me anymore. But when you see multiple of the same car? That's pretty cool. I loved the UK wrap on this baby (there were 2 of them!)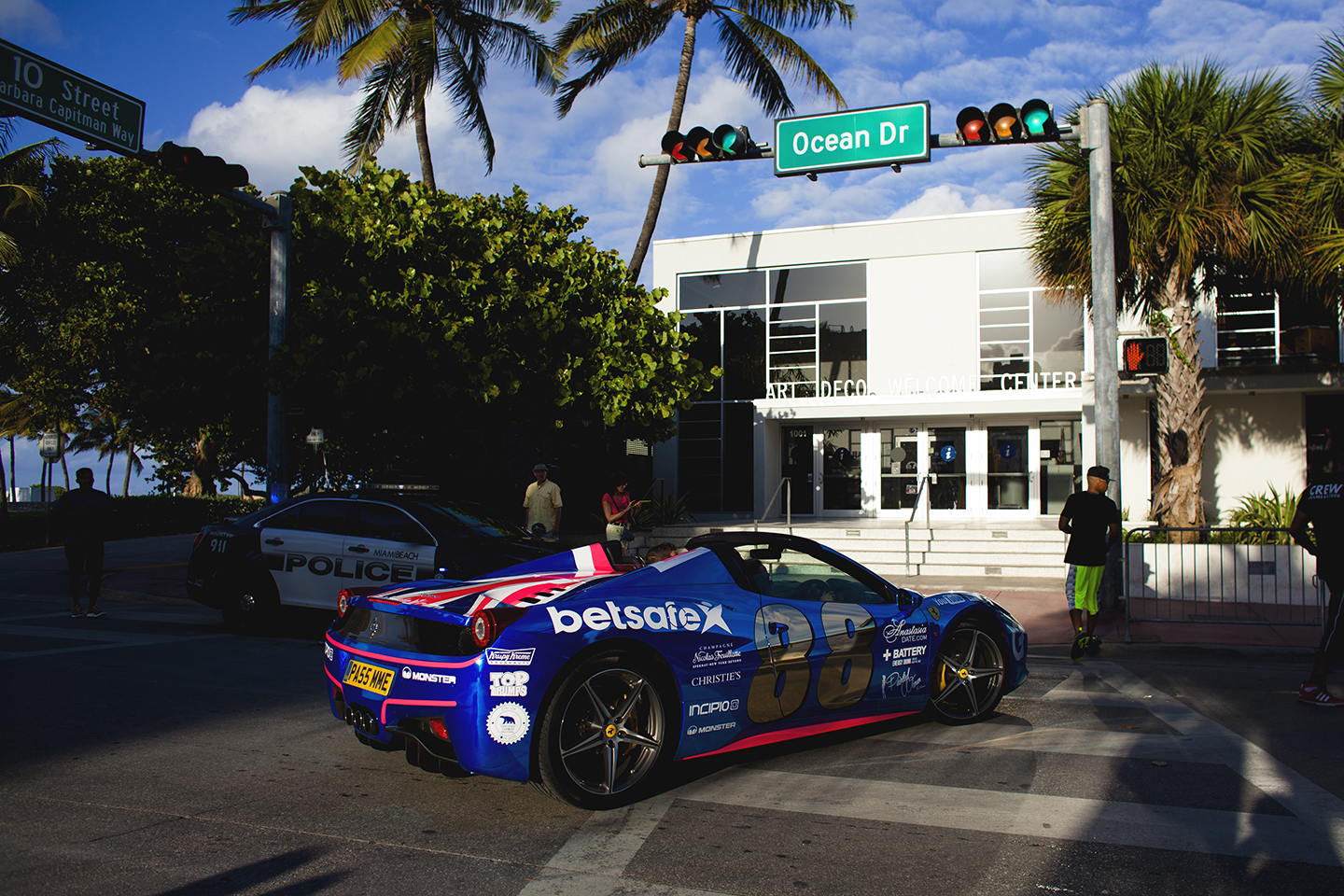 A rally wouldn't be a rally without rally stickers. The decal dudes were getting it in!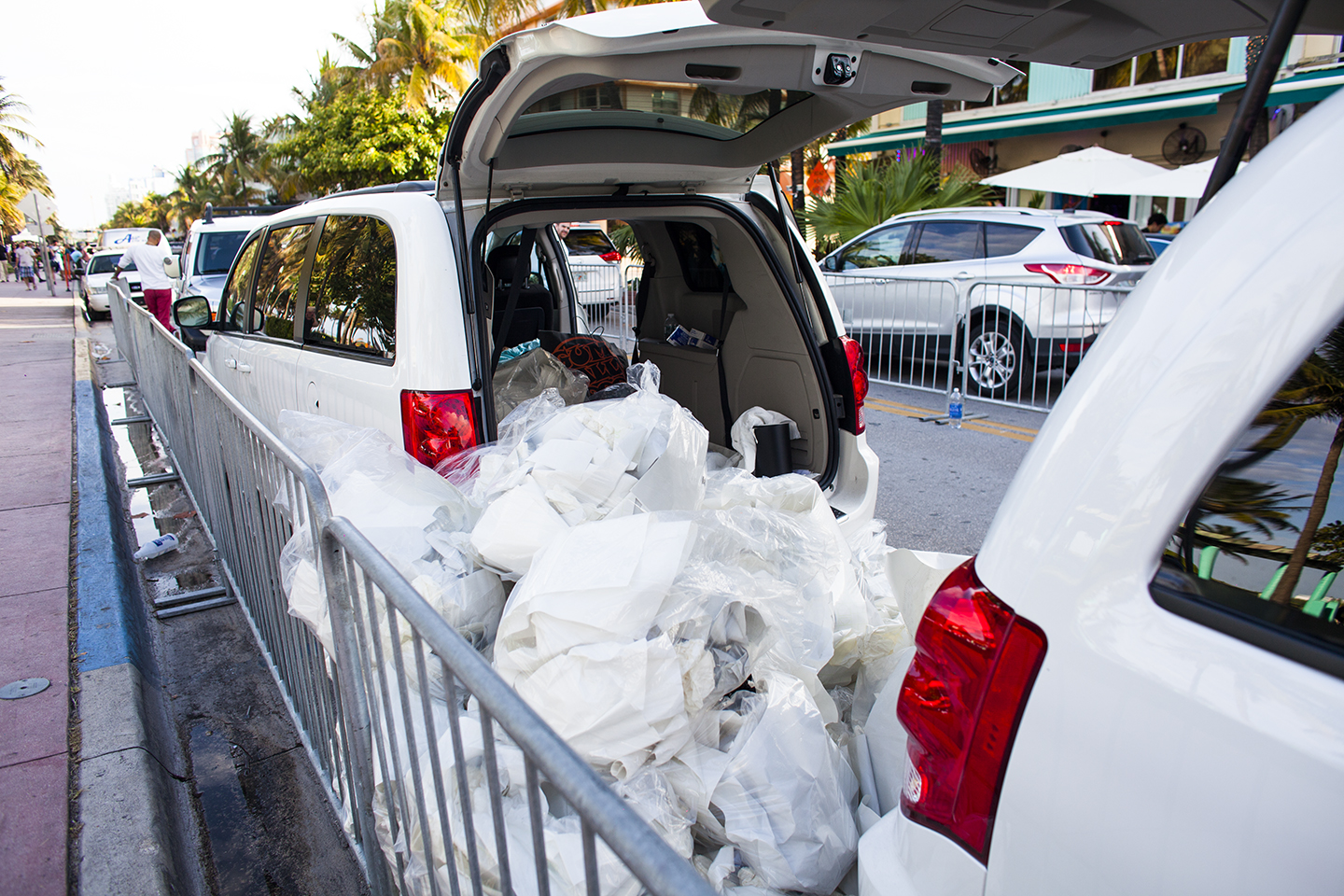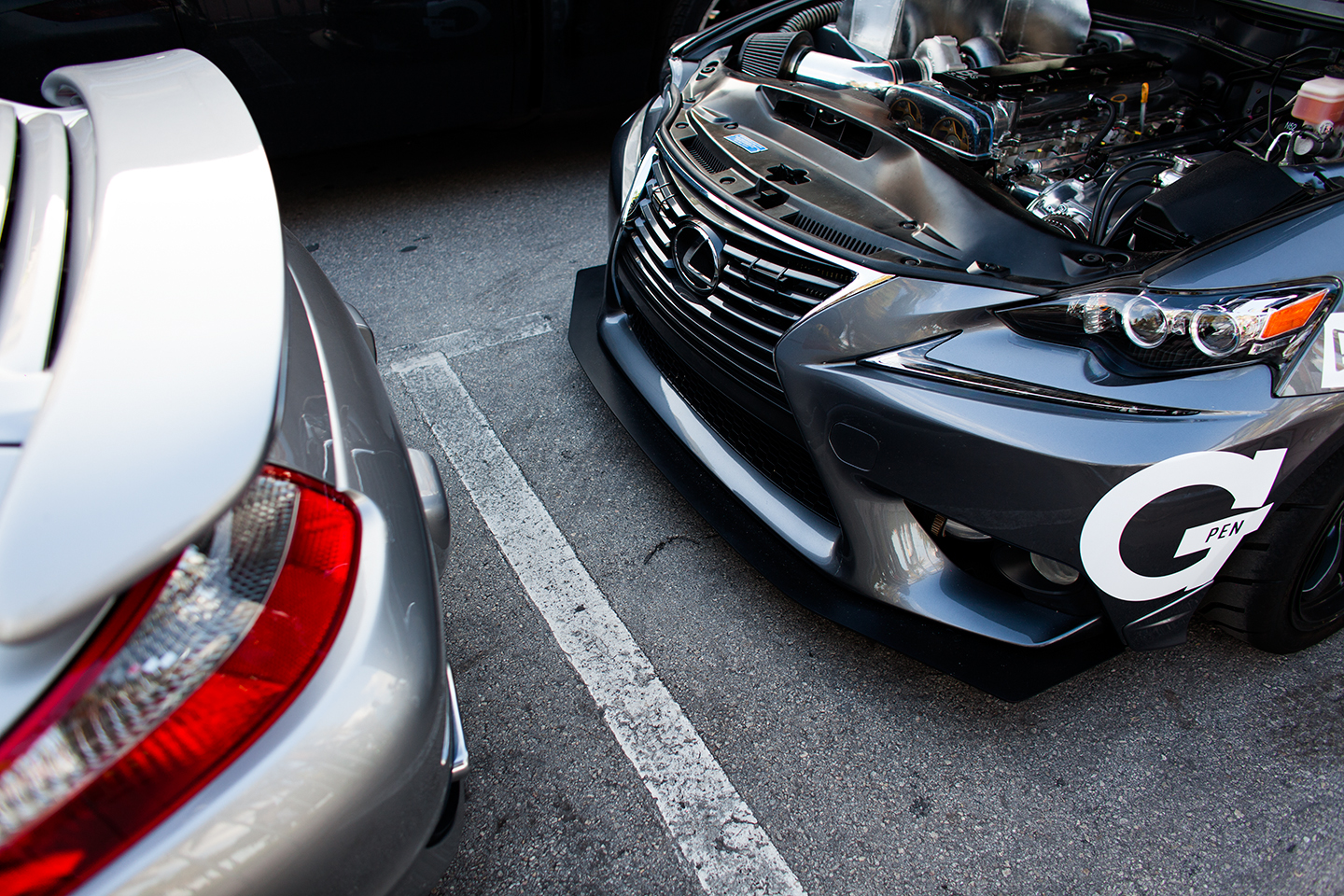 A Porsche 911- 964 RSR to be exact. My favorite car of the day and it wasn't even in The Gumball! Enthusiasts from all over were cruising down Ocean Drive to show off their rides and spectate the rally cars.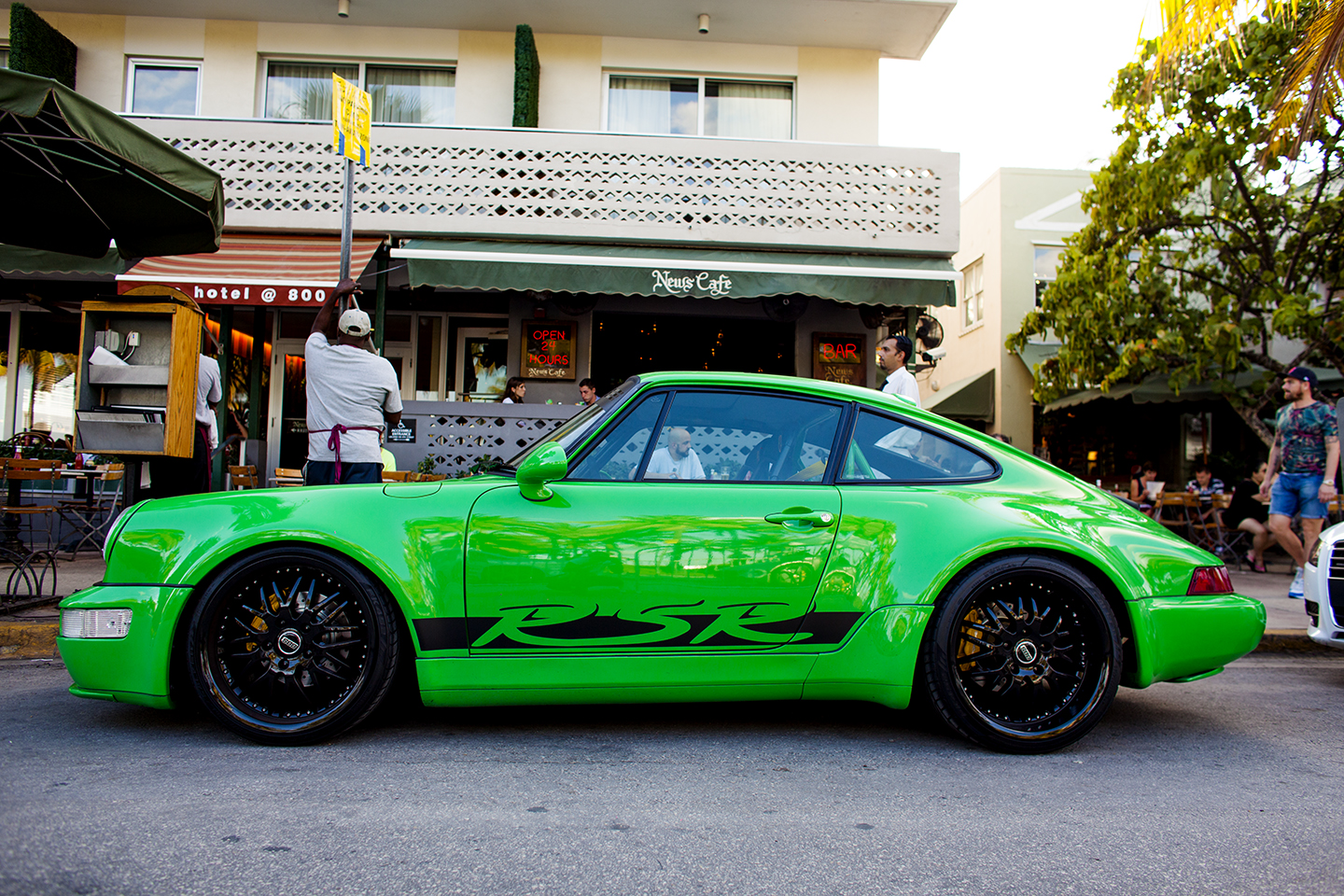 Snap! 2 SLSs. Is it SLSs, or SLSes?…..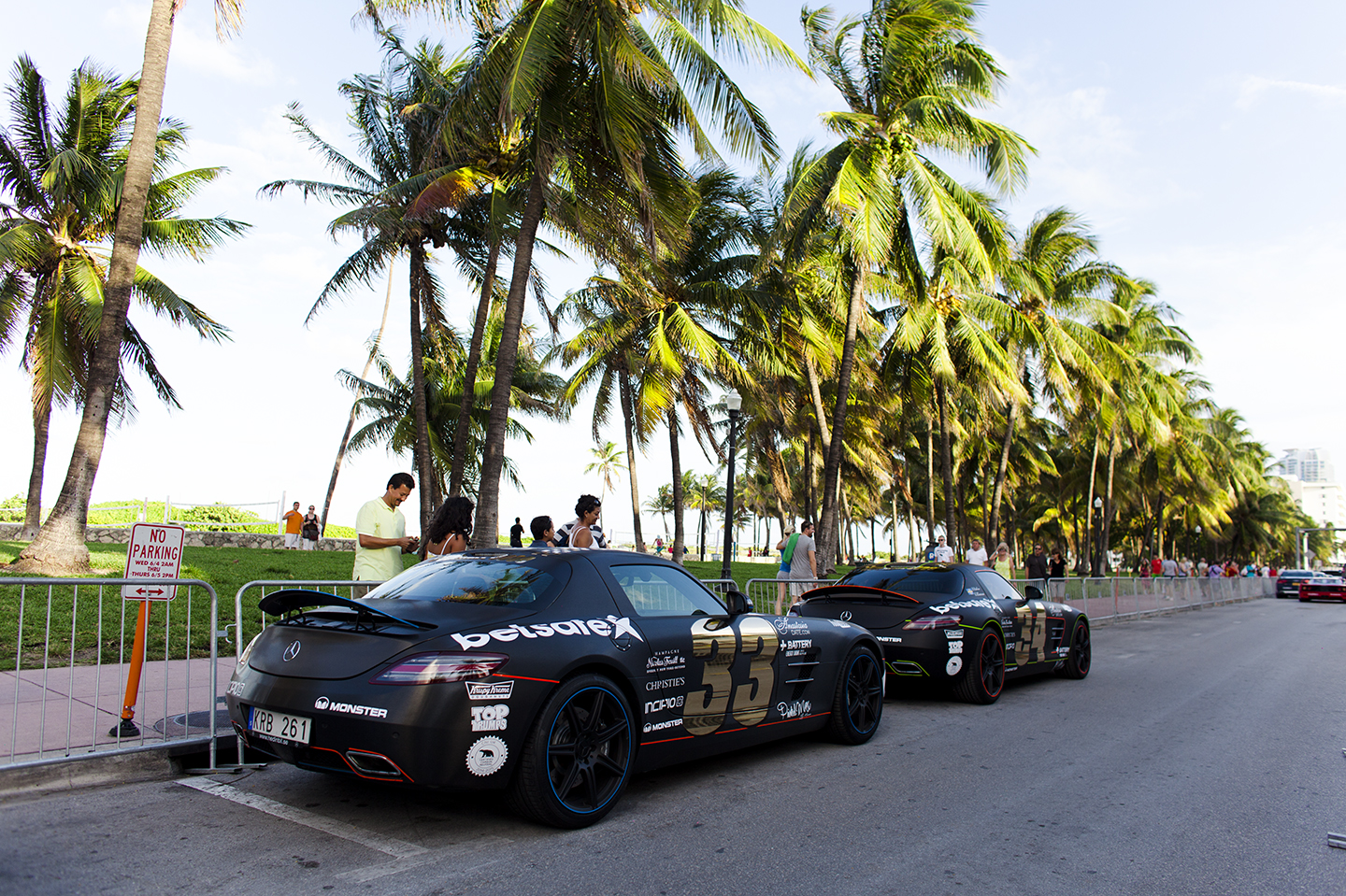 I'll always love an English build. Maybe because I am English =P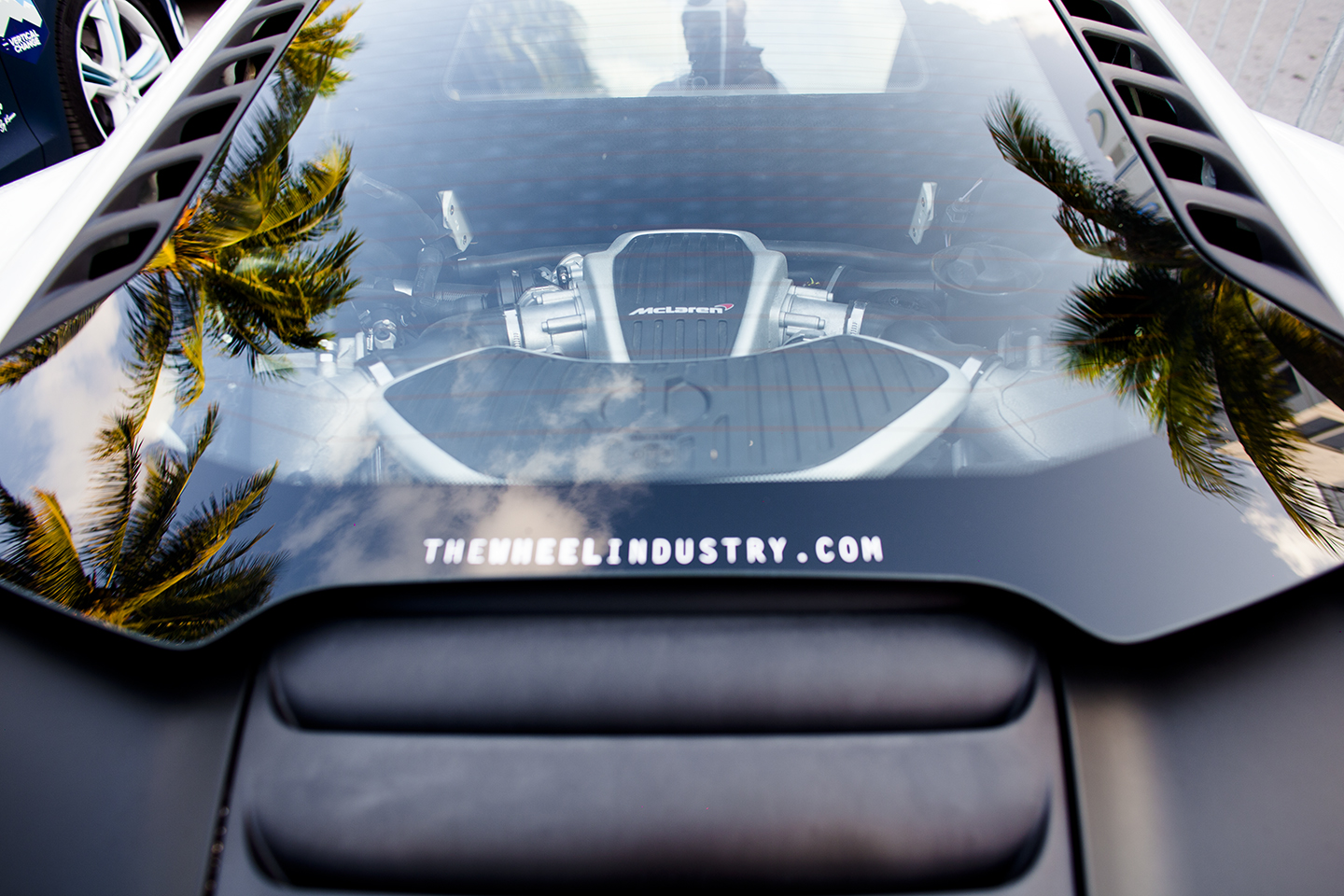 And there she was………….. winking at me from afar.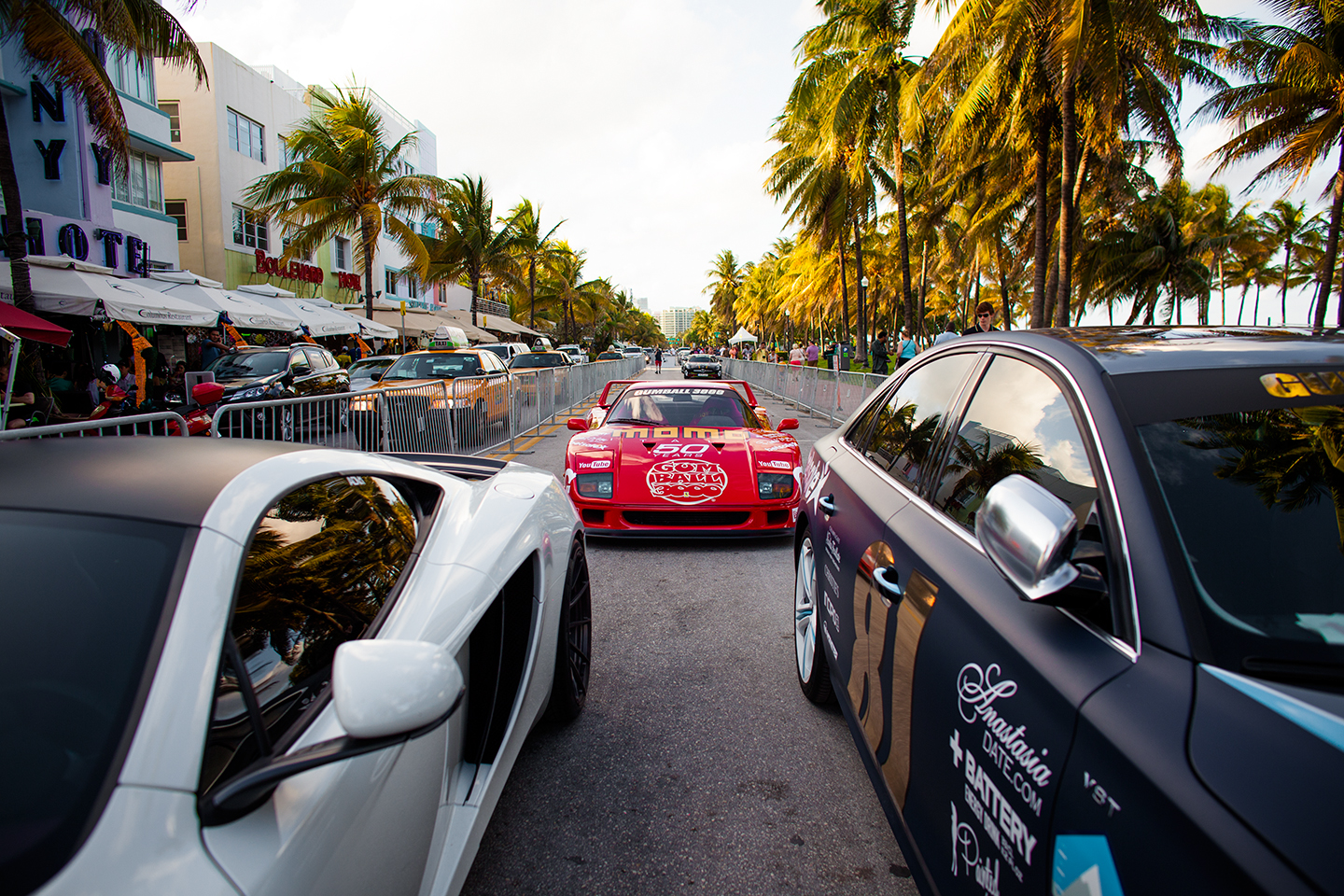 The Ferrari F40. Every kid's dream next to an Enzo or Testarossa.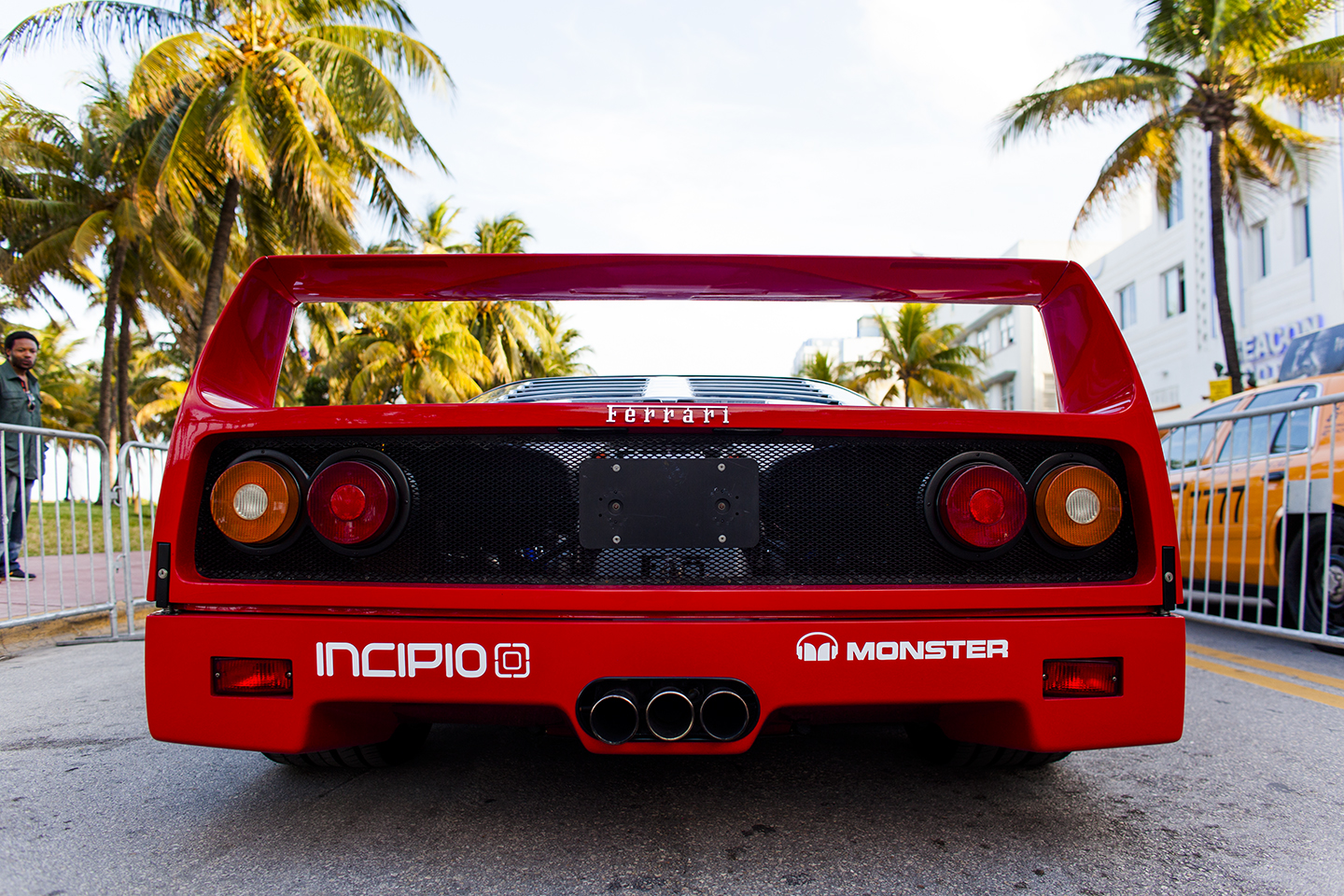 This will be my daily driver one day. At heart, I'm super JDM. My first car is and still is a Honda Civic Si (EP3 to be exact). We've been together for almost 8 years! So I have to stay true to my Japanese roots. I will always love a Skyline.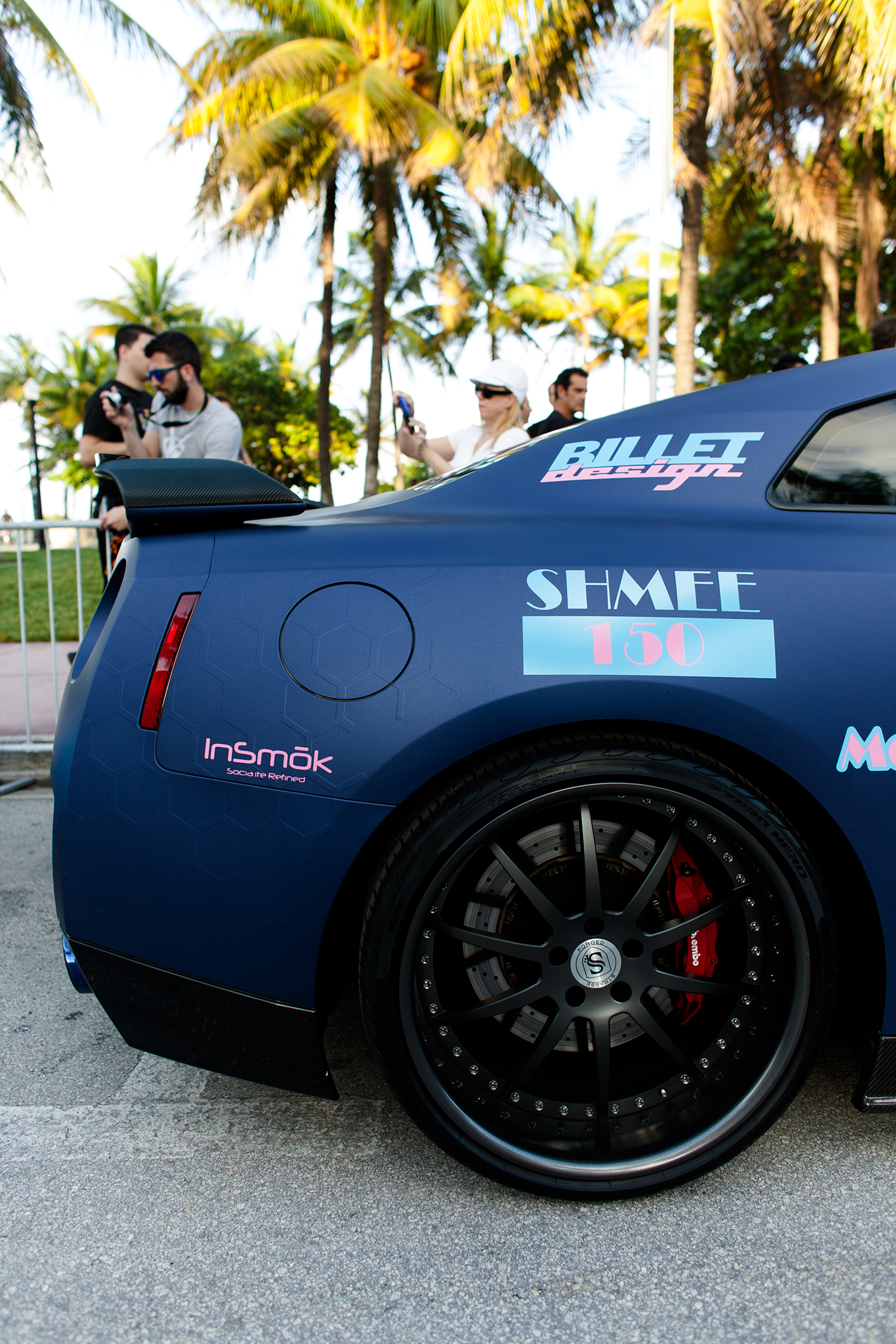 But maybe not a lime green one….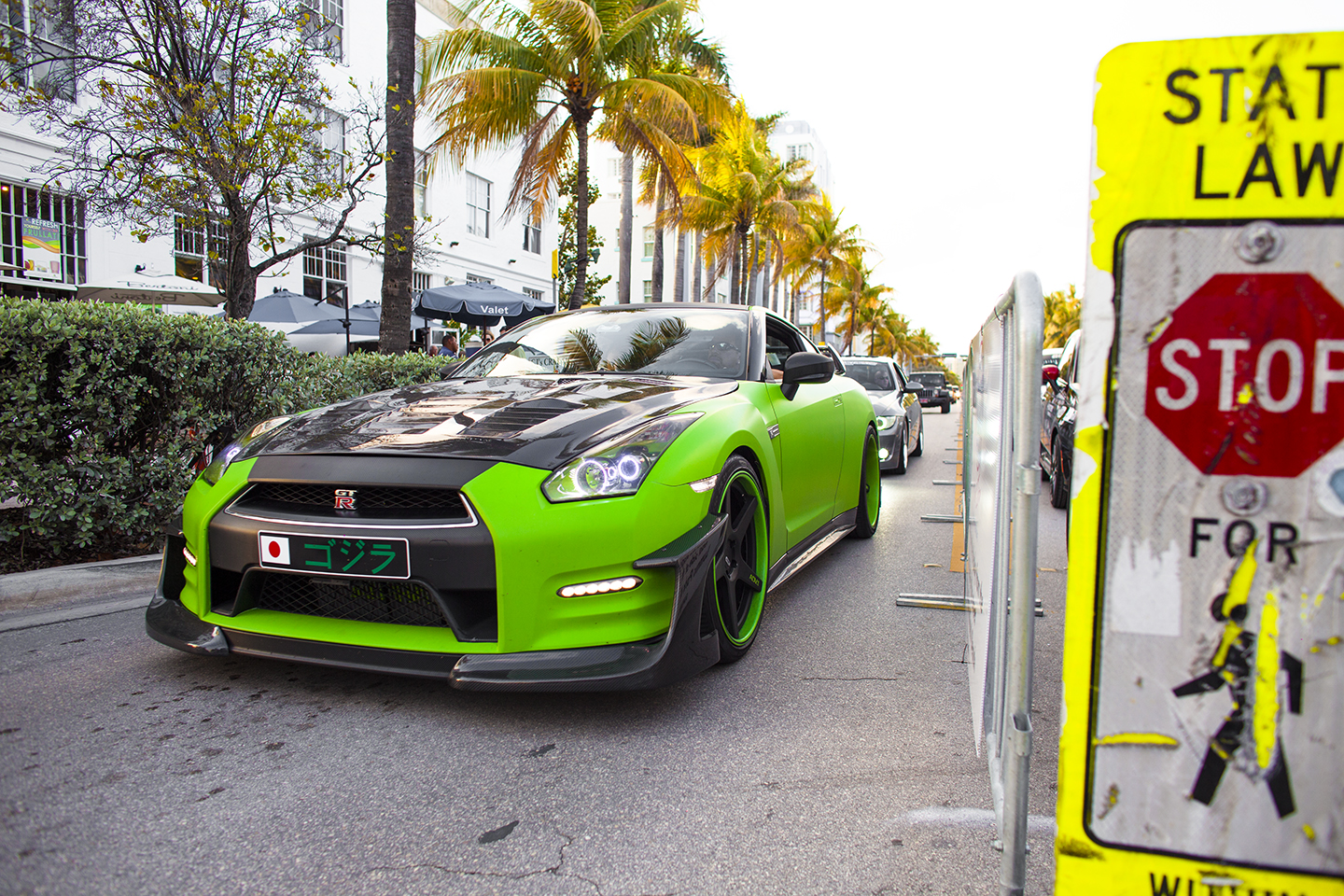 Pass me? Or just try, and fail.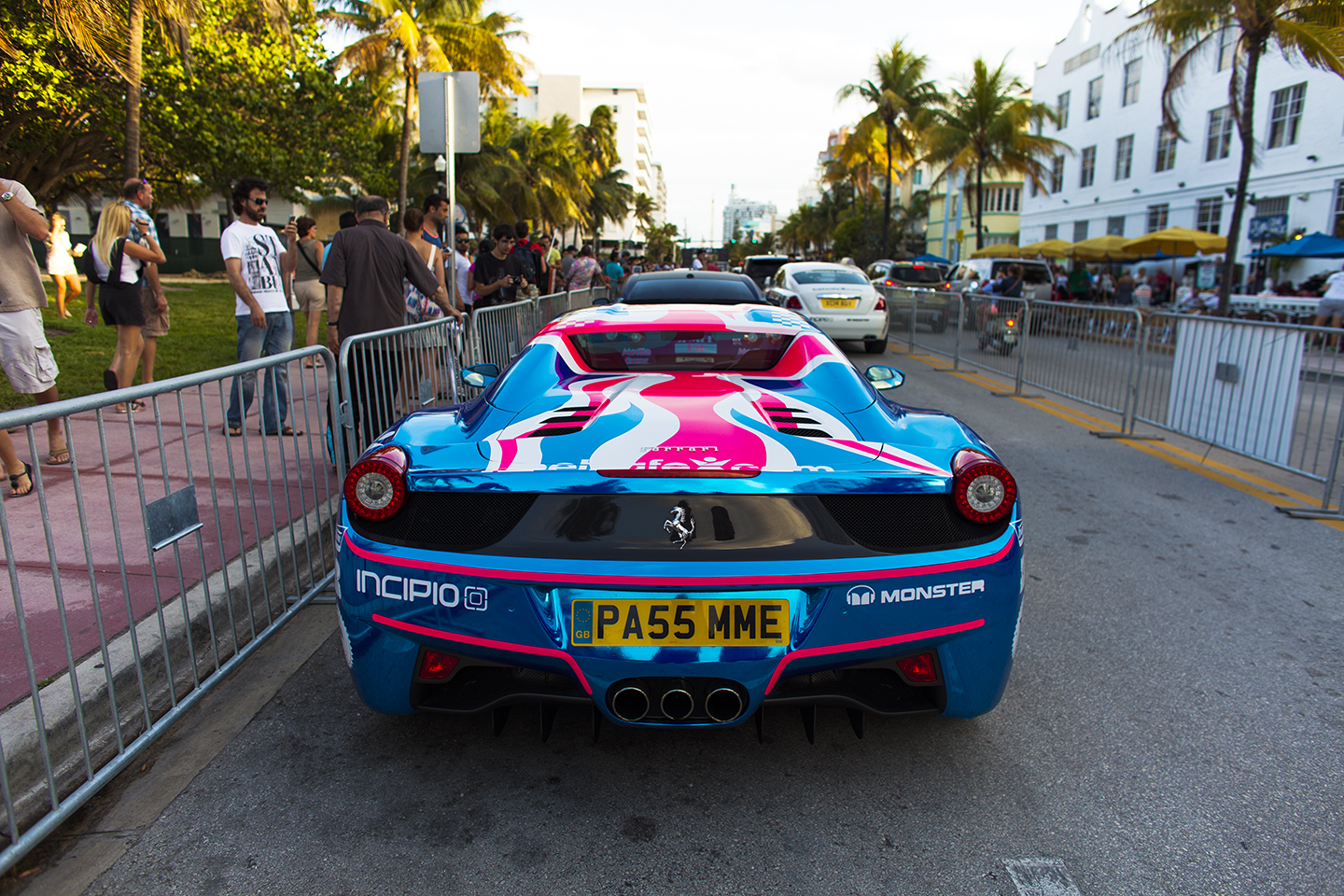 How can you not love a Supra? I heard this thing dipping from 2 blocks away… I yelled SUPRAAAAAAAAAAAA!! What a classy babe.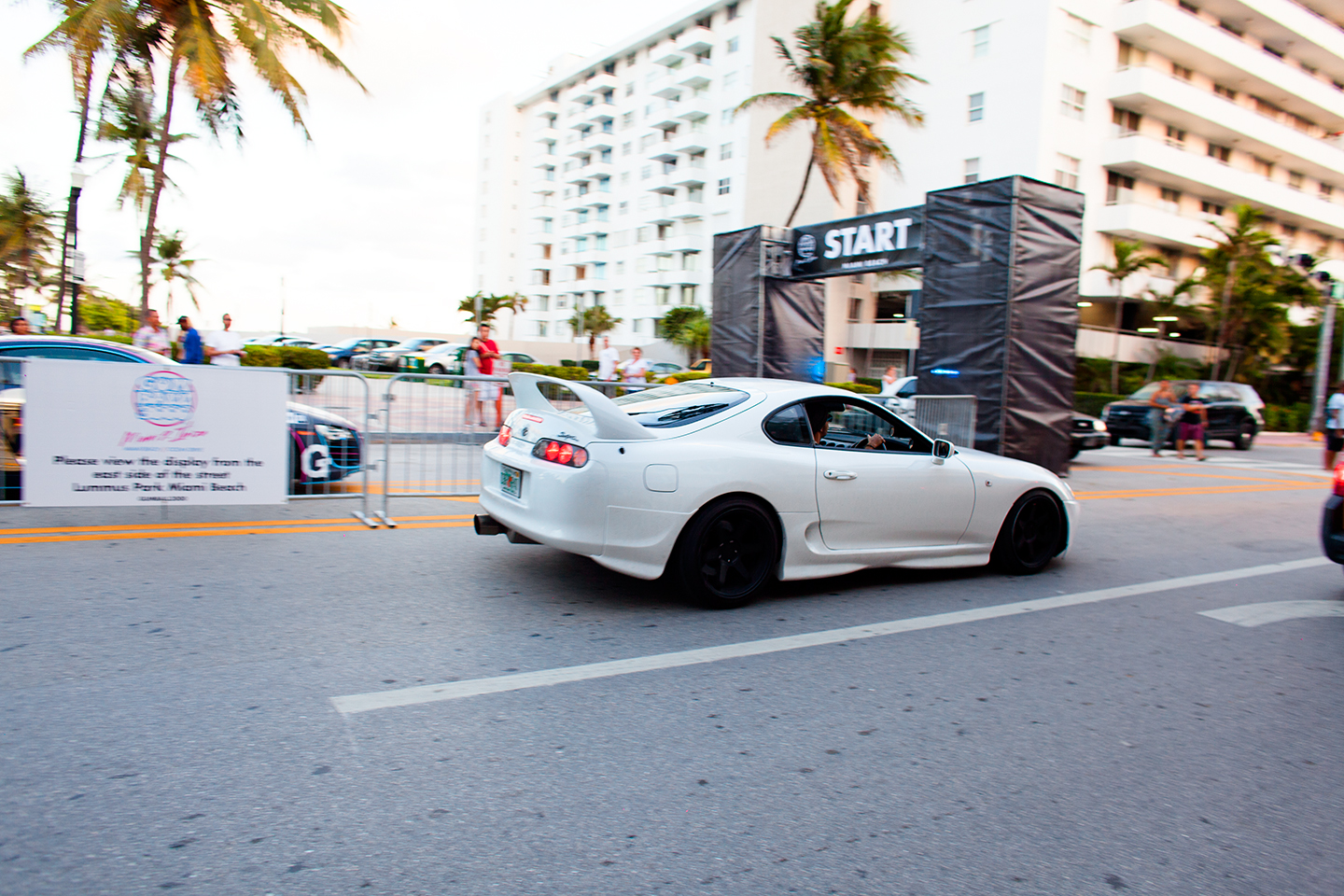 But if we really want to talk about class, this Shelby takes the cake…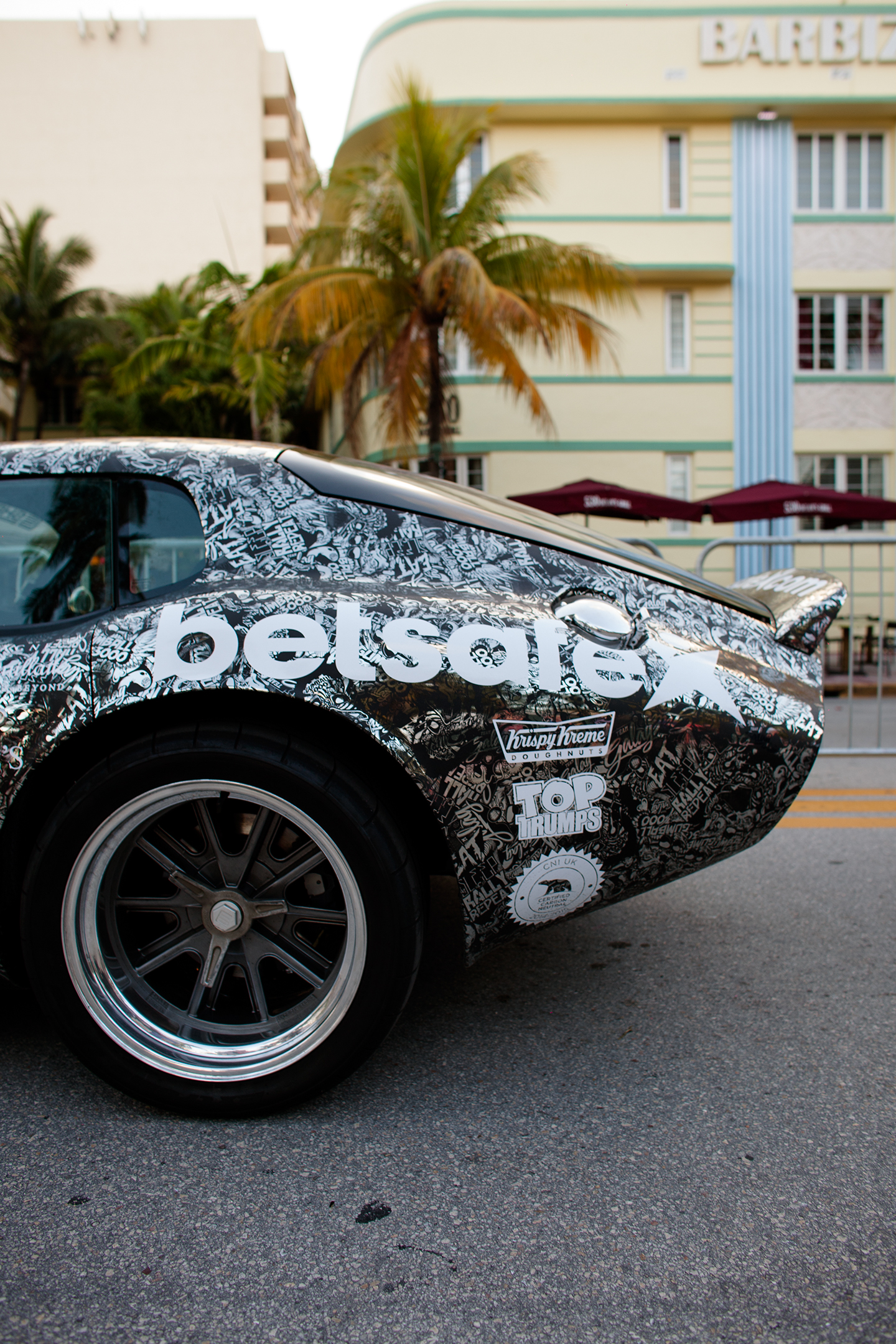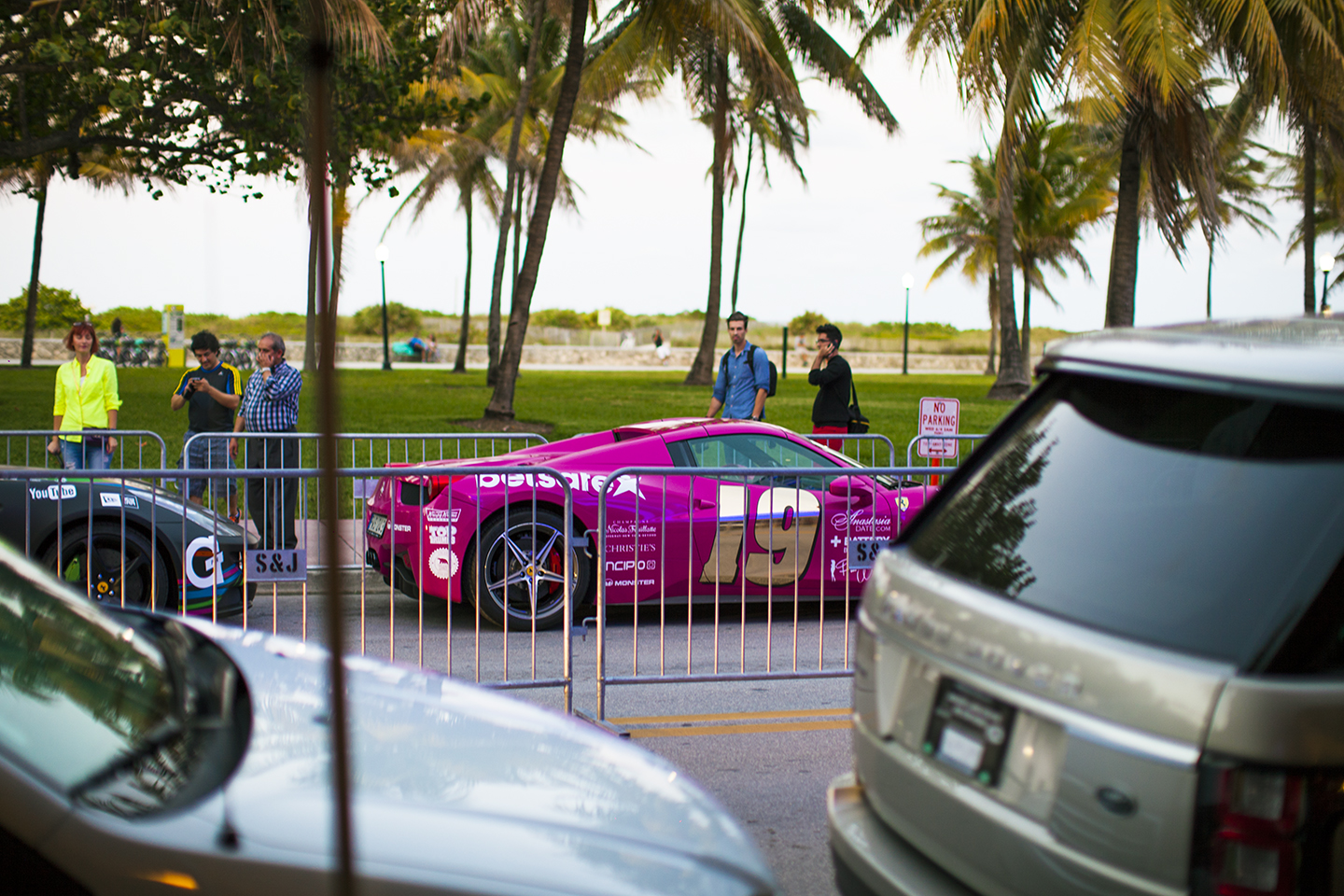 Deadmau5 taking a selfie with some fans while hanging around next to his "Purrari," another Ferrari 458.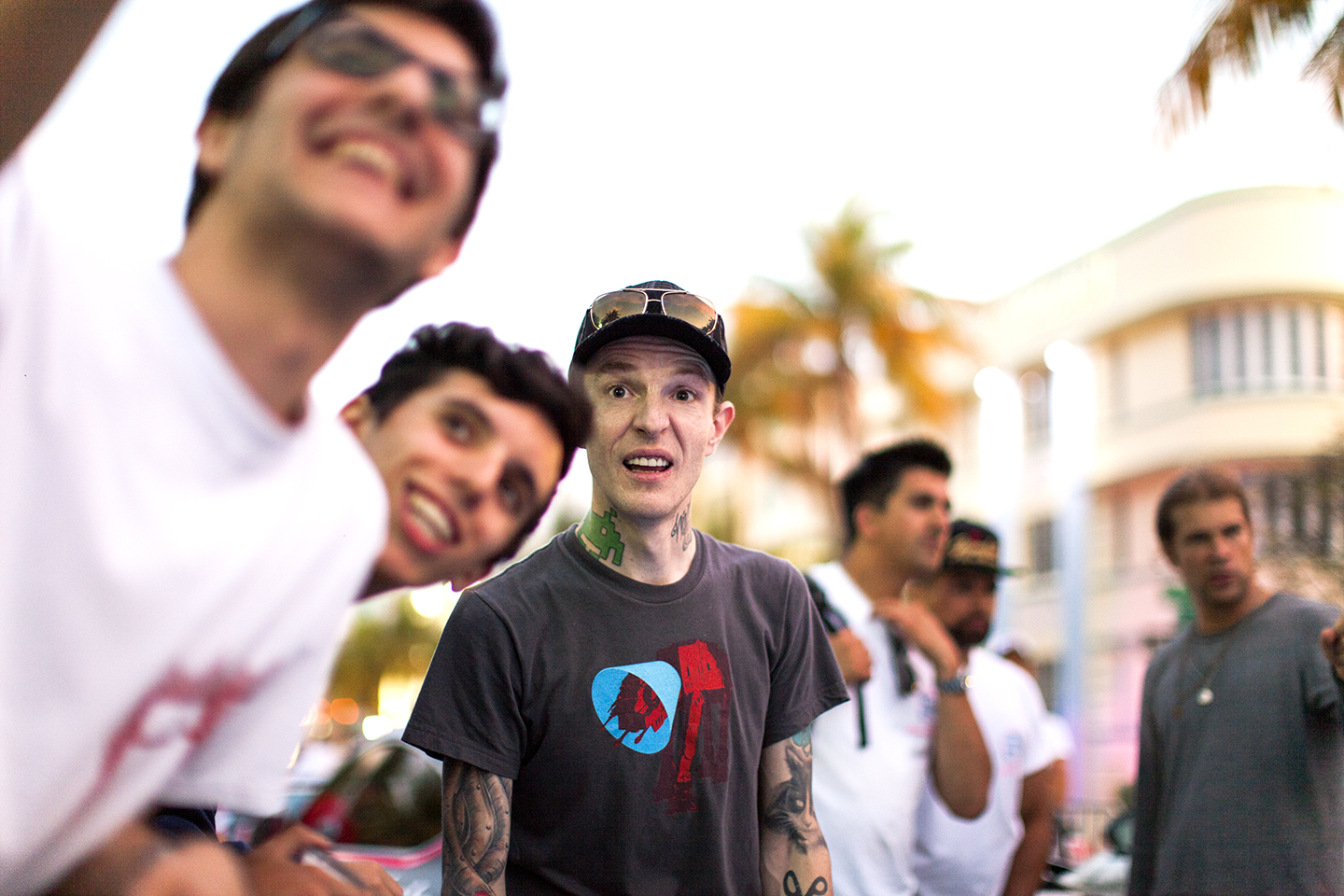 As the sun began to set and the light started to change, I knew exactly what I wanted to shoot. Team Galag went all out with metallic wraps on their perfectly selected cars.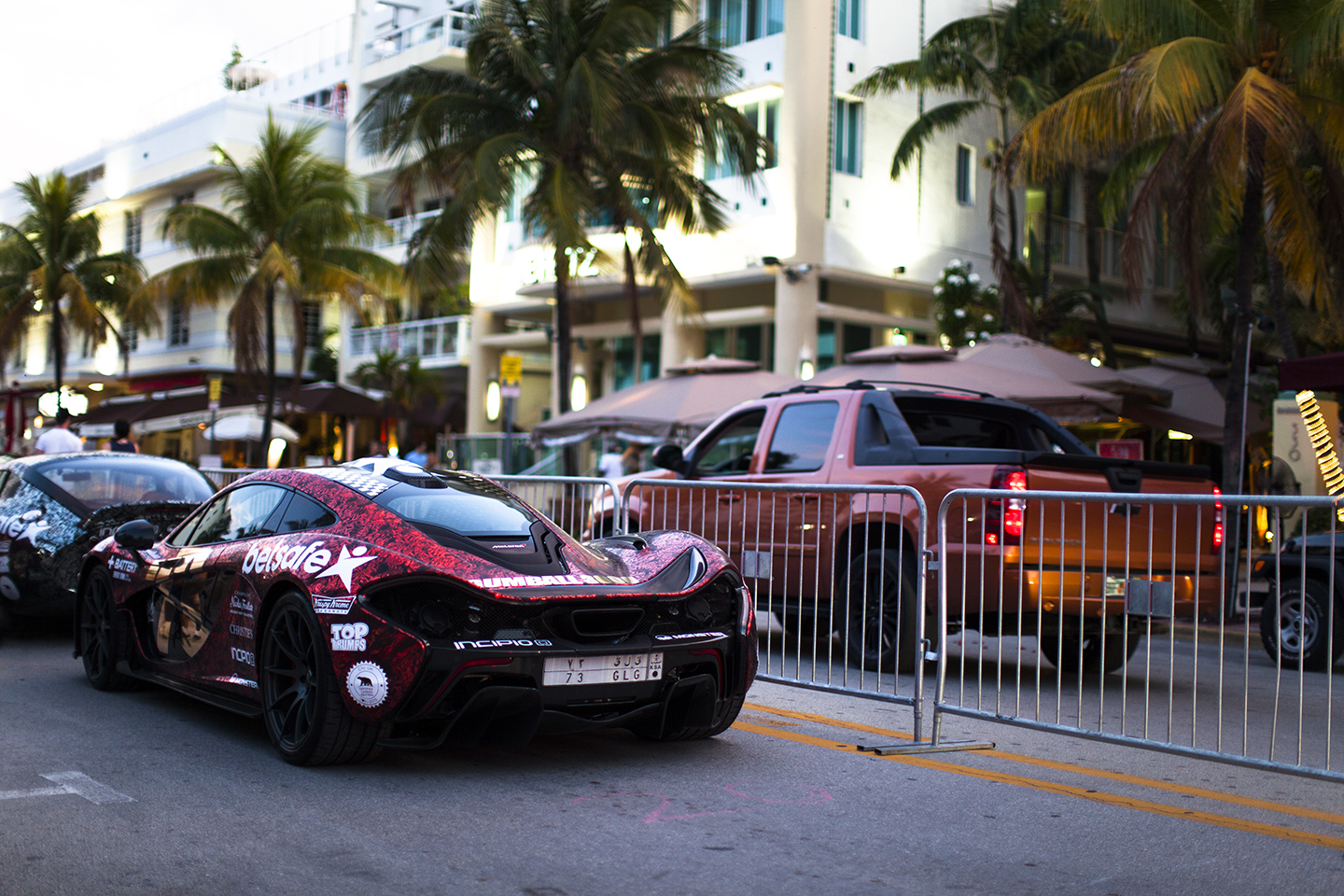 No one can do it like you, McLaren P1. No one.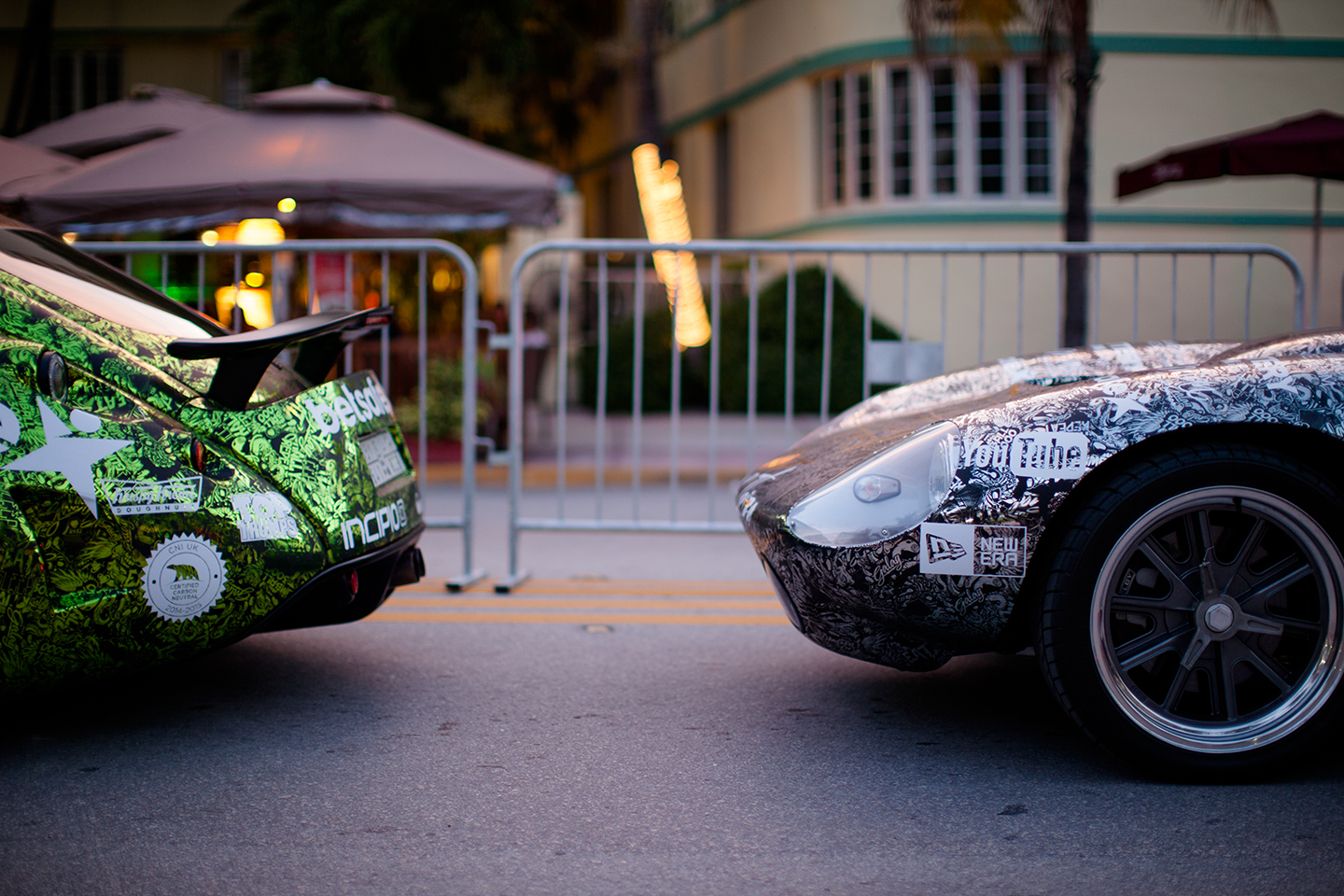 I heard that "The Batman Car" (The Tumbler) was meant to be in The Gumball. Apparently there were some issues with it so they were unable to bring it out, but this team definitely did justice with their other choices….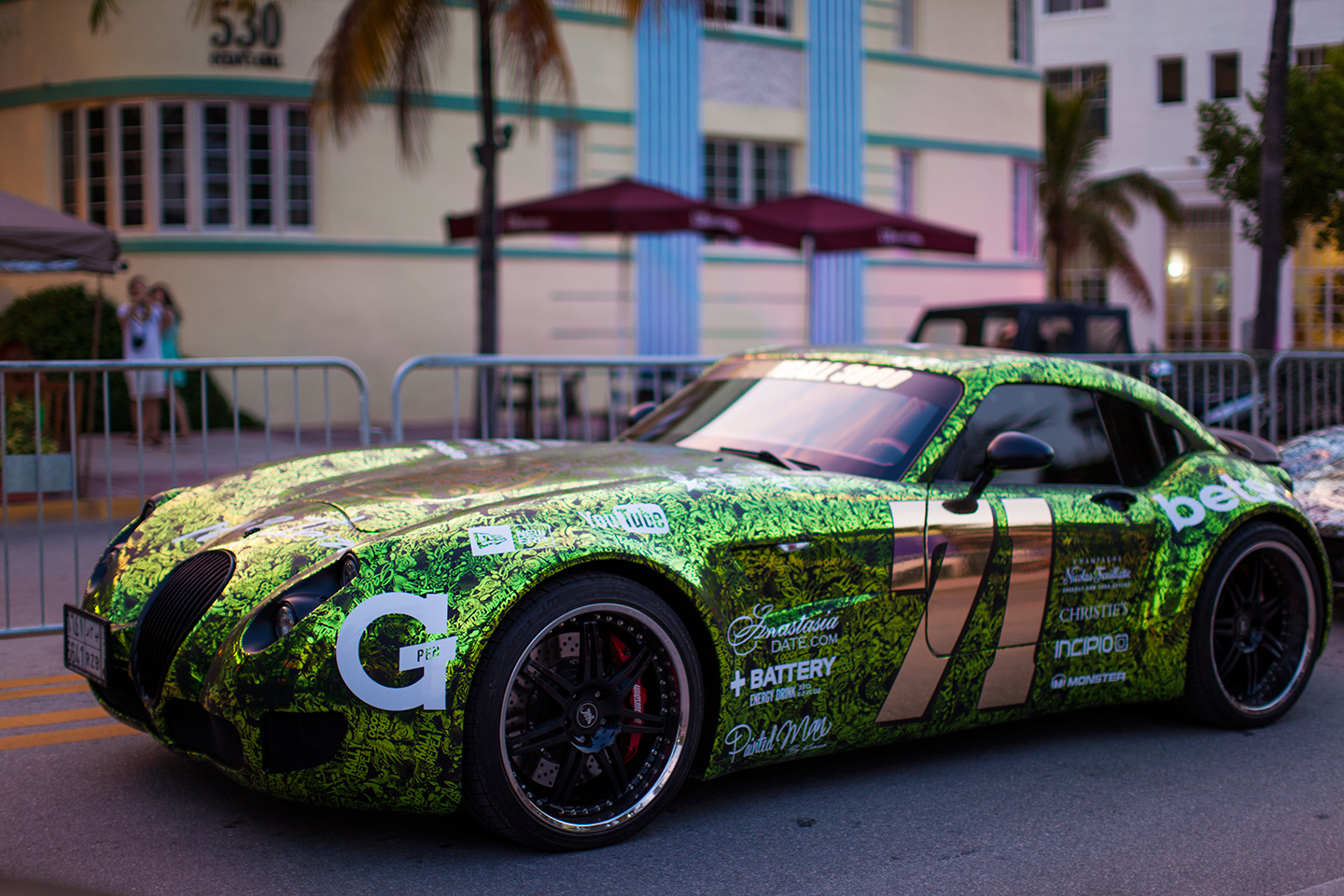 This Wiesmann MF5 was a beaut, a gorgeous roadster to add to a team of beasts.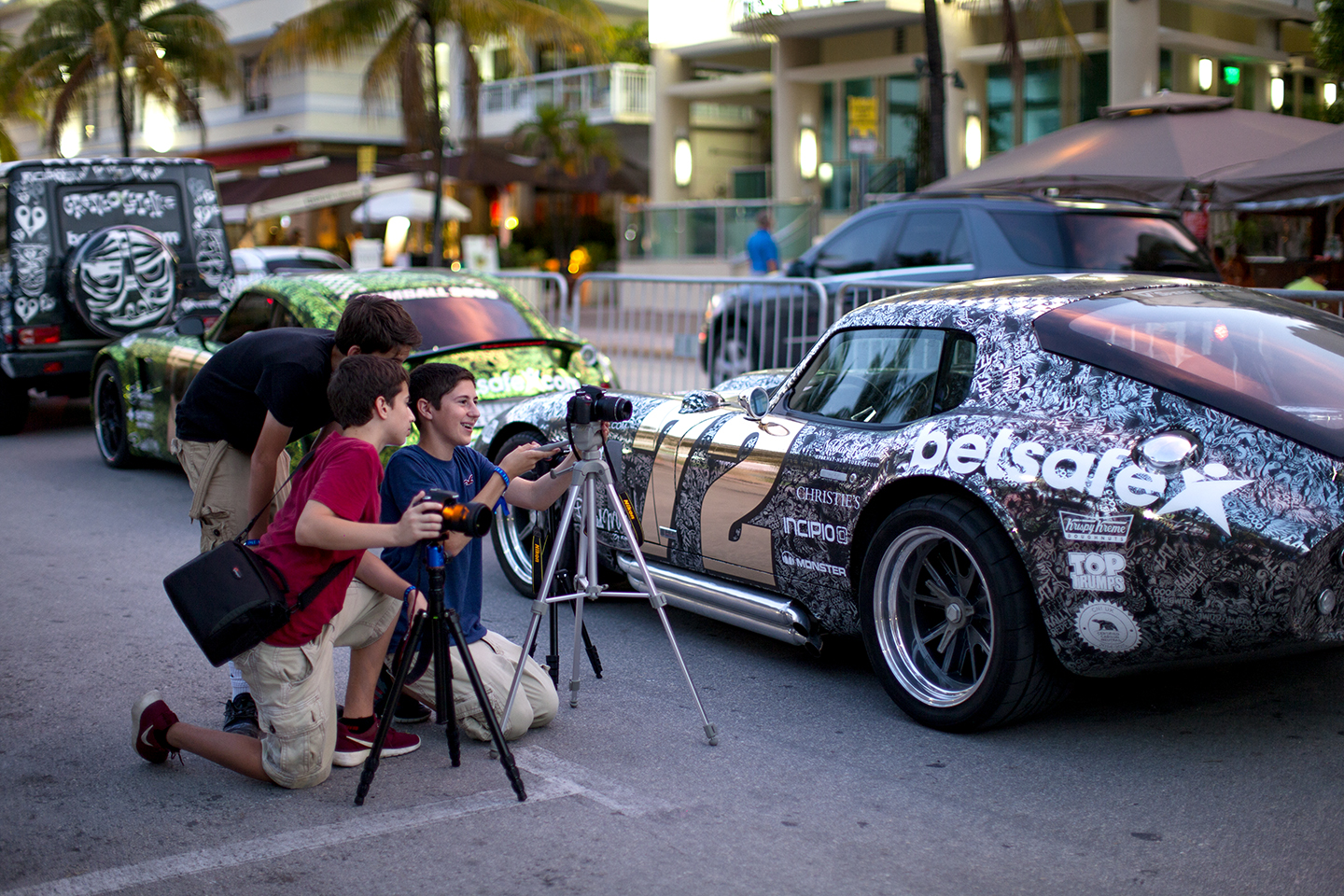 The Porsche kept looking at me like she wanted me to take her for a ride. Who is your owner? Take me to him (or her.)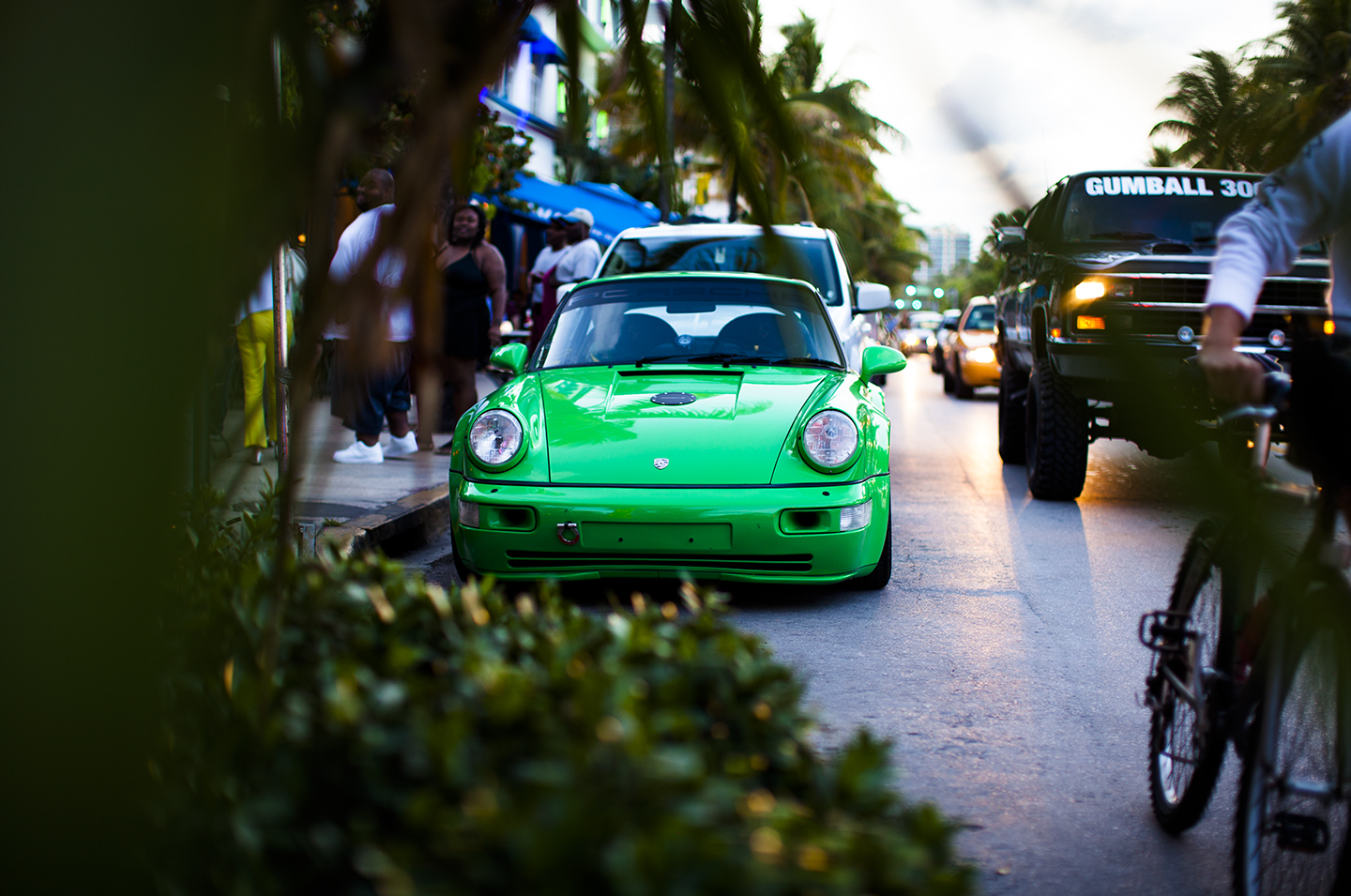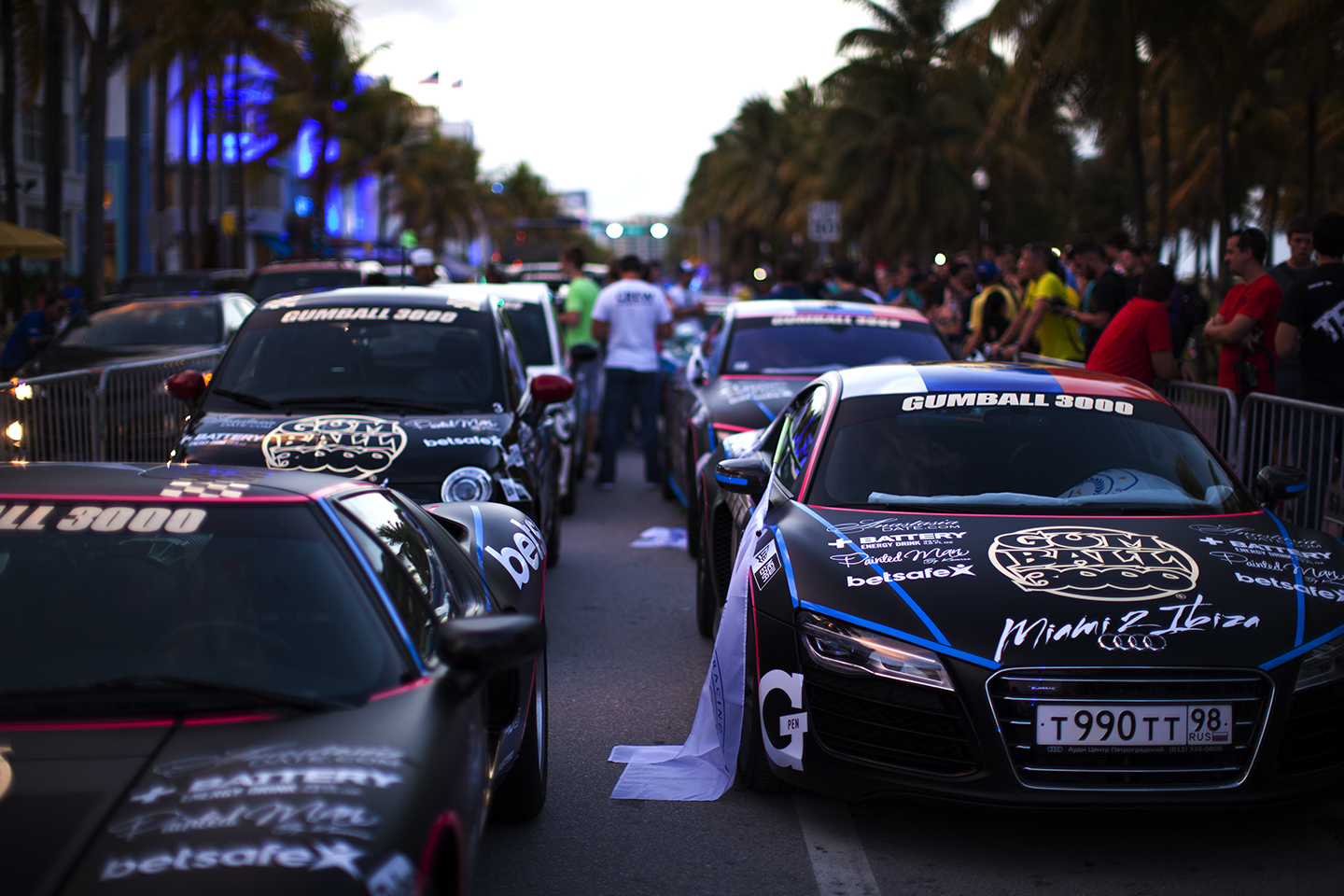 The only American I'll ever love, a Ford GT.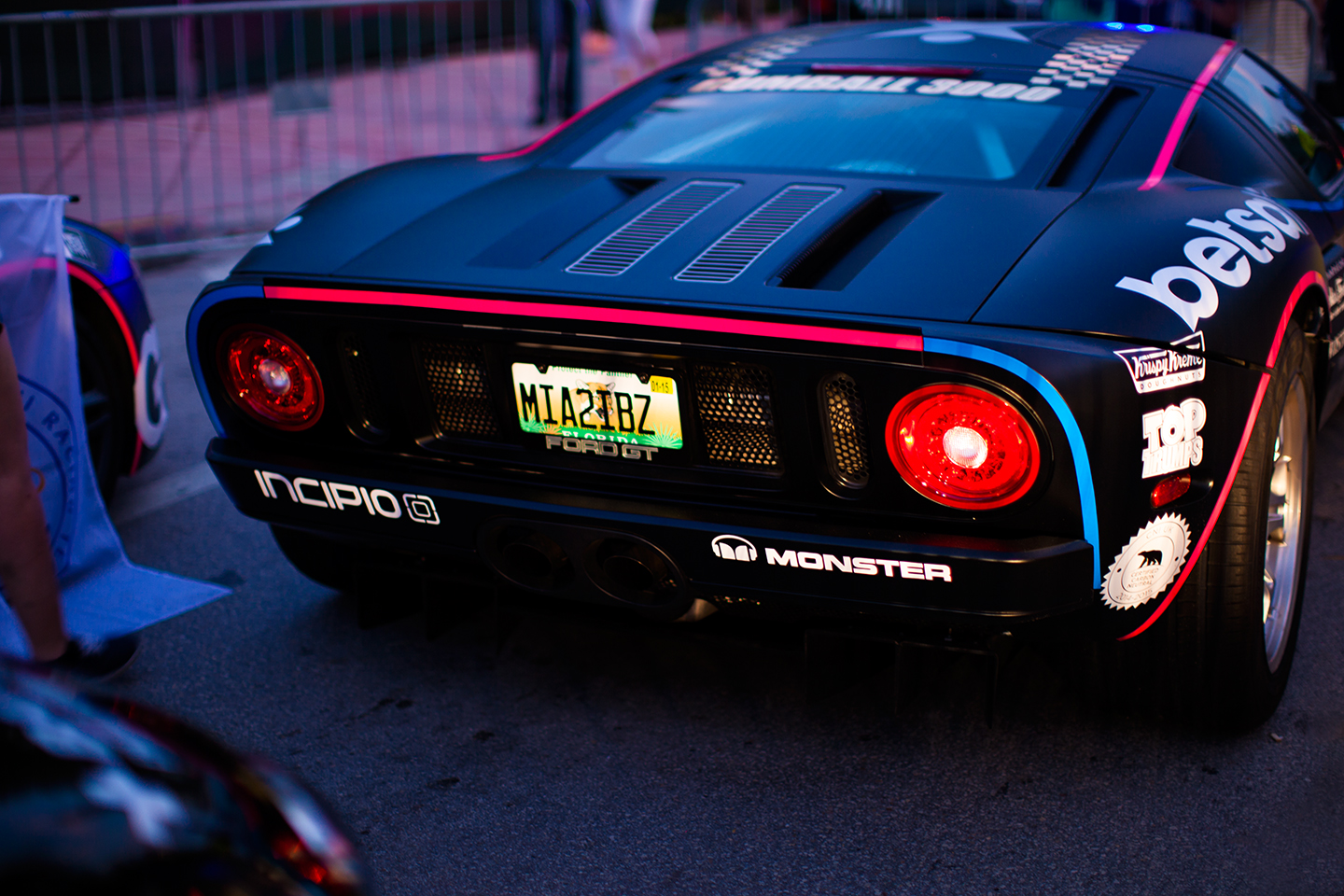 And to end the night, a photo of this badass under the Ocean Drive lights. Perfection.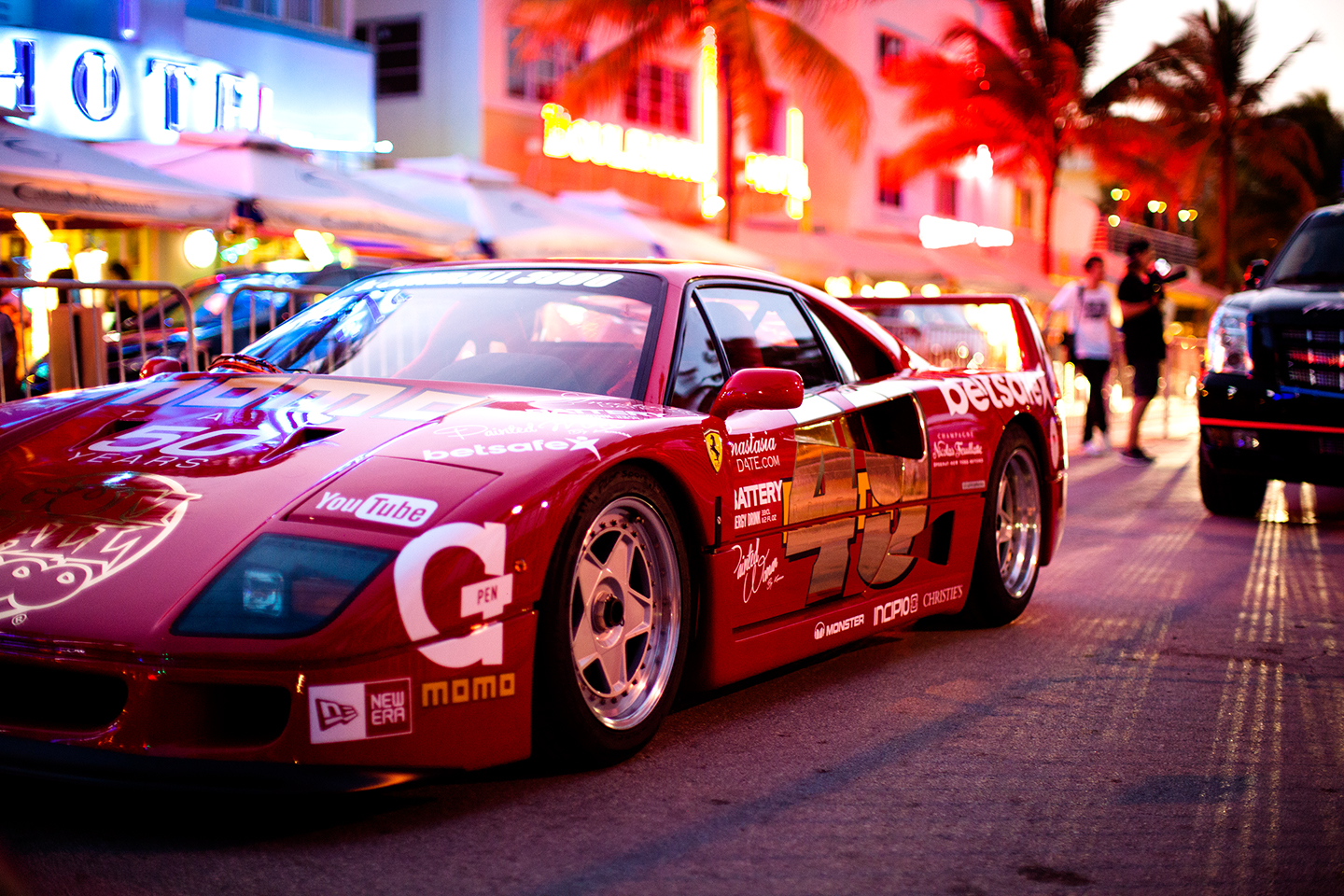 The next morning was the start of the rally. I was pretty tired, but I knew I had to hear those engines start up. It's not often that I actually get to see these cars live in action, so I made my way back to South Beach to meet the drivers and hear the monsters.
Xzibit!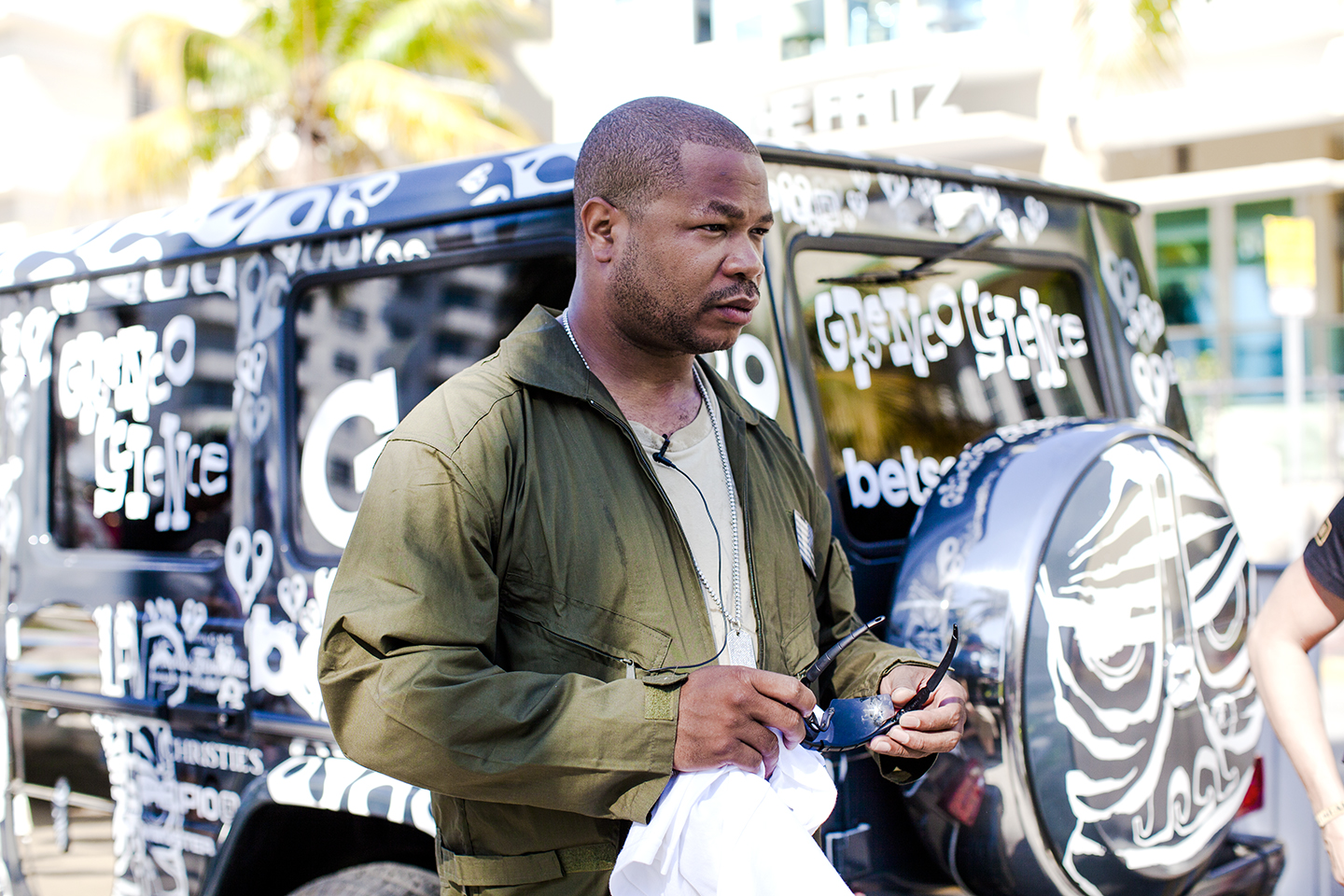 The Wiesmann in daylight.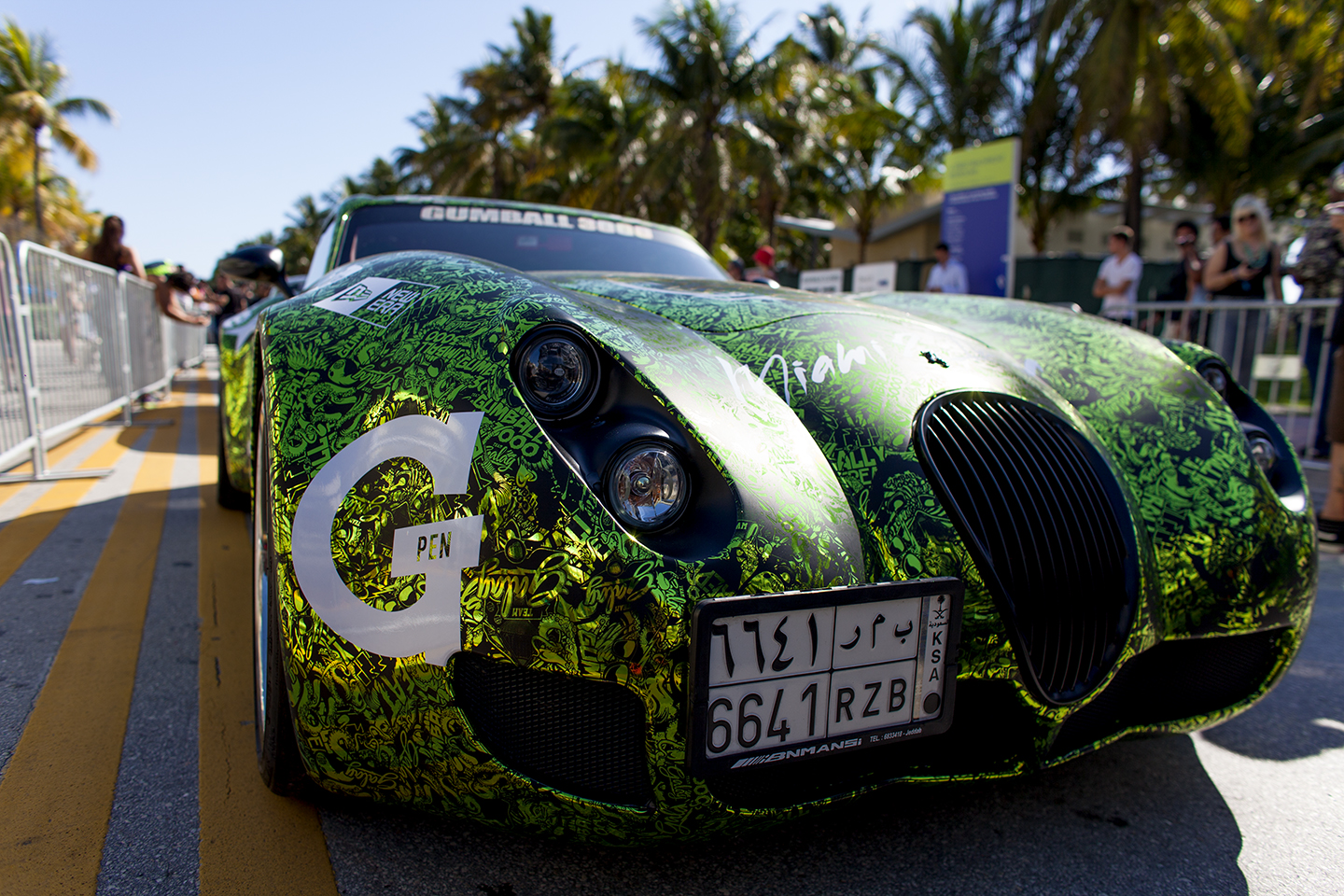 Saw these foolios for a quick minute, Jason Goldwatch and 13th repping for Team 13. Timmy was revving up his official 13th Witness drone, I can't wait to see this footage!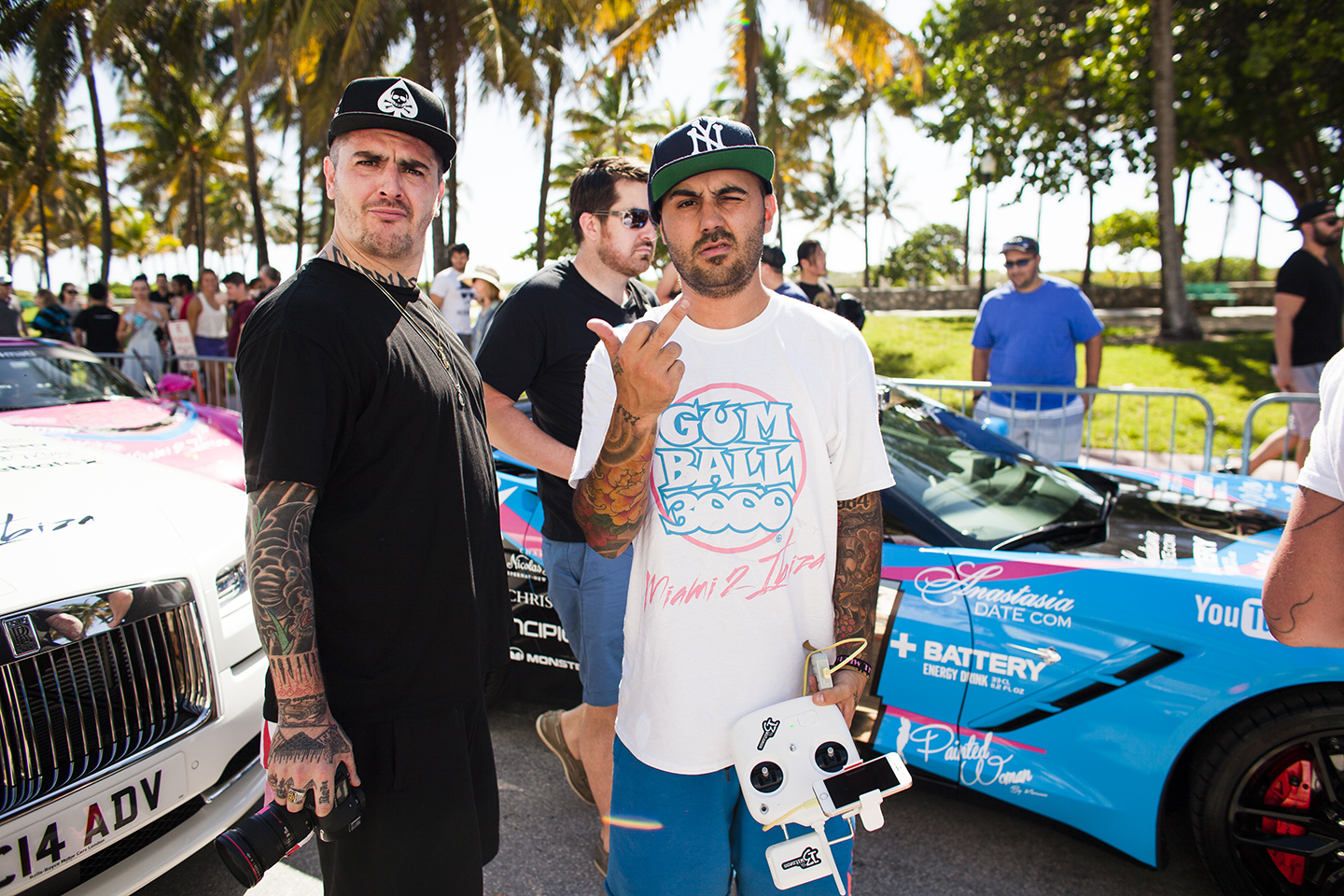 Everybody was rushing to get going.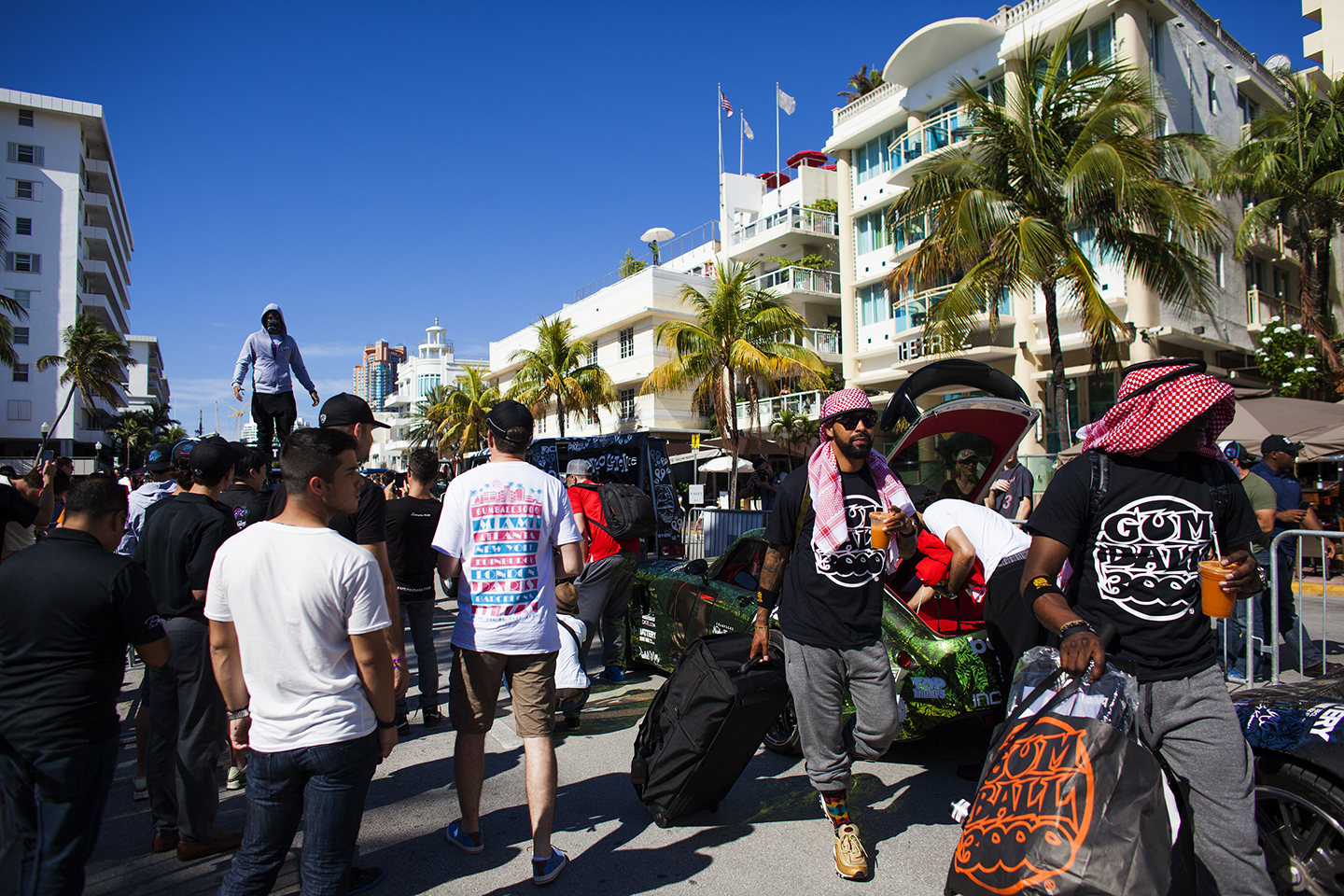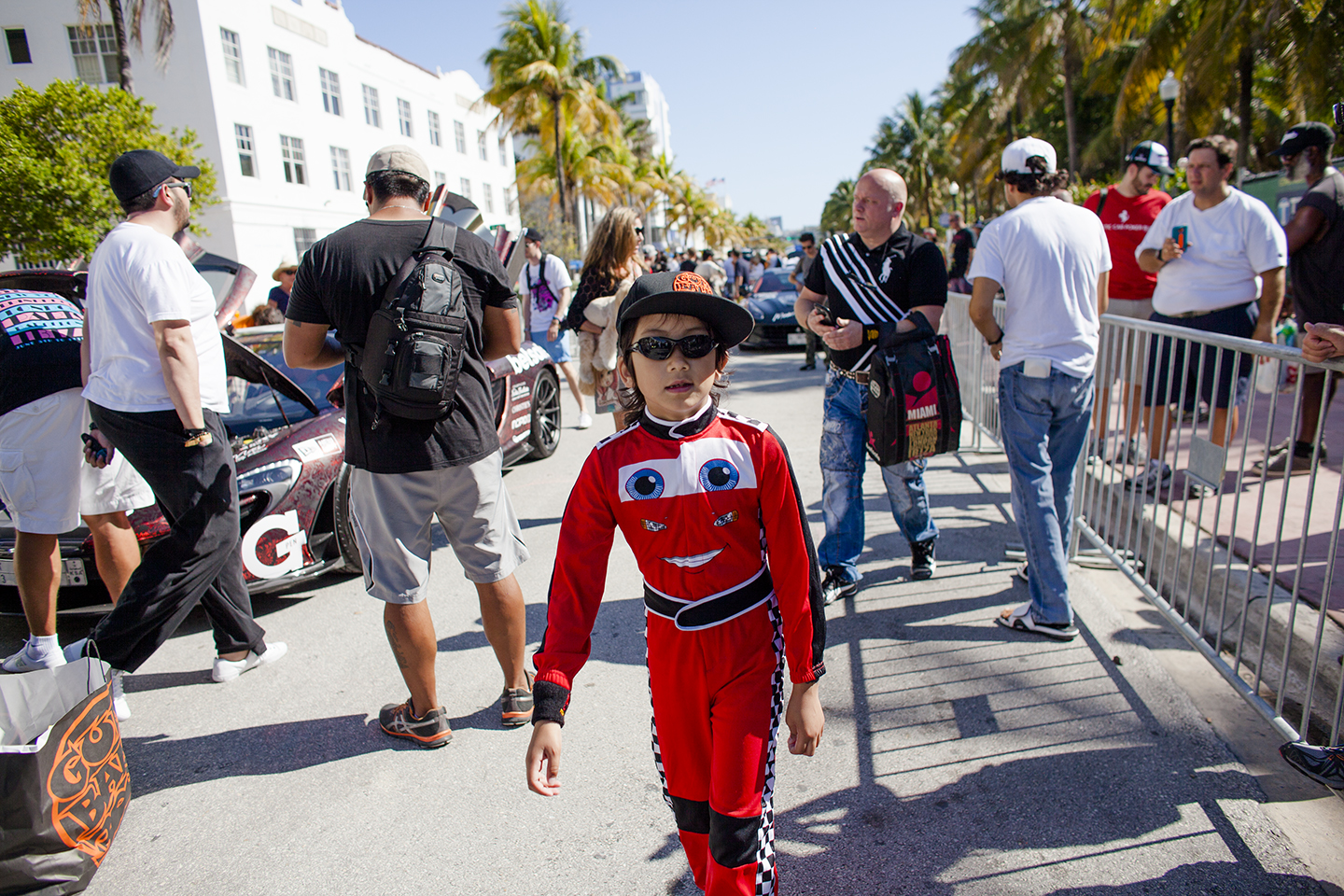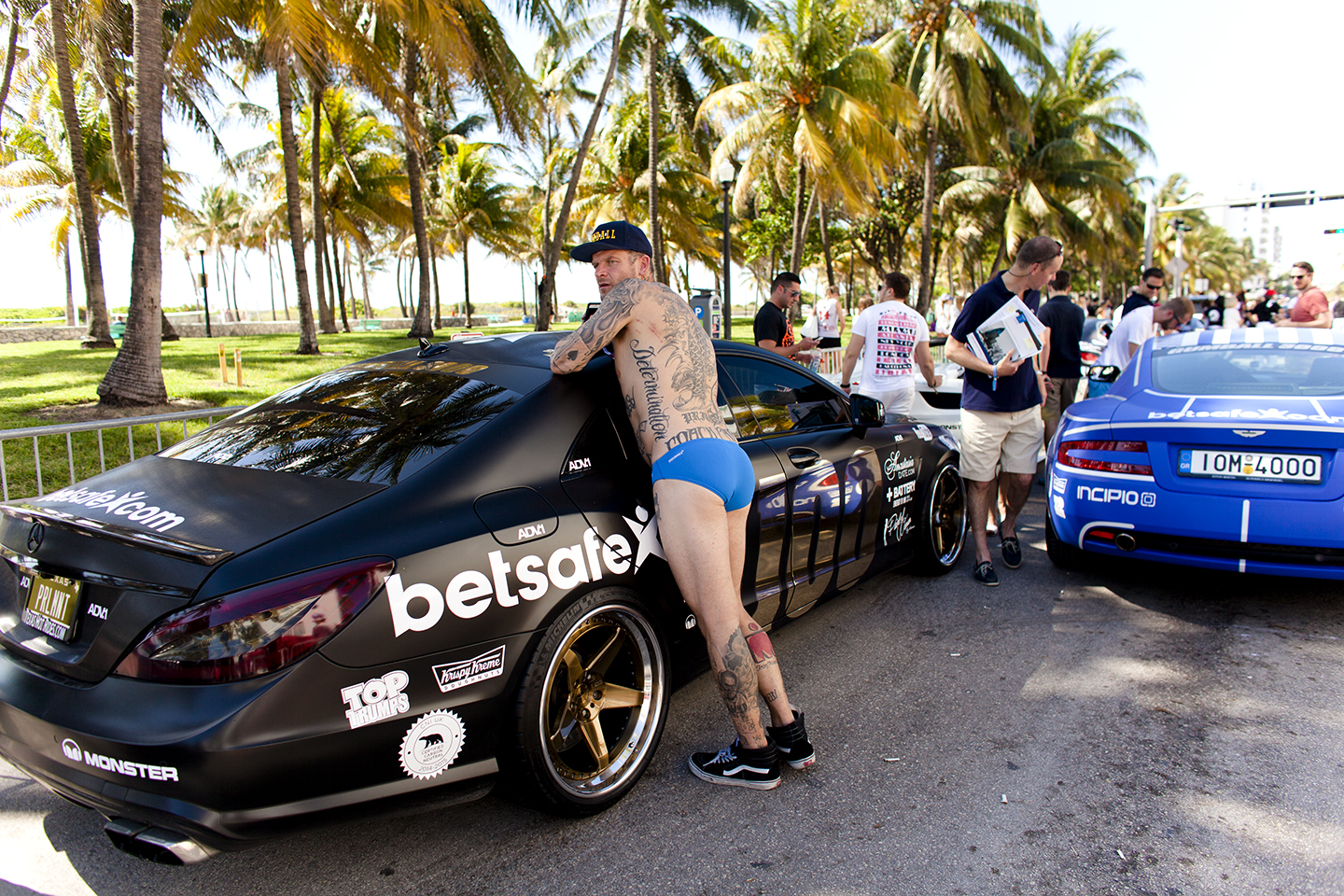 I was so anxious to hear this thing!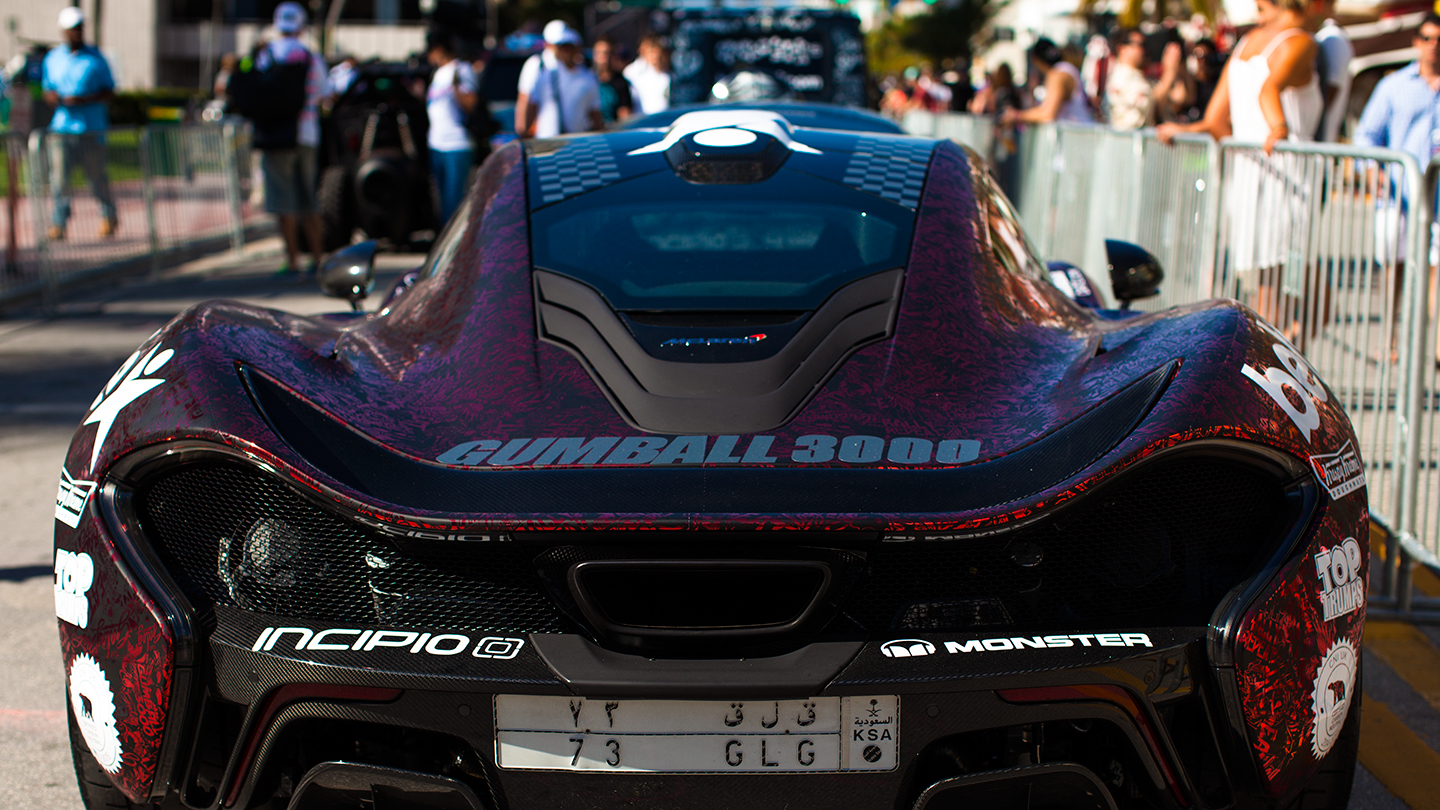 All carbon everythannnggggg.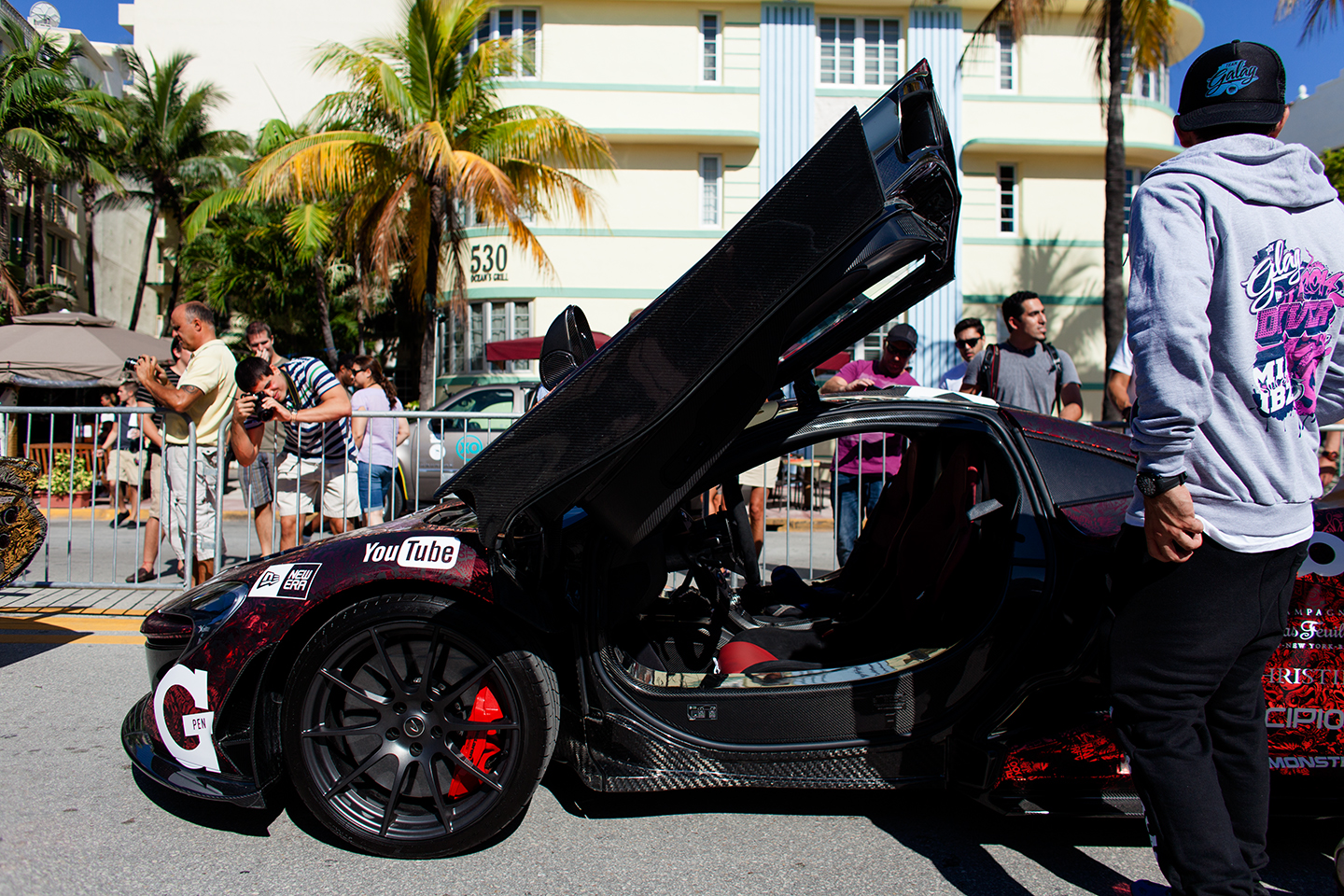 Bun B! He was giving me his serious face so I asked for a smile.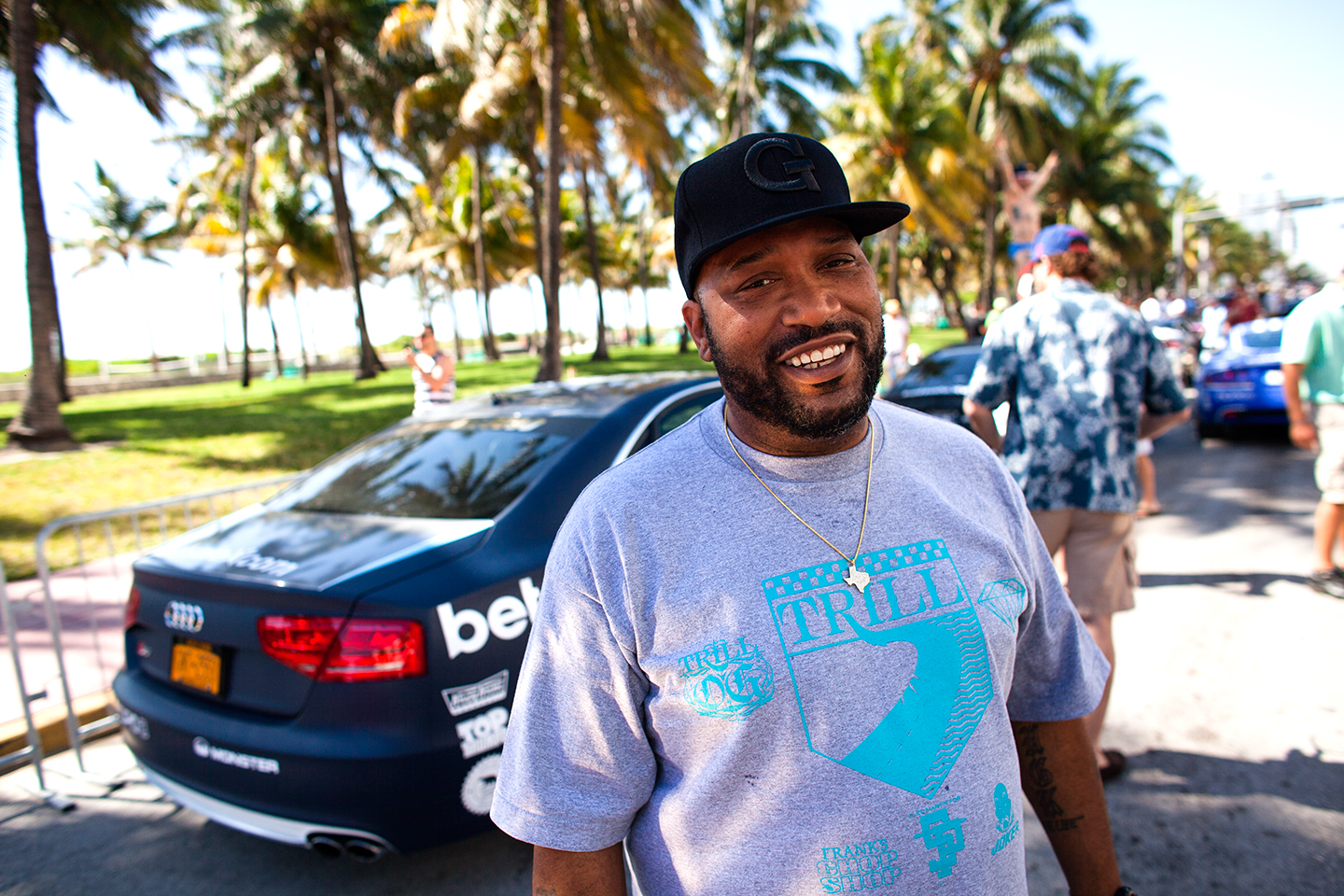 I spent a lot of time talking to the owner of the F40. Super cool dude who has an incredible collection of cars. This is the first rally he has taken the 1989 F40 on, it only has 11k miles!! His co-pilot is Antonio Andretta, an Olympic athlete who is also a car collector.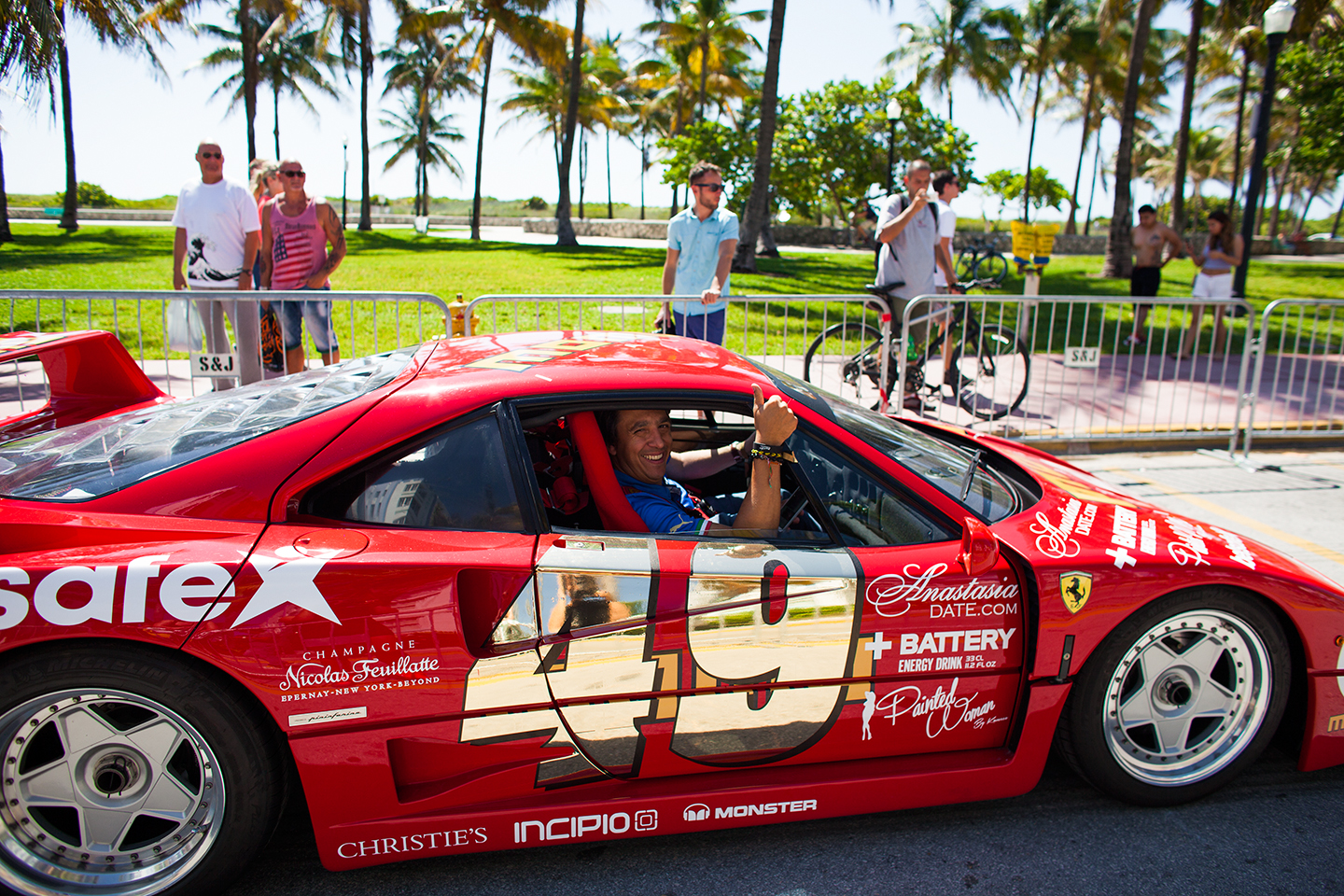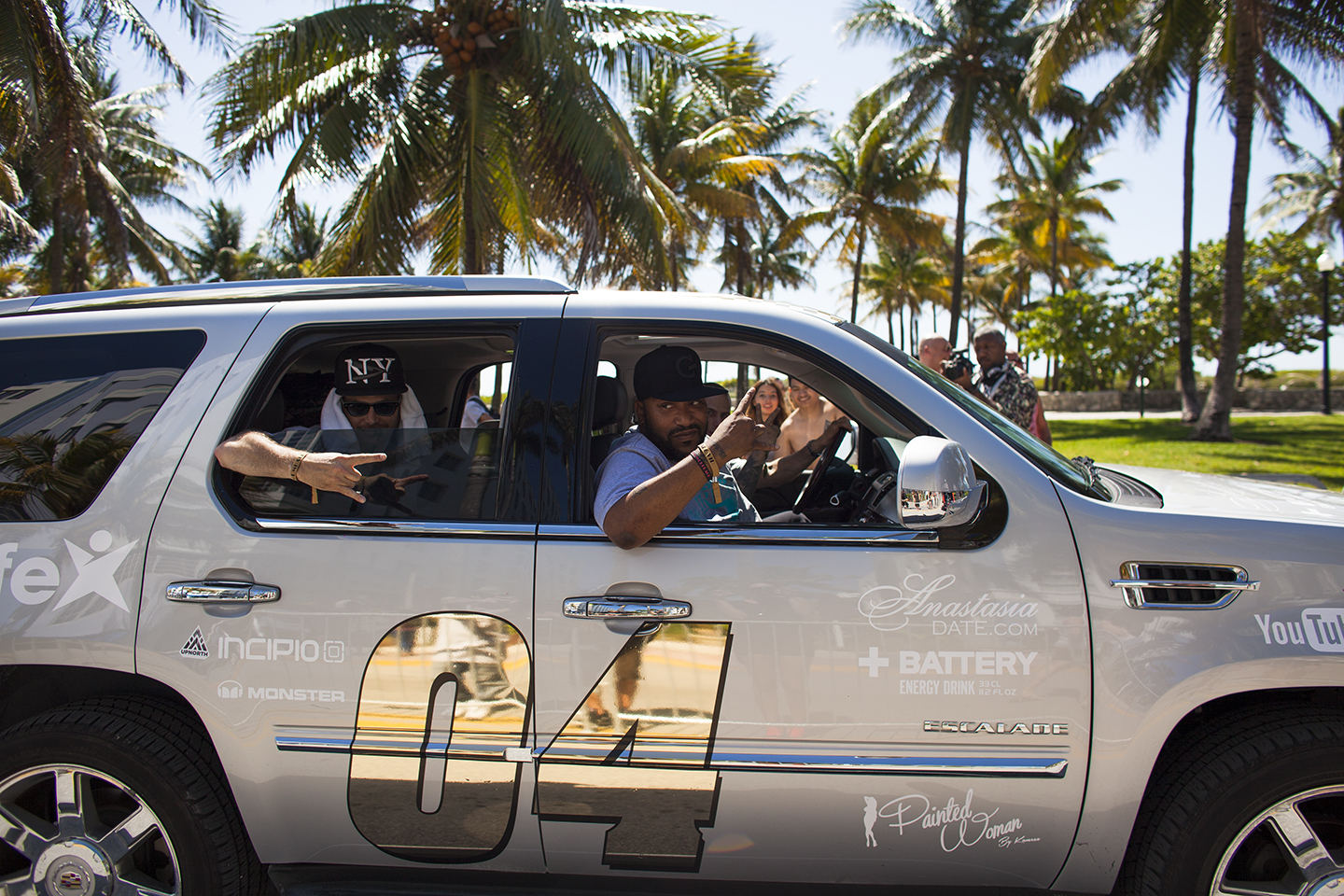 Andddd, they're off!
You can follow the end of The Gumball via hashtag #Gumball3000 —– who knows, maybe you'll see me in it next year!