As most of you know (probably a lot better than myself), June 21st is national Go Skateboarding Day. It's also the longest day of the year, and in The Land of The Midnight Sun that's a big deal. Every year, they section off parts of downtown Anchorage for mine & CLSC Josh's birthday The Solstice Festival. The streets are filled with hot dog carts & food booths, there's obstacle courses for kids and adults, even a petting zoo. On 4th Avenue, between F & G , is where the magic took place though.
Sponsored by the good homies at AK Boardroom & The 49th Supply Co. (more about those two coming soon), the Summer Solstice Skate Jam provided a place for folks to have some fun without having to worry about when they would be kicked out. Team riders from AK Boardroom and The 49th Supply Co. were present, as well as kids who had just started skating.
I'll always be the first to admit, I'm new to skateboarding and skate photography. If there's one thing I took away from the day, it's that you should always have fun with your passion. People who saw me shooting would probably tell you I looked as happy as some of the homies out there riding. Hopefully your solstice was a good one too, after the jump there's a few images from the day. Hope y'all enjoy 'em.
Ceejay in his new shop tee, designed by the homie Justin Parsons. You'll see him soon on here too.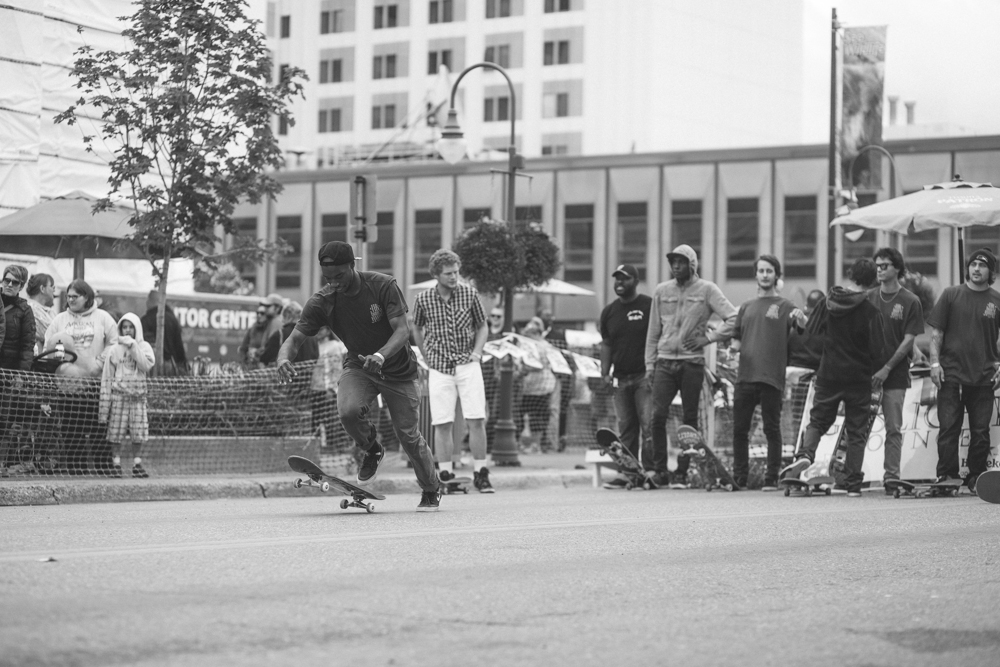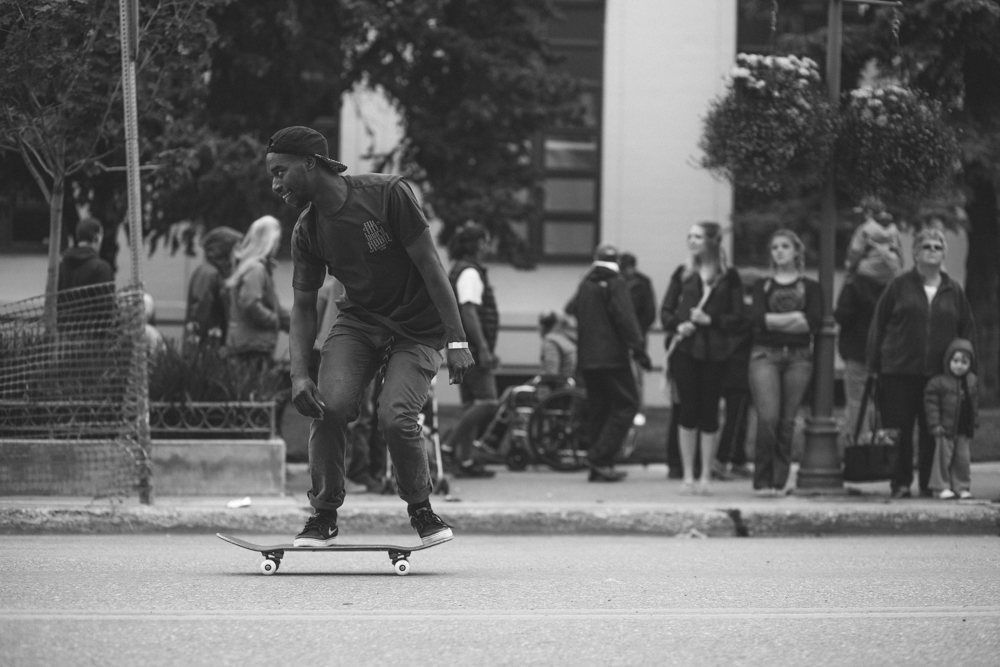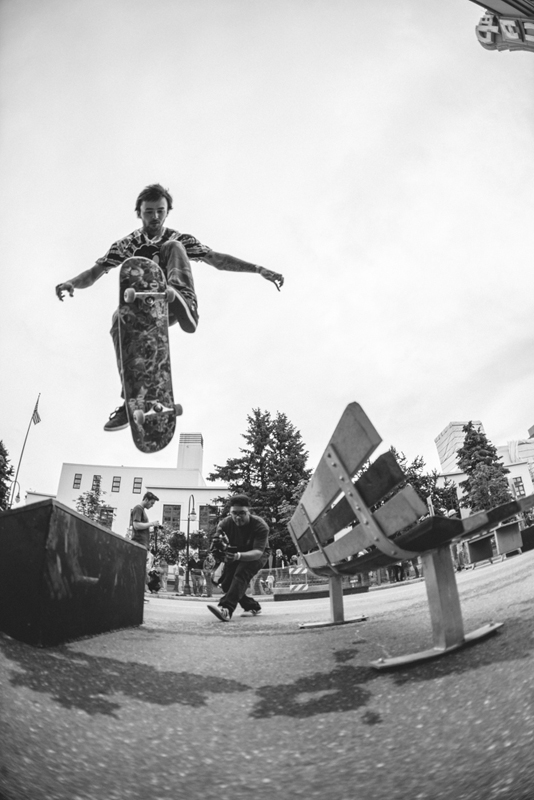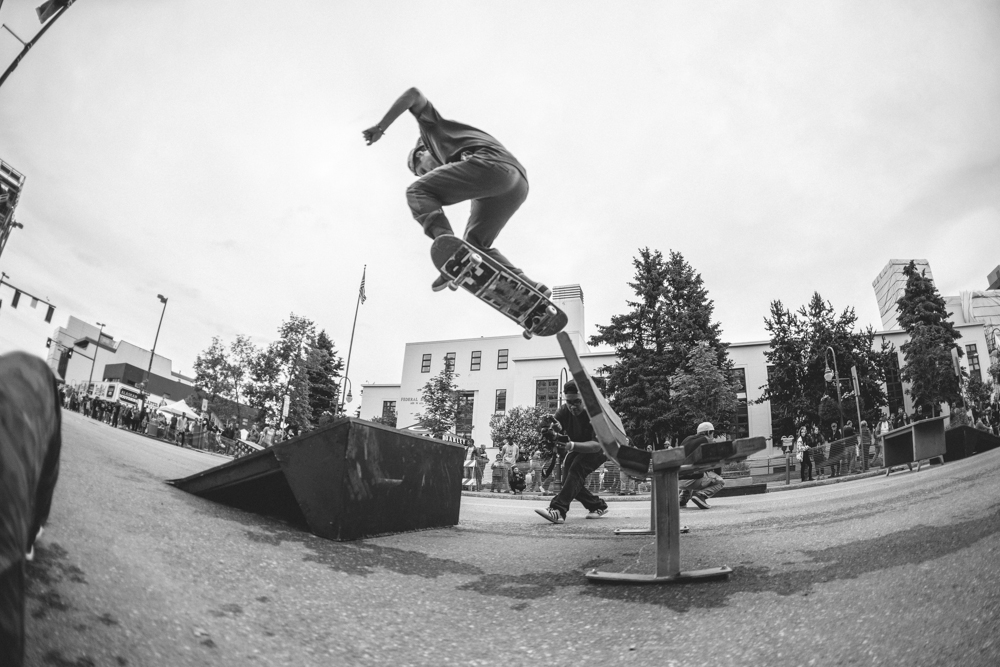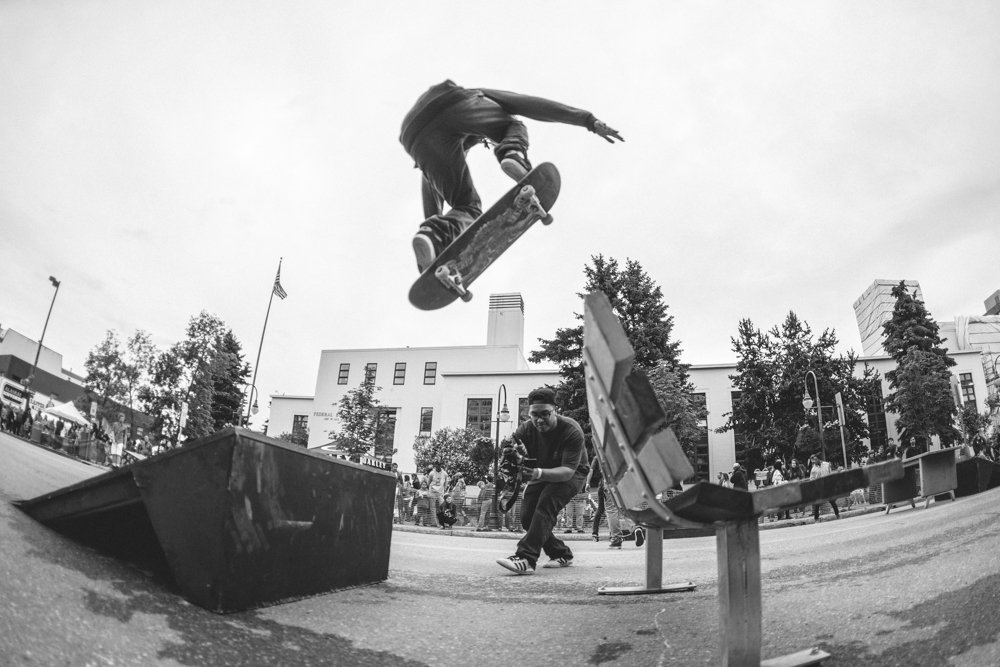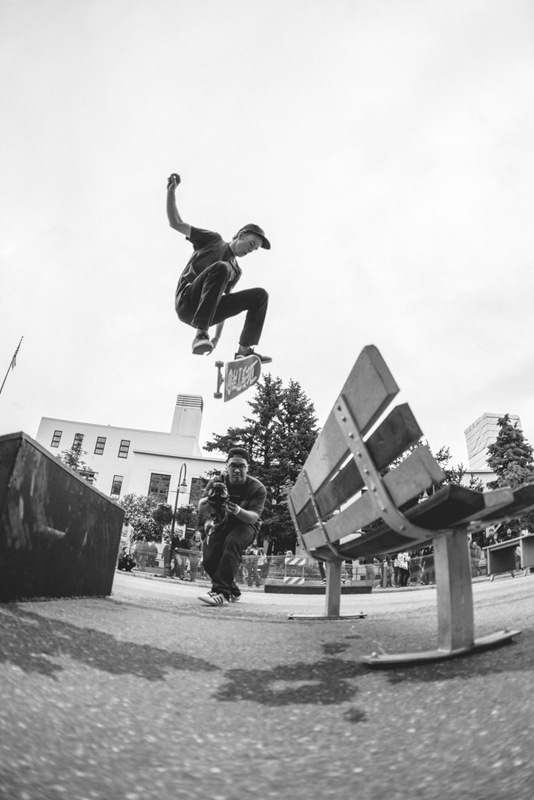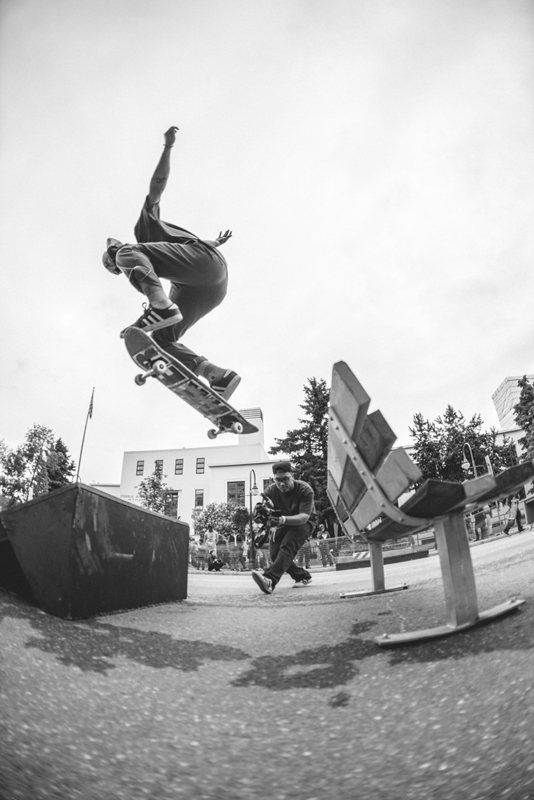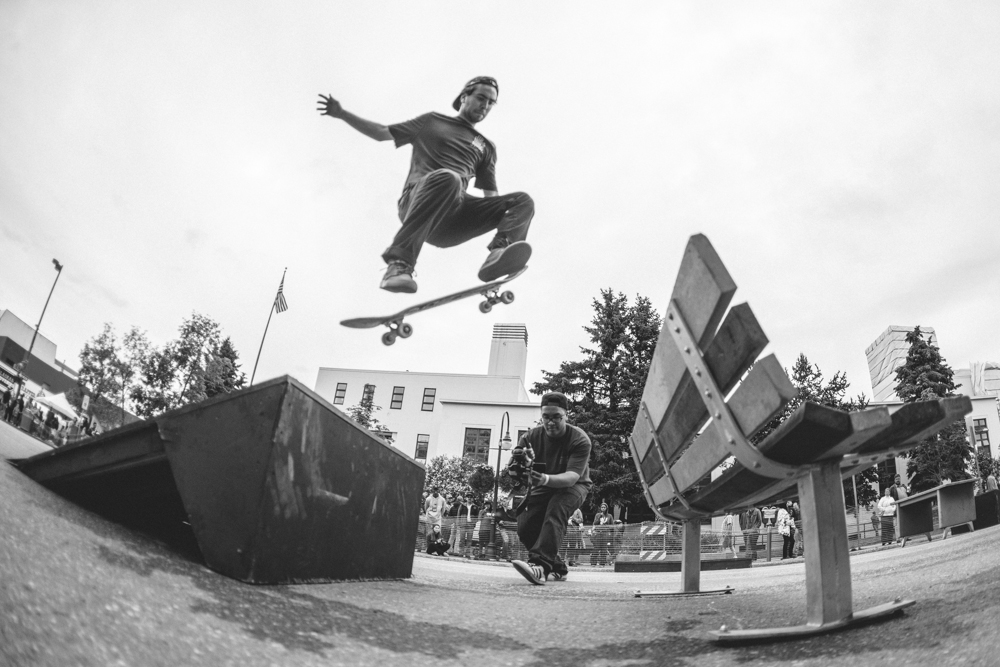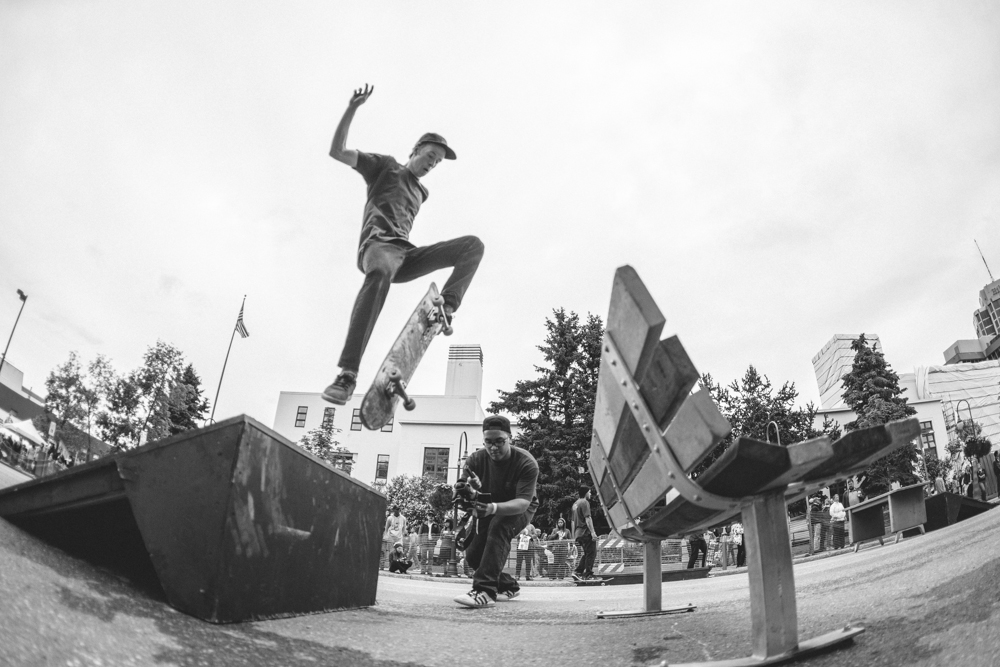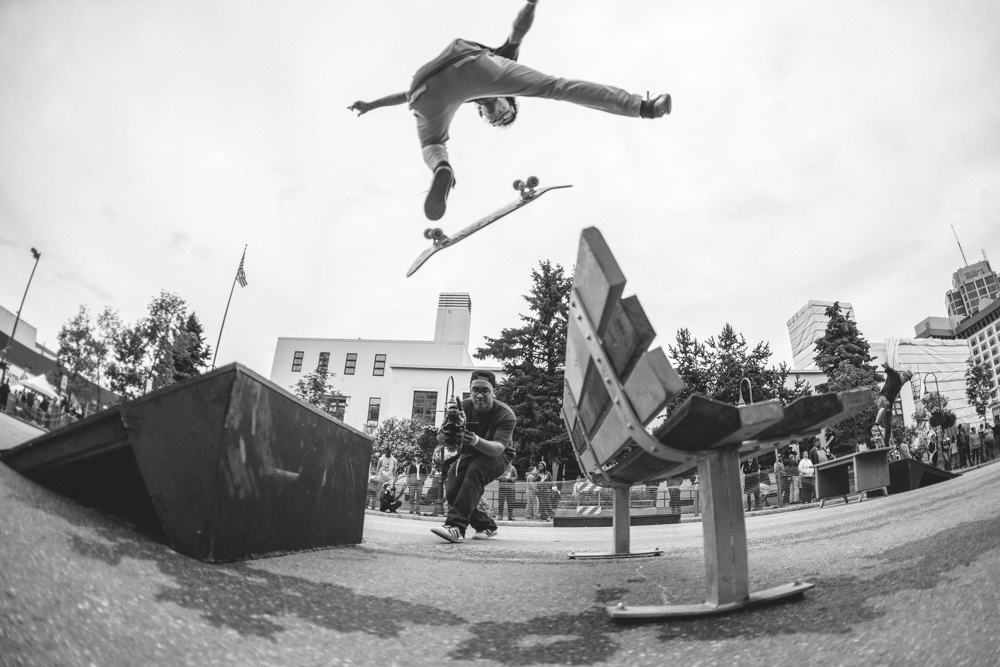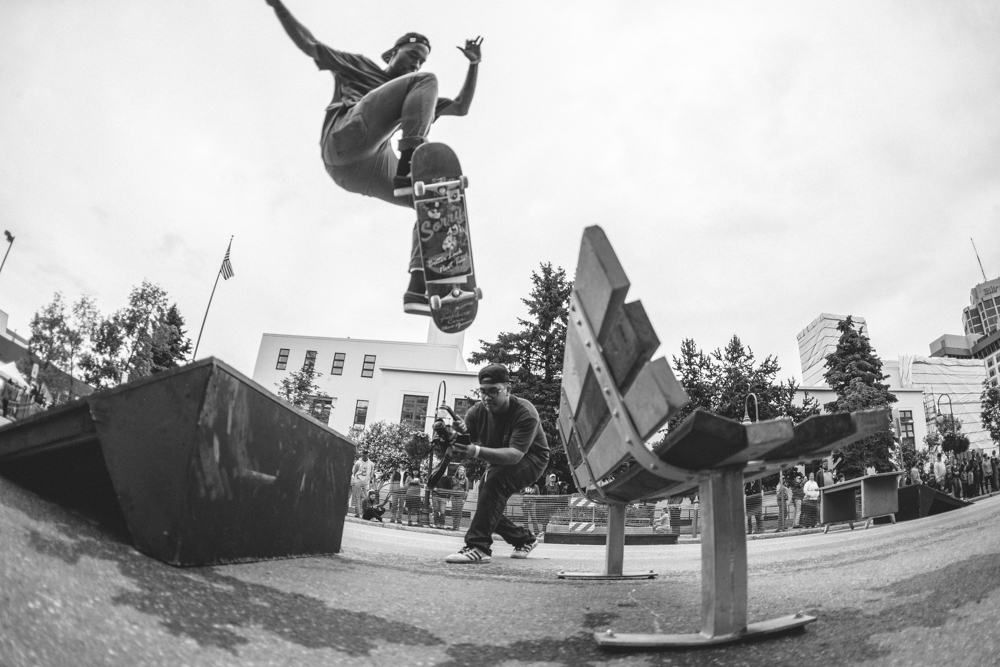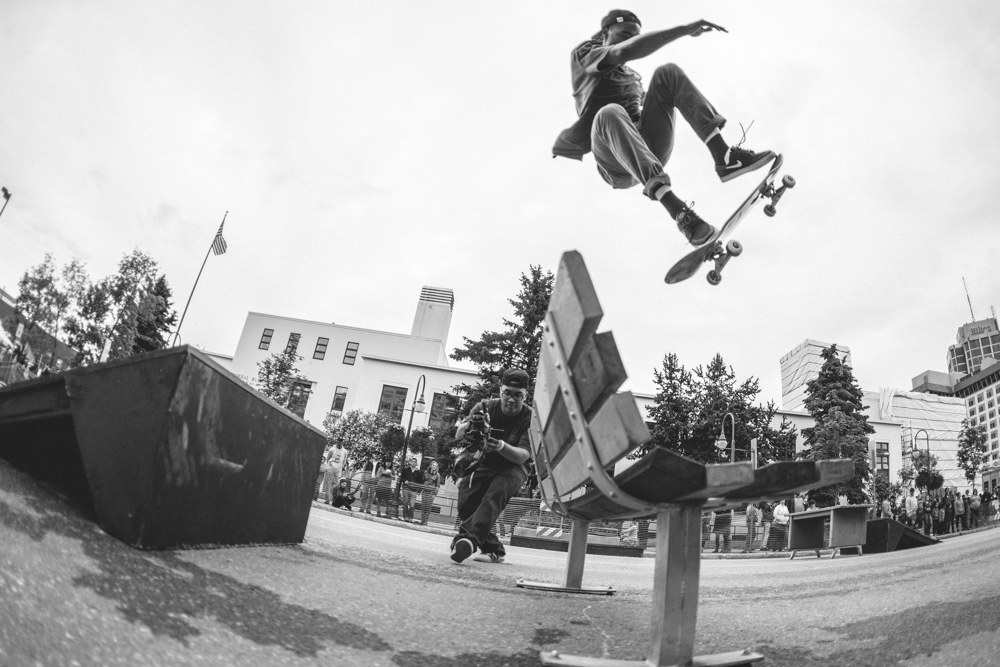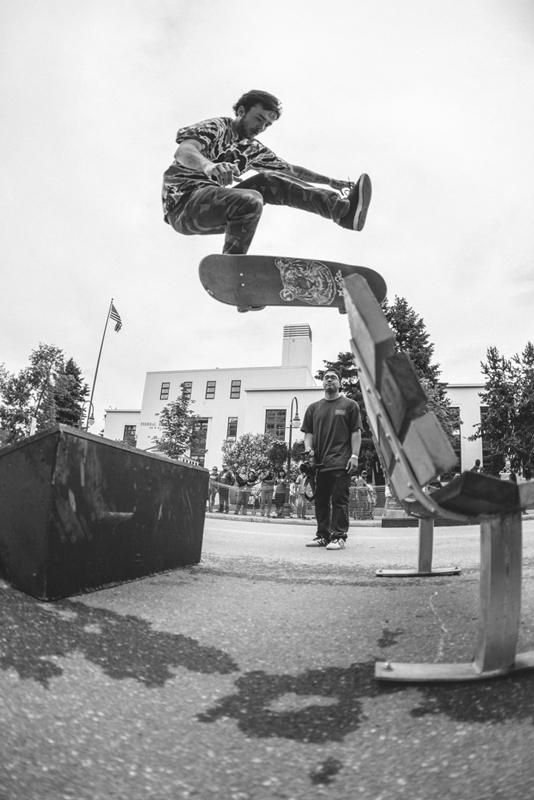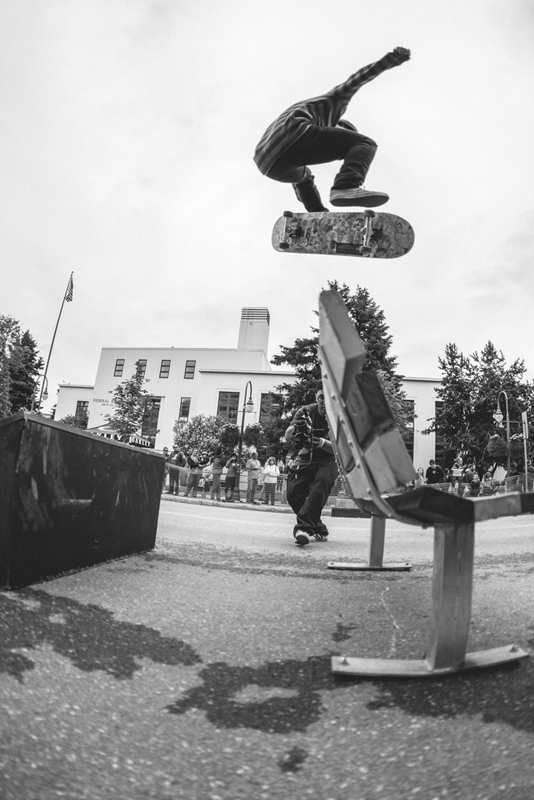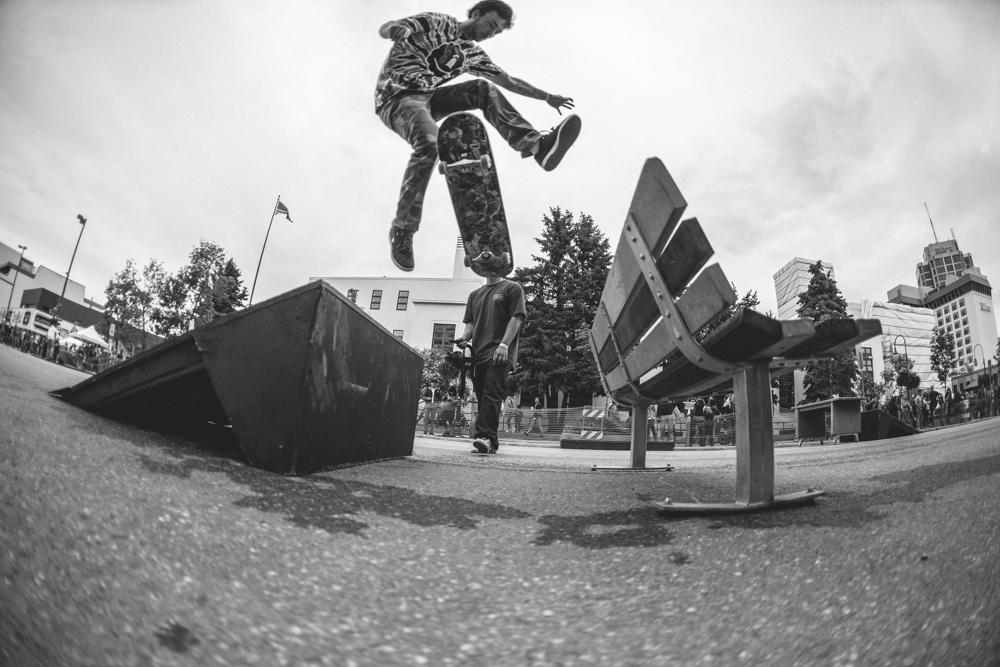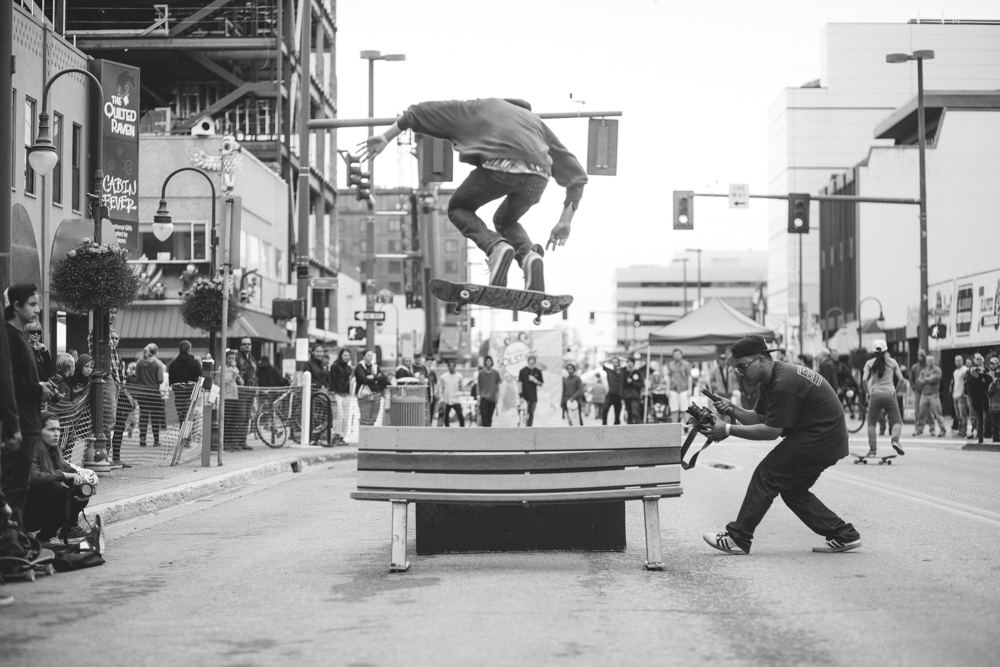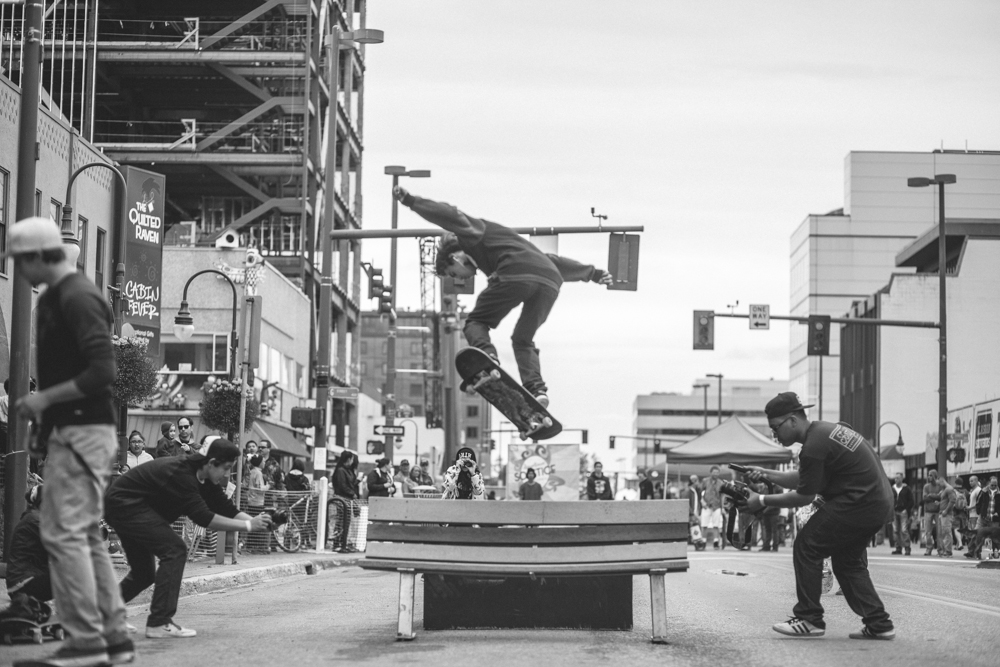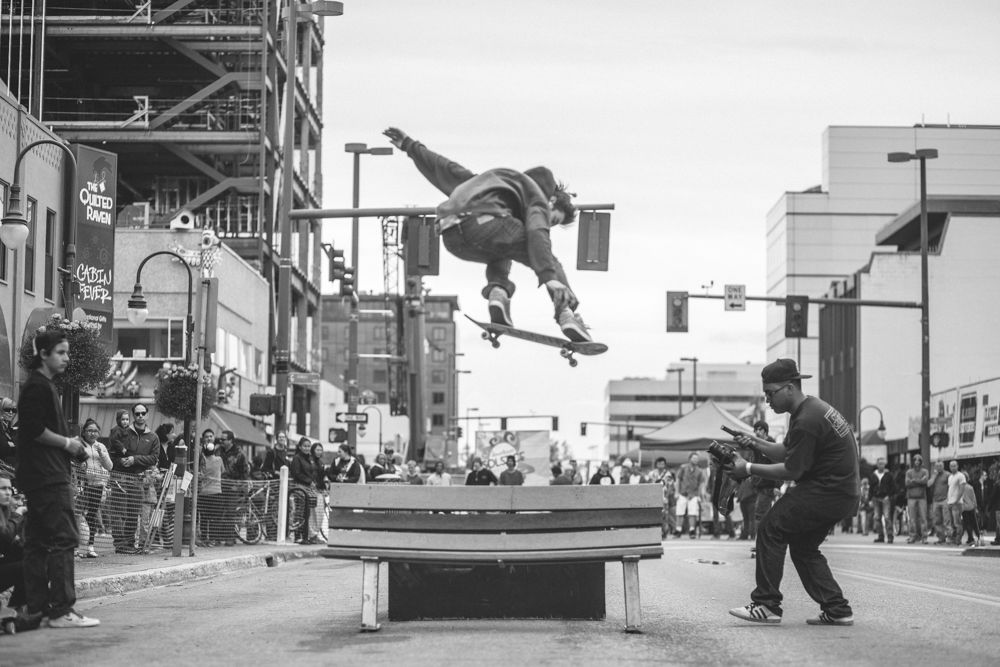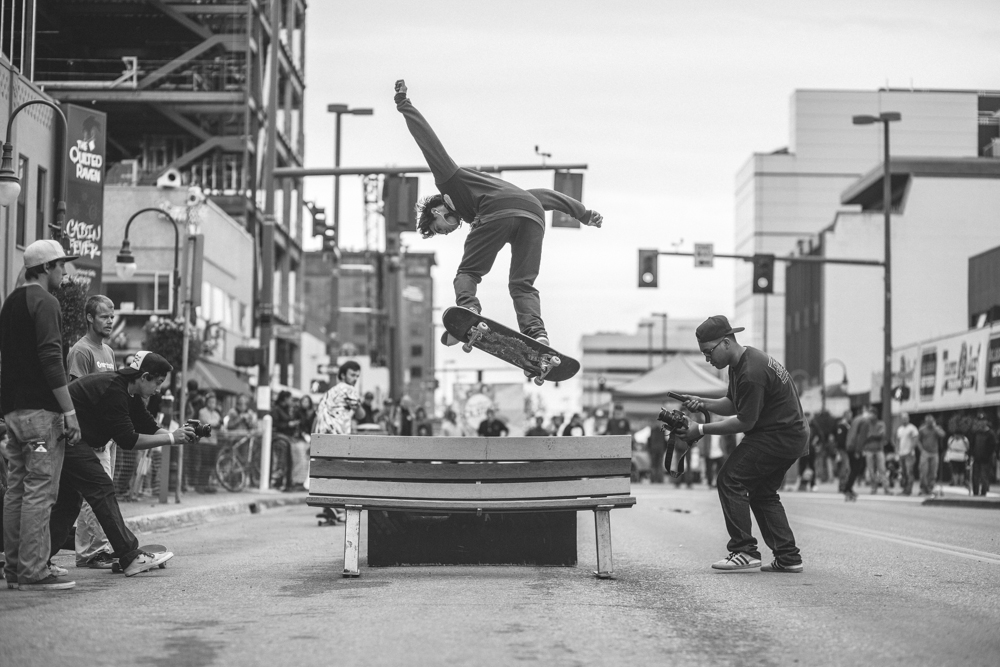 Shoutout to this kid who almost took multiple decks (DECKS) to the face for the shot he wanted. You the real MVP.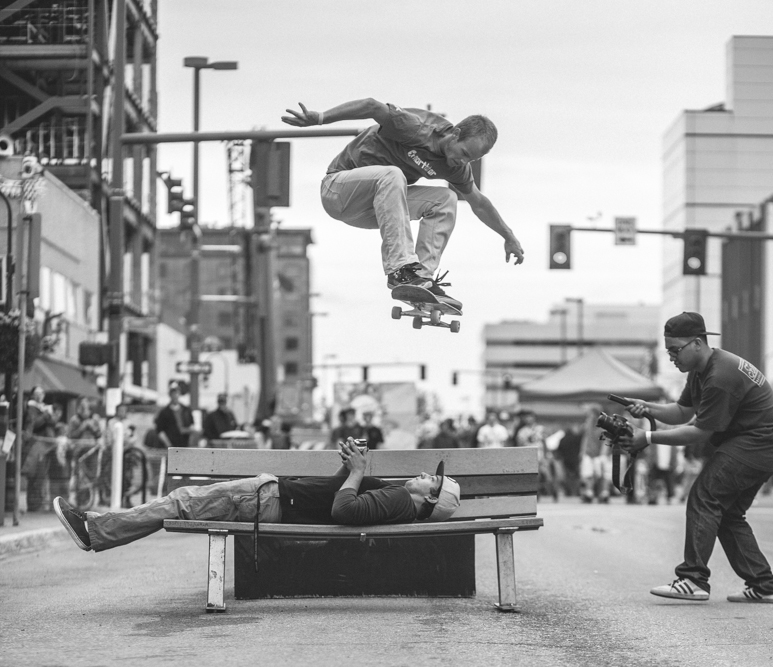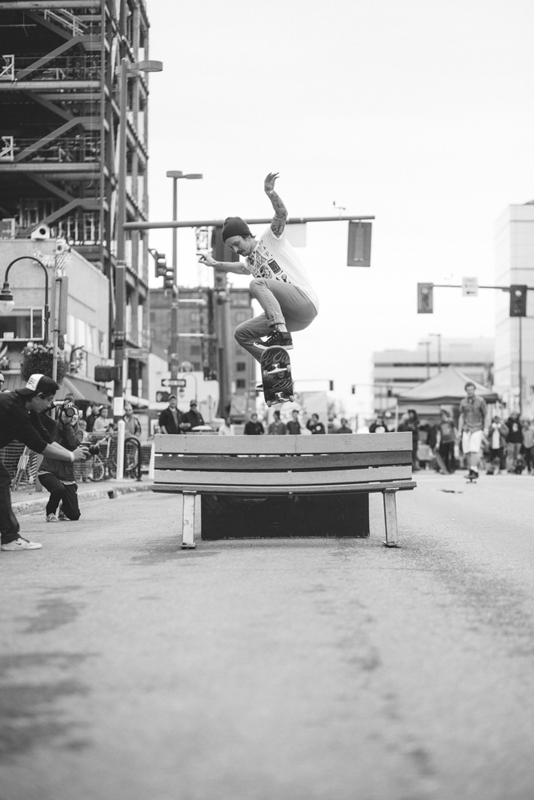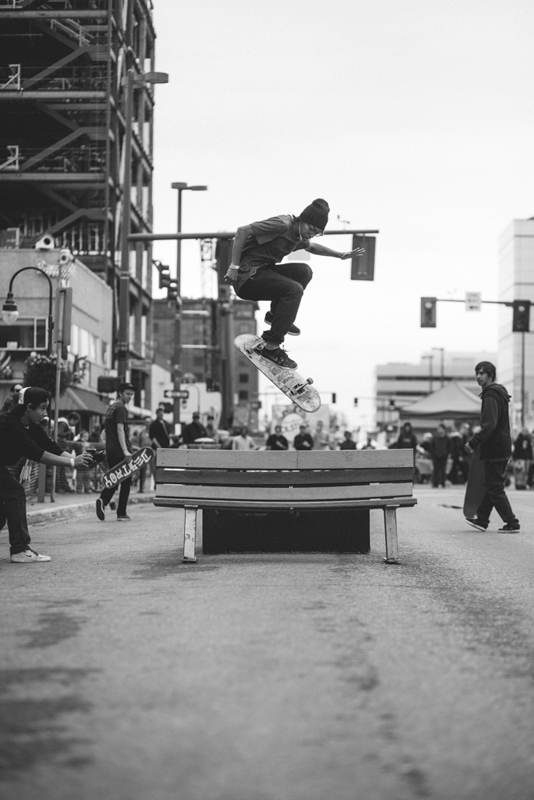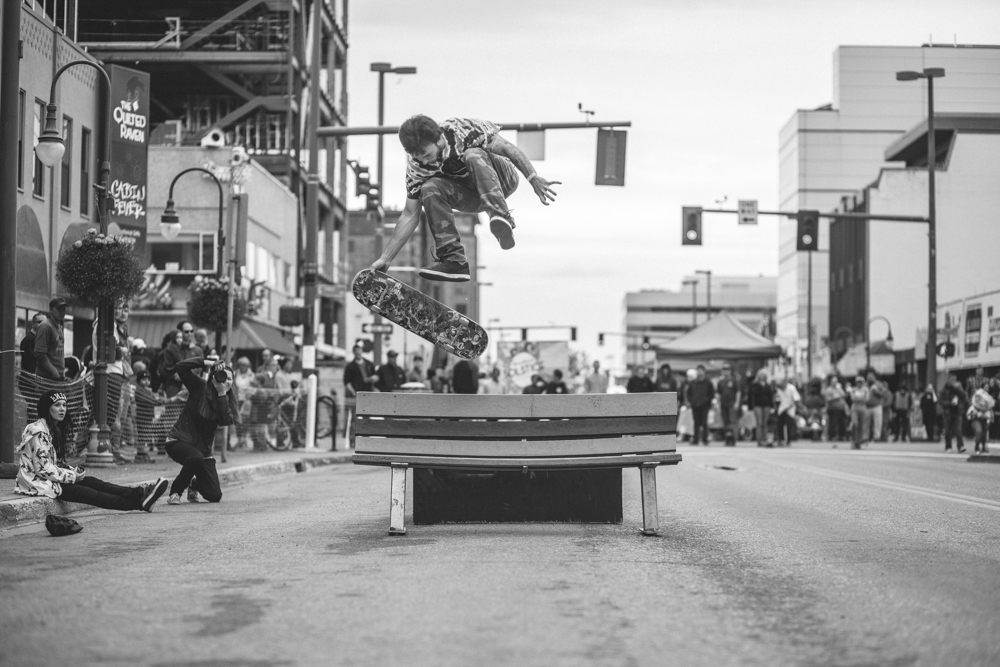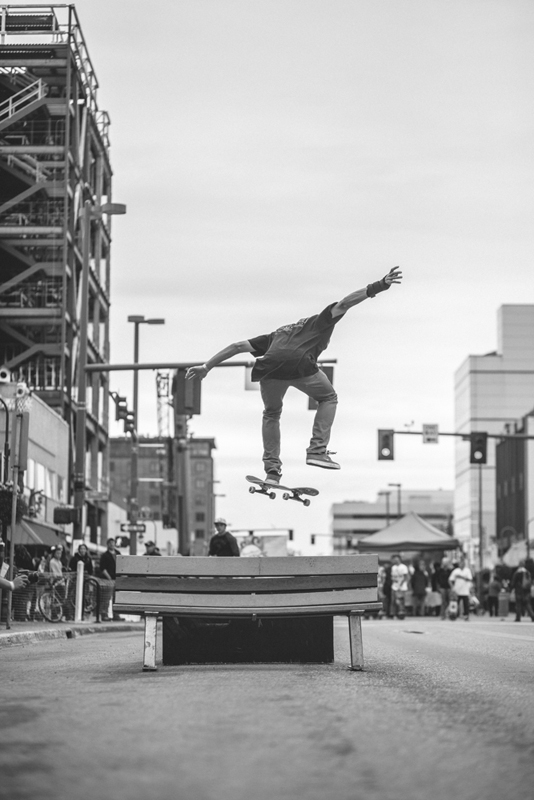 Gold Daddy stuntin' on em. S/O to The 49th Supply Co.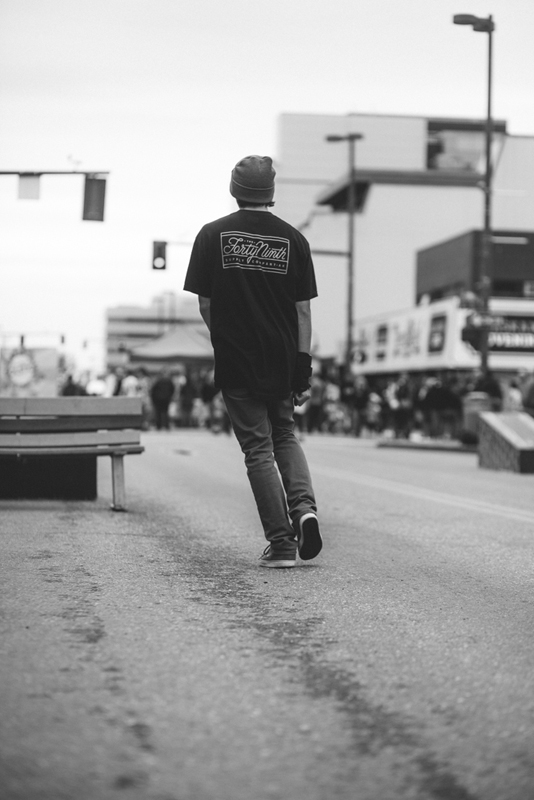 Oh shit, oh shit…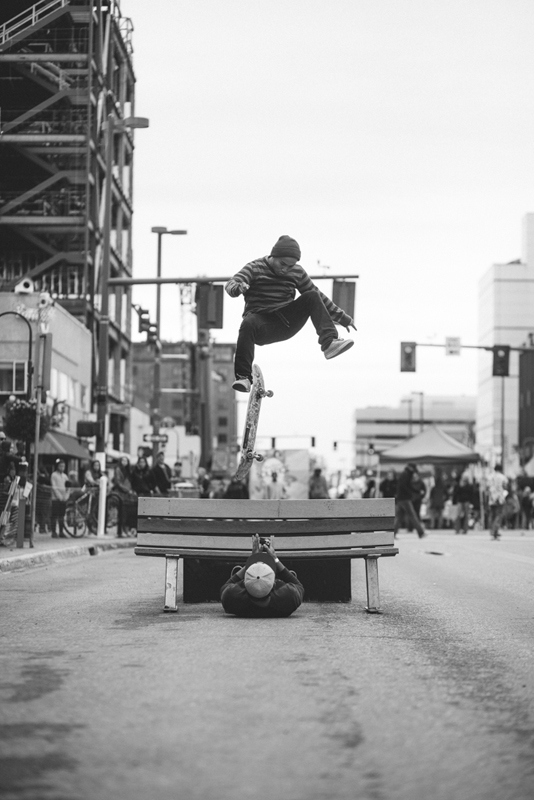 OH SHIT.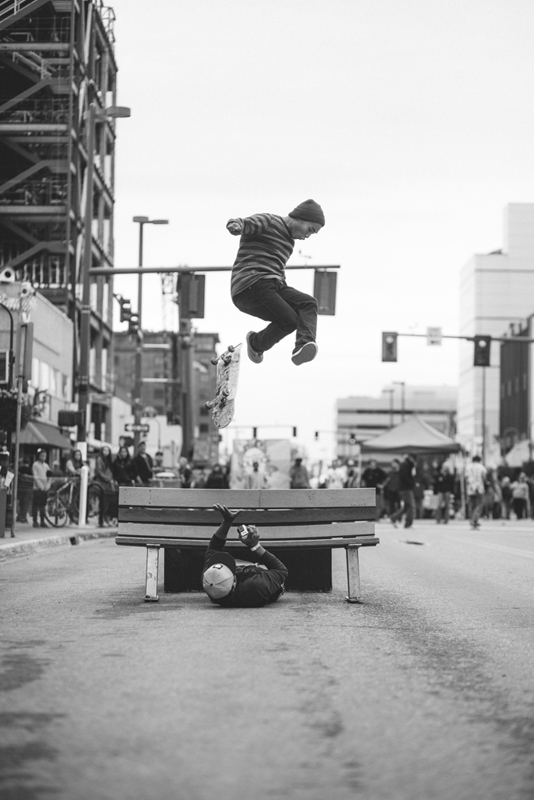 Good way to spend a birthday,
Until next time, y'all.