"It Girls" are a dime a dozen these days. Throw a rock and you'll hit one (and probably scratch her It Bag or It Shoes or whatever It is these days that every girl worthy of 50k plus Instagram followers has on deck). There are lots and lots of It Girls, and then there is Steak, born Rachael Finley, and known to the government as Rachael Anderson, after she married her longtime love, actor Blake Anderson. Is Steak an It Girl married to a Famous Guy? Sort of, but that's an oversimplification that totally misses the point of the buoyant, brash, Internet-beloved beauty (who also happens to be my neighbor). As far as I know, Steak isn't much for the latest covetable designer bag or shoes (although I can't say I have secretly poked around her closet or anything, I will add this to my to-do list), but she IS an entrepreneur (together with Blake she runs the popular clothing company Teenage, and is about to launch a women's cut and sew line called Hot Lava), and a mother (to daughter Mars), and a cancer survivor. She is outspoken and funny and smart, and the reason teen girls follow her word to the letter (via her popular blog SteakTooth) isn't because she has the perfect wardrobe (although she certainly has a unique sense of style); it's because they can relate to her: a girl from Florida who wasn't afraid to try for bigger things.
She is an It Girl, but if you hit her with that rock, you sure as hell better duck. Here's my interview with the woman they call Steak.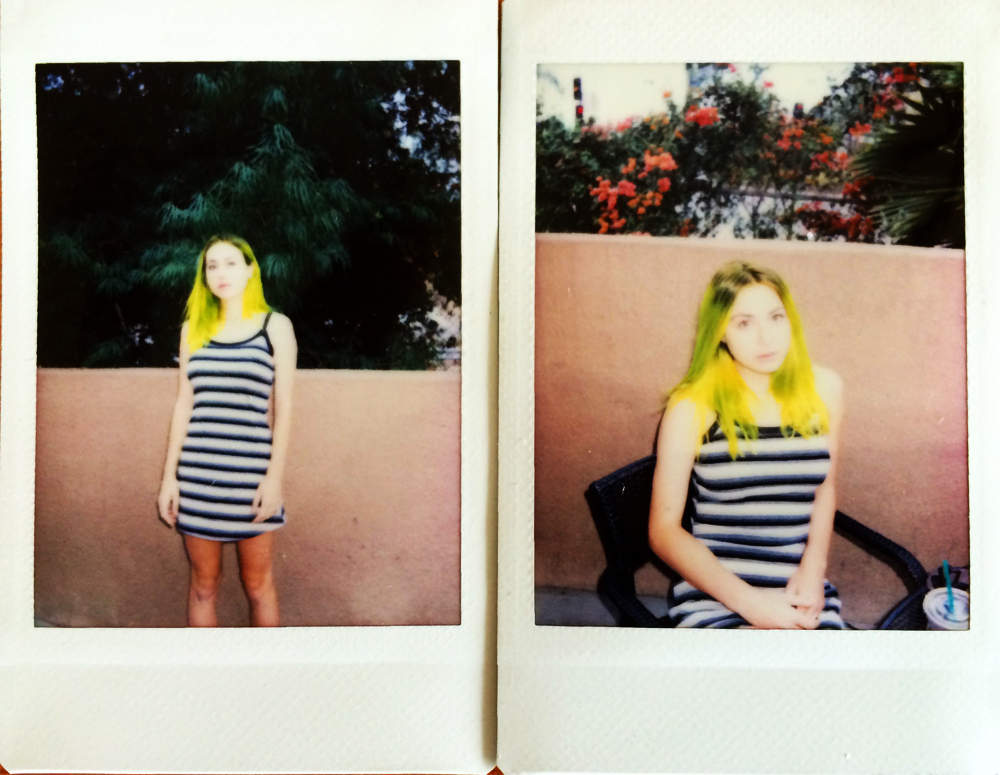 YASI SALEK: You got your nickname Steak because your parents used to send you lots of Omaha steaks when you were in college (is what I read on the internet). What's your favorite place to eat a steak, and how do you take it?
STEAK: I'm not mad at Outback. I love chain restaurants in general and they have a pretty straightforward menu with good seasoning. The best sirloin you'll find in any city will be at a Japanese restaurant though—they have a soy based marinade.
How did your clothing line Teenage come about? When did you officially start it?
I… well WE started Teenage as a way to get my dude [Blake Anderson] custom-looking tees for his show. He plays a stoner [on Workaholics] and was bored with what was readily available. Unfortunately you can't just make one shirt. You have to at least make 144… So I sold the rest on my blog and they sold out right away. The rest is 2013 history.
Tell me about Hot Lava.
Hot Lava is a women's line I'm doing!!! I'm so excited can you tell by the exclamation marks??!!!! It's cut and sew. Running sizes XS-2X and will be available in September…..!!!!!!
You juggle running a successful business, maintaining a highly trafficked blog, and being a wife and mother to your young daughter Mars. How do you keep everything balanced?
I seriously do not know. I've tried to rationalize it before but I think I was born with a crazy work ethic. My mom was the same way. Weekends are key for family though. When you have a little one it's important to make that time even if it kills you.
How did you first get into writing/blogging?
When I first moved to Los Angeles I started a WordPress because I was tired of reporting back home to everyone about what was going on out here. I'm from Florida and so breaking out into "HOLLYWOOD" geared up a lot of questions. I was working at a record label and fit/print modeling, and I made some graphics for Podium…Some how people just started following me… I guess those things seem unattainable (and they were) back home. Those jobs are distinctly Los Angeles and people like to read about that.
Shortly after moving here I got cancer so I wrote about that too.
I don't do so much writing any more. I do have an advice column that has a staggering following that I struggle to keep up with… That is where my free time goes now. It's my calling I think.
Your blog focuses a lot on female empowerment. What's one message you wish you could get across to young women around the world?
It's not going to break you, trust me. It will not.
You have a pretty unique sense of style and people love you for it. What do you think about when you get dressed everyday?
"Where are my suede leggings?" Or, "if I put lipstick on can I wear this giant tee shirt to the bar?" The answer is yes.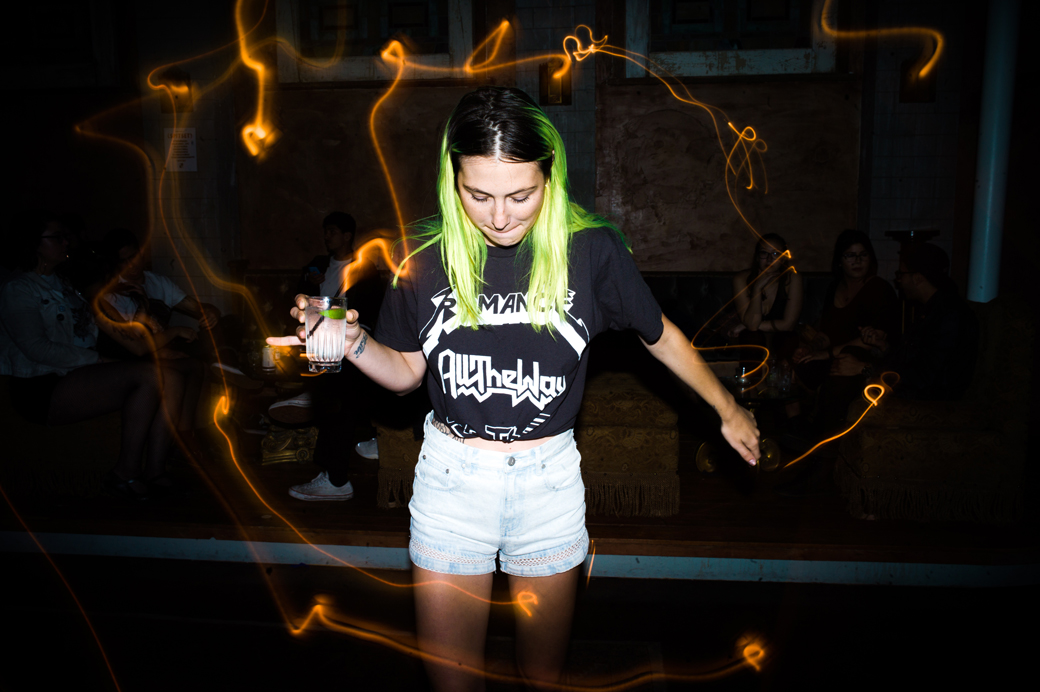 Photo: Joshua Zucker
Who are some of your personal style/life icons?
Rihanna. We don't dress alike but I feel her bitch mode.
Do you believe in regrets? If so, what's your biggest one?
It might come from the way I grew up but I don't. The world is gonna dole out some pretty nasty shit and you aren't gonna handle it right. You're an imperfect human just like everyone else. There's no room for regrets, only for learning from your mistakes so you don't make them again next time or next time's next time.
What advice do you have for young girls who want to start their own clothing line?
Shit. Well, apply for a loan. Don't come out of pocket for things right out the gate. Start small… You have huge boundaries when you are printing tees. Most importantly: LEARN HOW TO TECHPACK.
What advice do you have for me, in general, I need guidance, please help me?
I dunno, Yasi, you are kinda killing it. I see you hiking all the time in the morning in our neighborhood. That's athletic AND seizing the early morning… I can't do either of those things.
::
You can follow Steak on Twitter, Instagram, and Tumblr, and learn more about Teenage HERE and Hot Lava HERE.
Watch her newest show on Broadly HERE.