We're all super excited over here at The Hundreds for what this upcoming weekend has in store …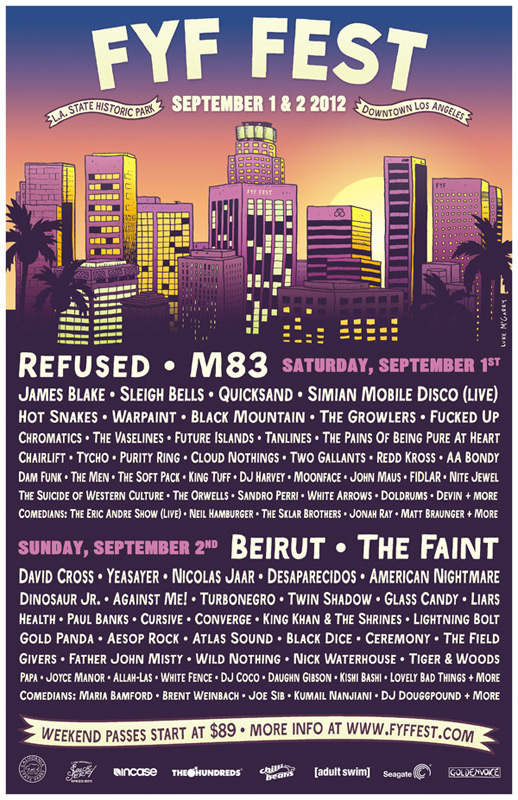 FYF is upon us, it's creeping up real fast, and we couldn't be prouder to be a part of this year's festival. We've got some great surprises in store for you too!
Here are the set times to help plan your days. Some of our must-see acts include the White Arrows, FIDLAR, Allah-Las, Ceremony, Against Me!, Refused, Quicksand and M83, just to name a few.