A few weeks ago, I met up with Chella H at Mikey Likes It Ice cream shop in downtown New York City. Chella H, born Chella Holcomb, goes by several pseudonyms: Chella Chicago, Jenny Low End, C. Rose, bad girl Jenny, and my personal favorite, MiChella Obama.
In her city of Chicago, Chella is cherished, respected, and easily recognizable—especially on the Southside, the region she has called home for her entire life. Born and raised in two of the Chi's most infamous housing projects, the Ida B. Wells and Robert Taylor homes, Chella faced a series of tragedies at an early age. Without a father in the household, Chella's single-mother and older brother did their best to look after her. Around the time her brother was sent to prison, Chella started to write rap songs, but her pregnancy at 15 delayed her dreams. Soon after the birth of her son, her child's father and brother were murdered—just days apart in Chicago. She channeled her pain through her passion and began honing her craft, addressing the daily struggles girls in her community dealt with.
Much like many other artists from her (gang) war-torn city, her past—decorated with agony and heartache—serves as the foundation for her music.
After several pushbacks, in late March, Chella released her latest EP, No Filter. With bass-knocking beats composed by Atlanta producers Zaytoven, Cassius Jay, and Honorable CNote, combined with Chella's gritty street-tales, the project offers listeners an additional glimpse—from a female's perspective—at a city currently in crisis. Songs like "From Nothing" detail Chella's personal journey from the notorious "Low End" housing projects. She speaks candidly about being raised without a father, struggling to eat daily, stealing clothes, and selling drugs at the age of 14.
Yet on "Aye Lil Boy" and "Pretty Girl," Chella offers hope to the younger generation caught up in similar situations she's endured: petty violence, losing loved ones to murder, and choosing partners that offer more than just good sex. The project also boasts a series of songs that can and should help propel Chella's career further. "Fleek," featuring Soulja Boy, received the visual treatment last year, while "Bitch Whet" and "How I Do" are just as catchy. However, "Options" is undoubtedly the EP's hit-single. Trina and Kash Doll agree, since they hopped on the remix.
With No Filter drawing traction in hoods worldwide, and across the Internet URL streets, I figured it was a good time to catch up with the self-proclaimed "Realist Bitch in It." We spoke about her album, random things, and important issues.
She told me that her favorite song off No Filter right now is "How I Do." "I love all the songs, but it really depends on my mood and how I'm feeling," she explained.  I learned that she prefers the White Sox over the Cubs, and that her first job was selling hot dogs. She wasn't impressed with Spike Lee's "Chi-Raq" film, but Nick Cannon fared well, to her, as the lead. "I didn't like the movie because when I hear Chi-Raq, I was thinking of Chicago and when I saw the movie—it wasn't Chicago to me," she said. "They tried, though." Her personal favorite movie: "Pretty Woman."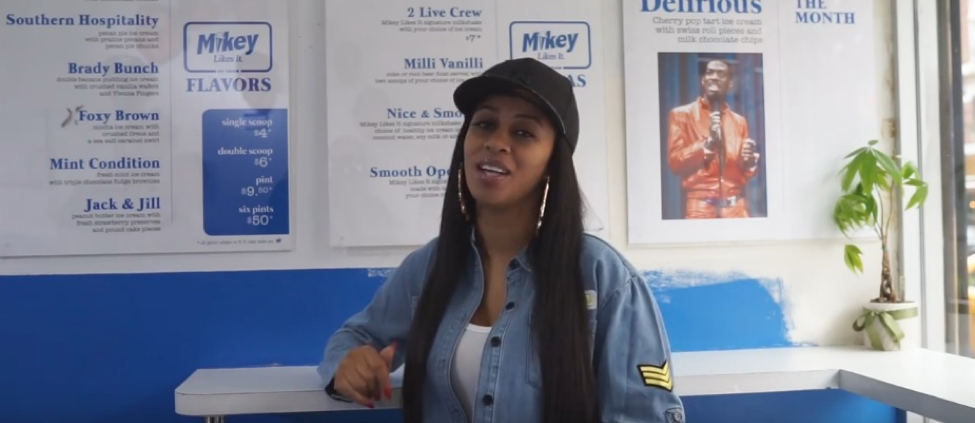 Chella's last interaction with a police officer was "actually good" she told me, after gasping at my question. "I was on Lakeshore Drive and I was driving. I got pulled over. I had a half a zip and that motherfucker let me go," she recalled. She also told me that her biggest fear is receiving phone calls hearing that loved ones have died.
When asked her preference between two trailblazing female rappers, Queen Latifah and MC Lyte, Chella, after pondering the query for some time, chose Queen Latifah. "I like MC Lyte, though. Honestly, I don't know a whole lot of their music. I like Queen Latifah based off of what's going on now. But, I'm not judging off, like, back in the day."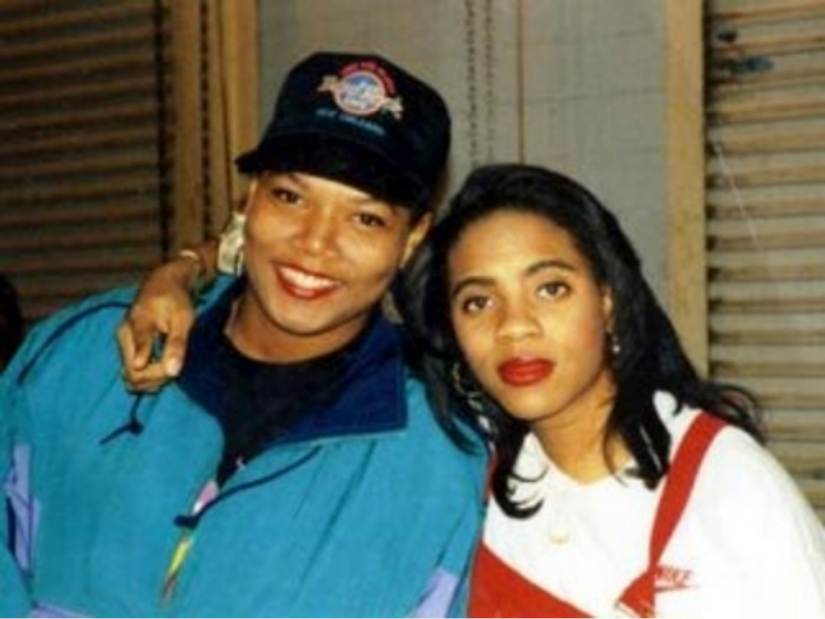 Image via AtlantaBlackstar.com
Latifah and Lyte, along with Roxanne Shante, Monie Love, and others, literally paved the way for female artists like Chella, Lil Kim, Trina, and Nicki Minaj. Yet, their present absence in today's rap realm has left a newer generation of "femcees" to fend for themselves, and figure out how to maneuver in a digital-driven music industry.
Lyte released her Legend album last year and has launched several programs, including Hip Hop Sisters to help younger girls. It's also true that Latifah is heavy on the philanthropy, as well. But why does it appear that there's less room in hip-hop for the ladies? When you ask a rap fan their top five favorite rappers, how many times do you hear a woman's name? Why has Nicki Minaj won BET's best female rapper award six years consecutively? And if women are still earning 79 cents to every dollar their male counterparts make, are record labels also underpaying (or overlooking) women?
We spoke about those topics, but couldn't gather any real definitive answers.
Chella proposed that there is a lack of unity among females in hip-hop. When she started Women with Attitude (W.W.A.) last year, around the time the N.W.A. biopic was being released, there seemed to be plenty of fanfare surrounding the Chicago-collective of female rappers. Some twenty years after N.W.A. burst on the scene with Straight Outta Compton, Katie Got Bandz, Sasha Go Hard, Lucci Vee, and Chella teamed up to form their own straight outta Chicago, female super-group. After interviews with i-D magazine, exclusive releases on Complex, and an interview with Sway, the fierce-foursome seemed on their way.
Then, seemingly quicker than they had arrived, the group was gone. They disbanded without a trace or an explanation to the fans that were waiting for the EP they were promoting.
"I lost money in that whole situation," Chella said. She wouldn't point fingers, but mentioned that there were some conflicts within the group that prevented them from continuing. "One girl thought that most of the attention should've been on her, when it wasn't," she explained. "I had to stop several fights."
While she remains cordial with each of her former group-mates, it's unlikely that they will reunite, meaning the world will never hear the W.W.A. EP.
Still, Chella is focused on her solo career, promoting No Filter, and developing a show tentatively slated to air on Vice.
Not much has changed about Chella, as a person, since I met her in 2012—around the release of her Realest Bitch in It mixtape. She's still one of the hardest working ladies in rap, and one of the realest, too, as she hustles towards her future and imminent moment in hip-hop.
***
Listen to No Filter and follow @ChellaChicago on Twitter and @ChellaChicago on Instagram.