The majority of our population wastes an abundance of raw material: Wood, steel, leather, etc. In Los Angeles alone, we dispose an average of 9 million tons of waste annually – 40% of which are building materials. Jacqueline Sharp owner and CEO of FORT, saw an immediate benefit of using locally-sourced reclaimed and recycled materials along with old pieces of furniture and upcycling them into contemporary pieces – giving broken down pieces a new life. By diverting these materials away from landfills and waste streams, her mission is to create a market for raw reclaimed goods through the inventiveness of the creative community in LA.
At age 26, Jacqueline and a friend moved into a really big house with 4 bedrooms and 5 bathrooms. Neither had adequate amounts of money to furnish it, so she decided to get creative. After purchasing a cheap table saw from Craigslist, how-to-build tutorials on YouTube, and recycled materials, she began learning how to reclaim furniture, starting with custom tables and mirrors. Growing her line from there, she completely furnished their new home with unique pieces that she had made from scratch or repurposed. Friends that came over raved about her taste and inquired to make similar pieces for them. Slowly but surely, Jacqueline later began selling individual items which sparked a snowball effect that ultimately resulted in a company called FORT.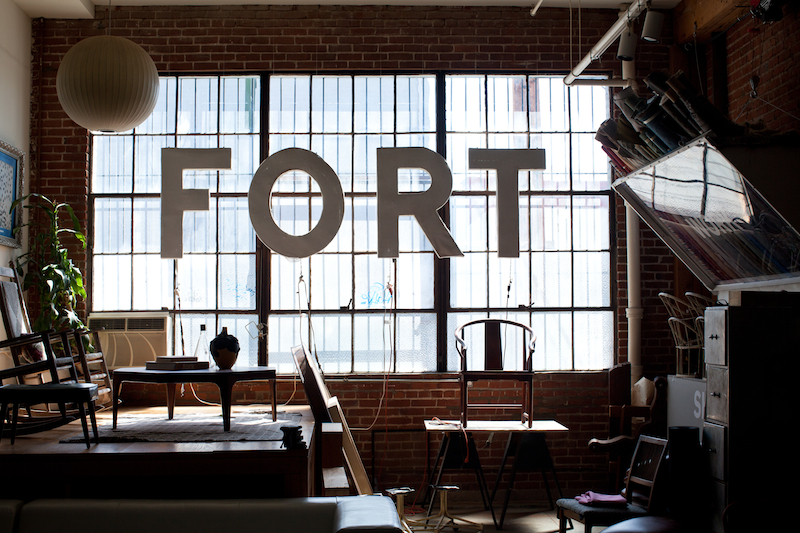 FORT officially opened its doors in November of 2012.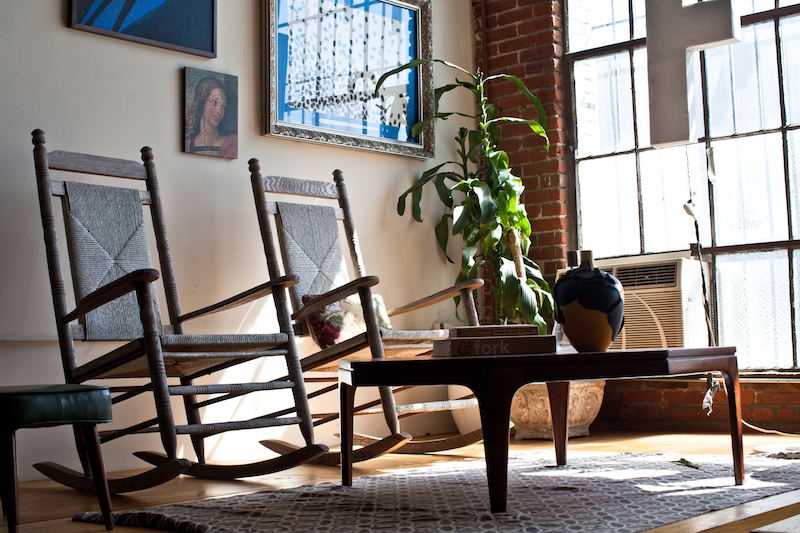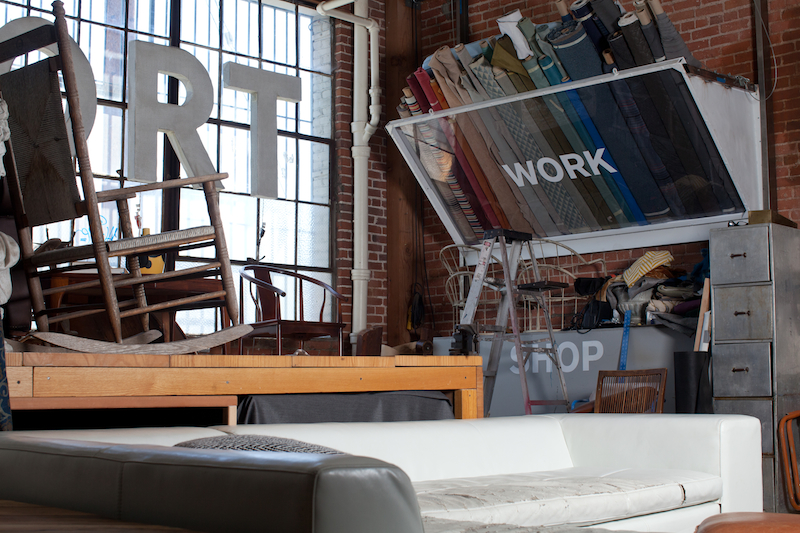 Jacqueline attributes her childhood as the main source of the concept and conception of FORT. Coming from extremely humble beginnings, six kids under one income didn't leave much room in the budget for fancy art supplies or trips to the Smithsonian. Jacqueline and her siblings fueled their creativity running up and down the stairs in search for odds and ends, furniture, blankets, and other pieces to build forts with. 20 years later, she's found herself in a similar situation – only this time she scouts LA for pieces she could furnish her home with. Creating beautiful furniture from reclaimed materials.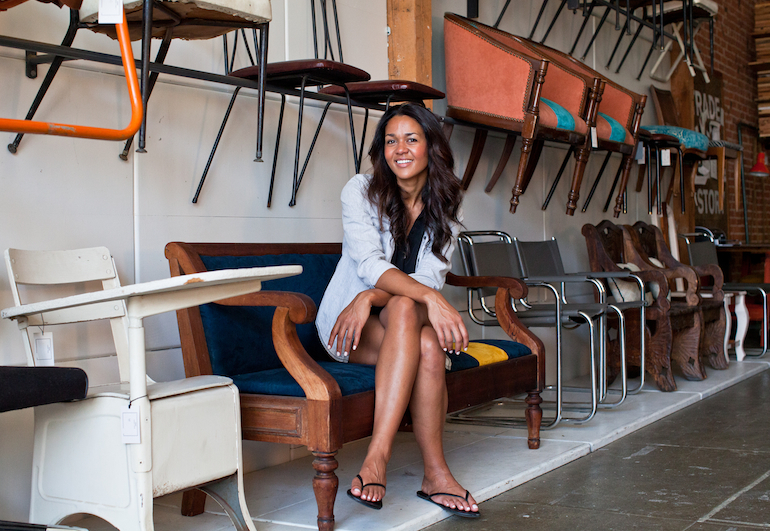 "At FORT we want to take the feeling of community, construction, creativity, and design, which we innately held in our adolescence and use it to empower and reinvigorate the Los Angeles population as a whole," says Jacqueline.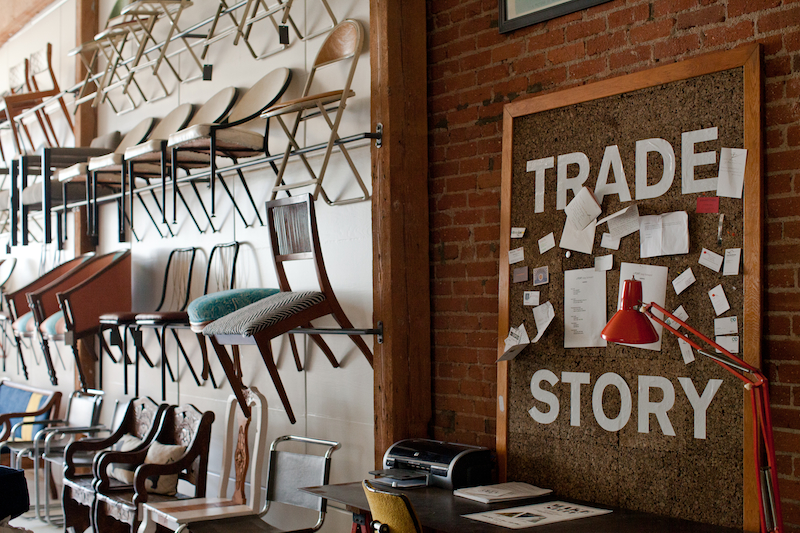 An assortment of different colors, styles, and textures of leather hides to choose from.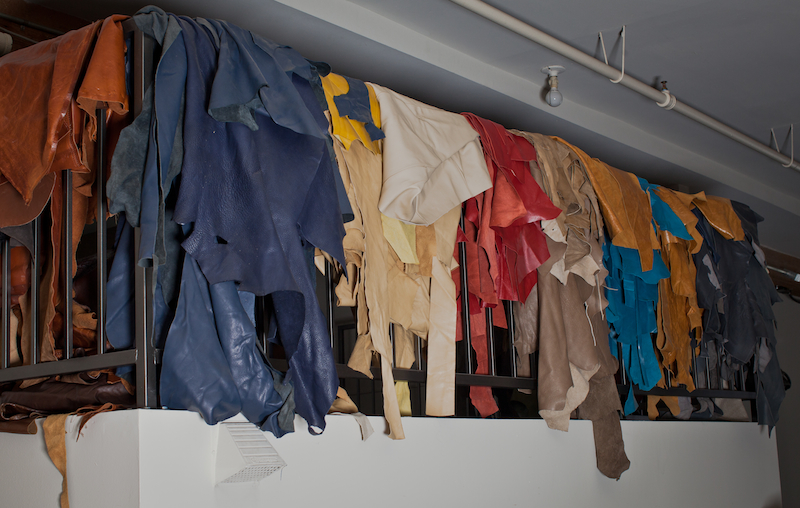 Fort's signature suede stripe re-upholstery.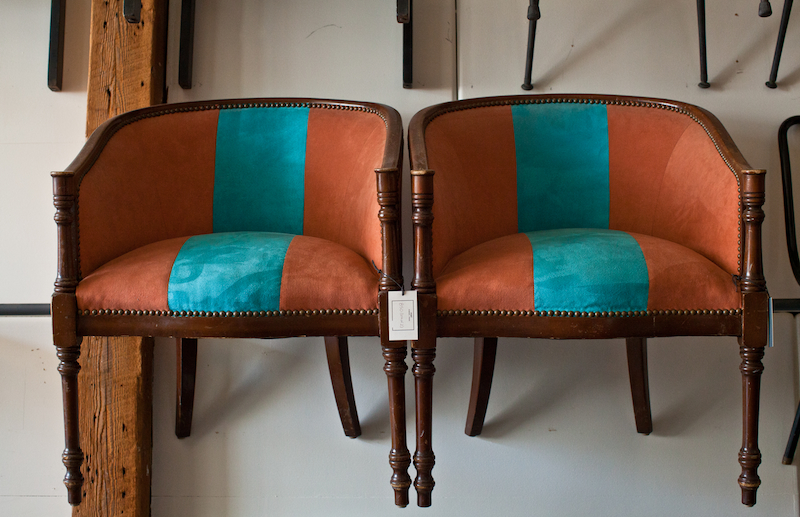 An entire wall dedicated to various styles and unique framing of custom-made seating.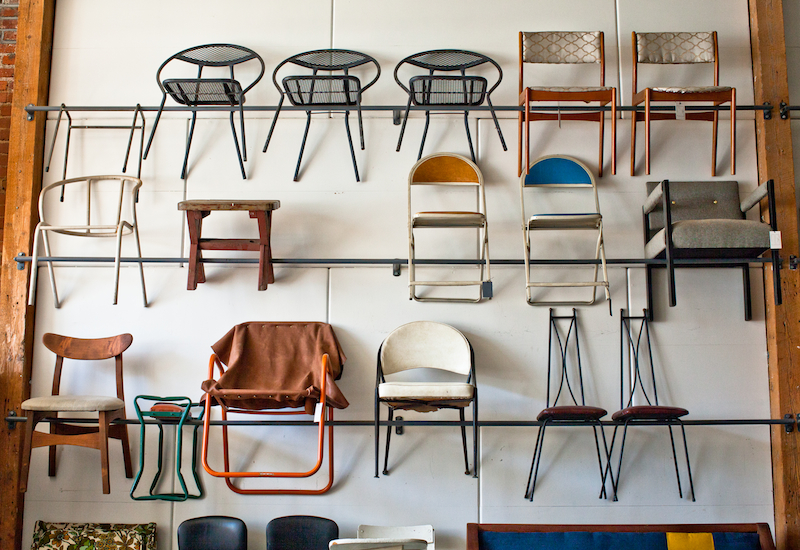 With FORT currently being considered for a 100k grant allowing them the ability to a much larger social impact – this would give them the chance to provide an infrastructure such as workshops, photo studio, 3d printers, etc. to creatives and makers alike, giving them the ability and materials to launch their own products and businesses. In exchange for the platform and infrastructure, FORT resident makers will give pop-up workshops to underserved areas all over LA in a pay-it-forward like fashion.
Watch their submission video for the LA2050 grants Challenge and submit your votes HERE.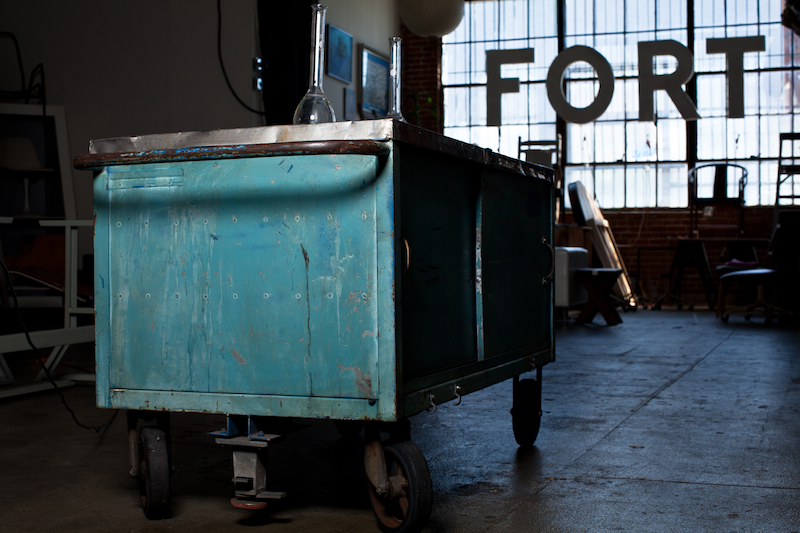 Stay in touch and keep up to date with FORT at @fortgoods and FORTgoods.