E3 is the closest thing us adultshave to a Disneyworld, a Seaworld, or other fantasy worlds in that vein ending in the suffix -world. It comes only once a year, but you better believe that The Hundreds' presence there is felt heavily each and every time. After all, we're just a bunch of overgrown, slightly(slightly being the operative word) better dressed, man- (and woman) childs who get all gung-ho when we learn they're re-upping Battlefield, or that we need to brace ourselves for not one but two new gaming consoles slated to drop before the year's close. I know, it's a lot to handle all at once. Basically, all of us here at The Hundreds Homebase transformà lawerewolves into a swarm of rambunctious and giddy prepubescentschoolgirls this time of year, thirsting to get our grubby little fingers on whatever unoccupied controller's not already spoken for; just so that we can test out the latest unreleased games months, perhaps year(s), before the other 99% of the world (insert obligatory "neener neener").
So in virtue of today being the bittersweet conclusion to E3 2013, here's our recap of the best three days out of the year in our glorious, sun-filled hometown of Los Angeles, California. And if you disagree with me, be prepared to fight (virtually speaking, of course).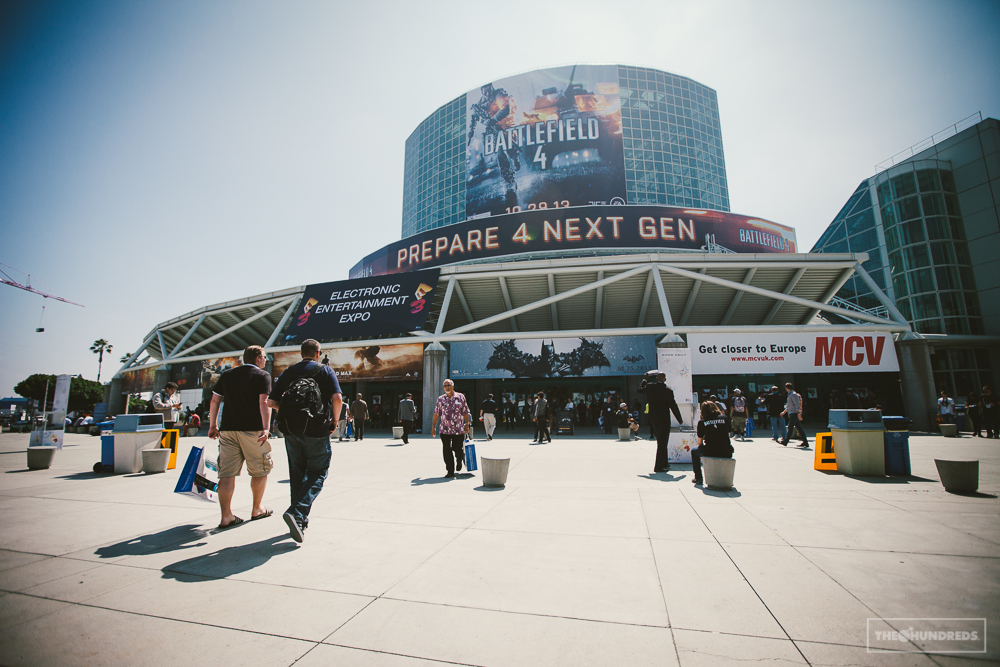 A massive mech-bot from Titanfall greeted us as we set foot into E3 (humans included merely to show scale).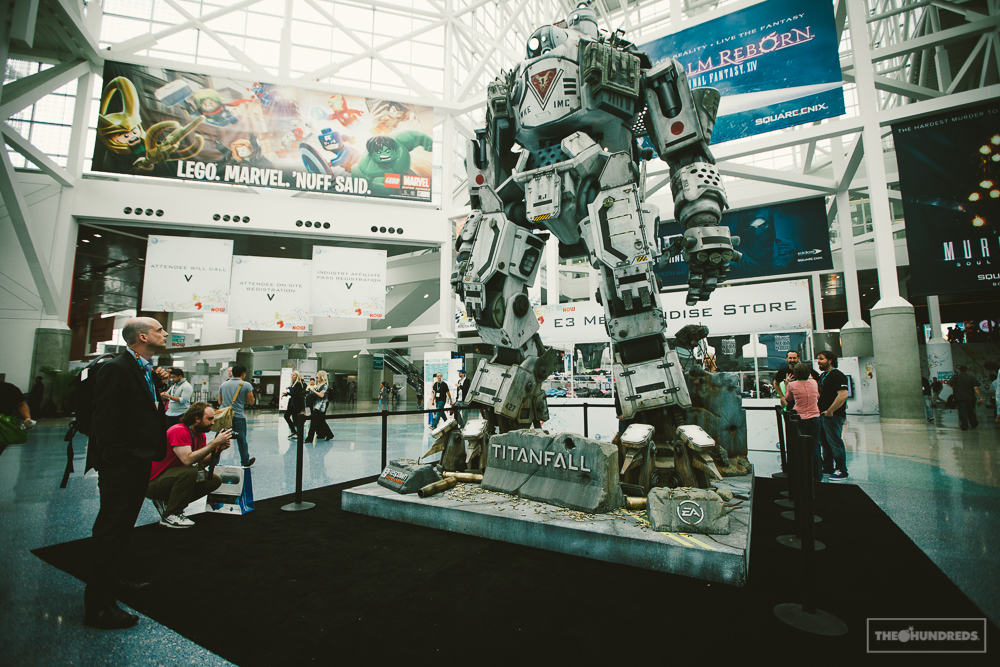 Pretext: Zach risked his life in the pursuit of this photo. Also, props to this zombie fella for turning a traffic cone into a fashion statement.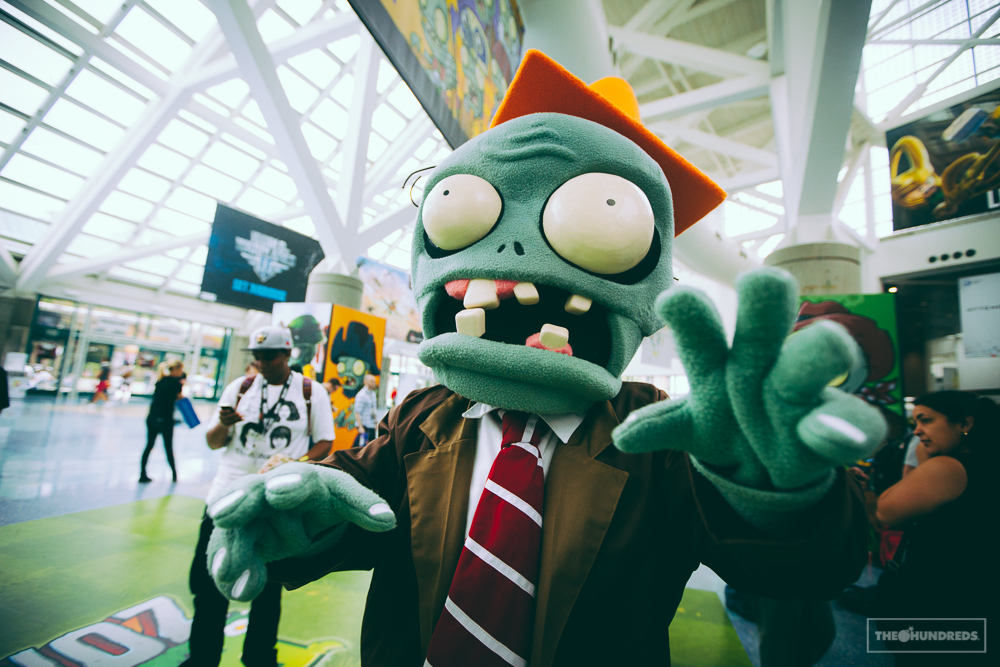 A hot girl. 'Nuff said.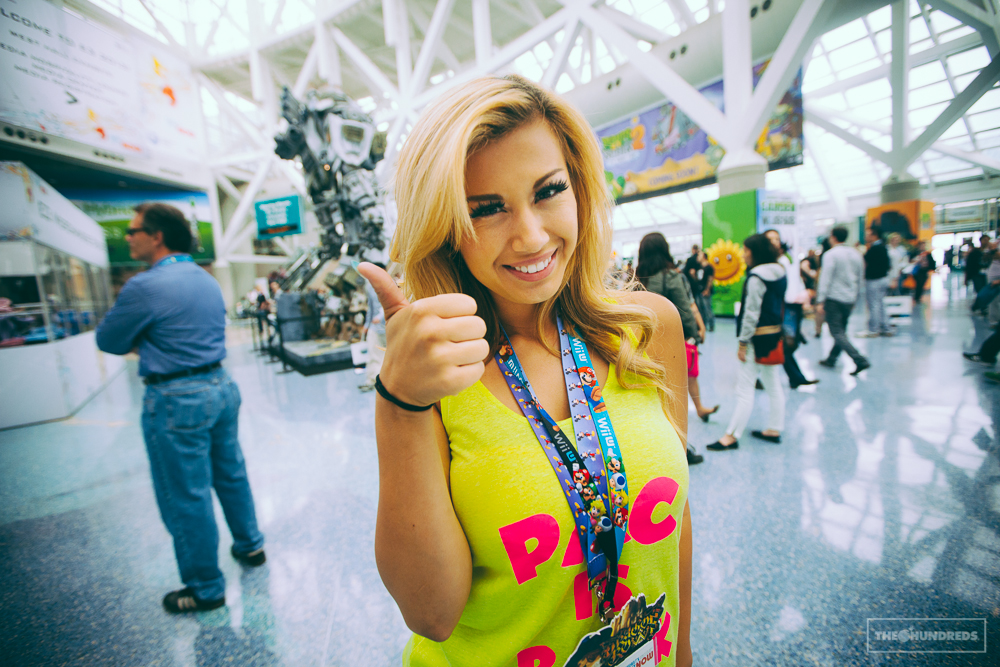 Just like heaven.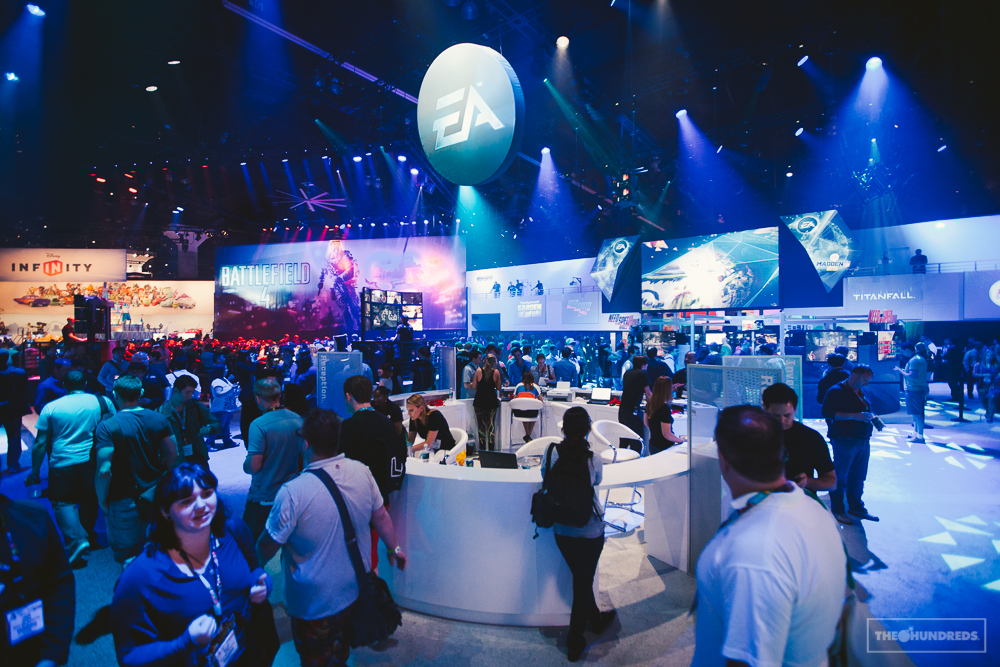 Couch potatoes. JK. I'm just a sour grape because these dudes got to test out the new Xbox One and I didn't… Though I might've been able to had their butts not been permanently glued to those chairs for four whole hours. No sight of a single potty break. Potatoes!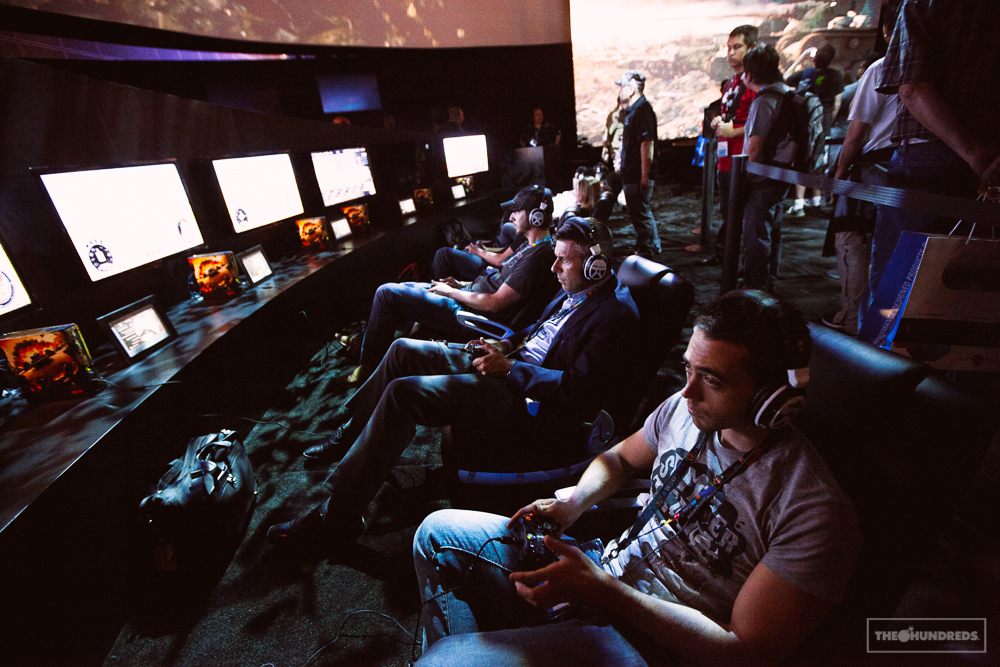 All hail the new, yet to be released, Xbox One. For E3 eyes only.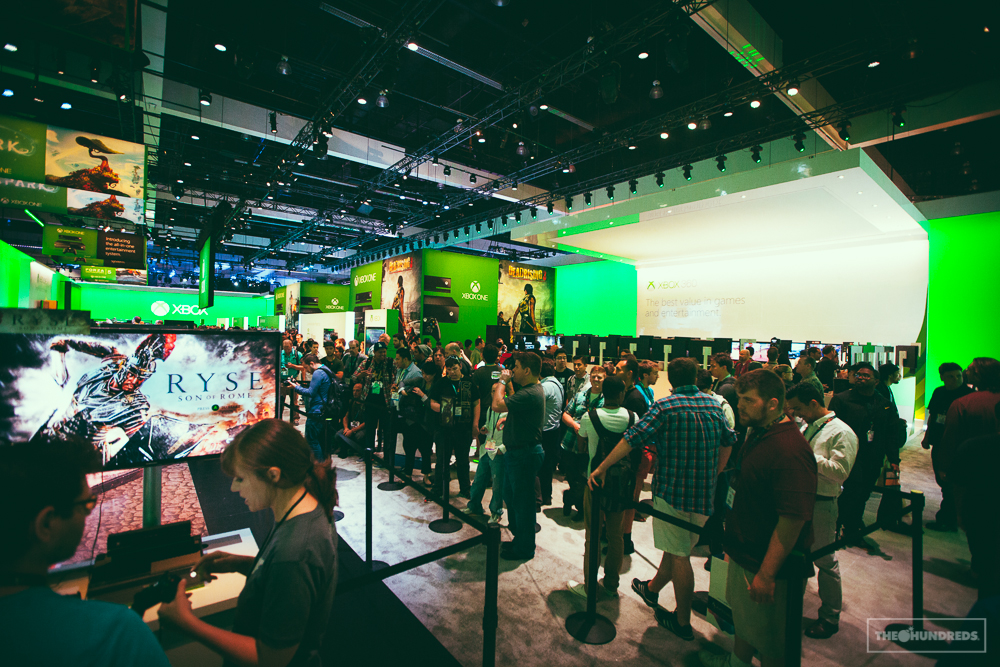 The girl in the hot pink was all like, "Wow guys…"
Xzibit-approved gull-wing doors to promote the upcoming Forza Motorsport 5 video game.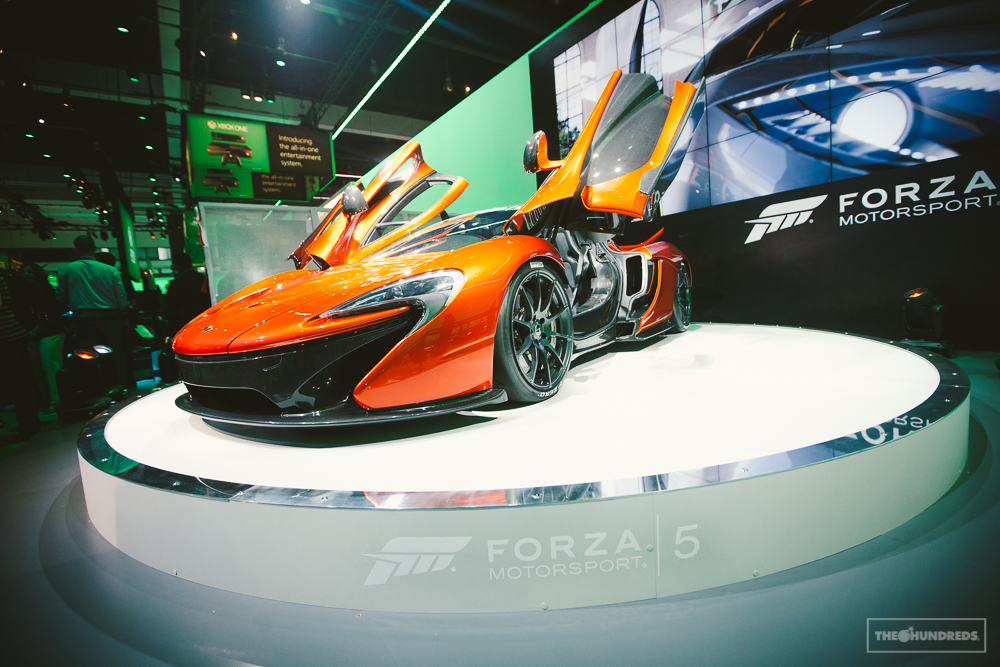 Scotty's new whip.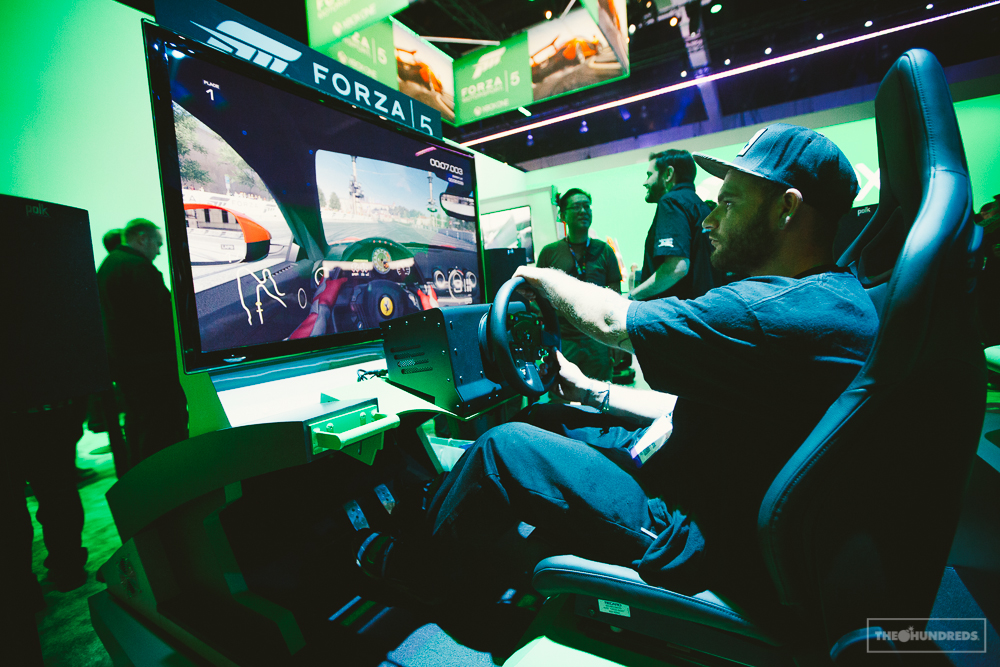 This chick's all tatted up and ready for MineCon 2013.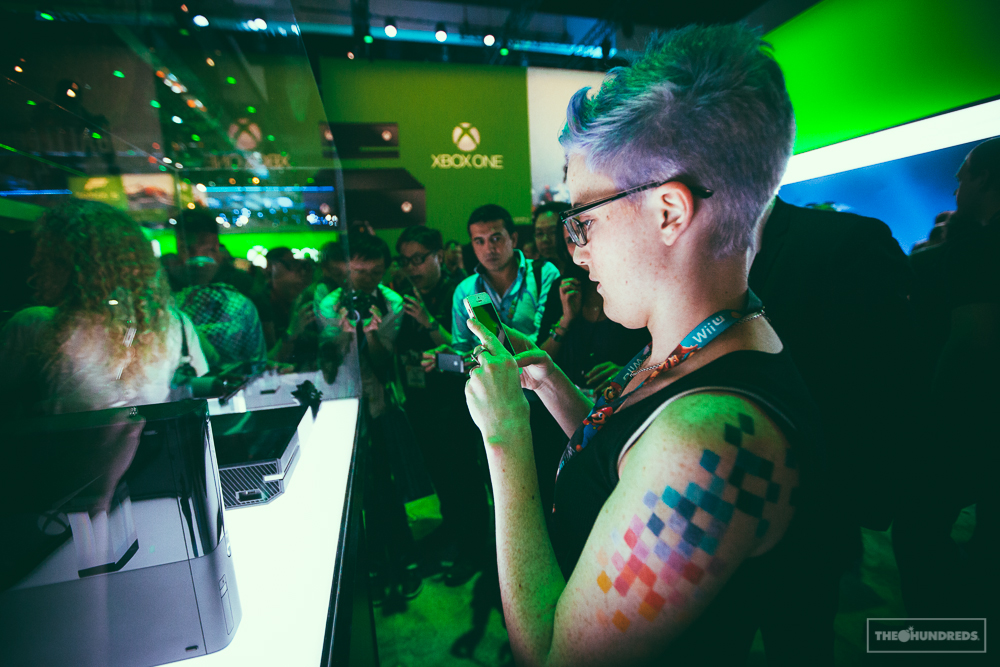 We even made some new friends along the way.
The duel of the decade (and of this year's E3) – the Xbox One versus the PS4. Which one (pun intended) will YOU cop this holiday season?
God of War by day, just an everyday dude named Dennis by night (probably the world's best dad IRL, TBH).
There was a shortage of cosplay at this year's E3. But this chick (Hot Chick #2) dressed up as the gal from Dynasty Warriors made up for that big time.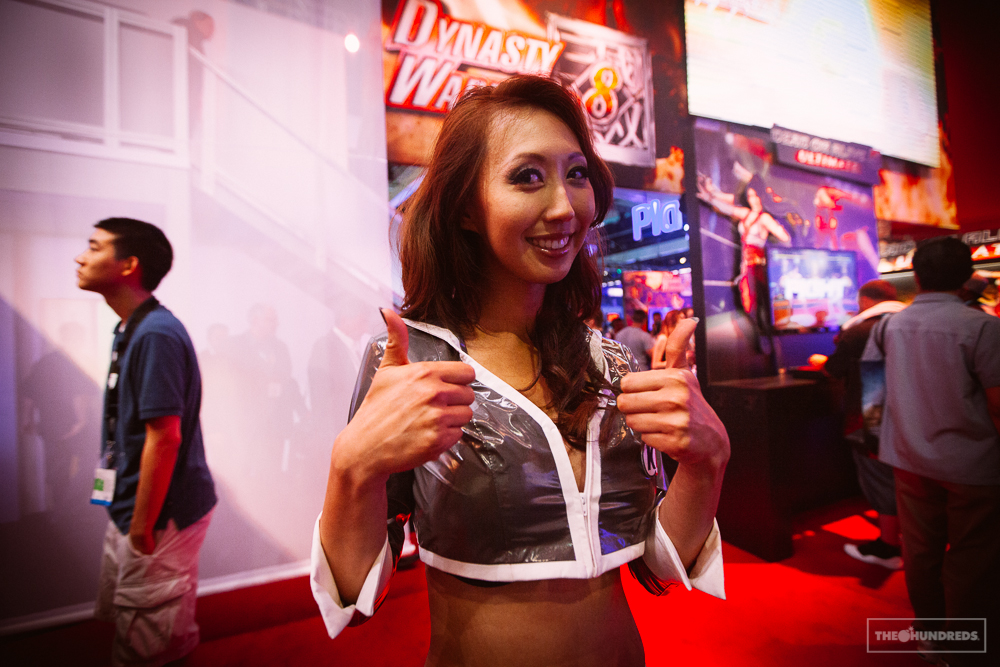 The Nintendo lounge. Classic.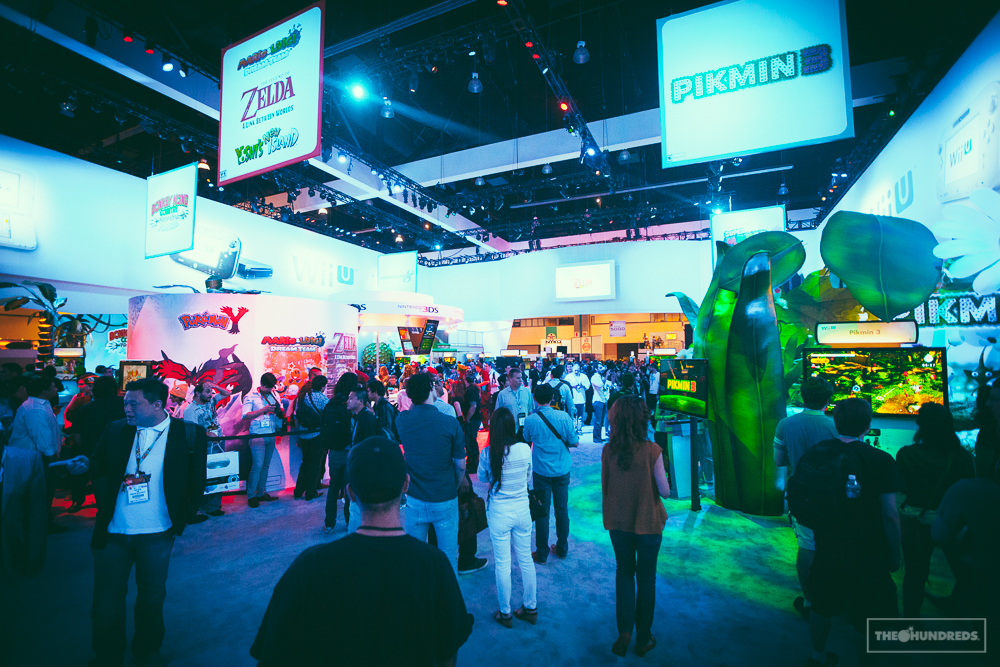 What's going on in this picture? Where are these guys shoes? And where'd he steal that hat from? So many questions left unaswered… Just another one of life's many mysteries.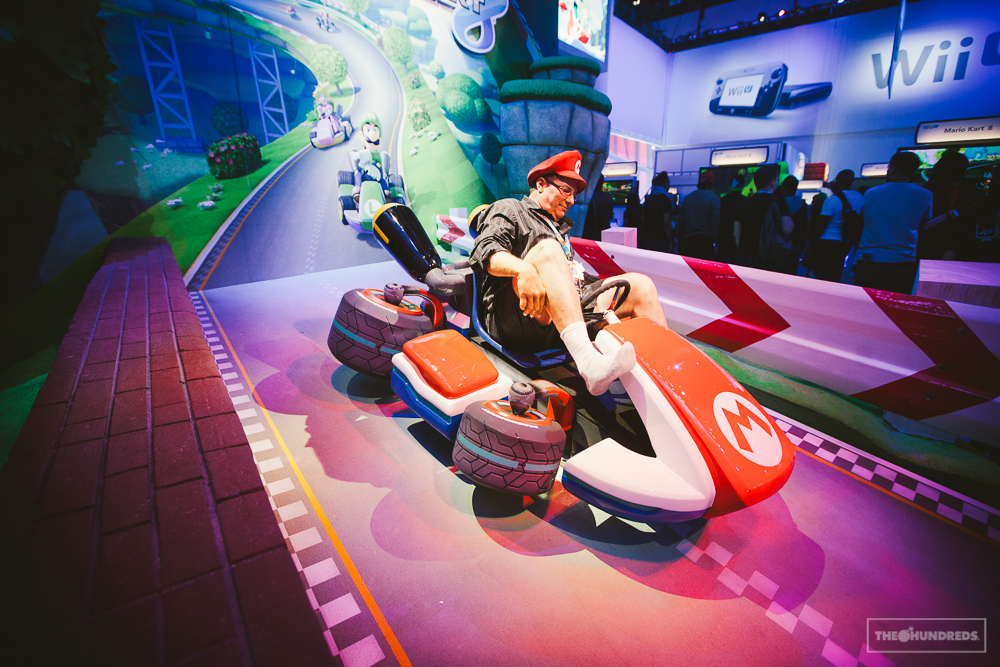 Obligatory "Scotty posing with a hot girl at E3" pic. Hot chick numero tres… But who's keeping count, right?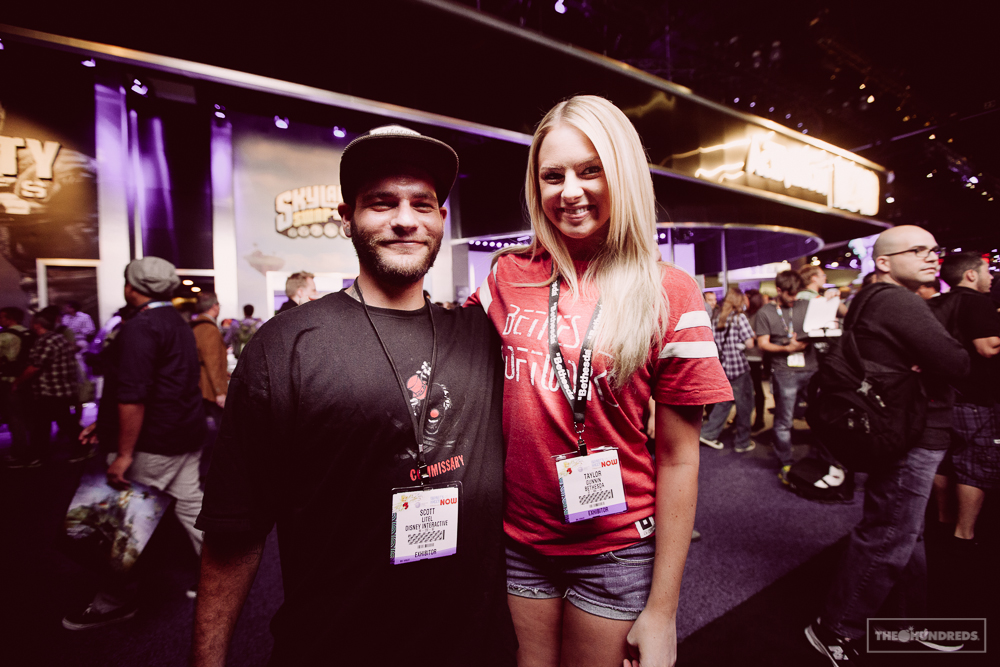 B. Mo in his element, clearly.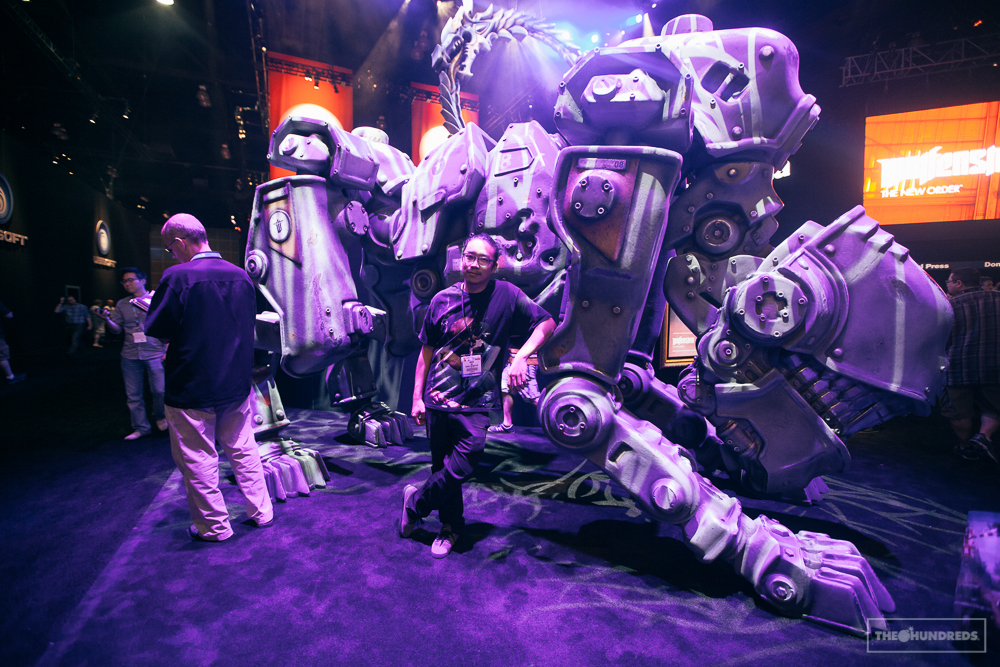 The Square Enix lounge.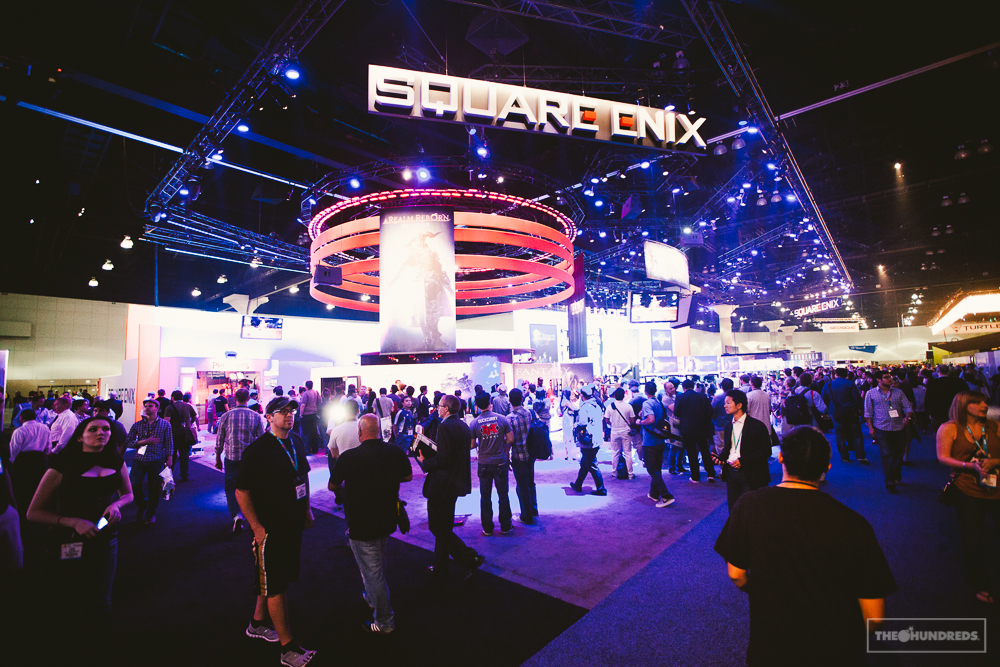 And last but not least, here's one for the kids (and kids at heart).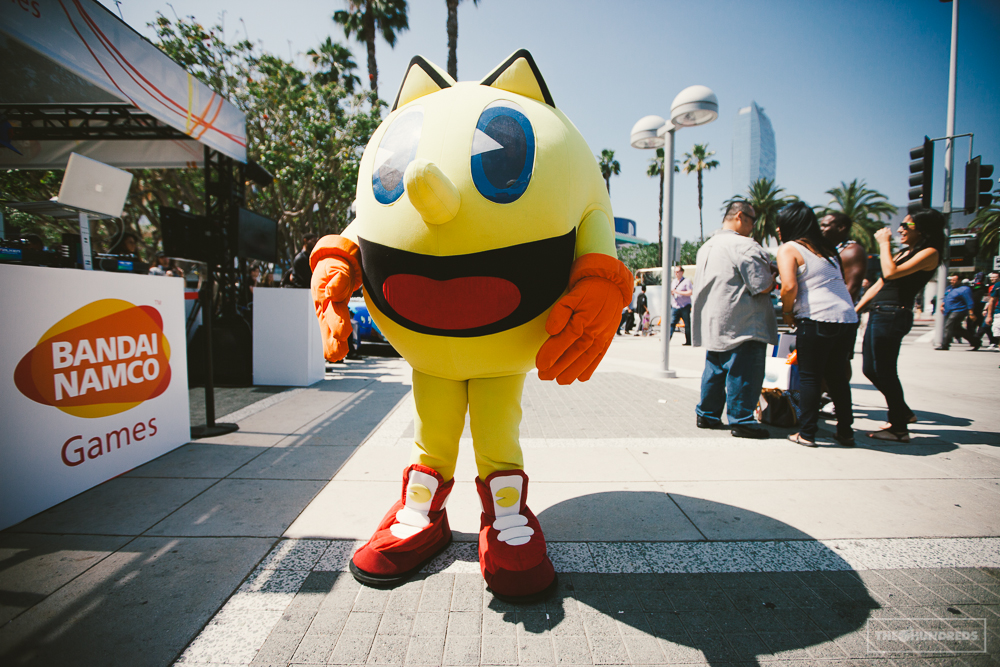 words by Olivia Stiglich