French Canadians with global aspirations, Zach Joss (of Forrest) and Max-Antoine Gendron together form the dynamic duo Prince Club. Based in Montreal, Quebec, in the last few years the two schoolmates who connected through a engineering class have been able to put in a impressive amount of work – touring the world, djing in France, England, the States, and Germany. All this on top of simultaneously gracing us with revitalizing releases off of giants in the industry such as Made To Play, Defected Records, Snatch! Records, and now with their current home label Toolroom Records. Proving themselves very capable of packing out dancefloors across the world while maintaining a respect for the art form that is house music, coupled with a chart rising feature on the Love & Other Drugs Vol. 2 Compilation, Prince Club is poised for the next year to strengthen their already solid position as prospering players in the deep house game. I had the chance to interview the guys about their work ethic (Max sometimes makes "super emotional piano songs" at 2am), their respective backgrounds in bands, and their thoughts on the state of electronic music today.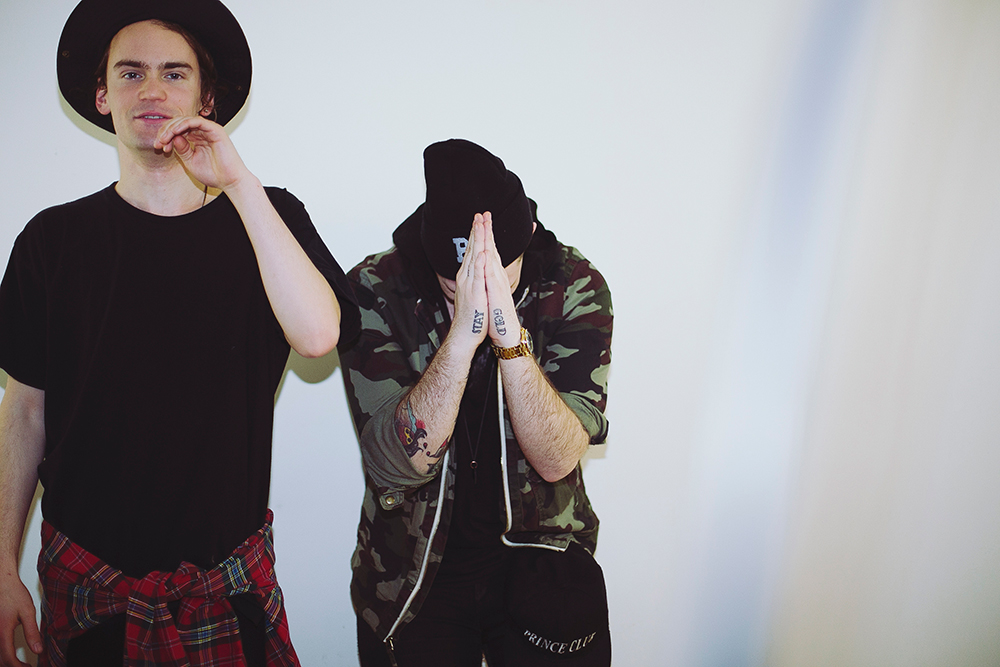 SENAY: What got you into House music?
MAX: It was a very natural transition from bands to dubstep/electro to house. One night Zach and I were sitting in front of the computer after finishing a dub step track and we looked at each other and said, "Man, this is not what we want to be doing." Not that we had something against the genre, but it just didn't resonate with us. From there, I started making more "fidget house" which was not too hard because it was wobbly baseline on top of electro beats. From there we matured into making more "raw" house music.
Describe the music scene in Montreal and what the French identity means to you as artists.
ZACH: Montreal has always been home to great artists, both French and English. The city offers all of the assets needed for artistic growth: affordable cost of living, a healthy amount of culture clashing, and the adequate platforms to showcase.
We are both 100% French from our parents, we both grew up pretty much in the heart of Montreal, speaking both languages. We are so grateful to have been born and raised in this hybrid environment allowing us to experiment with different types of music, cultivating our own unique styles.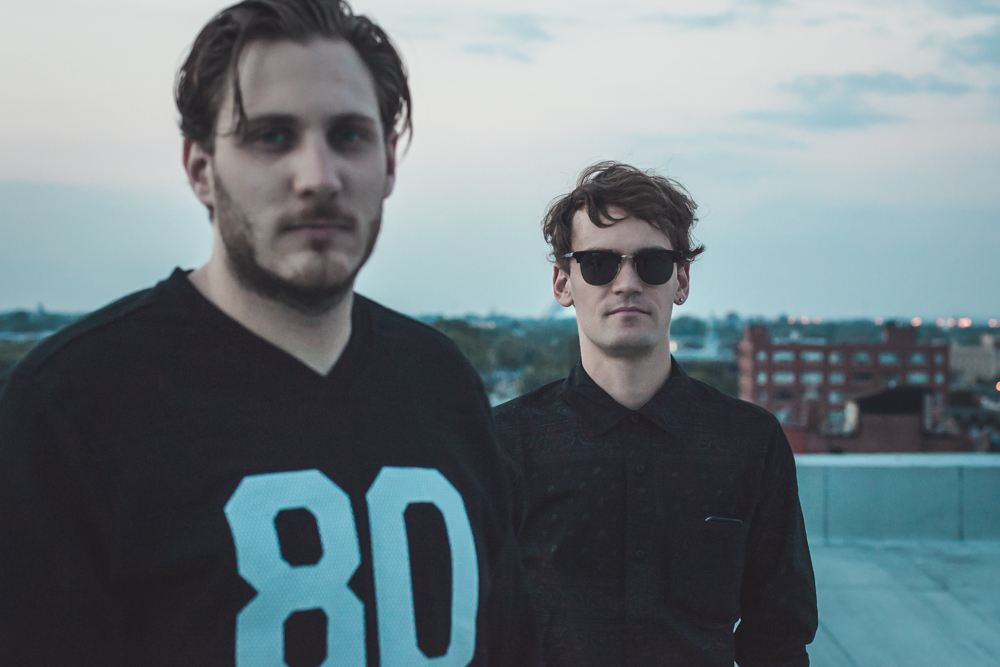 How do you juggle being a DJ as well as being a producer simultaneously?
MAX: I never thought I would end up being someone who plays records in clubs. I remember being 16-17 and thinking, "Why are people going to these clubs to listen to fucking techno music?" Of course we were still in bands at the time. After our band broke up, I started making beats just out of the need to make music, one thing led to another and next thing I knew, I was playing techno music in clubs. I never had to find a way to juggle the two. At first Zach would DJ and I would produce but we quickly started dabbling in each other's fields. I will admit to feeling more comfortable in the studio but playing the records you make is such an awesome feeling.
How did you two meet/ how did the name come about?
ZACH: Max had the reputation of a very talented drummer and at the time he was looking for a band, so I asked him to come jam one night with a few mutual friends. I was also kinda flirting with his girlfriend at the time but for some reason it just clicked and we never mentioned that again… Until now, haha. Actually we laugh about it all the time. Then we had enough of the whole band thing so we both signed up for Sound Engineering school and from there we formed our electronic music duo which was first called MadKids and then Prince Club.
The name is simple, we picked MadKids in literally one minute in the Sound Engineering cafeteria. One to two years later, we decided we wanted something timeless and that didn't associated itself to any style of music or trend so we could always be free to do exactly what we wanted. It was just before signing our first Body Holly EP to Riva Starr in 2010 so the timing was perfect and never questioned it or looked back.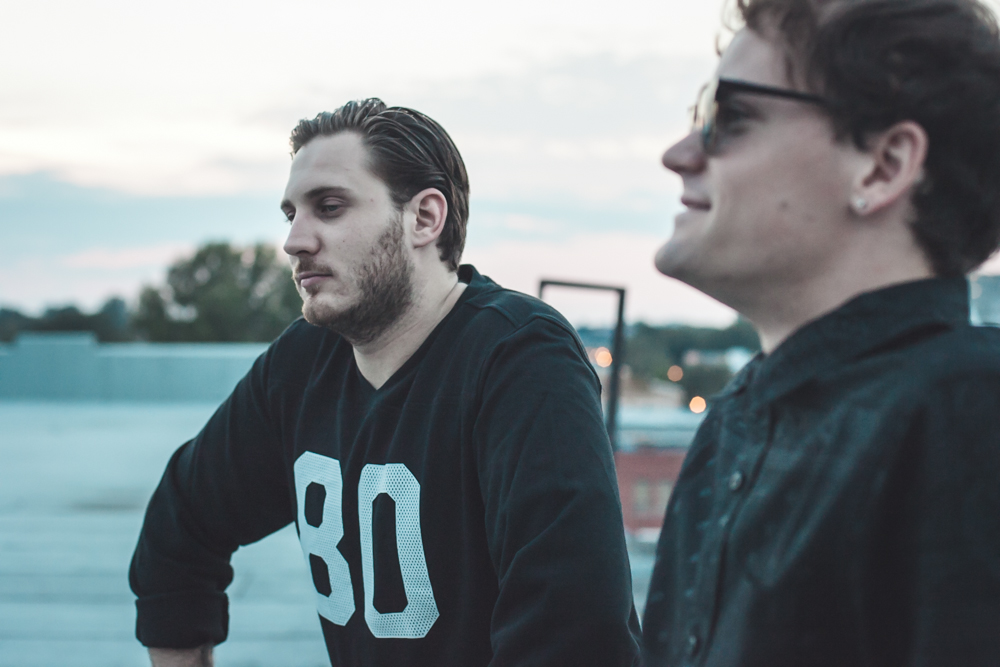 What are some artists you'd wish to collab with/ remix that people would be surprised to hear?
MAX: On top of the list is my girl Ri-Ri, but that's a given. Making something with Rihanna would be next level as I am a big fan of pop music. Drake is also up there. Nowadays I'd say I would also enjoy being in the studio with Chilly Gonzales or Chet Faker.
Honestly, the list is so long… I don't have any musical limitations in what I'd like to make. Ask me to do a sitar-metal ambient record tomorrow and I'm into it!
Talk about the Love & Other Drugs release that you guys are featured on.
ZACH: We believed in "Eyes On You," which is on the A-side of the compilation. It represents what we stand for in 2014: effective, hooky dance music. We always said it: music you can pre-drink, afternoon hang, shower and mostly bump to in a majority of clubs. It's a feel good track, we are super pleased with the turnover of the track.
Love & Other is a new label based in the UK by our friend Ricky Simmonds who has supported our music over the years over the radio waves.  Our main boy and frequent collaborator Poupon just premiered his new EP on the imprint which is already turning heads and moving crowds. We have a good feeling that you'll hear more of our releases on this great new outlet that is Love & Other.
Can you go into detail on the importance of sites like Beatport to producers?
MAX: It's a double-edged sword in my opinion because its emergence made it easy to release records and get noticed. However, at the same time it pushes the chart mentality and the mentality that you have to label music with genres and make it into this big competition. That being said, wherever there is big money to be made, you can be sure there [are] big corporation assholes who will come benefit off people's work. But sometimes these big machines notice the right people and it's awesome!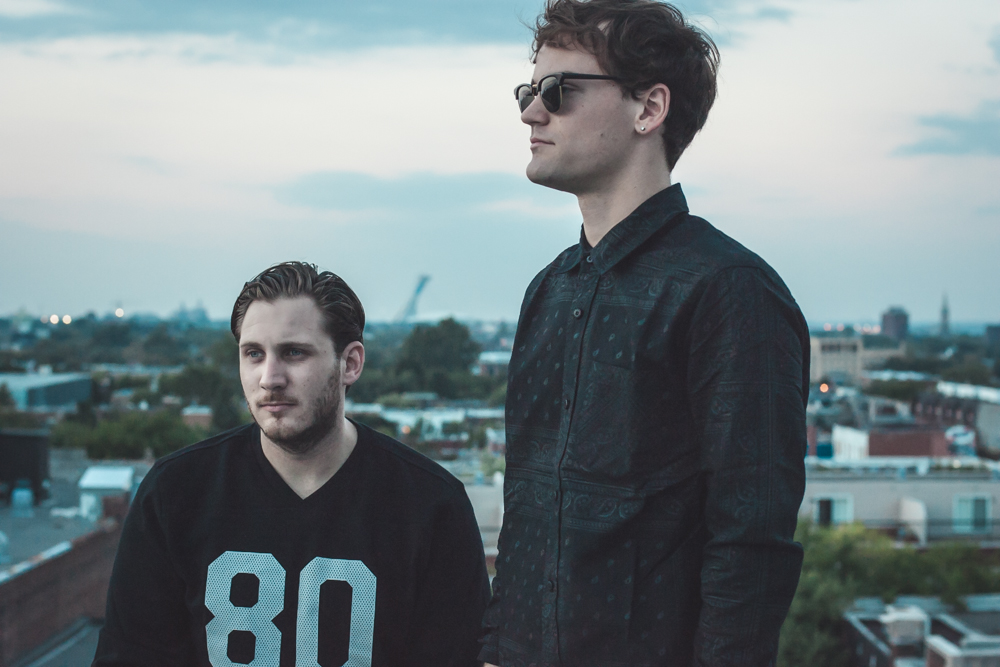 How do you feel about the emergence of "EDM" into the mainstream and what it means to true practicioners of house and techno?
ZACH: Max has expressed his take on this subject many times, haha. I, for one, am starting to feel all of this is EDM. Richie Hawtin said it's pretty much all the same. It's all music to make people dance. I acknowledge the underground culture and all that came before us, but in 2014, the beauty of it all is that it reaches out to the every corner of the globe. It allows you to play in places you never thought you'd reach. We're both super grateful for the rise in popularity of dance music in the past few years.
Honestly, the term EDM lost a bit of its impact as time progressed, just like the term "Hipster," "Emo," "Deep House," "BroStep" – things naturally move along. These days, everyone plays on the same stages from Richie Hawtin, Seth Troxler, Claude Vonstroke, veteran underground DJs to Skrillex, RL Grime, Boys Noize, etc. It's all love if you ask us. 
What's the funniest subgenre you're ever heard?
MAX: I have recently been introduced by a friend to "clown-step." I thought that was pretty rad, hahaha!
What's a typical Prince Club studio session like?
MAX: Normally, I wake up around 9am, have a coffee, listen to some stuff I made the night before or old projects. If something clicks, I'll work on it. If not, I'll start something new. I try to make something new every day. If something flows, I try to wrap it up during the day. Then in the evening I'll take a little break have a walk or go for some grub, come back to the studio, and listen to what I have done during the day. Sometimes I start mixing it or get an idea and change the entire thing. Other days I just let it sit and end up making weird 2am rap beats or super emotional piano songs. By then, normally my brain is dead, I go to sleep and repeat the process the next day!
Can you explain to us the majesty of poutine?
MAX: I might get crucified for saying this but I am not the biggest fan of poutine! It is, yes, a majestic dish but it has never been something that I crave or hold on a pedestal. We can talk about pho all day, though, if you want.
Favorite Prince Club track and why?
ZACH: Mmmm, we have a lot... "Love Strong" is that one song we actually hear the crowd singing along. At Igloofest, a major winter festival here in Montreal, it was a great feeling to have such a response in our hometown. Also Love Jackson really put us on the blog map back when we switched our name to Prince Club. Back then people we're really feeling that crossover from famous Pop/RnB vocals samples and dance-floor music. We made a few floor edits that we really do play almost every show. Classics like "Gotta Get Thru This" – Daniel Bedingfield, "Gypsy Woman" – Crystal Waters, and Justin Jay's "The Dip" who sampled that famous Freaky Nasty vocal line – instinctively we felt we had to give these anthems a little Prince Club rub and [have] been rinsing them ever since.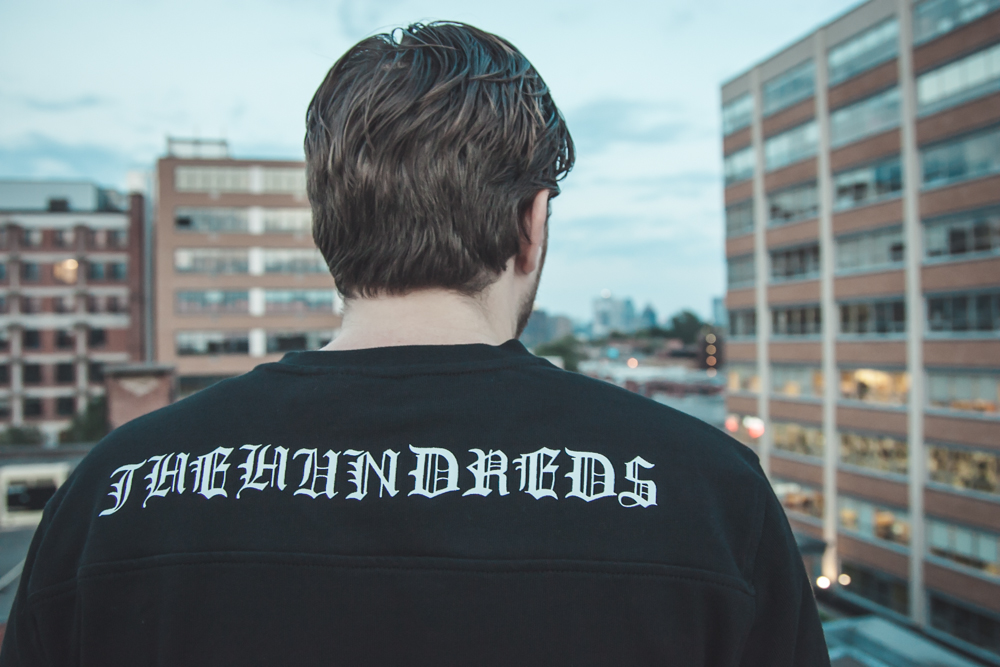 ::
Photos by Frank Lapierre, shot on a rooftop in Montreal in the Le Plateau-Mont-Royal 'hood.
Follow Prince Club on Soundcloud, Twitter @PrinceClubMusic, Beatport, and Facebook.