Vicky Grout is one of the hardest working young creatives in London right now. Fact. Although age ain't a thing when it comes to the creative industry—more so now than ever before—it's notable that she is killing it at just 19 years young, and continually looking to expand her experience with every opportunity that she earns. With a hunger to consistently raise her game with each project that she works on, Vicky currently finds herself producing both quality and quantity. It's a myth for most, but trust me, this shooter doesn't miss.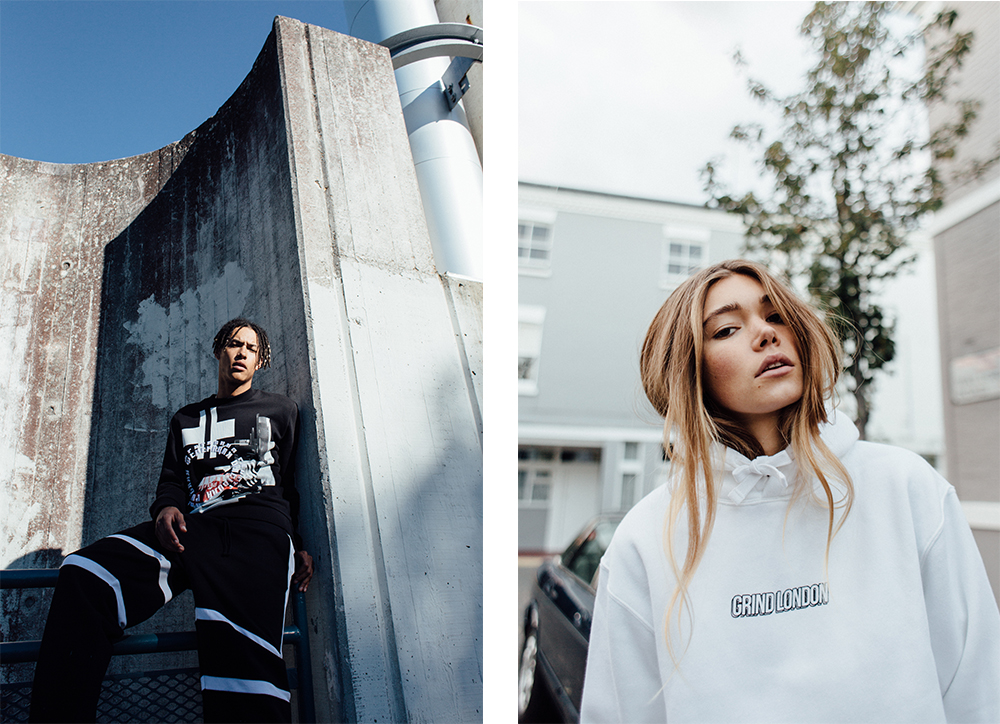 When I ask Vicky about where her passion for photography stems from, she explains, "It's kinda just about translating my interests into a visual sense." Specifically, the majority of her work sits within the worlds of fashion and music. Whether it's shooting a brand editorial during the day or pulling up to a club to shoot live music in the evening, Vicky's career has formed itself around her lifestyle—and in turn they both enhance each other. As much as she documents and visualizes street culture through her photography, she adds to the culture herself. As she puts it, "I don't make music, but I still feel like I contribute to the scene through my work," which is definitely the case. Right now, every MC coming up out of London seemingly wants that Vicky Grout™ press shot. It's become a certification of relevancy in itself.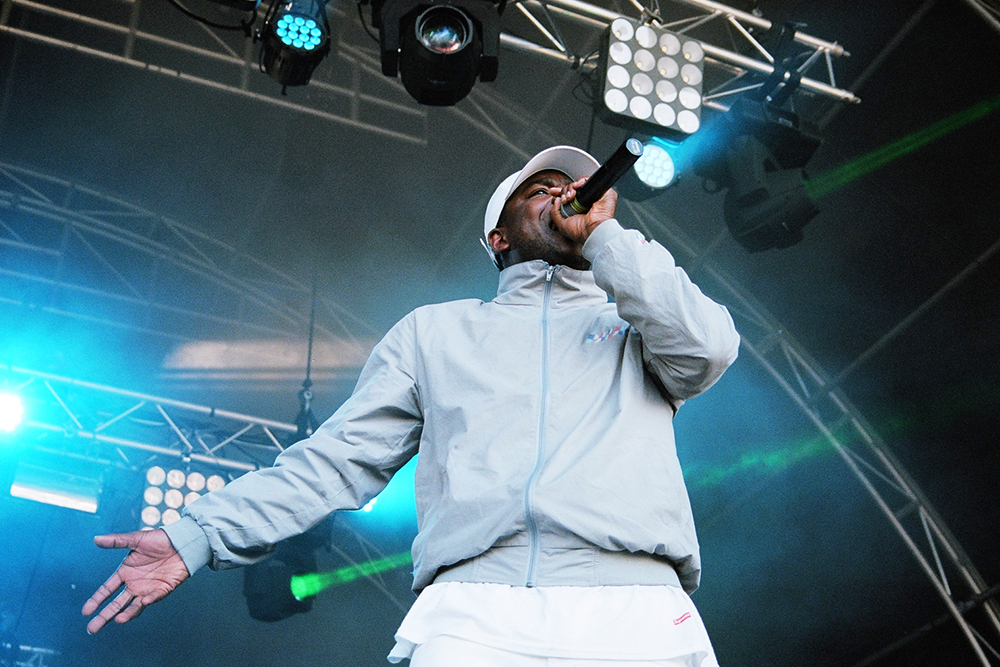 Skepta – Strawberries & Creem Festival
To understand Vicky's status as one of London's most in-demand photographers, it's important to note that she is very much in control of her own trajectory. This is a young woman simultaneously bodying her craft whilst figuring it all out. It's partially calculated—in terms of making sure she's attending the correct events and shooting the right faces—but more than that, Vicky is documenting and immersing herself within her own culture. Her whole aesthetic is authentic and undeniably reflective of London itself. People fuck with her because they recognize the hustle and the parallels between her successes and their own stories. When Vicky wins, London wins. It's very real.
Though she's best known for her portraiture—and shooting many familiar faces along the way—it's her ability to capture the character of her subject that is most impressive. She has been steadily working with more and more fashion brands recently, but it's her roots in capturing musicians that has helped hone this skill. She admits to internally geeking out when shooting some of her favorite artists, and reveals: "My dream project would be to shoot an editorial styled with sick brands featuring an artist that I love as the model. I love shooting artist portraits and music is definitely my main passion. For me, it's just about capturing that character and personality that you might not necessarily get with a fashion model." If we track Vicky's career back little more than a year or so, it's easy to see why music resonates within her work so much.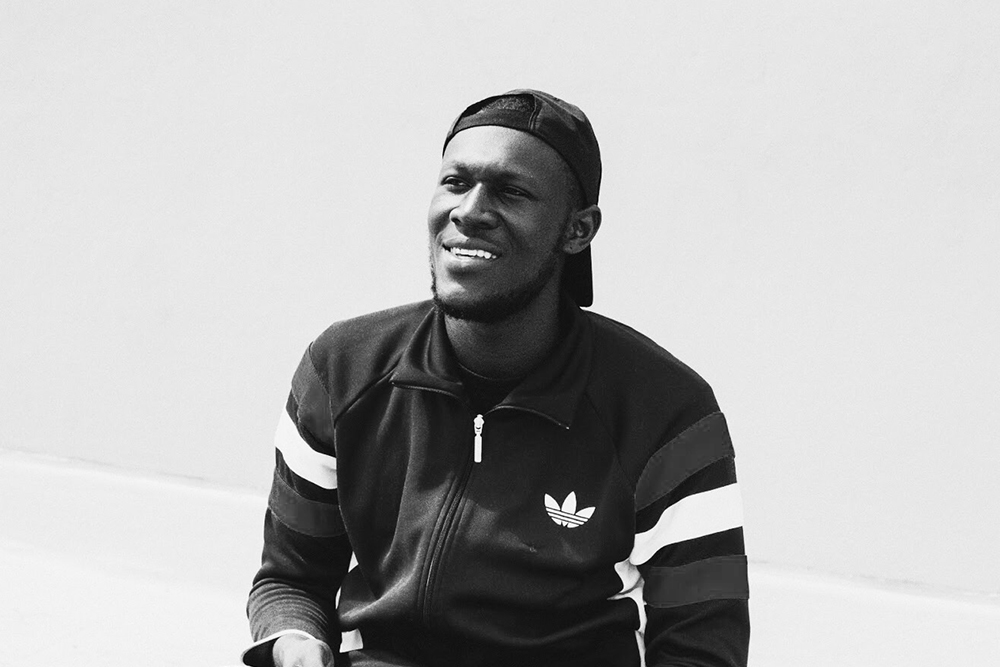 Portrait of Stormzy
Vicky cut her teeth shooting in the club, around the time she started delving into her appreciation for grime music. "When I turned 17 and I realized that my fake ID could get me into these clubs and I started going to every rave, that kinda led me more onto grime. This was probably a few months before the resurgence everyone's talking about happened." She describes it as being in the right place at the right time, with the increased relevancy of grime bringing additional attention to her work. One minute she's taking a casual photo of Skepta at a party—the next minute, the same photo is all over billboards, magazines, and iTunes charts. Whether you agree that it's down to chance, her eye for capturing these moments is undeniable.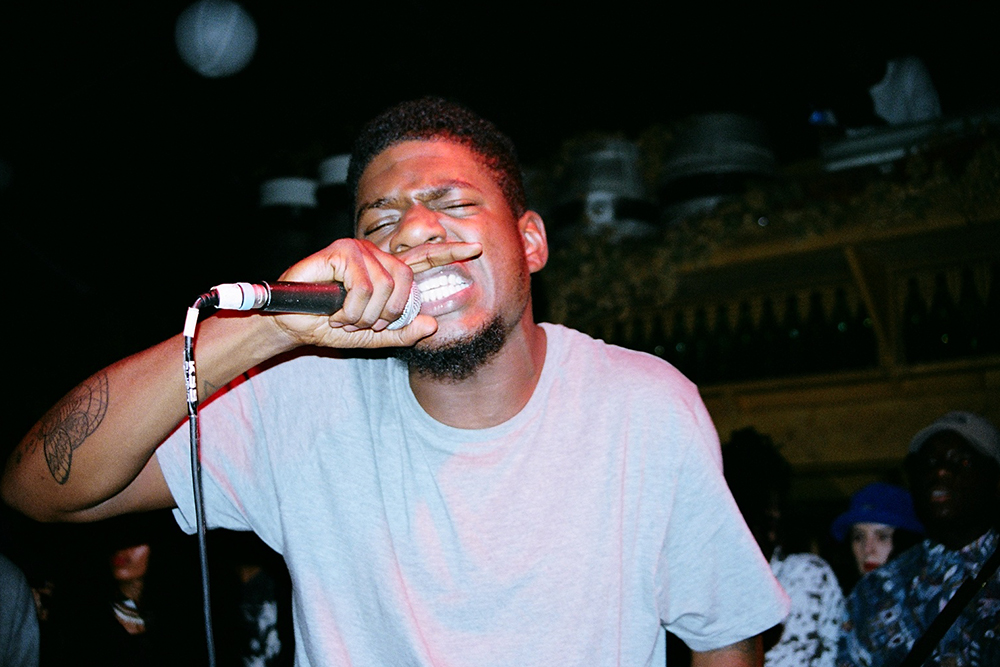 Mick Jenkins – Boiler Room
With her career spilling out of the clubs and forming a day-to-day working life, Vicky made the bold yet informed decision of canceling her plans to start University last summer. Originally intending on pursing a degree in graphic design whilst shooting on the side as a hobby, it was kind of a no-brainer for her to pursue photography full-time when the amount of freelance work she had coming in outweighed the benefits of a degree. "The graphics always felt like a chore, whereas photography doesn't feel like a job at all." And that's the dream, right? If things carry on as planned, Vicky will never have to 'work' a day in her life.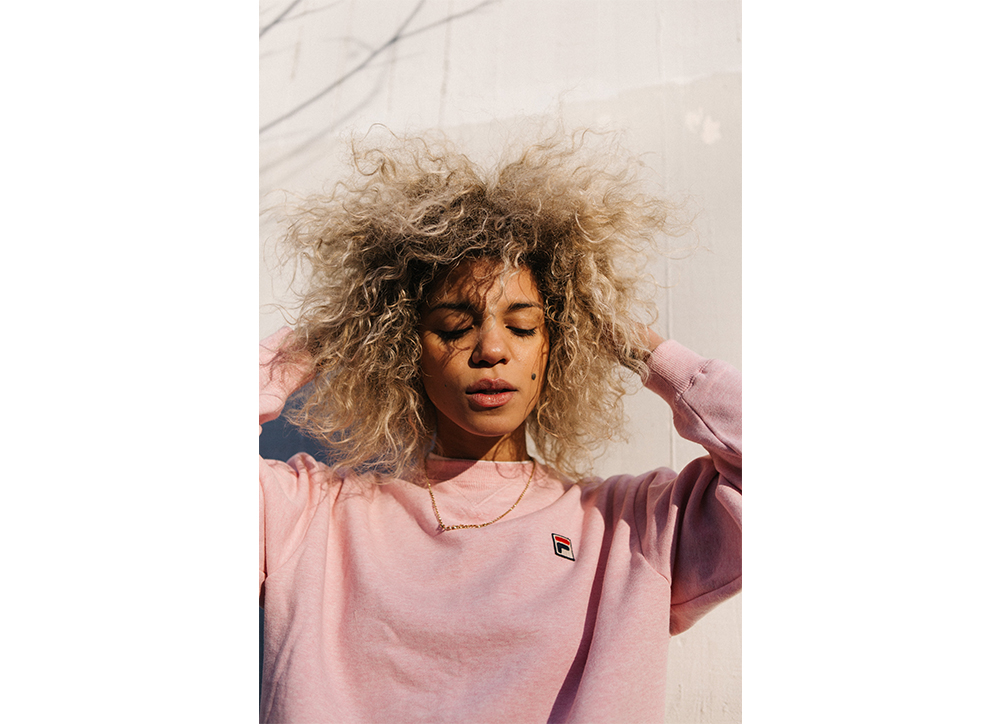 Portrait of Daili Perez
When I first discovered her work, Vicky seemed to exclusively shoot on film. More recently, her focus has been predominantly digital. When I question the shift in format, she notes, "I ended up working in digital so that I could fulfill faster turnarounds and take on more jobs. It was just a lot more appropriate, I guess. I still love the look of film—and I find myself trying to recreate that with digital—but I still like to use film whenever I'm shooting smaller raves and more intimate venues." There's a consideration for how the medium reflects the scenario: "The MC side of things still looks good on film. Back in the early days of grime, you'd see a lot more of that anyway, so it feels more authentic to shoot it like that. When it comes to shooting portraits on film, that actually makes me feel uneasy now. I feel like I can be more experimental and brave when I shoot digital."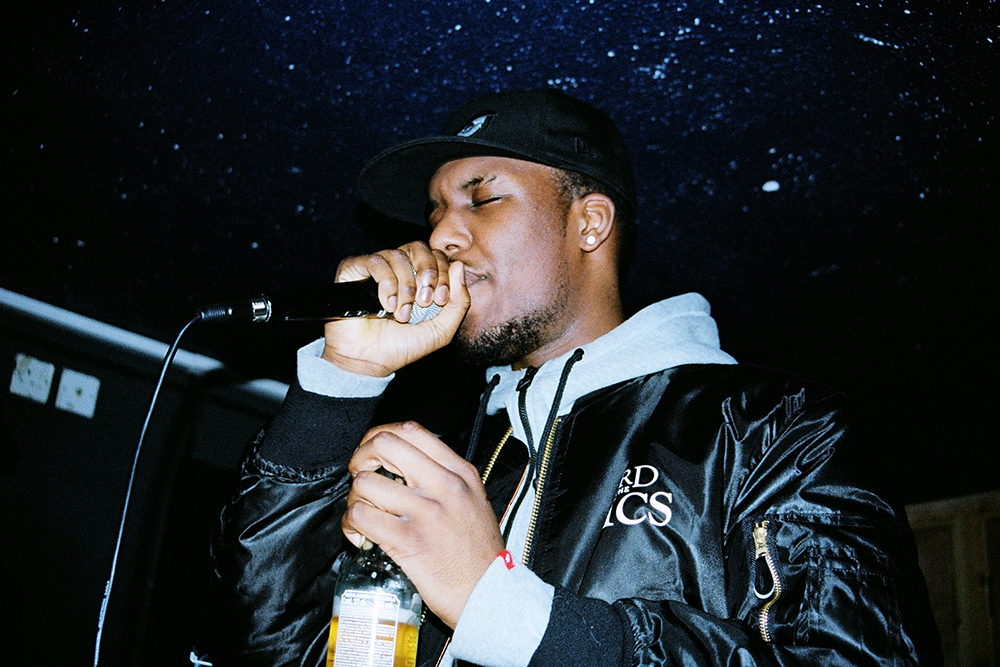 Novelist – Visions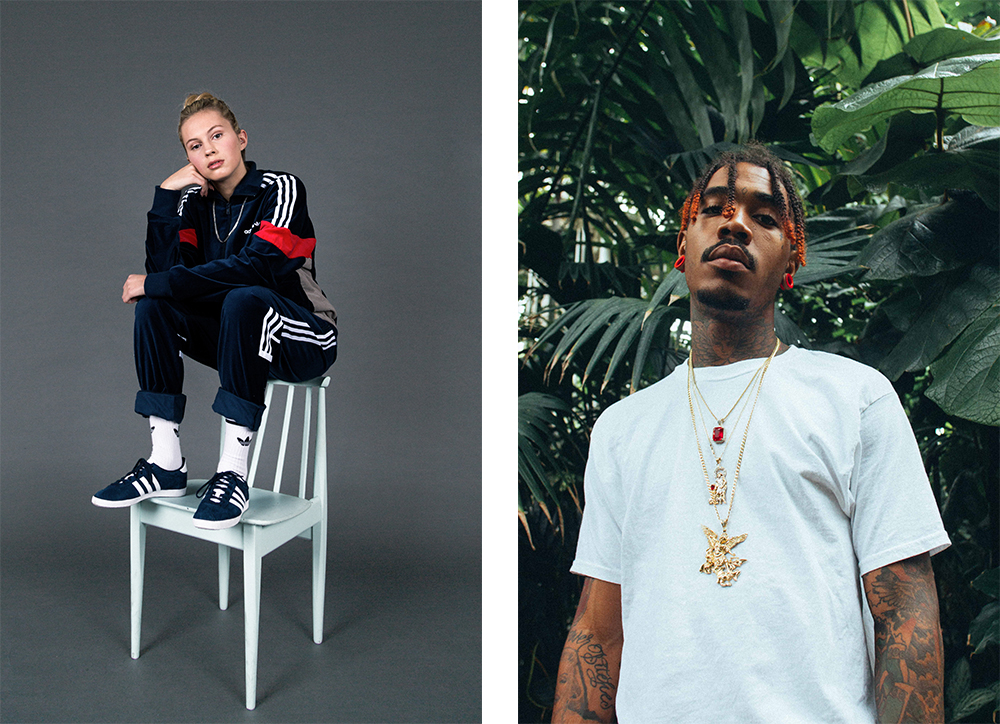 L: Editorial for adidas "Tracksuit Day" – R: Portrait of J $tash
With the sheer volume of work that Vicky is producing right now, it's understandable that she made the jump to digital. In the same way she grew within the music scene, we're currently witnessing a similar growth in her fashion work. From shooting Instagram content for smaller, independent streetwear labels to shooting full campaign editorials for the likes of adidas, Puma, and Reebok, Vicky's recognizable style is being harnessed by brands all across the spectrum. Combining her roots within street culture and her raw skill as a shooter, it would be criminal if she wasn't in high demand. Running parallel to her influence within London's music scene, her co-sign is just as valuable to these brands—arguably as prized as the work itself.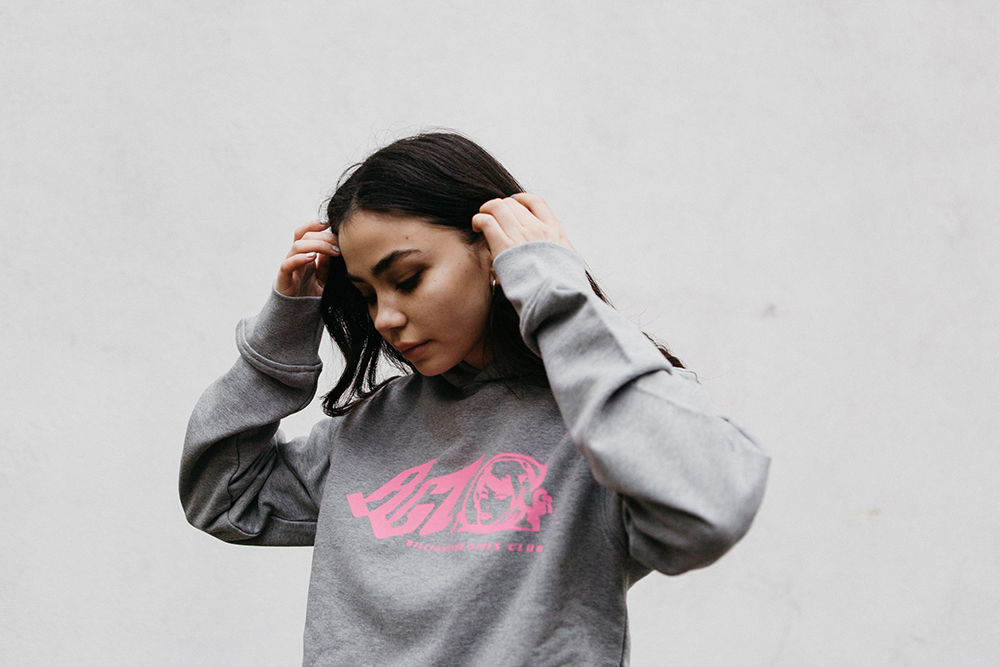 Editorial for Billionaire Girls Club
In light of her rapid rise, it's still early days for Vicky Grout. She's achieved a lot in quick succession, but remains level-headed and focused enough to roll with the momentum she's cultivated. She's proud to be from London, and even prouder to be a part of this new wave of British creatives. With that being said, she's really not checking for anyone else. "I don't like the idea of comparing myself to other photographers, or trying to be better than others—I just want to try and be better than myself."
***
Stay up to date with Vicky's work via Instagram.