When you last joined us, we were exploring San Francisco via Benny Gold's personal recommendations and learning American sports etiquette the hard way (apparently nobody buys foam hands?). The next step of our trip (see part 1 here) was to hire a car and try make our way to Los Angeles, via the famed Route 1 Pacific Highway.
I have driven for 10 years, but have never driven anywhere other than the UK before this trip, so this was certainly going to be a learning curve for me. After some initial annoyance and the lack of Mustangs to hire (we were really pushing for the American dream here) we hired their last available convertible, the Chrysler Sebring.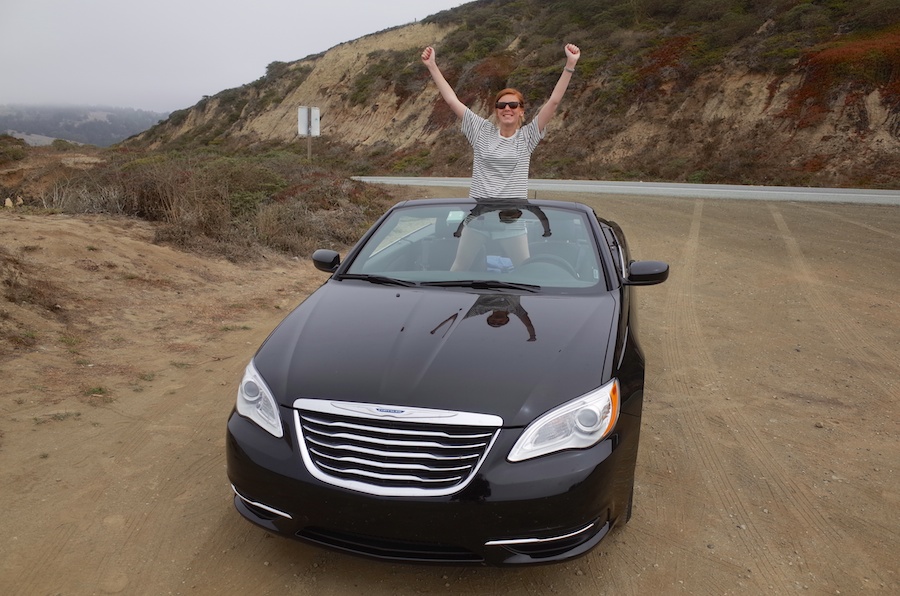 We set off along the dusty North California highway, after an initial navigation issue leaving San Francisco Airport, and it wasn't long before we'd pit stopped in Santa Cruz for lunch.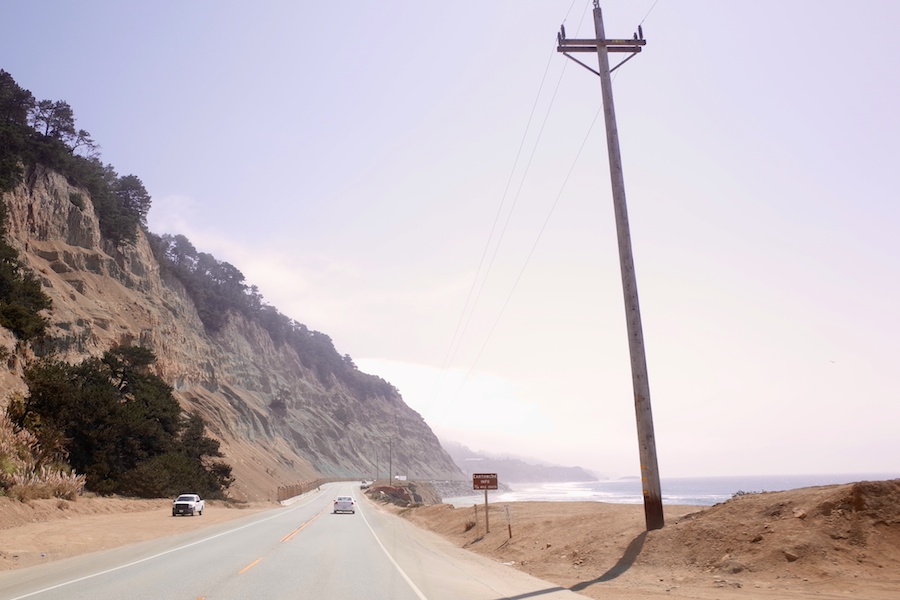 Under the impression that we were pressed for time, we did a quick "tour" of the beach front from the car, ate in McDonalds, and carried on our way. I was later told that we missed out big time here, and should really have stayed longer. Well, there's always next time.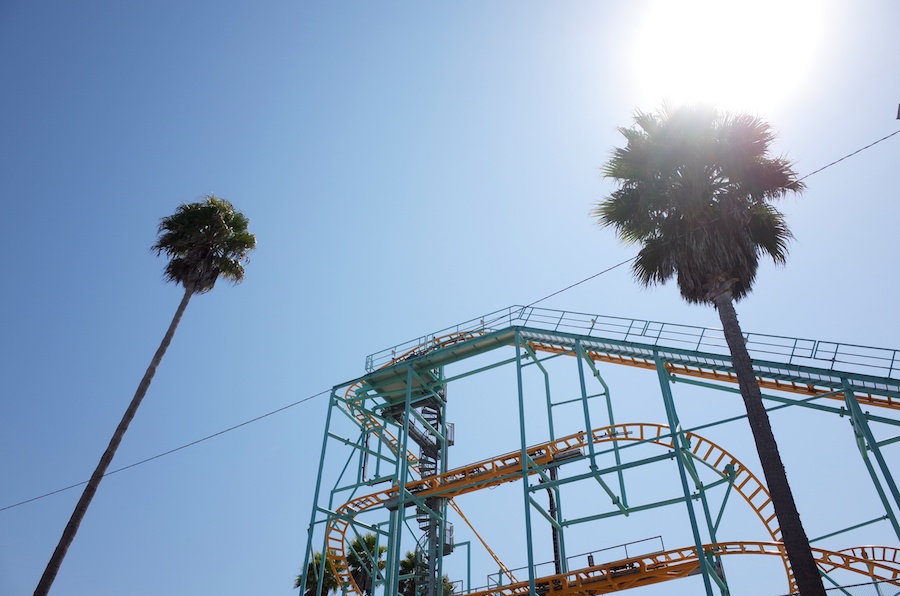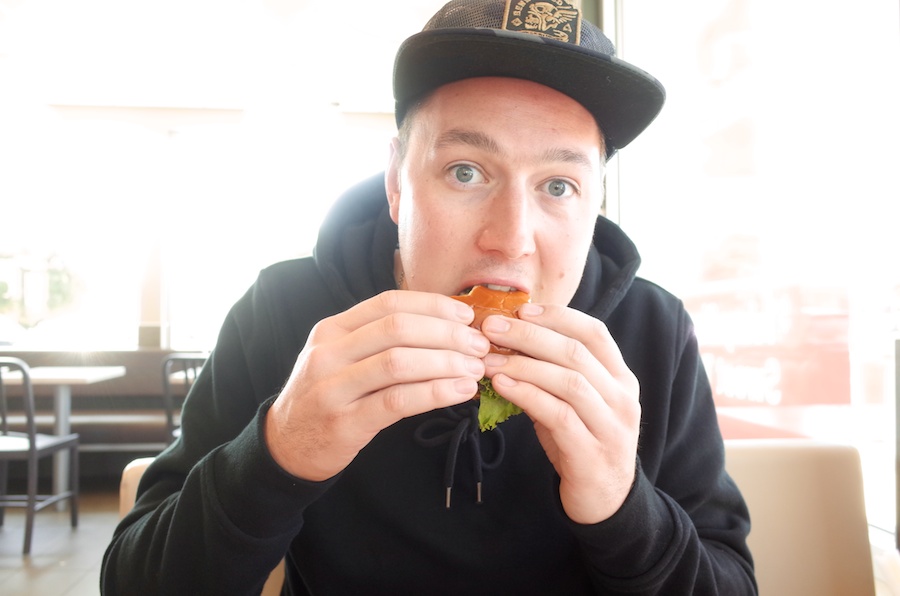 Our final destination and resting place that night, Monterey. Once a thriving fishing town, it's now mainly a tourist spot famed for its aquarium (which we didn't visit).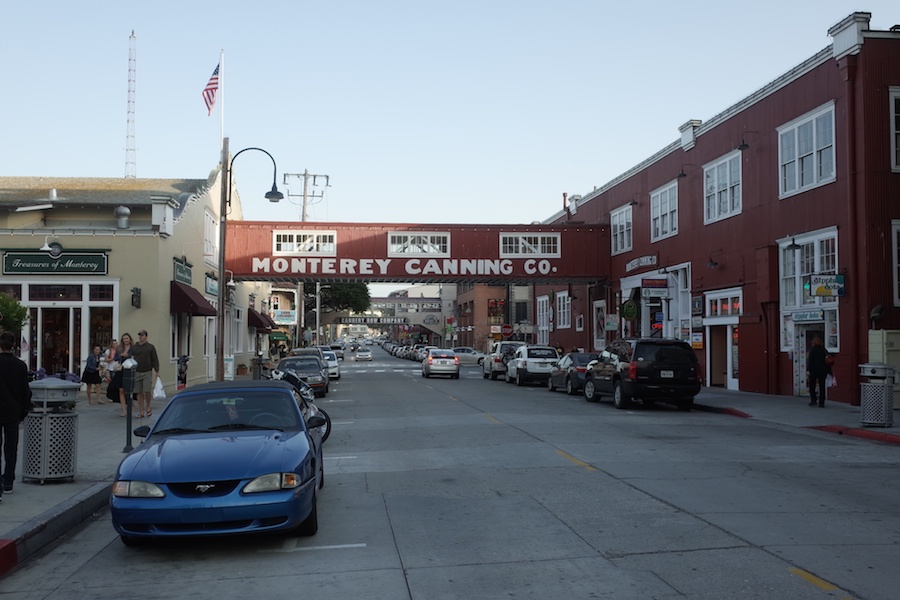 We did however visit one of the many tourist crap stores...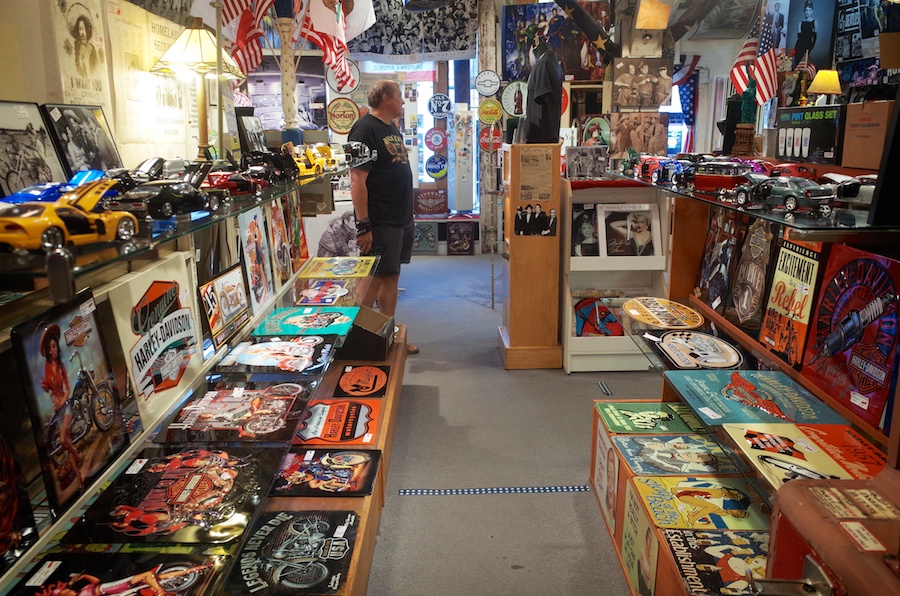 ...And a bar with more beer on tap than I'd ever thought previously possible. You Americans always have to do it bigger don't you?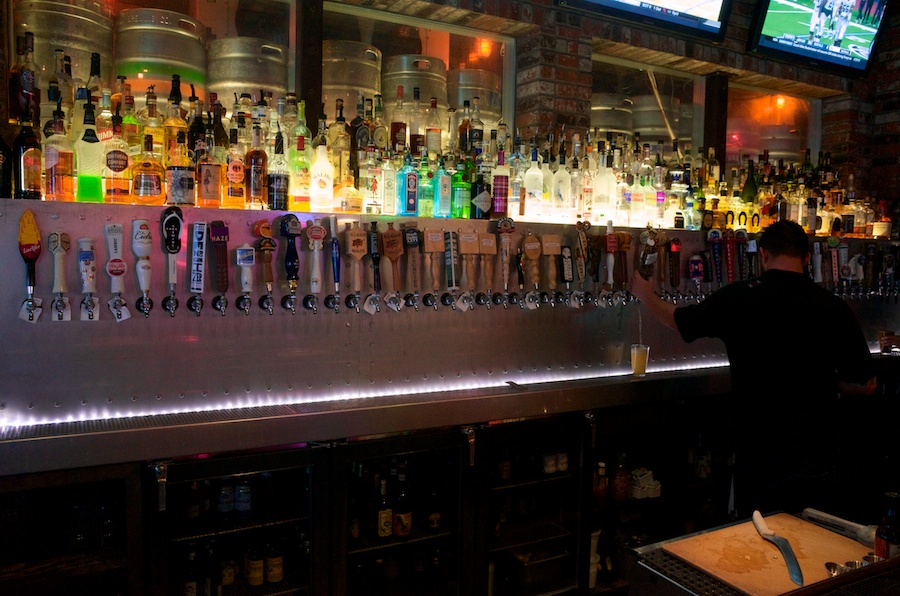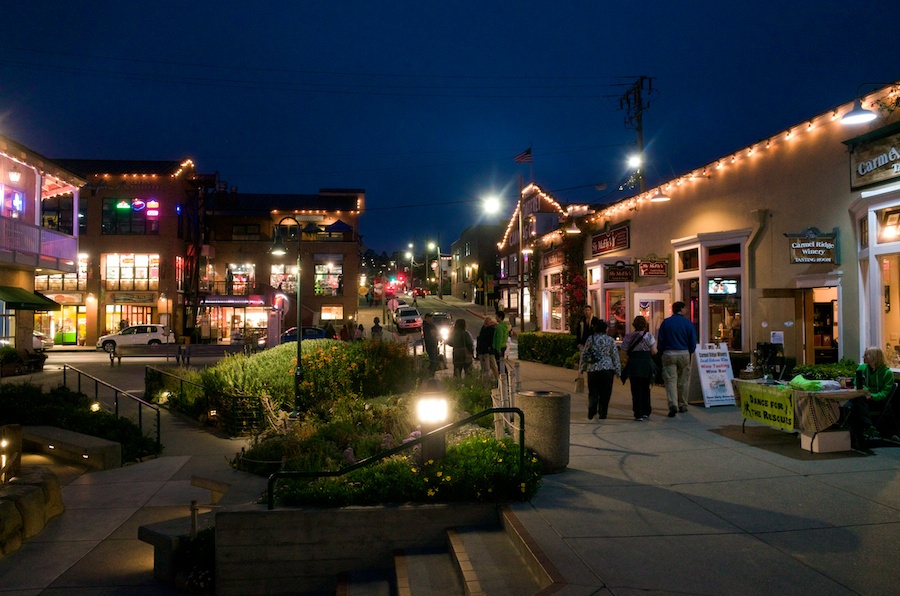 We left Monterey early doors the following morning and headed to Pismo Beach via Big Sur, but we had time to check out the harbour and for Sarah to make a new friend before we left.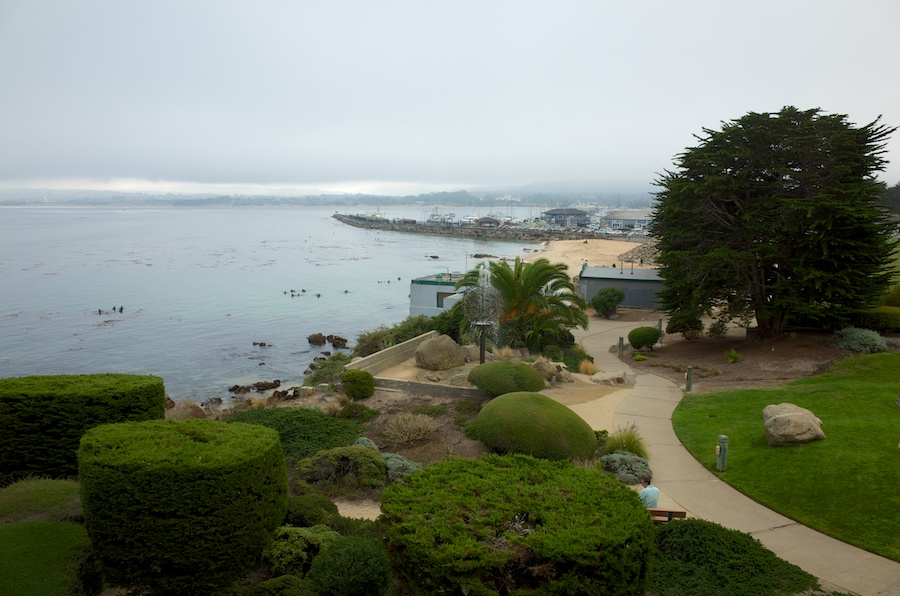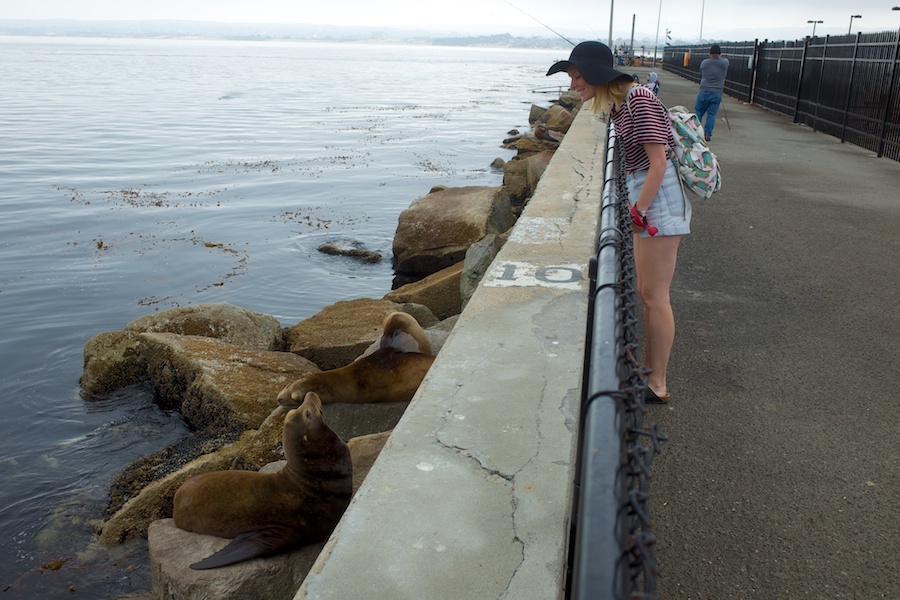 The first stop en route to Big Sur was the famous Bixby Canyon Bridge. Immortalised in my memory by the Death Cab For Cutie song of the same name. Funny story about this bridge – make sure it's actually the right bridge before you stop your car, shoot a roll of film, and marvel at how good it is. Unlike us, who got it confused with the much smaller bridge before it, only realising when we got to the ACTUAL bridge.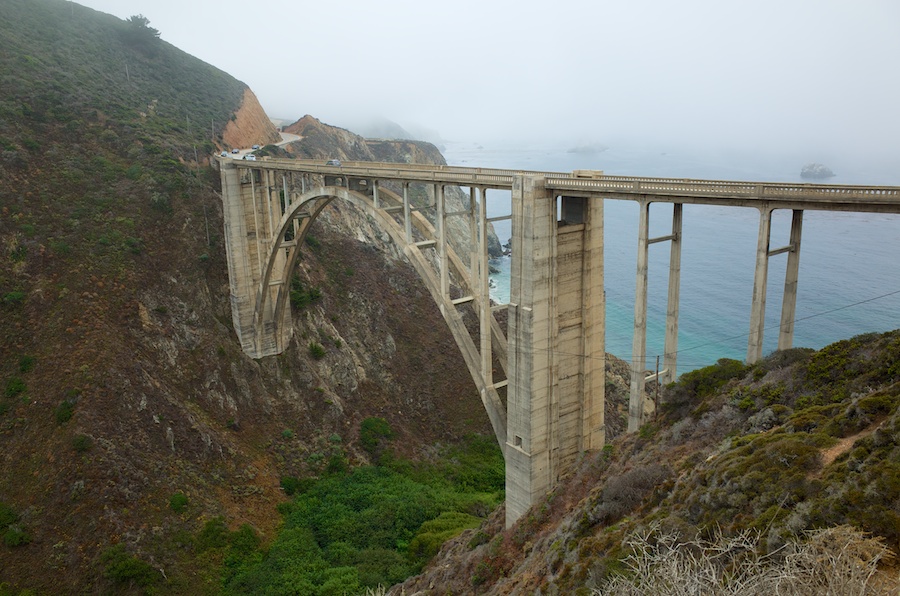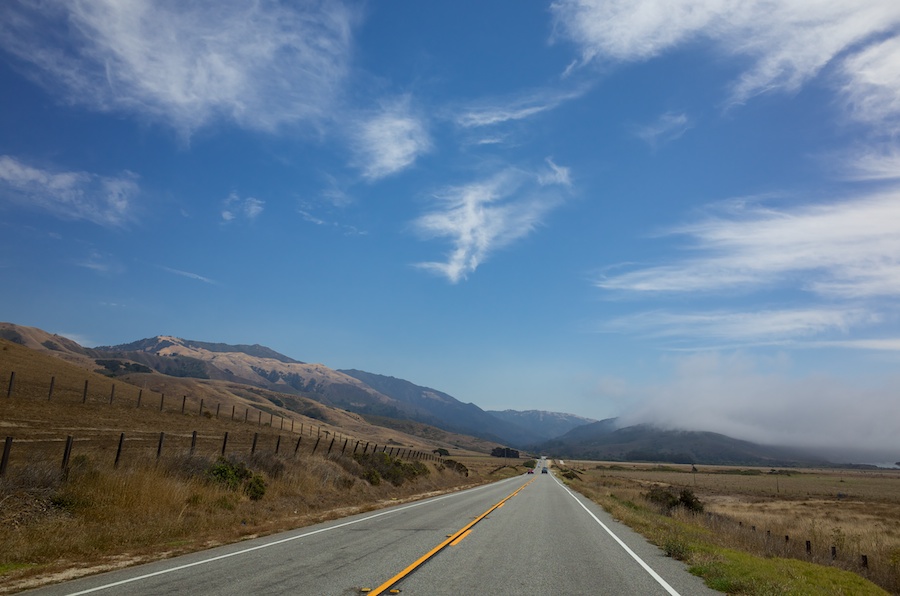 Big Sur is amazing, I've driven through it before but never stopped. The scenery is beautiful and when you see postcard images of California, this is it.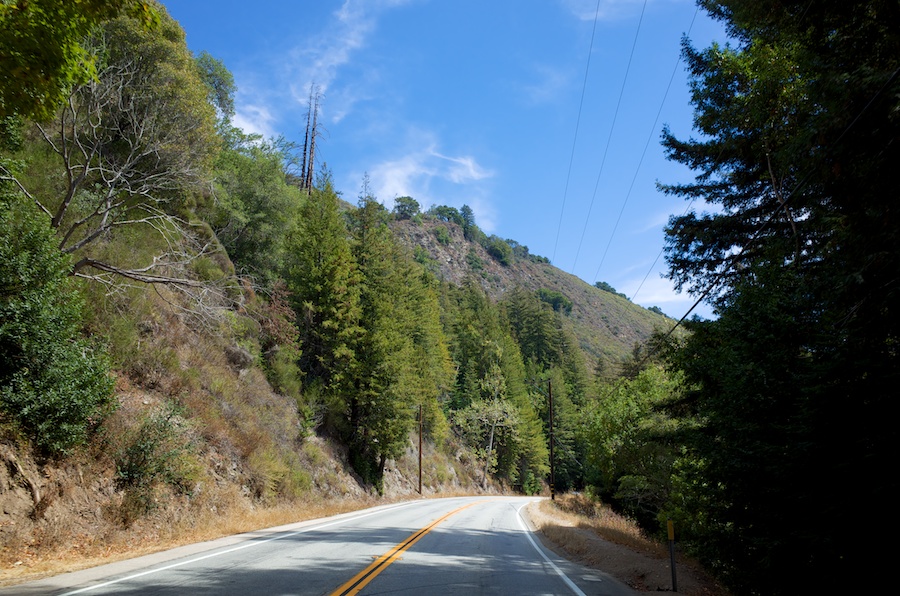 We stopped at Pfeiffer Beach to each lunch and take a break from driving. It was practically empty and beautifully hidden away, no signs or markings to find it from the road, and just the right amount of 'this is just for us' to make us feel smug about knowing about it.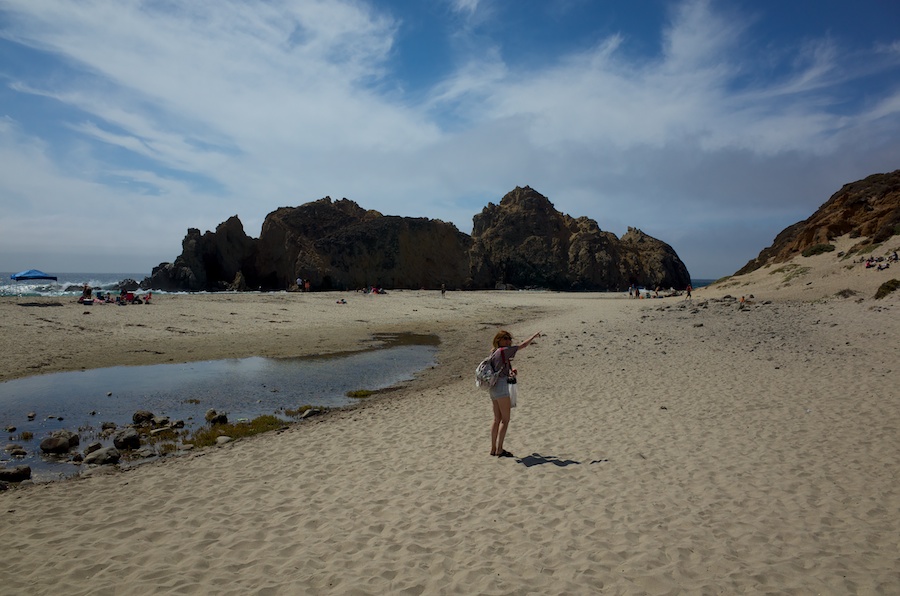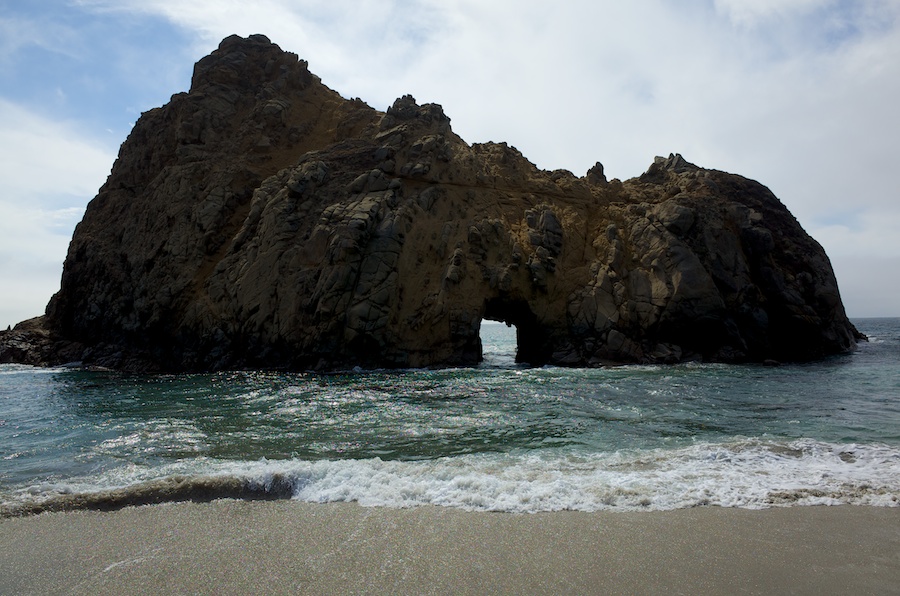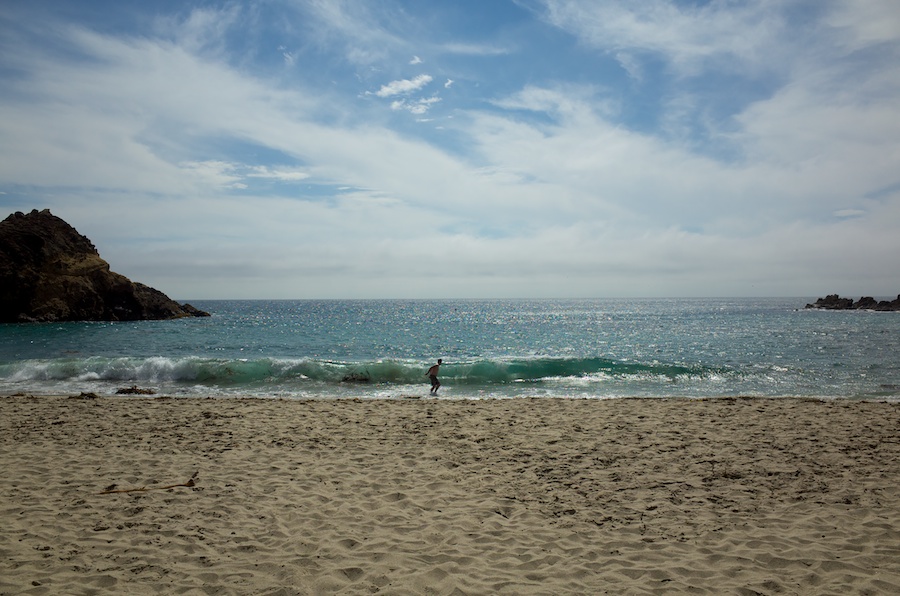 Told you it was beautiful. The scenery isn't bad either. (Phoenix shades can be bought here, the hoody is The Hundreds too. Thanks to Reef for the shorts).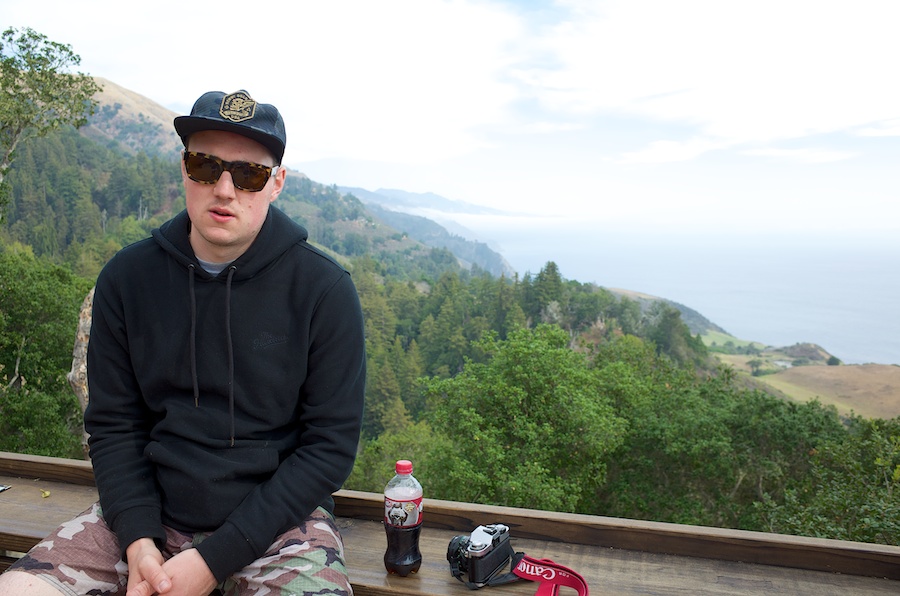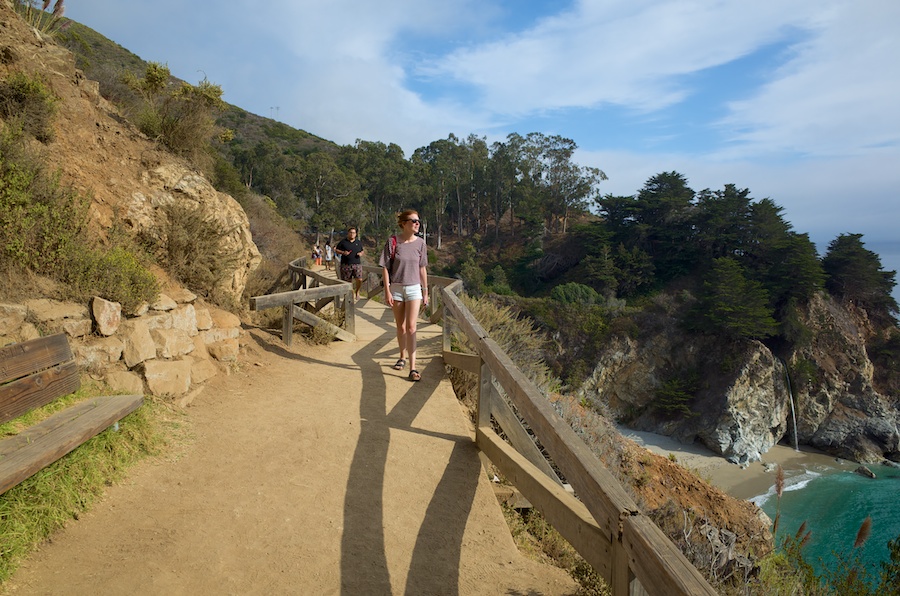 I can't remember what this place is called but you can't get to the actual beach and it's absolutely beautiful. I took the photo from a viewing platform that used to be the site of someone's house. Imagine having this view every single day? Absolutely beats the building site I'm currently looking at.
Another long day, another hotel.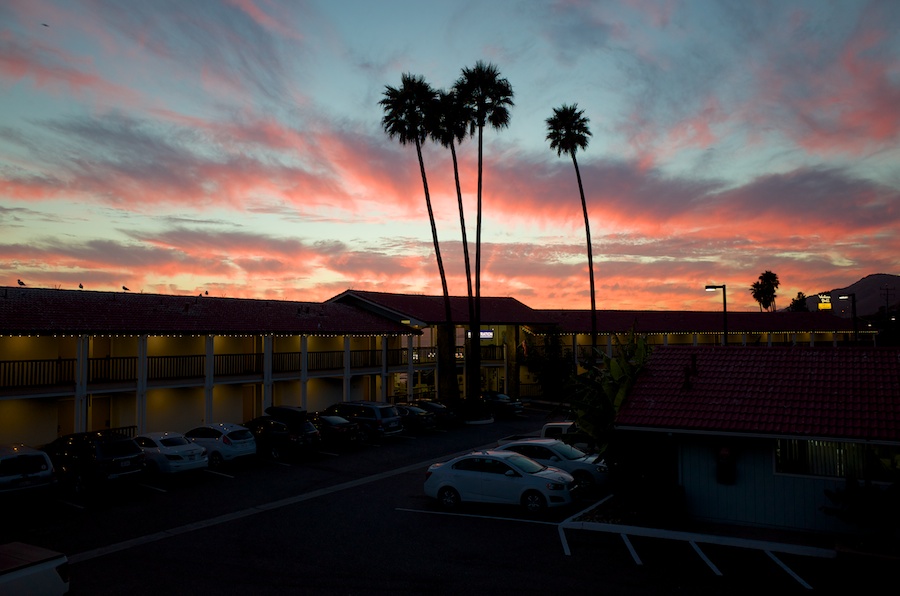 This time we're in Pismo Beach and the only restaurant we could find is serving exactly what I wanted – ribs. This particular joint, Mo's Smoke House, claimed to have the best ribs in California, with certificate to match. I'm in no place to judge, but they were pretty damn good.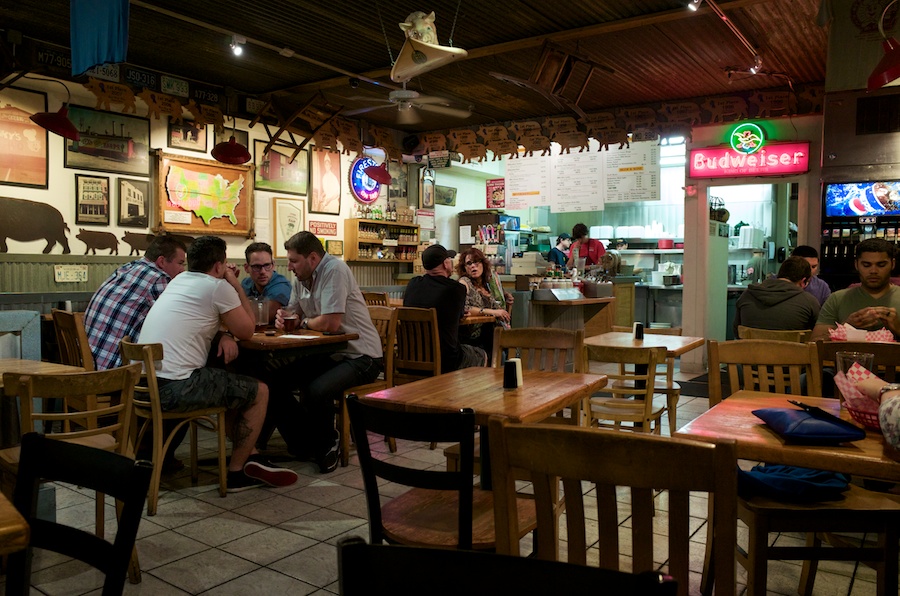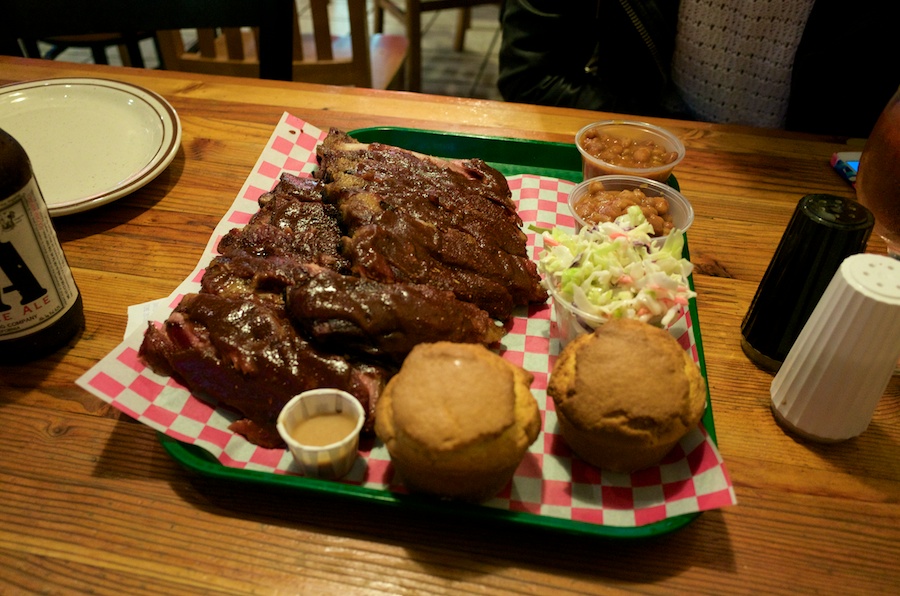 This is the kind of image that made leaving California very difficult.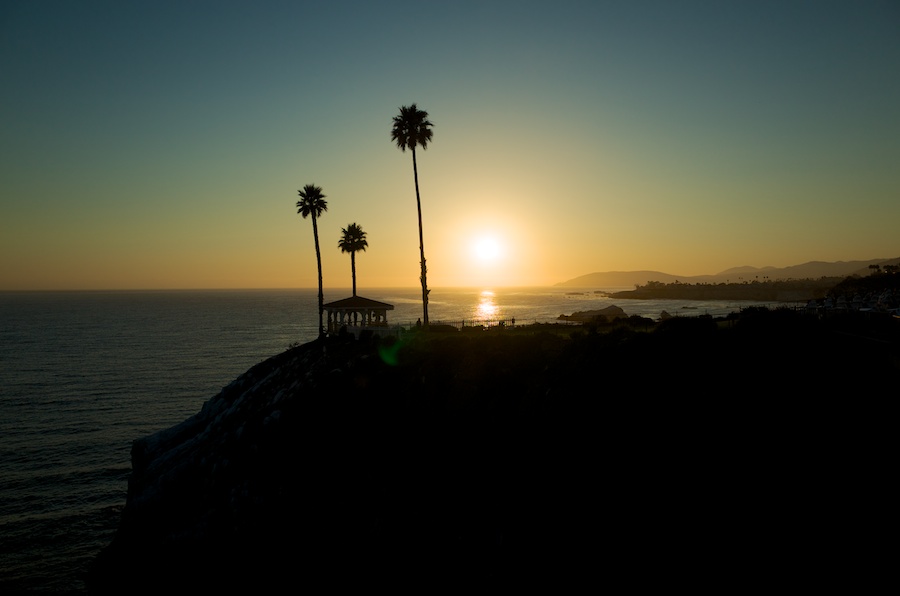 Final stop before LA was Santa Barbara. I don't even know what to say about this place aside from it's basically the Californian dream. Tree-lined boulevards, amazing beaches and fantastic food. This might have just been my favourite spot so far.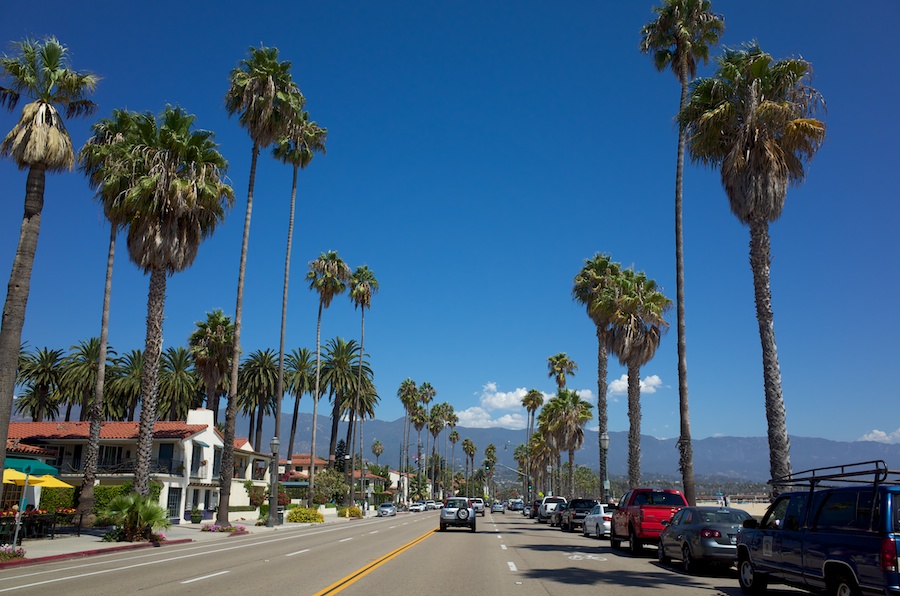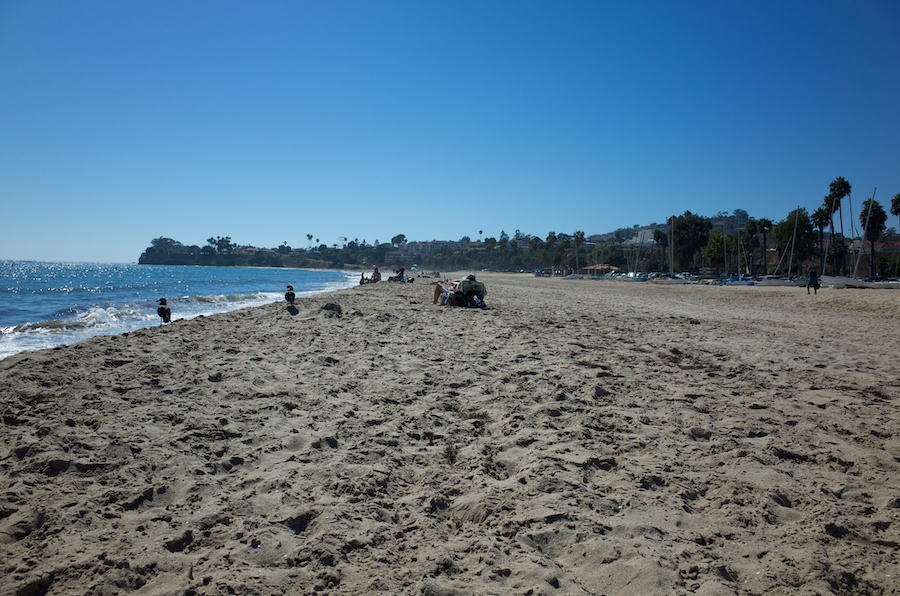 .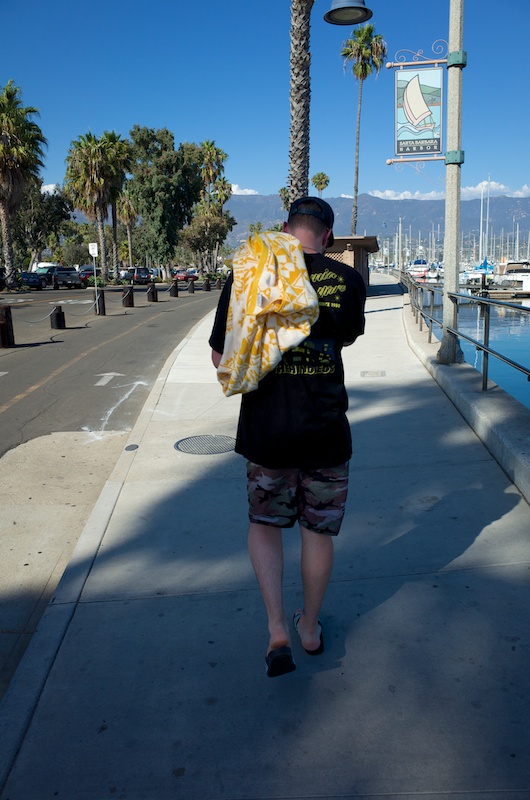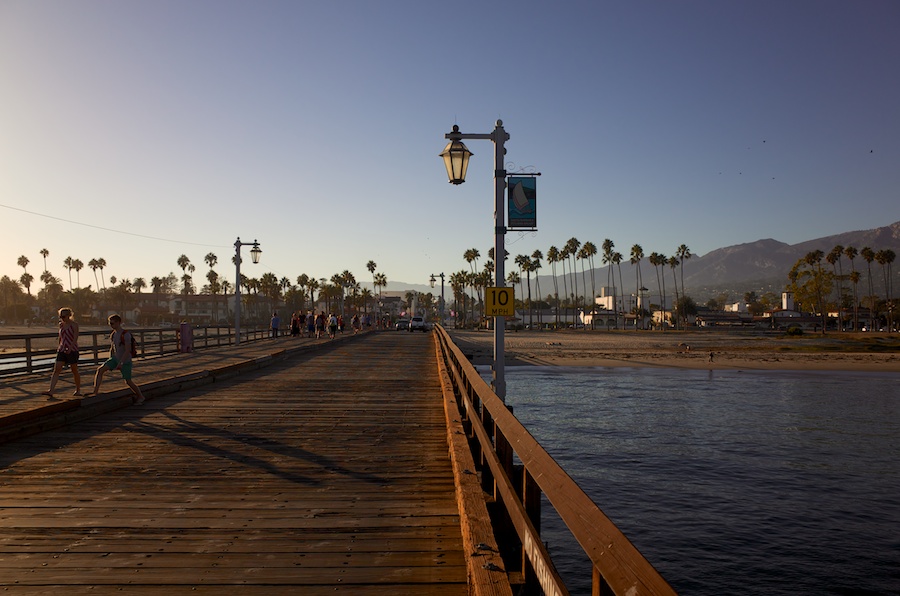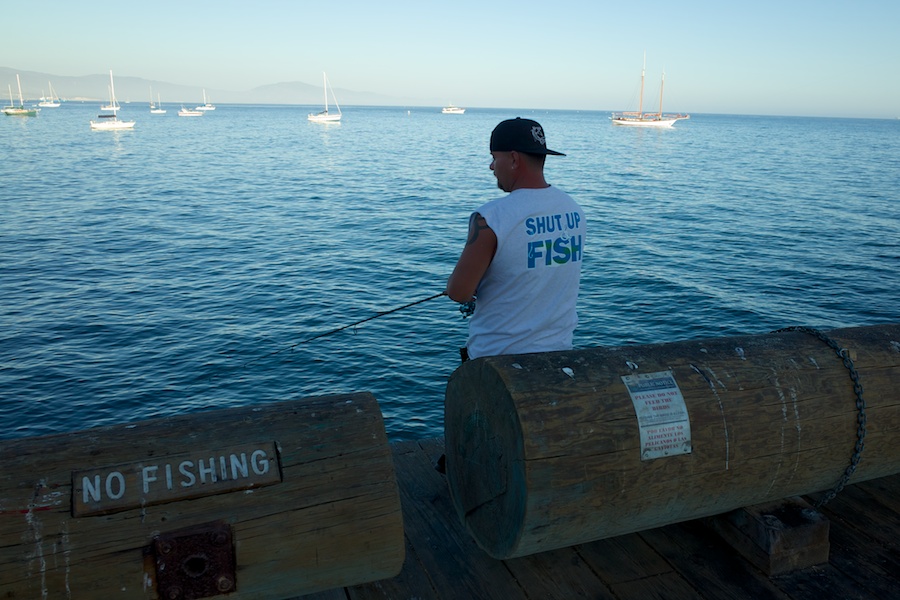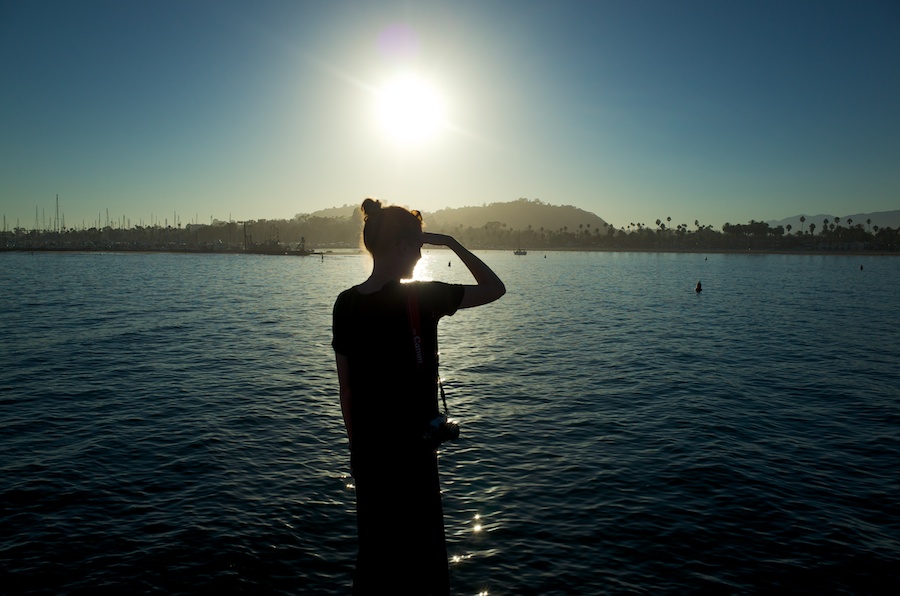 Can someone tell me what is going on here? So, you're telling me these guys have bought/invented personal dingys that they stand in, just to fish? Are you serious?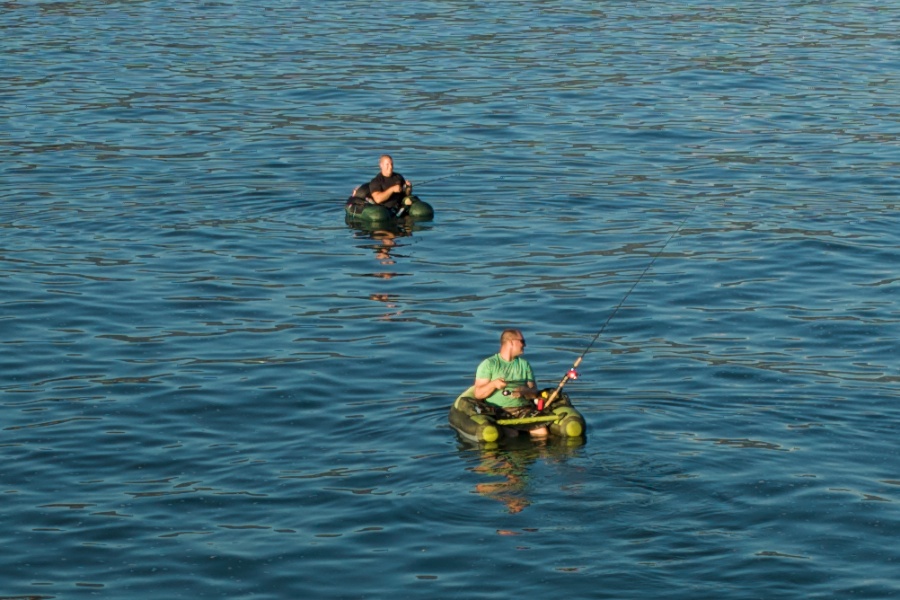 Left our mark in Santa Barbara (collab out now), next stop LA!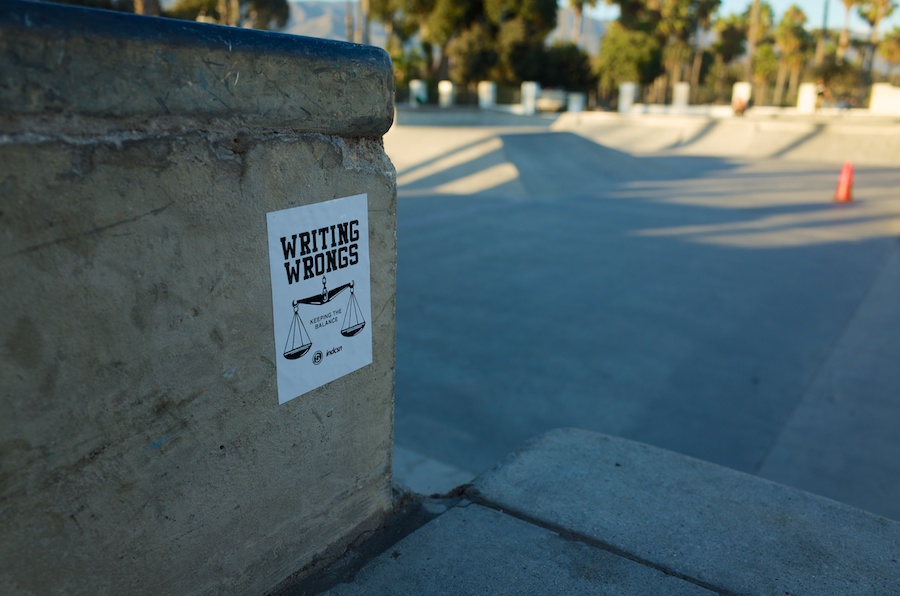 ::
Thanks to Sarah for taking half the photos, follow her Instagram here, and follow Breaks on Instagram while you're at it too.