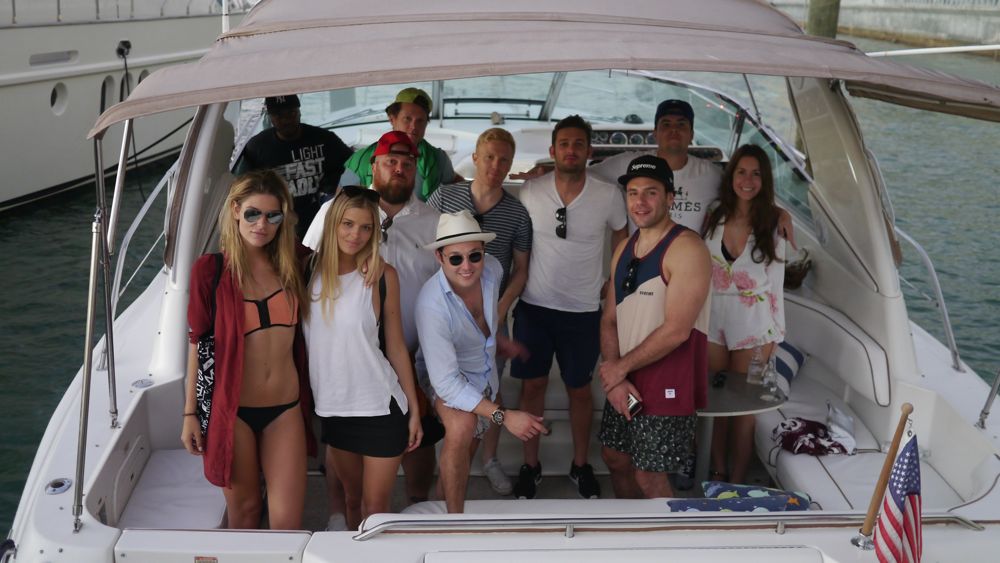 From what witnesses tell me Art Basel in Miami was a pantload of fun. During the day we visited as many galleries as we could handle, at night we schemed our way into as many parties as possible. A very cool person once said: "if you can't outsmart a PR girl holding a clipboard, you don't deserve to get in. Our last day we rented a yacht and tried to relax. The girl in the orange bikini top (Danielle something) is Adrien Grenier's girlfriend in the upcoming Entourage movie… but you knew that.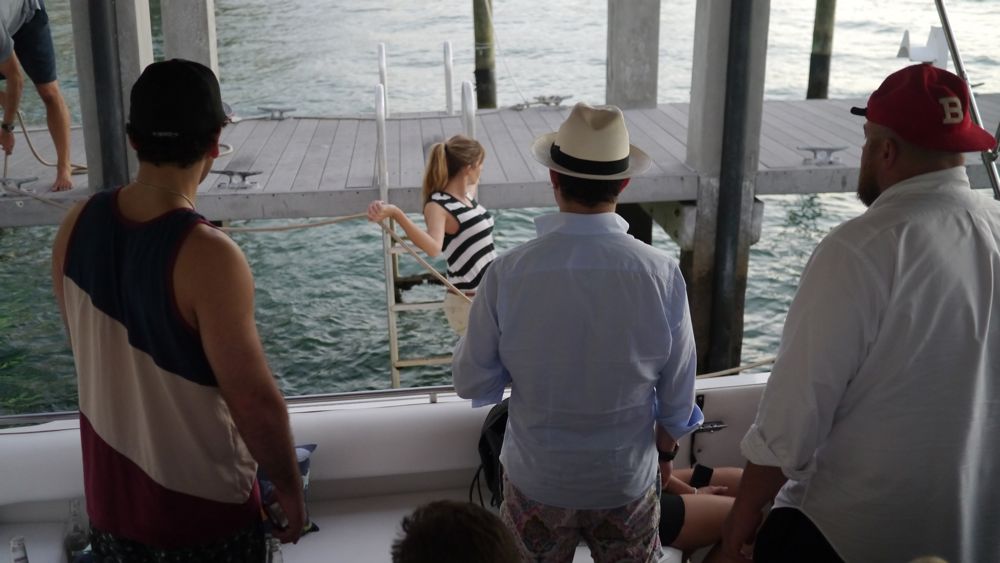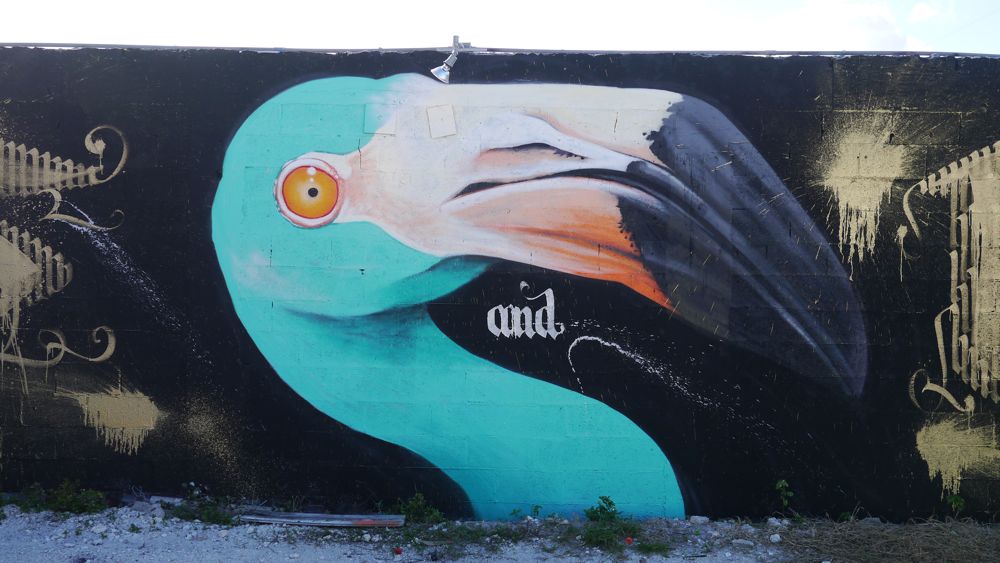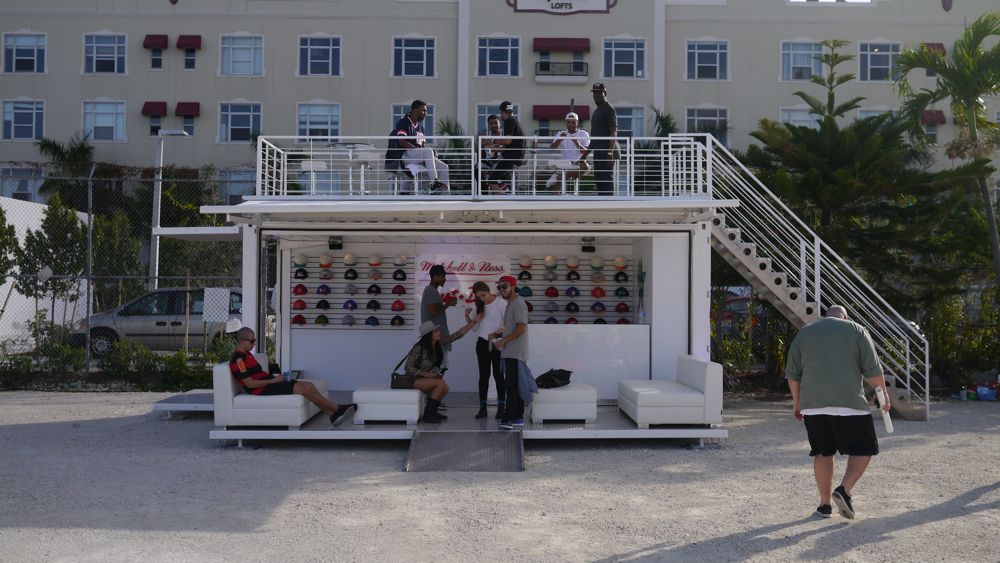 This is the Just Don pop up in the middle of the Wynwood walls. A sterile, white, oasis of $500 hats.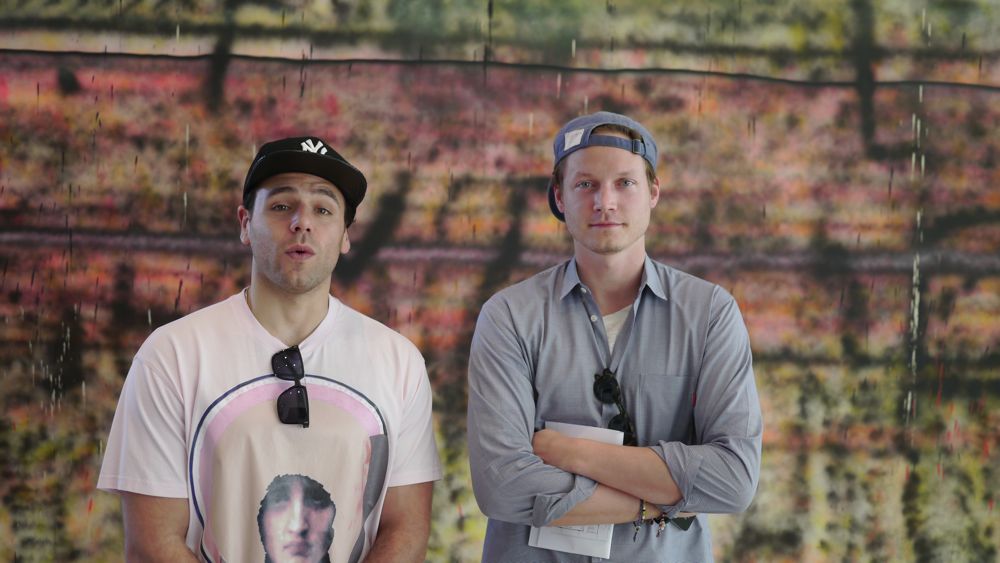 Josh and Laurence of Rochambeau in front of their favorite Sterling Ruby.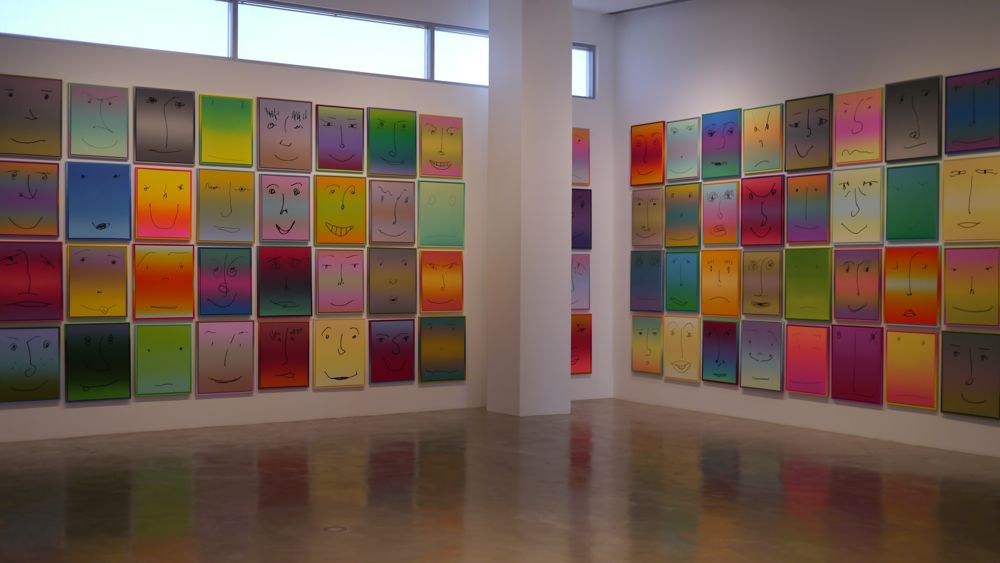 Rob Pruitt's faces