In this feature from The Hundreds' Winter 2014 magazine, The Hundreds' own emperor/H.P.I.C discusses his favorite restaurants in the iconic Farmer's Market on 3rd and Fairfax. For more fun tales, cop the mag here.
::
Pampa's Grill
If you're in LA and you're craving some solid Brazilian, then get yourself here quick. They graciously serve everything buffet-style, so of course I load up my plate with tons of sirloin cap and garlic beef, with sides of Caesar salad, potato salad, plantains, and rice & beans. I always order a can of thirst-quenching Guarana just to be sure I can avoid a dangerous clogging situation.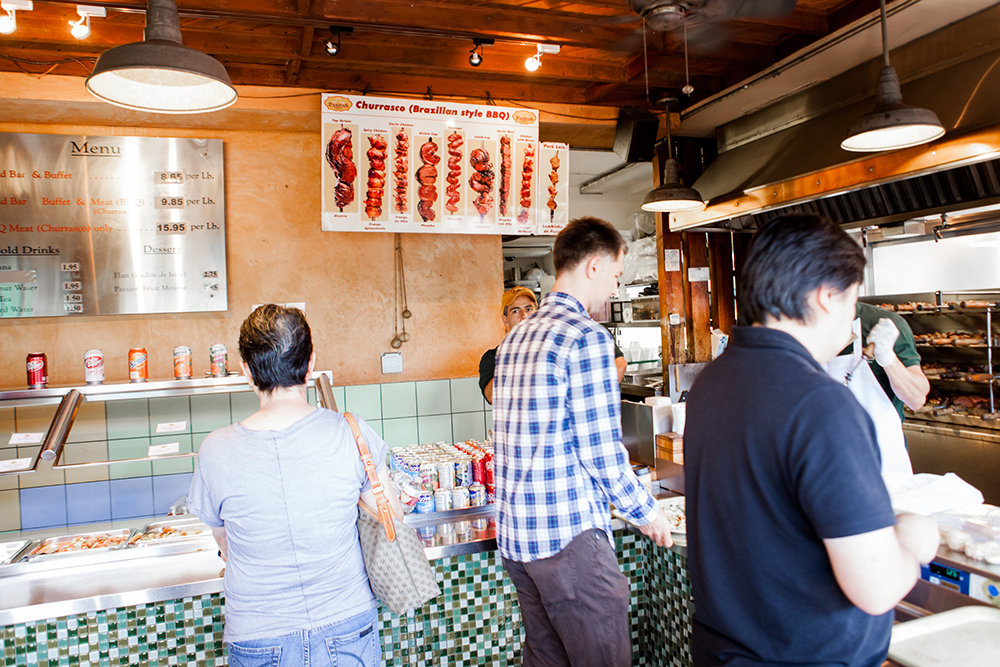 Fritzi Dog
Confession: if there's a hot dog place, then I'm inhaling their menu. It's only a plus when they're actually as great as this spot. I always get the Deli Dog on a pretzel bun. The tots with chili cheese are to die for! If I'm really hungry (which... come on) I'll order a corn dog to top it all off.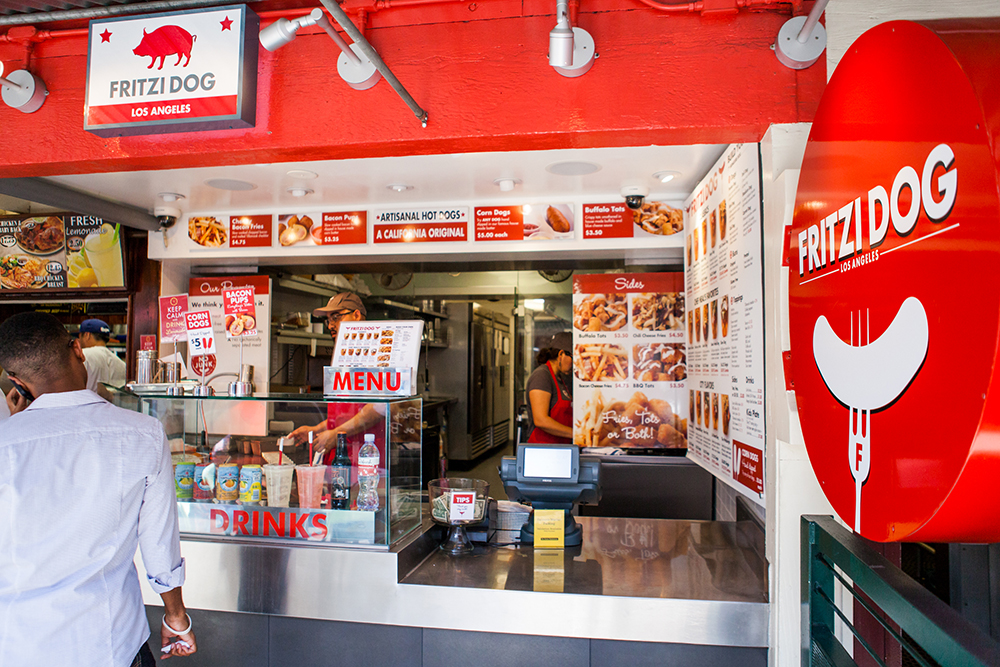 Bennett's Ice Cream
Ice cream shops have an unfair advantage because they already serve delight in a cone, but Bennett's is something else. I usually go for their Frozen Banana or Drum Stick, but if you're hankering for a scoop then do yourself a favor and order a Fancy Nancy: coffee ice cream with bananas and caramel (!!!!!!). Make this your last stop – I mean, only if you want the perfect ending to a meal at The Farmer's Market.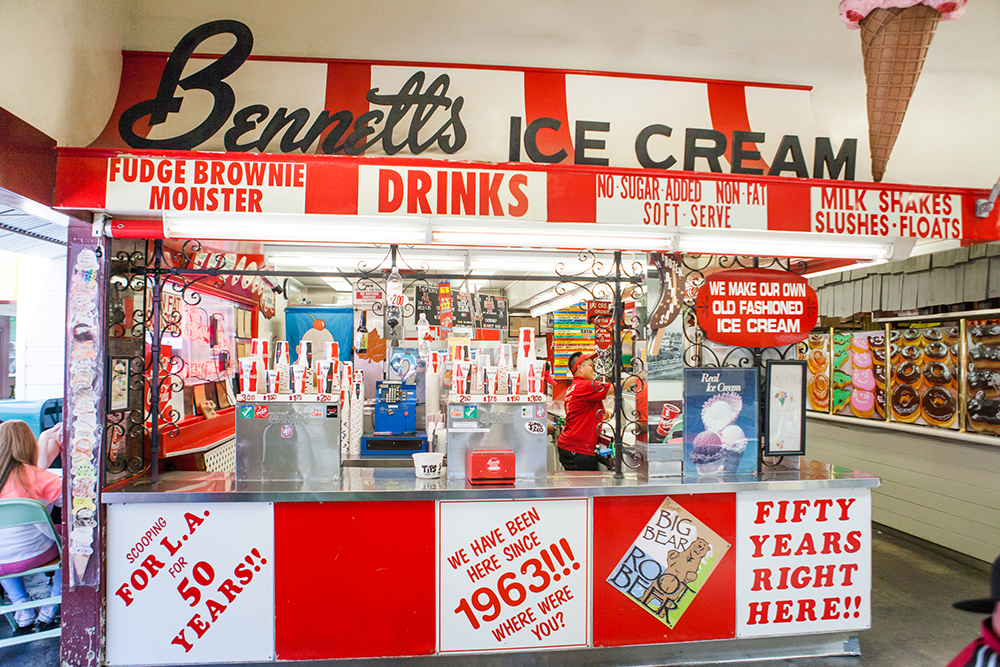 Gumbo Pot
There's Po' Boys… then there's Gumbo Pot's Po' Boy – my favorite in the city. Can't decide between the shrimp, fried catfish, or soft shell crab? There's
absolutely no wrong answer. The jambalaya is so delicious it could become a problem, but be warned... it's spicy.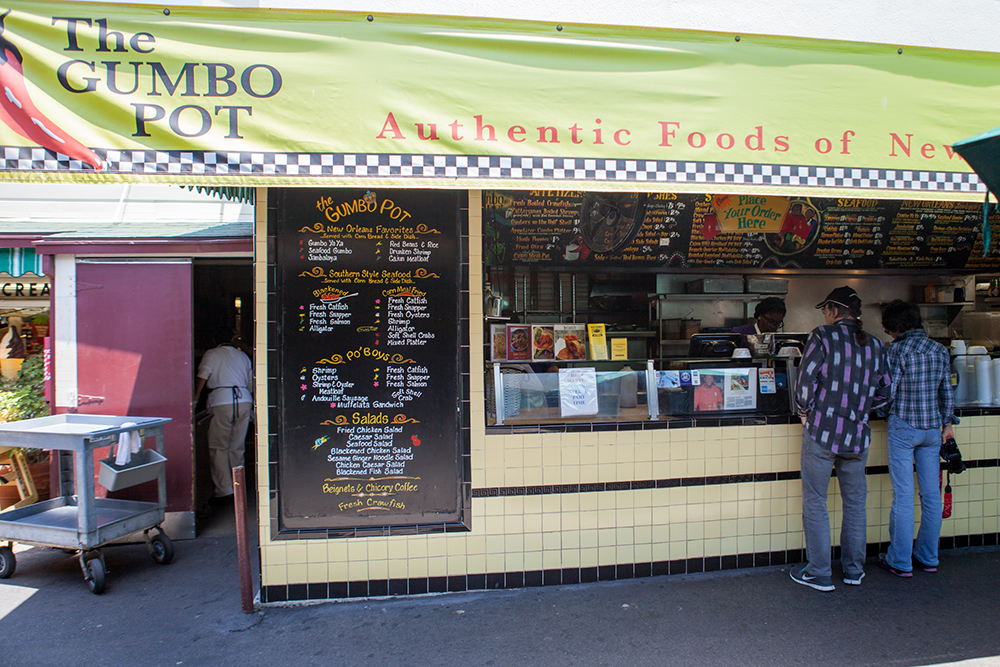 Moishe's
I've been eating dinner here almost as long as I've been eating dinner... almost. It's the Beef Shawerma plate that made me a believer. You can't go wrong with their sides, but I usually go for the Babaganoush, Spicy Hummus, and Fatoush salad. All combined, you get a near religious experience.