In an attempt to venture outside of my regular production aesthetic and sound; I whipped my decrepit Jeep a few blocks from my home to the studio lockout of multi-faceted producer, Caleb Stone.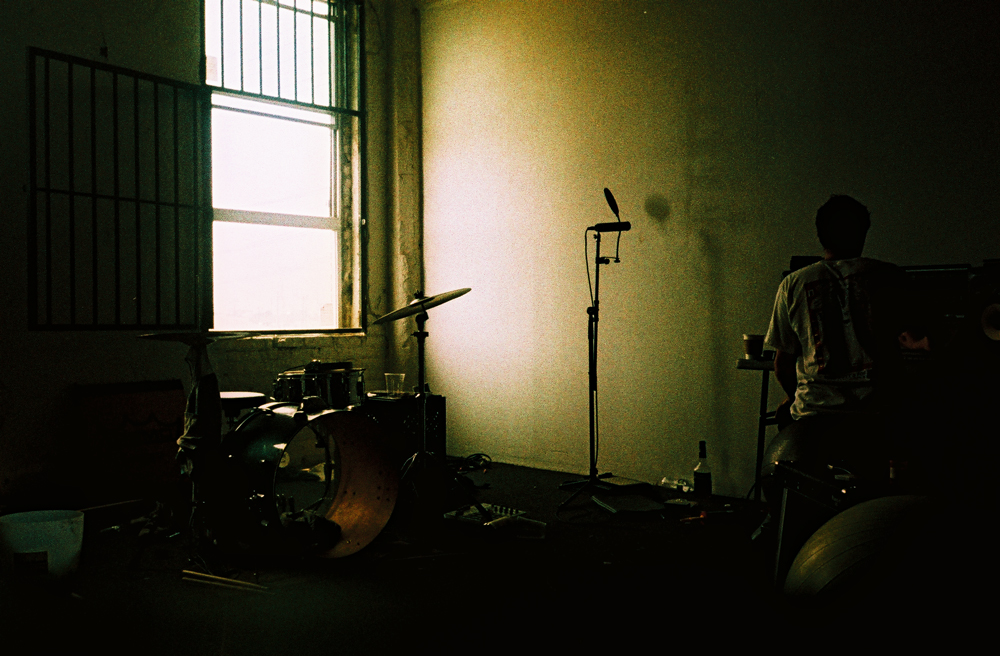 I met Caleb during the beginning stages of his production career while we were on shrooms at a festival I was gigging at. Like any other conversation between artists, there was talks of potentially working in the future. At this point I had never heard any of Caleb's work and I reverted to my typical skeptic state I have for most young producers.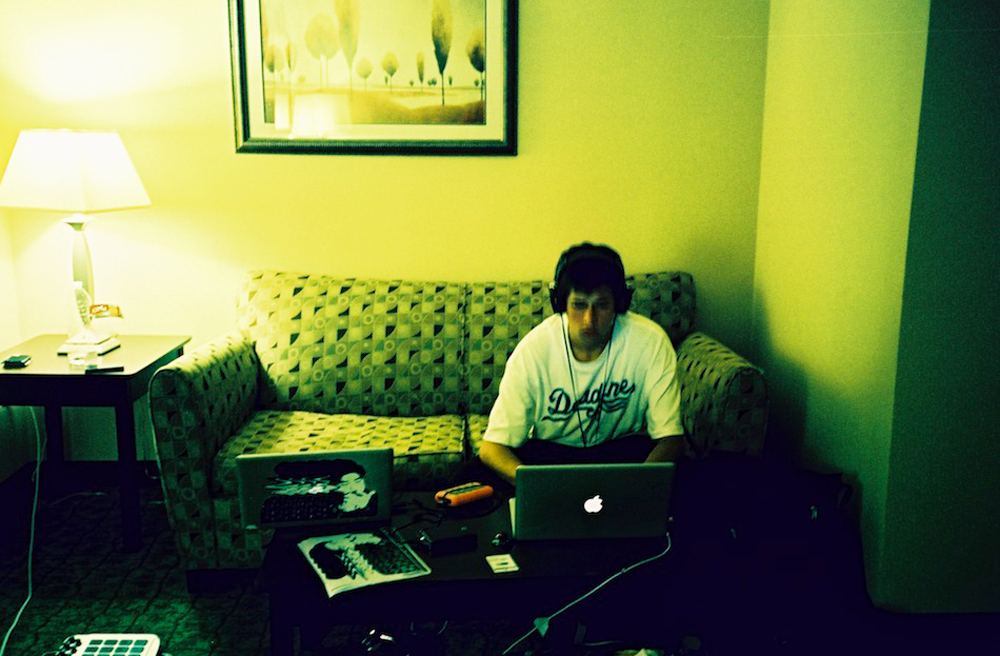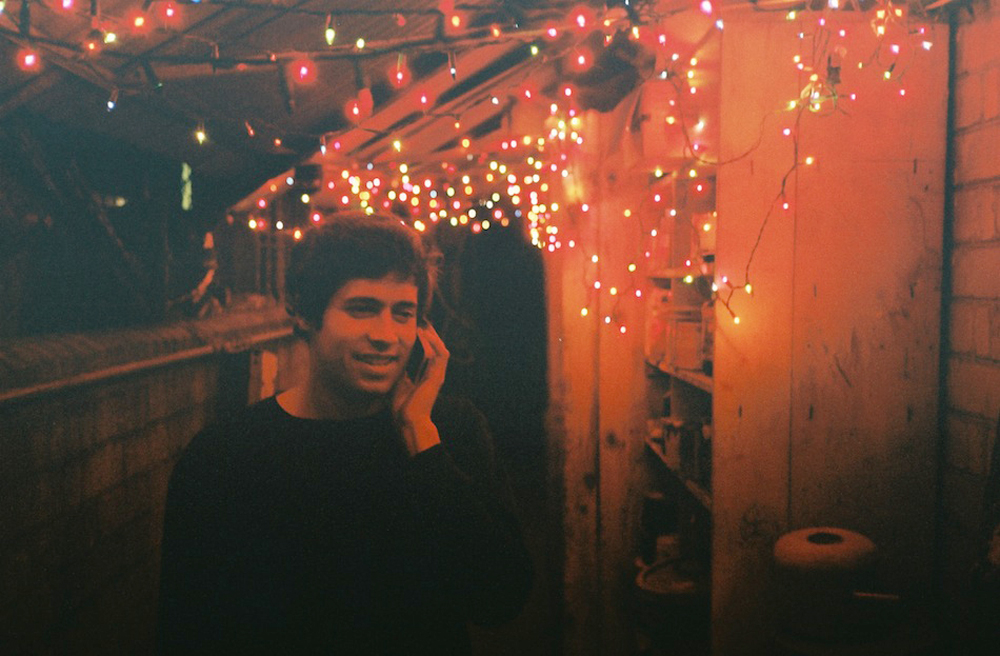 Sometime later after the shrooms faded and the fog was cleared, I took time to listen through his jams. I do my best to not quickly skim through people's work so I did my best to give each track a thorough listen. Luckily the work I was hearing was full and cohesive. It was familiar and brand new. It was beautiful and witty. One of the songs that caught my attention began with a sample of Daniel Johnston's "Walking The Cow" and continued on to being an otherworldly composition of heavy drums and heavy breathing pads. That song, coupled with a handful of other notable tracks gave me the full realization that Caleb knew what was up with good music; and in this case how to manipulate it into something that was his own.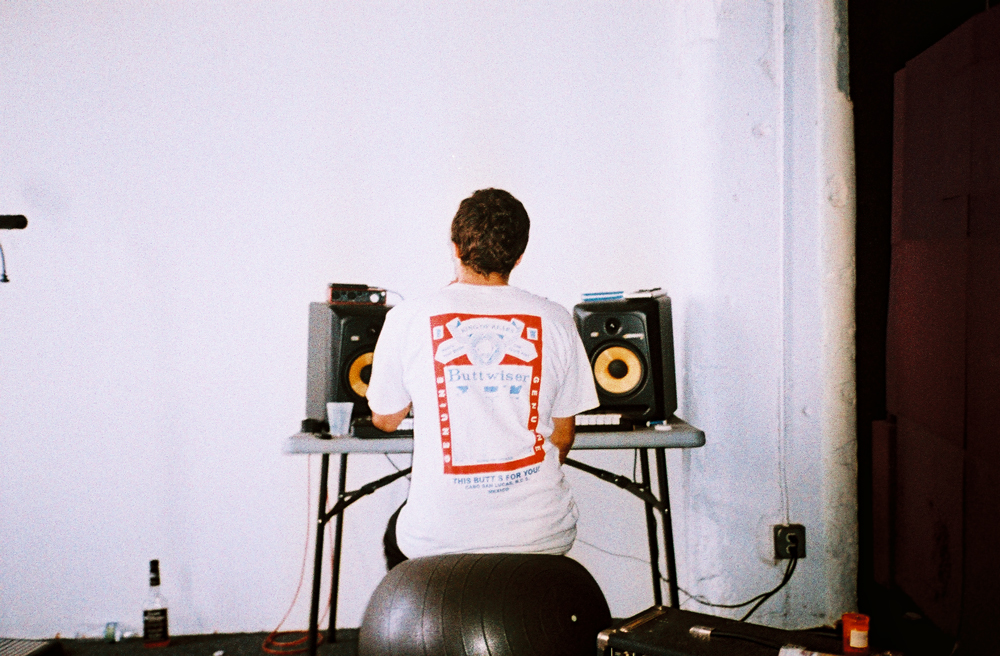 In the past few years Caleb's been putting in work humbly handing over beats to any rapper/artist that understands his sound. What started as a brief trial period of production experimentation quickly became a potential venture to commit his time and effort to. After about a few thousand stoned conversations and wax hits took place at his Medical Marijuana/Hash Bar job place; it became time for him to take the leap of faith into a full-blown music career. Since then he's had production work featured on music by Kilo Kish, Nocando, Bago, Speak and yours truly. Being a full time producer AND simultaneously playing in two different bands of different genres, has Caleb dead center in the middle of a creative lifestyle.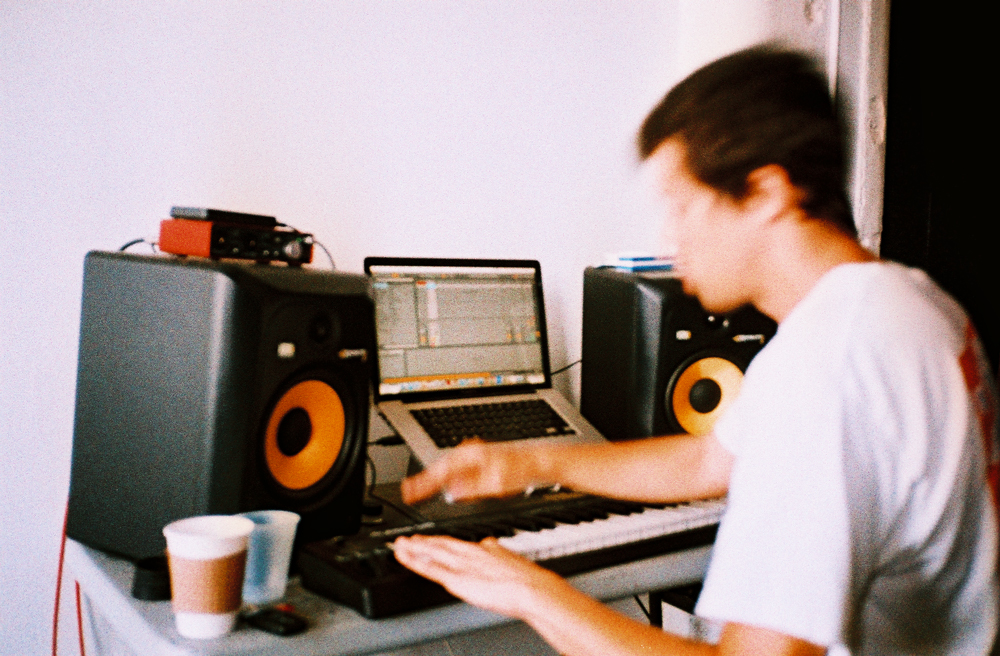 The 25 year old producer/weirdo (that once lived on a sailboat in Central America for two years) coops himself up in his Downtown Los Angeles studio scattered with guitars, a pseudo vocal booth, a drum kit without toms and a small desk hosting a MacBook Pro and studio monitors. He's usually seen wearing house slippers or no shoes in the studio. The floor is a collage of miscellaneous clothing articles and Iced coffee cups. The crash cymbals double as ashtrays. Cigarette smoke is blown out of an open window.
I linked up with him and wrote some raps while he chopped samples and produced a beat for me. He also showed me what he had cookin' for his upcoming Low End Theory set taking place in July.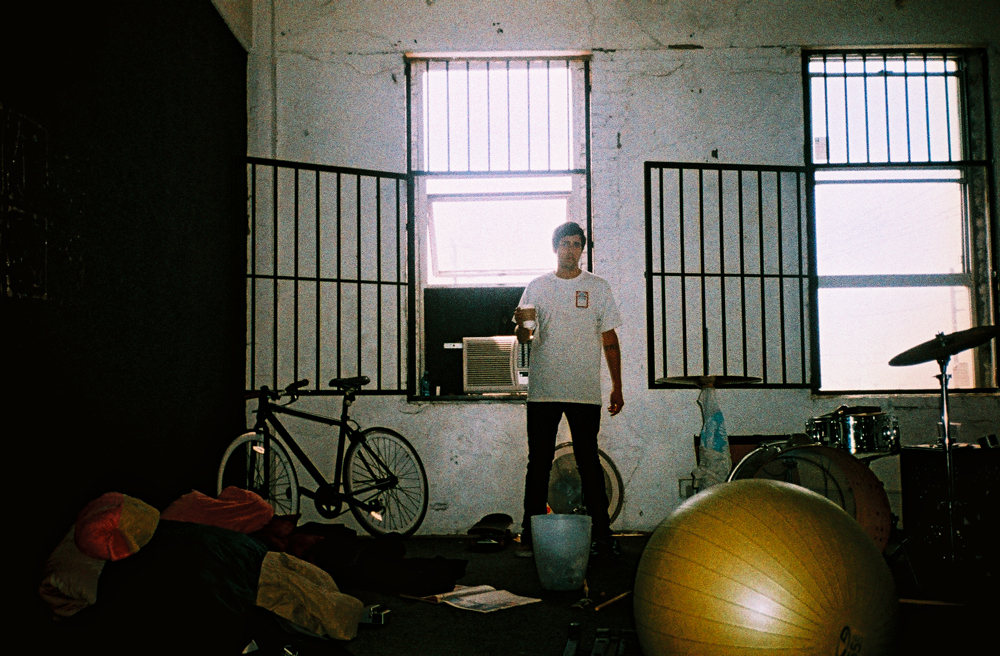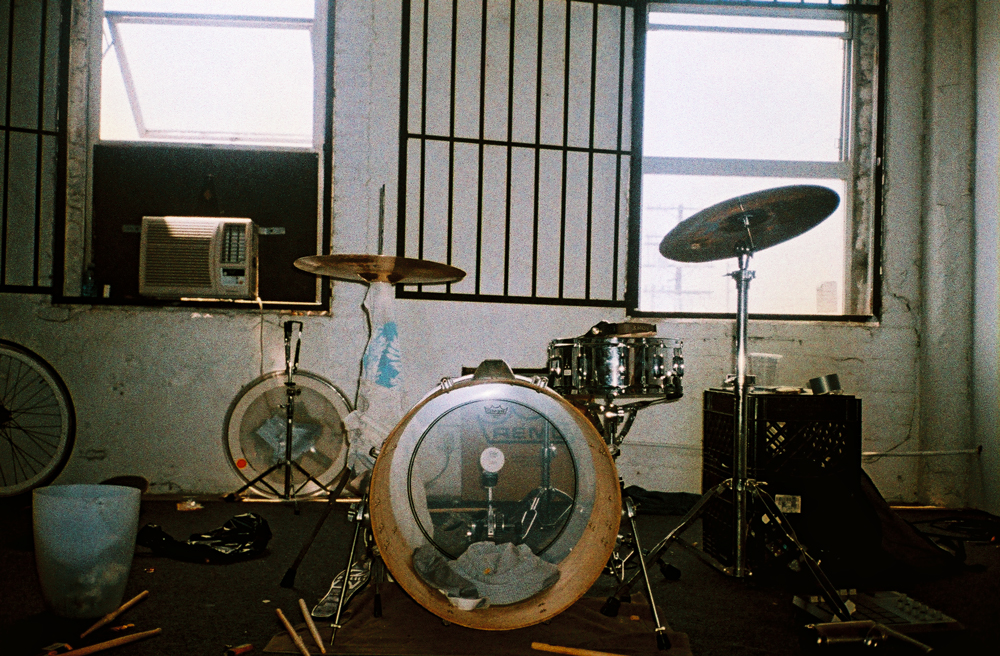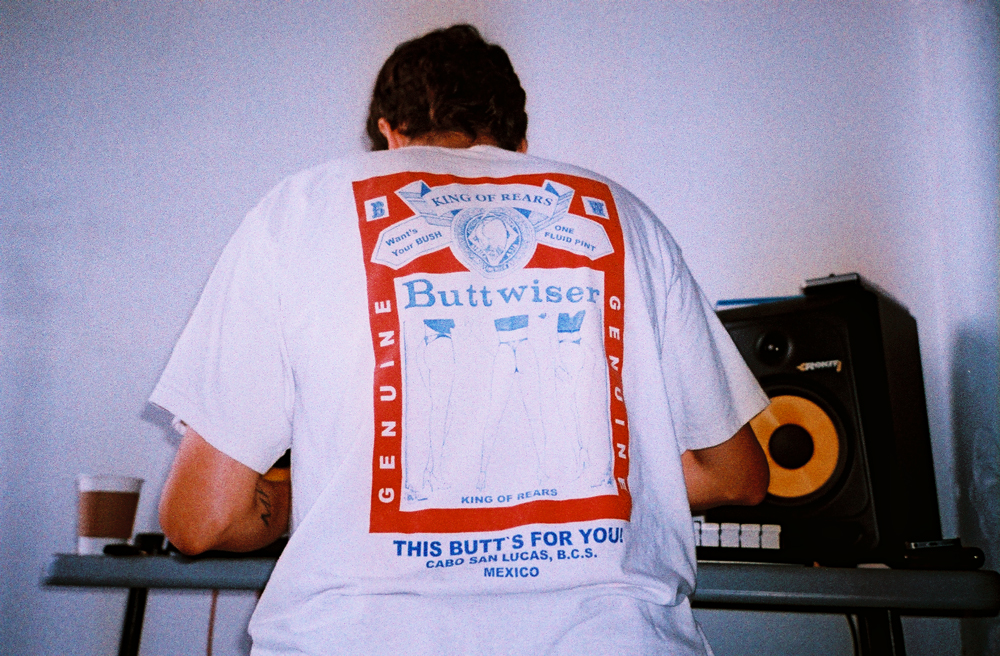 After getting some pizza in our system I had Caleb answer a few questions..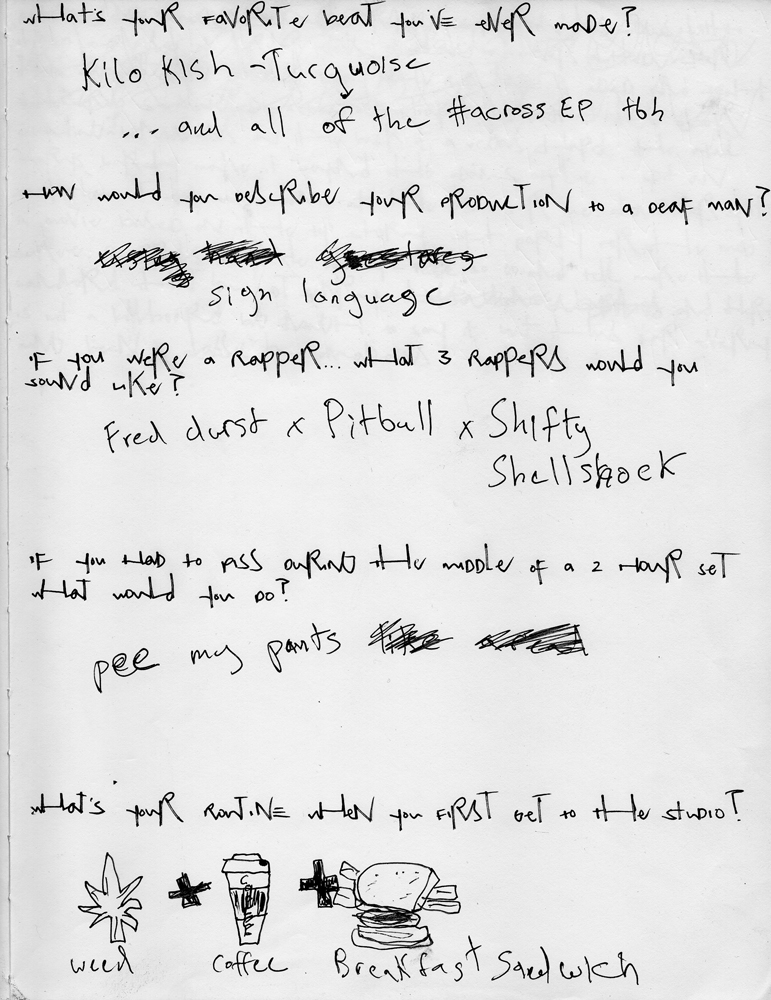 Ain't nothing more refreshing than finding some new music. Hopefully this finds you well and you can experience the sounds and vibes of Caleb's work for yourself.
Follow the craze that is Caleb Stone…