In our DISPOSED series, we equip contributors with a disposable camera or two and get a visual slice of life in return. Check out all of our previous DISPOSED entries HERE. This following DISPOSED is an extended version of the article in The Hundreds Magazine Fall/Winter 2014 issue:
Before I begin: All images were snapped over a 5-day period. Images are completely unedited: no crops, tilts, color adjustments, or other app wizardry applied. The main reason I agreed to this project is to prove a point. At the end of the day, gear means nothing. Photography is all about your eye, sensibility, style, and understanding of good light. Whatever camera you have access to is the best camera for you. My setup, for example, looks like some tweaker shit compared to most other photographers I'm seeing out here, even those that are relatively new to the craft. It's all good. Just have fun and don't obsess over expensive neck jewelry.
::
One of my first "Selfies" to-date! I look like shit in photos, thus the reason I remain on the other side of the lens most the time. Snapped on Edinburgh St at Russia Ave, Excelsior District, San Francisco. Shout out to all my homies in the Excelsior for allowing me to do my thing in the neighborhood.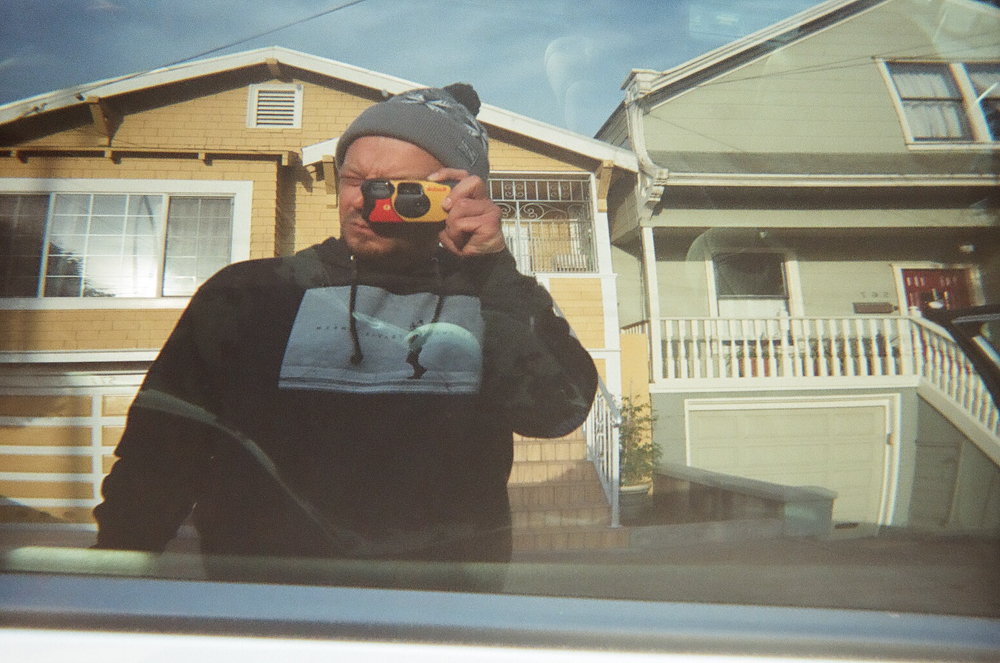 Pictured here is good friend and up-and-coming street photographer Rasta Dave (@RastaDave52), reppin the SOS Mobb, coming straight outta San Francisco's Excelsior District. Photo was snapped on an undisclosed Financial District rooftop that we snuck up on, where visiting NYC street photographer Dan Arnold was having a show below.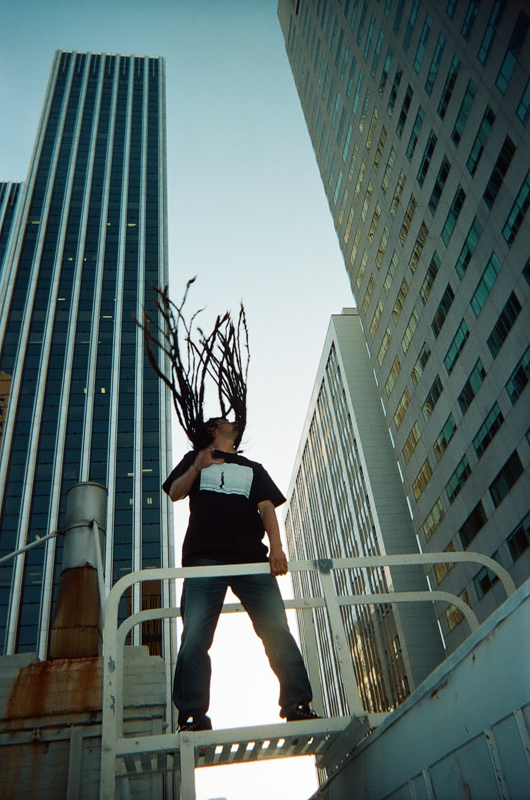 The homie Lowkey was also in attendance, reppin SOS Mobb and Valencia Gardens to the fullest. I know this photo is somewhat duplicative of the last, but Lowkey's not fond of heights so this was a big deal for him. Good on ya'!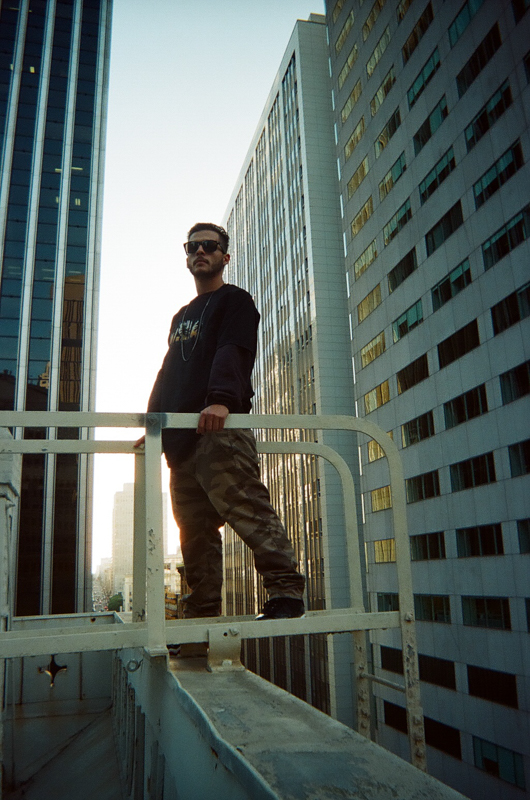 "Where I Roam..." This is the other side of the roof, looking up Market Street. Light's a little flat on the bottom of the frame, but I'm still diggin' it.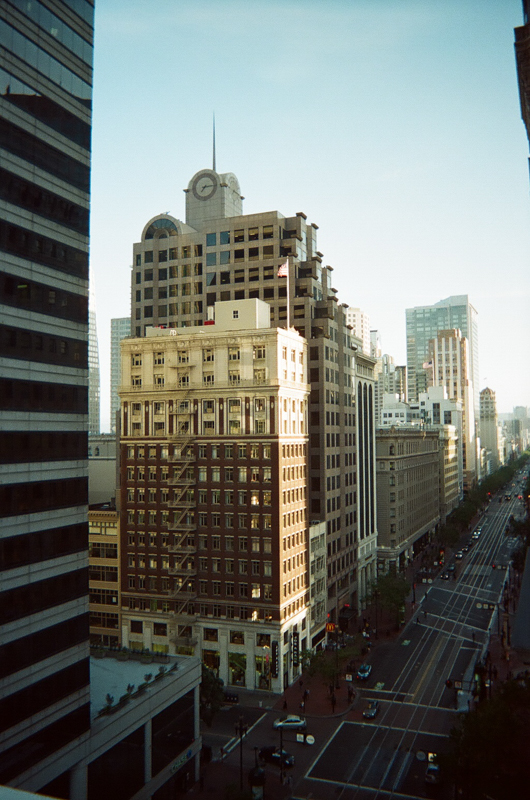 Bumped into South Philly representative Nicky the Barber early one morning on Market Street, just off Union Square. If you're in the Bay Area and looking for a legit classic cut, this is your man... I'm feeling the gangster lean of the frame here.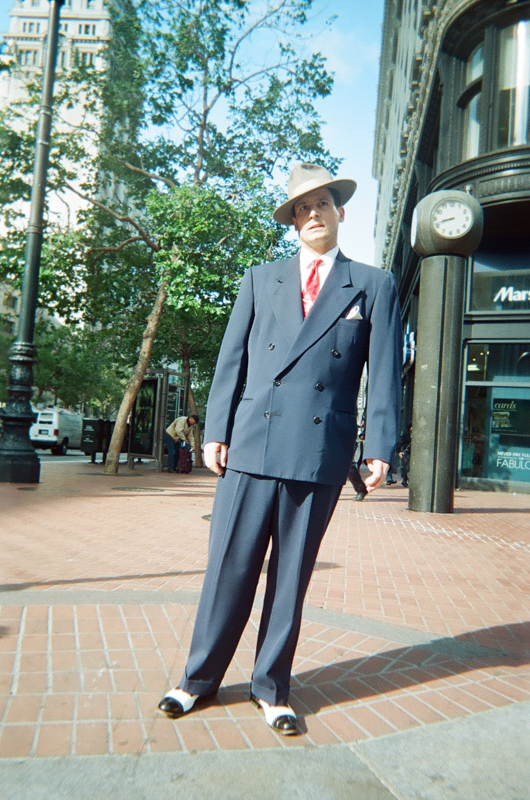 This is my pal Herbert, telling me a tale about an acid-infused Black Sabbath show he and his buddy attended back in the '70s. Theatrics makes for good photography. I see Herbert almost every morning I decide to walk into work, a 7.5 mile trek that takes me through many different hoods. Yes, I work a day job in an office downtown, unfortunately/forntunately.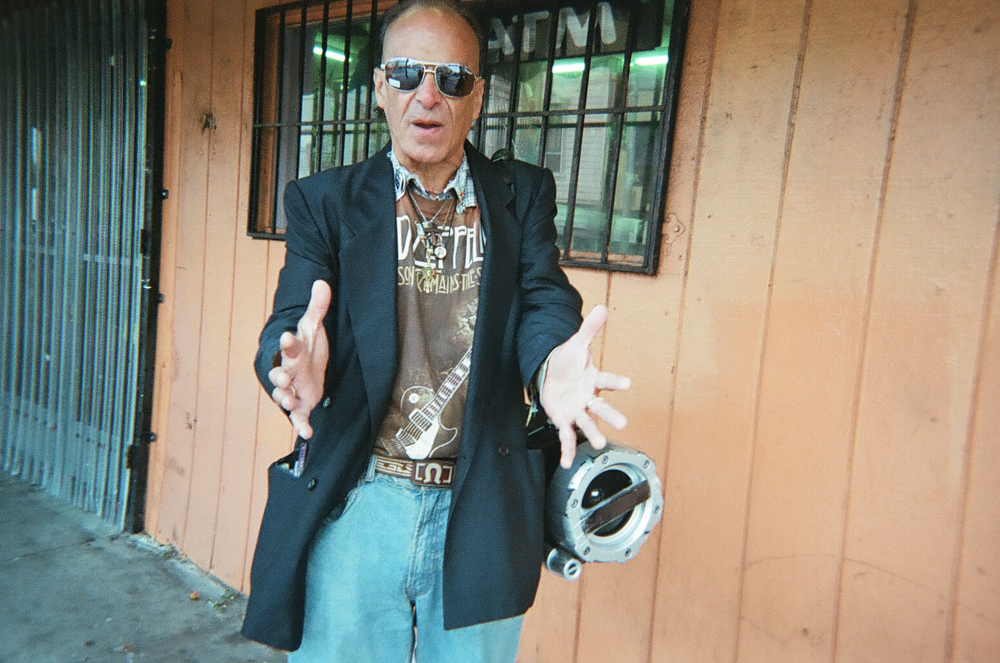 Snagged this candid on Kearny Street, near North Beach. Aside from the obvious color coordination, I like this photo because I can't seem to figure out if that stick is coming out of the subject's mouth, or if it's part of the plant? Either way, it looks like a skimpy, 3-foot long Swisher to me.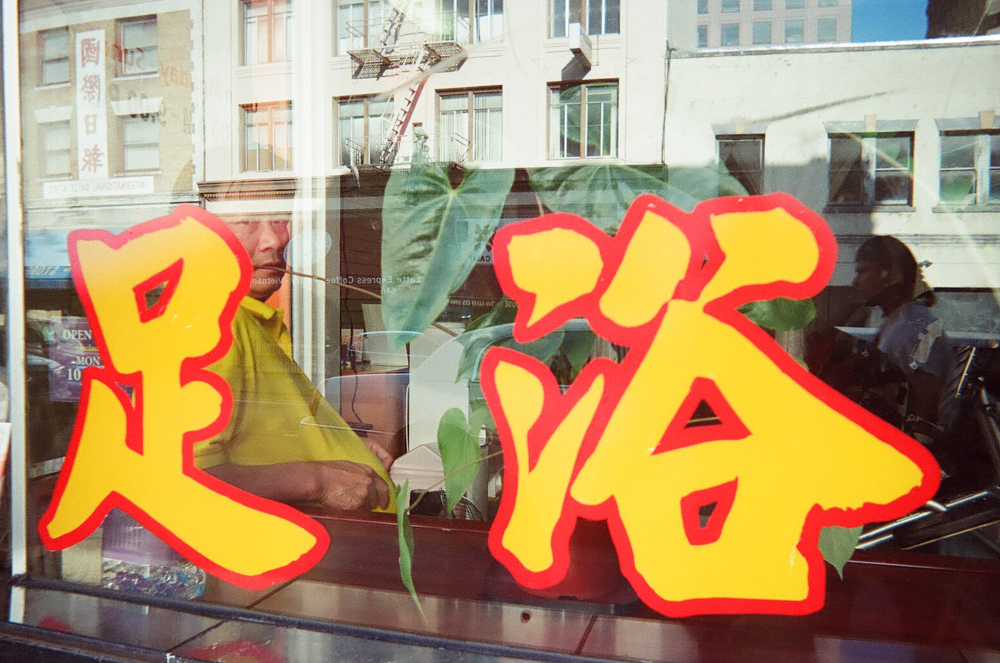 My youngest son, Miles, checking out the MUNI trains coming and going at West Portal Station. This is my current Saturday morning routine while my oldest, Stan, attends Kung-Fu class down the street.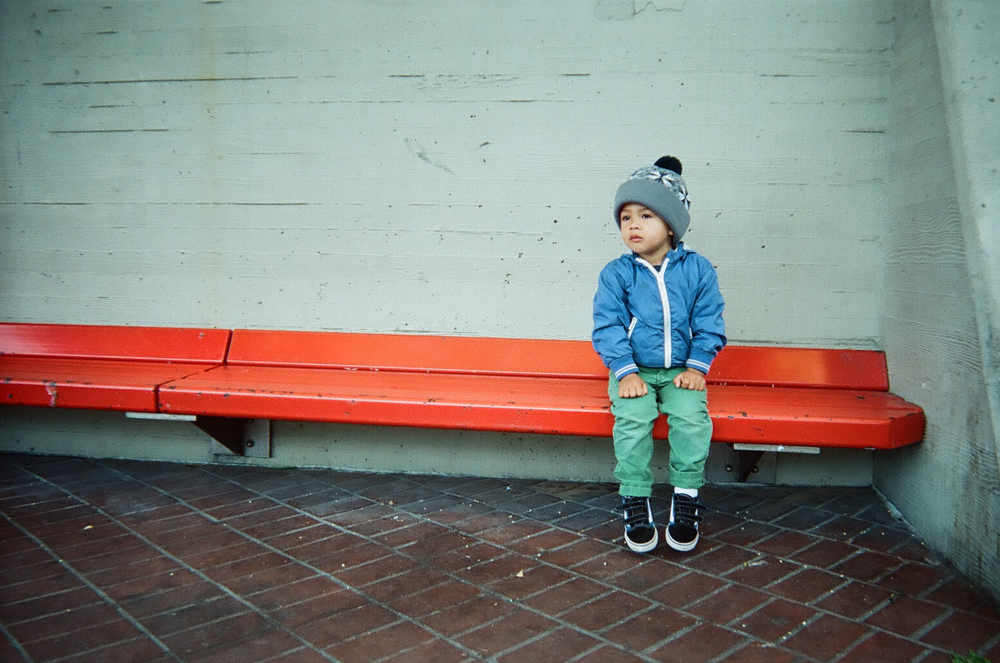 Powell and Market street scene… I'm not into poppin' people on the street with flashes, but these cameras are pretty much useless without the use of flash in low light. The lady on the left had a few words for me afterwards, but I cleared that up after I explained I was visiting from Canada. I'm not really Canadian (been to Vancouver twice), but they have good reps in this town. And who the hell hates on Canadians anyway?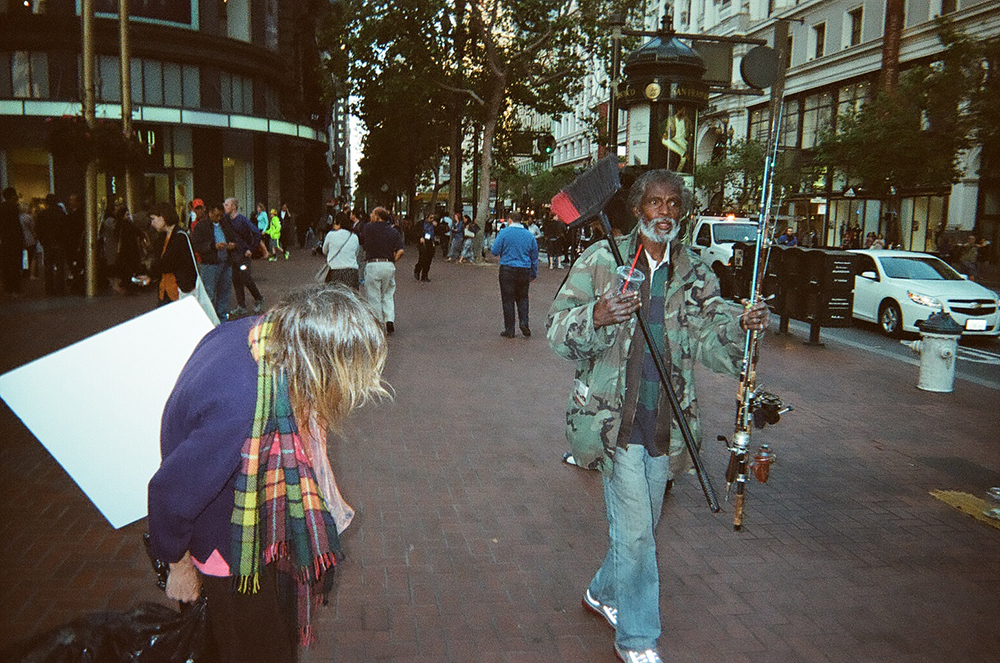 The Golden Gate Bridge as seen through a dirty peephole at Fort Point. A photo friend of mine told me a crazy story about how the bridge played a key role with him getting into photography. He went there to jump — no joke, but as he was climbing up the railing, a tourist tapped him on the back and asked my pal to take a snap for him, completely oblivious to the fact that he just prevented someone from jumping. And that's how my friend was introduced to the craft. The rest is history.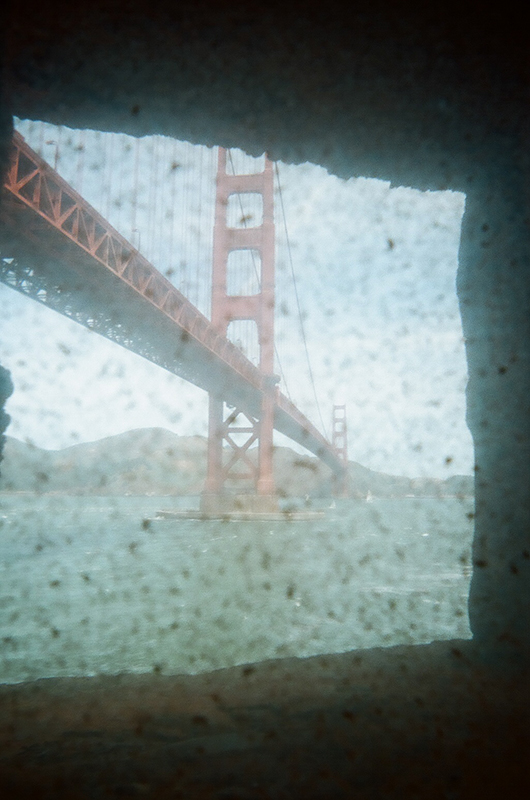 Exploring the dark cuts at Fort Point with my boys, looking for "bad guys," causing ruckus, how we do. These two are my everything.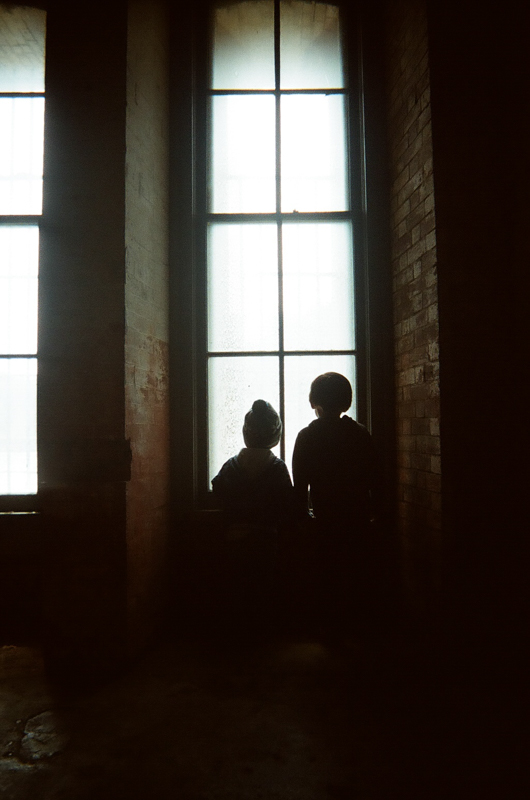 I don't know what the hell is going on here, maybe she was taking a breather from sweeping up the floor at Fort Point?  I don't know. There's an element of mystery here that I quite like. Not all the answers are supplied. Even though a personal fave from the batch, this is one of those photos that would get no love on amongst the "tap-tap" crowd on Instagram as it takes more than a few seconds to fully digest. Amazing how bad our attention spans have gotten in this digital age. I'm all for simplicity, but photography today is becoming too simplistic.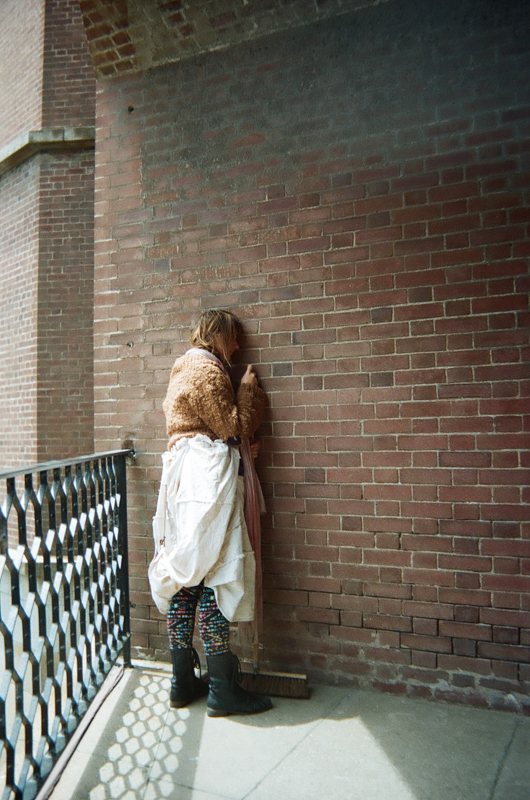 You may have noticed that I enjoy shooting through and against glass, working around reflections, completely filling the frame. These are my boys, Miles and Stan. I love them more than anything in this world, so much in fact that I have no problem working for the man the rest of my life to ensure they're taken care of. My life is no longer about me.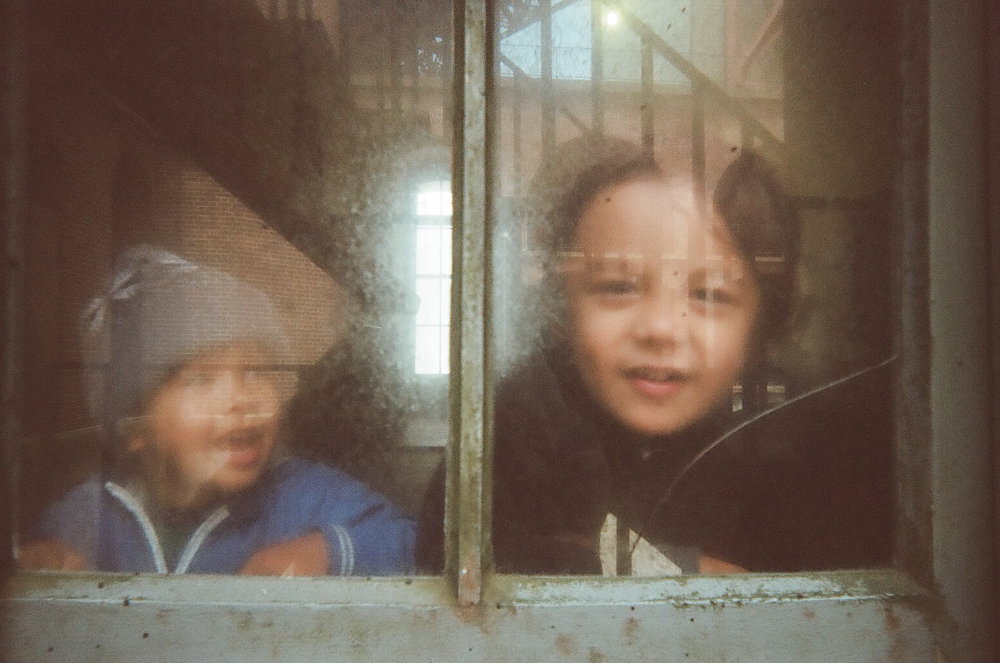 Little Mikey's got Handles!  Crocker Park – Excelsior District, San Francisco.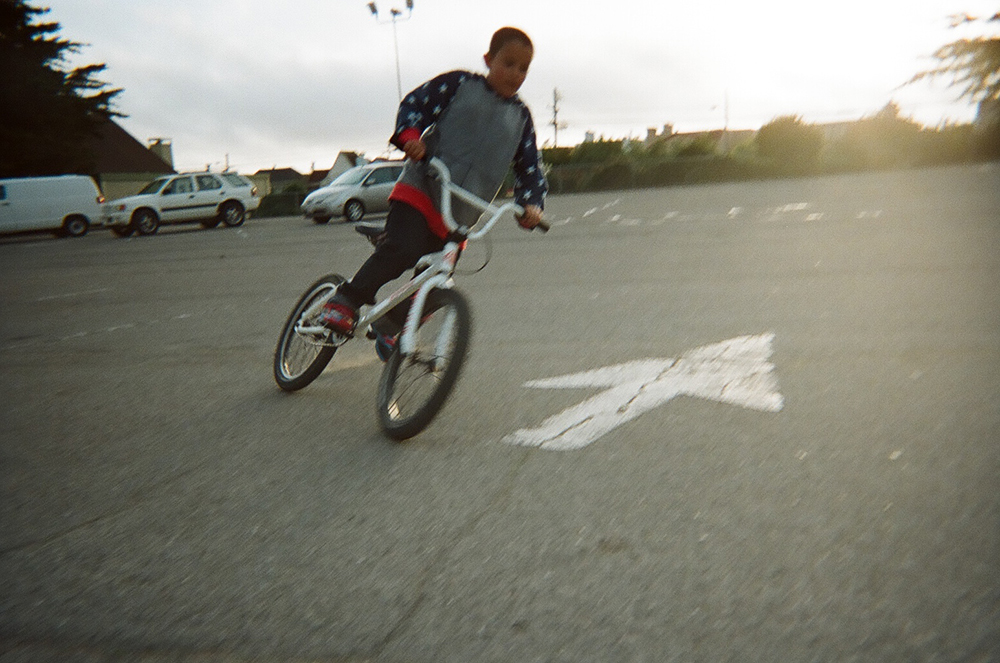 "The Mob..." Excelsior District OGs: Richter Rog, Os, Rasta Dave. Some of the realest cats I know. Much respect.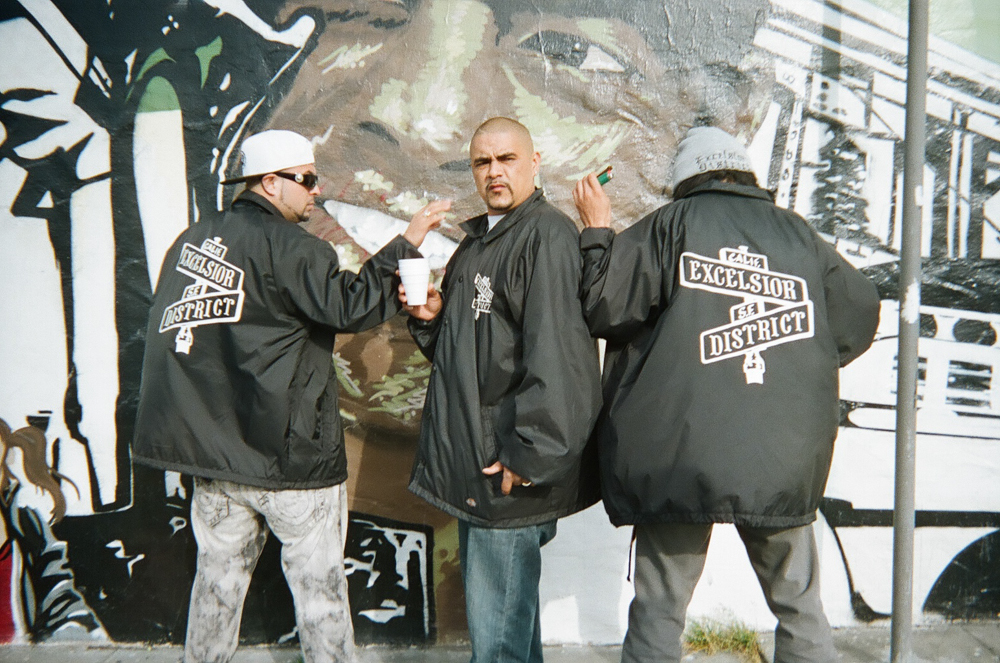 Getting rowdy on the block with my Excelsior District homies... this is an everyday thing.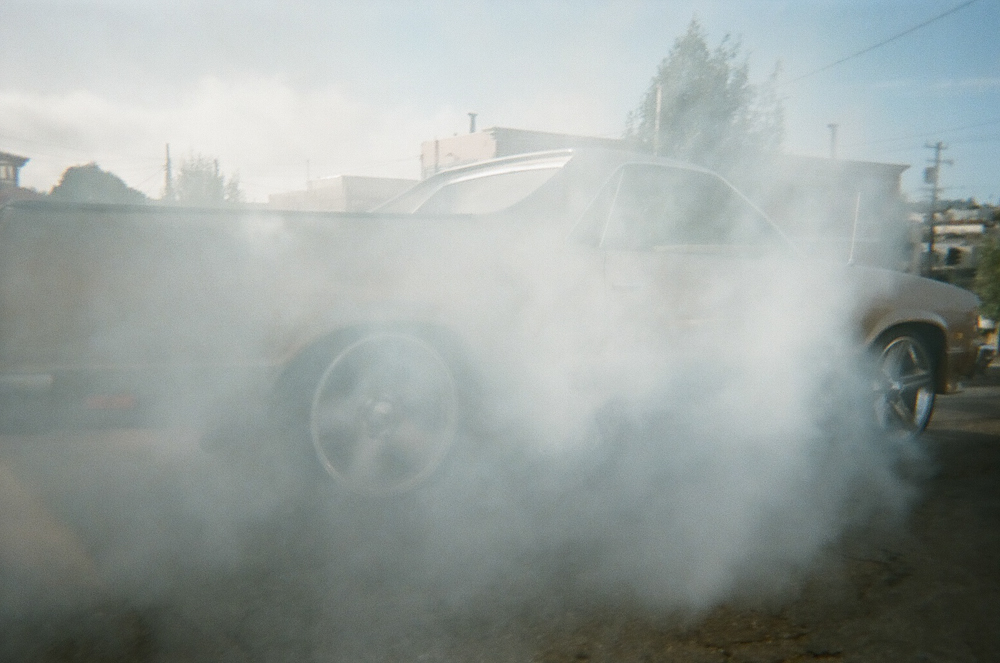 This is the one right here! Hands out the window like WHAT?! True Excelsior District form. This might be my fave photo from the batch. There's a lot of energy. Wish I would have framed it a little better, but whatever. I never could quite figure out the focal length of the disposables. Though I shoot primarily with primes, I'm used to being at 28mm, so I'm right up in the fucking mix. These throwaway jammies are somewhere between 35-50mm, I believe. 35mm is cool, but 50mm for me feels like I'm a mile back. Like Robert Capa said, "If your photos aren't good enough, you're not close enough." Very true when shooting on the street. Let your nuts hang, get closer.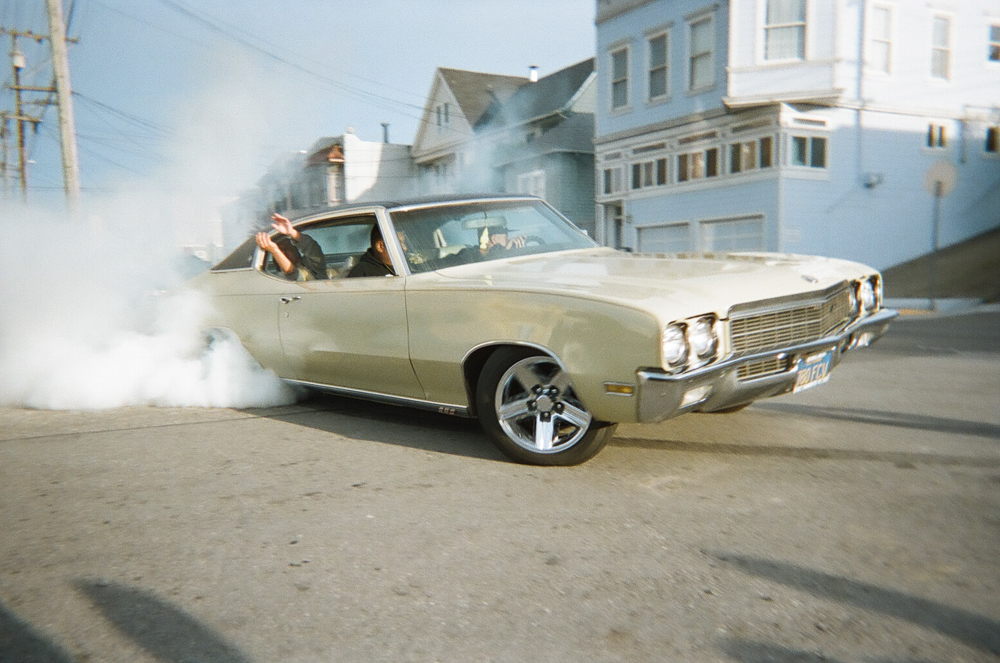 Big Teddy doing some damage control with the rollers. Peep the skids going up the hill! Excelsior Park, San Francisco.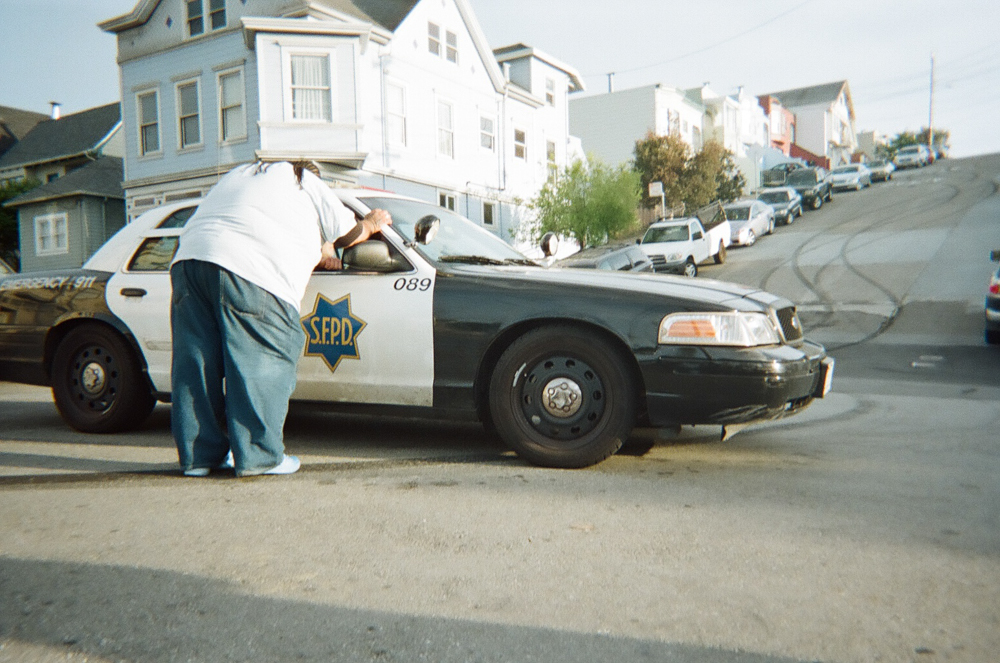 Ramon and Throttle Mafia. Ya'll think you smoke? My man Throttle in the DGK shirt takes hempin to galactic levels. Crocker Park – Excelsior District, San Francisco.