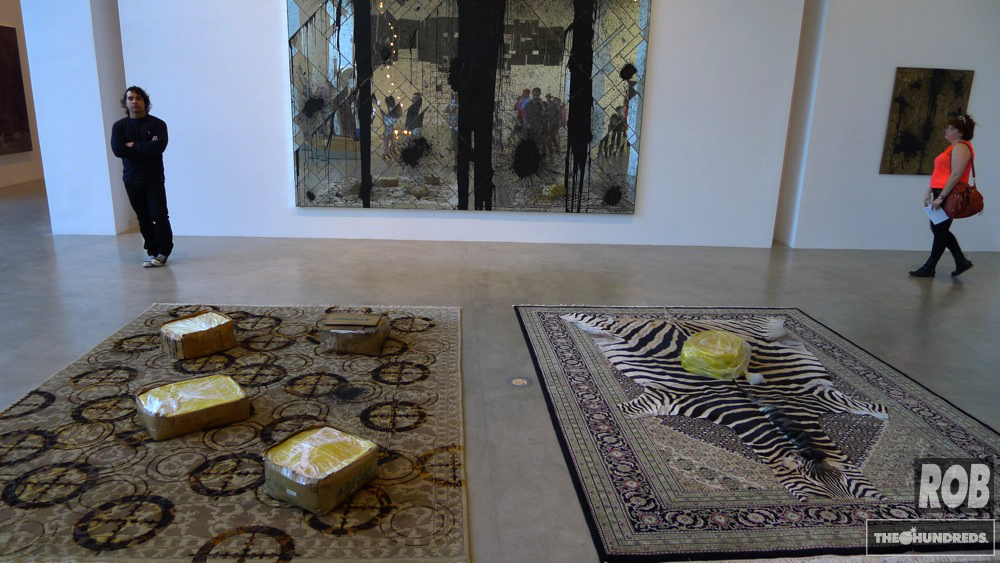 Let's be honest, I didn't get to see much art while I was at Art Basel. However I have very focused and responsible friends that held my hand to make sure I made it to the De La Cruz Collection. The Mercedes S 600 with a driver didn't hurt tho.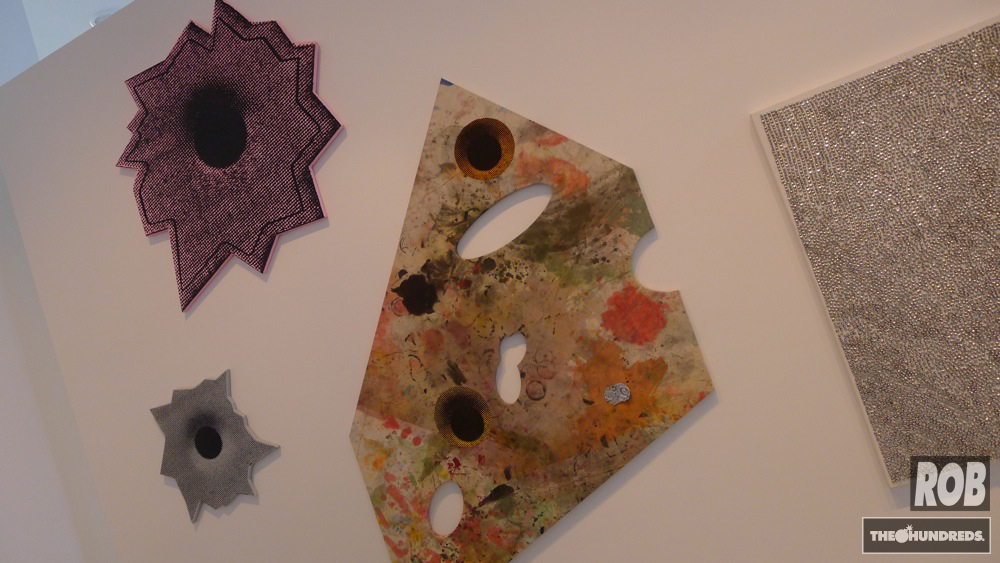 Nate Lowman was the star of this years Basel. The bullet hole is called pink escalade, I'm sur eyou are familiar with it. The multicolor pice is called swiss cheese. It is made from the drop cloth in Lowman's studio. Complete with dirt, footprints, stains and spills… talk about low brow!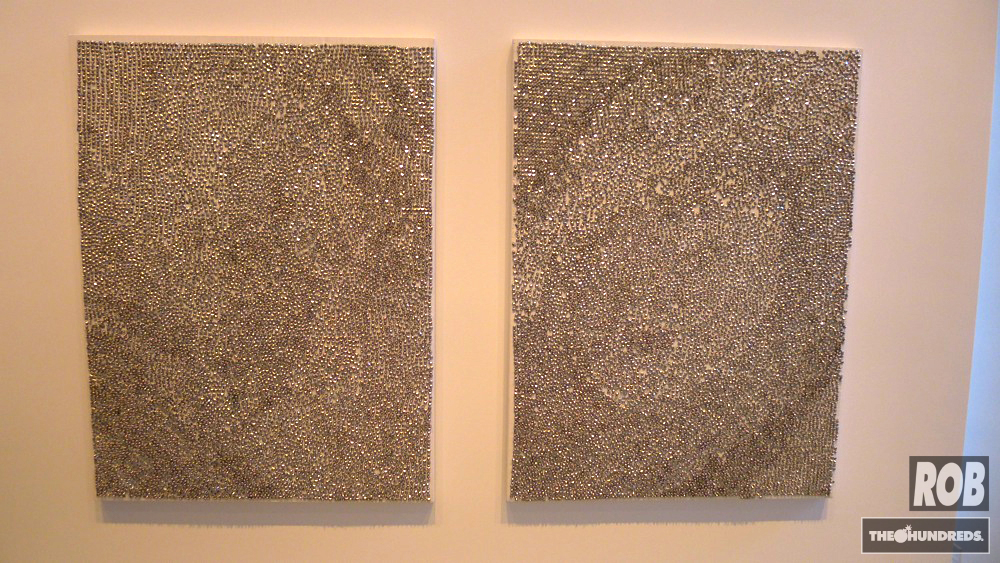 Dan Colen who used to share a studio space with Nate Lowman was placed directly next to him. That must be cool, hanging out next to your friend. left: It's the End of the World as We Know It, 2012. right: Moon/Womb, 2011.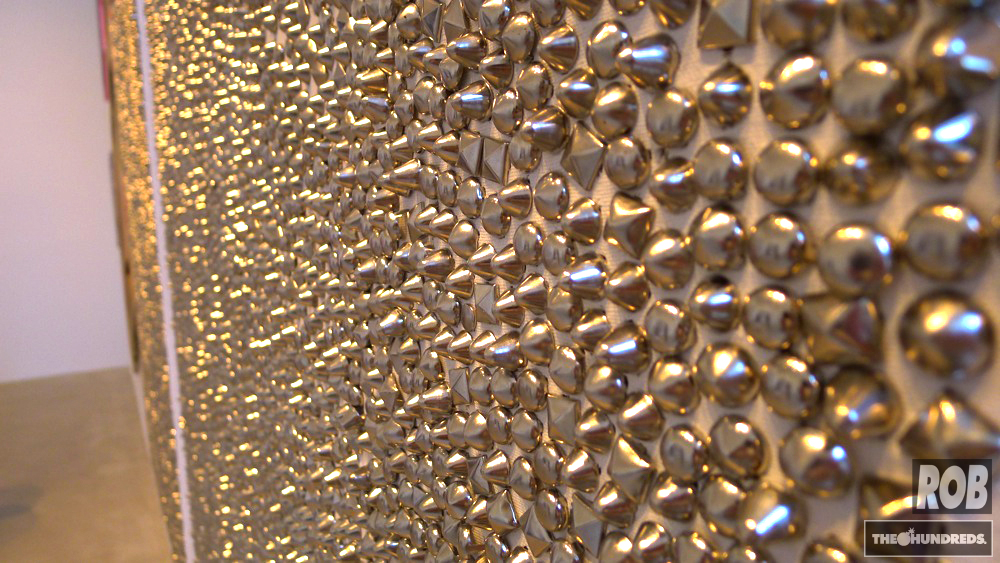 Steel studs. You might know Dan from his chewing gum and confetti work. You'd have to be a big fan of repetition to execute something like this.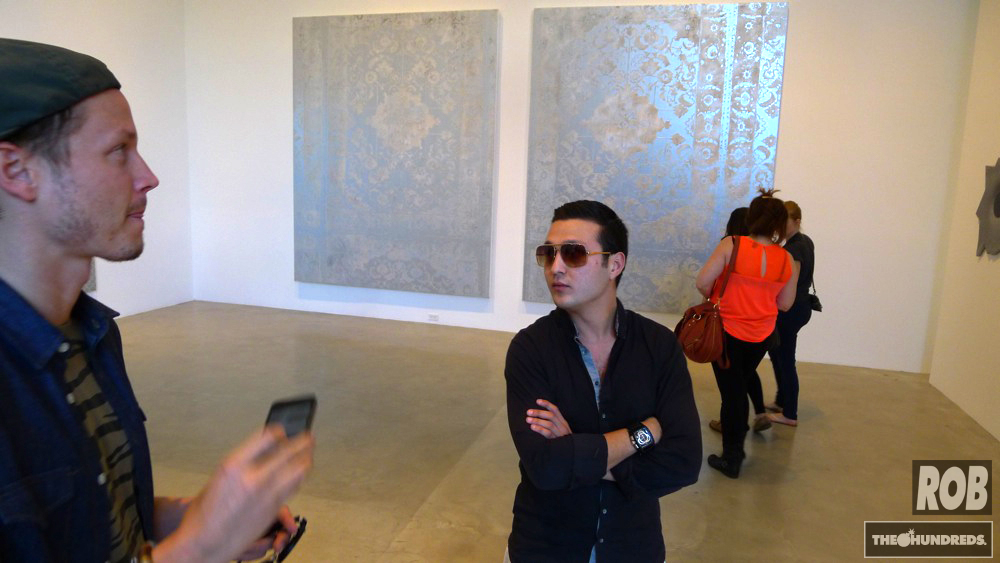 Dion G, not very impressed.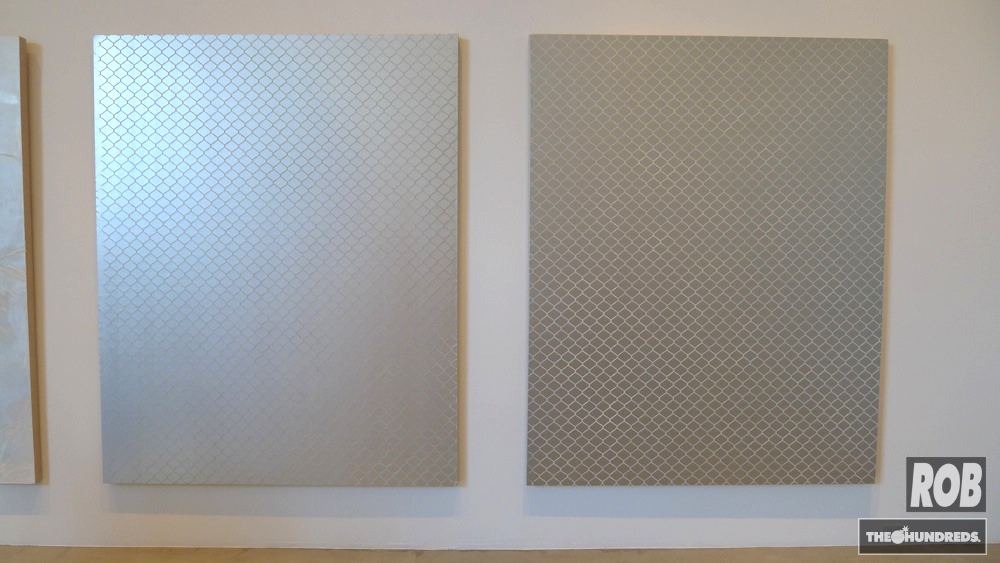 Put you hands up for Rudolf Stingel! (he prob has never heard that) Both of these are Untitled, however I imagine he would love some Sneaker Pimps clothing circa 2006!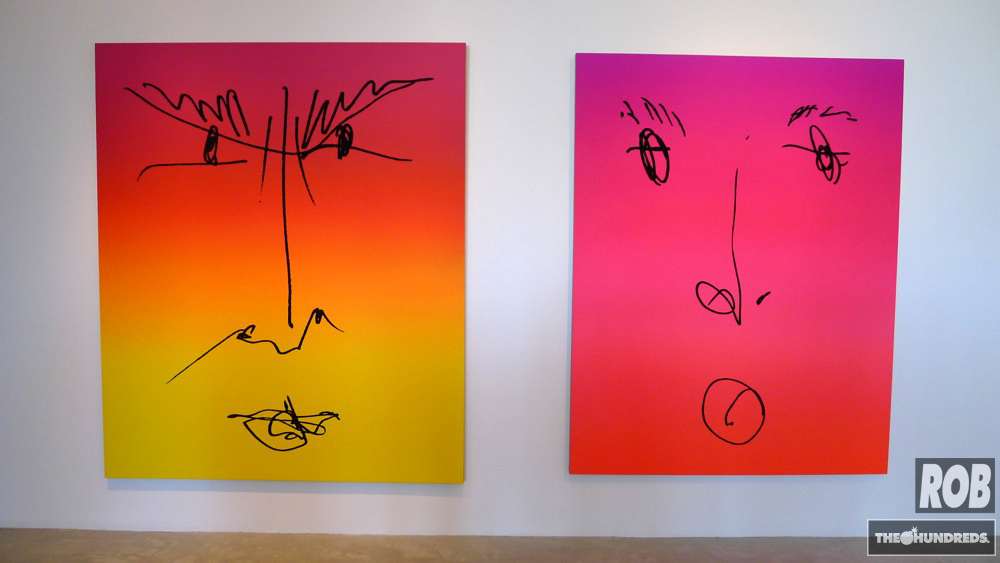 These should brighten your day. I didn't get the artists name but when you come visit you will see these in the guest entrance of my spring house.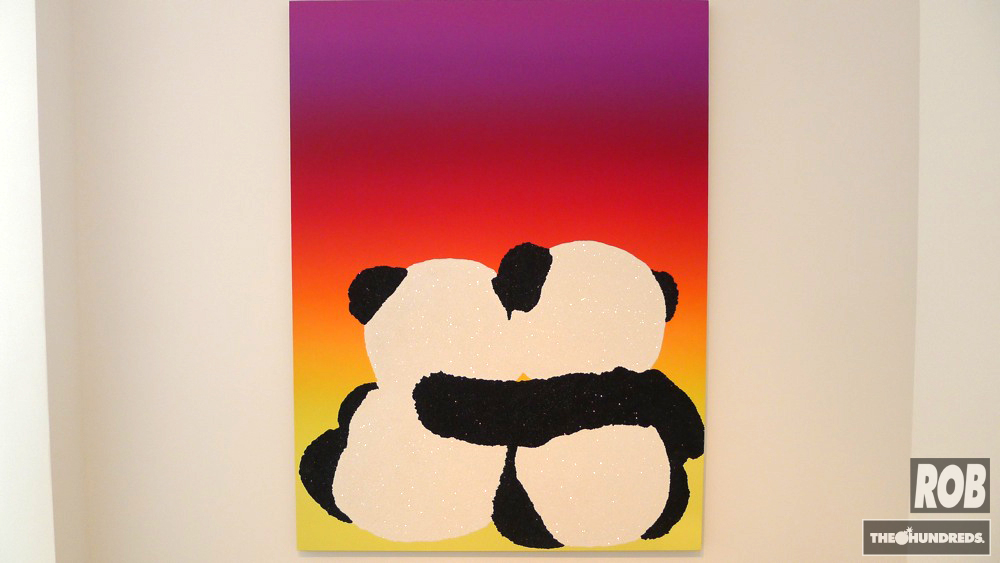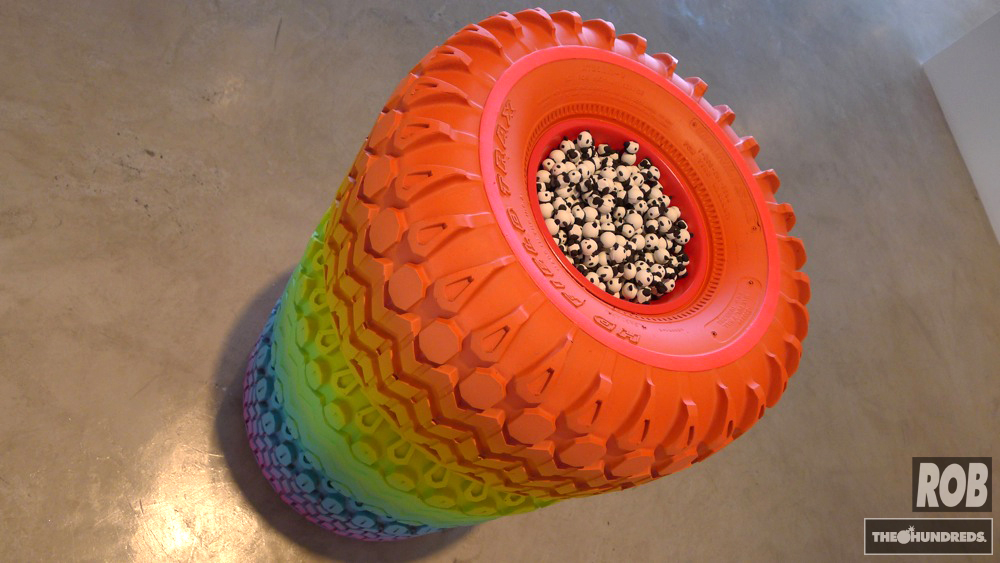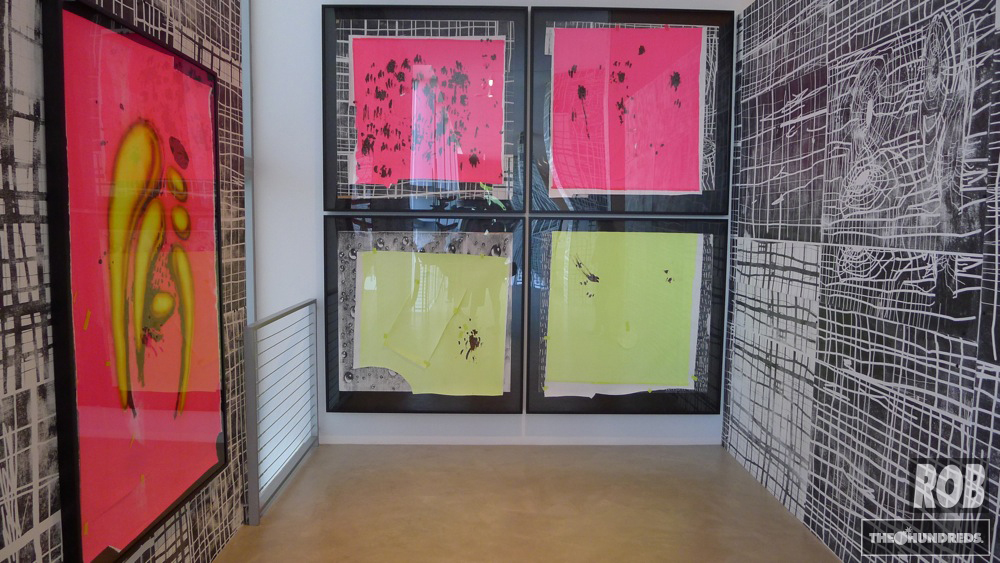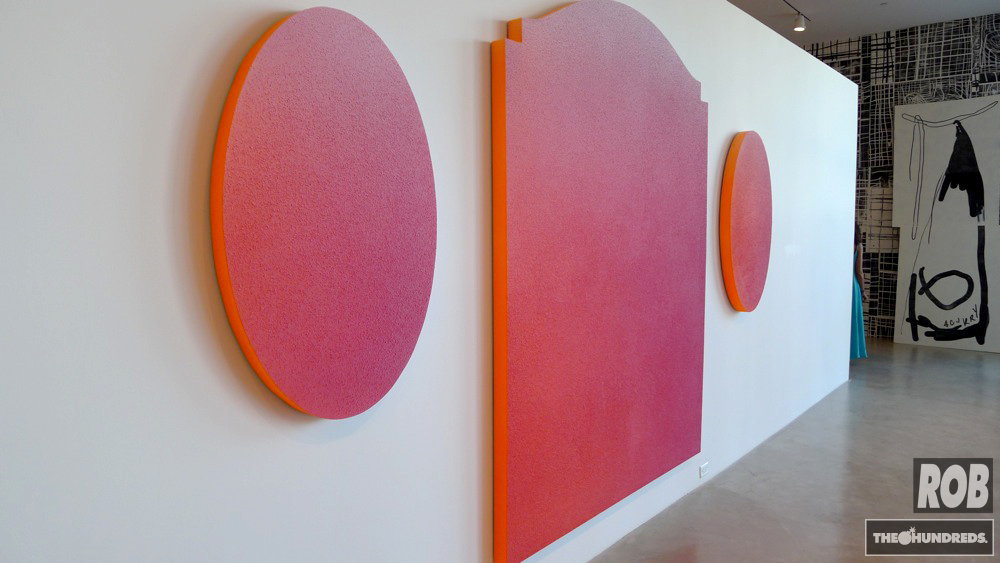 COLOR CHANGING PAINTING!! Just keep walking…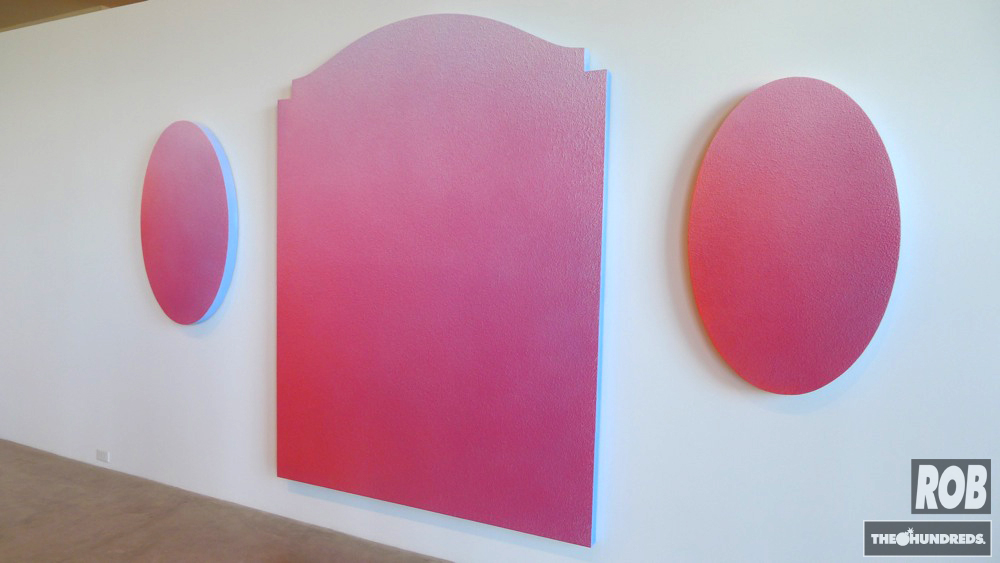 … oh I get it, life is all about perspective and it's not how you view the piece it's how the piece views YOU!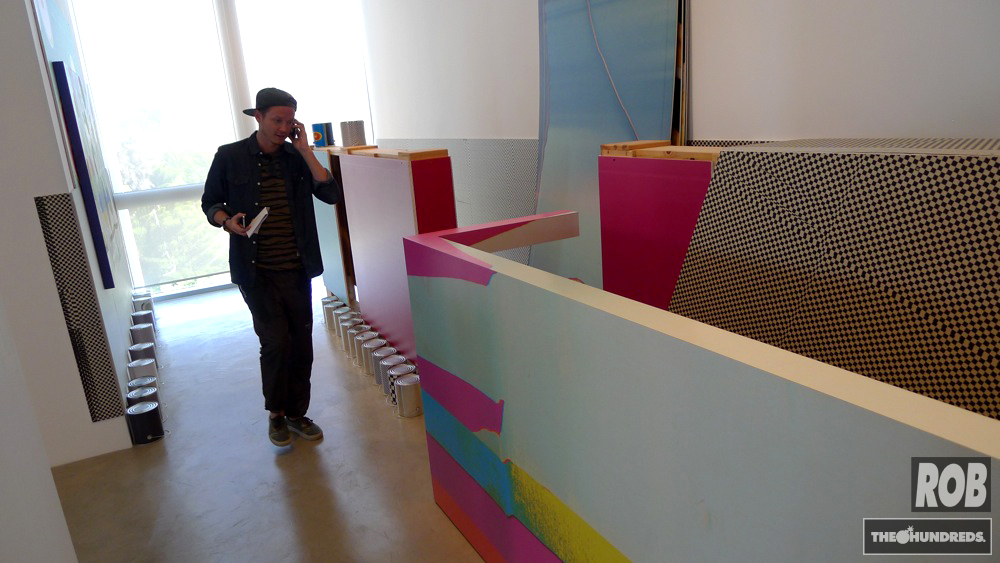 Buying, selling trading art is the new securities market. I call this piece Laurence arguing about the size of the Chuck Close piece he just commissioned.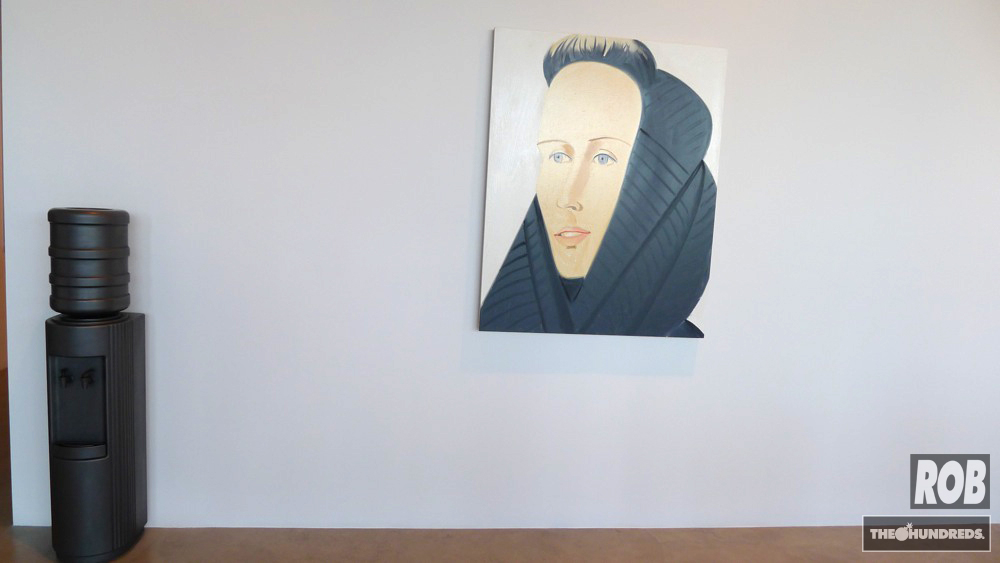 No sir, the black watercooler is on the second floor.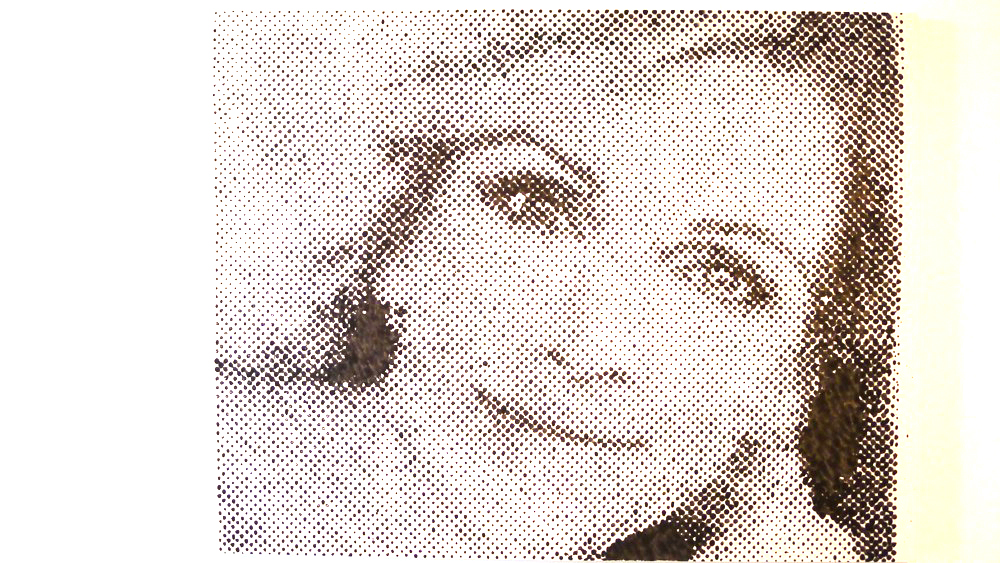 This is also a Nate Lowman. It wasn't called Julia, it was more like $20,000,000 garbage.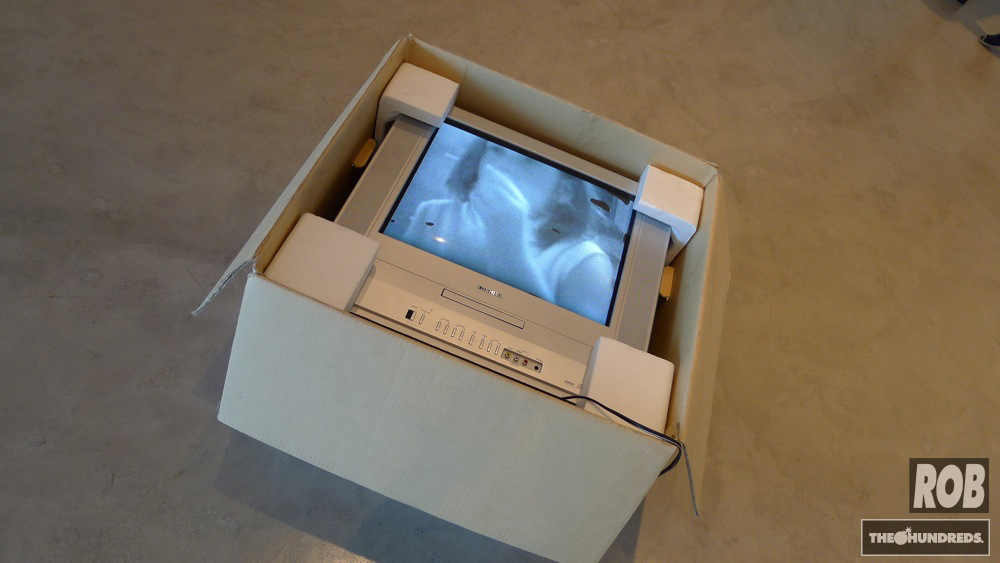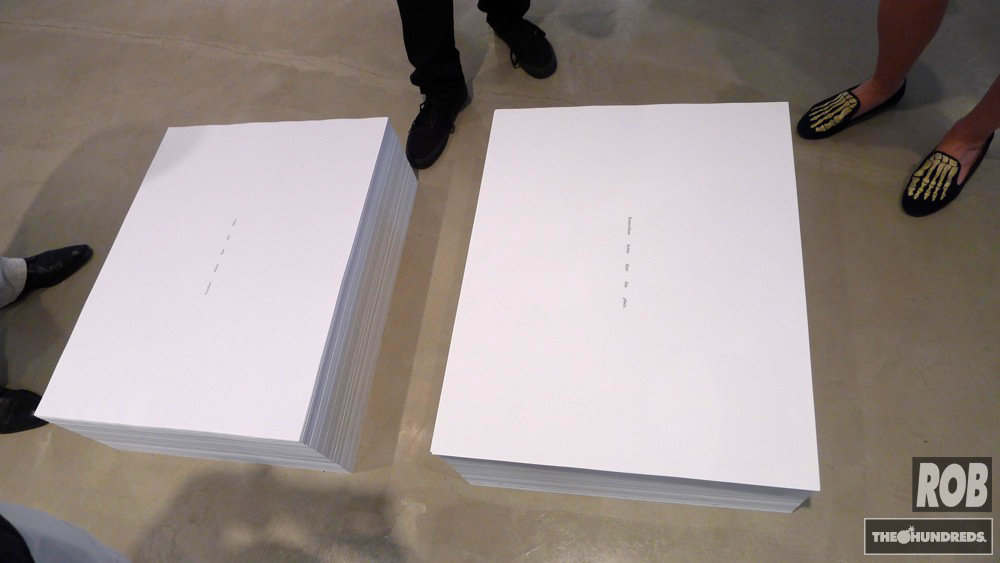 Free Félix González prints. One says; "No place better than here." The other says; "Some place better than here." Gonna look SICK in the children's gym in my house.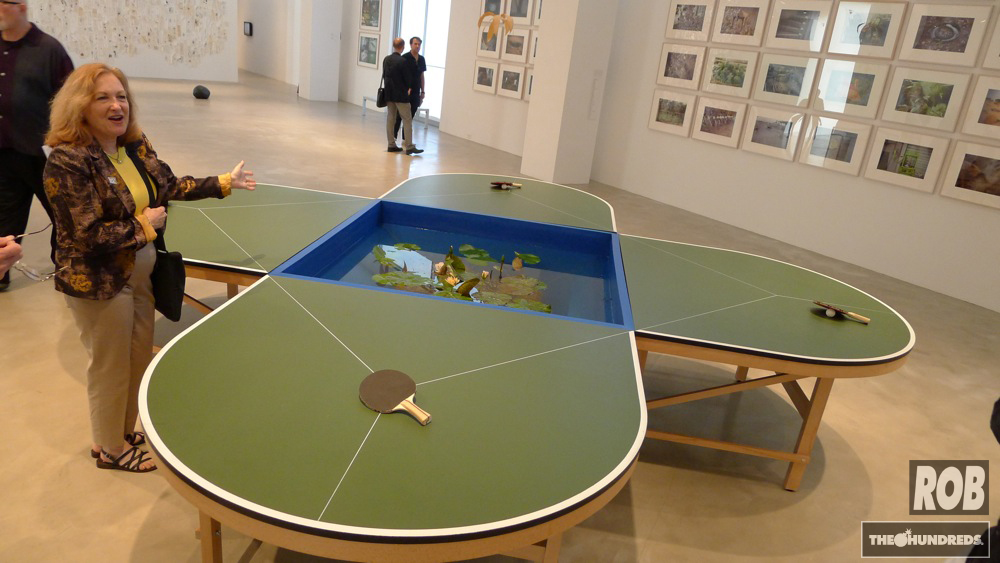 It's a metaphor.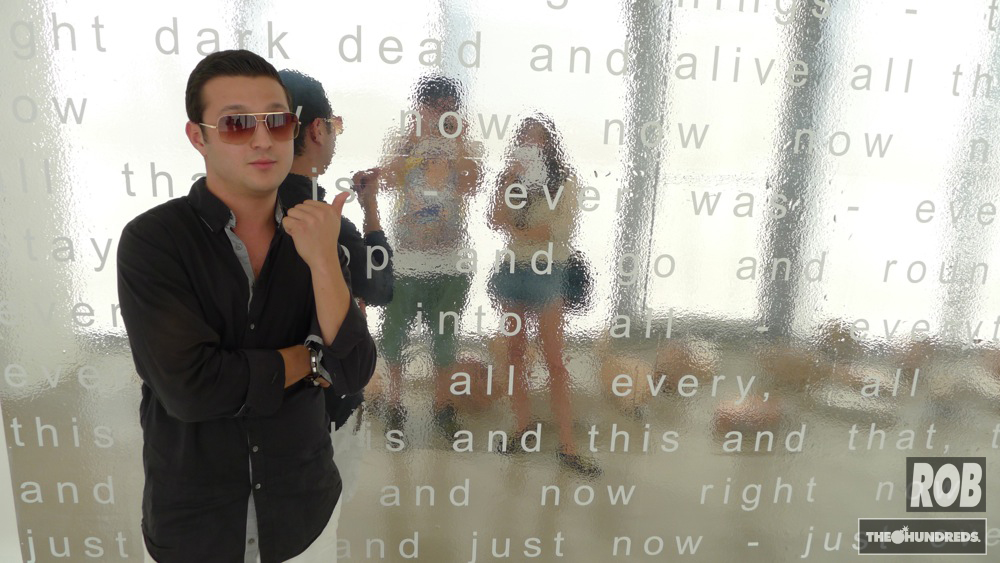 Now this is some art Dion can let be behind him!