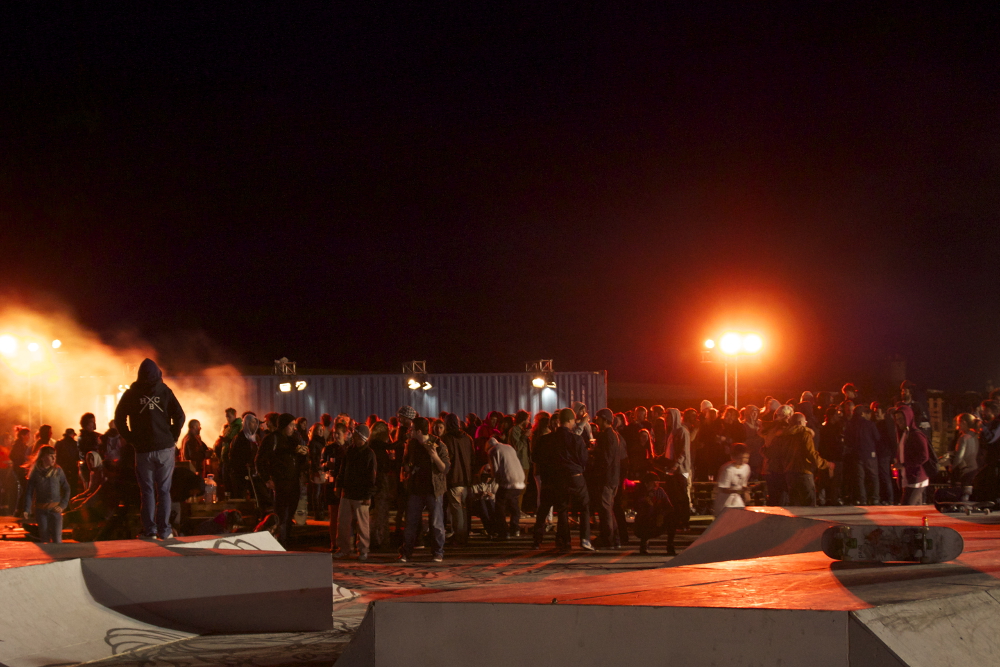 I've always been proud of being British. Despite the fairly humble size of our nation – roughly the same land mass as Michigan – we've produced some heavyweights in fashion and design over the years and continue to hold some of the main contenders.
This week is an important one as our capital plays host to London Collections: Men, the city's biannual menswear showcase put together by the British Fashion Council. It's a sign of just how strong British menswear has become, separating itself from the traditionally womens' dominated Fashion Week for a calendar of strictly mens shows in the Summer of 2012. This week, alongside Agenda coverage, the internet will be dominated by London street style and presentation images from designers like Agi & Sam, Joe and Charlie Casely-Hayford and Matthew Miller as well as the work of British brands like YMC and Universal Works. Some of the newest talents are among the most exciting – the colourful work of Joseph Turvey and the altogether darker designs of Liam Hodges who you're likely to be seeing a lot more from in future seasons.
Now seems like as good a time as ever to talk about what else the UK might have to offer the world in 2014. While I'd never count fashion design and menswear as specialist subjects of mine, I feel at least in-part qualified to be discussing where we stand when it comes to streetwear. Britain has a legacy of having produced some of the world's strongest brand names, two of the most iconic being Hardy Blechman's Maharishi and longstanding streetwear brand Addict. There is however a gulf of time and experience between the old guard of British brands and the 'new wave' of UK streetwear, with little escaping the borders for a chance to become internationally known until recently.
Last year saw a few names from the UK boil to the top and get some international recognition. Indcsn have been playing across the pond since their 2011 Dertbag collaboration and they built on that this year with new product and the launch of a US webshop. Locals Grind London also had their fair share of exposure with new collections and imagery getting big licks from the Hypebeast contingent. One of the most interesting developments concerned London brand Trapstar and their partnership with Jay-Z's Roc Nation. Already a firm favourite of everyone from Bieber to Rihanna, the fruits of this partnership have yet to be seen, but it's fairly safe to say that the brand is in the right hands across the Atlantic. This Life+Times produced documentary which I was kindly asked to contribute to goes a little to explaining streetwear in the UK and what Trapstar specifically have to offer – it'll be interesting to see where the brand take things next.
When it comes to footwear, our game is already strong. We're the nation that spawned the mighty Crooked Tongues and is home to the world-renowned Footpatrol. Both names are known for their collaborations, and last year we saw Reeboks, Le Coq Sportifs and Sauconys that only strengthened their respective reputations. There have been whispers of even bigger projects to come this year and although everyone is keeping tight-lipped on exactly what and when, you can expect all eyes to be on the UK when things start to happen. We've always been pretty lucky with exclusives too, with our access to some of the best sports footwear leaving the rest of the world green-eyed. Last year size? Kept us busy with a ton of limited edition Nike Air Huarache releases and the return of the Air Max 93. What they have planned for 2014 remains to be seen, but if it's to top last year's activity then it's going to be big.
The tale of David and Goliath of one of a small man taking on an altogether larger being, and I think that's relevant here. Despite the size of the island we call home, some of us are guilty of forgetting that there's a whole world outside of the UK and that often leads to many not straying too far from home. We've got a lot to be proud of and I'd like to think that this year we could do a little more to further establish ourselves as one of the major players in streetwear. It may be some time before there's another Maharishi in our midst, but I'm looking forward to seeing just who is man enough to step up to the plate to bat against the world.