While out and about in the city it is very easy to get distracted to the point you don't get a chance to say hi to everyone you want to. But this trip I made it a point to swing by Dave's Wear House to say hello to the man himself. I first met Dave while visiting N.Y. back in 2011, around the time when Instagram was starting to gain a lot of wide spread momentum. He seemed to be a fan of my first account before it was deleted and I was already aware of him from his involvement in the skateboard community as well as his prior store front. So it was good to stop by say hello and see that he and his shop are doing well. This was around the time Banksy was almost done with his month trip to N.Y. doing art so when I got there it was a in depth discussion in regards to that and just life in general. And no matter the subject of the conversation Dave is rad to just hang out and talk with.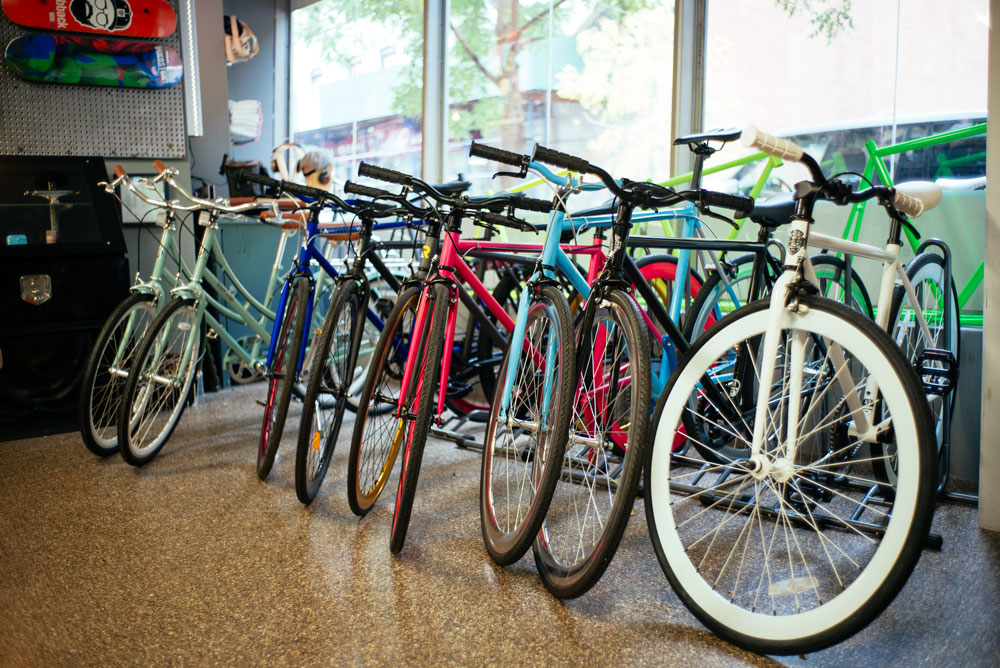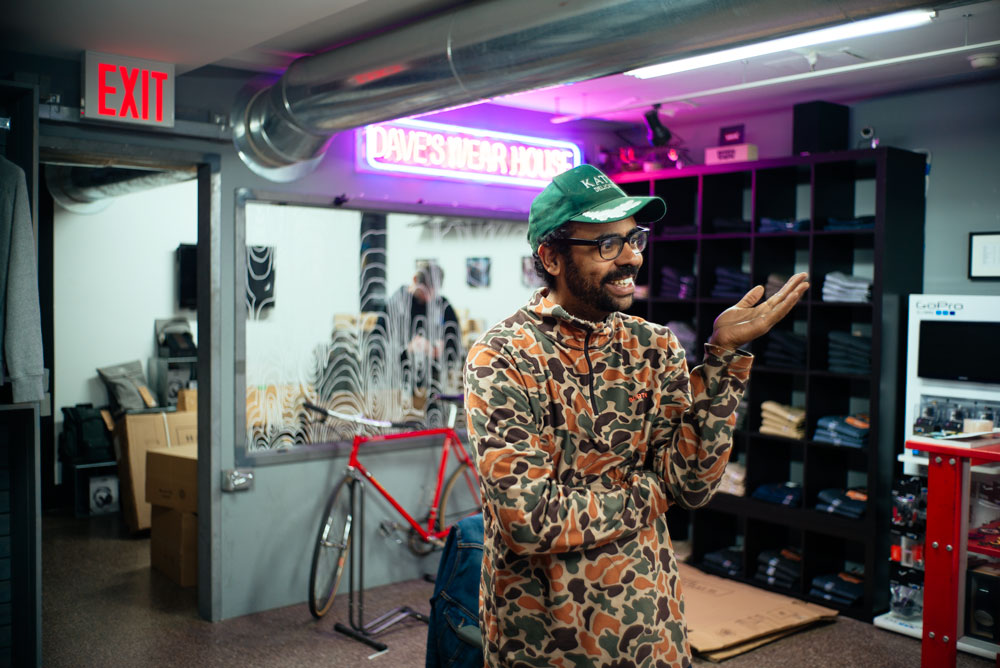 Banksy talks.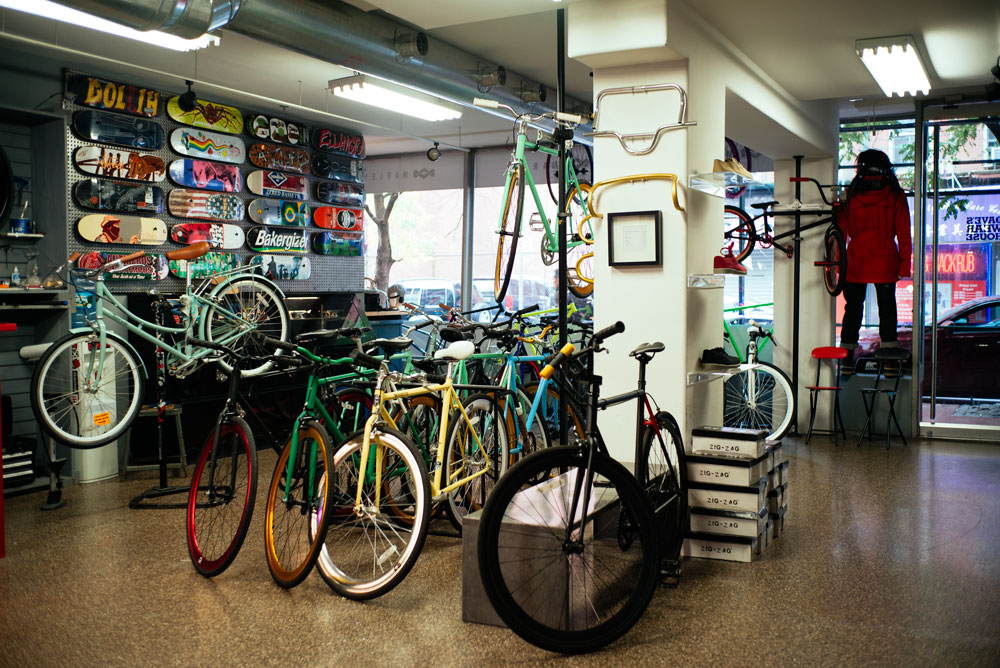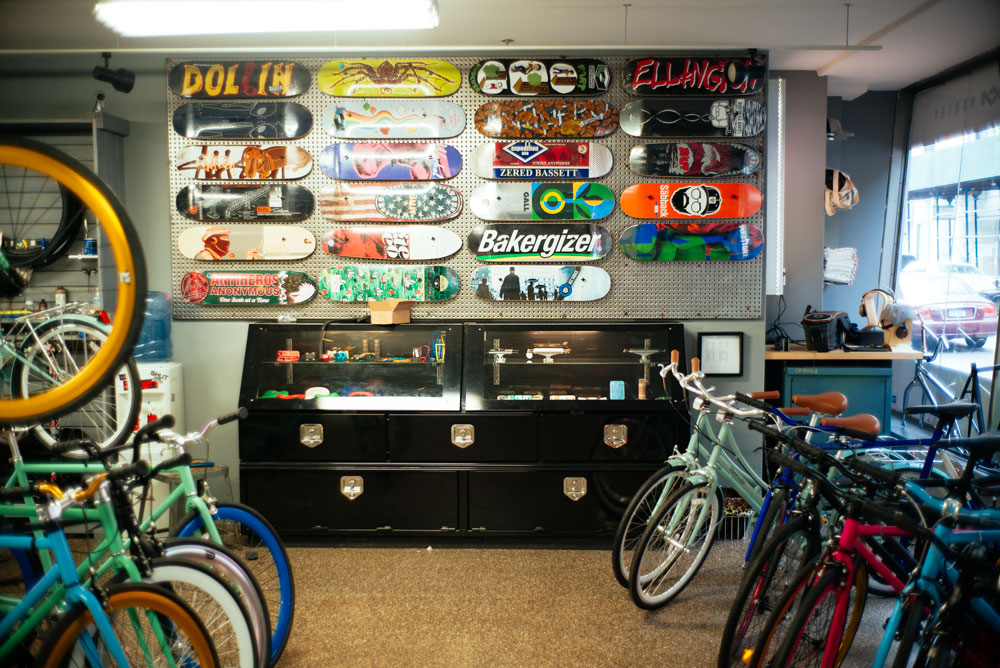 Even though it might look like he focuses mainly on bicycles Dave still strongly supports the skate community.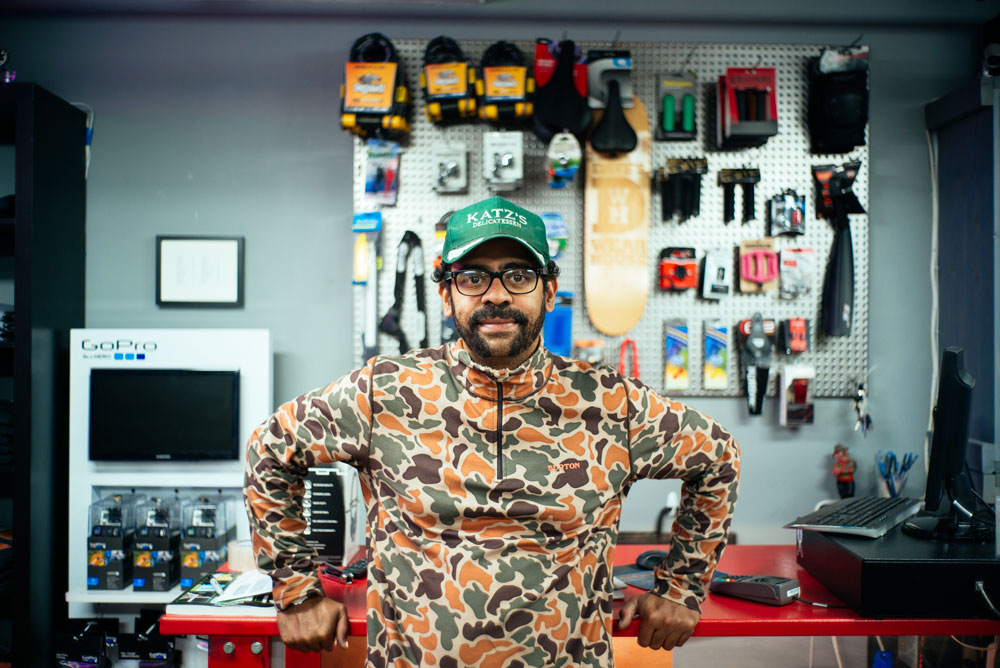 Always good catching up with you Dave.