Persona  is going on five years as one of the East Coast's premiere Streetwear retailers. We took this opportunity to pick founder Jeremy McKenna's brain about building a thriving business in Nashua, staying relevant in this fast-paced industry, his tricks of the tradeshow, and more. To help celebrate half a decade of success in Streetwear slangin', The Hundreds has collaborated with its longtime friend and stockist on an exclusive commemorative tee to be released in conjunction with Persona's November 22nd birthday. Without further introduction, some real talk from Persona's main persona, Jeremy McKenna: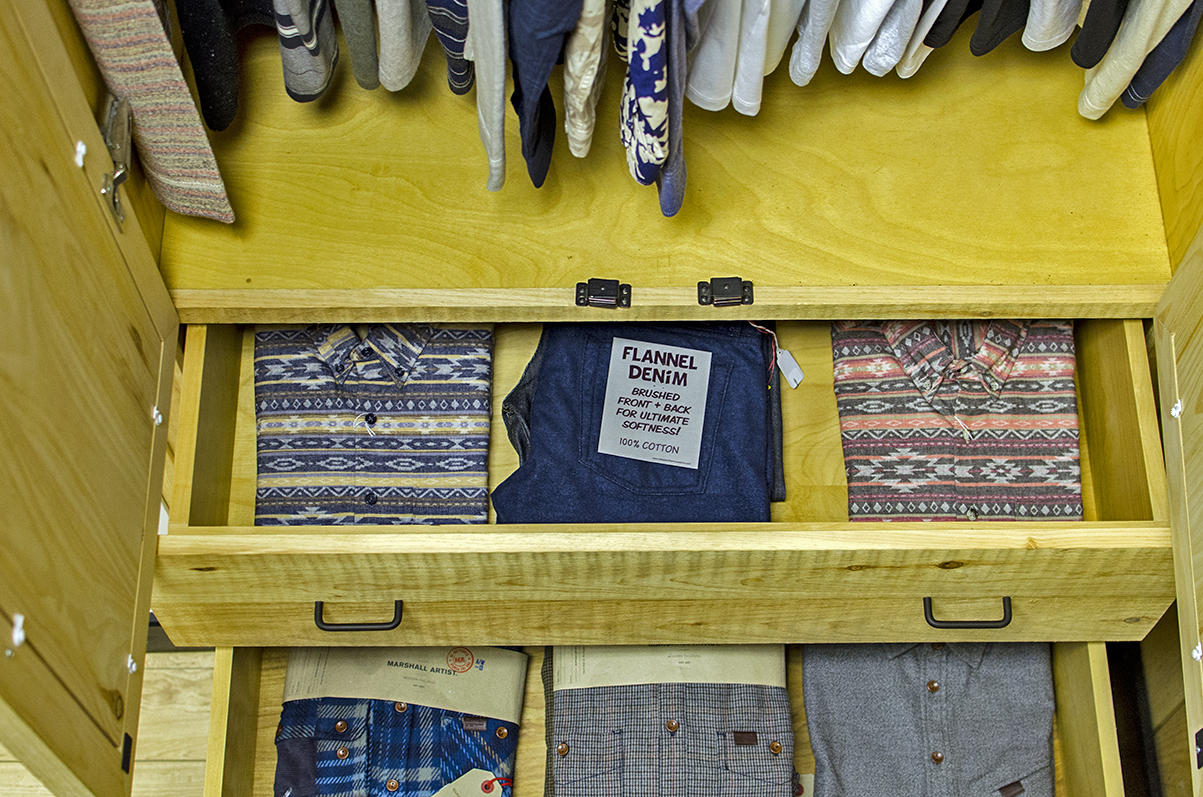 Tell us a little bit about the history of Persona. How and when did it come about?
The idea for Persona came about in 2006. I'd been surfing couches and living on my own, all while attending a local community college and just squeaking by in daily life. I had been collecting shoes for quite some time, and had been around the Streetwear and local skate scene since I was a young kid. I always dreamt of having my own store one day, but never really thought it through, especially when I was younger. My motivation for going to school was to begin organizing what it would look like to combine my passion for sneakers and Streetwear with a vision for a store.  So I began to craft my class projects around the idea.  You could say I  went back to school just to map out the concept of Persona. It became my mission to acquire the knowledge I felt I needed in business, and I decided I wasn't going to screw around like I did in high school. I took almost all the classes for my Associate's degree, but decided to leave when I began to  leg out Persona in 2007.
It was quite a stretch for me, but in Fall 2008, when I was 23, we opened the doors to our first store. Ten days later the stock market crashed and the recession hit. The first year or two was quite a roller coaster ride.  We had opened a store that our local market hadn't seen or expected, and we were doing it during the worst recession this country had experienced since the 1930s! We were determined NOT to become another small business failure statistic!
Through hard work, passion, and dedication, we managed to get through our first two bumpy years. Our day-one goal and vision was simply to inspire youth with the things we grew up on and were inspired by. We also wanted to create a more solid base for showcasing and publicizing the things we love and bringing them to the forefront in our area.  We've been doing this by providing the best sneakers, Streetwear, and menswear in New England. We continue to push the market in our  area, and the Persona brand continues to be a direct representation of my staff and me.  In June 2011, we opened our second store in Lowell, Massachusetts.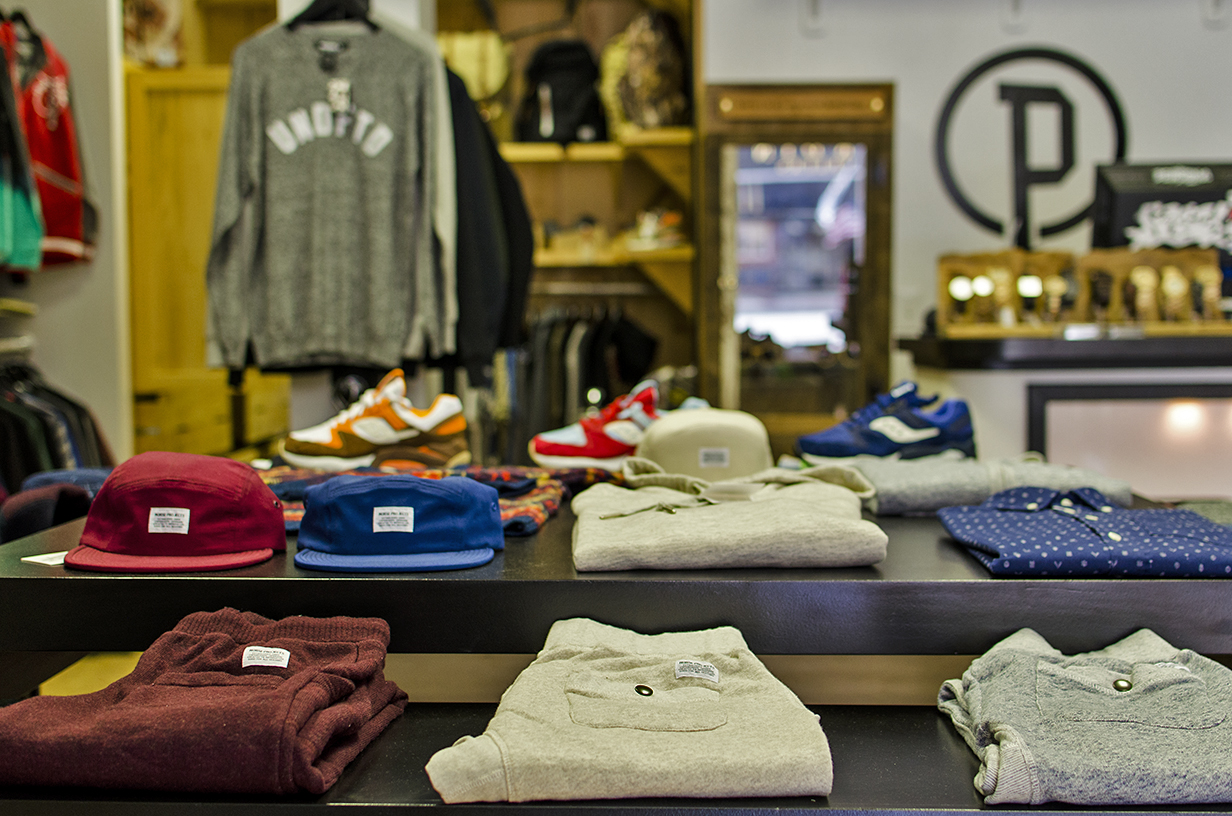 How did you get involved in the Streetwear and apparel industry?
It's hard to really say what came first — sneaker collecting or the Streetwear culture's influence on me. I've always felt that they go hand in hand, but I have been around Streetwear since the old Stussy and Freshjive days. Triple 5 Soul and a few other brands were big when I was younger. Following Hip-Hop and earning my own money also lured me into nicer things as I got older, and I became interested in higher end menswear brands. The passion that I have for Streetwear apparel and footwear has allowed me to develop my brand to be a figure within the industry.
I remember going to my first trade show and feeling like a tadpole in a big ocean. It was hard for me to navigate the floors because of the tremendous size and layout of them, along with being nervous about what the heck to say to a brand when I approached them or they approached me. Running on instinct, confidence in my own brand, and taking full advantage of my gift of gab got me through my  first shows and set the stage for me to develop relationships that have been key in developing Persona and its brand roster. As the years have progressed, I have continued to build and develop deep relationships with our brands and continue to grow with them each year.
What's your secret to running a successful retail operation?
Trying to remain as true to ourselves, our roots, and our customers as possible. For us, it's really all about the people who come into our stores. We enjoy chatting with them, helping them find items and getting to know a bit about who they are, what drives them, and why they are into the things they are. I also feel the shop can only be as good and as real as the people in it.  Therefore, my core team and I have been working together since the first year of our Nashua store.  We all share a common bond of a passion for sneakers and fashion.  We also share many other common interests while each of us brings something unique and different to the table. Having a tight knit, family-type environment helps make everything that much more comfortable for the customer and staff. We all live what we do and it shows in our stores and our service. We've become a  general hub for the folks who share our passion for sneakers and fashion. These are the essentials for us, but the rest of our secrets we have to keep locked away!
How do you select the brands you carry?
We have a fairly scrupulous process for selecting the new Streetwear and men's apparel brands that we carry and introduce to our customers. We first look at their product; what their general direction and inspiration is; who owns the brand;  and what they're about personally.  We also look at products in terms of their overall quality and manufacturing. We also make sure that each brand is a fit with our current mix, and we consider how the brand can help enhance our offerings to attract new customers and fulfill current customer demands. We generally try to select brands who fit with where our customers are at in terms of styles and trends locally. We also make brand decisions based in part on what we like as a team.  In addition, we have a commitment to continuing to push the envelope so that the things we want to see on our shelves reflect our opinion on what's "cool" today and relevant tomorrow.
Where do you look for industry news, trends and inspiration?
In the past few years, I personally haven't looked at a blog besides personalized ones of people I like to follow.  I try to watch from outside the box.  Having a good grasp on the cycle of fashion and footwear trends helps, but in today's world you never know what could happen. People get information so fast and are influenced overnight to try something "new".  I try to watch what my in-the-know, on-point young kids are paying attention to, mixed with watching what's going on in the high fashion world, menswear, and Streetwear as it all trickles down. I mainly am a footwear guy and love staying on or ahead of footwear trends. I also trust in my team of buyers and general tastemakers as they always seem to find great new brands, or point out forward trends way before they hit. For example, our Creative Director Chris Oung and I put out front and back hit numbered tees and raglan jerseys in late 2008 early 2009, way before what Pyrex and other brands are doing now. In short, if you know what the curve might be before it hits it doesn't hurt, but getting noticed for it can be the hard part in today's world.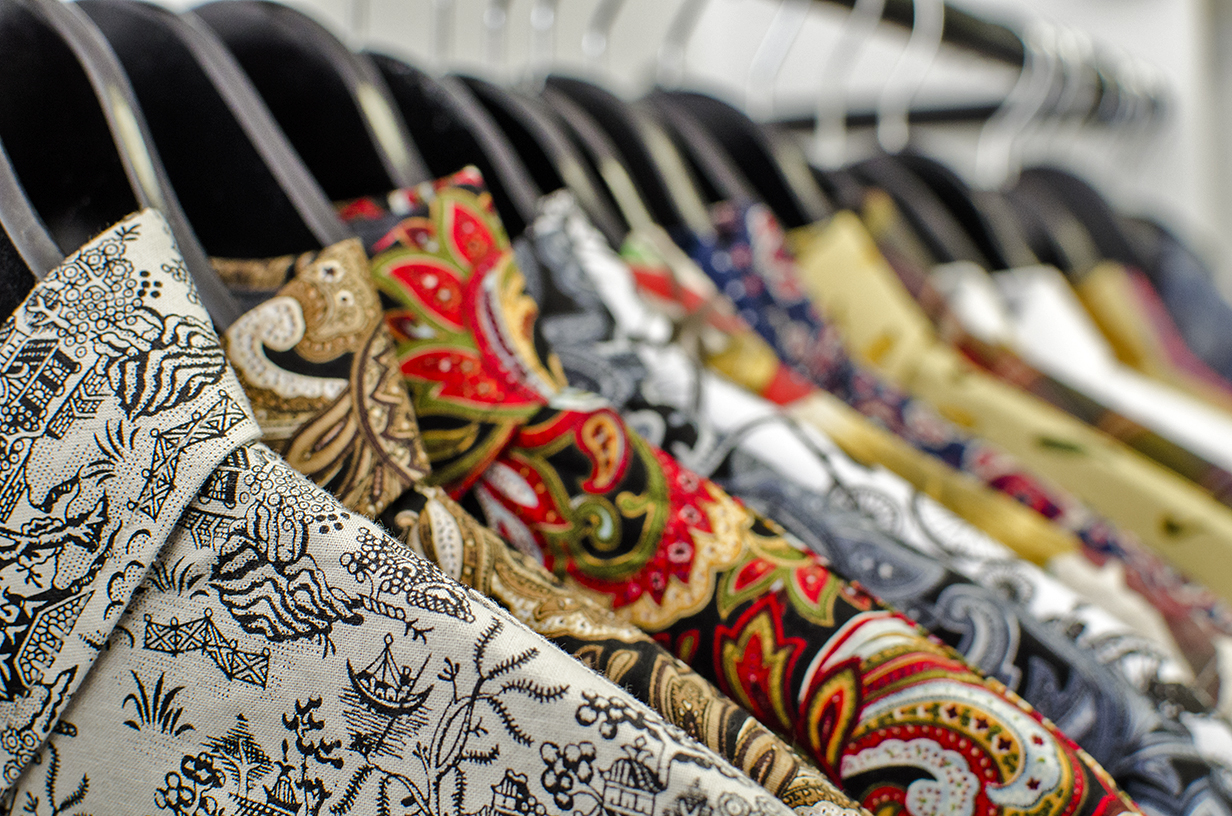 What's unique about having a store in Nashua, NH?
Scotty Ill is one man who know's the answer to this question. Before Persona, no one had developed anything like this in the right way in our area. There was basic family footwear or the mall, and up until last year our major mall still sold Monster Energy drink shirts, thinking it was cool and okay. So in short, the unique part about us is that we exist in our local market where no one thought it was possible. We love being able to see five years later how we've pushed and influenced the market locally. One of my simplest goals from day one, by opening our first store, was to simply improve the local market's offering of footwear and men's apparel. Whether or not we are still here tomorrow, the other retailers have been forced to expand their offerings and brands due to our presence in the market. For our city dwellers we are known as a "diamond in the ruff" as we get lots of top brands and limited releases, but don't sell out as fast as the city shops.
How do your two locations differ?
Our flagship Nashua store has been open the longest – five years this month – and our Lowell store has been open a little over two years now. Our Nashua store boasts everything from Streetwear and core footwear to top tier footwear and higher end menswear brands. Our Lowell store is swiftly growing and progressing to get more in line with our flagship's offering. However, we still keep the Lowell store a bit more street and skate driven and keep the brands and pricing a bit more in line with our customer base. In short, both stores carry and represent our roots and influences overall, and both continue to grow as we grow as individuals and as a brand.
How did you begin your relationship with The Hundreds?
It was sometime in 2009, one of my head buyers and Creative Director Chris and I were in Las Vegas for a Magic show. We received a phone call from Scotty Ill who was following up on our application which we had put in 6 months or so earlier. The Hundreds wanted us to have a one-year track record in business before we could be signed on, which we respected.  Knowing that The Hundreds sets certain criteria for the stores they did business with made us feel they were a brand we wanted to carry, separate from our consumer-based knowledge of the brand. Scotty told us we were open and planned to be doing business by the end of 2009 forward.
Since then we have been the predominant retailer in the Northeast for The Hundreds, and have been able to support all their special projects and releases along with the Public Label collection, as well. Today the brand is one of our top brands and has been for quite some time. We love The Hundreds and have been glad to see all the growth for them here and abroad, as we've all worked really hard for what we have and what we've achieved in our own regards. Scotty Ill and I have gotten close over the years as we grew up similarly and in the same neck of the woods, so we consider The Hundreds crew an extension of our family here now. It's not just business, but it's a mutual respect for what each other is doing and helping each other grow our brands together.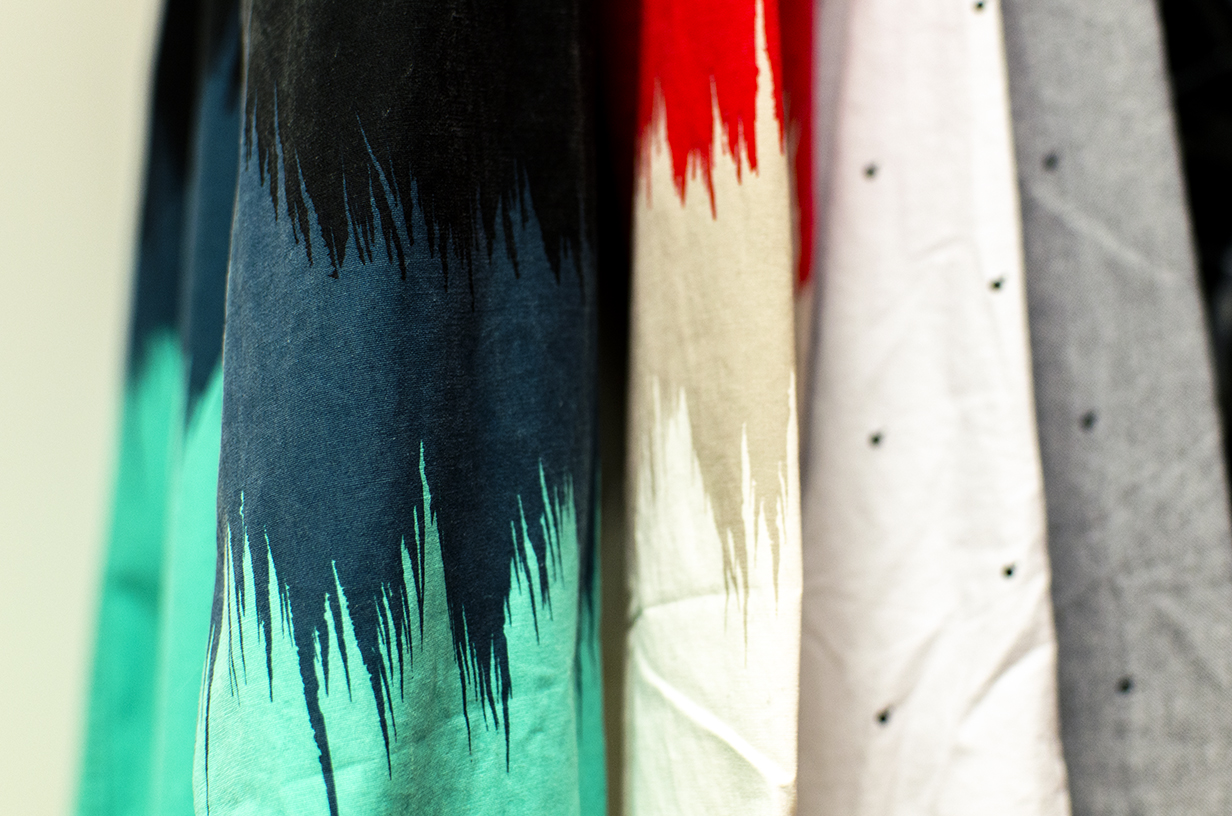 Where do you see Persona in the next 5 Years?
We have various plans for Persona over the next few years, along with possible side ventures and projects as well. We always have full plates and are busy, whether it be with Persona or considering and developing ideas for new ventures. Currently we have a few projects planned with other brands starting in late 2013 moving forward into 2014 and 2015. We also are working on and launching a new e-commerce site to enhance the online experience of Persona. Generally, our plan is to continue doing what we do, continue to grow, and enhance our presence and brand each year – one customer and one project at a time. Stay tuned to us and our upcoming project with The Hundreds at  www.shop-persona.com  or on our instagram @shop_persona.