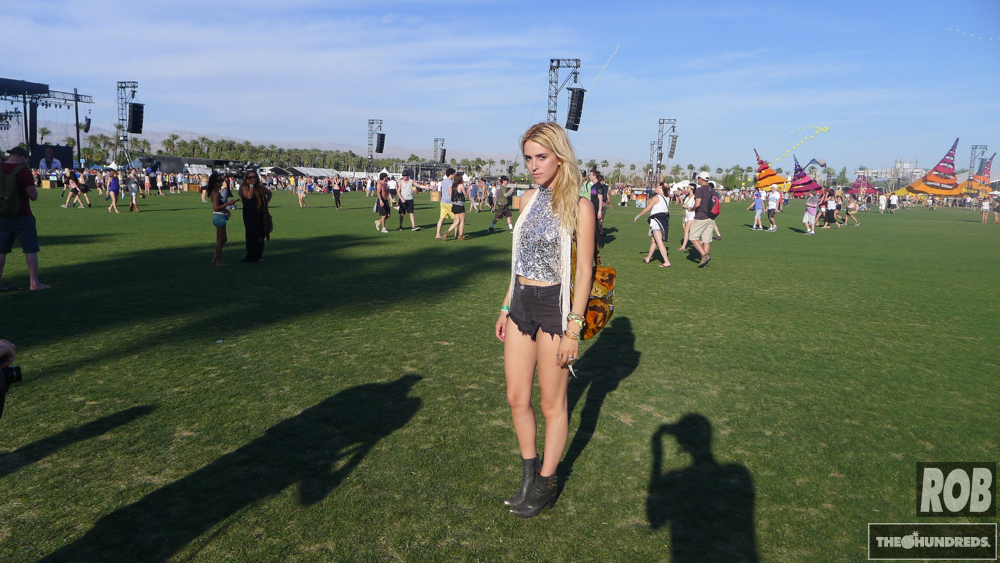 Coachella Day 2. I easily missed the first half of the festival  due to logistics in getting wristbands for after parties and from being faded. I think this is Amanda Seyfried but can anyone know for sure?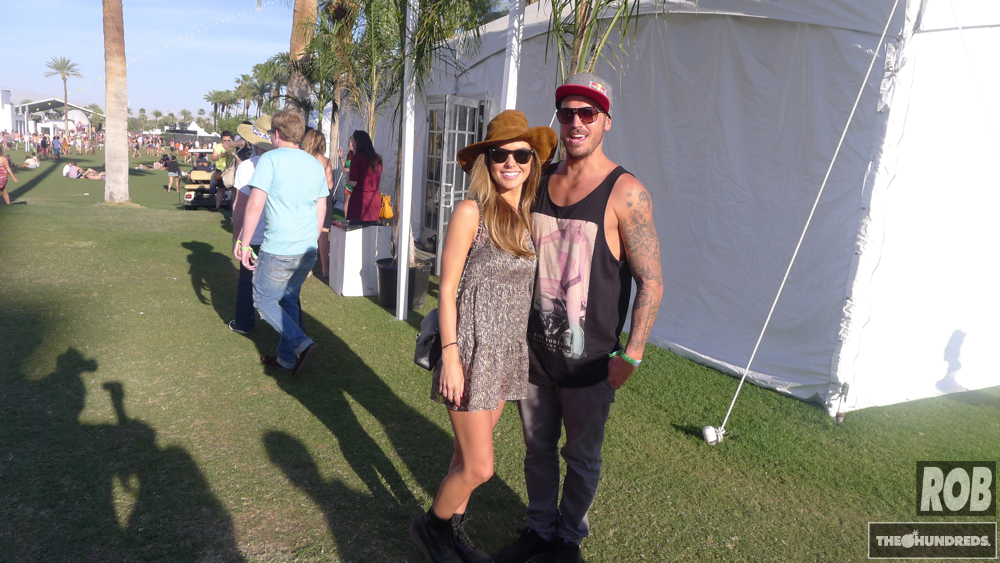 This is some girl from the hills. Love for music is what we have in common.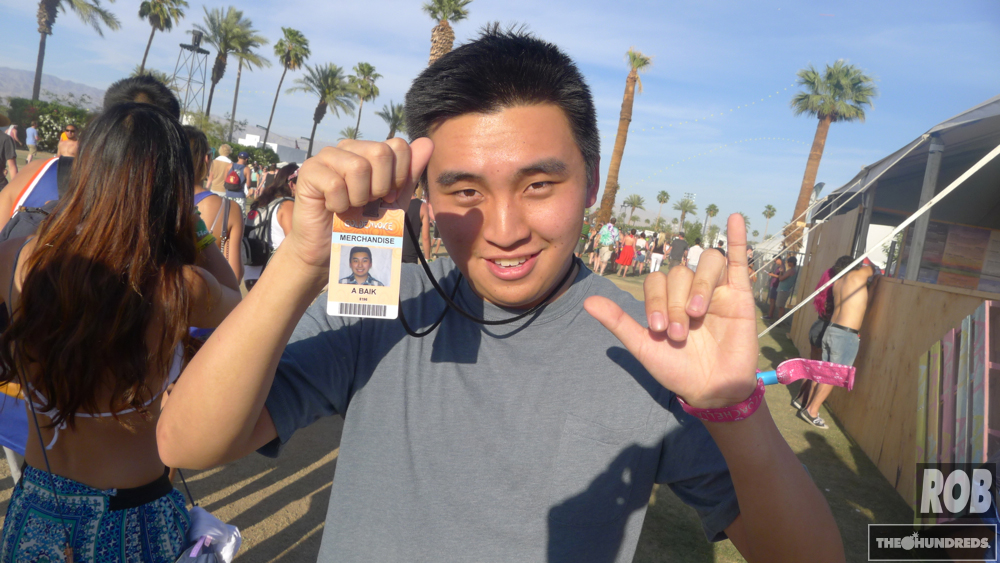 Hey it's Andrew Baik! The NYU student that collects baseball cards and is technically still a virgin. Either the camera adds 20 pounds or we need to change the name to "freshman 150!"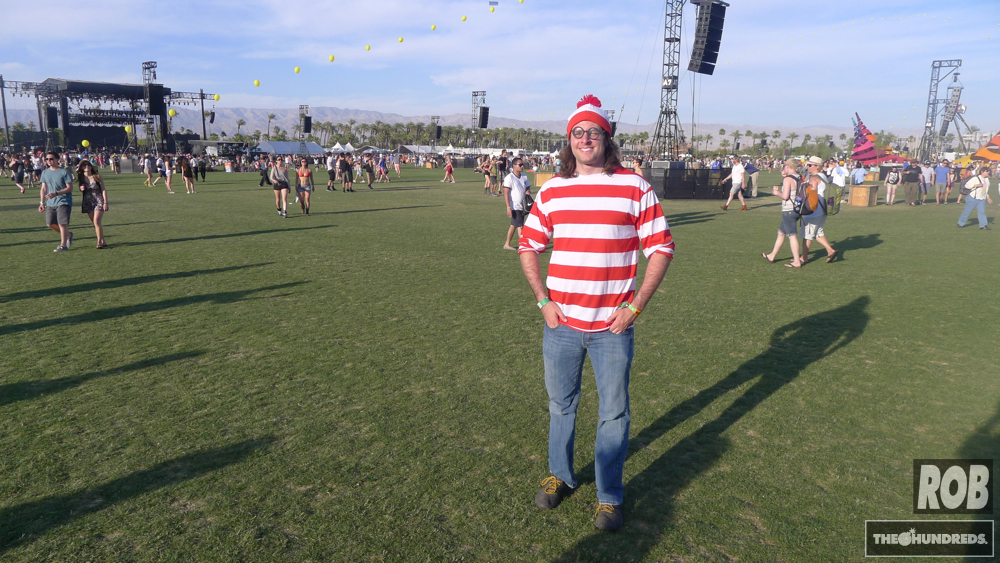 A lonely easy to find Waldo. Even sadder is the median age of concertgoers are too young to get the reference.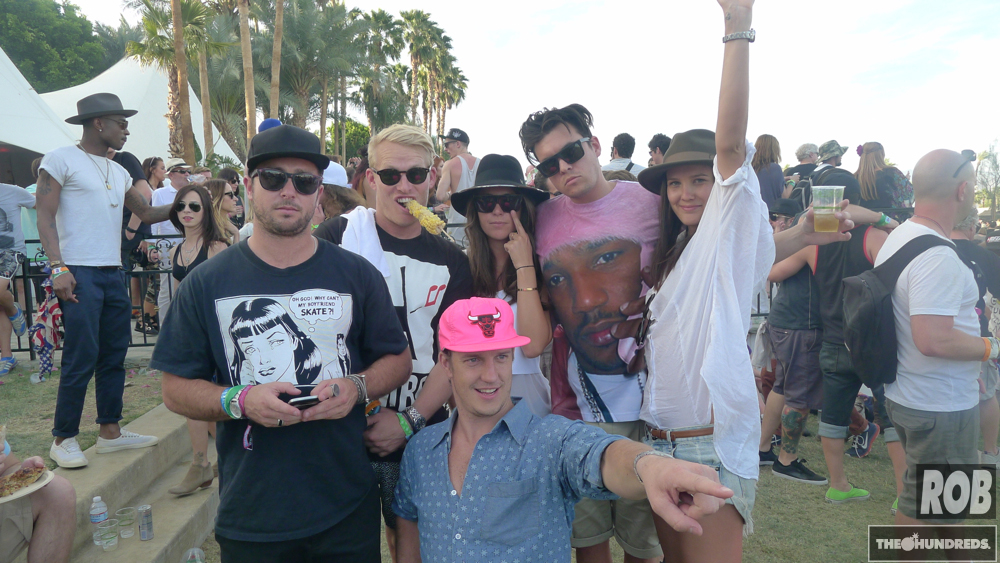 Australians love a group shot.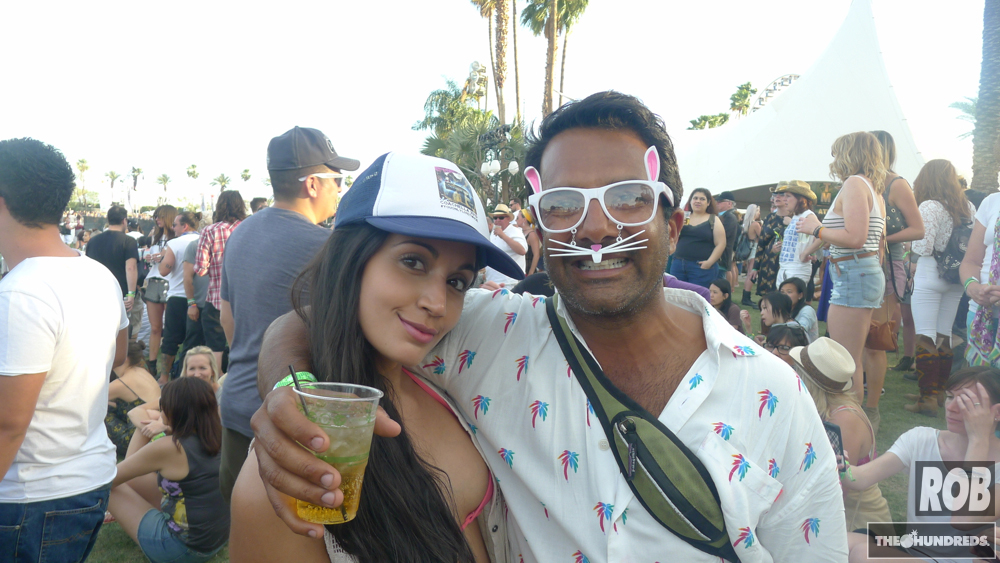 Aziz! You are hilarious, girls don't like you!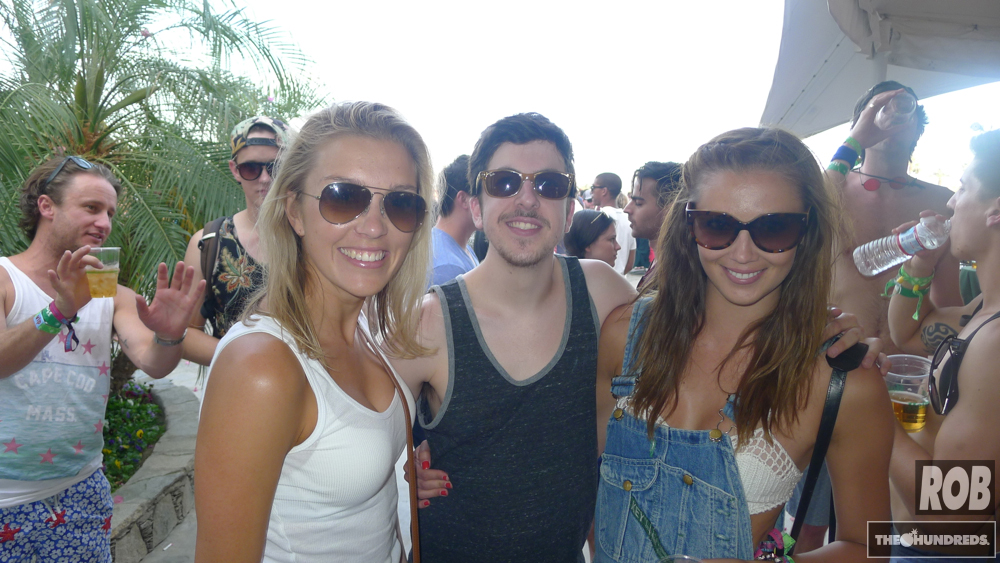 See Christopher Mintz-Plasse I promised I wouldn't post the shirtless pic of you. But I will always have it to blackmail you for eternity.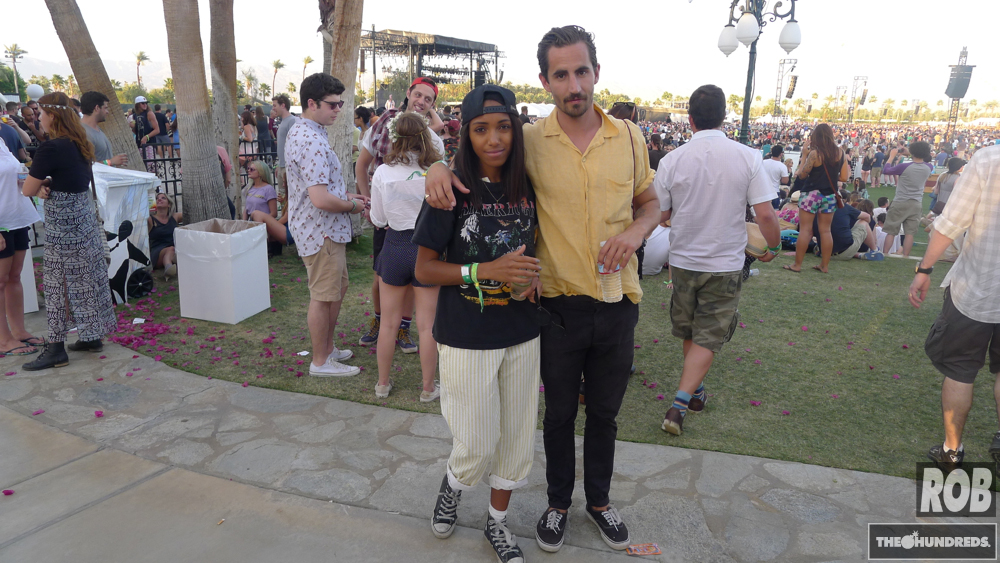 In the celebrity friend category we have singer songwriter Remi Nicole.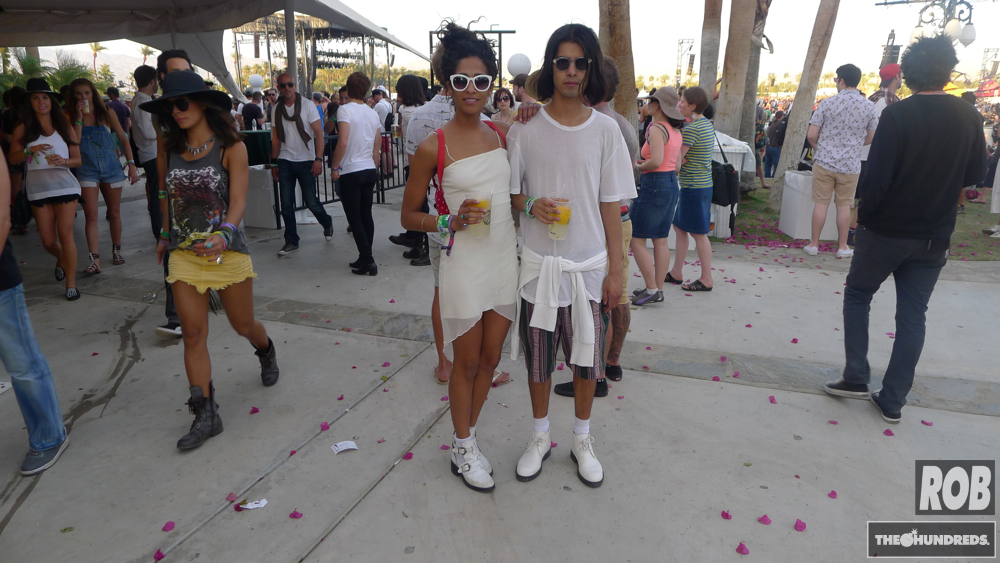 In the dudes that look like the Manrepeller category we have this guy.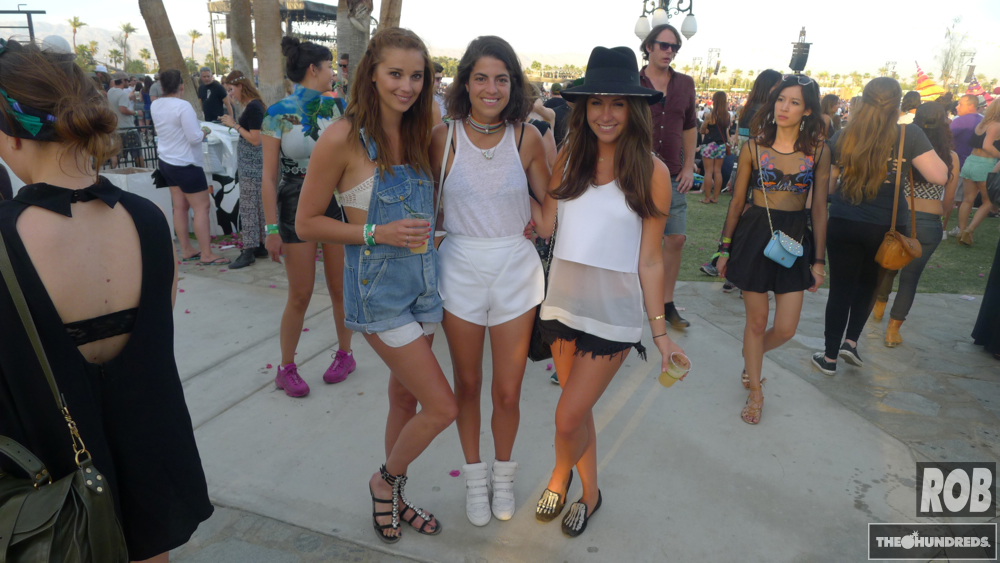 Speak of the gorgeous devil…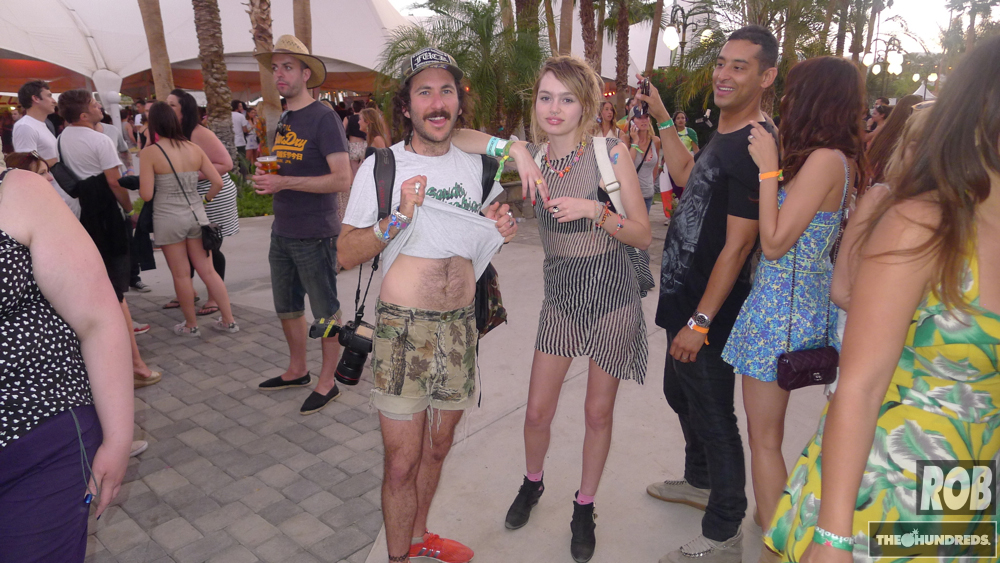 The Cobrasnake showing off his new body by Runyon Canyon. At this point of the day I could not take pictures fast enough. You couldn't take one step without stepping on a celebrity. Everyone except The Game was there…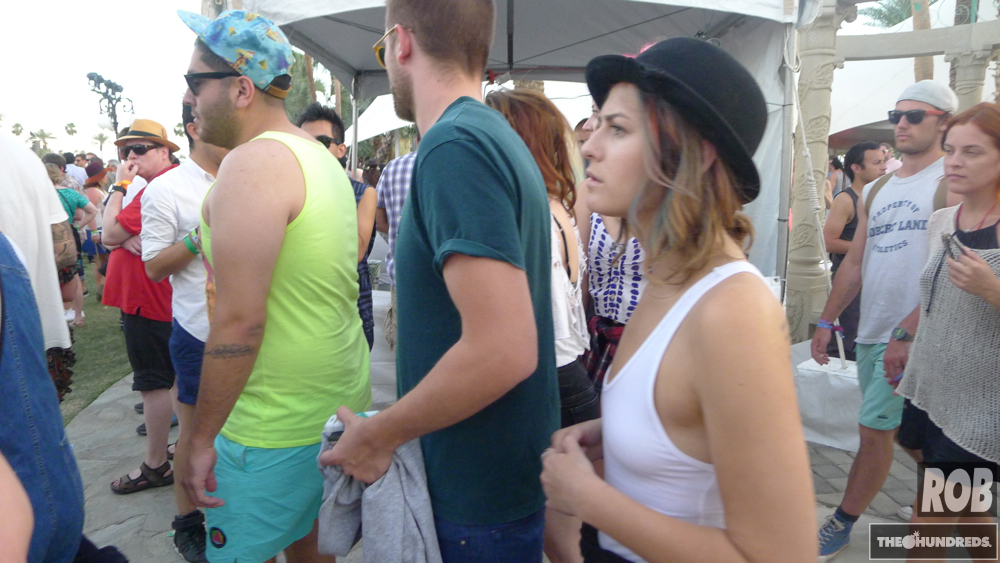 On Robert Pattinson, a green tee shirt. The same kind poor people wear.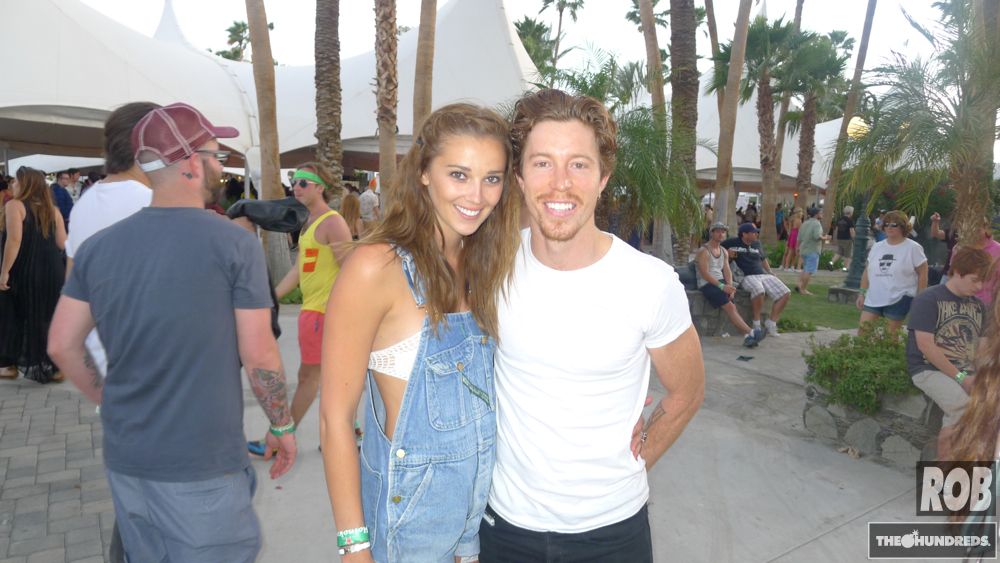 Jasmines soon to be ex boyfriend Shaun White cut his red locks in preparation of the breakup.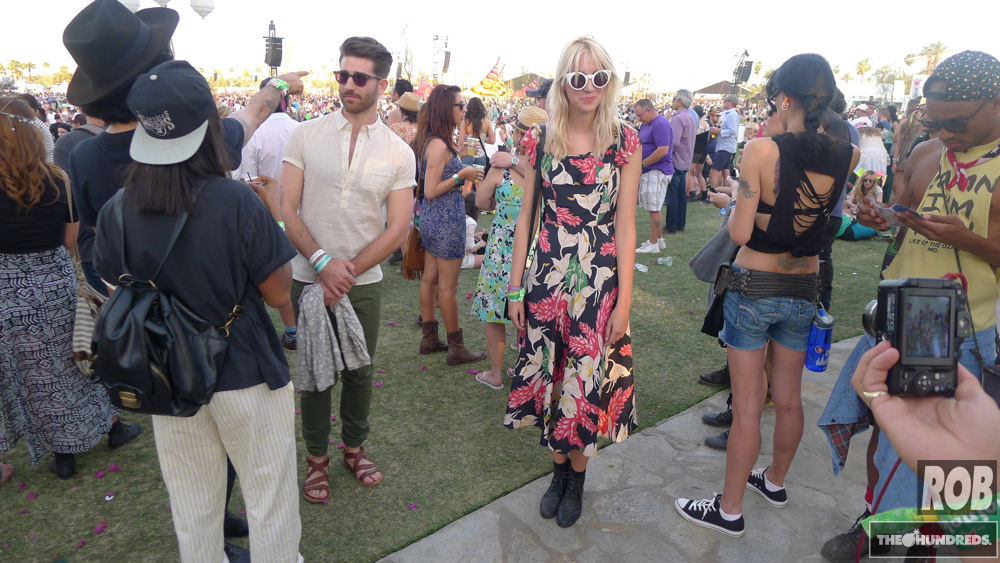 I found this picture on my camera, i thought it was cool so here it is.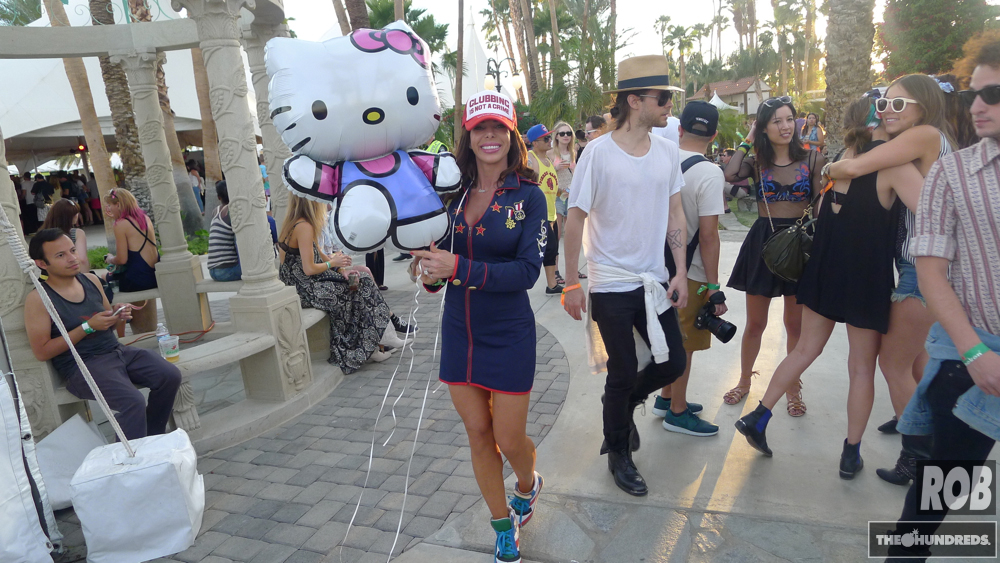 How many times have you tried to capture a genuine Hello Kitty moment when Jared Leto comes out of nowhere to ruin it?!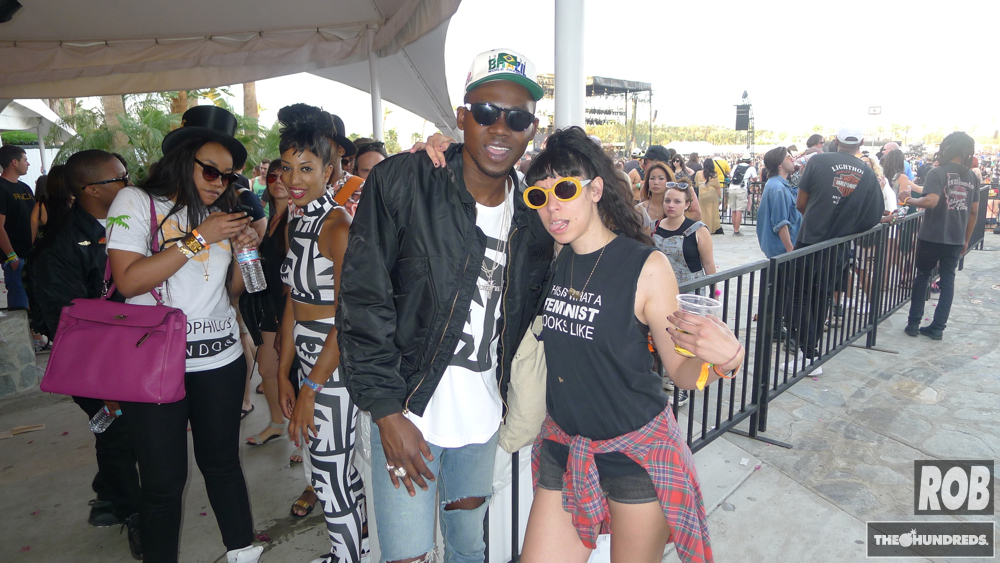 This was like super cool to the third power. I ran into an actually smiling Yasi, who ran into a cheerful Theophilus, who was flanked by an extremely stylish  Kesh! Extra credit #birkinalert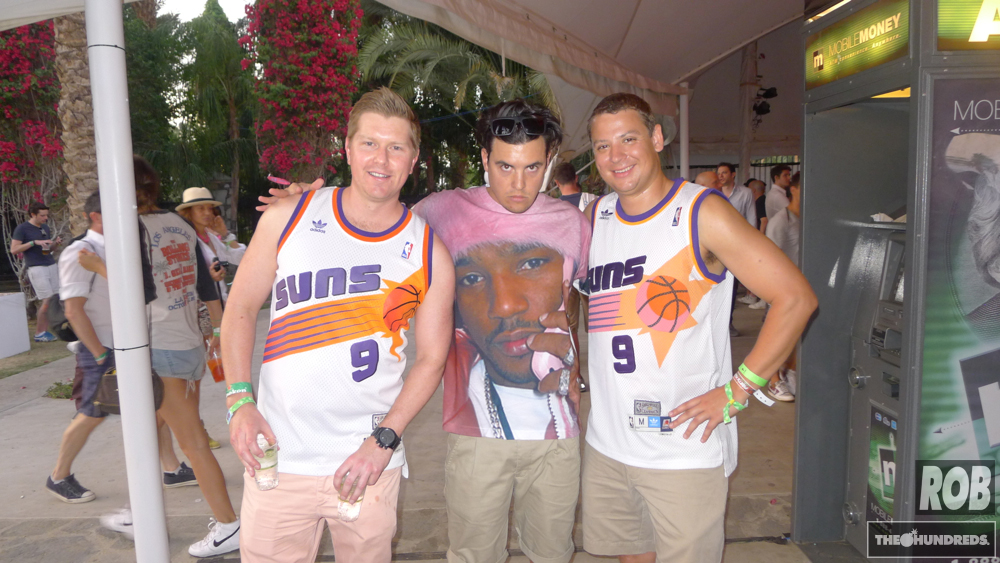 Fans of the band Pheonix… get it?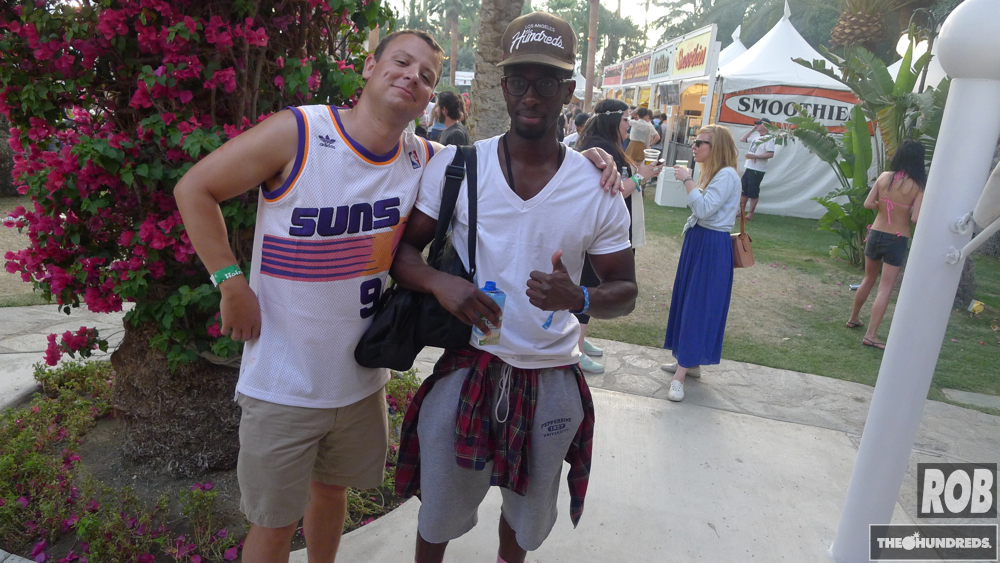 … aaaannnnd on brand quota met! Get you very own The Hundreds script hat in the Hundreds Store now!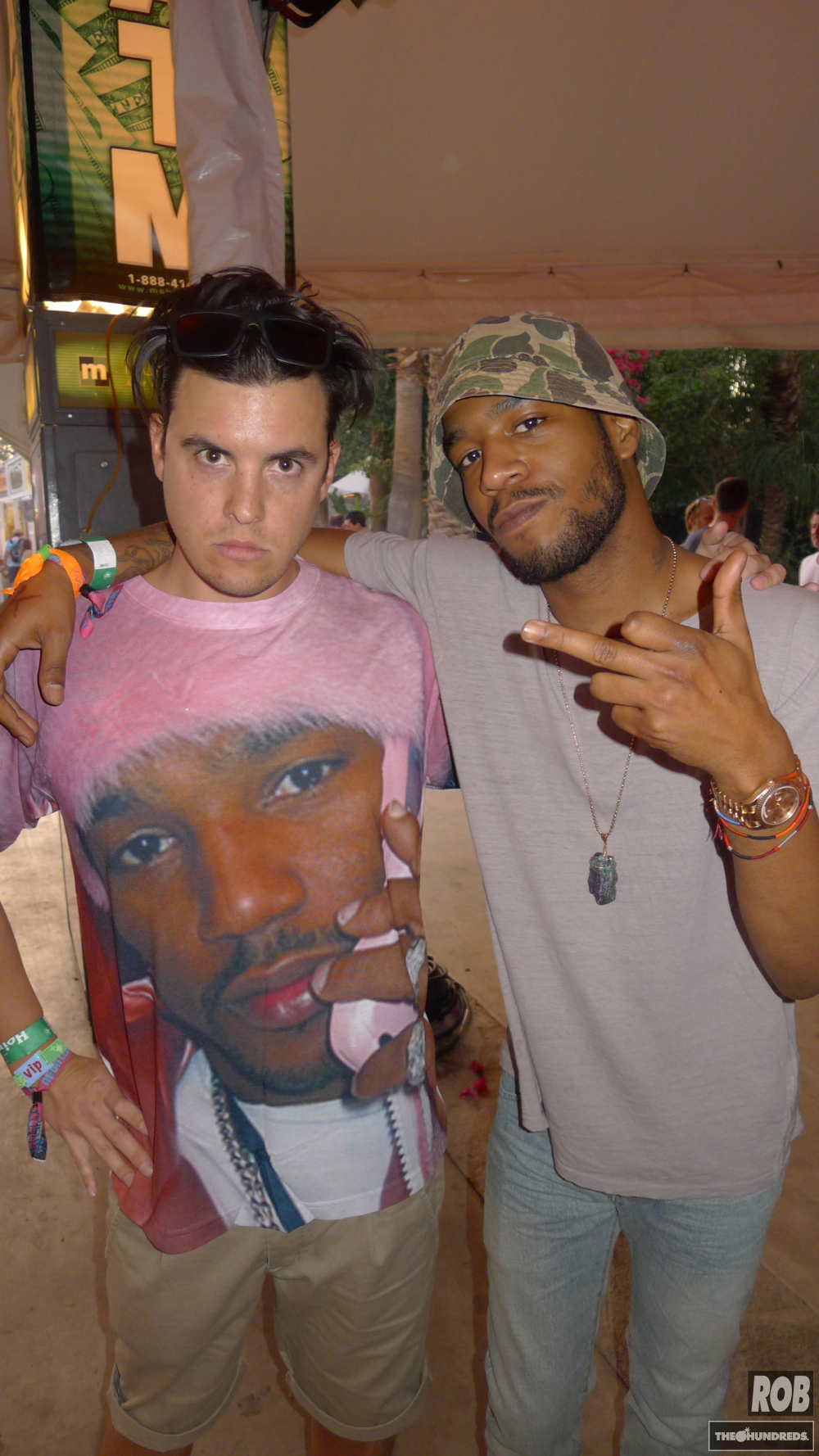 The blog games Kato Kealin and the Pop music's Kid Cudi. See you at Chateau Kid.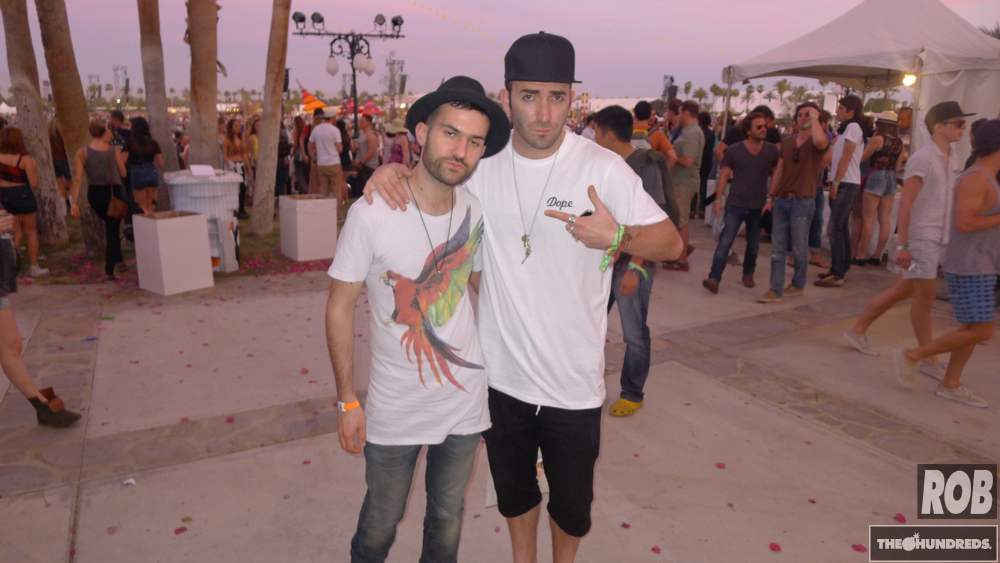 Michael Utsinger needs to relax.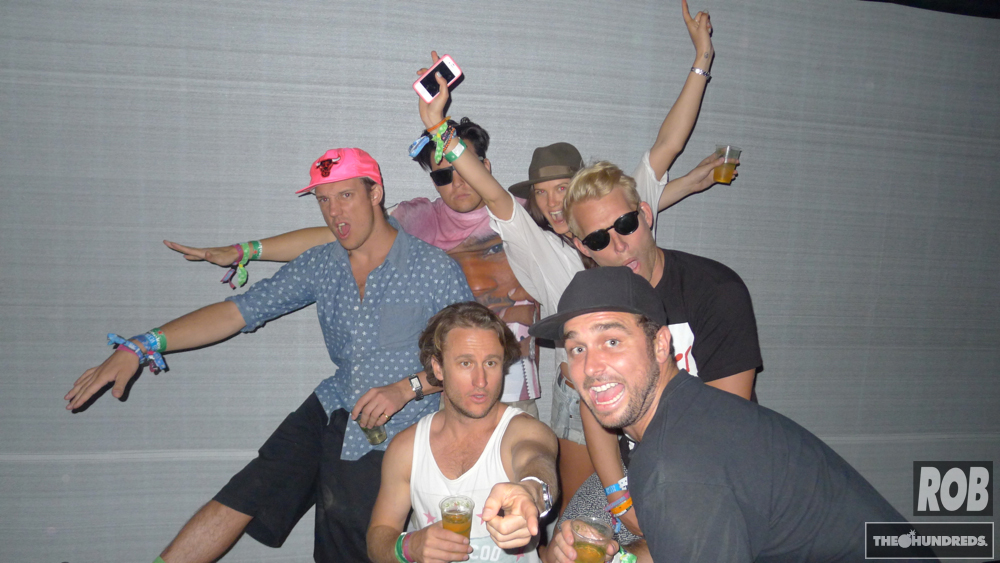 What do you know another group shot.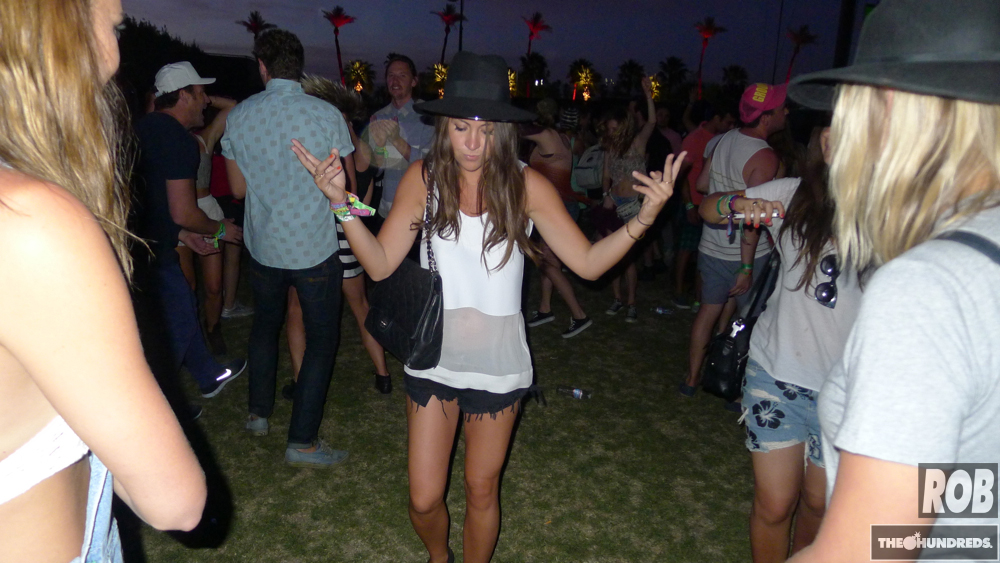 Look's like I'm wrong again, you are a good dancer.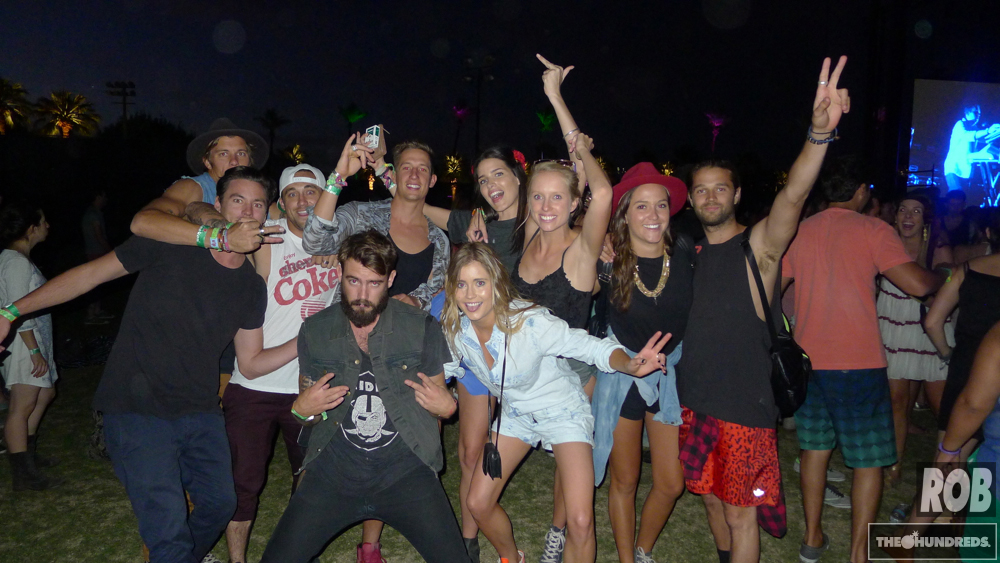 Did I mention Aussies love group shots?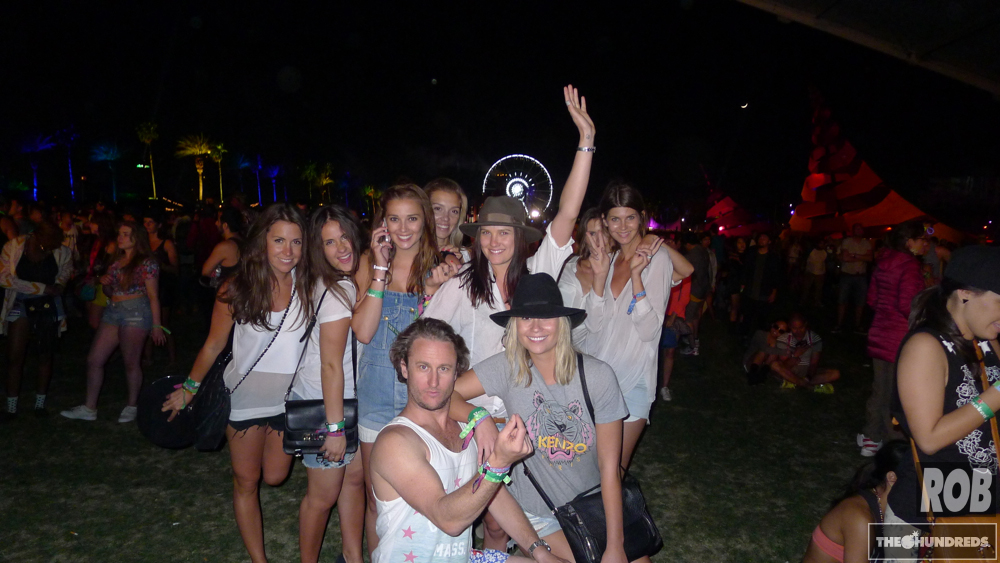 Holly always the show off.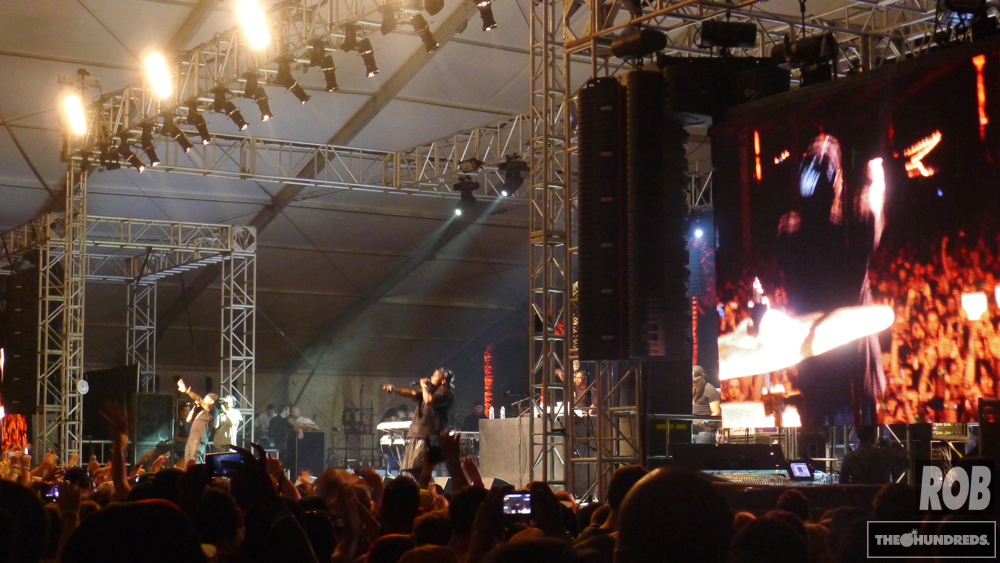 I did make it to one music filled tent. With the hopes of a secret Pharell appearence we sat thru the entire Pusher T performance. Did you know he sings Lamborghini Mercy? You learn all kinds of new things at this Coachella thing.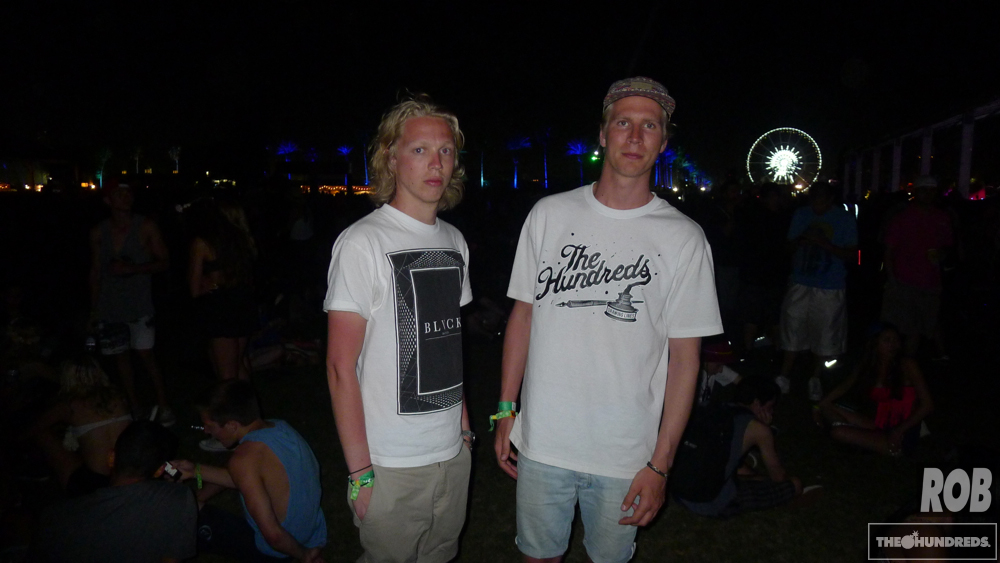 This Hundreds thing is really catching on.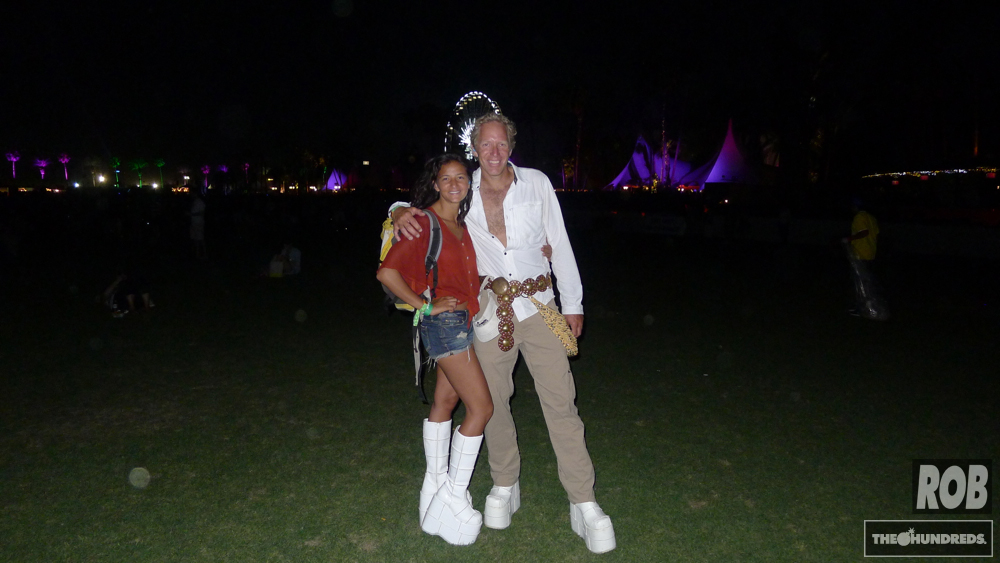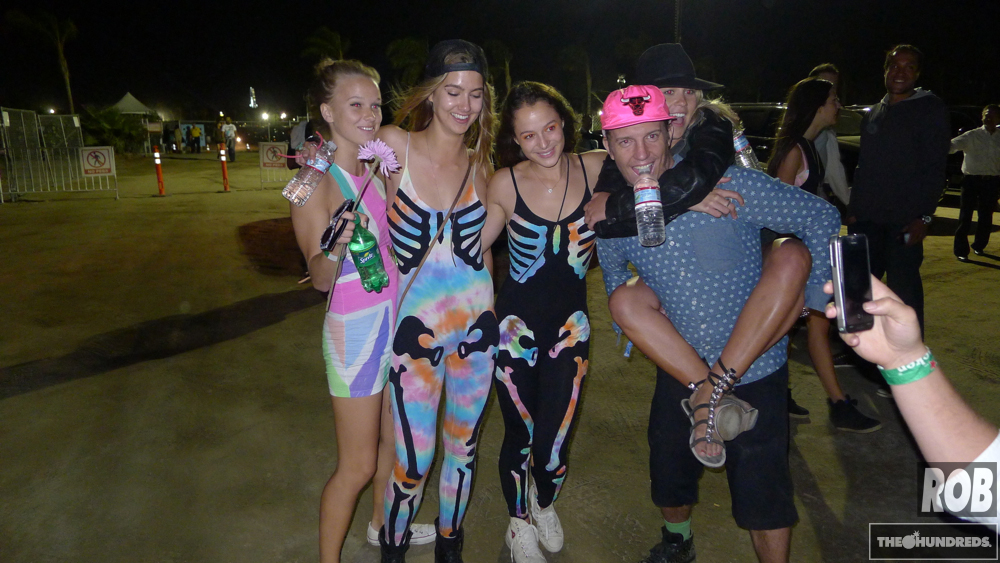 sssspringgggg bbbbreakkkkkkk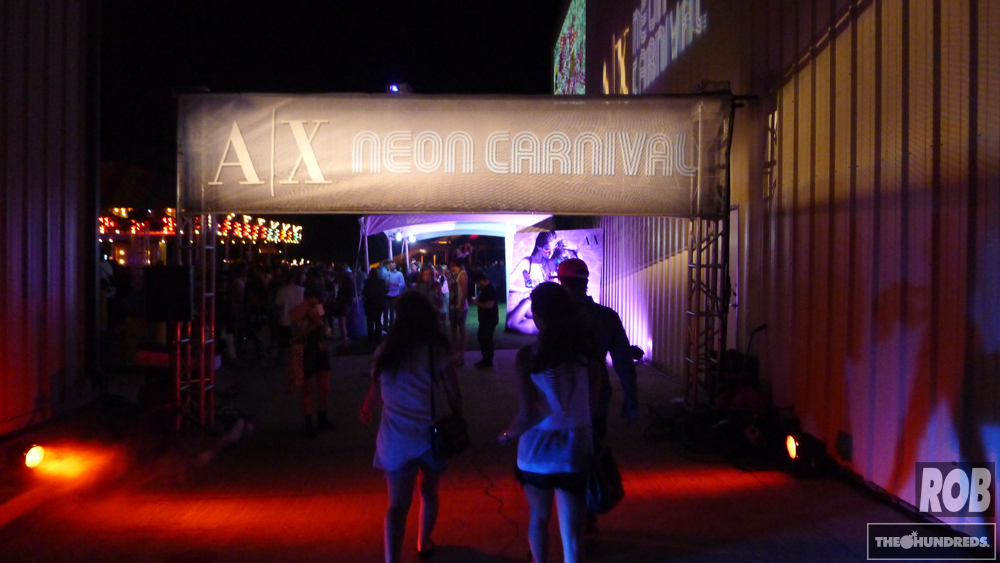 Pay attention. The Neon Carnival is the most important event during the Coachella weekend. If everyone at Coachella is cool, the Neon Carnival is the top 1% of the cool kids. Also if you buy a table you can drink till 5am. Thank you Brett Bolthouse.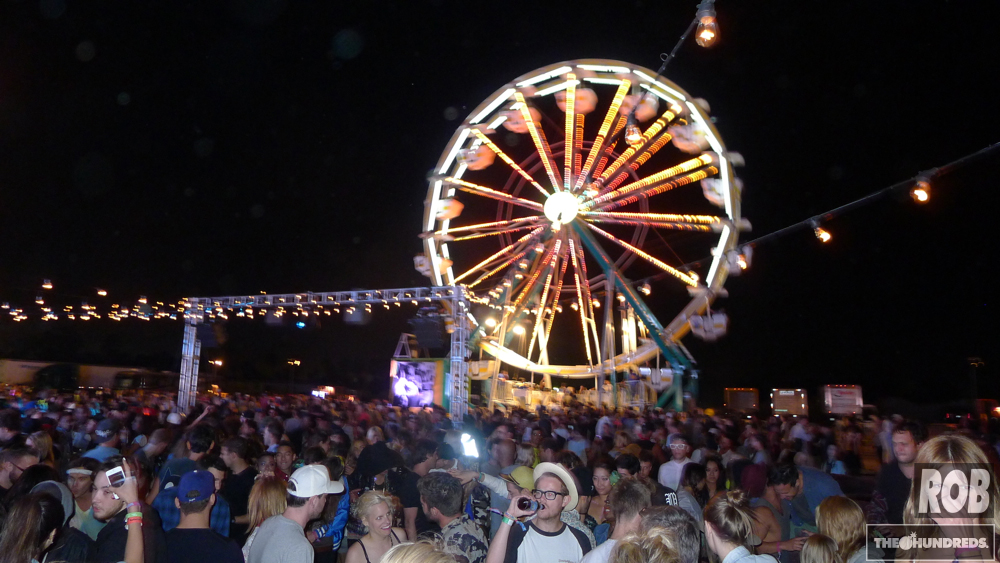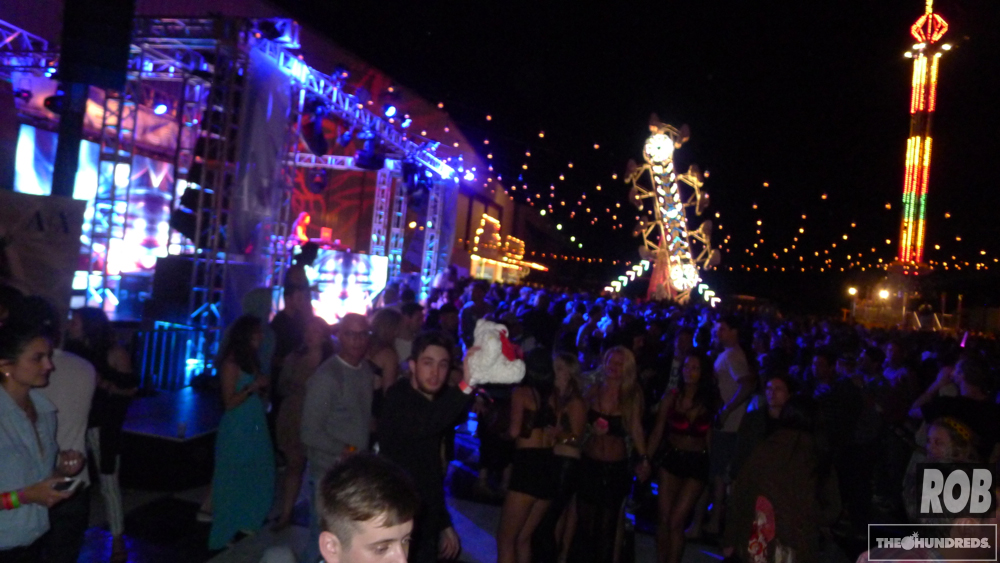 All the rides are free. The music is still the same music you have been listening to at the festival all weekend… but now in a much more crazy atmosphere.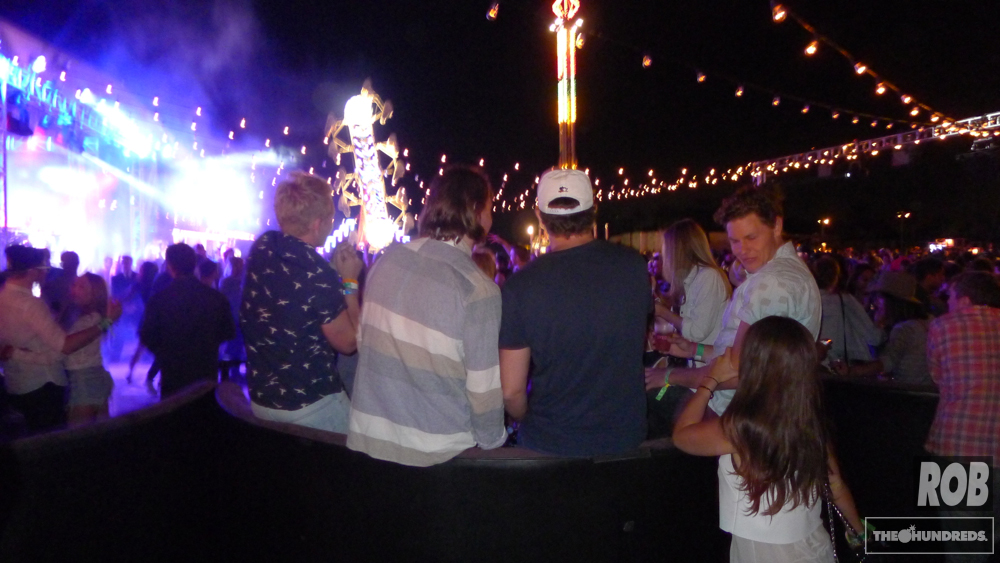 I recommend getting a table. Thanks Tom!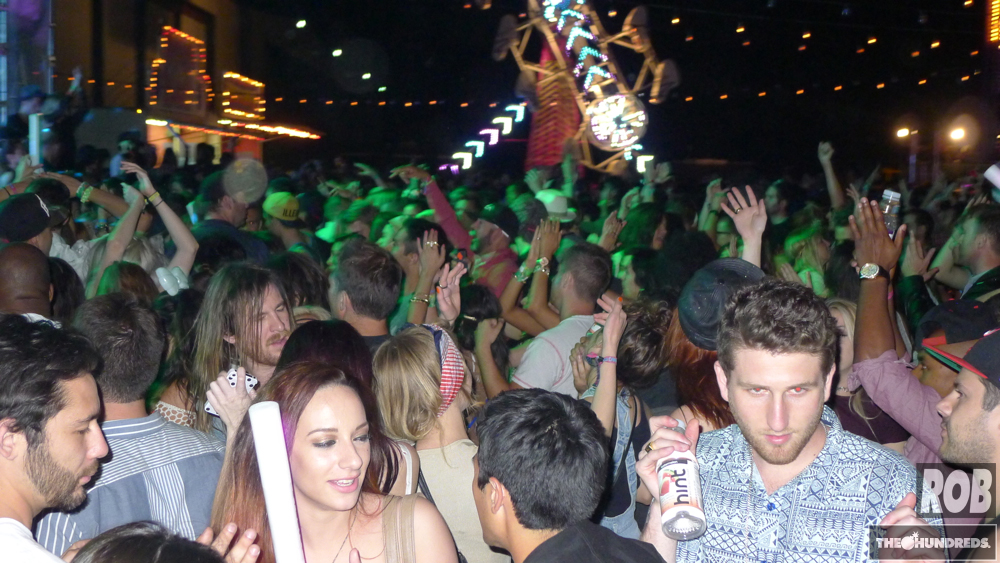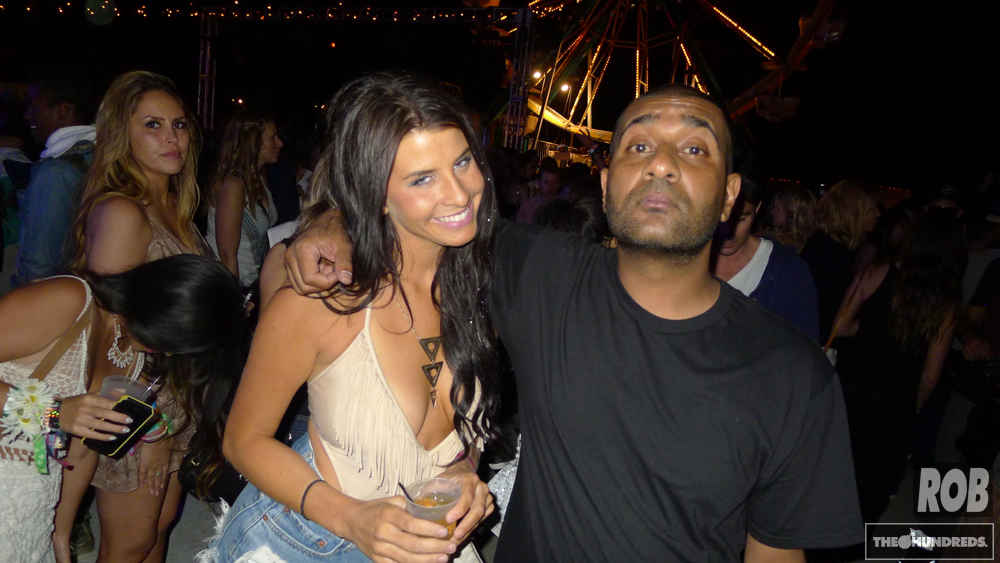 Neran was unstoppable.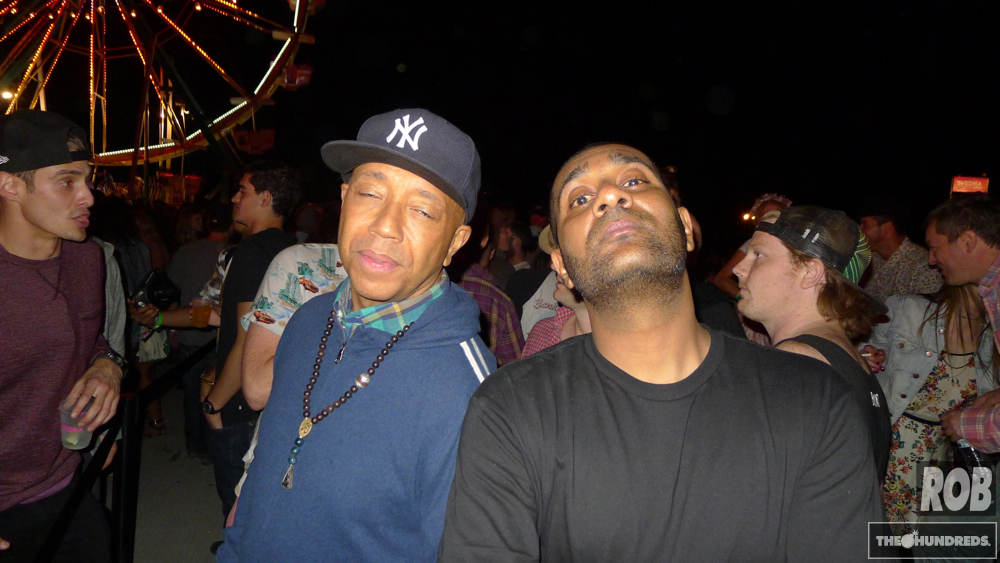 Somebody is getting sweeeepy!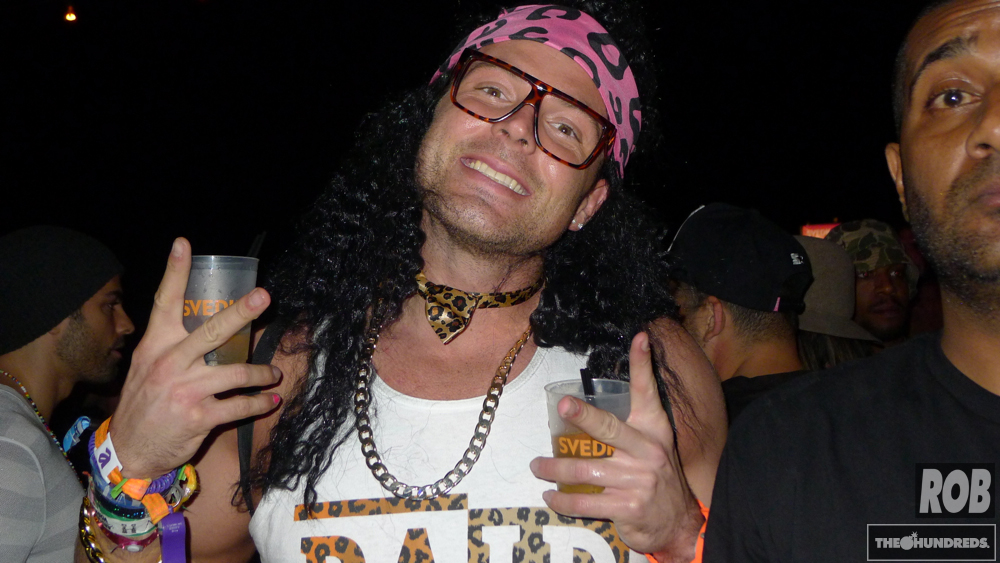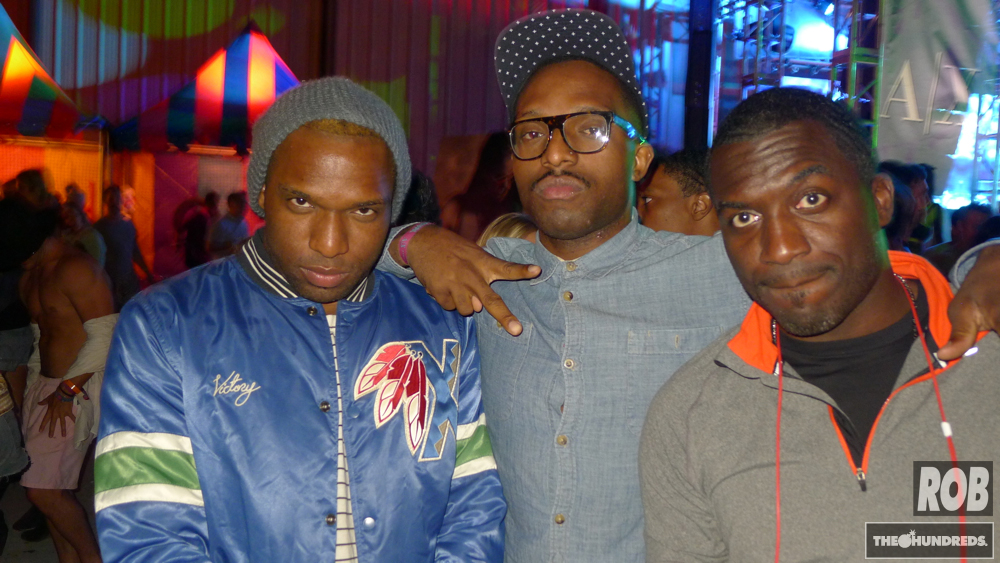 Forgot your names but I'm pretty sure I have had dinner with Corey Smyth at least 3 times.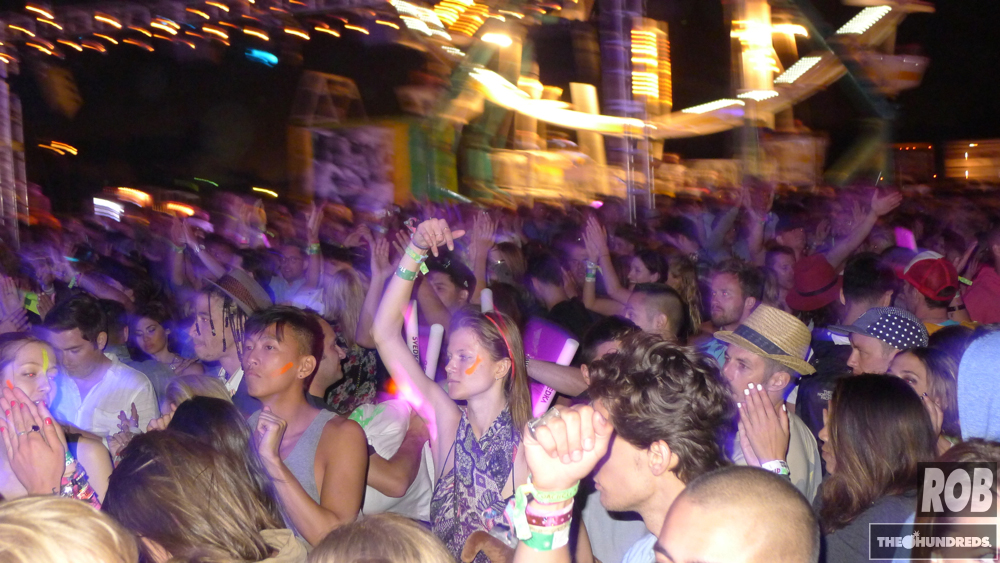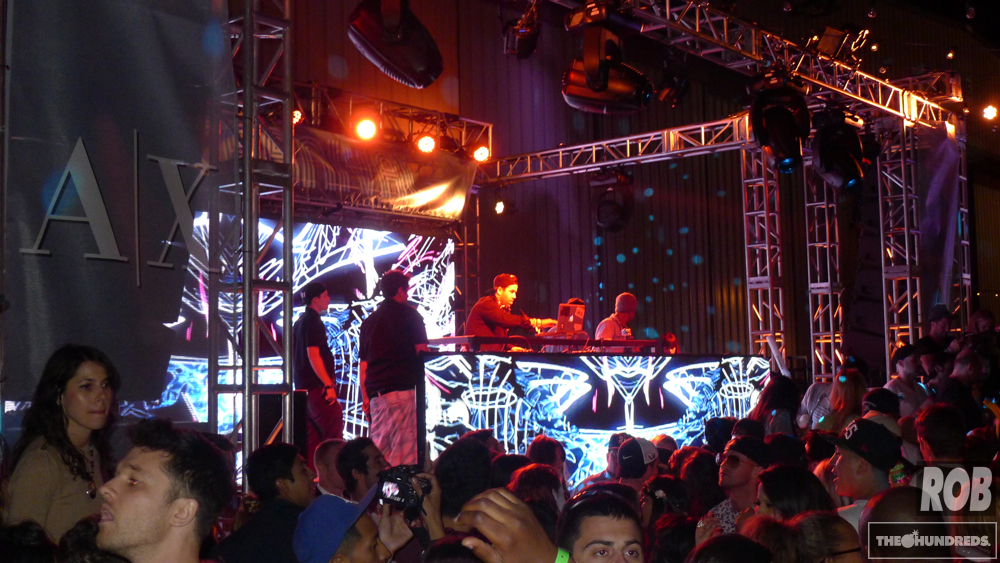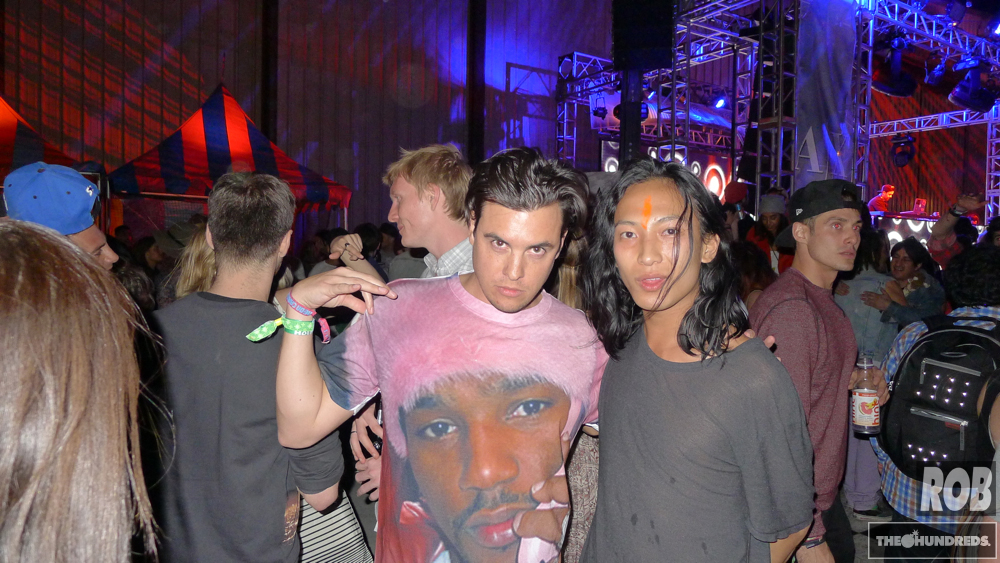 Me, my hair, my tee shirt, and Alexander.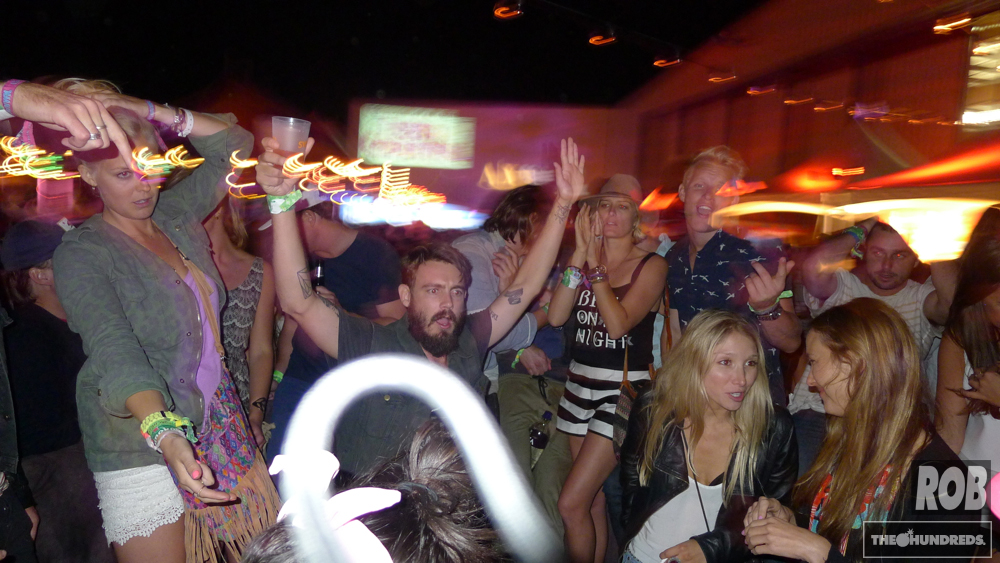 The MVP award goes to Matty Bouris.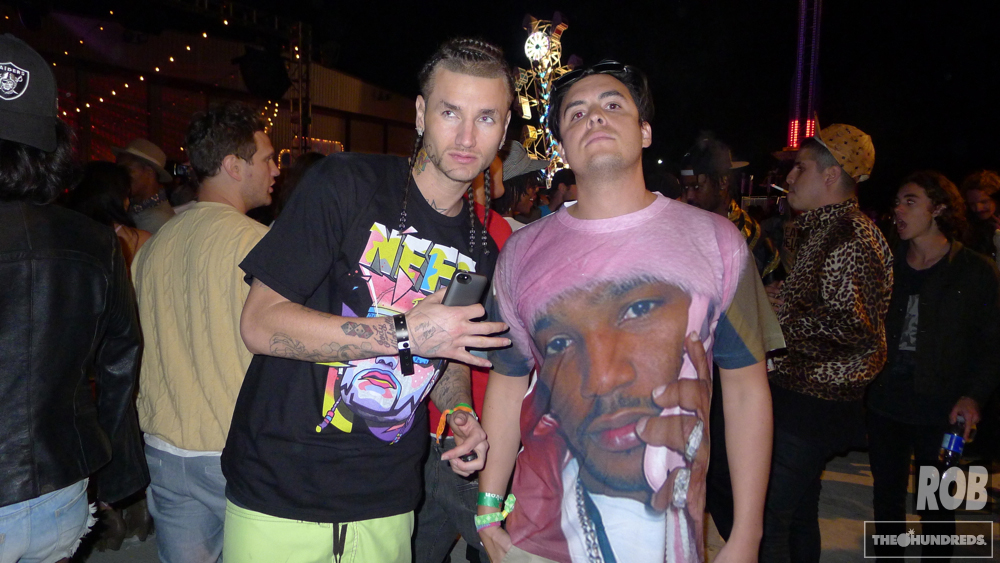 The Rap Game Al Unser Jr., the blog game Anne Frank. It is now 10:25am I have not been to sleep yet.